Introducing Linda Local™:
Where AI Assisted Tech Acts as a Full Time 24/7/365 Team Working on your Tow Truck Company's Local SEO
Introducing Linda Local™, an innovative suite of technological tools designed to enhance the local visibility of your tow truck company, resulting in increased lead generation.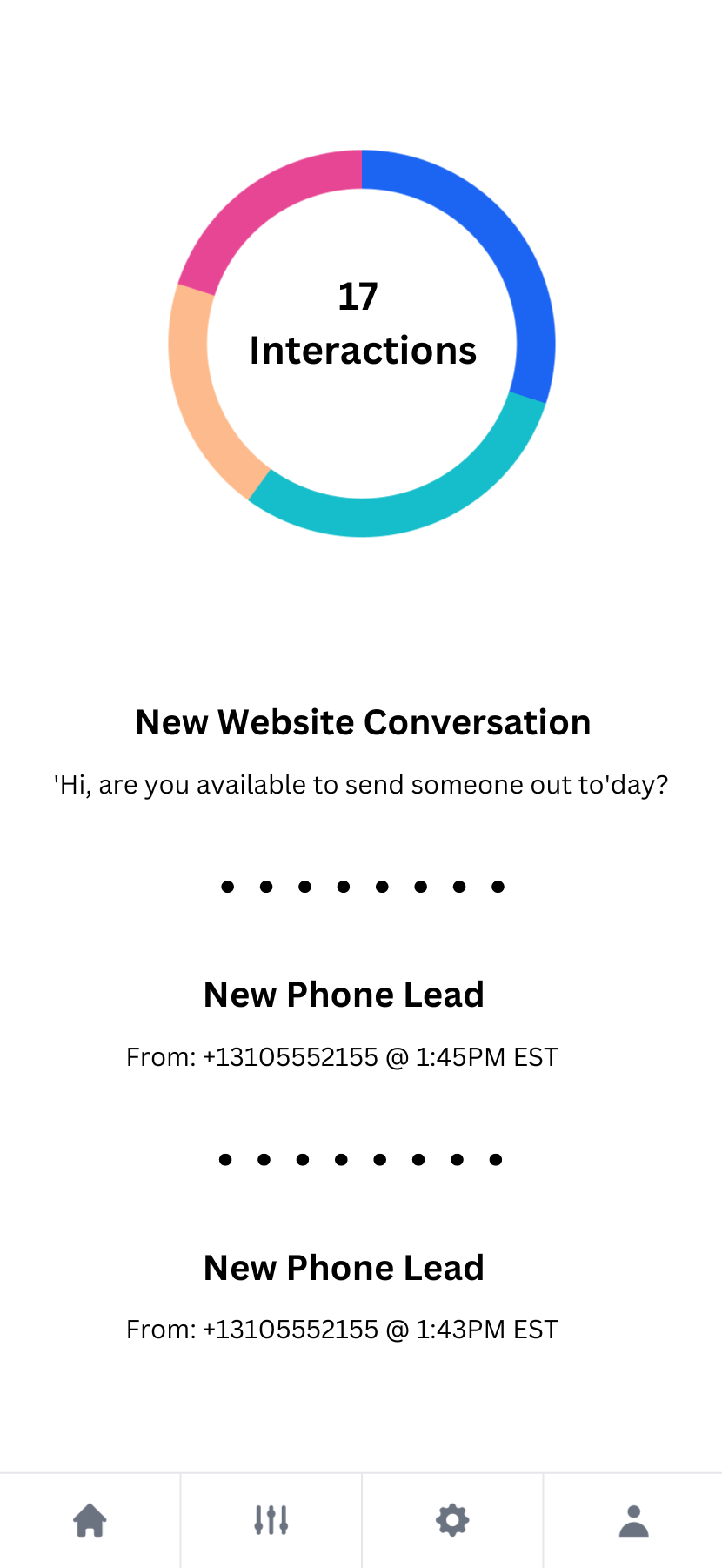 Rated Best Over 15.7k Reviews
Towing Marketing Software
Linda Local™ Location Management Delivers Ranking Signals in Just 15 Minutes per Month
Effortlessly manage your local SEO, reputation, and content marketing endeavors without the need for a dedicated agency or a substantial workforce. Linda™ consolidates the capabilities of numerous tools into a single, intuitive dashboard, providing superior value compared to alternative software solutions. Experience exceptional performance and cost-efficiency with our state-of-the-art technology tailored to the needs of tow truck businesses.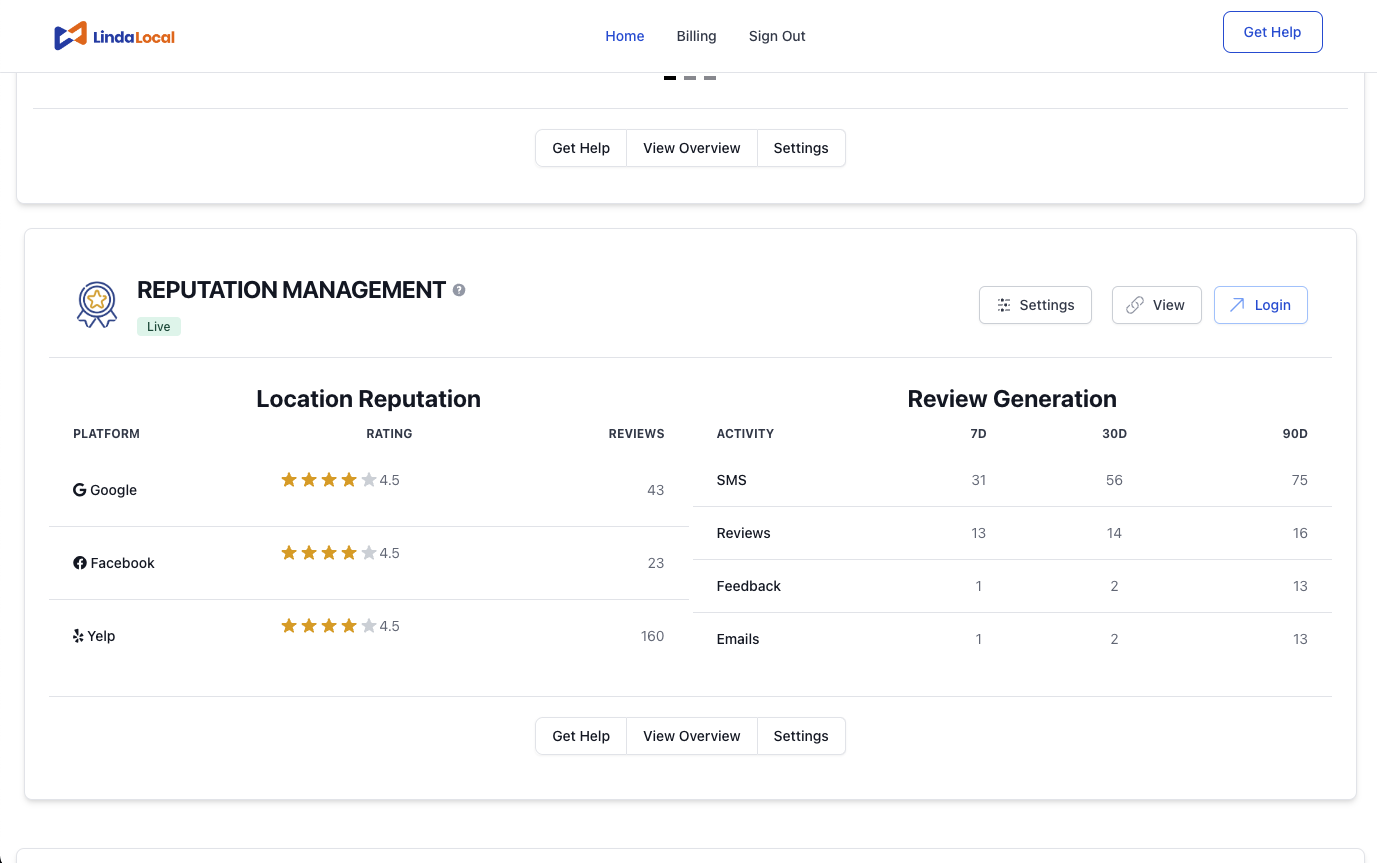 Key features include:
Automated content creation to bolster local SEO rankings.
Comprehensive Google business metrics at your fingertips for monitoring progress and identifying areas needing attention.
Effortlessly schedule weeks or months of posts, media, rich media, and optimized Q&As in just a few moments.
With Linda Local™ You Can Enhance Your Local Rankings in Just 15 Minutes per Month
Efficiently automate and schedule essential business information distribution to your Google profiles, monitor crucial KPIs, and maintain timely Q&A and review responses with TowPro Accelerator™, a solution explicitly tailored for tow truck companies. Sidestep inflated agency fees while effortlessly generating months' worth of ranking signals in mere minutes.
Learn more
Key Features Include:
Streamline content automation to bolster local SEO rankings.

Access all Google business metrics at your fingertips, enabling you to track progress and pinpoint areas requiring attention.

Schedule weeks or months of posts, media, rich media, and optimized Q&As with unprecedented ease and speed.

Elevate your tow truck company's online presence with the streamlined efficiency of Linda™.
Transform Top Consumer Websites into Powerful Advertisements for Your Tow Truck Company – Increase High-Intent Clicks and Enhance Rankings
Linda Local™ automates account creation and optimization on hundreds of our deeply integrated publishing partner websites, including top directories, GPS sites, map platforms, and more. These signals not only boost local rankings and visibility for your tow truck company but also attract clicks from potential clients actively seeking your services.
Learn more about Linda
Native Mobile App
User-friendly app that captures your business's highlights without the need for complicated software or cumbersome equipment.
Content Syndication
Effortless one-click publishing of media content to all your platforms and website.
Content Automation
Automatic optimization of media for search engines, eliminating manual effort .
Seamlessly Engage Appliance Repair Leads with Our Omni-Channel Chat System - Streamline Conversions Like Never Before.
Managing multiple communication channels while dealing with fragmented and inconsistent conversations can hinder your lead flow and reduce lead engagement and conversion rates.
Enhance lead engagement and boost sales with our centralized chat system designed specifically for appliance repair businesses, facilitating better conversations that drive sales.
Our comprehensive dashboard centralizes and organizes your communication channels, including:.
Website chat widget for seamless on-site interaction

Facebook business page integration for enhanced social media outreach

SMS capabilities for efficient texting with leads and customers

Email management for organized and accessible correspondence