The Linda Local Location Management Provides Ranking Signals in as Little as 15 Minutes Per Month
Automating and scheduling important business information to be distributed to your Google profiles, monitoring your important KPIs, and keeping a pulse on your Q&A and review responsivity are all ingredients in the ranking recipe and Linda makes it seamless and simple. With Linda you can skip the bloated agency costs and create months worth of signals in minutes.
Automate content to help boost local SEO rankings

Have every Google business metrics at your fingertips to track what's working and understand where attention is needed

Schedule weeks/months of posts, media, rich media and optimized Q&A's with ease in mere moments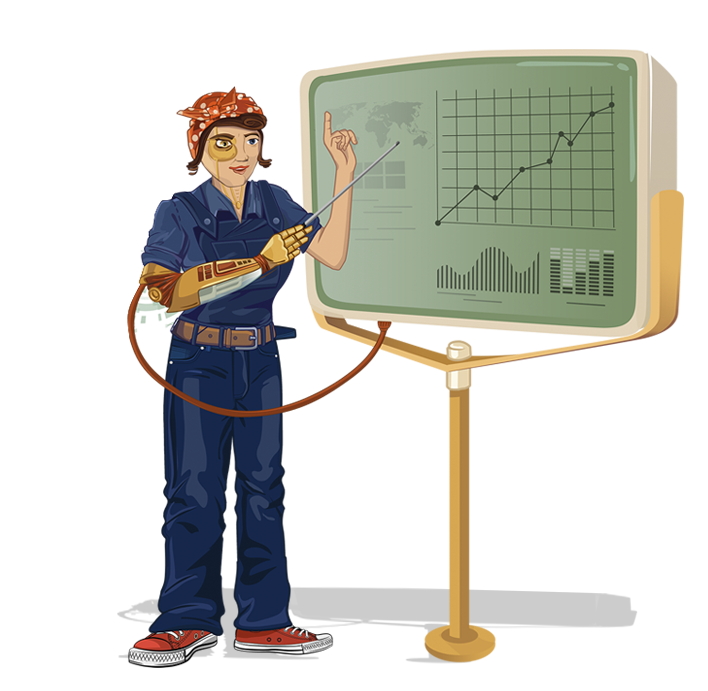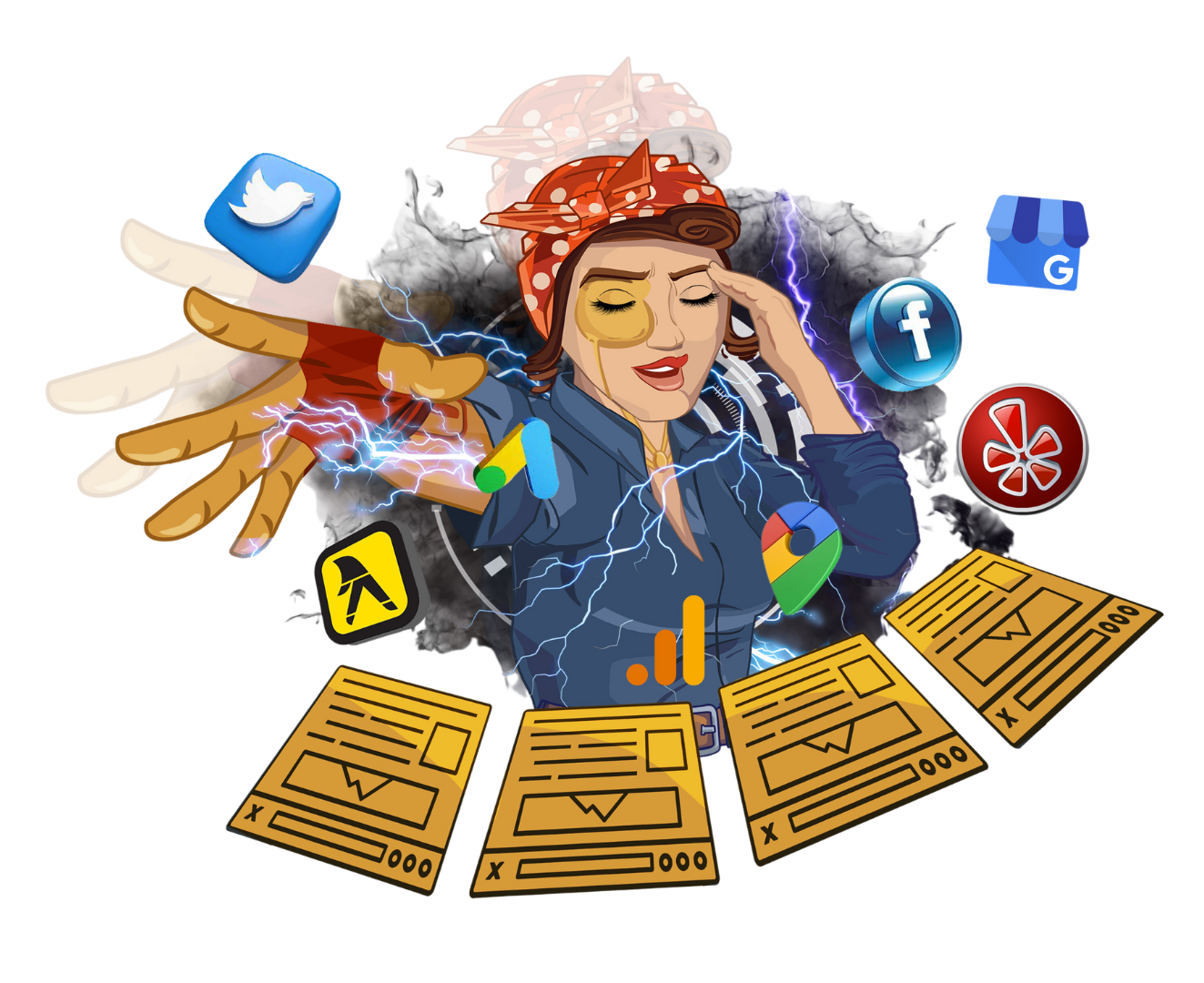 Turn the Largest Websites that Attract Consumers in your Market into an Advertisement for your Business - Get More High Intent Clicks and Boost Rankings
Linda automates the account creation and optimization on hundreds of our deeply integrated publishing partners websites. Top directories, GPS sites, map platforms, and more. These signals assist with local rankings and visibility as well as generate clicks from people "in-market" for your products and services.
All of your listing management centralized in one easy to use dashboard

Performance analysis per listing gives you deep insight into how each profile is helping your campaign

Dual sync capabilities so you can push updates and content to listings to ensure your business listings are always optimized

Help boost rankings and traffic
The Most Robust Listing Service on the Web
Our technology will guarantee you hundreds of quality listings, many with dual sync and deep integrations to allow you to push content to your listings, edit or update them, and more.
Never Worry about Inconsistent Business Data Hurting your Rankings
Ensure your rankings are never affected by bad data poisoning your listings. Our technology "listens" and corrects so you are always pushing the proper signals to search engines.
Get Found by Real People in your Market Looking for your Services
Our listings put you front and center in front of heavily trafficked websites, often used GPS services, and map platforms. People looking for your service are a click away.
Boost Rankings and Revenue with an Automated System to Generate Reviews from your Happy Customers
Our system automates the outreach to your customers to generate 5 star reviews about your product and services. Don't fret over the endless hours needed to contact each customer individually, follow up with them, and all of the riff raff it used to require to generate good feedback about your business. Our system manages all of that for you as well as the display of your best feedback on your website via a conversion boosting widget.
Software handles all of the emailing and texting for review requests

Enjoy the option to transfer bad feedback to your customer support team BEFORE it becomes a public online review

Simple dashboard shows metrics on sent messages, reviews generated, and more

Beautiful widgets display your best reviews on your website and increases buyer trust and conversions
<< Learn More and See us Set Up a Marketing Campaign in 15 Minutes or Less >>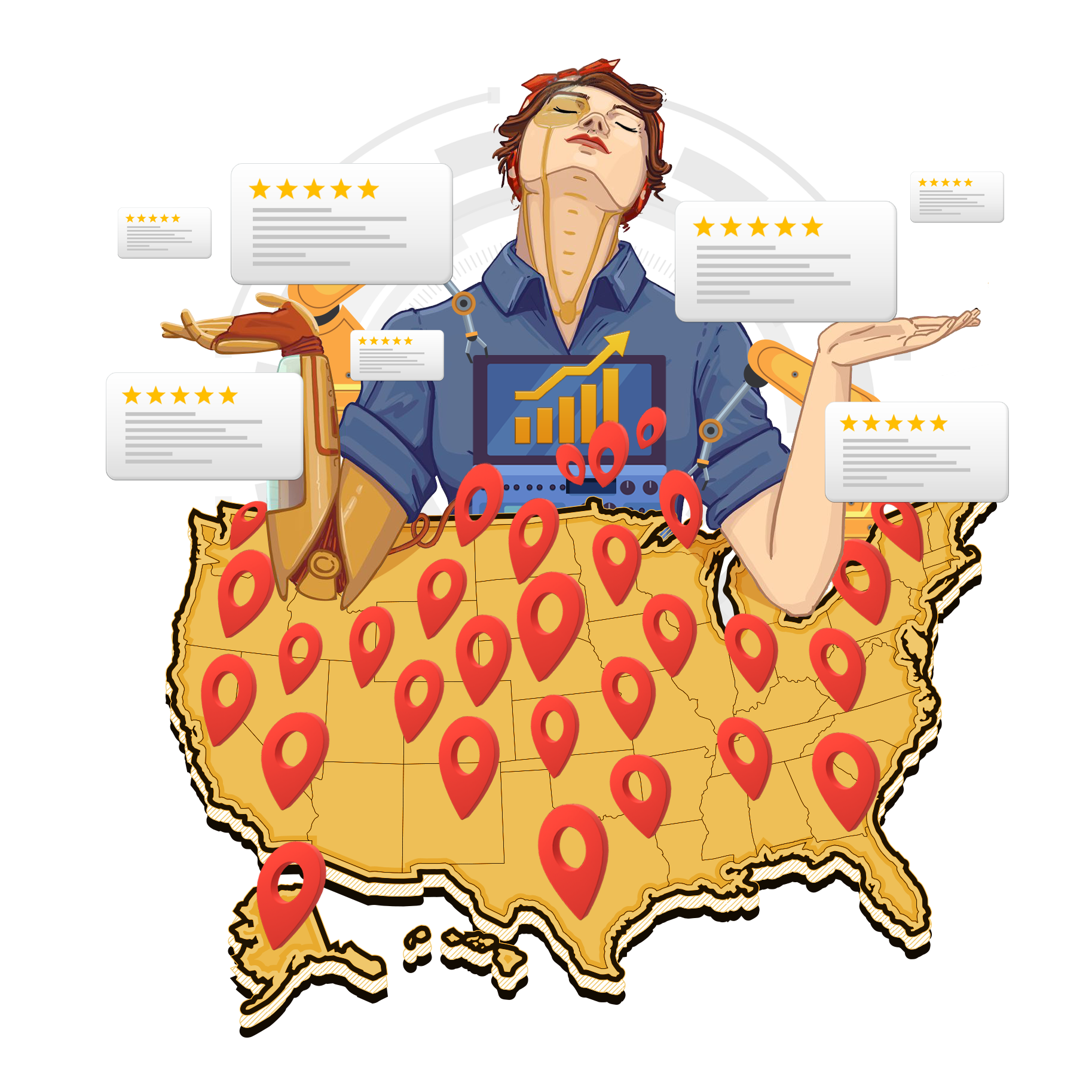 Put your Reviews to Work for You
Stunning website widgets draw in website visitors and highlight the great experiences customers have had with your business. Beautifully designed conversion increasing sales and marketing collateral is a click away.
Reviews Increase Search Engine and Maps Rankings
Reviews are a recognized component of ranking your business. Search engines like Google want to be sure they are displaying businesses that uphold a great reputation and have thus weighed reviews as a critical part of their ranking algorithms.
Linda Does the Review Gathering and Generation So you Don't Have To
Gather feedback and collect reviews more efficiently than any marketing team, no matter the size of that team. Automate the outreach, understand the experience your customer had and route them appropriately, and watch the 5 Star reviews roll in.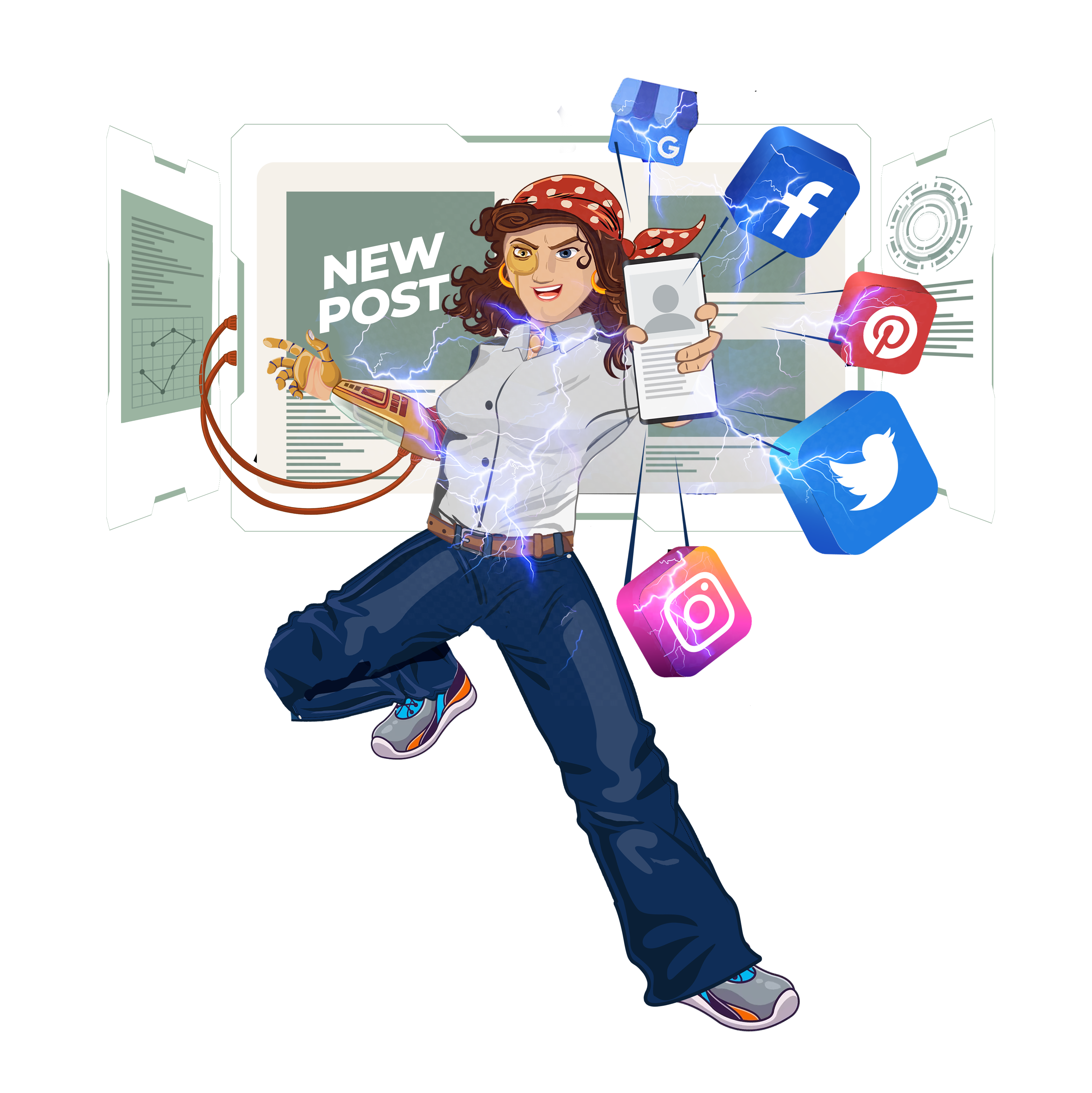 Turn your Day to Day Business Activities into an Optimized Local Content Engine for your Website, Google Profile and Social Channels
A truly unique tool, an app on your staff's phone turns the moments of business into some of your best marketing. Capture images and video of your service, before and afters, testimonials, and more and publish them automatically to your website, Google Business Profile, and social channels.
Simple to use app catches the best moments of your business without complex software or clunky gear

Simple one click publishing of your media to all of your platforms and website

Media is programmatically optimized for search engines so you don't have to

Create some of the best pieces of marketing for your business with minimal investment of money or time
Powerful App Makes Creating your Businesses Best Content One Click Away
Have staff and management create before and after content, reviews, and any engaging content from your day to day business fast and easy with our mobile app. Create check-ins as a signal for your Google profile and optimize your media automatically, with no additional input.
Deploy Optimized Content to your Website Effortlessly
No need to spend hours optimizing your media and moonlighting as a web developer to get your content front and center to wow your website visitors. Linda's mobile app syncs with the platform and your website making it a breeze to create and post fresh content often.
Automagically Push Content to your Social Media Channels
Eliminate the need to overstaff social media managers, marketers, and assistants. The moments from your business will be your best social media marketers as you share projects, capture customers' moments engaging with your brand, gather testimonials, and much more!
Engage with your Leads Everywhere with Our Omni Channel Chat System - Guide People Down the Conversion Path Easier than Ever
Juggling multiple communication channels and suffering from disjointed and inconsistent conversational flows can bottleneck your lead flow and cause less leads to be engaged with and converted. Engage and convert leads with a centralized managed chat for all of your businesses communication channels so you have better conversations that turn into more sales.
Website chat widget

Facebook business page

SMS for texting with leads and customers

Email
And More…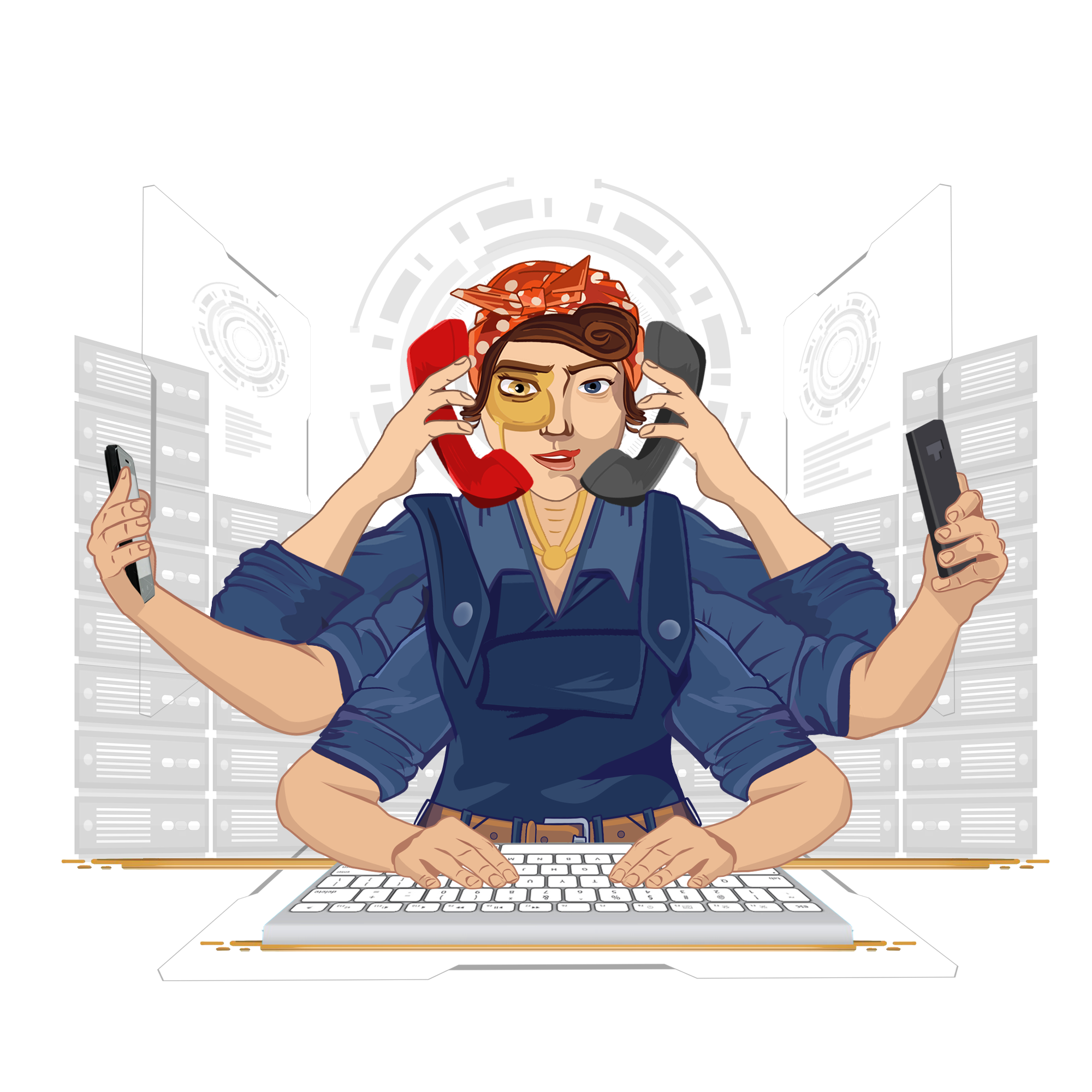 Linda's Powerful App Allows Omni Channel Chat on the Go
Designated staff can handle customer queries and assist with lead generation and sales from a beautiful and well thought out dashboard or the same access is a click away on their mobile device. No more lapse in communication or dropped leads. Engage more leads and close more sales.
Wire Up ALL of your Communication Channels into One Place
Consolidate your email, SMS, Facebook business page, website live chat, and more. Maintain cross channel communication and never risk missing another message or interested lead again. Forget managing multiple dashboards or interfaces. One dash or one app to rule all of your engagement and lead conversations.
Website Chat Built to Grow and Scale your Business
Enjoy an AI assisted chat widget that can easily be installed on your website. Having an accessible chat option for your users has been proven to increase website conversions and your businesses speed to lead.
Linda lets you run your business from your phone
Your entire team will have access to the Linda Mobile App to access all of your marketing and sales data on the go.
Get started
Speak to Sales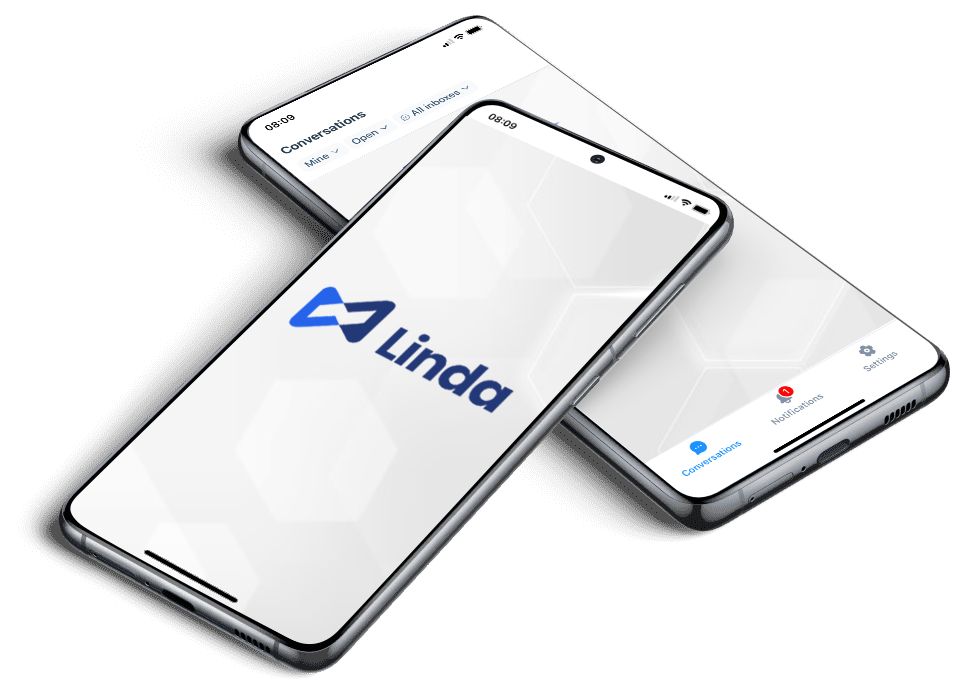 Get an over the look shoulder at Linda
From website chat to Google Listing heatmaps, Linda is the marketing assistant that never gets tired working for you.
True Local Performance at a Glance
GeoGrid technology and organic rank tracking ensure you keep a pulse on how you are performing in your target markets. See which neighborhoods you lack visibility and attribute your web visitor success appropriately.
Performance Tracking Over Time
Linda creates GIFs that demonstrate your Geogrid performance over time. Never wonder about the effectiveness of your campaigns again as you see your market control decrease or increase on the map.
Remain Informed without Spending Hours Researching
Linda possesses the ability to alert you when your GeoGrids expand or when you lose rankings. Never again be in the dark about the progress of your businesses digital marketing.
Linda has a diverse set of
impactful features
From Visibility Heatmaps to automated review requests, live chat, location managent and more... Linda is a full suite of local marketing tools hand crafted to get you more business.
Visibility Heatmaps
See how your location(s) rank on Google Maps with Linda's Visibilty Heatmaps.
GBP Post Scheduling
Schedule one or hundreds of GBP posts ahead of time through Linda's Google Business Post scheduling functionality..
Reputation Management
Keep a steady stream of reviews coming in with Linda's reputation management functionality, natively integrated in the mobile app.
Website Live Chat
Reach customers on your website and allow them to chat directly with you, at any time (or during your desired times).
Advanced Form Tracking
Track your forms and see where your leads are coming from in real time.
Social Content Publishing
Syndicate Job Photos to your social channels with Linda's Job Site Photo feature.
AI ChatBots
Answer customers on autopilot with Linda Bot and train her on your own content and business information.
Business Listings
Keep your online business footprint data clean and consistent with Linda Listings.
Linda automates the things that move the
needle

.

From GBP post scheduling and report automation, to AI appointment scheduling chatbot live chat, Linda helps keep your digital operations running 24/7.

Linda helps you consistently build the foundational pieces of your online visibility.

Learn more
Linda Increases Your Efficiency
Get more done when it comes to your digital with Linda.
Industry analysis
Benchmark your company against the industry to inform your growth strategy and analyze market trends.
Heatmap Analysis
Gain a birdeye's view into your local visibility with Heatmap reporting.
Content syndication
Amplify your content by utilizing's Linda's intelligent publishing system - turn every day moments in social content with ease.
Automated Reporting
Stay up to date on changes in your location metrics so you can react quickly and keep your lead flow growing.
Fully hands off from your perspective.
Get Started
GBP Management

Email & Chat Support

Reputation Management

Live Chat

Lead Tracking
Content Syndication

Advanced Analytics

Automated Reporting

Visibility Heatmaps

Satisfaction Guarantee
100+

Features

10+

Monthly Hours Saved

40%

The Cost Of Competitors
---
Frequently asked questions
Ask us anything about our brand and products, and get factual responses.
Does it cost more for extra locations?
We have per location pricing with discounts available for bulk accounts. Please give us a message on our live chat if you're in need of custom pricing.
Do I have to write my own content?
Our team handles content creation for your Google listings while your team handles social media content creation from the Linda mobile app.
How does support work?
We have Live Chat operators available during US business hours, 8-5pm EST. Need a live demo or to hop on a zoom call? We've got you covered.
Feel free to contact us and we'll help you out as soon as we can.
What do the GeoGrids show?
Think of each point on the grid as a customer standing in that exact location and searching Google for your target keyword(s). Your business ranks differently based on searcher proximity and GeoGrids show you this.
What platforms can I generate reviews on?
We natively integrate with over 80 review platforms including Google, Facebook, Yelp and more.
Do I need to sign a contract?
No contracts, just monthly and yearly subscriptions that can be stopped at any time.
How does the Live Chat work?
Linda's Live Chat requires you to drop a small snippet of code on your website which allows you to chat with any visitor directly through our dashboard or mobile app.
Live Chat allows you to close more leads, deliver automated customer support and scheduling solutions.
Do you have any training materials?
Every piece of functionality in Linda is documented in our knowledgebase and accessible at any time.
Every Linda user gets access to our customer support team for product support and demos.
How does this all get setup?
Linda+ accounts get concierge set up from Team Linda - we'll have an onboarding call to collect some vital information and access and you'll be configured in no time. Linda Local accounts may optin to concierge setup during account creation, or your team may handle it.
What is your refund policy?
If you are unhappy with your purchase, just contact us within 30 days and we'll issue a full refund.
How quickly will my rank improve?
Google Rankings depend heavily on the health of your website and with a healthy site our clients see results within weeks.
Will this work with my SEO company?
Absolutely! Our technology is built to work hand in hand with your SEO stragegy.
We have documentation to send to your Agency and are always happy to walk them through the functionality.
Trusted Worldwide
Trusted by businesses all over the globe.
Linda has been used all over the world and can be deployed to any industry, in any market.
Money Back Guarantee
We offer our customers a few questions asked, money back guarantee.
20+ Countries
Trusted by over businesses all over the world.
40+ States
Have deployed Linda
50+ Million
Listing Updates Processed