Revolutionize Your Entertainment Business with Our Amusement Center Marketing Software
Experience the Power of Linda, the Leading Marketing Software for Amusement Centers
Schedule Product Demo
Ready to take your amusement center to the next level? Schedule a demo of Linda, our game-changing marketing software designed specifically for amusement center success. Discover the full potential of your business with Linda.
Schedule Demo
Sign Up For Linda
Join the trailblazers of the amusement industry and sign up for Linda. Our revolutionary marketing software designed for amusement centers ensures optimal promotion of your services, attracting visitors and amplifying sales like never before. Sign up for Linda today and transform your amusement center operations.
See Pricing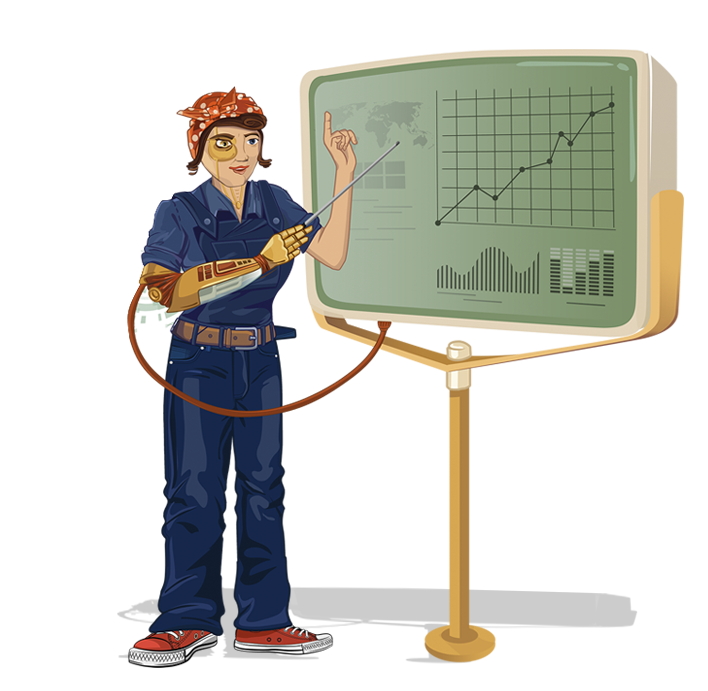 Leverage Marketing Software for Your Amusement Center: Unveiling the Benefits
In the dynamic world of amusement center operations, attracting and maintaining a loyal customer base can be a challenging task. More so, where traditional methods fall short, marketing software steps in as a powerhouse tool offering distinctive competitive advantages. Explore how this cutting-edge technology can elevate your amusement center's marketing strategies, fueling visitor engagement, boosting ticket sales, and driving the overall success of your business.
Ultimately, leveraging marketing software offers significant advantages to your amusement center, navigating several complexities with ease. Whether it is enhancing customer experience, automating processes, or empowering your marketing team with insightful data, these software tools leave no stone unturned. Embrace marketing software today, and witness a paradigm shift in the operational and financial performance of your amusement center!
Location Management Software for Amusement Centers: Elevate Your Rankings With Linda.co
Discover the revolutionary power of Linda.co's local SEO marketing software specifically designed for amusement centers. Our tailored solutions provide you with an array of features including Rank Tracking (Heatmap), GBP Post Scheduling, GBP Photo Scheduling, Q&A Posting, Attribute Change Monitoring, Competitor Auditing and Monthly Reports to supercharge your online presence and boost your visibility in local search results.
Our cutting-edge Rank Tracking (Heatmap) tool allows you to understand and visualize your local search performance, providing you with crucial insights to outperform the competition. With our GBP Post and Photo Scheduling functionalities, we automate your postings to your Google Business Profile, allowing you to consistently engage your target audience and maintain an active online presence. Our Q&A Posting feature also enhances your interaction with potential visitors by providing instant, accurate answers to their inquiries while our Attribute Change Monitoring feature ensures that your online information remains current and accurate.
Stay ahead of the curve with our Competitor Auditing feature. Gain deep insights into your competitors' strategies and performance, allowing you to craft superior marketing campaigns that effectively captivate your target market. Our robust monthly reports provide you with a comprehensive overview of your SEO performance, enabling data-driven decisions for continuous improvement. Achieve higher rankings with Linda.co, your premier marketing software for amusement centers.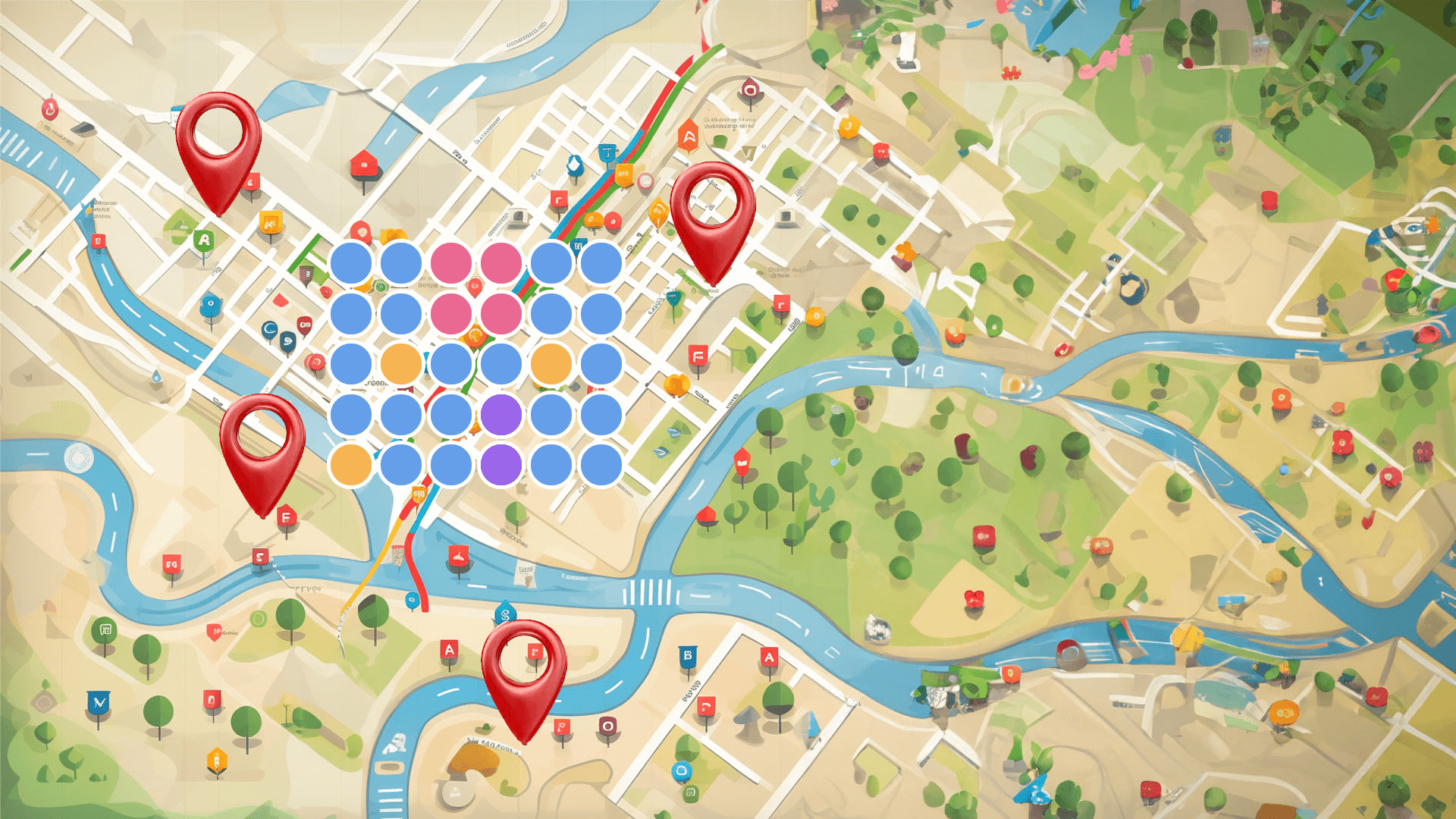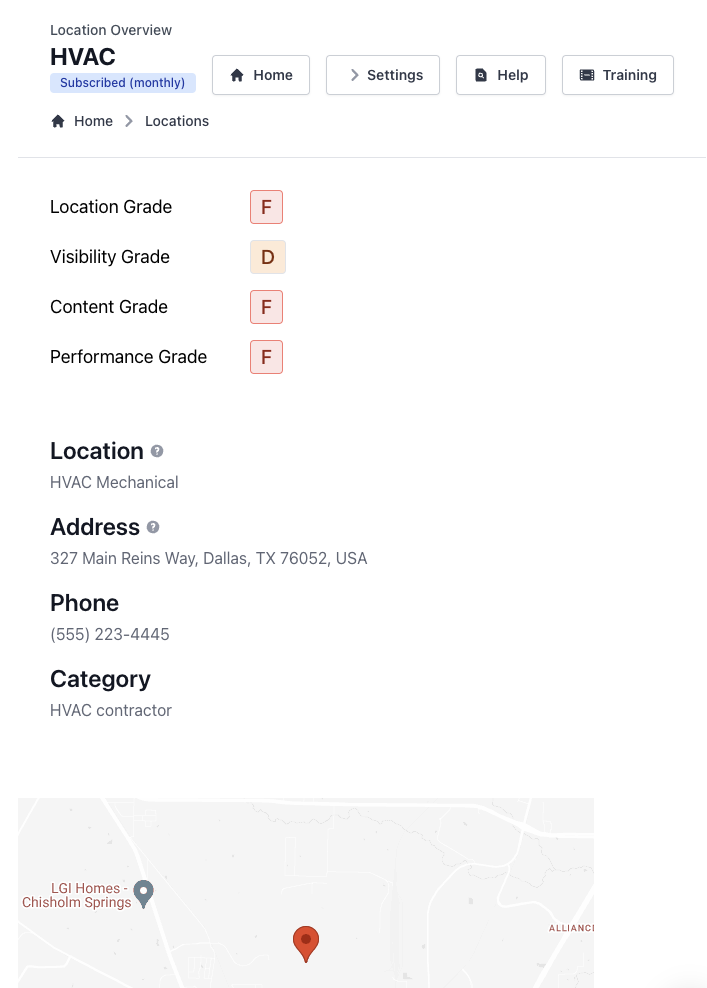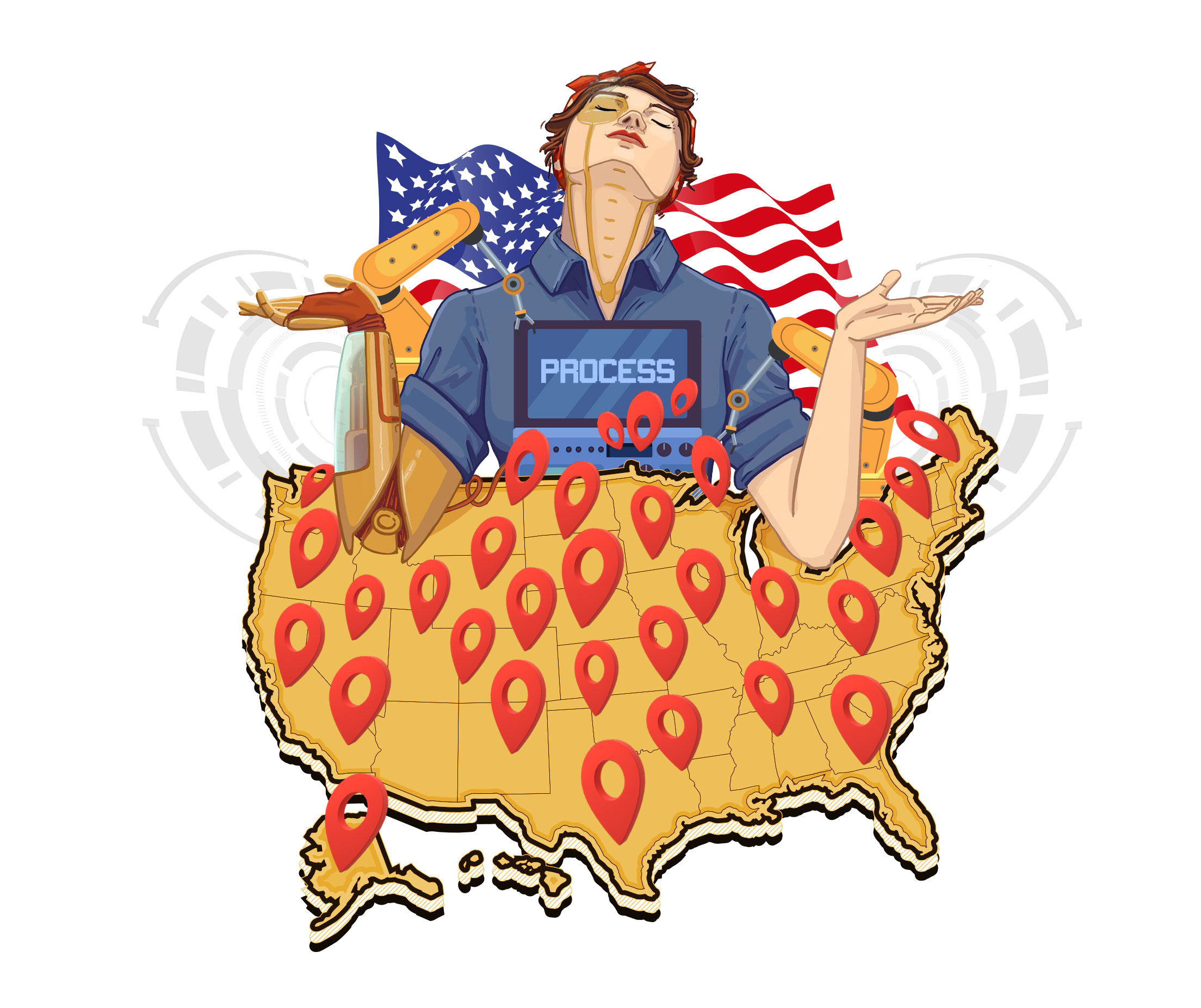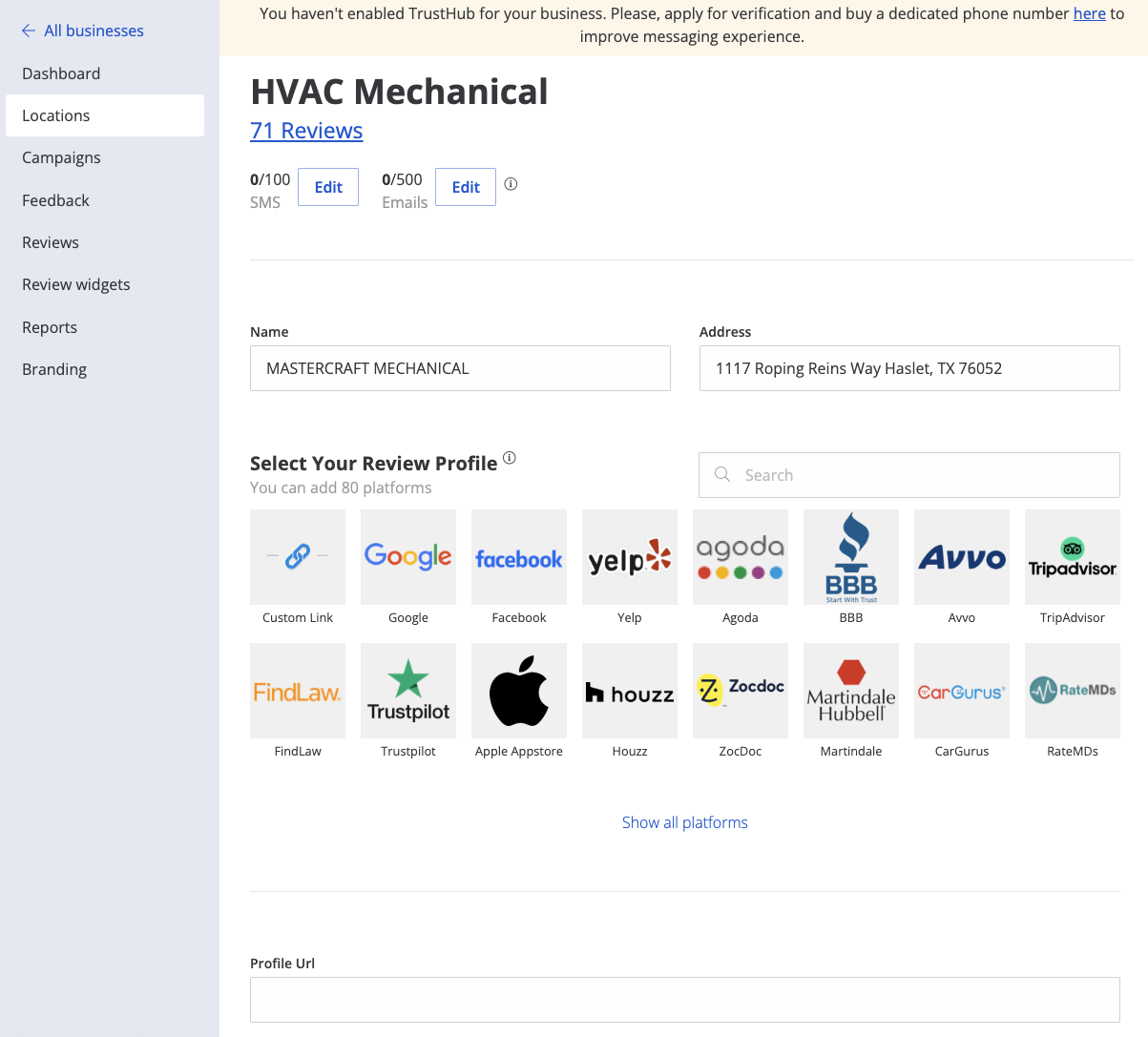 Revolutionize Your Amusement Center with Innovative Reputation Management Software
In the fast-paced and ever-evolving world of amusement centers, reputation is key. Linda.co's comprehensive marketing software suite offers an all-encompassing Reputation Management tool built to drive visibility, customer engagement, and ultimately, success for your amusement park. With specialized features like SMS & Email Review Auto Responder Campaigns, Review Website Embed Widgets, and Zapier Integration, your amusement center will become a thriving hub frequented by satisfied customers boasting rave reviews.
Our bespoke SMS and Email Review Auto Responder Campaigns ensure timely interaction with your customers, while Review Website Embed Widgets enable easy sharing of happy customer feedback on your website. This integrated showcasing of positive reviews helps in boosting your amusement center's reputation immensely. Moreover, the advanced Zapier Integration allows seamless automation of tasks, freeing up valuable time for staff to create more amusing experiences.
What truly sets Linda.co's Reputation Management tool apart is its wide range of supported platforms, boasting compatibility with over 80 different services. This means you can effectively manage your online reputation across diverse platforms with just our software. Additionally, Automated Review Reports provide valuable insights about your customer feedback, enabling you to make data-backed decisions to enhance visitor experience at your amusement center. Tune into the voice of your customers like never before with Linda.co.
Lindabot: AI-Powered Chatbot Solution for Amusement Centers
Enhance your amusement center's digital marketing strategy with Linda.co's Lindabot, your AI-powered ally. Our marketing software, specifically built for amusement centers, revolutionizes customer experience and streamline marketing operations, enabling you to engage with customers like never before. Lindabot's AI capabilities include conversational lead qualification, AI appointment scheduling, real time chat dashboard and other features that significantly improve efficiency and productivity in your amusement center.
Imagine an AI tool that qualifies conversions based on conversation. That's Lindabot's Conversational Lead Qualification in action. The feature assists by identifying prospects from conversations, ensuring you're tapping into the right audience. Alongside, fostering superior customer interaction is our AI Appointment Scheduling. This automates appointment setting processes, allowing you to allocate time and resources efficiently. Striving to maintain a human touch in your digital communications, our feature of AI Human Handoff of Conversation Control integrates seamless transition from bot to human, ensuring personal connection despite technological assistance.
Explore additional features like our AI Conference Call Generation by Chatbot, designed to automate and manage conference call arrangements, freeing you to focus on delivering fantastic amusement experiences. Looking for customization? You can train the chatbot on your own content based on your business needs. Plus, keep an eye on your customer interactions through our real-time chat dashboard. By using Lindabot, amusement centers can effectively streamline their customer communication and operational tasks while enhancing customer experience.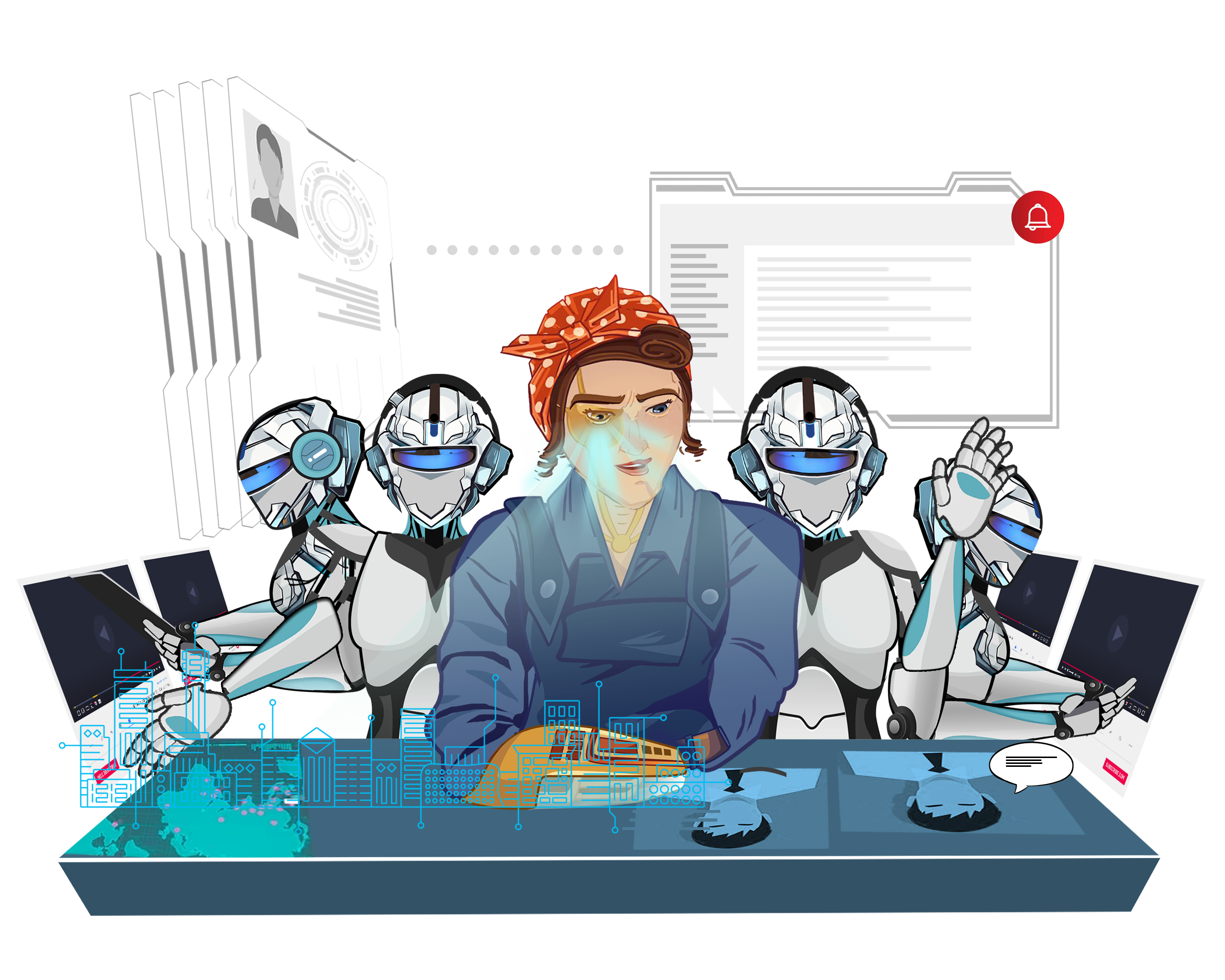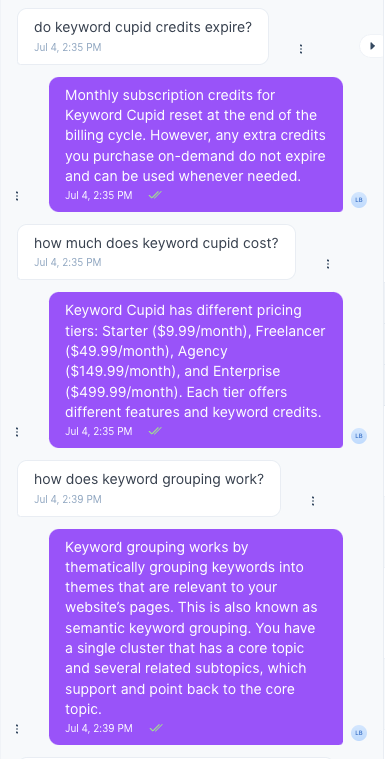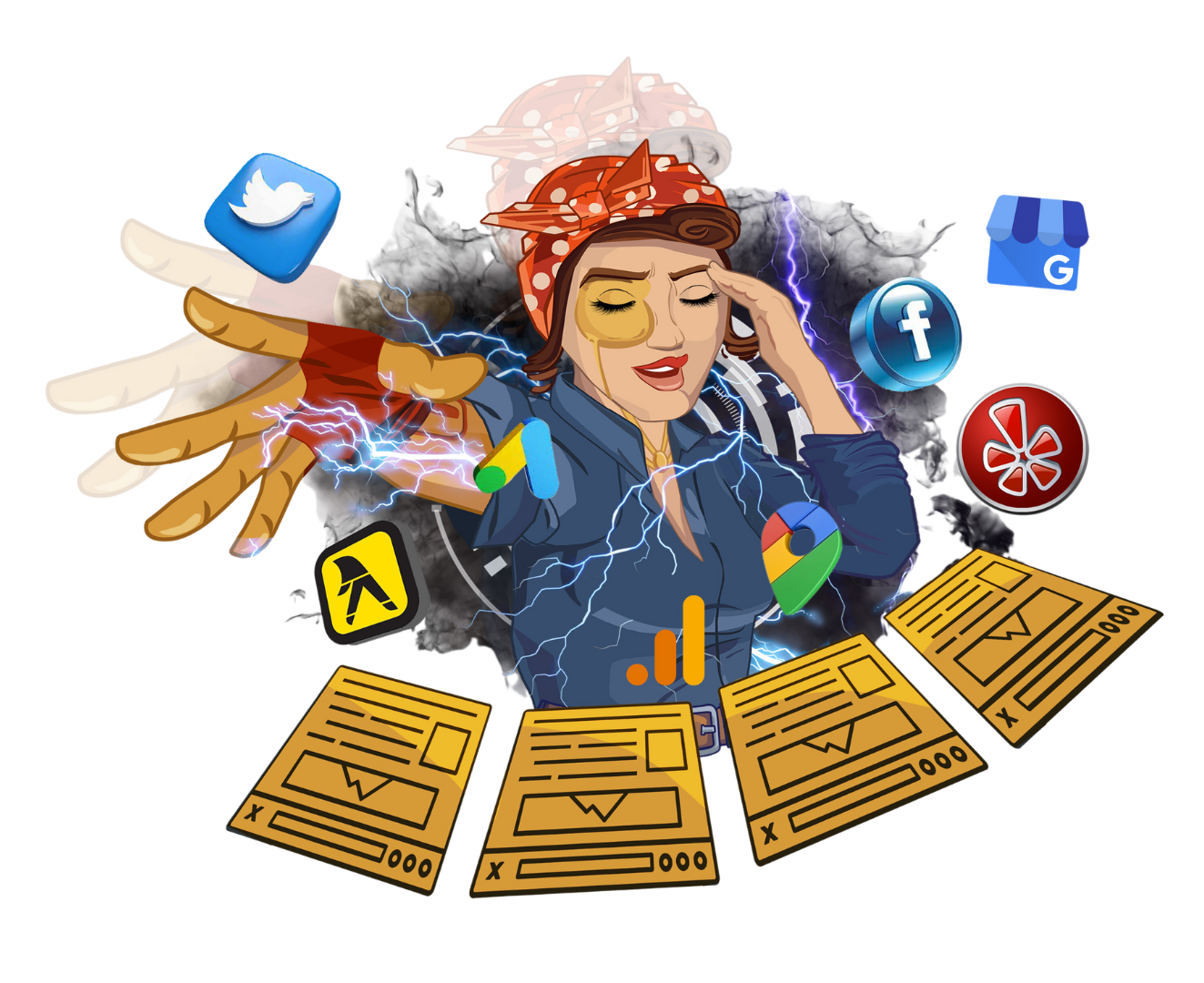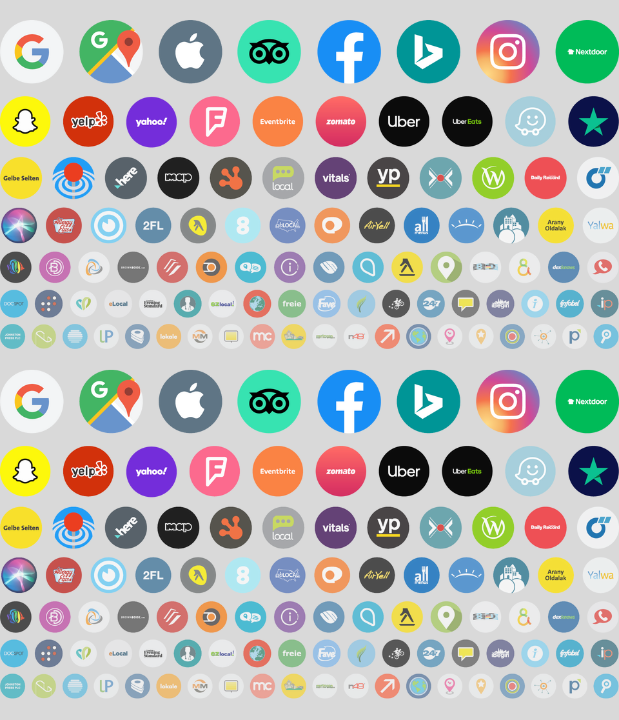 Advanced Listing Management Software for Optimizing Amusement Centers' Online Presence
In a digitized age, keeping your amusement center's online profile up-to-date across various platforms is crucial for your business success. Linda.co's Listing Management software for amusement centers is designed to maintain consistency and accuracy in your listings over 80 profiles and online directories. This comprehensive tool ensures your data is seamlessly updated, thereby boosting your online visibility and customer trust.
Linda.co's Listing Management software features a robust 80 Business Listings Monitor, keeping track of any changes to your amusement center's information across multiple platforms. This feature not only safeguards your data against unauthorized modifications but also equips you with granular insights and notifications to help you maintain impeccable data accuracy. Use this tool to harness the power of accurate listings and enhance customer loyalty and retention.
Missed out on an important listing? Not a problem. Our software comes equipped with a feature to generate missing listings, ensuring your amusement center's digital presence is never compromised. A seamless online presence is paramount in today's digital age, and with Linda.co's Listing Management software, stay assured that your amusement center is accurately listed everywhere it matters. Witness as your business takes a leap in the digital landscape and enthrals your audience like never before.
Lead Management Solutions for Amusement Centers - Harness the Power of Linda.co's Marketing Software
In the fast-paced amusement center industry, efficacious lead management can be the striking difference between success and failure. Linda.co's Marketing Software empowers amusement centers to take command of their lead generation, tracking, and management processes with its feature-rich suite. With tools like Call Tracking with Round Robin and Multi Ring Support, Form Tracking with real-time notifications, and seamless Native Mobile App integration, it provides amusement centers an unprecedented way of converting leads into loyal customers.
The Call Tracking feature offers unparalleled support with Round Robin and Multi Ring. This means incoming calls can be evenly distributed amongst your team, ensuring every lead is promptly and effectively attended to. The Multi Ring function amplifies this efficiency by enabling multiple devices to ring simultaneously when a call comes in, ensuring no lead is missed. Both features are perfectly suited for the bustling environment of amusement centers, where swift response times can translate into increased bookings and revenue.
Form Tracking is another stellar feature of Linda.co's marketing software suite. It provides real-time notifications whenever a potential customer fills up a form, enabling your team to immediately follow up. Coupled with the Native Mobile App integration, this feature allows your sales team to view and manage their leads live on their phones, anytime and anywhere. This level of convenience and responsiveness is a gamechanger in the amusement center industry, where the ability to quickly capitalize on interest can make all the difference in converting leads into paying customers.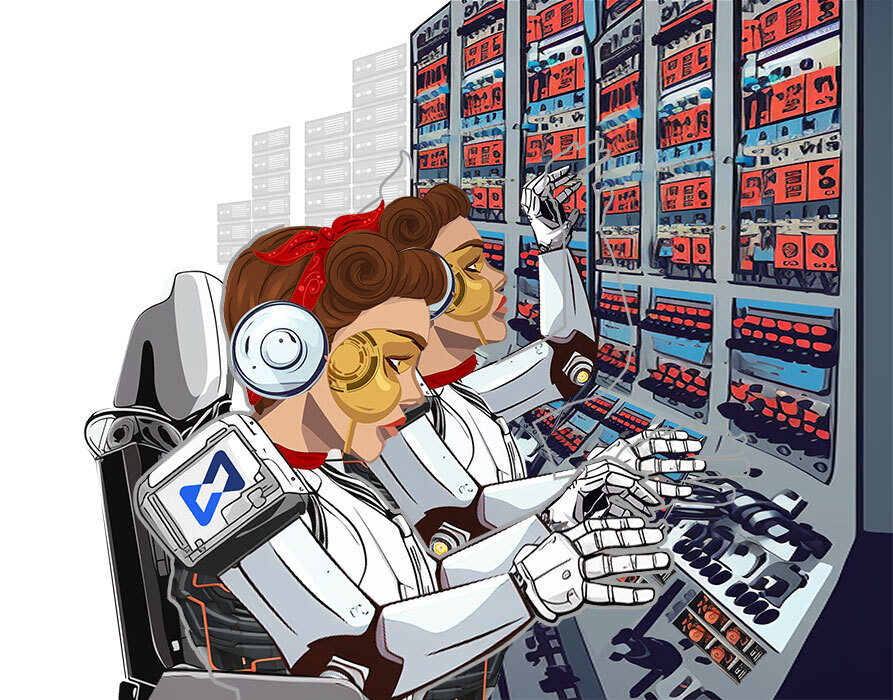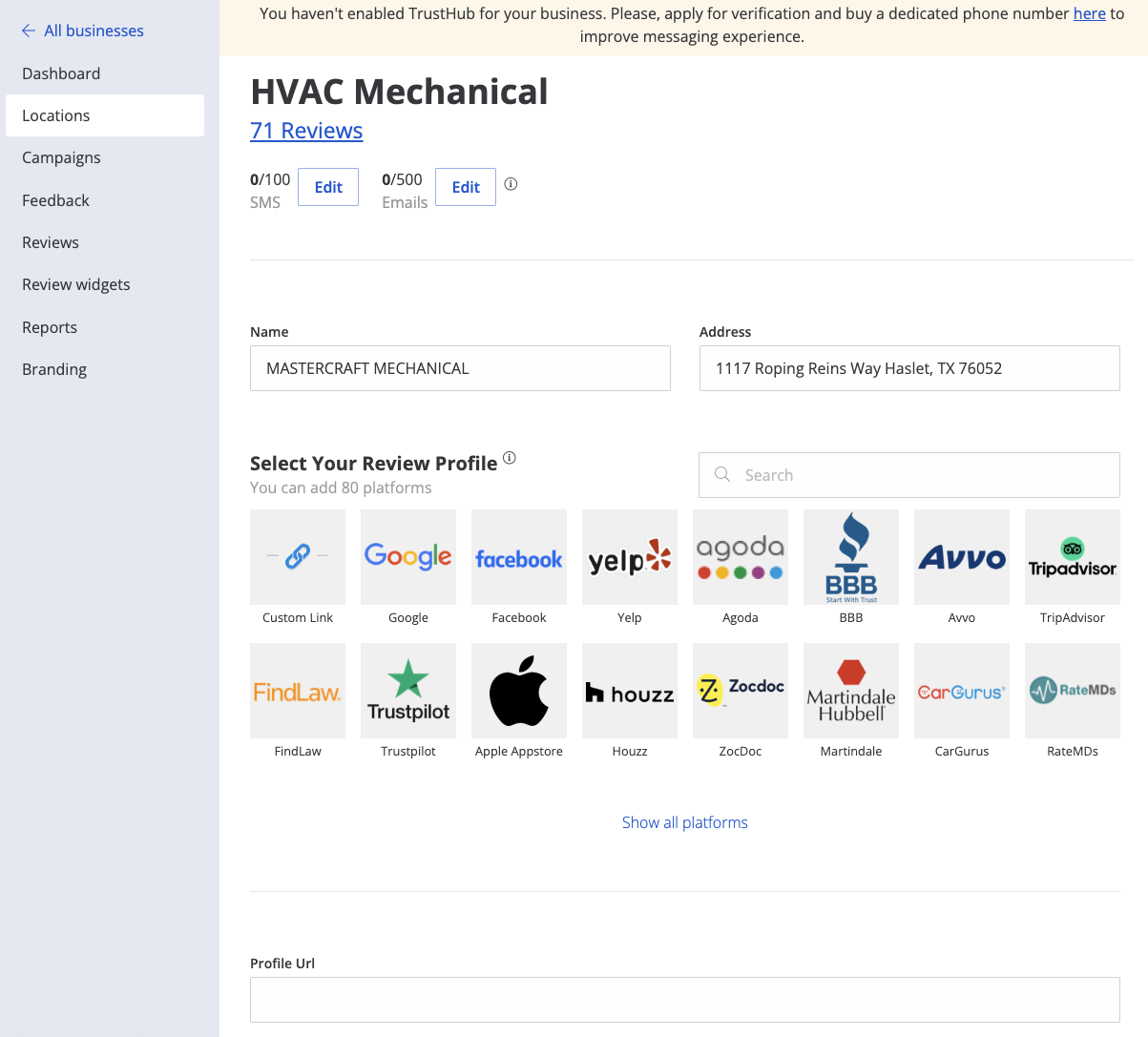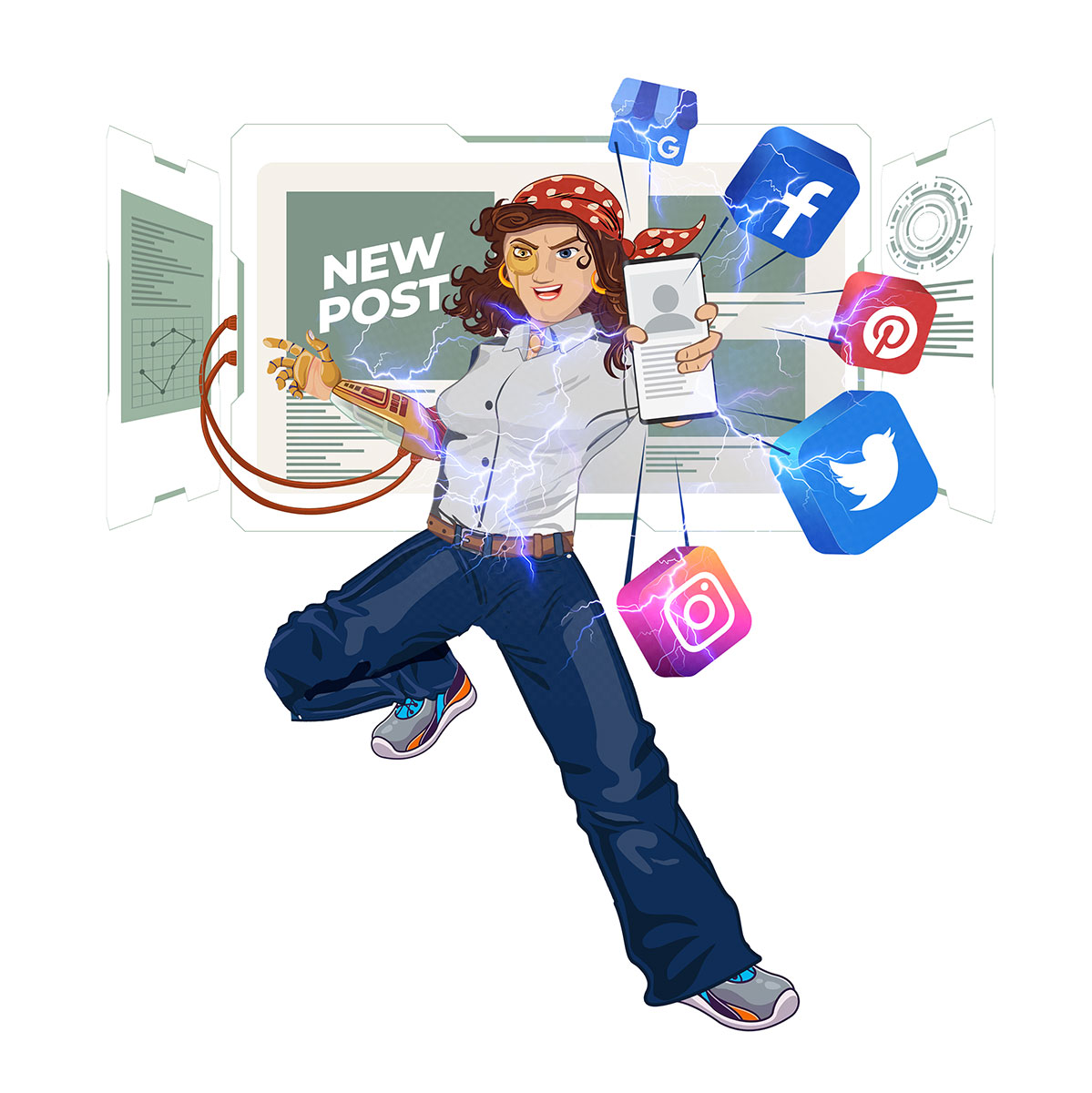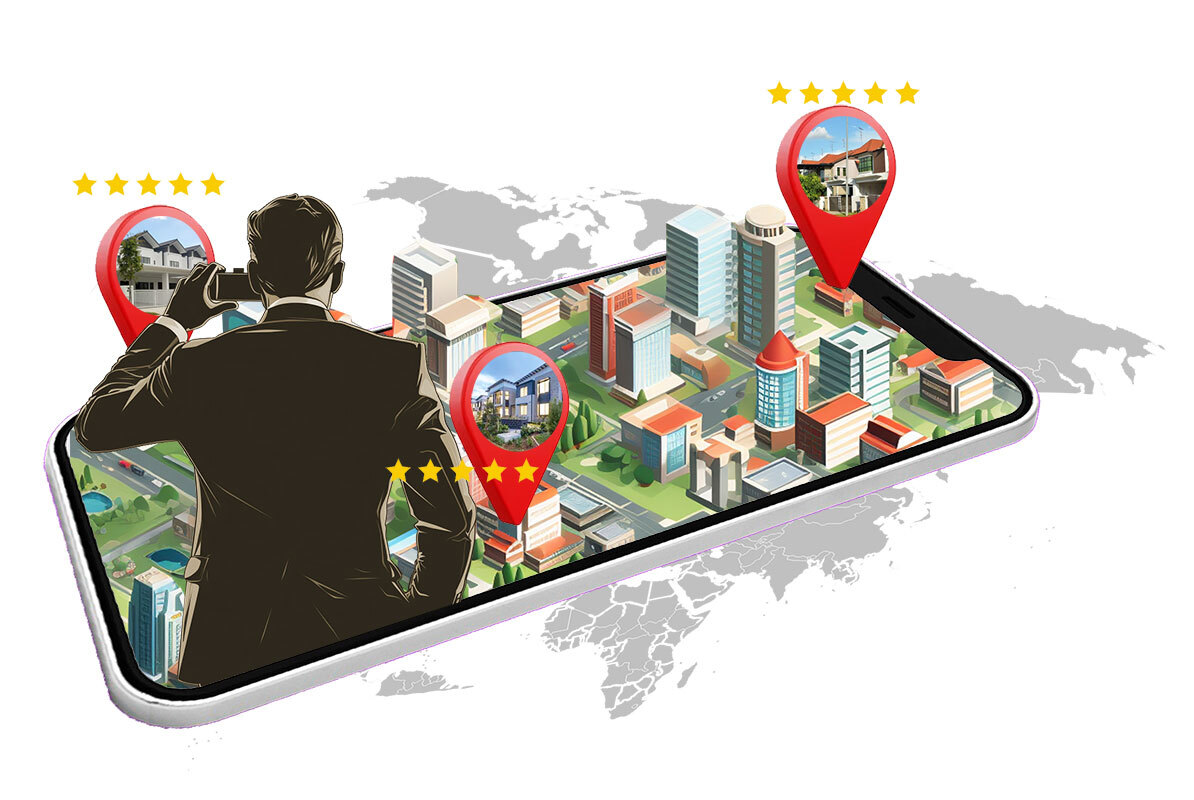 Boost Your Amusement Centre's Visibility with Linda.co's Job Photos Feature
Welcome to the Job Photos Feature, an innovative and dynamic part of Linda.co's marketing software suite designed specifically for amusement centers. In a highly competitive industry such as ours, stand out from the crowd by quickly capturing and sharing 'on-the-job' moments using the Linda mobile app. Not only does this keep your content fresh and engaging, but it also enhances your amusement center's online presence, giving you the competitive edge you need.
Thanks to Linda.co's advanced features, you can now effortlessly syndicate these captured moments to your social media platforms, Google listings, and web pages. Imagine the potential of having real-time content from your amusement center reaching a wider audience, creating a greater online footprint and increasing existing customer engagement while attracting potential guests to your amusement center.
The Job Photos Feature is more than just a tool - it's a game changer for your amusement center's marketing strategy. Keep your website and social channels constantly updated with fresh, eye-catching content that showcases the fun times at your amusement center. With Linda.co, keeping existing customers engaged and attracting new ones is as fun as a ride on a roller coaster.
Revolutionize Your Amusement Center's Outreach with our Omnichannel Inbox Feature
Experience the power of seamless communication and revolutionize your amusement center's marketing strategy with Linda.co's Omnichannel Inbox Feature - the ultimate marketing software for amusement centers. From live website widgets to multi-platform support, we offer tools designed to cater to the unique needs of the amusement park industry. Whether you're communicating via website, SMS, email, Facebook Messenger, or Whatsapp, our software ensures your message is heard loud and clear.
Leverage the benefits of our Live Website Widget to engage customers in real-time. Not only does this feature provide instant responsiveness to customer queries, but it also allows for unlimited team member seats. This means that every member of your team can be part of the conversation, ensuring efficient communication and customer satisfaction. Additionally, our omnichannel design integrates multiple platforms such as website, SMS, email, Facebook Messenger, and WhatsApp into one single interface, making for a streamlined, organised, and productive communication system.
With custom styling and settings of the inbox, Linda.co's marketing software allows you to fine-tune your communication channels to reflect your amusement center's branding and style. And with the bonus of web-based software and native mobile app access, your entire team can stay connected and respond to customer needs, no matter where they are. This is more than just a communication tool – it's a game-changer for your amusement center's marketing strategy.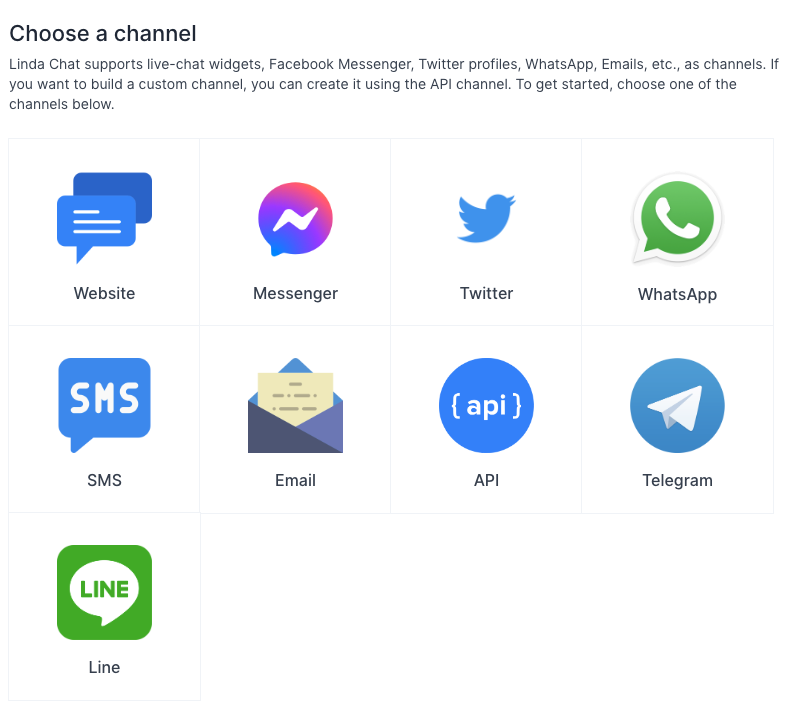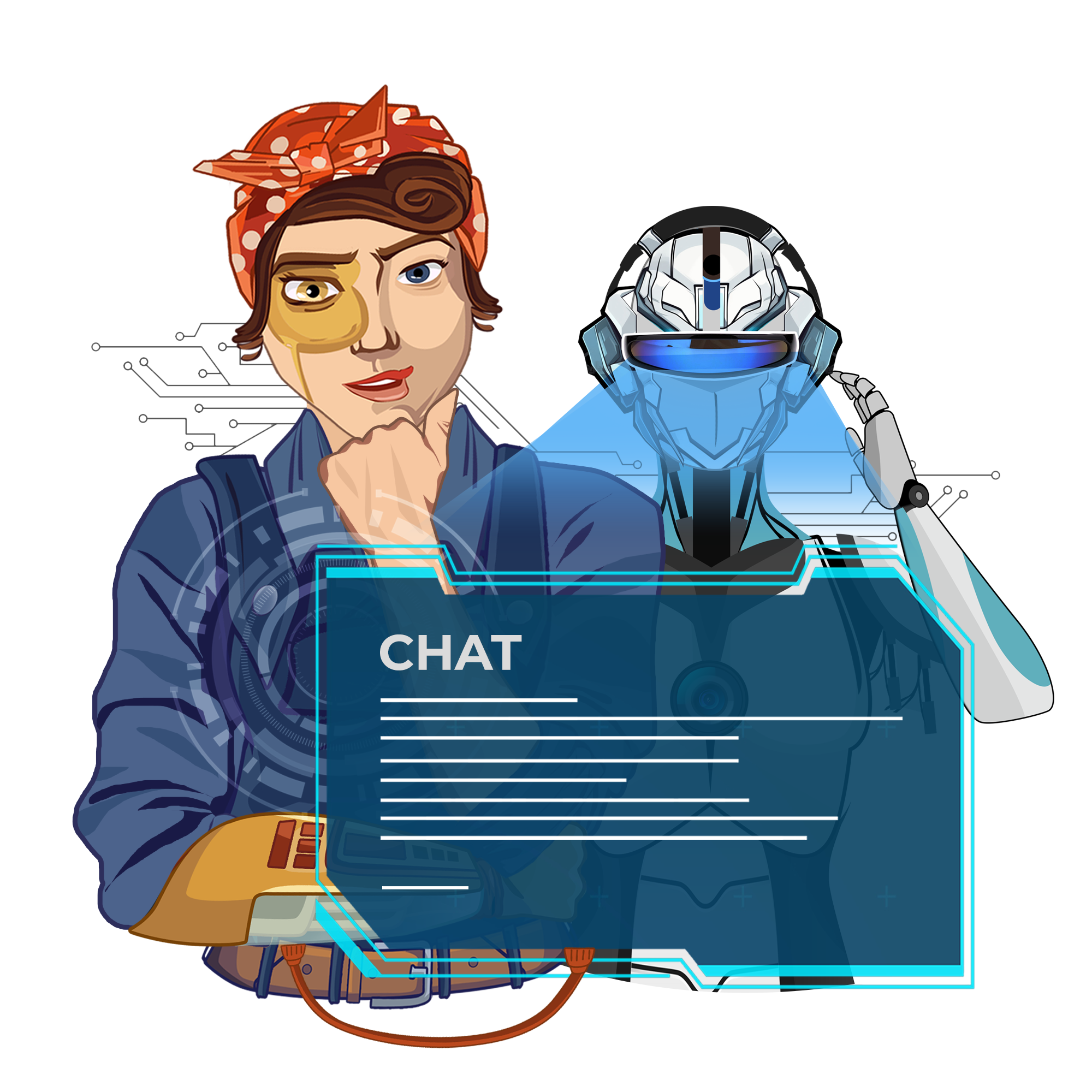 Boost Your Amusement Center Business with Linda.co's Marketing Software
Leverage Powerful Features Tailored for Amusement Centers
Rank Tracking and GBP Post Scheduling
Stay on top of your search engine ranking and monitor changes with our intuitive Rank Tracking tool. Our GBP Post Scheduling feature lets you plan and automate your Google My Business posts for maximum visibility and engagement from potential customers interested in amusement centers.
Reputation Management Tools
Maintain a positive online image for your amusement center with our Reputation Management Tools. Launch SMS and Email campaigns to request reviews, display top reviews on your website via our widget and get detailed reports for analyzing your performance. We support over 80 review platforms to reach every corner of your customer base.
AI Chatbot
Offer real-time assistance to your customers with our AI-powered Chatbot. Capable of qualifying leads, scheduling appointments, and answering knowledge-base queries, this tool can improve the experience for customers looking for an entertaining day at your amusement center.
Lead Management
Capture and manage leads efficiently with our Lead Management tools. Use call and form tracking to keep a tab on all the points of communication and never miss a potential customer for your amusement center.
Business Directory Data Sync
Ensure visibility across all major business directories for your amusement center using Linda.co's listing management feature. This allows your amusement center's data to be consistent, correct and accessible to potential customers searching for your services.
Omni Channel Inbox
Our Omni Channel Inbox consolidates all your communications into one platform, letting you respond swiftly to customer enquiries from any channel. Improve customer engagement and satisfaction, ultimately leading to a thriving amusement center.
Testimonials
Hear from Happy Linda customers
Get Started With Linda
Enjoy Concierge Account Setup with every Linda account
Get started today