Optimize Your Tree Business with Linda: The Ultimate Marketing Software for Arborists
Drive Qualified Leads and Scale Your Business Today with Linda, the Arborist-specific Marketing Software
Schedule Product Demo
Ready to streamline your marketing operations? Schedule a demo with Linda now. Experience firsthand how our dedicated software can trim your workflow, attract customers, and root your tree business in success.
Schedule Demo
Sign Up For Linda
Don't let your business be overshadowed by competitors. Sign up for Linda, the industry-leading marketing software built specifically for arborists. In a few easy steps, you can redefine your marketing tactics and grow your business exponentially.
See Pricing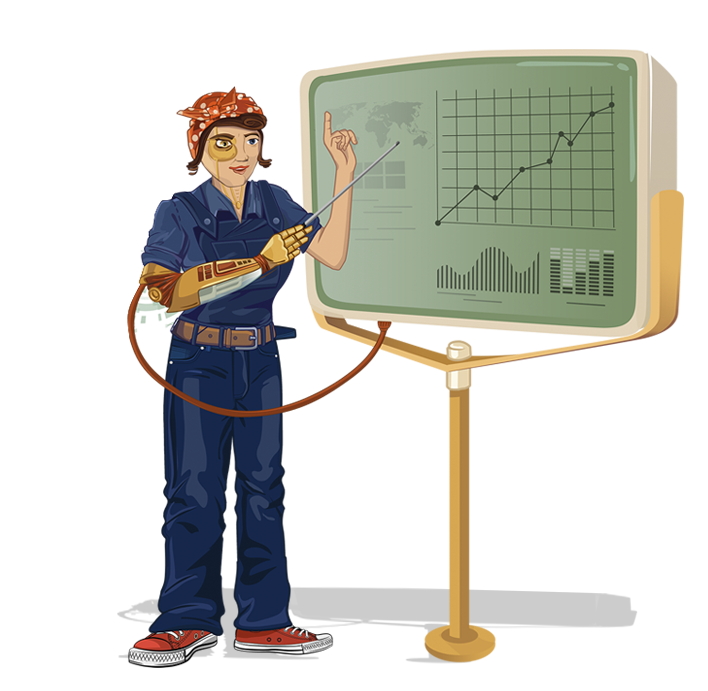 The Power of Marketing Software for Arborists: Propel Your Business Forward
Unleash the potential of your arborist business with the right marketing software. As an important cog in the operational wheel, marketing software helps streamline processes, power your outreach efforts, and enhance your customer relationships. Discover why savvy arborists are turning to advanced marketing software to bolster their growth and solidify their place in this competitive industry.
In an increasingly digital world, arborist businesses that leverage the potential of marketing software will stand out among the competition. With its ability to enrich customer relationships, streamline marketing efforts, and drive sustainable growth, marketing software is an investment that every modern arborist business should make. Ensure your business is future-proofed and leave your competitors in the shade with dynamic, effective marketing software.
Location Management Solutions: The Best Marketing Software for Arborists
Discover Linda.co, your dedicated local SEO marketing software designed to help arborists grow their business. Leveraging robust location management tools, our software streamlines your online presence and visibility, boosting your reach to potential customers in your serving areas. We offer comprehensive features including Rank Tracking (heatmap), Google My Business (GBP) Post Scheduling and Photo Scheduling, Q&A Posting, Attribute Change Monitoring, Competitor Auditing, and detailed Monthly Reports.
Stay ahead of the curve with our Rank Tracking feature. Through interactive heatmaps, understand your website's performance in your target demographic and optimize accordingly for maximum engagement. Managing your Google business profile is now effortless with our streamlined GBP Post Scheduling and Photo Scheduling tools, allowing for a consistent, relevant online presence that appeals to your audience. Attract more potential customers and increase your relevance with our innovative Q&A Posting ability, and keep abreast with updates on your business attributes using our unique Attribute Change Monitoring system.
Navigating competition is easier than ever with our Competitor Auditing feature. Gain insights into the strategies that work for your counterparts and turn them into opportunities for your business. At the end of each month, receive detailed reports tracking your business's growth and outlining the strategy moving forward. With Linda.co's marketing software for arborists, embrace a holistic, results-driven approach to your location management, fostering growth and success in the arboriculture industry.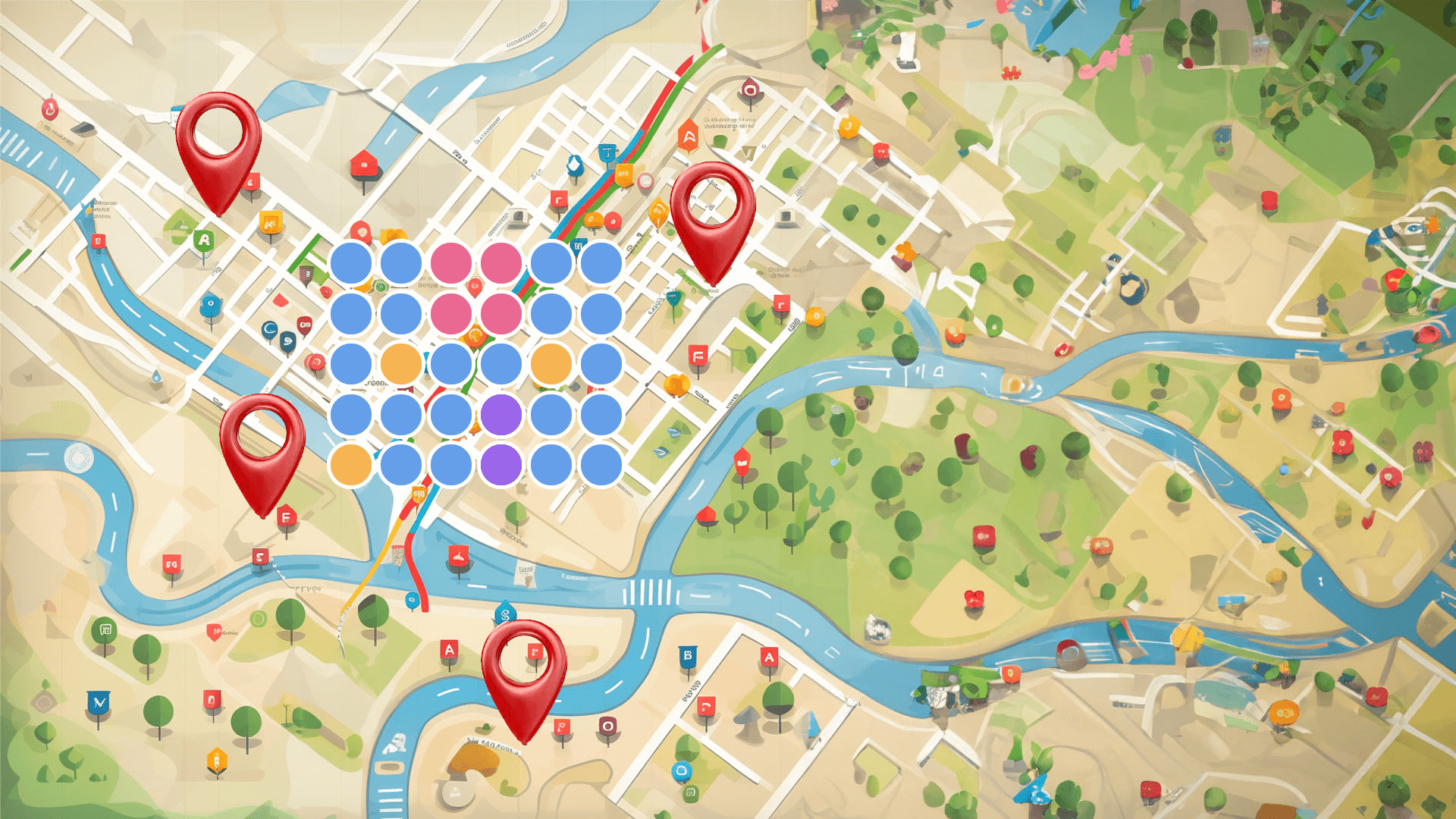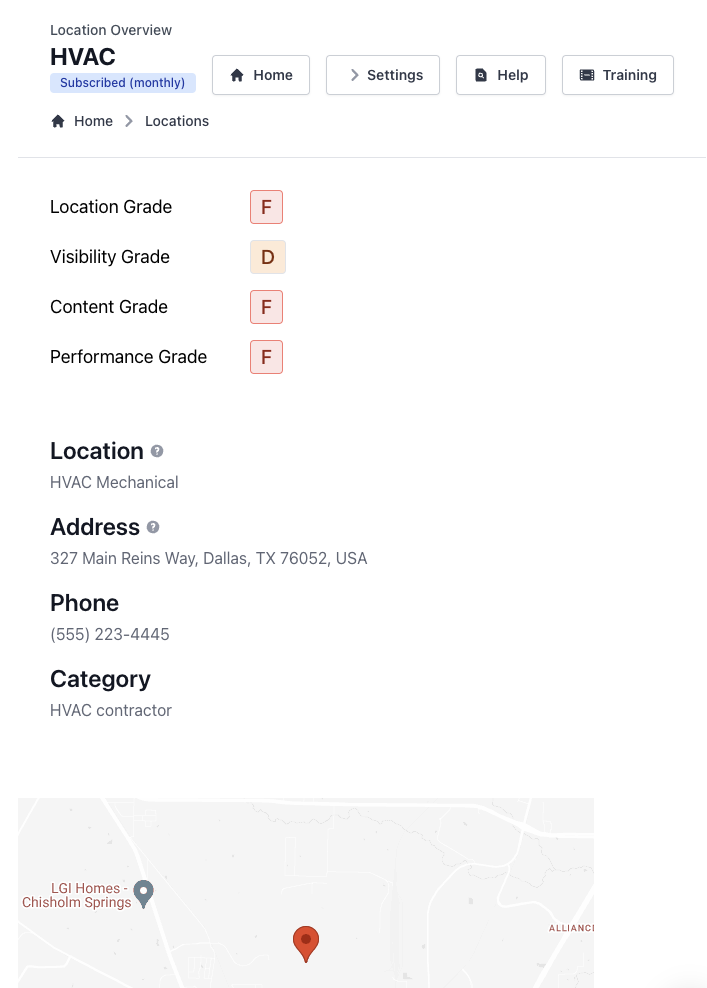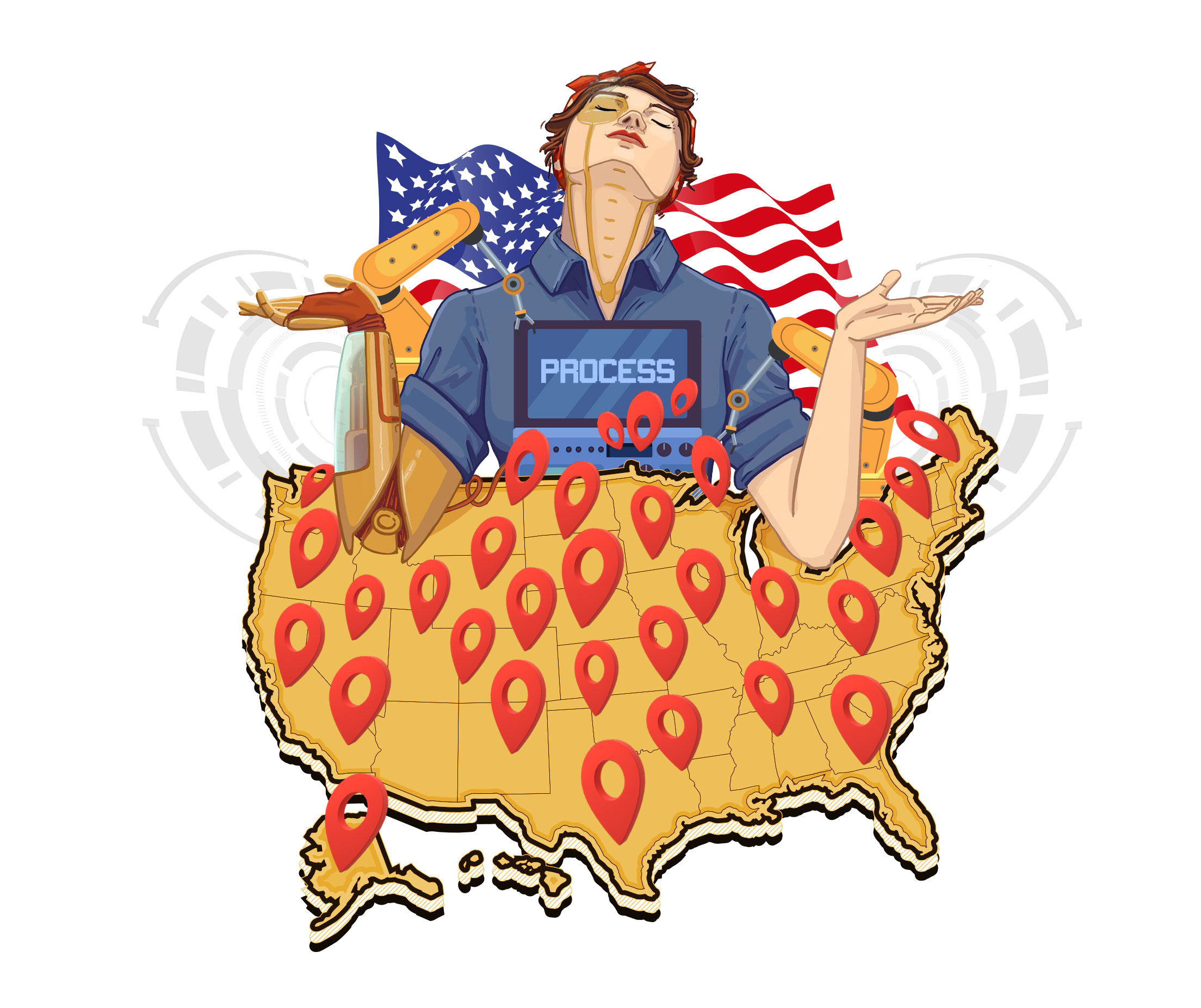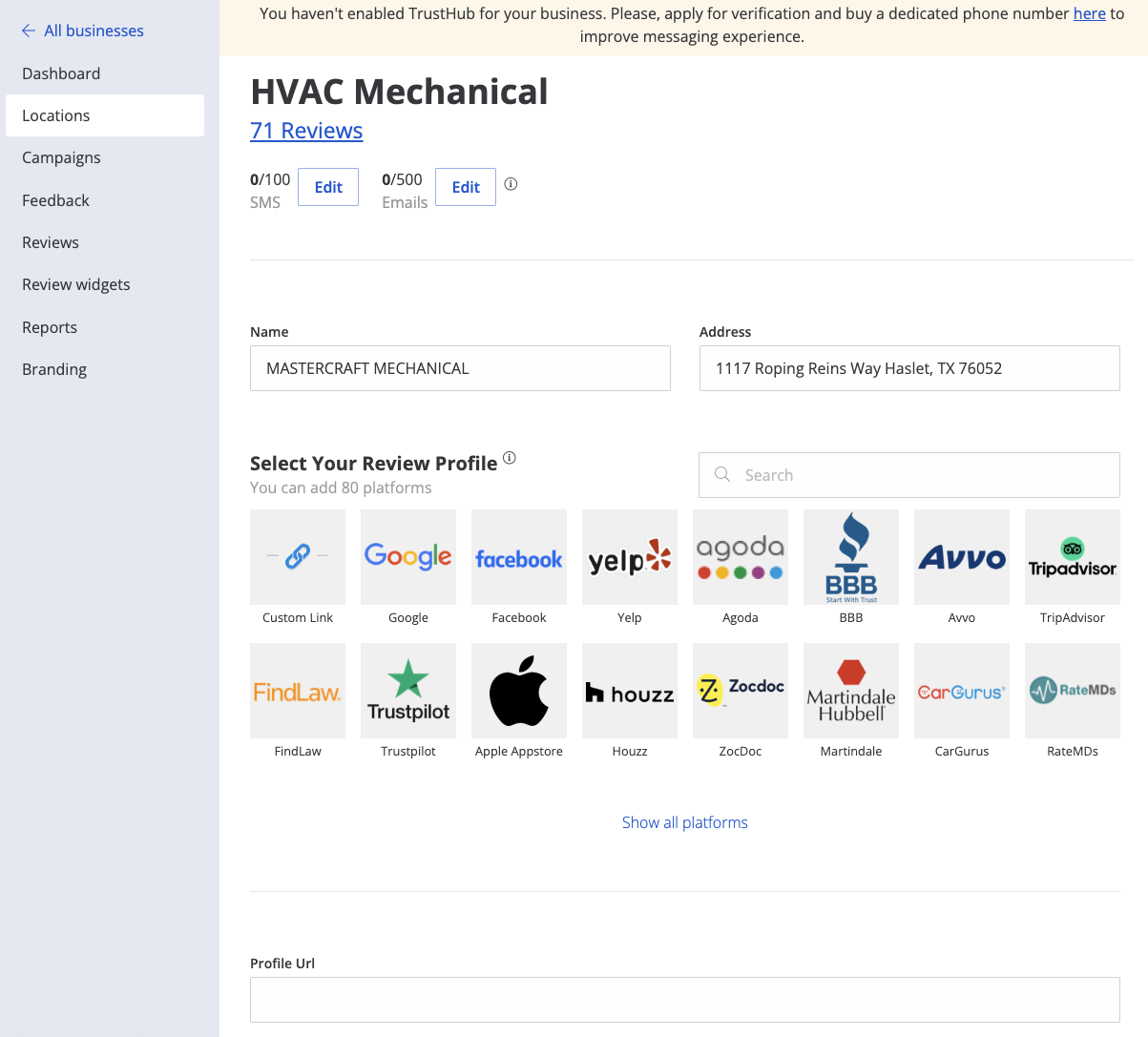 Reputation Management Software Solutions for Arborists | Linda.co
Welcome to the future of reputation management for arborists. At Linda.co, we empower professionals in the tree care industry with cutting-edge marketing software designed to help your business thrive. We streamline your reputation management tasks and allow you to focus more on what you do best: providing exceptional arborist services.
Harness the power of SMS & Email Review Auto Responder Campaigns to engage your customers proactively and boost your online reputation effortlessly. With our Review Website Embed Widgets, your positive feedback will be proudly displayed on your webpage to build trust and confidence among potential customers. That's not all; our Zapier Integration opens the path for seamless connectivity with over 2000 apps, thus enabling uniformity in your reputation management process.
Linda.co affords you the flexibility of responding to reviews directly from the platform. With our capability of supporting 80+ platforms, we ensure that no positive or negative review slips past your attention. Our Automated Review Reports system gives you detailed insights into your performance across all platforms over time, helping you make data-backed decisions that can direct the growth of your arborist company.
AI Chatbot Solutions for Arborists: Boost Your Business with Lindabot
Embrace the innovation of technology with Linda.co's AI Chatbot, Lindabot, specifically optimized for arborist businesses. Our state-of-the-art local SEO marketing software empowers you with Conversational Lead Qualification. Lindabot identifies and engages potential customers, leveraging its AI capabilities to qualify leads in real time, saving your arborist business time and resources by focusing only on leads with high conversion potential.
Harness the power of AI appointment scheduling and AI Human Handoff of Conversation Control with Lindabot. Our intelligent chatbot efficiently schedules appointments and can conveniently hand off necessary conversation to human representatives, ensuring seamless customer interaction. Lindabot also generates AI conference calls, providing a direct, yet innovative way of communication that caters to your business's growing needs.
With Linda.co, you have the unique advantage of Training Bot On Your Own Content. Customize Lindabot according to your arborist business needs, enhancing its capabilities to interact with your clients meaningfully. Couple this with our real-time Chat dashboard to monitor conversations, and you're equipped with a powerful tool that provides insights into customer preferences, queries, and interaction patterns, helping you continually improve your customer engagement strategies.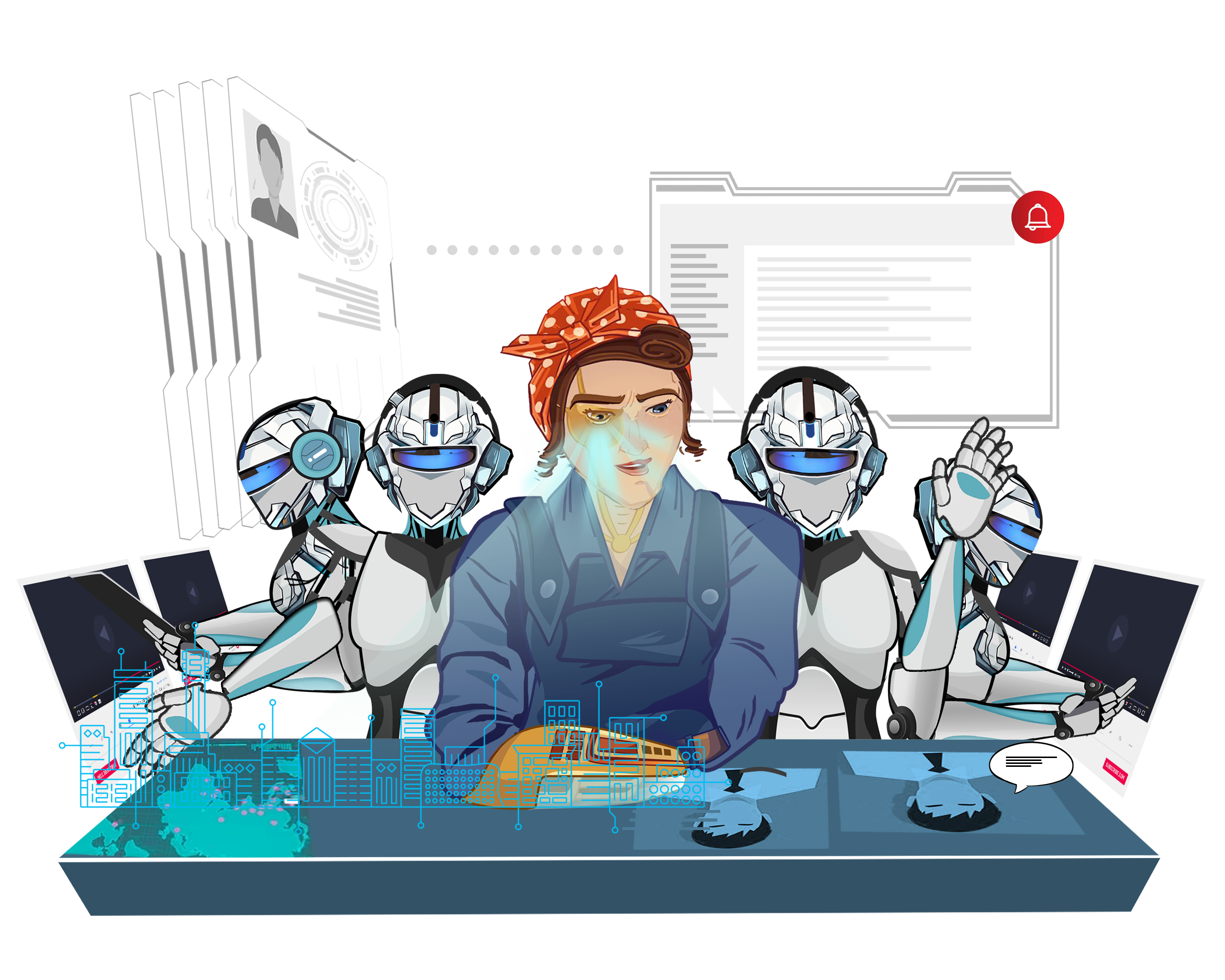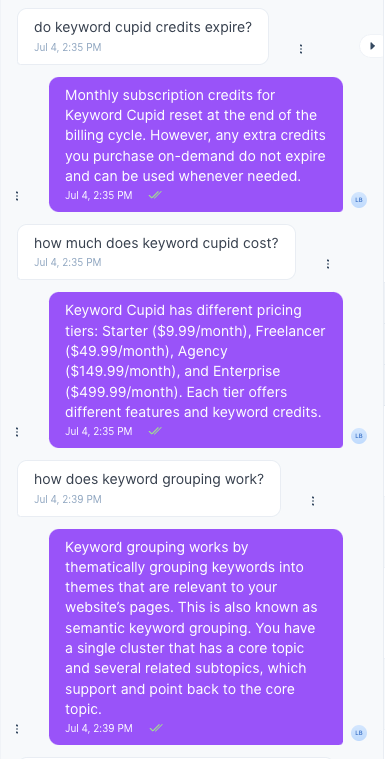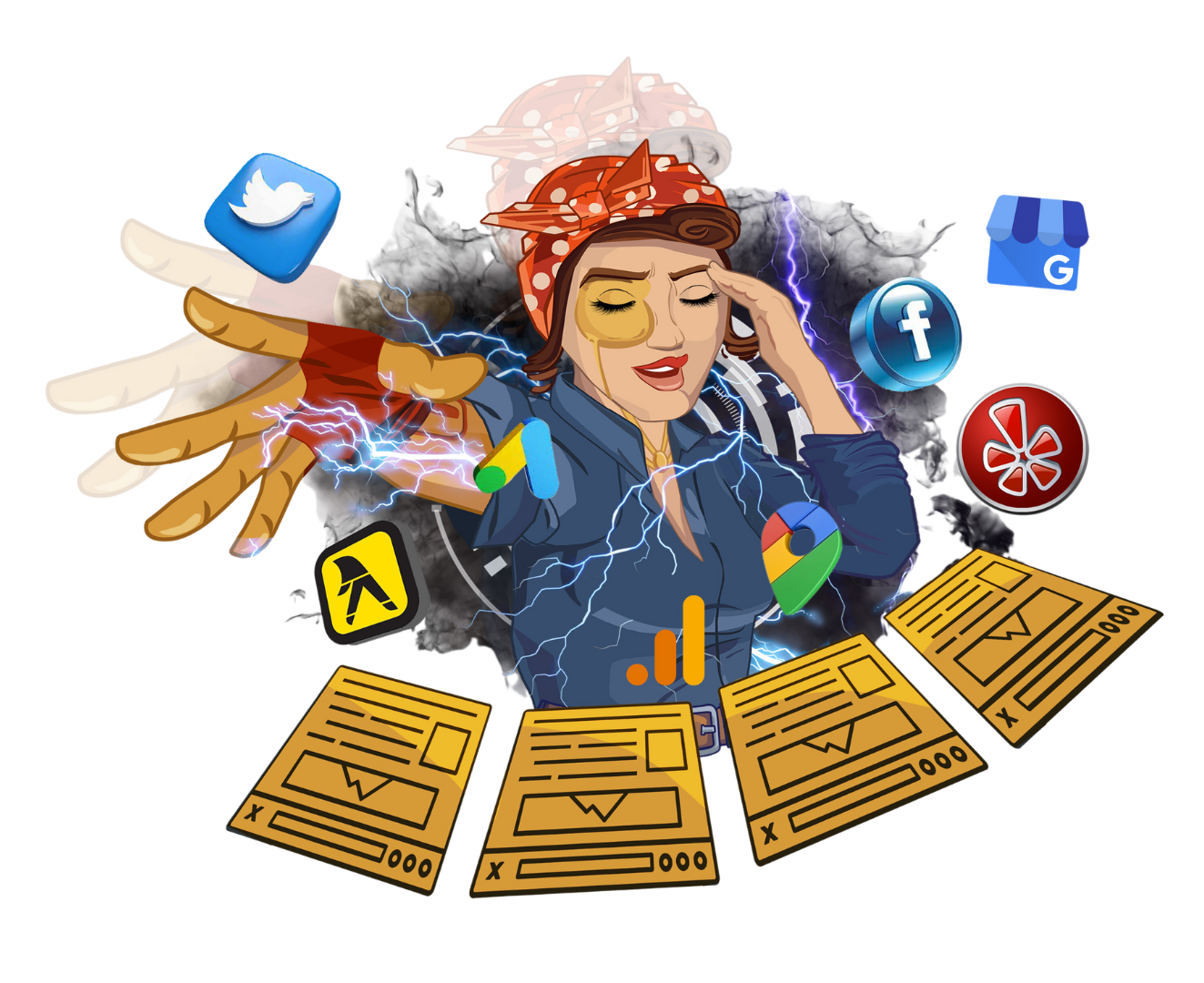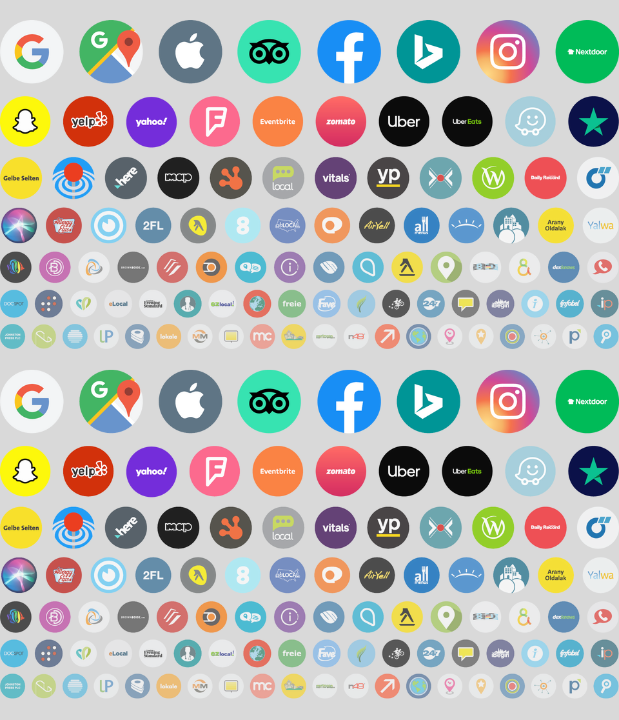 Streamlined Listing Management for Arborists: Unrivaled in Simplicity and Effectiveness
Thrive in your arborist business with Linda.co, a premier local SEO marketing software tailored to meet your specific needs. Discover our Listing Management feature, purposely designed to keep over 80 profiles and online directories current, monitor changes on business listings, and create missing listings with ease. Leverage our robust software to increase local presence, manage your digital footprint and enhance customer engagement.
Arborist businesses often face the challenging task of maintaining an accurate, up-to-date digital presence across various platforms. With Linda.co's Listing Management feature, you can keep over 80 different profiles and online directories updated simultaneously. Easily manage your listing data without hopping from one platform to another, offering a one-stop solution for arborist businesses to build a complete and consistent online presence.
We know that nothing is more frustrating than inaccurate, out-of-date business listings. That's why we've integrated the feature to monitor changes on 80 business listings within our software. Additionally, our system will spot and create missing listings, ensuring your arborist services reach a wider audience and are easily discovered by potential customers. Harness the power of Linda.co to effectively market your arborist business.
Streamline Your Arborist Business with Lead Management Tools from Linda.co
Take your Arborist business to new heights with Linda.co's exceptional Lead Management software suite. Our dedicated solutions for Arborists, like Call Tracking with Round Robin and Multi Ring Support, Form Tracking with real-time notifications, and Native Mobile App integration, revolutionize the way you manage prospective leads. Our platforms are specifically designed to meet the unique challenges of the arboriculture industry and boost business growth.
Advantages of using Call Tracking with Round Robin and Multi Ring Support aren't just numerous, they're transformative. Optimize your lead allocation process, ensure every call is instantly answered by the right team member, and eliminate missed opportunities. With our advanced Multi-Ring functionality, incomings calls can ring on multiple devices simultaneously, ensuring every lead is promptly attended to, whether you're in the field or at your desk.
Our Form Tracking feature with real-time notifications guarantees you never miss a potential client. The instant a prospect fills out your online form, you'll receive a live notification, giving you the edge to respond faster than your competition. Additionally, with our Native Mobile App integration, view and manage your leads live directly from your mobile device. Wherever you are, you can swiftly follow up on leads, solidifying your reputation as a reliable, responsive arborist service.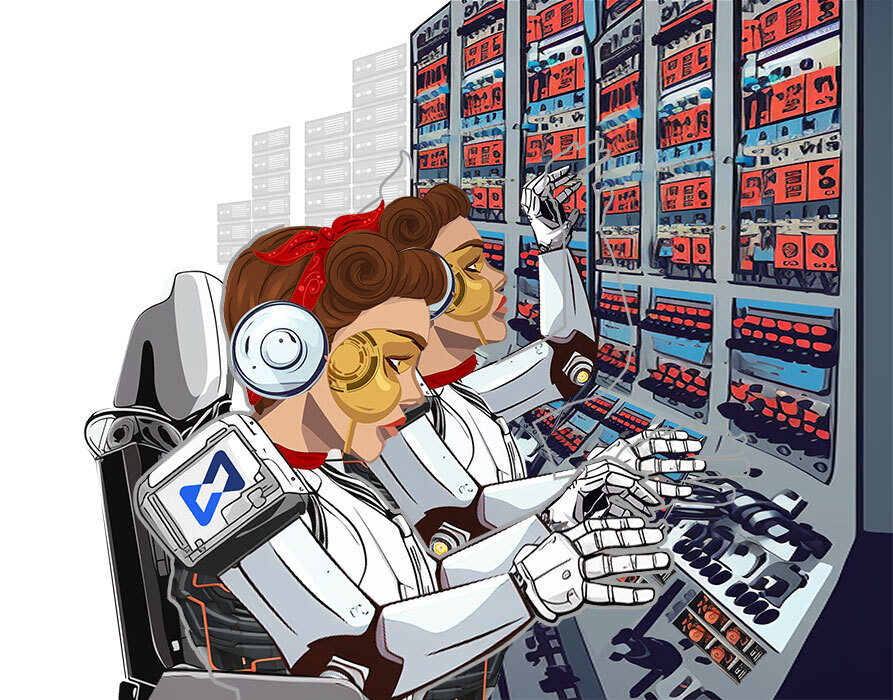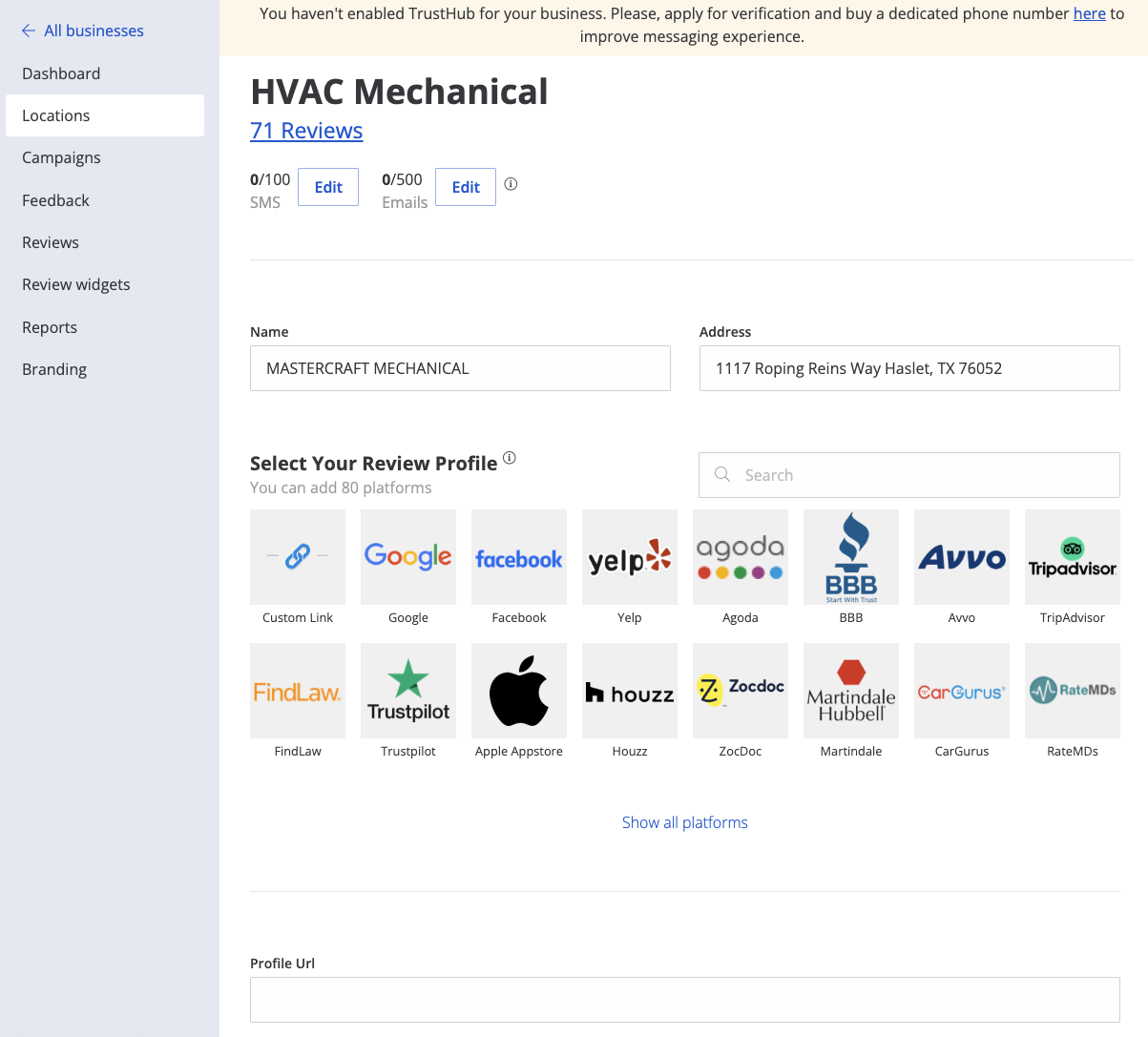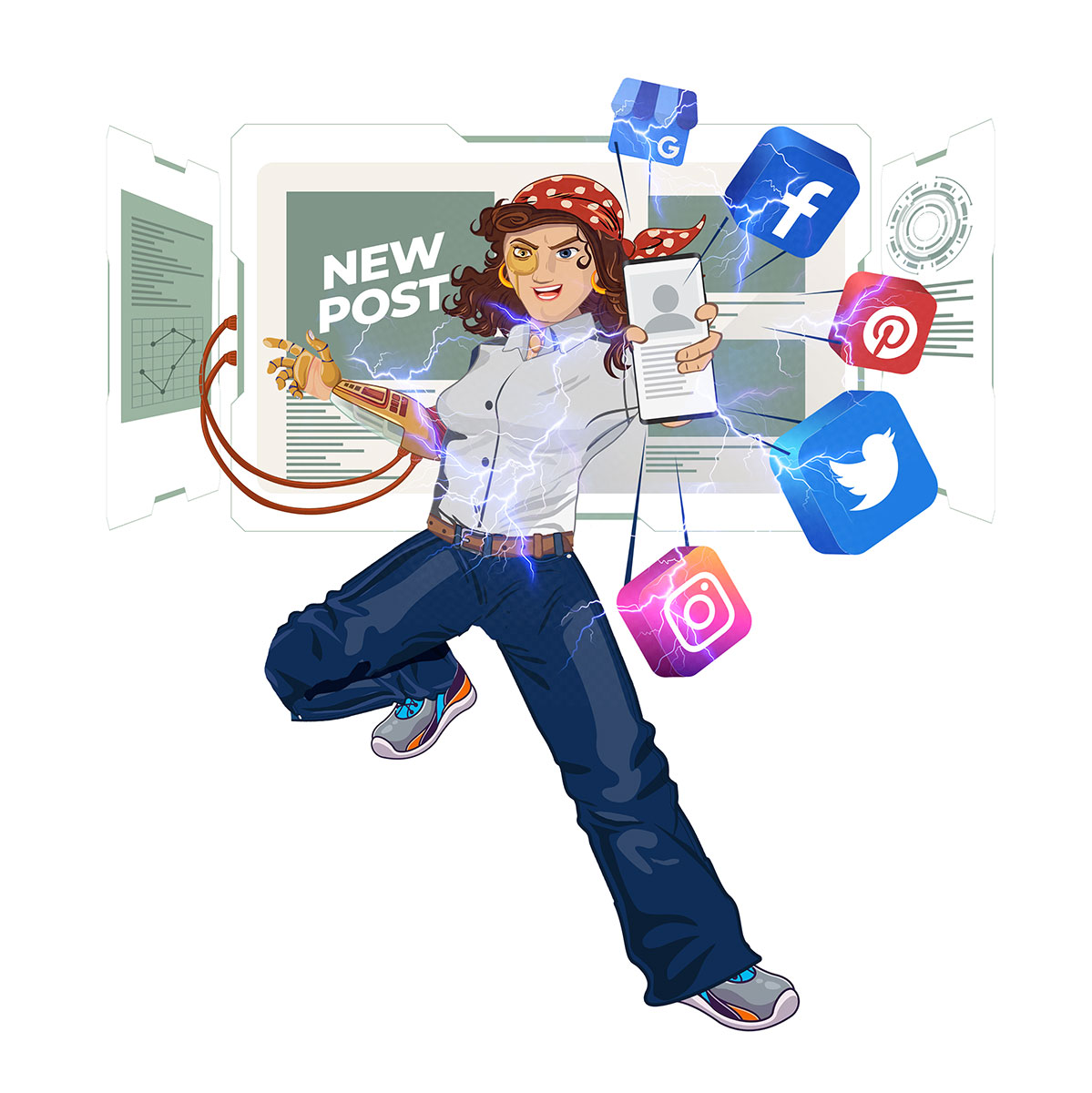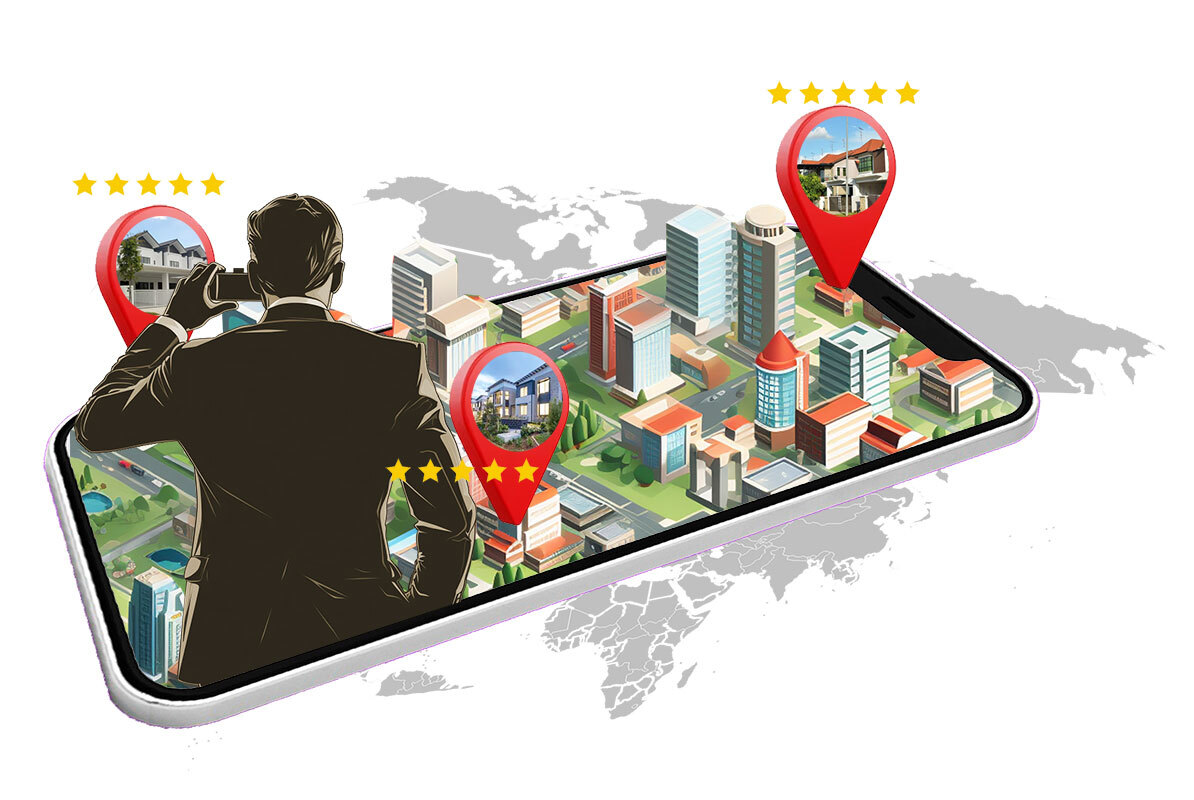 Transformative Job Photos Feature: The Ultimate Tree Care Marketing Tool
Harness the power of visual storytelling with Linda.co's Job Photos Feature, specifically tailored for arborists. Captivate your audience by quickly capturing 'on the job' moments through the Linda mobile app, a feature poised to revolutionize your tree care marketing strategy.
This innovative tool syndicates these captures to your social media, Google listings, and web pages in real-time. You can share the daily happenings on your work sites, showcasing your technical expertise and the quality of services you provide. Not only does this keep your web content naturally fresh, but also drives increased engagement with potential customers on a diverse array of platforms.
The Job Photos Feature goes beyond basic marketing; it's a testament to your dedication and commitment to tree care. Simultaneously educating and engaging, this feature helps convey the intricacies and challenges involved in arboriculture, enabling your clients to understand and appreciate the value of your work. Amplify your online presence and connect with your audience like never before with the Linda.co mobile app!
Revolutionize Your Arborist Business Communication with Linda.co's Omnichannel Inbox Feature
In the dynamic realm of tree care services, the Linda.co Omnichannel Inbox Feature transcends boundaries by offering top-notch local SEO marketing software for arborists. It does more than just streamlining communication; it empowers arborists to connect, respond, and manage their client communications from their website, SMS, email, Facebook Messenger, and WhatsApp right from a single unified dashboard.
The uniqueness of this brilliant feature lies within the embedded Live Website Widget feature. This allows arborists to interact with their clients in real-time, right from their website. Moreover, the unlimited team member seats function means there's no limit to your outreach and customer support potential. Whether you're a small business or a large enterprise, this feature ensures seamless communication with your clients, no matter how large your team grows.
Redefine your customer engagement using the Custom Styling and Settings of Inbox, giving you the ability to tailor your inbox to reflect your brand's image. The feature attuned to the needs of the modern arborist, Linda.co's marketing software is Web-based with Native Mobile App Access, meaning no matter where your job takes you, you can stay connected with your clients, teams, and manage your marketing efforts – all from the convenience of your mobile device.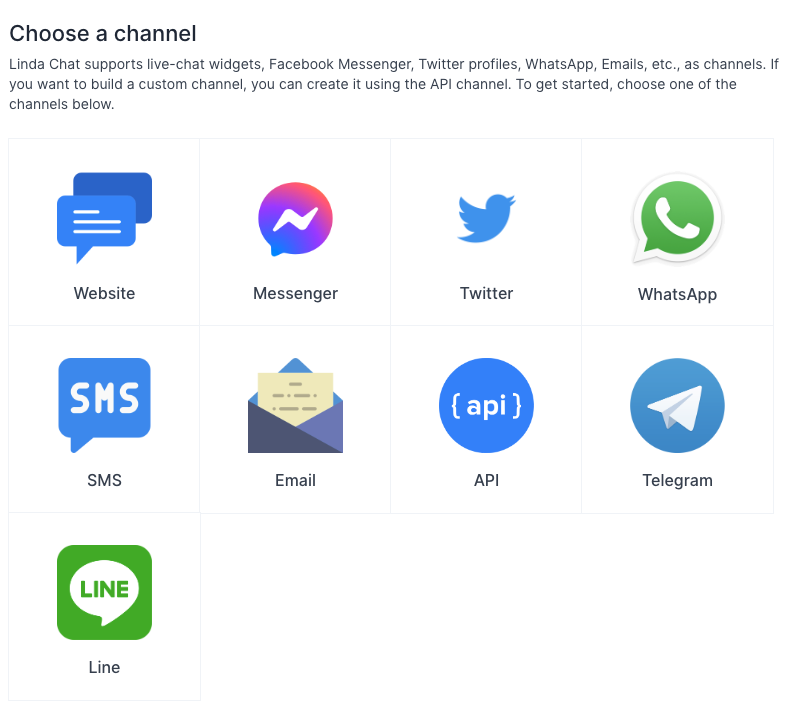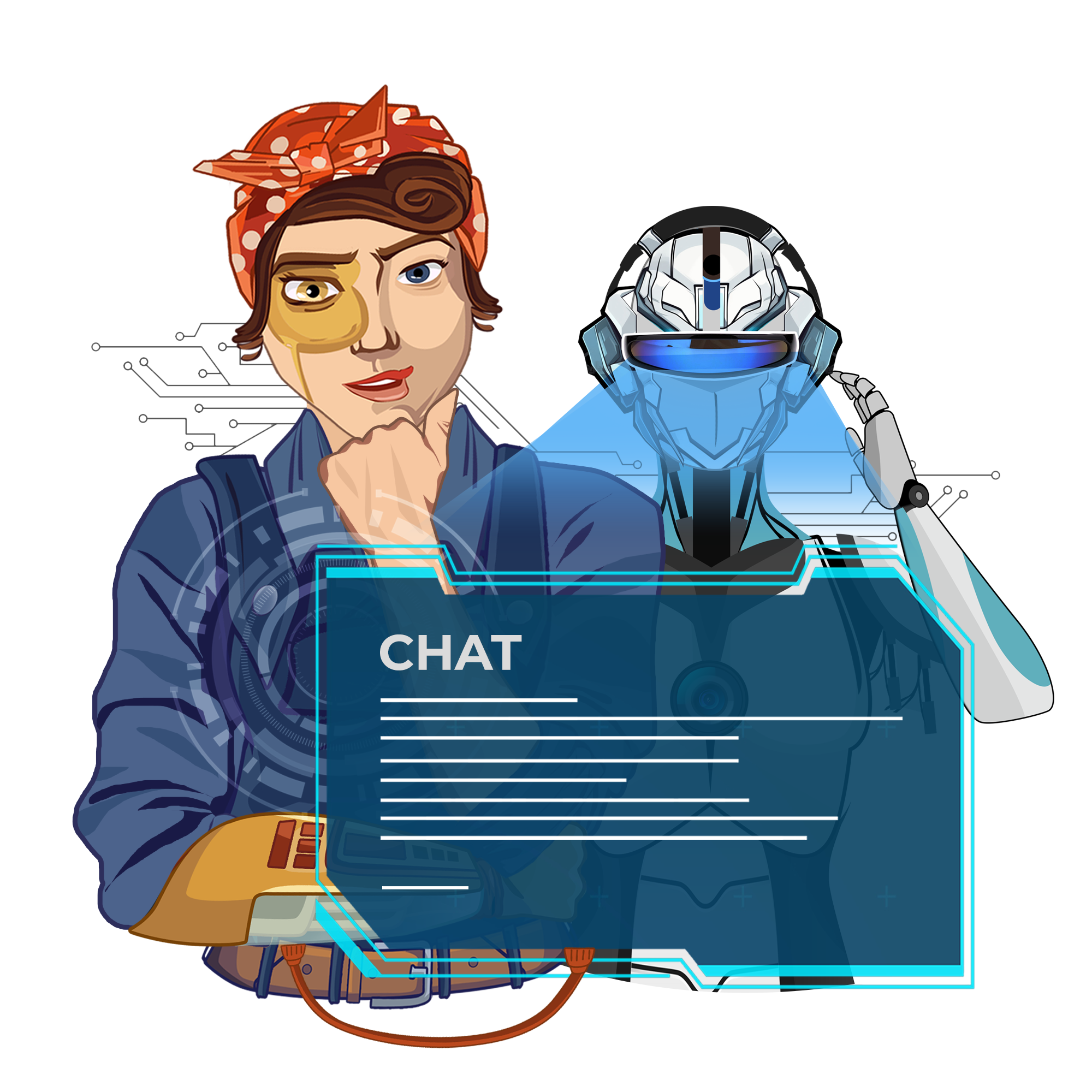 Revolutionize Your Arborist Business with Linda's Marketing Software
Empowering Arborists with Superior Digital Marketing Tools
Enhanced Listing Management
Our Listing Management features such as Rank Tracking, Google Business Profile Post Scheduling, Photo Scheduling, and Q&A Posting help your Arborist business rise above the competition. Keep track of how your business listings perform in search engine rankings, schedule photos and posts to keep your listings updated with your latest offerings, and efficiently manage your Q&A postings to enhance customer engagement.
Holistic Reputation Management
With a suite of features including Review SMS & Email Request Campaigns, Review Website Display Widget, Review Reports, and support for 80+ Review Platforms, Linda's software aids in creating and maintaining a robust online reputation. Regularly ask your satisfied customers for reviews and have them displayed on your website to attract more clients.
Advanced AI Chatbot
Linda's AI Chatbot, equipped with AI Lead Qualification, AI Appointment Scheduling, and AI Knowledge Base QA features, ensures an exceptional service experience for your customers. It can qualify leads, schedule appointments, and answer queries round the clock, allowing your Arborist business to deliver optimal customer service even during non-business hours.
Efficient Lead Management
Our Lead Management tools like Call Tracking and Form Tracking allow you to capture all leads effectively. Track calls and forms to understand where your leads are coming from and streamline your resources to engage with the most promising leads and maximize conversions.
Comprehensive Listing Management
Linda's Listing Management ensures accurate and consistent business directory data across multiple platforms with our Business Directory Data Sync feature. This enhances your Arborist company's visibility online and ensures potential customers find the correct information every time they search for your services.
Omni Channel Inbox
Our Omni Channel Inbox feature consolidates customer interactions across multiple platforms into one place. Now, responding to customers' queries and keeping track of the communication becomes effortless, regardless of the channel they choose to engage on. This ensures seamless communication with your clients and enhances their experience with your Arborist business.
Testimonials
Hear from Happy Linda customers
Get Started With Linda
Enjoy Concierge Account Setup with every Linda account
Get started today