Revolutionize Your Studio with Our Marketing Software Aimed at Animation Studios
Unleash Your Creative Potential with Linda – The Ultimate Marketing Software for Animation Studios
Schedule Product Demo
Breathe more life into your Animation Studio's marketing efforts. Schedule a demo with Linda today and experience the profound transformation that awaits your studio.
Schedule Demo
Sign Up For Linda
Ready to amplify your impact? Sign up for Linda and equip your Animation Studio with the best marketing tool in the industry. See significant improvements with dynamic and powerful marketing strategies orchestrated by Linda!
See Pricing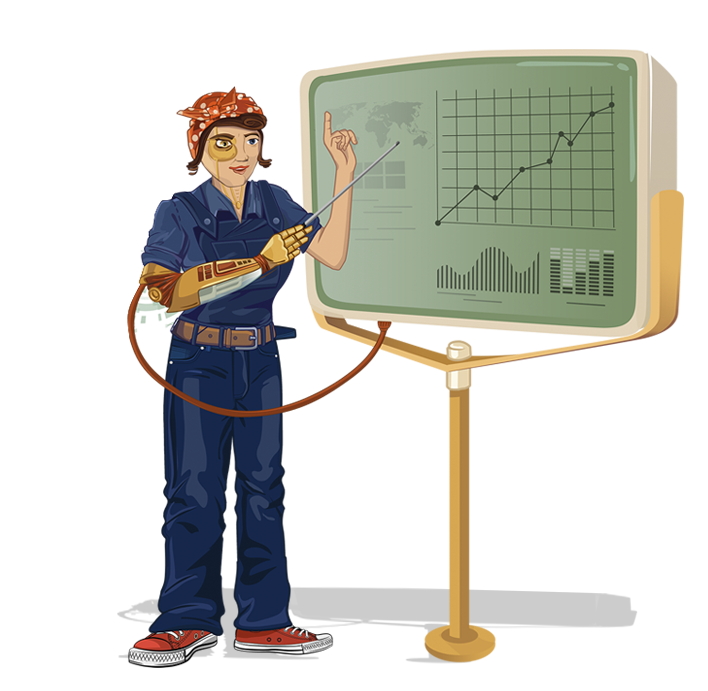 Why Marketing Software is a Game-Changer for Animation Studios
In the dynamic world of animation, keeping up with the ever-evolving market demands can be a daunting task. This is where the role of robust marketing software comes in. Streamlining your marketing efforts, it aids animation studios in reaching the right audience, conveying the right message, and ultimately performing better. In essence, marketing software can be the superhero that your animation studio needs to both survive and thrive in this competitive landscape.
In a nut-shell, marketing software can revolutionize the way an animation studio operates and markets its services. The benefits of employing a sophisticated marketing system are wide-ranging – from efficiently managing marketing campaigns to understanding customer behavior and preferences. Chart a new course for success in animation industry by leveraging the power of marketing software - your trusted tool in navigating the complexities of the promotion landscape.
Superior Location Management: Harness the Power of Local SEO with Linda.co for Animation Studios
In the ever-evolving field of animation, ensuring your studio's location is adequately managed online is crucial. This is where Linda.co, a leading Local SEO Marketing Software, shines. Designed with an intricate understanding of the animation industry, Linda.co's Marketing Software is the perfect tool for streamlining and enhancing your location management operations.
Our robust software suite includes advanced features like the groundbreaking Rank Tracking (Heatmap) tool, which offers a visual representation of your animation studio's online visibility. Easily schedule Google My Business (GBP) posts and photos to keep your audience engaged and informed about your latest projects. With the Q&A Posting feature, answer queries directly and interact with your audience or potential prospects. The software also keeps a vigilant check on your key attributes through its Attribute Change Monitoring system, alerting you if there are any unexpected alterations.
Stay a step ahead of the competition with Linda.co. Our Competitor Auditing feature facilitates a comprehensive analysis of your competitors' strategies and campaigns, giving you the upper hand. Additionally, with our monthly reports, stay updated on your studio's online performance and make strategic decisions based on data-driven insights. Utilize Linda.co's Marketing Software for animation studios, designed to simplify location management and propel your studio to greater online visibility and success.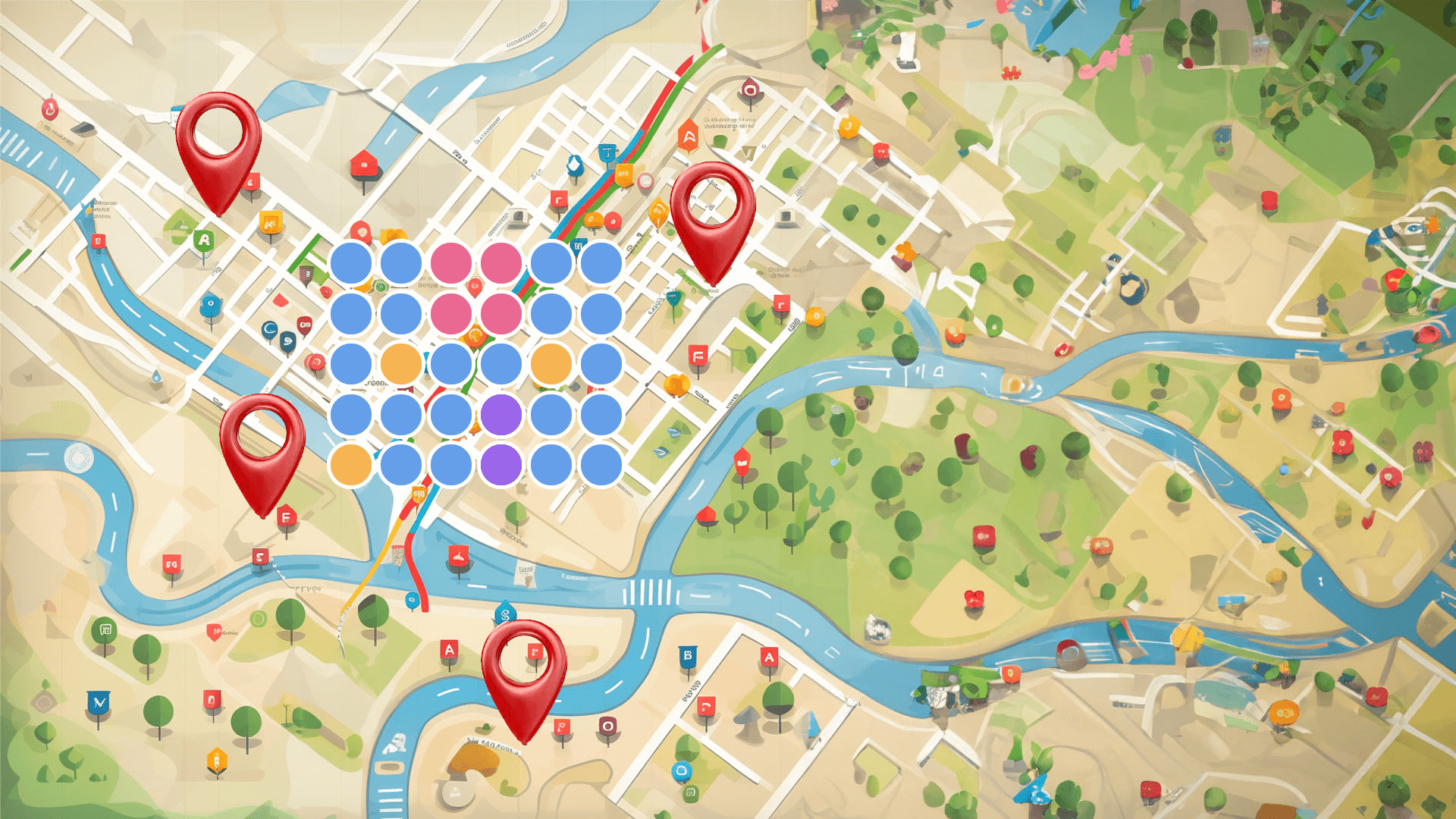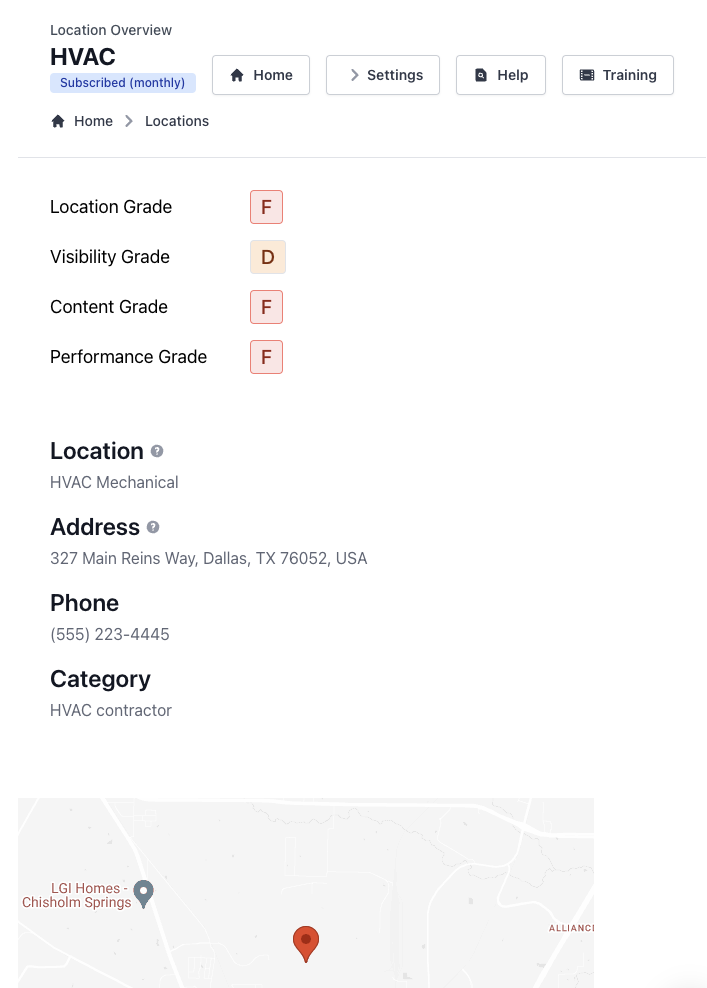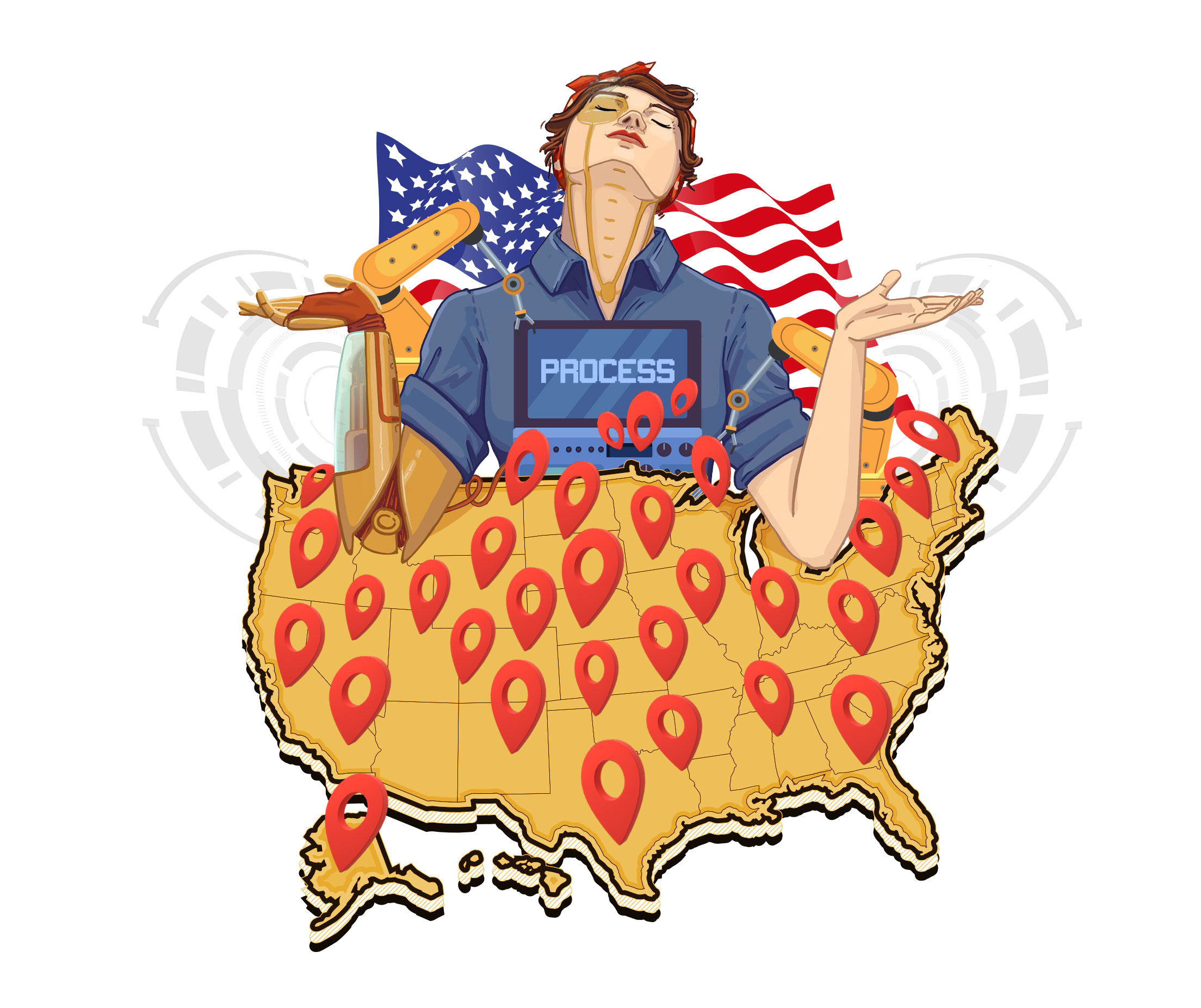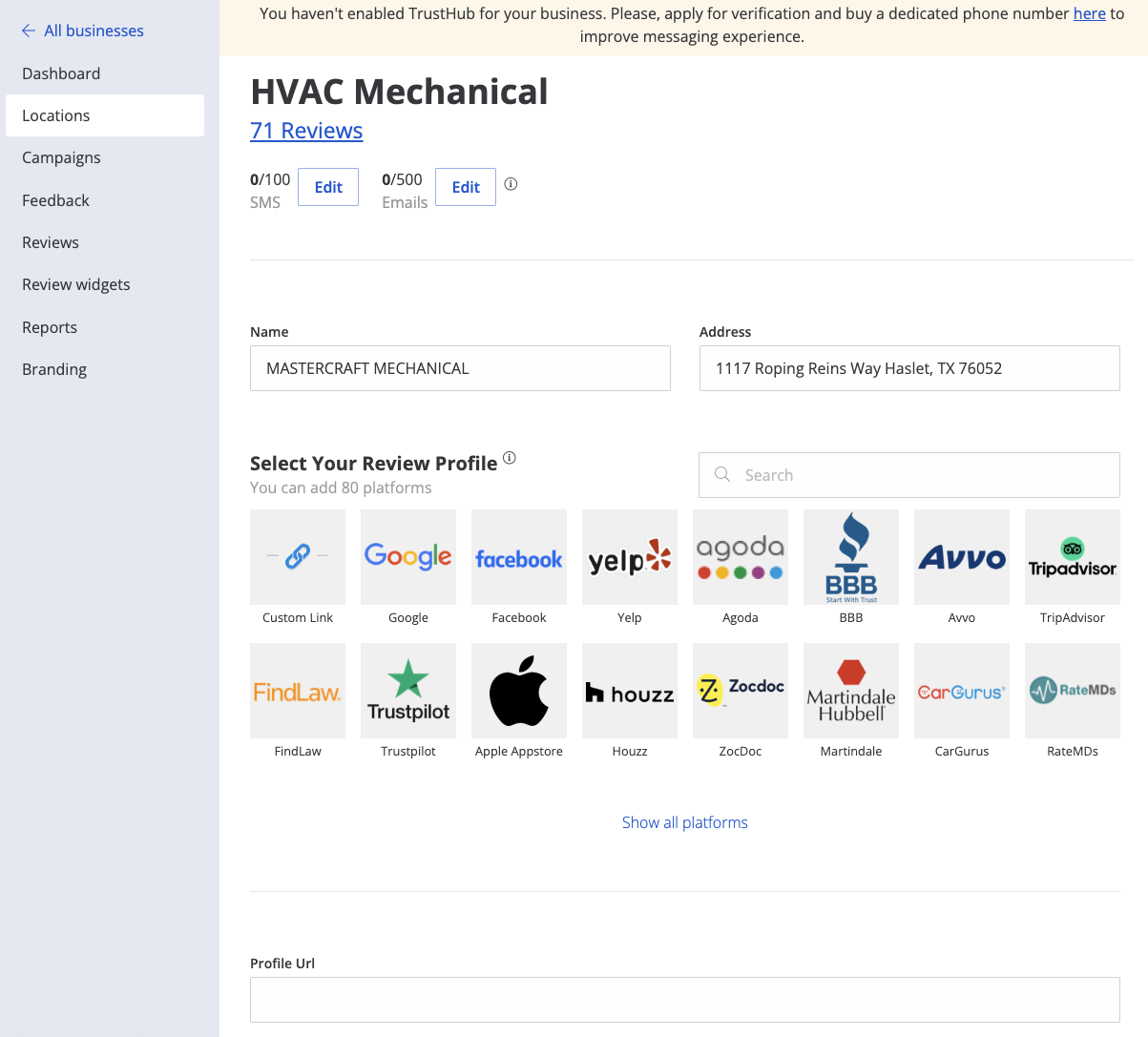 Boost Your Animation Studio's Online Presence with Linda.co's Reputation Management Software
Discover the wealth of benefits reputation management can provide for your Animation Studio with Linda.co. In a digital age where customer reviews can make or break your brand, Linda.co's marketing software offers SMS & Email Review Auto Responder Campaigns, suitable for engaging your audience and maintaining a robust online image. As a studio that crafts visually stunning animations, shouldn't the way you manage your online reputation be just as engaging and effective?
Be in control of your brand. Thanks to our Review Website Embed Widgets, you can now display consumer reviews directly on your website, offering transparency and fostering trust with prospective clients. Moreover, our Zapier Integration feature helps synchronize your studio's workflow, bringing ease to your usual business operations. With the ability to automate review reports, you can easily crunch numbers, track your progress, and identify areas for improvement.
Linda.co also provides automated responses for reviews, making sure you stay engaged with your customers while saving time for more creative work. With the 80+ Platform Support feature, you can extend your reach beyond conventional boundaries, gaining a considerable edge over your competitors. When it comes to managing your animation studio's online reputation, don't settle for less - experience the innovation with Linda.co.
AI Chatbot Solutions for Animation Studios: Lead Generation and Scheduling
In today's digital marketing spectrum, AI chatbots play a pivotal role in streamlining operational efficiency for businesses across various sectors. For animation studios, Linda's chatbot, Lindabot, has become the go-to solution to improve customer acquisition, appointment scheduling, and much more. Our cutting-edge AI technology is tailor-made for your animation studio's marketing needs.
Lindabot, our AI-powered chatbot, is equipped with a Conversational Lead Qualification feature, a game-changer in facilitating conversation and nurturing leads for your animation studio. Navigate your potential clients through a seamless chat process, assuring the best user experience for your clientele. Moreover, the AI appointment scheduling feature, allows your leads to book appointments with ease - increasing efficiency, reducing operational bottlenecks, and ensuring customer satisfaction.
Our unmatched AI capabilities allow a smooth transition from bot to human without interrupting the user experience. Providing a AI-Conference Call Generation feature, we make it easy for your team to directly connect with potential leads. With our unique 'Training Bot on Your Own Content' feature, Lindabot learns directly from your studio's unique content, ensuring the bot represents your studio authentically during interactions. A real-time chat dashboard to monitor ongoing conversations enables your team to keep a strong hold on audience sentiment, and step in when necessary.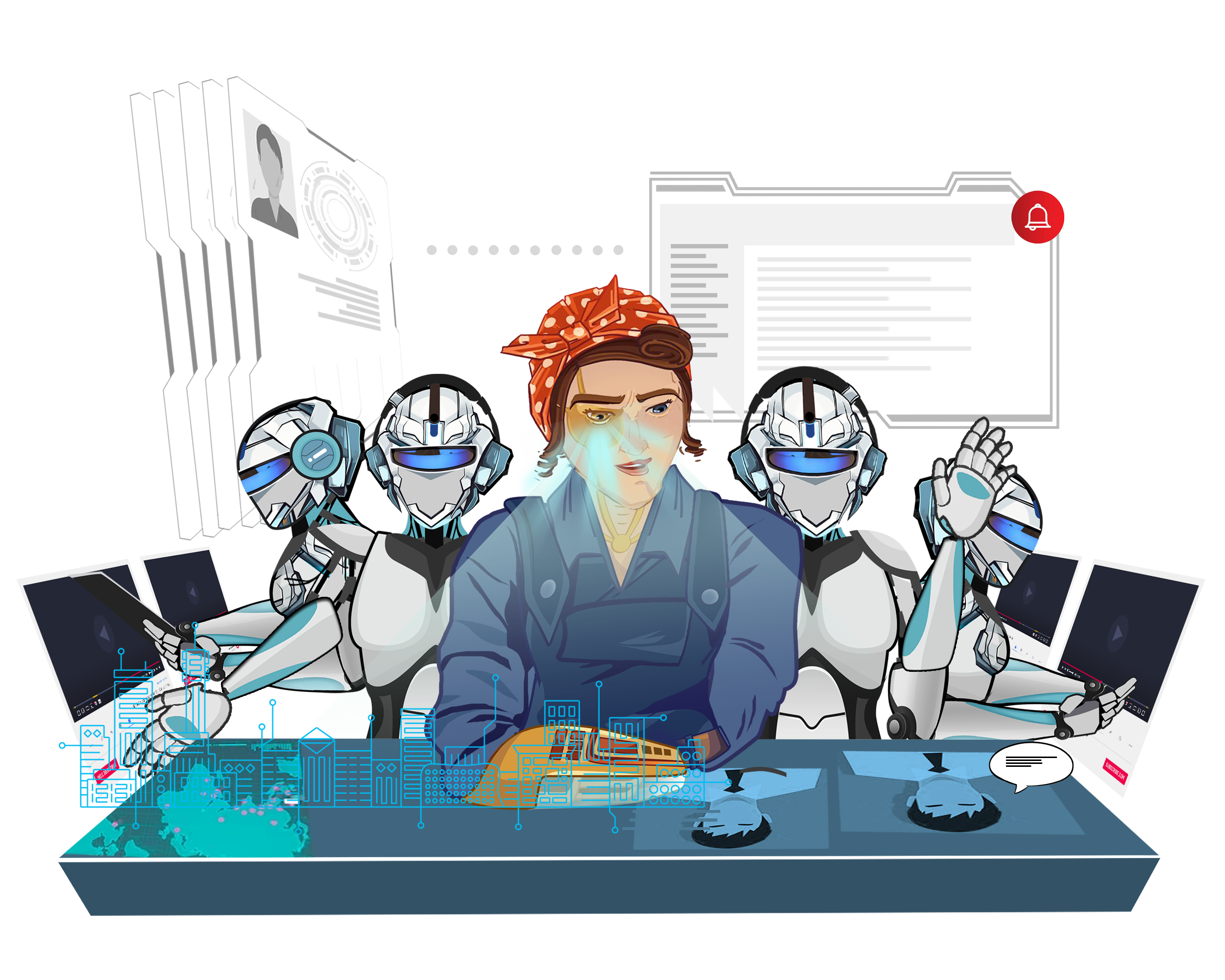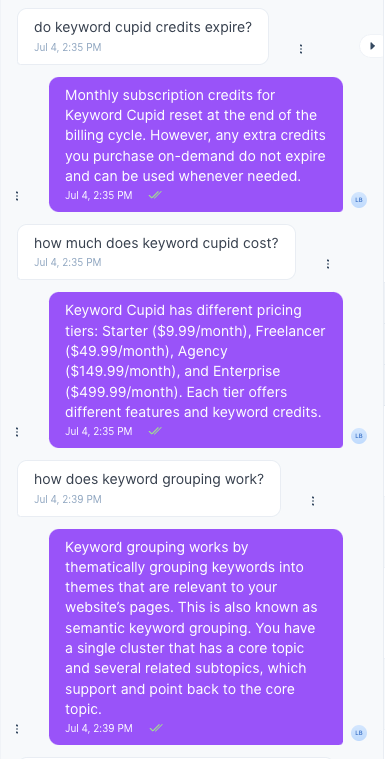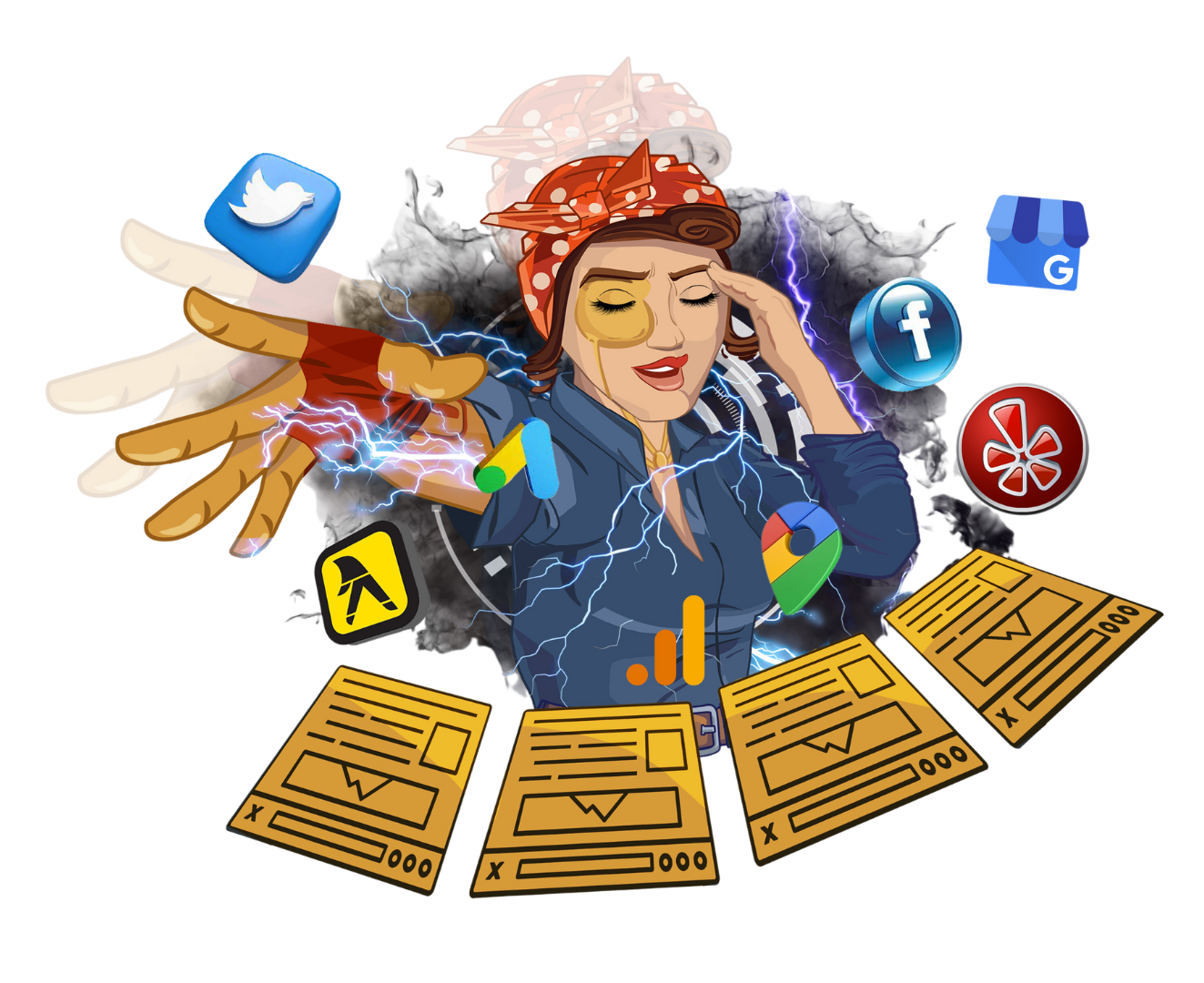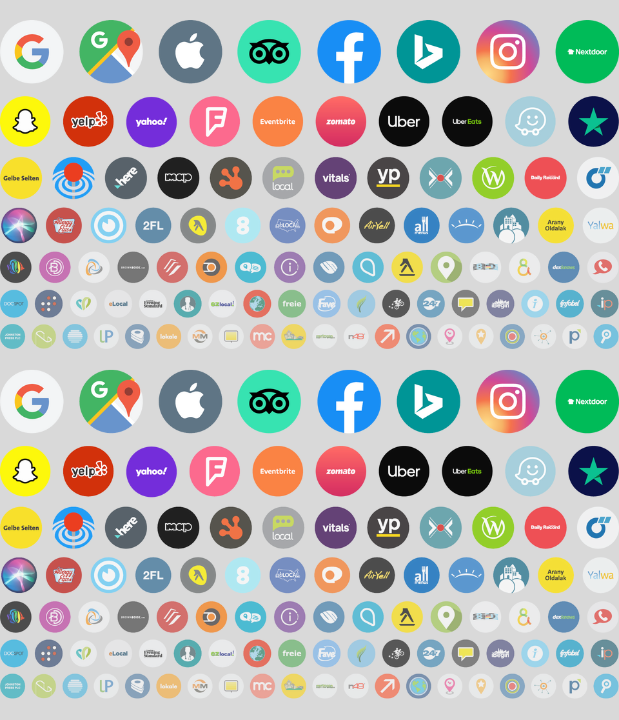 Listing Management Software for Animation Studios | Stay Updated Across 80+ Directories with Linda.co
Enter the digital realm with the power of Linda.co's local SEO marketing software, perfectly adapted for animation studios. With our Listing Management software, your animated dreams can become visible throughout a network of more than 80 online directories. In an exponentially growing industry like animation, it's integral to keep your online profiles up-to-date, and Linda.co's Listing Management software makes that a breeze.
Adapt your studio to the ebb and flow of the online landscape. Linda.co's listing management feature offers a dynamic suite to monitor all your animation studio's business updates on over 80 listings. Any alterations go through our watchful software, reflecting changes in real-time for accurate, cohesive information across all platforms. Pivot crucial details about your animation studio swiftly, keeping your online reputation pristine and ensuring optimal SEO performance.
With a multitude of platforms to reach your audience, the mining of missing listings becomes pivotal. Linda.co's premier Marketing Software for Animation Studios assists in creating and filling in these crucial missing listings. By enhancing your online presence across diverse platforms, we boost your engagements, widening your reach, and providing the opportunity for significant studio growth. Embrace the era of digital recognition with Linda.co and let your animation studio thrive in its true potential.
Enhancing Your Animation Studio with Linda.co's Lead Management Solutions
Welcome to Linda.co's suite of Lead Management tools, tailor-made for Animation Studios. We understand that in the dynamic and creative world of animation, real time insights and efficient lead management are crucial. Our sophisticated software has been designed to not only meet these needs, but also to enhance your studio's capabilities with unique features such as Call Tracking with Round Robin, Multi Ring Support, and Form Tracking with real time notifications.
Imagine a world where every customer call, regardless of how many there are or when they happen, is not only tracked, but also evenly distributed among available representatives. That's the reality Linda.co offers with our Call Tracking feature offering Round Robin and Multi-Ring Support. This ensures that every potential lead is given the attention it deserves immediately, making it a game-changer for animation studios where time is always of the essence.
Alongside this, our Form Tracking feature enables studios to receive real time notifications of incoming enquiries or requests. Coupled with our native mobile app integration, you can check and manage these leads instantaneously from your phone. This accessibility ensures leads are attended to promptly, optimising business potential. Linda.co is paving the way for animation studios to stay ahead in the lead management game, driving better client relationships and resulting in exceptional outcomes.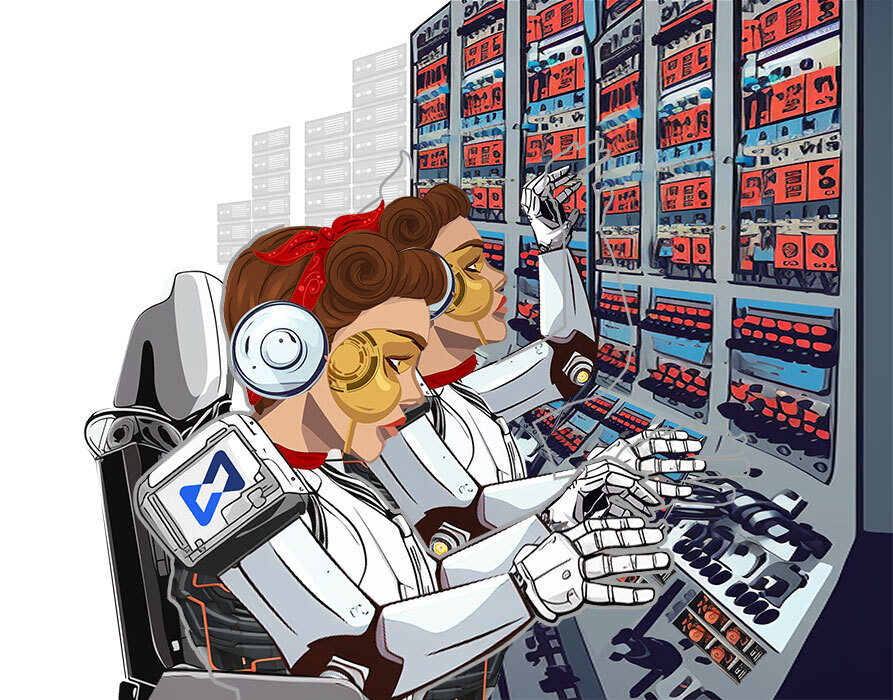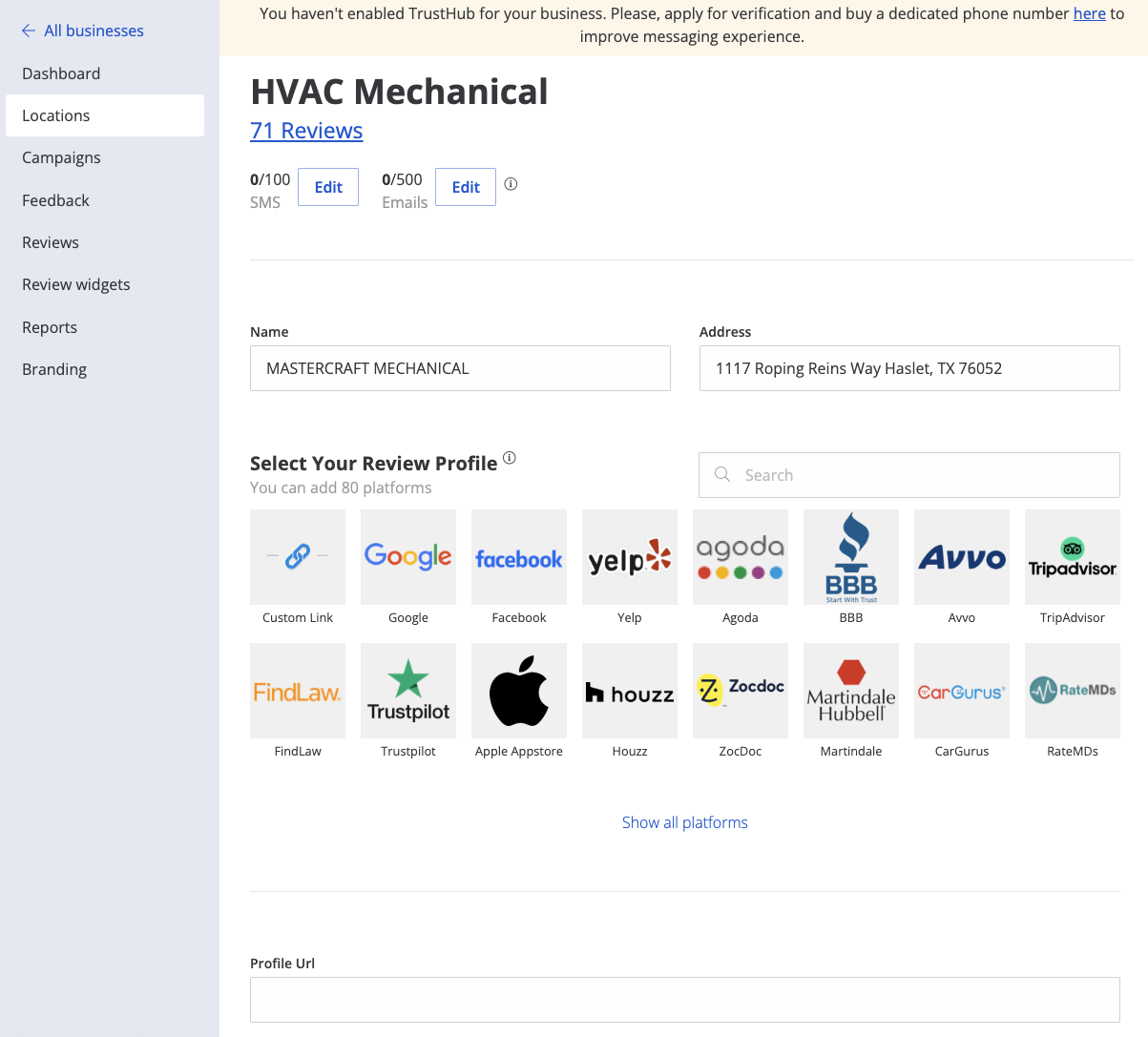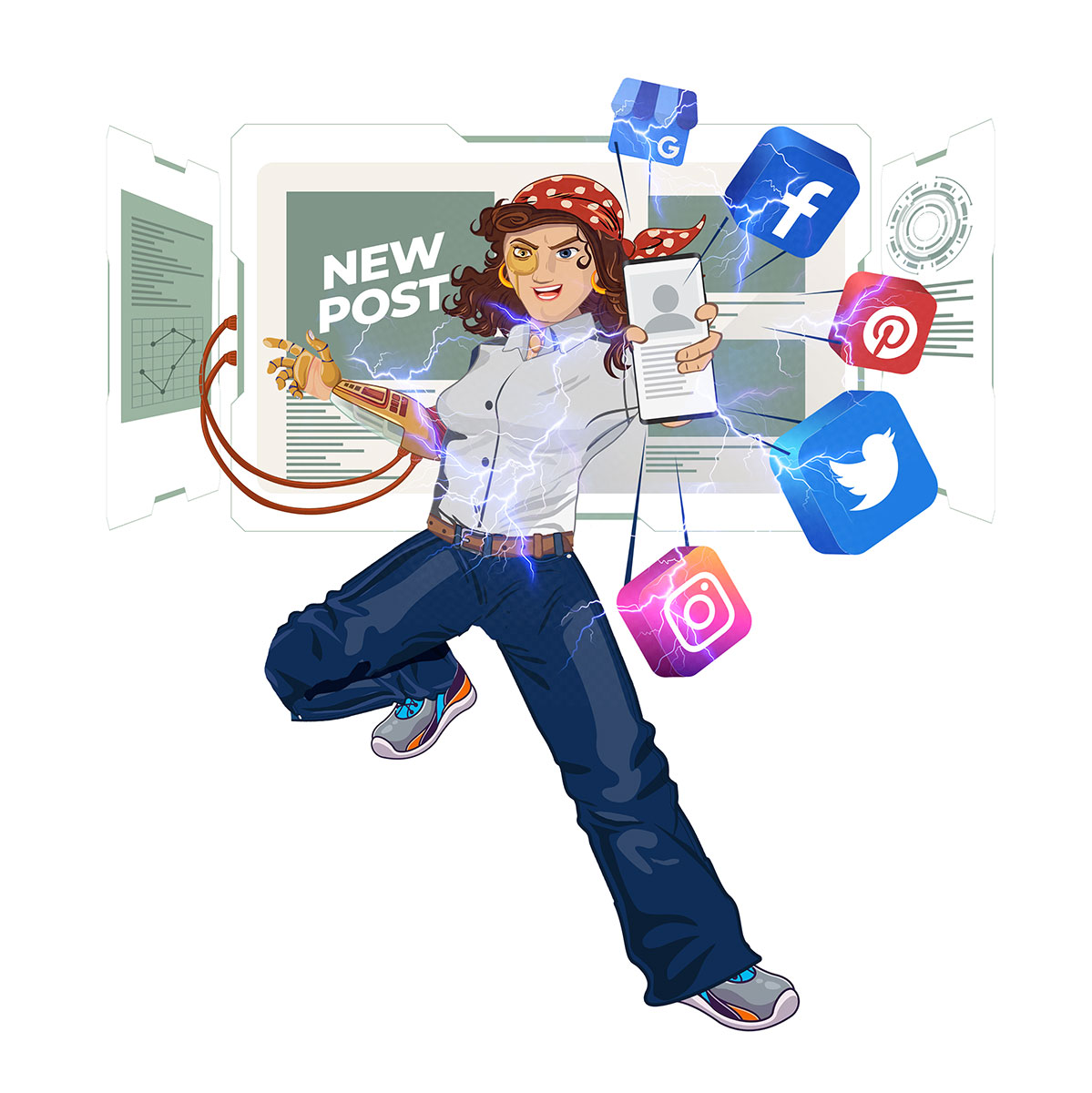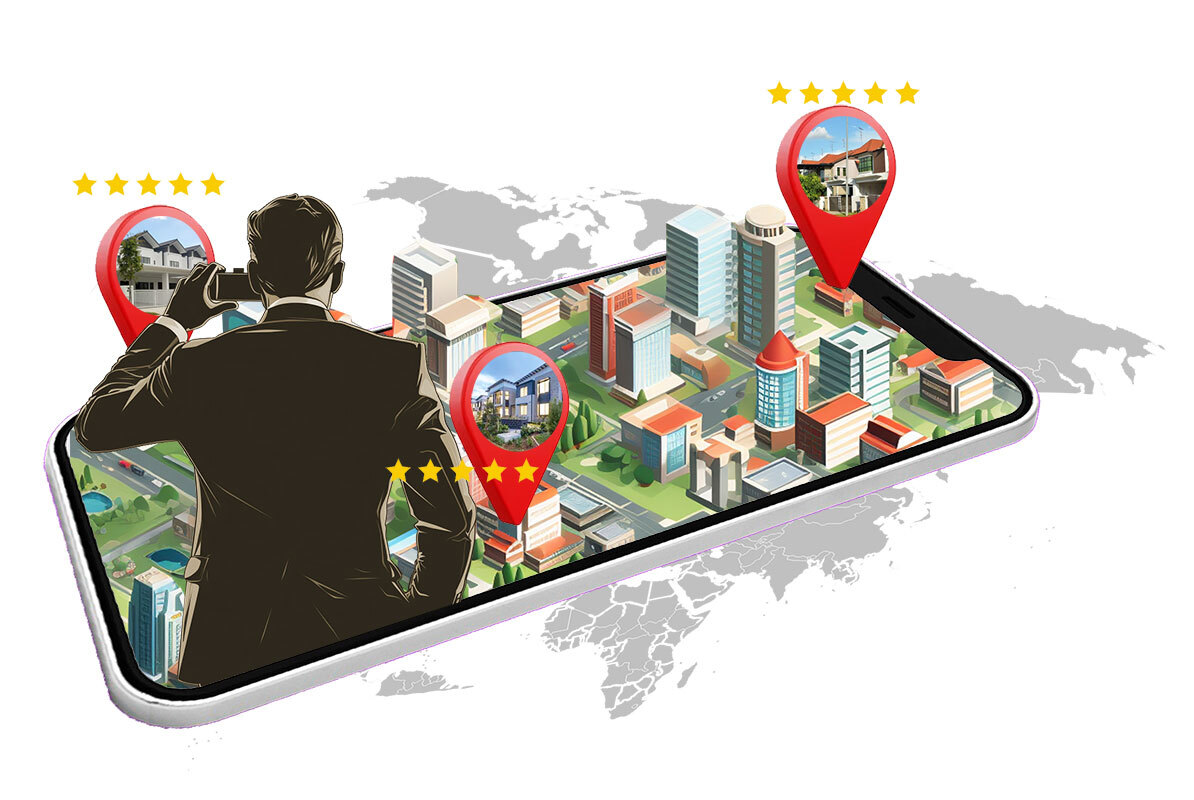 Maximize your Animation Studio's Digital Exposure with Our Job Photos Feature
In the highly dynamic world of animation, one of the trickiest tasks for every animation studio is to consistently communicate their creativity with potential clients. This is where Linda.co, a leading local SEO marketing software, steps in with its innovative 'Job Photos' feature. As a part of our powerful suite, it is specifically designed to cater to the unique marketing needs of animation studios.
The 'Job Photos' feature of Linda.co presents an excellent opportunity for animation studios to capture 'on the job' moments and showcase their creative feats effortlessly. Leveraging our user-friendly mobile app, studios can quickly snap and publish these images, presenting an up-to-date catalog of their work to the world and keeping their cherished clients engaged. The freshness of content not only gives a boost to your organic SEO but also sets the spark for exciting conversations about your craftsmanship across social platforms.
At Linda.co, we don't just stop at enabling swift publishing of your creative moments. Our system is uniquely designed to create a broader digital footprint by syndicating these images to prominent social media channels, Google listings, and web pages. This multi-channel exposure escalates your animation studio's online presence, drives higher engagement, and ignites higher interests, thereby paving the way to acquire new projects and scale your business.
Revolutionize Your Animation Studio with Our Omnichannel Inbox Feature
Efficiency & connection- these are not just words but keys to success in the animation industry. Linda.co's Omnichannel Inbox is designed to empower Animation Studios to unlock their full potential with seamless communication via several platforms. We provide multi-faceted solutions, combining the power of live website widgets, omnichannel support, and limitless access for your team, all in one package.
Communicate effectively and quickly with your clients and team members through our Live Website Widget. This tool, coupled with our Omnichannel Support, enables smooth interaction across multiple platforms including your website, SMS, emails, Facebook Messenger, and WhatsApp. It's designed to ensure your customer service and collaboration never miss a beat, even in the most demanding animation projects.
We've removed the limits on team member seats, allowing your whole studio to collaborate in real-time. Customize your inbox's styling and settings to match your studio's unique branding. Besides, our software is web-based offering native mobile app access. This feature ensures you can manage your animations, connect with your team, and respond to your clients, from anywhere – your studio, on set, or on the go.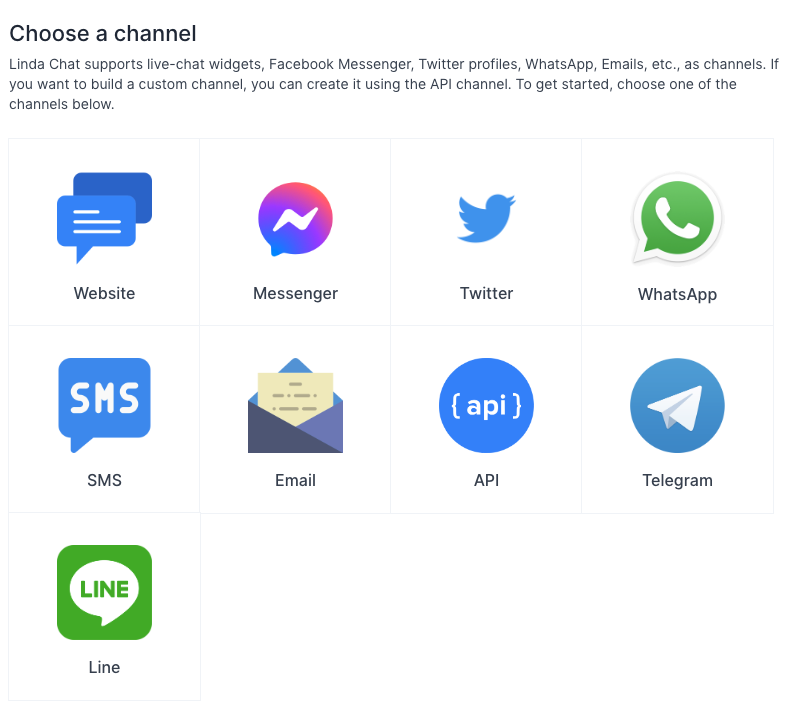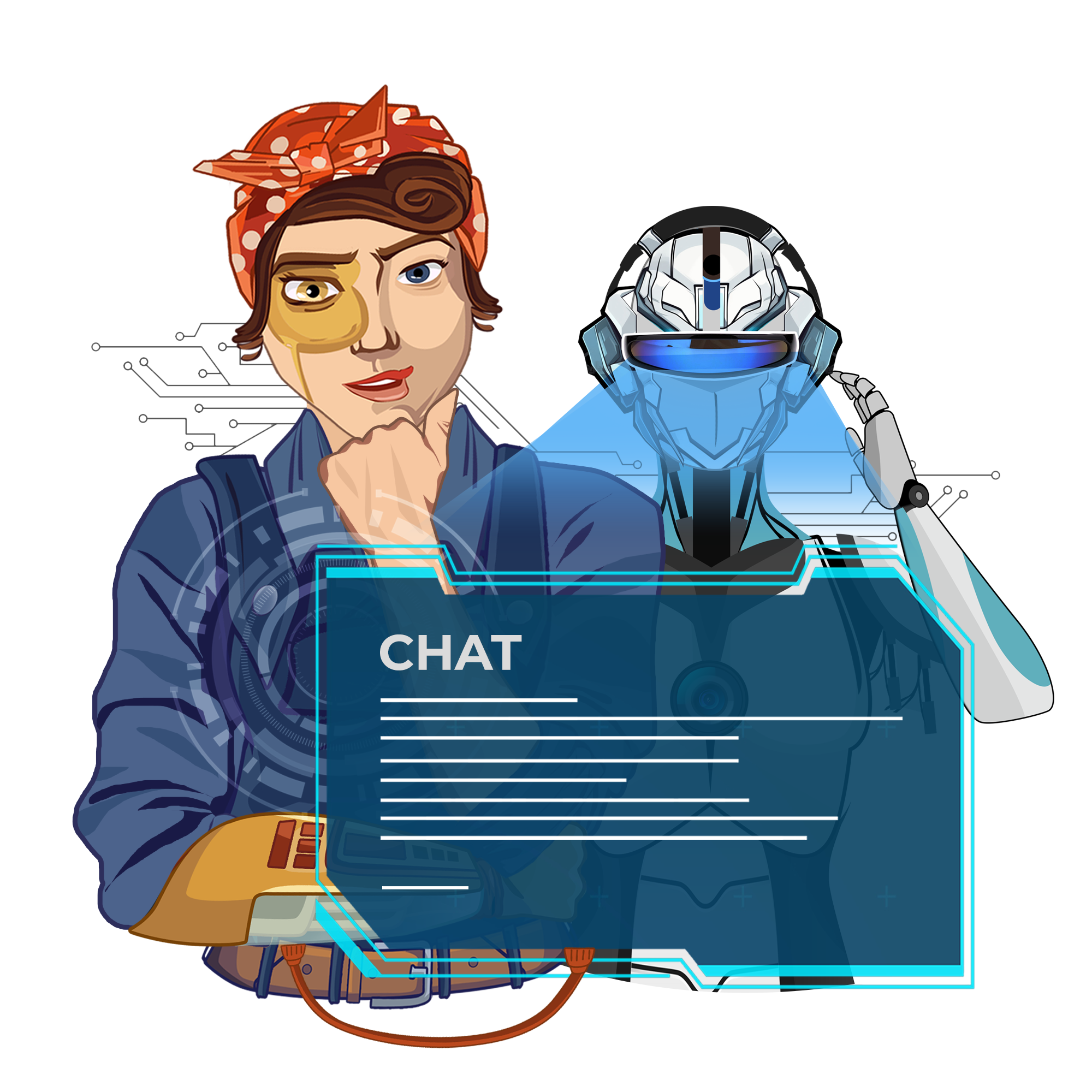 Linda.co: The Ultimate Marketing Software for Animation Studios
Optimize Your Animation Studio's Online Presence with Linda.co's Powerful Features
Listing Management: Superior Visibility for Your Animation Studios
Linda.co's Listing Management feature offers Rank Tracking, GBP Post Scheduling, Photo Scheduling, and Q&A Posting – crucial tools for enhancing an animation studio's online presence. By effectively keeping track of your rank and crafting tailored posts and related visuals, you enable your animation studio to attract visibility and audiences.
Reputation Management: Building Trust Through Transparency
Linda.co's Reputation management tools like Review SMS & Email Request Campaigns, Review Website Display Widget, and Review Reports, with support for over 80+ review platforms, help animation studios easily manage their reputation. They offer a seamless facility to request, collect, and display reviews, aligning with the trust-based nature of animation businesses.
AI Chatbot: Streamlining Customer Interactions
Linda.co's AI Chatbot is equipped with AI Lead Qualification, AI Appointment Scheduling, and AI Knowledge Base QA. These features aid animation studios in efficiently handling customer inquiries, scheduling client appointments, and proficiently managing leads - enabling the studio to provide prompt and comprehensive service to clients.
Lead Management: Tracking and Converting Prospects
The Lead Management function of Linda.co, featuring Call Tracking and Form Tracking, provides a platform for animation studios to effectively identify, track, and convert potential leads. This ensures that no possible opportunity for business is lost while keeping an insightful track of performance.
Business Directory Data Sync: Consistency Across Platforms
The Listing Management feature in Linda.co, with its Business Directory Data Sync, ensures that all information about your animation studio is up-to-date and consistent across all platforms. This ensures your studio can be easily found and reached by potential clients.
Omni Channel Inbox: Centralised Communication
Linda.co's Omni Channel Inbox consolidates all your communication channels into one. Regardless of how a client chooses to reach out, be it email, SMS, or through social media platforms, your animation studio will have a centralized location to manage all communications, ensuring no message goes unheard.
Testimonials
Hear from Happy Linda customers
Get Started With Linda
Enjoy Concierge Account Setup with every Linda account
Get started today