Top-Notch Marketing Software for HVAC Businesses
Unlock Your Business Potential with Advanced HVAC Marketing Software
Schedule Product Demo
Explore the full potential of our powerful marketing software, Linda, specifically designed for HVAC businesses. Don't miss out on a revolutionary way to accelerate your business. Schedule a demo today and experience firsthand the game-changing features Linda has to offer.
Schedule Demo
Sign Up For Linda
Ready to take your HVAC business to new heights? Sign up for Linda, our state-of-the-art marketing software, engineered exclusively for HVAC businesses. Experience seamless marketing operations and superior business growth, just a few clicks away. Sign up now and transform your HVAC marketing approach!
See Pricing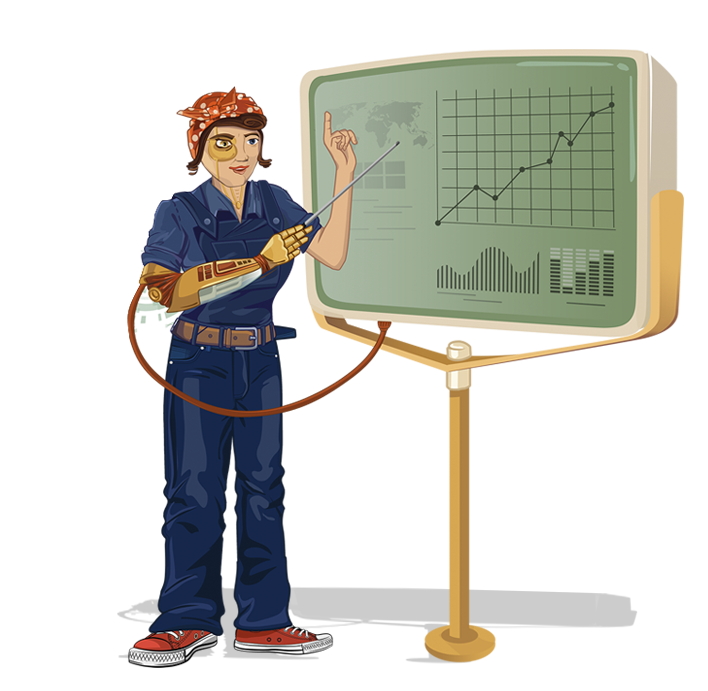 Understanding the Significance of Marketing Software for HVAC Businesses
In the competitive HVAC industry, it's crucial to leverage every tool at your disposal to stay ahead. One such tool is marketing software, a game-changer for HVAC businesses. Not only does it streamline and automate time-consuming marketing tasks, but it also provides valuable insights into customer behavior and industry trends. By implementing marketing software, HVAC companies can improve visibility, engage effectively with prospective clients, and enhance customer loyalty, thereby driving growth and profitability.
In summary, marketing software plays a pivotal role in HVAC business operations, turning marketing challenges into strategic advantages. By accurately analyzing market trends and customer behavior, it allows HVAC businesses to devise targeted marketing campaigns that resonate with their audience, resulting in higher conversion rates and customer retention. Therefore, to thrive in the intensely competitive HVAC industry, investing in a robust marketing software solution should be a priority.
Superior Location Management Tools for HVAC Industry with Linda.co's Marketing Software
Maximize your HVAC service's local online presence with Linda.co's cutting-edge Marketing Software. In a fiercely competitive industry like heating, ventilation, and air conditioning (HVAC), your business' location visibility is crucial. Linda.co provides a sophisticated Location Management suite, specifically designed to modify and strengthen your HVAC company's digital footprint across various online platforms.
Harness the power of Linda.co's Rank Tracking Heatmap, a feature that allows you to monitor your HVAC service ranking in local results. Keep one step ahead with features such as GBP Post Scheduling and GBP Photo Scheduling- these refine your Google My Business profile, providing regularly updated content and enhancing your company's online image. Q&A Posting features provide you the opportunity to engage with potential customers, demonstrating expertise and reliability in the HVAC community.
Linda.co's Attribute Change Monitoring tool ensures your HVAC business listing remains accurate, reflecting all updates immediately. Competitor Auditing features provide a detailed understanding of your local HVAC market, empowering you to adapt and deliver services that outmatch your local competition. Our straightforward Monthly Reports summarise your HVAC Business's digital progression, allowing you to monitor growth, track achievements and identify areas for improvement.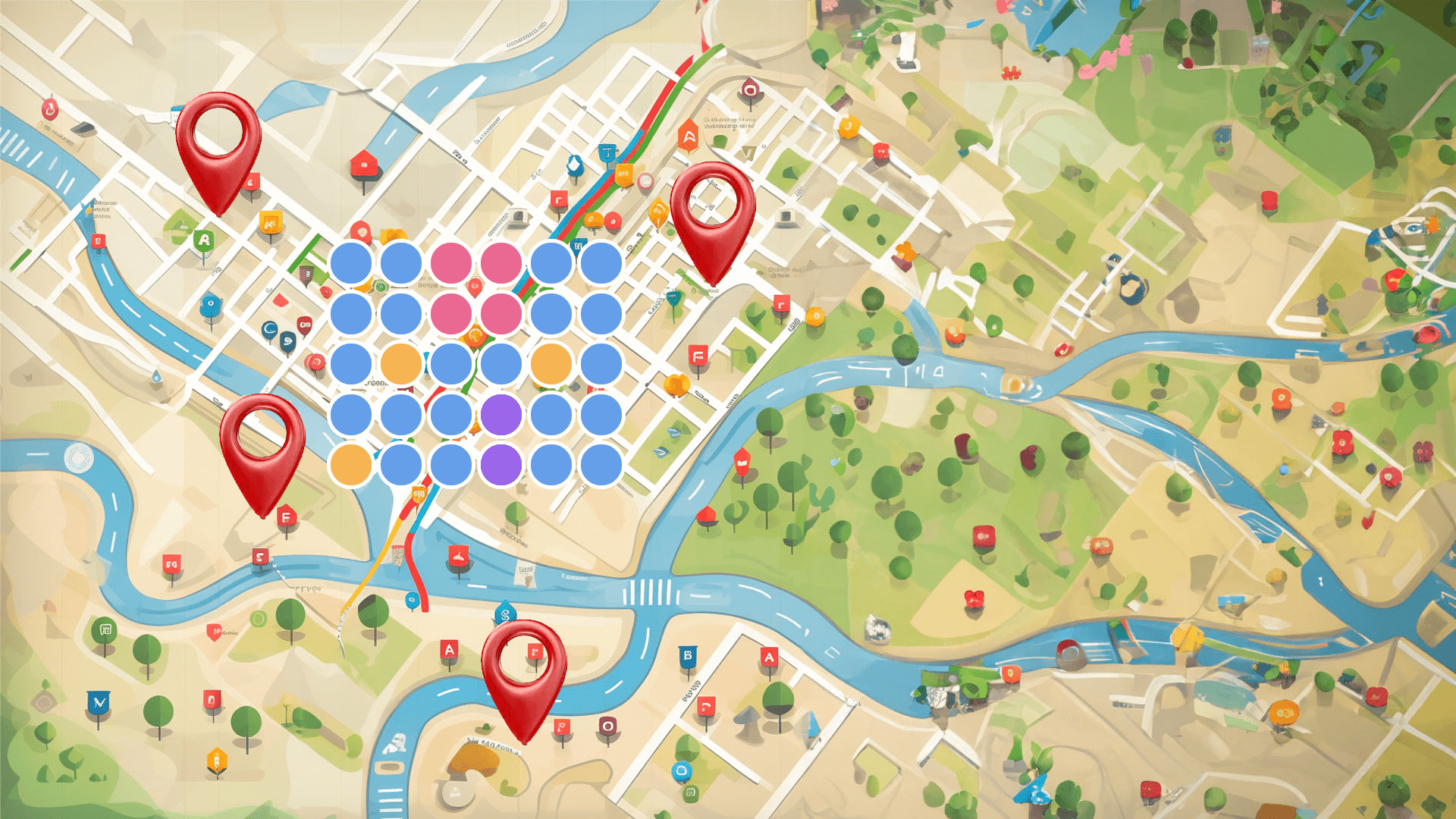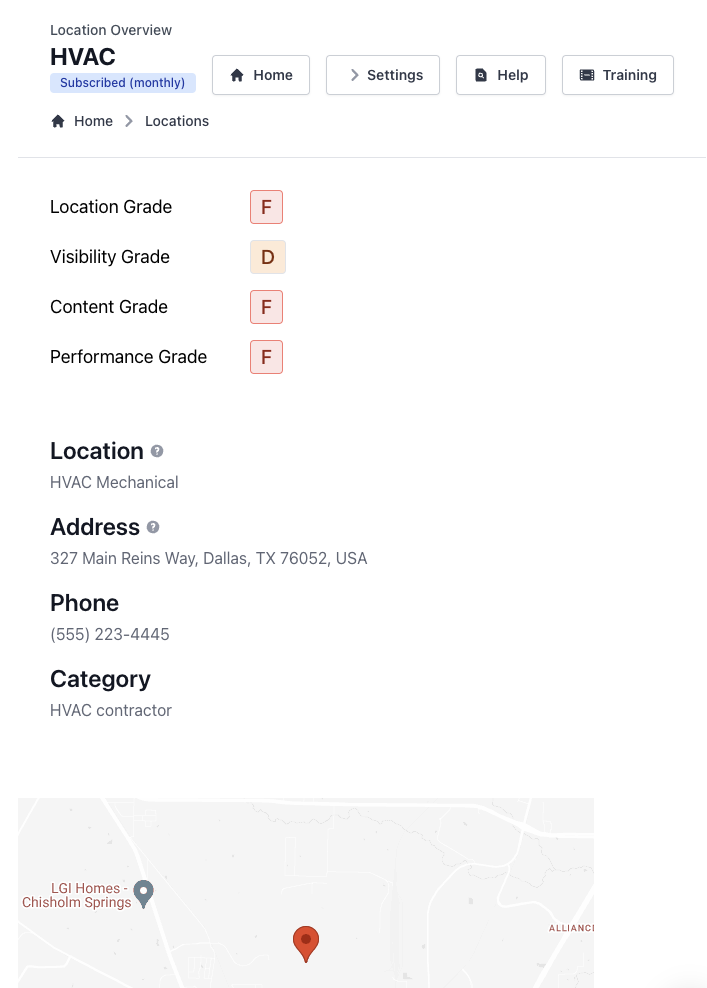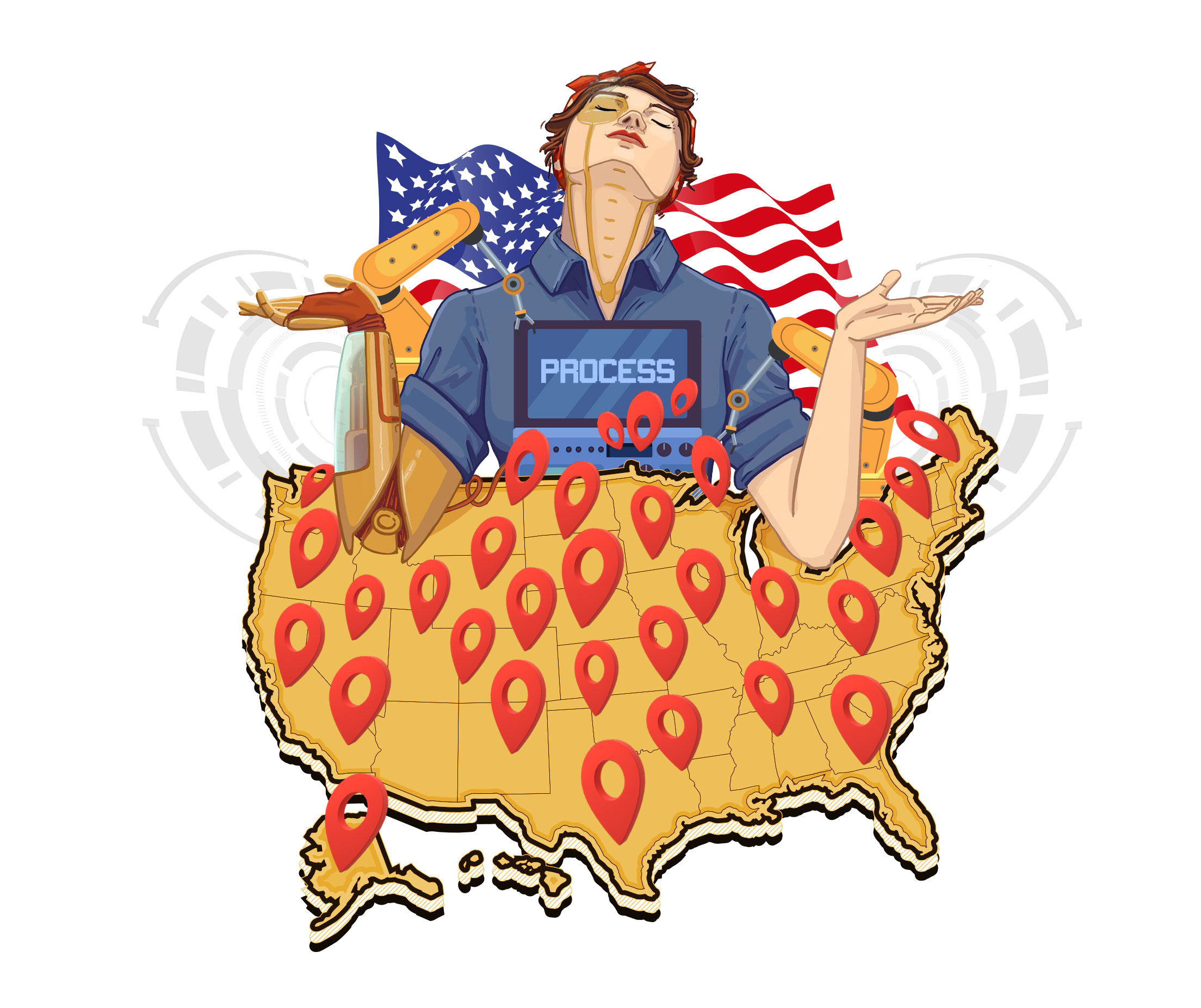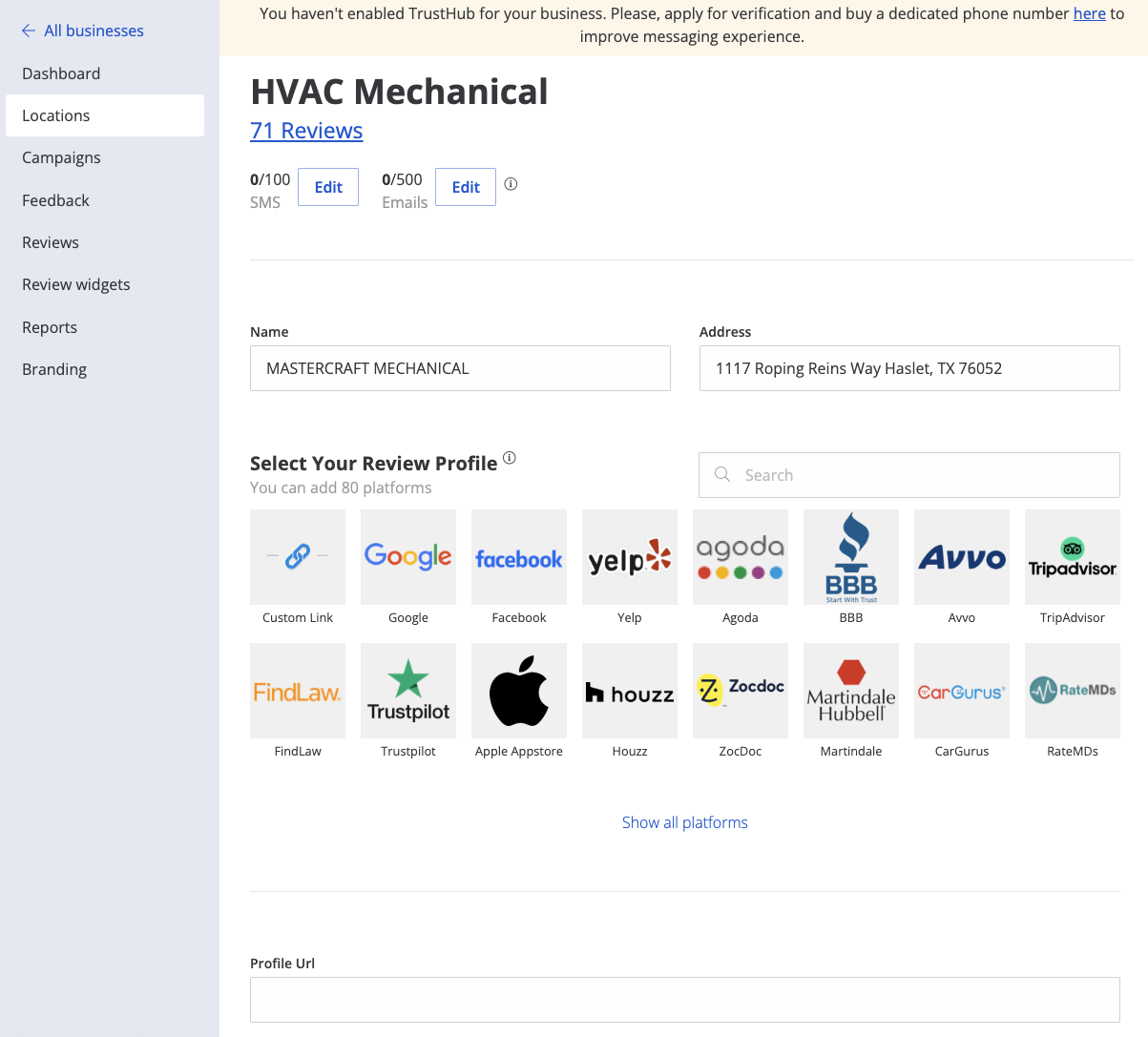 Enhance Your HVAC Business Reputation Management with Linda.co Marketing Software
At Linda.co, we offer sophisticated Reputation Management Software, designed especially for your Heating, Ventilation, and Air Conditioning (HVAC) business. Our tools help you build a remarkable digital reputation and answer to reviews quickly and efficiently, elevating your HVAC services in the competitive market. Harness the power of automated SMS & Email Review Auto Responder Campaigns to ensure your clients always receive a prompt response, strengthening your relationships and reinforcing your professionalism.
The Review Website Embed Widget feature provided by Linda.co effortlessly integrates onto your HVAC's website, allowing customers to leave and read reviews directly on-site. This greatly improves the transparency and trustworthiness of your business. Our Zapier integration connects Linda.co with over 2000 other platforms, allowing for a seamless and secure data transfer. Whether it's managing review responses or handling customer scheduling, consider it effortlessly taken care of.
With Linda.co's 80+ platform support, navigating through varying review platforms becomes a breeze, consolidating reviews into a single portal. The software also generates Automated Review Reports providing comprehensive analytics and insights into your customer ratings and feedback. Specially tailored for HVAC businesses, Linda.co's Marketing Software empowers you to proactively manage your digital reputation while delivering exceptional customer service.
Revolutionize Your HVAC Marketing Strategy with Lindabot - The AI Chatbot Powerhouse
In an industry as dynamic as HVAC, staying ahead of the curve is paramount. That's where Linda.co comes in, offering innovative AI chatbot solutions tailored specifically for HVAC businesses. Our premier software suite, Lindabot, harnesses the power of Artificial Intelligence to revolutionize your marketing and customer service initiatives.
Open the doors to enhanced customer interaction and lead qualification with Lindabot's Conversational Lead Qualification feature. This intelligent tool conducts real-time conversations with potential leads, identifying and qualifying them based on your pre-set standards. With AI Appointment Scheduling, Lindabot ensures streamlined scheduling and reduces the chances of missed service opportunities. It's like having a 24/7 customer service rep, generating leads and scheduling appointments around the clock.
Lindabot specializes in an AI Human Handoff of Conversation Control, transitioning from bot to human interaction seamlessly when necessary. Rest easy knowing your clientele are looked after, even when the conversation needs a personal touch. Training Bot on Your Own Content means your Lindabot becomes a brand representative, adapting to your business's unique offerings and language. And with AI Conference Call Generation, Lindabot can coordinate multi-person calls, eliminating the hassle of manual scheduling. All of these are backed by a Real Time Chat Dashboard, tracking and monitoring conversations to ensure everything runs smoothly. With Linda.co, take your HVAC marketing efforts to new heights.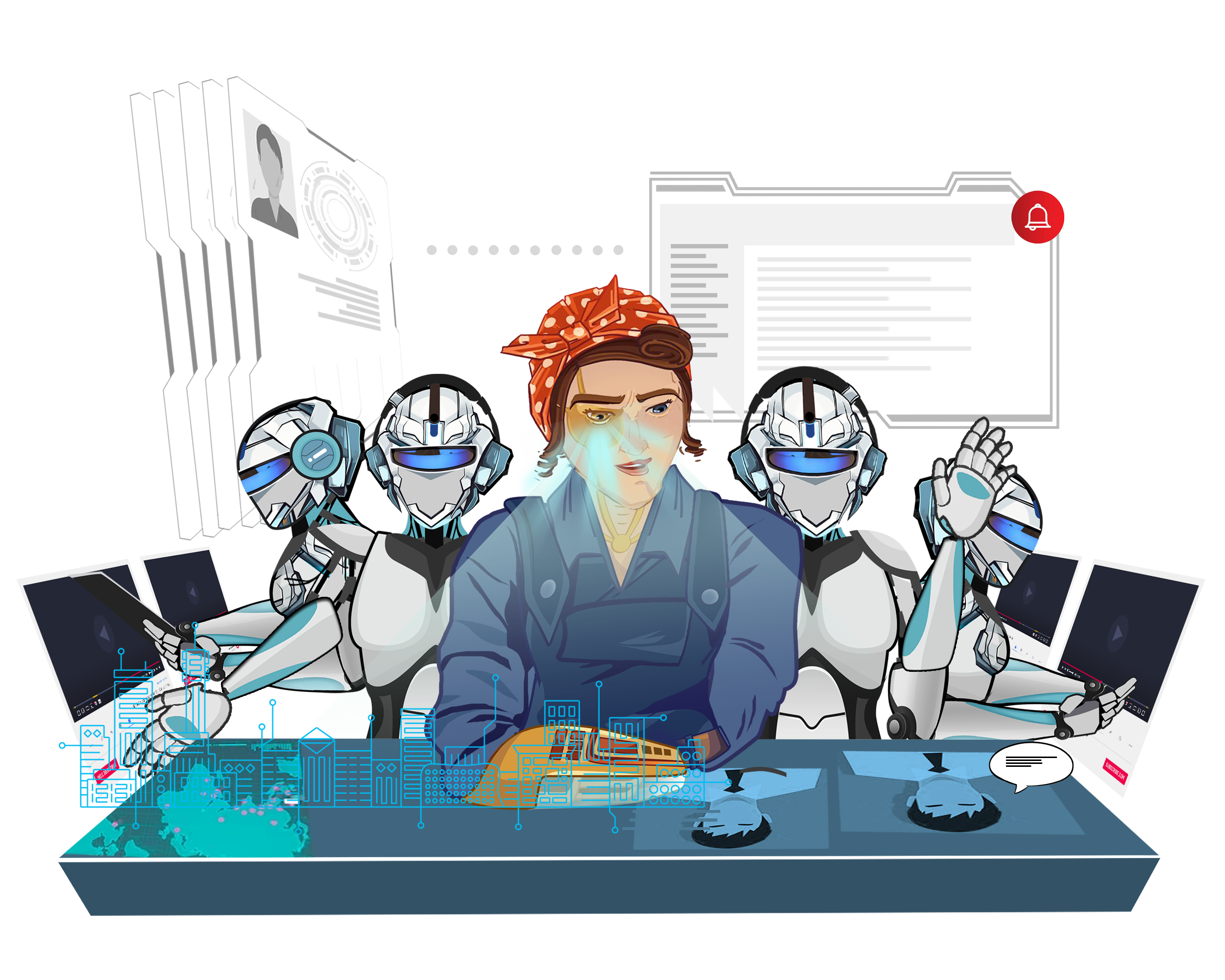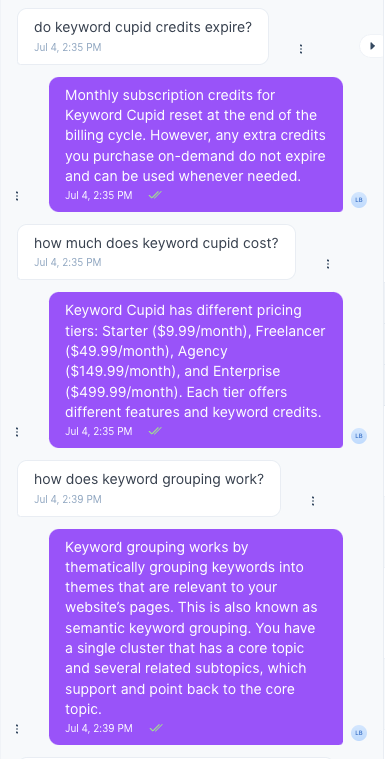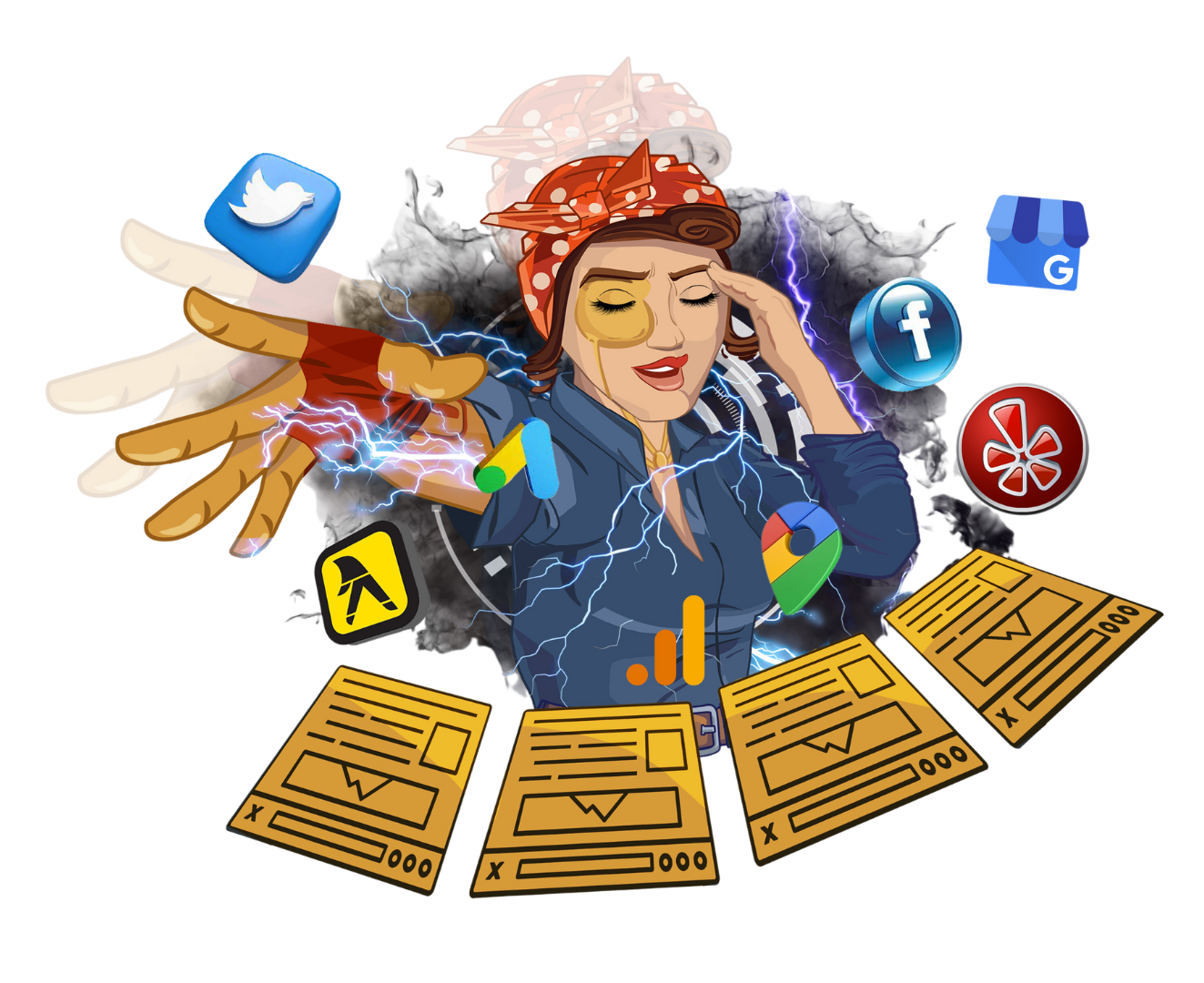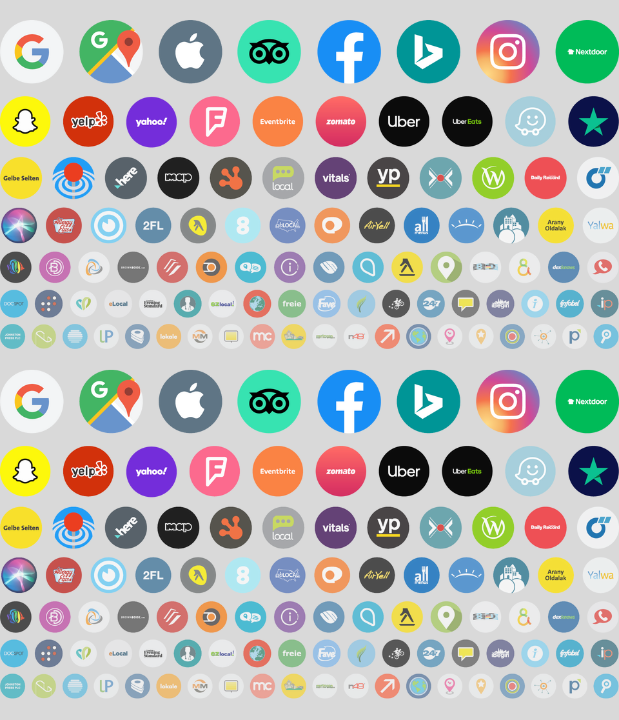 Upgrade Your HVAC Business With Powerful Listing Management Using Linda.co
Harness the power of Linda.co, a cutting-edge Marketing Software optimally tailored for HVAC businesses. In today's fast-paced digital world, keeping your business information consistent across the web can be a daunting task. Our tool aids your HVAC company by maintaining up-to-date profiles on more than 80 online directories boosting your online presence and optimizing SEO.
Imagine having an automated system that efficiently monitors changes on 80 business listings without any hassle. Linda.co provides that and more! We simplify your listing management procedures by offering continual tracking of all your business listings. This feature notably enhances your HVAC company's visibility, encouraging a seamless customer journey by providing current and consistent company information.
Our Marketing Software doesn't just manage existing listings - we also create missing ones and update them regularly, ensuring every potential customer can easily find you. This feature is particularly advantageous to HVAC businesses, facilitating a boost in local search ranking and thus, a greater probability of lead conversion. With Linda.co, your HVAC business will always stay on top of the game, all through an effective listing management strategy.
Supercharge Your HVAC Company with Efficient Lead Management Using Linda.co Marketing Software
Embrace the future of HVAC marketing with Linda.co, a comprehensive local SEO marketing software suite, designed to streamline your energy-management needs. Accelerate your success in the heating, ventilation, and air conditioning (HVAC) industry with our specialized lead management tools. Witness how our high-tech features like Call Tracking with Round Robin and Multi Ring Support, Form Tracking with real time notifications, and Native Mobile App integration can revolutionize your lead management processes.
Our innovative Call Tracking feature offers a robust Round Robin and Multi Ring support, ensuring that no HVAC lead goes unanswered. With this cutting-edge method, incoming calls are evenly distributed amongst your team, thereby decreasing call wait times and improving customer service. Furthermore, our Multi Ring support guarantees that all calls are attended without fail, significantly escalating your chance of business conversion.
Linda.co's Form Tracking tool provides real-time notifications of all form submissions, helping your HVAC company to react promptly to prospect inquiries. With our Native Mobile App integration, you can view leads live on your mobile device, enhancing accessibility and ensuring you stay invested in your lead management even on-the-go. Experience the transformative power of Linda.co's marketing software for HVACs, as we help you nurture leads more effectively, boost conversions, and thus, magnify your business growth.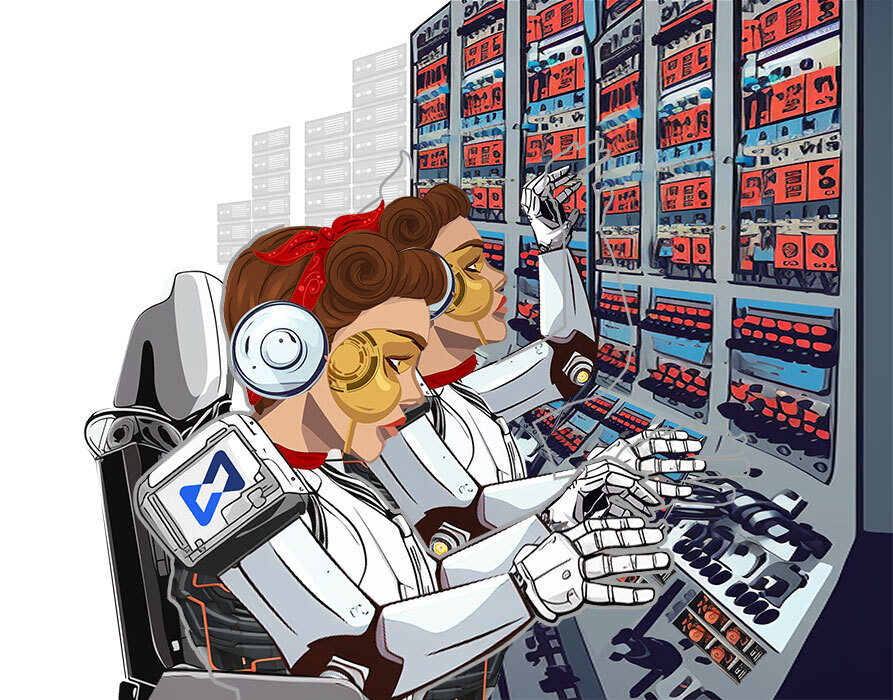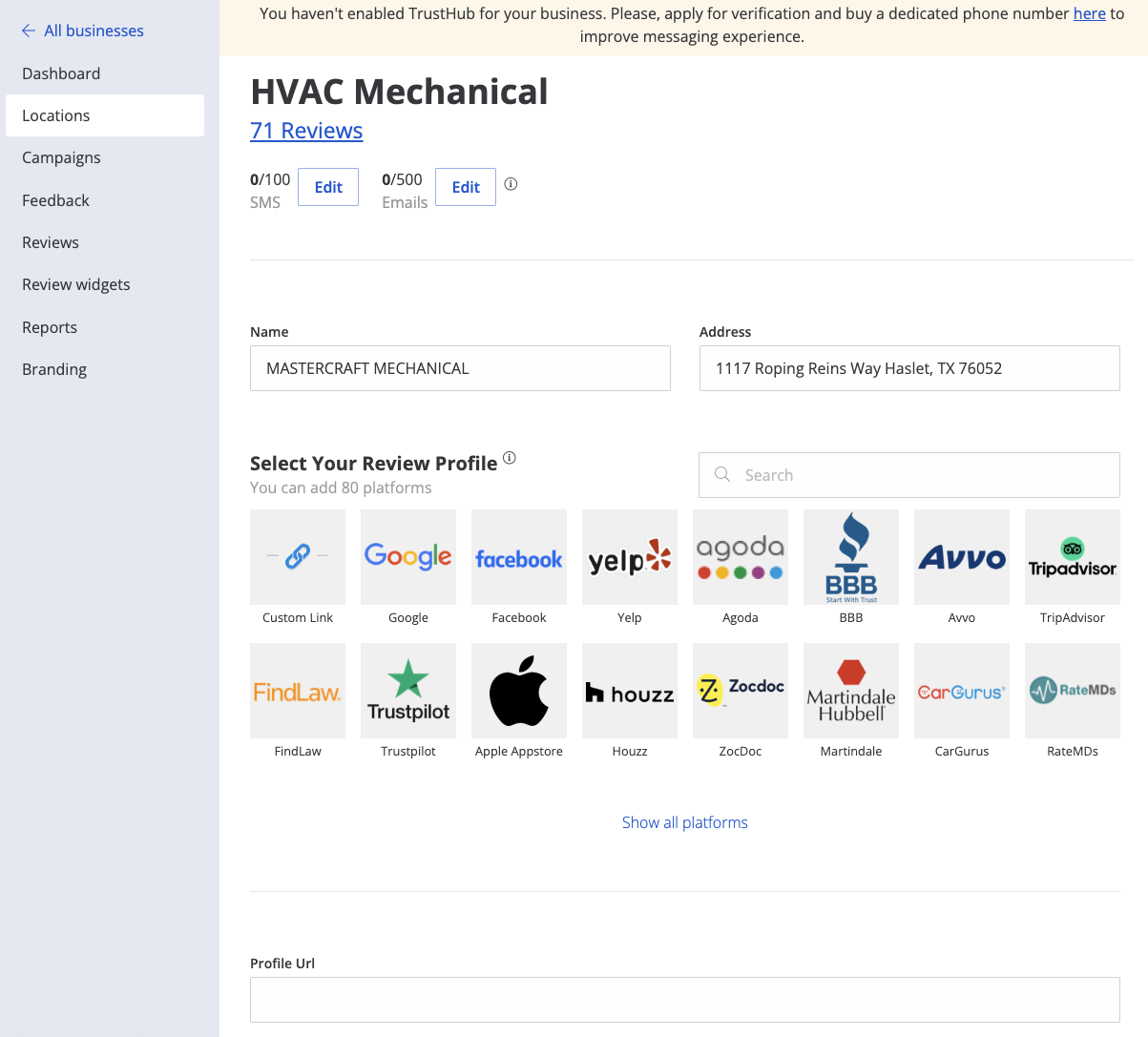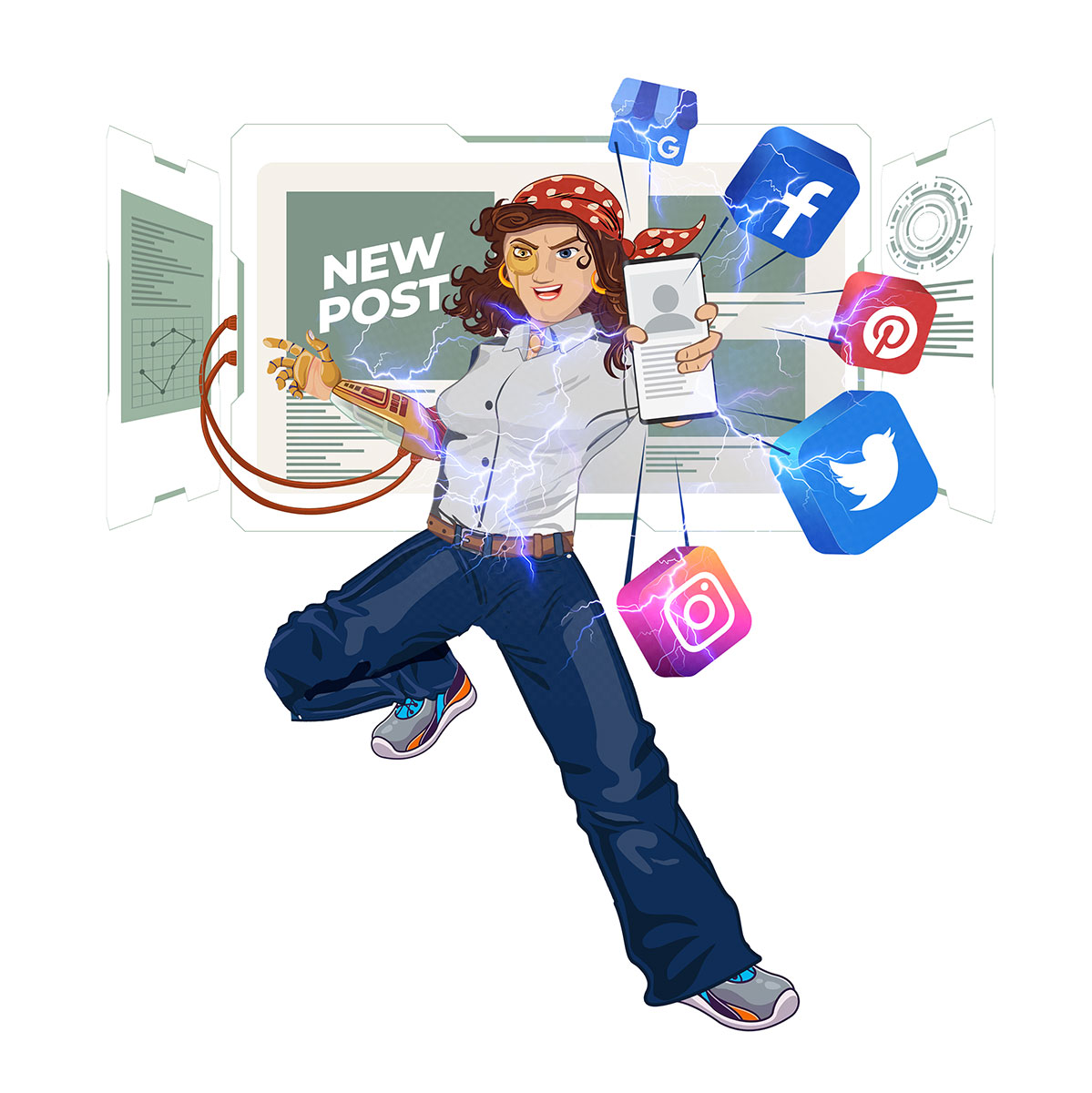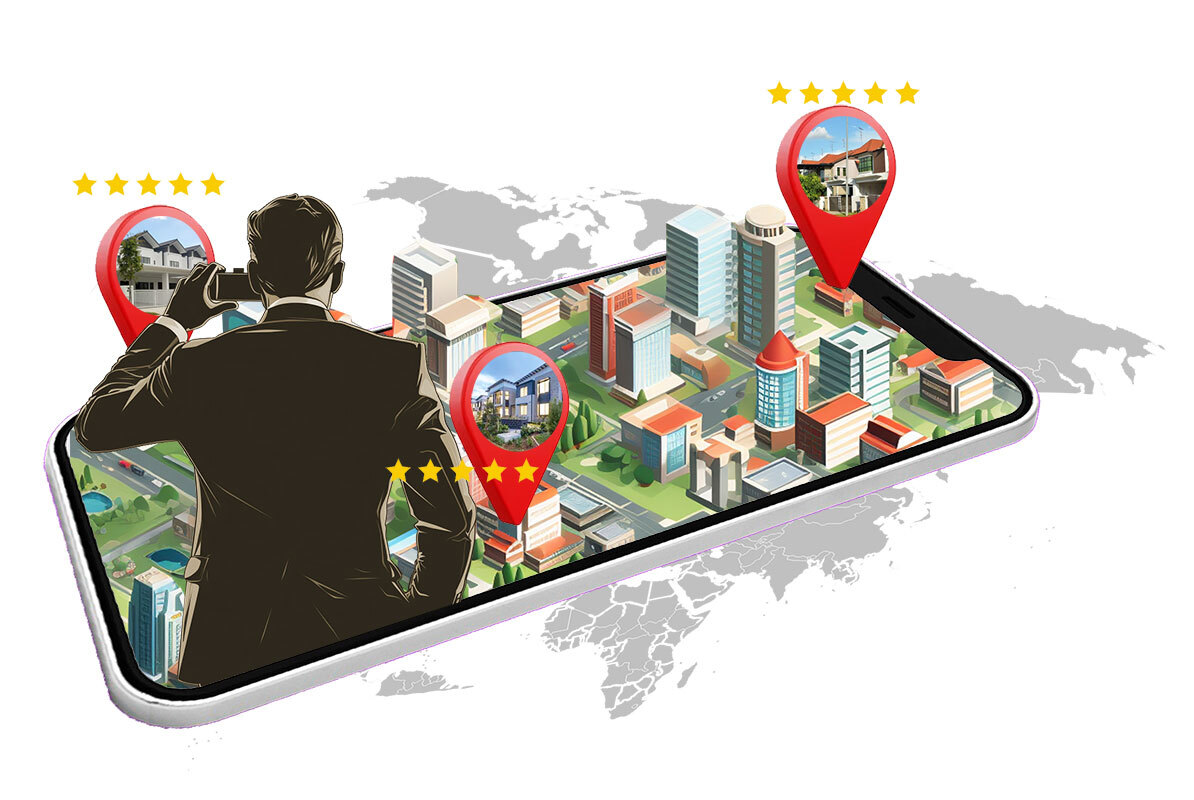 Harness the Power of On-The-Job Photos with Linda.co's HVAC Marketing Software
Engage customers like never before with Linda.co's innovative HVAC Marketing Software. Its distinctive Job Photos Feature empowers you to quickly capture and publish 'on the job' moments. With the convenience of our mobile app, you can capture the essence of your work and syndicate these moments across multiple channels - your social media profiles, Google listings, and your company's website.
In the HVAC industry, showcasing your work is vital. Linda.co brings you a simple yet effective tool, the Job Photos Feature to keep your content fresh and appealing. By regularly publishing various on-the-job photos, you create a dynamic online presence. This not only establishes your credibility but also your proficiency in delivering quality HVAC services.
Linda.co's HVAC Marketing Software takes care of your digital presence, aligning it perfectly with your business model. The Job Photos Feature improves your visibility across the internet and helps you stand out in the crowded HVAC industry. By leveraging this, you can convert your 'on the job' moments into a powerful marketing tool, driving engagement and ultimately, business growth.
Revolutionize Your HVAC Marketing with our Omni-Channel Inbox Feature
Welcome to Linda.co, your ultimate destination for state-of-the-art HVAC Marketing Software. Our innovative Omnichannel Inbox feature offers comprehensive support across various platforms. With the power of our live website widget, SMS, email, Facebook Messenger, and Whatsapp at your disposal, we ensure your HVAC business is always connected with your customers.
With our software, you can accommodate unlimited team members. This means your entire crew can effectively manage incoming queries and requests regardless of their volume. Our Omnichannel platform streamlines communication and ensures a unified response, keeping your HVAC business efficient and responsive.
Linda.co's HVAC marketing software is not only customizable but versatile as well. The custom styling and settings of our inbox perfectly match with your branding. Easily accessible through both web-based formats and native mobile applications, our platform is designed for flexibility. With Linda.co as your marketing toolkit, taking your HVAC business to a new level has never been easier.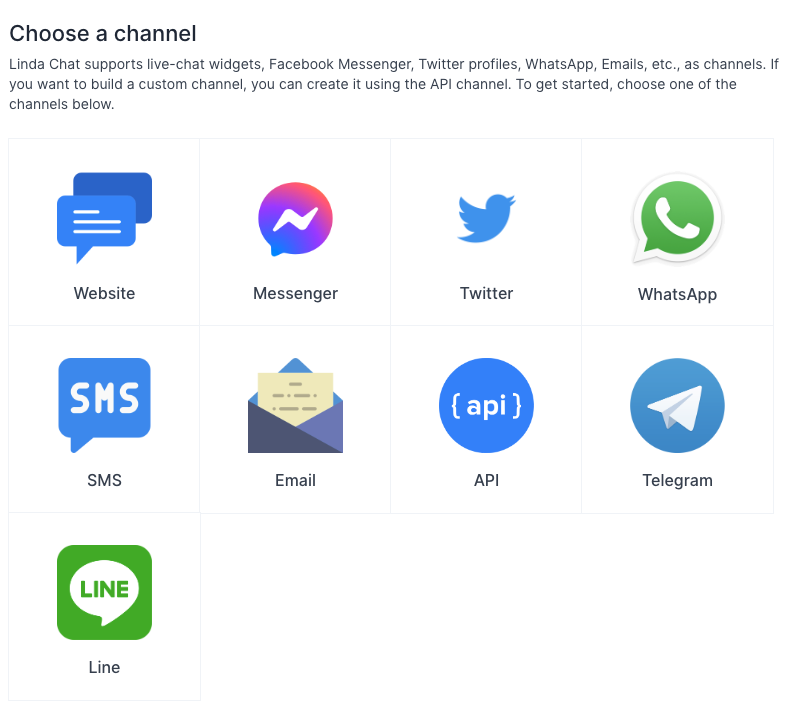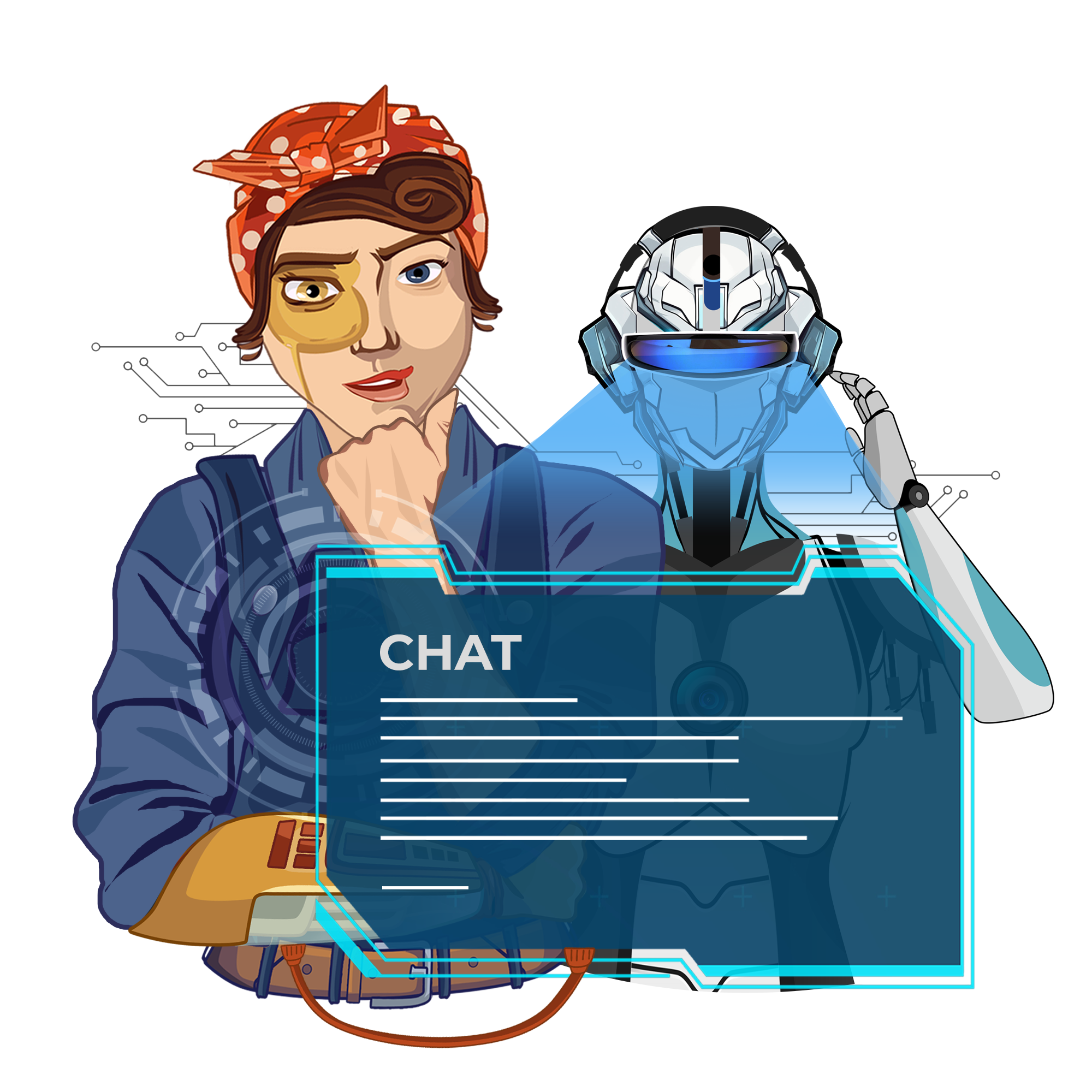 Supercharge Your HVAC Marketing with Linda.co: The Ultimate Local SEO Marketing Software
Linda.co: Helping HVAC Companies Boost Online Reputations and Drive Growth
Rank Tracking and GBP Post Scheduling
Use Linda.co's Rank Tracking to keep tabs on your HVAC company's search performance. Schedule Google Business Profile posts and photos for maximum visibility - a crucial feature for competitive HVAC markets.
Reputation Management Tools
Mobilize happy HVAC customers with Review SMS & Email Request Campaigns. Show off your stellar ratings with our Review Website Display Widget. Leveraging the power of 80+ review platforms, ensure comprehensive management of your company's online reputation.
AI Chatbot Capabilities
Never miss lead opportunities with our AI Lead Qualification tool. Schedule appointments seamlessly with AI Appointment Scheduling and offer immediate responses to common inquiries with the AI Knowledge Base QA feature - cut down wait times, increase customer satisfaction, and drive more business to your HVAC services.
Superior Lead Management
Track and manage your leads effectively with Call Tracking and Form Tracking features on Linda.co. Know exactly which HVAC campaign leads are coming from and adjust your strategies accordingly for optimal return on investment.
Comprehensive Listing Management
Maintain uniformity across all business directories with Linda.co's Business Directory Data Sync feature. Promote accurate information about your HVAC company, improve search visibility, and increase customer trust.
Omni Channel Inbox
Manage all your communications from a single place with Linda.co's Omni Channel Inbox feature. Handle every customer query, review, and message across different platforms, ensuring quick, effective, and personalized service for your HVAC business.
Testimonials
Hear from Happy Linda customers
Get Started With Linda
Enjoy Concierge Account Setup with every Linda account
Get started today