Revolutionize Your Art Supply Store with Our Innovative Marketing Software
Push Your Business to the Next Level Using Linda - Top Marketing Software for Art Supply Stores
Schedule Product Demo
Ready to revolutionize the way you operate your art supply store? Why wait? Schedule a demo today and see for yourself how Linda, our innovative marketing software, can boost your sales and build a stronger customer base.
Schedule Demo
Sign Up For Linda
Are you eager to grow your art supply business fast? Then your best move starts now! Sign up for Linda, our unique marketing software specifically designed for art supply stores. Don't miss out, seize the opportunity today!
See Pricing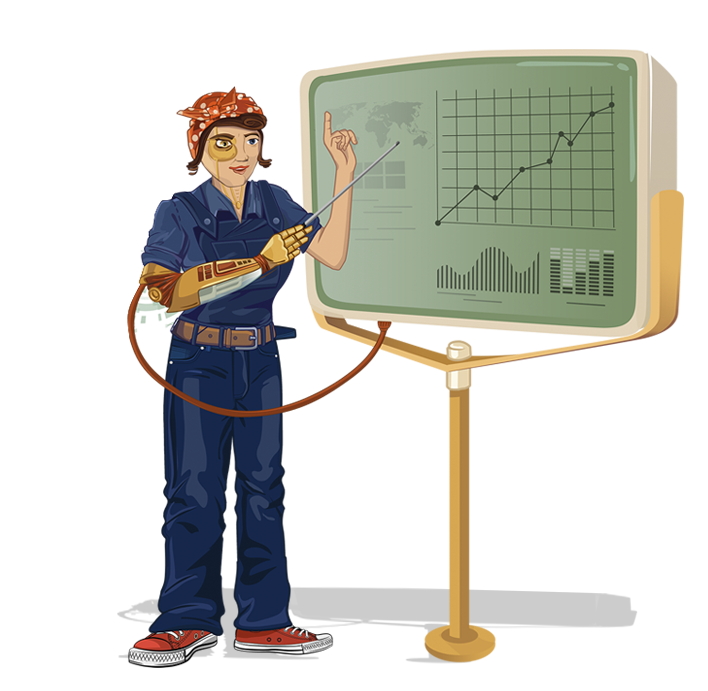 Why Leveraging Marketing Software is Crucial for Art Supply Stores
Marketing software has become an indispensable tool in today's fast-paced business environment. For an Art Supply Store, utilizing the capabilities of marketing software can improve efficiency, reach out to more potential customers, and ultimately boost sales. Whether it's analyzing consumer behaviors, managing customer relationships, or enhancing your online presence, marketing software provides an phenomenal array of benefits that a traditional approach simply can't match. This section explains the reasons why investing in marketing software is a wise move for your Art Supply Store business.
In conclusion, the benefits of incorporating marketing software into an Art Supply store's business model cannot be overstated. From streamlining operations and customer engagement to precision-targeted marketing campaigns and real-time analytics, marketing software is a vital resource that positions your store for success in today's digital marketplace. Maximize your business potential by integrating marketing software today, and watch your Art Supply Store achieve new levels of growth and profitability.
Location Management Software for Art Supply Stores: Boost Your Rank with Linda.co
In the world of art supply stores, reaching your audience in the right places at the right time is crucial. Linda.co's location management software makes it easier for you to do just that. Our marketing software suite is designed specifically for art supply stores, providing the tools you need such as Rank Tracking, Google Business Profile (GBP) Post Scheduling, GBP Photo Scheduling, Q&A Posting, Attribute Change Monitoring, Competitor Auditing and thorough Monthly Reports.
Our detailed Heatmap feature assists in rank tracking, allowing you to visually identify which locations bring the most traffic and adjust your marketing efforts accordingly. Consistent content flow is also essential to maintain your customers' interest, and Linda.co aids via the Google Business Profile Post Scheduling and GBP Photo Scheduling. Schedule interactive posts/photos ahead of time to save employee hours while enhancing your online presence.
Furthermore, staying attuned to your customers' most pressing queries is a breeze with our Q&A Posting feature. Proactive monitoring of changes to your locations' attributes can alert you to any modifications that may impact your SEO performance. Our competitor auditing feature provides an edge by gaining insights into your rivals' strategy. Lastly, Linda.co's comprehensive monthly reports deliver actionable insights to constantly refine your search engine optimization strategies. Linda.co is committed to helping art supply stores like yours thrive in the digital landscape.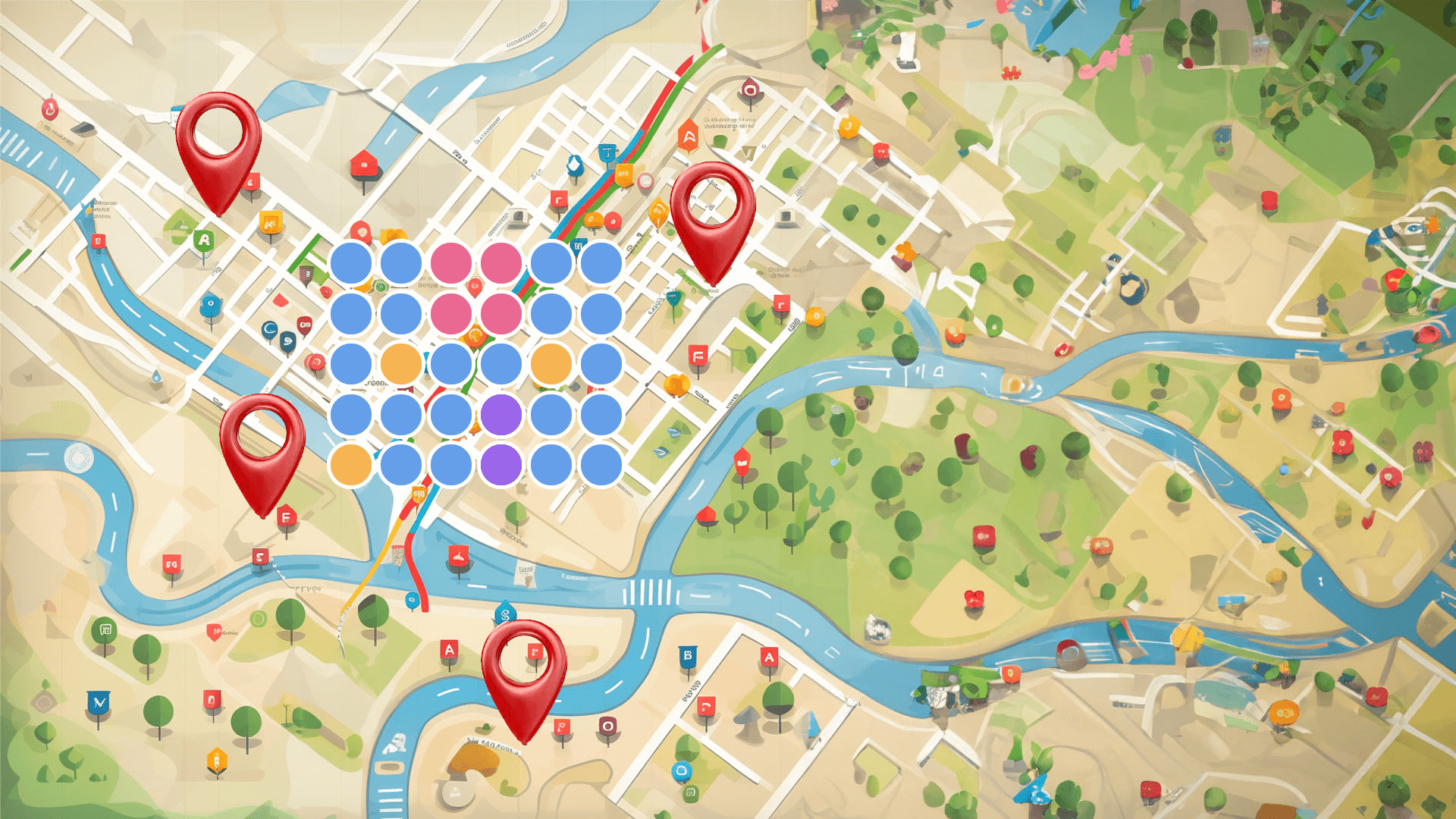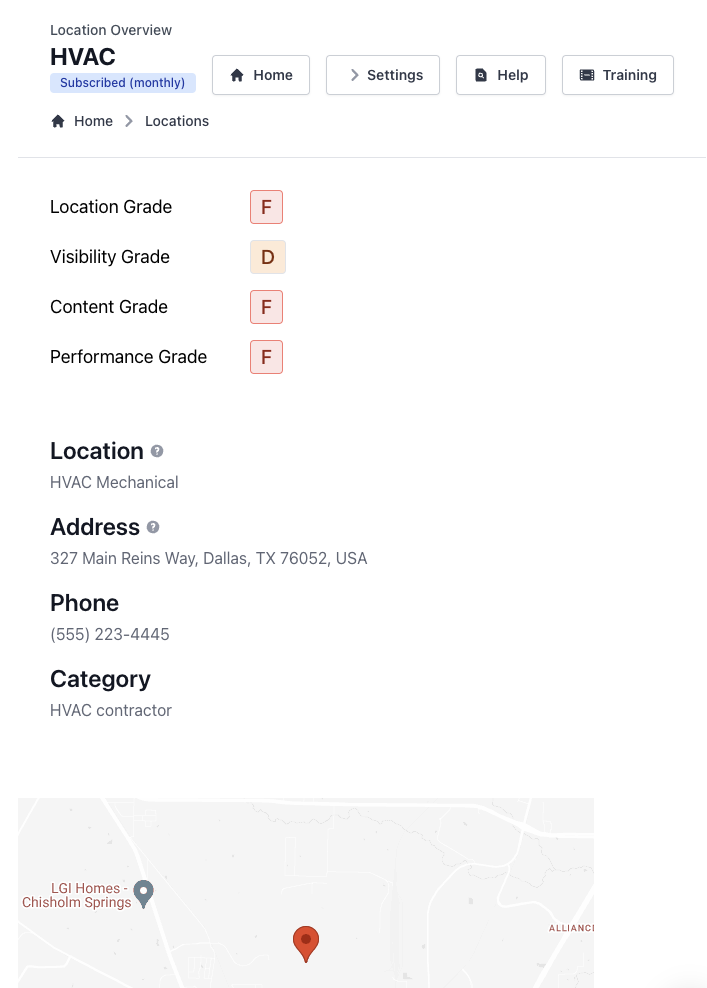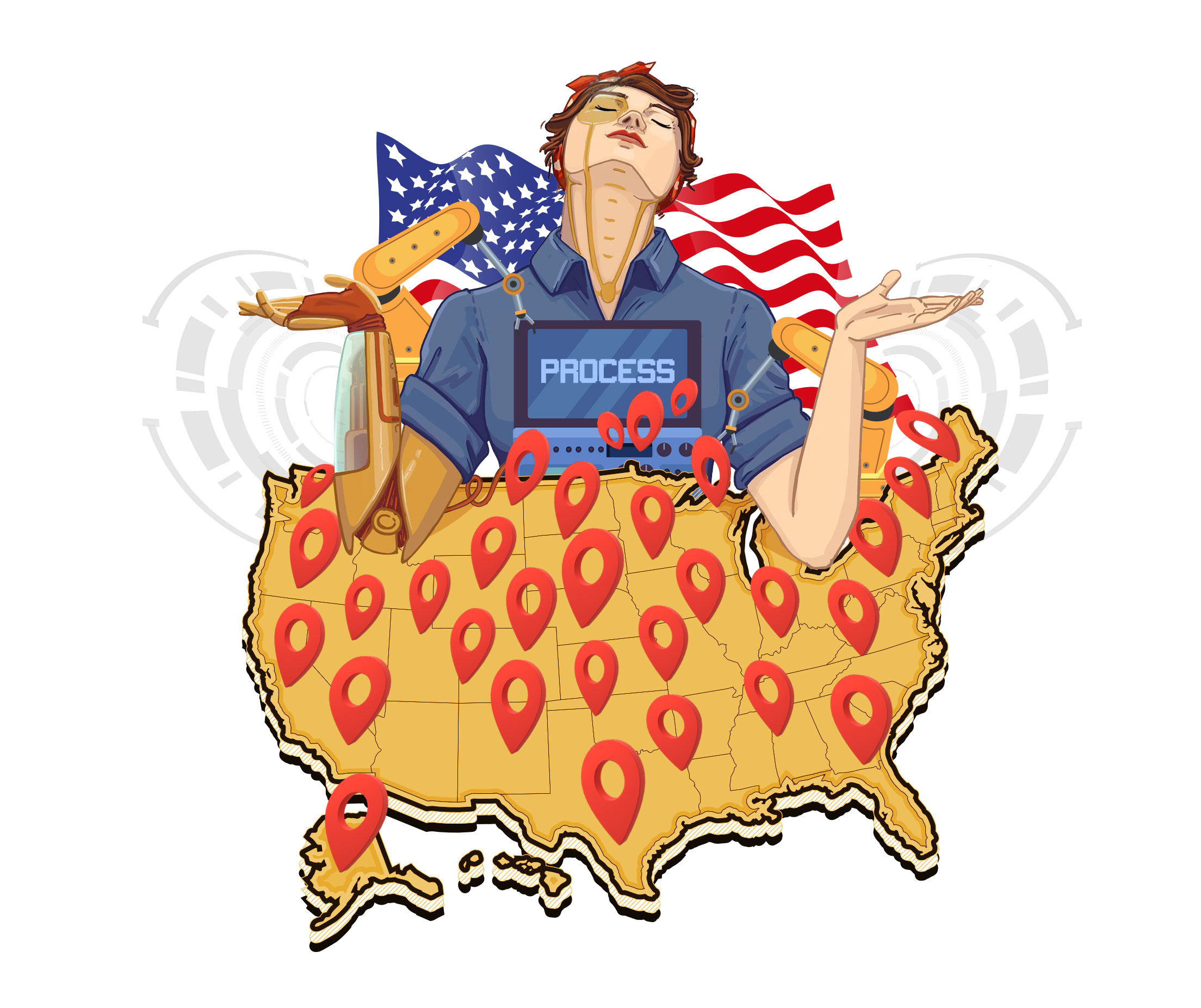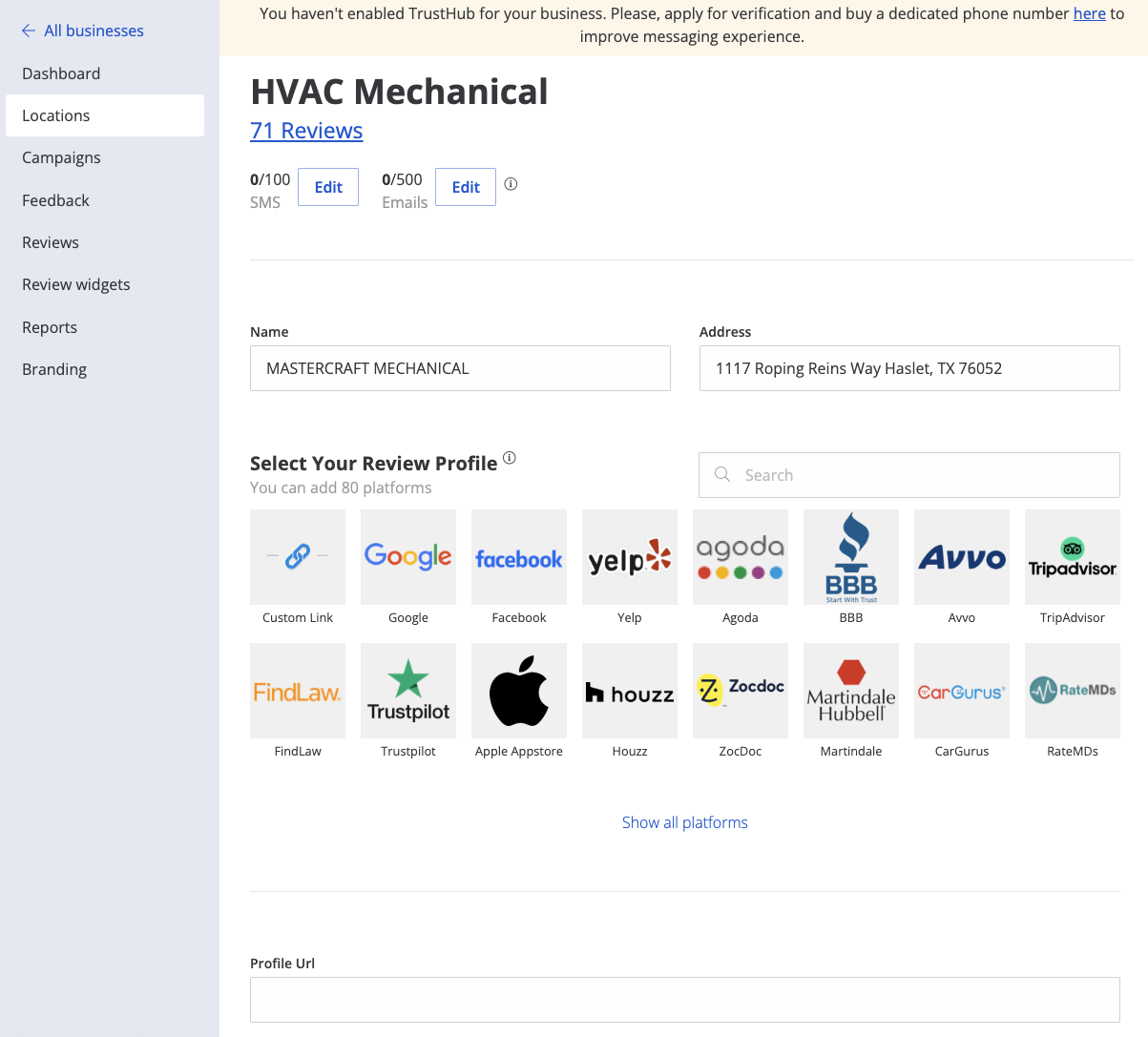 Reputation Management for Art Supply Stores: Revolutionize Your Review Responses & Online Presence
In today's digital world, online reputation is paramount, especially for niche industries like art supply stores. With Linda.co's innovative reputation management strategies for art supply stores, you get a robust suite of tools designed to elevate your brand's online image. Our platform supports over 80 platforms, delivering a comprehensive solution for managing your online footprint.
With our SMS & Email Review Auto Responder Campaigns feature, negative reviews become opportunities to perfect your service. Real-time notifications of reviews allow you to rapidly respond and sort any issues raised, transforming potential reputational threats into testimonies of your proactive customer service. Moreover, our Review Website Embed Widgets tool makes showcasing your customer satisfaction simpler than ever. You can highlight positive reviews directly on your website, enhancing user trust and boosting SEO.
Linda.co's marketing software offers seamless Zapier Integration, affording automation that saves your time and resources. You can focus more on providing excellent art supplies while we effortlessly manage your reputation online. Meanwhile, our Automated Review Reports keep you updated about your brand's online standing, providing insightful information to help steer your business in the right direction. With Linda.co, your art supply store gets not just an online reputation manager, but a strategic partner in achieving lasting brand success.
Revolutionize Your Art Supply Store with LindaBot - The AI Marketing Software
In the world of art supplies, standing out is vital. Introducing LindaBot, the AI chatbot embedded within our local marketing software at Linda.co. Designed to give art supply stores like yours an edge, LindaBot uses smart features, such as Converting Chats into Quality Leads, AI-powered Appointment Scheduling, and Smooth Transitioning from AI to Human Conversation to take your business to new heights.
Imagine your customers scheduling appointments with your staff, seamlessly facilitated by LindaBot's AI appointment scheduling feature. They could browse your store's collection, secure appointment slots, or request a virtual consultation, all through simple chat interfaces. The AI Human Handoff of Conversation Control means they'll never feel ignored or misunderstood. LindaBot is equipped to detect when a human touch is preferred, and it effortlessly transitions the control of the conversation to store personnel.
Moreover, LindaBot's ability to generate conference calls opens an avenue to virtual group sessions or workshops where artists can learn more about your products. And dread not the bot training process! With the option to Train the Bot on Your Content, you can ensure LindaBot learns and adapts to present your brand's voice authentically. Plus, with our Real-Time Chat Dashboard, your team can monitor ongoing conversations, intervene if necessary and always keeps a pulse on your customer interactions. For an art supply store, LindaBot not only brings efficiency but also a personal touch that streamlines your marketing process while keeping your customers engaged.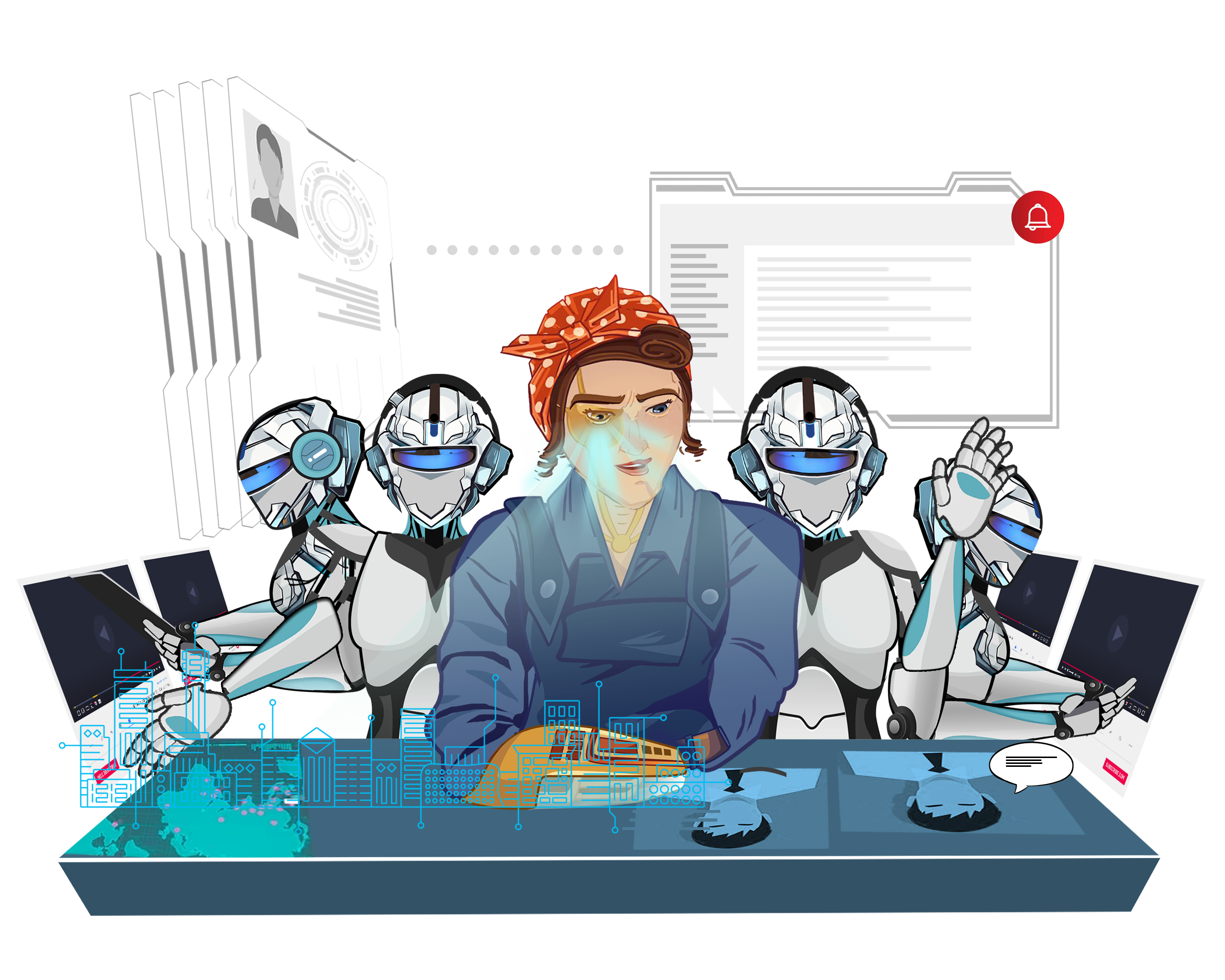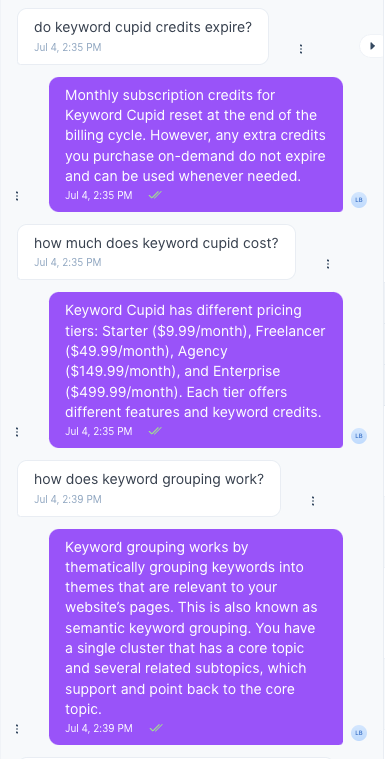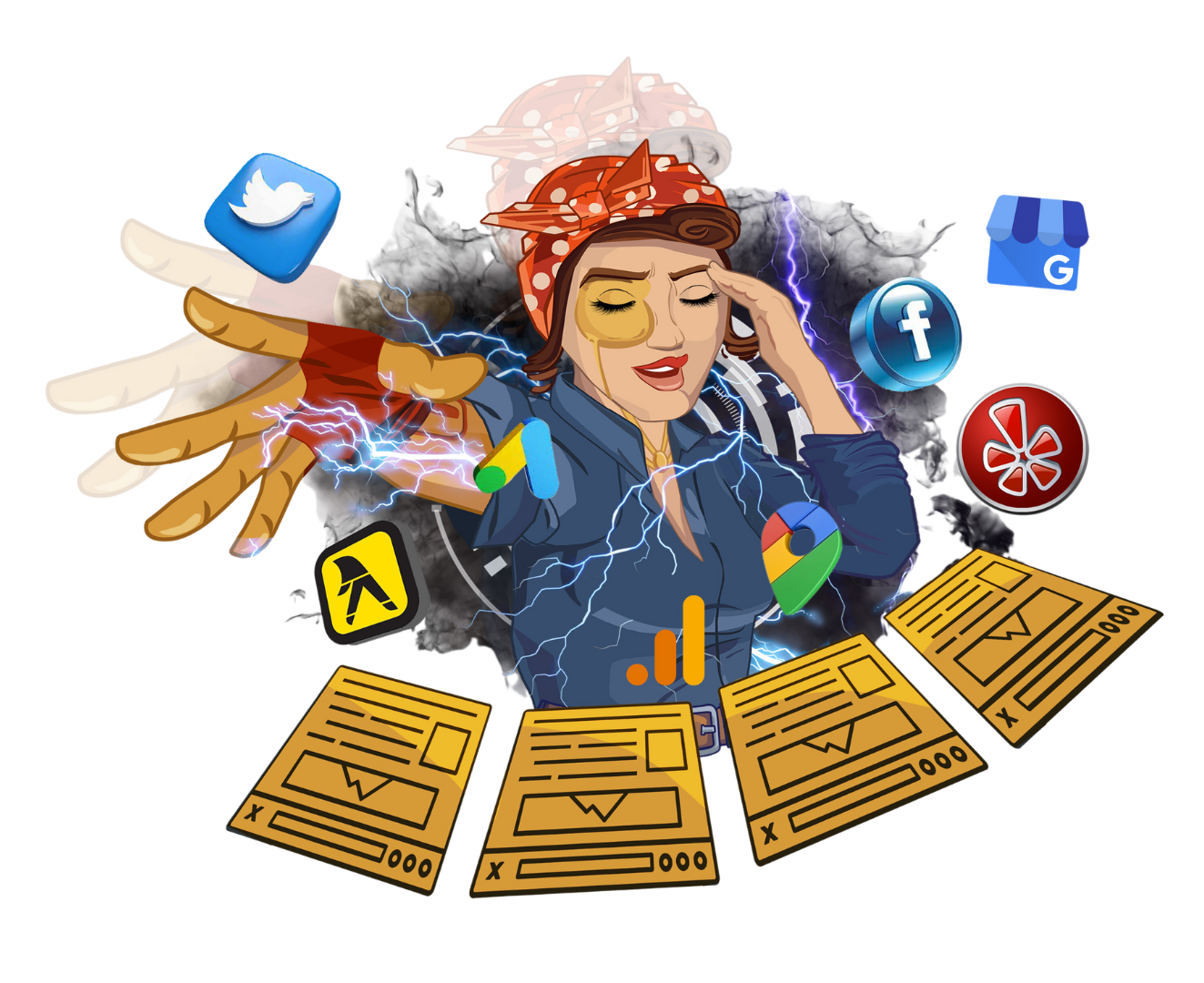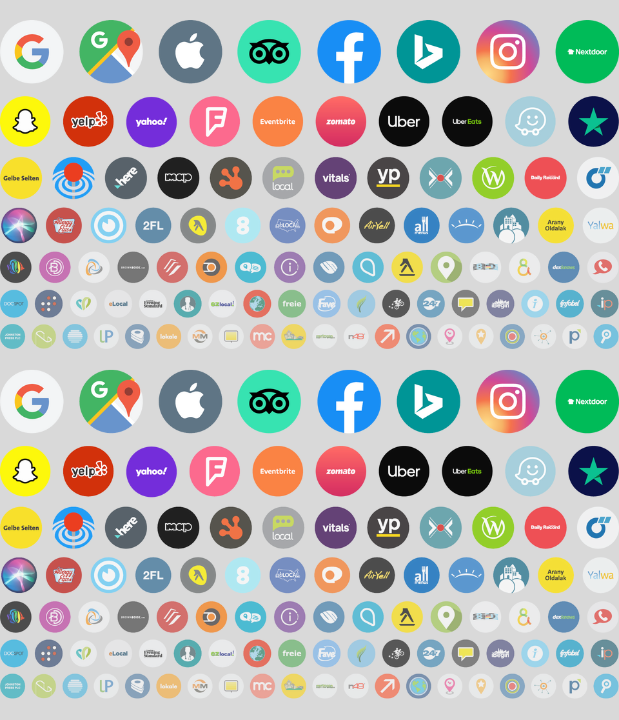 Comprehensive Listing Management For Art Supply Stores
Bring visibility to your art supply store and enhance your online presence with Linda.co's marketing software. Our sophisticated platform offers a comprehensive listing management feature, specially tailored for businesses in the art supplies industry. Keep over 80 profiles and online directories up-to-date with just a few clicks, freeing up more time for you to focus on nurturing the creativity of your customers.
Monitoring changes on 80 different business listings can be laborious for any art supply store. But with Linda.co's technology, you can continuously check and immediately respond to any updates, ensuring the accuracy of your information across various platforms. This not only maintains your store's reputation but also increases your opportunities to attract more artists and craft enthusiasts.
Furthermore, Linda.co's marketing software allows you to create missing listings that could potentially be the gateway for new customers. By having a consistent and updated presence in online directories, you effectively enhance your art supply store's visibility. Consequently, you solidify your virtual footprint, helping your creative products reach a larger audience and contributing to the success and growth of your business.
Effective Lead Management Software for Art Supply Stores: Elevating Your Business Potential
In the heart of every successful art supply store lies a bridge linking creativity and commerce, and with Linda.co's innovative lead management software, that bridge is stronger than ever. Our state-of-the-art technology simplifies the intricate process of managing potential customers and lead generation. We understand the unique marketing needs in the art supply realm and engineer our software to support and boost your business effectively.
One of the key features we offer is our sophisticated Call Tracking system with Round Robin and Multi Ring Support. This unique feature ensures that every potential buyer who makes a call to your art supply store does not go unanswered and increases the chances of lead conversion. The Round Robin system efficiently distributes incoming calls among your team, ensuring all the possibilities are explored, while the Multi Ring Support ensures everyone in your team gets notified of incoming leads.
Our sophisticated Form Tracking system bridges the gap between your business and your potential customers. With real-time notifications, your team can instantly connect with prospects filling out an inquiry form on your site or mobile app. This immediate connection significantly increases the likelihood of converting a lead into a sale. Simultaneously, our Linda.co software seamlessly integrates with Native Mobile App, enabling you to track, manage, and interact with your leads from anywhere in the world, live from your mobile phone. This integration and real-time access to data give your art supply store a competitive edge in the fast-paced digital marketing world.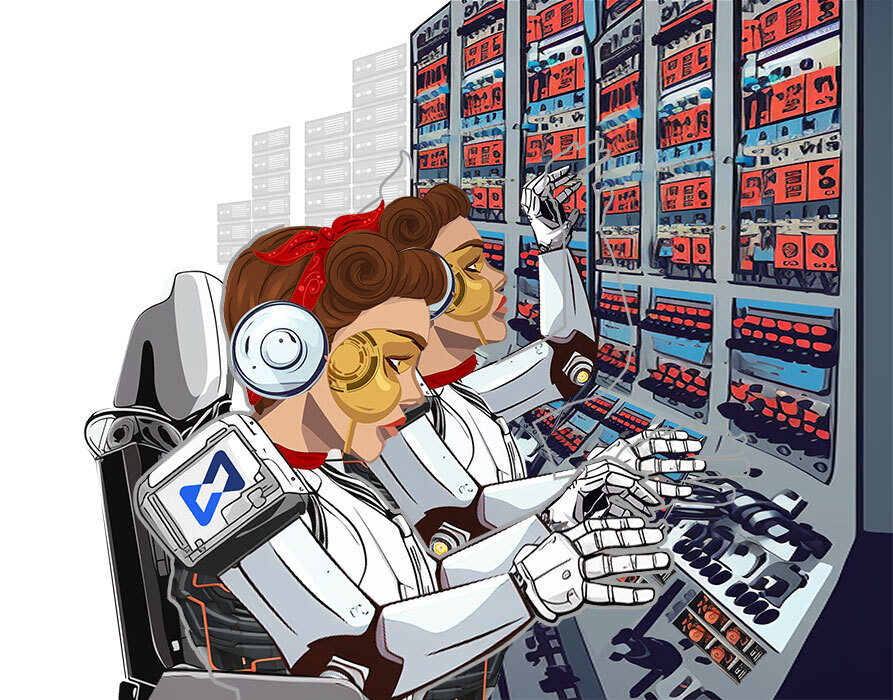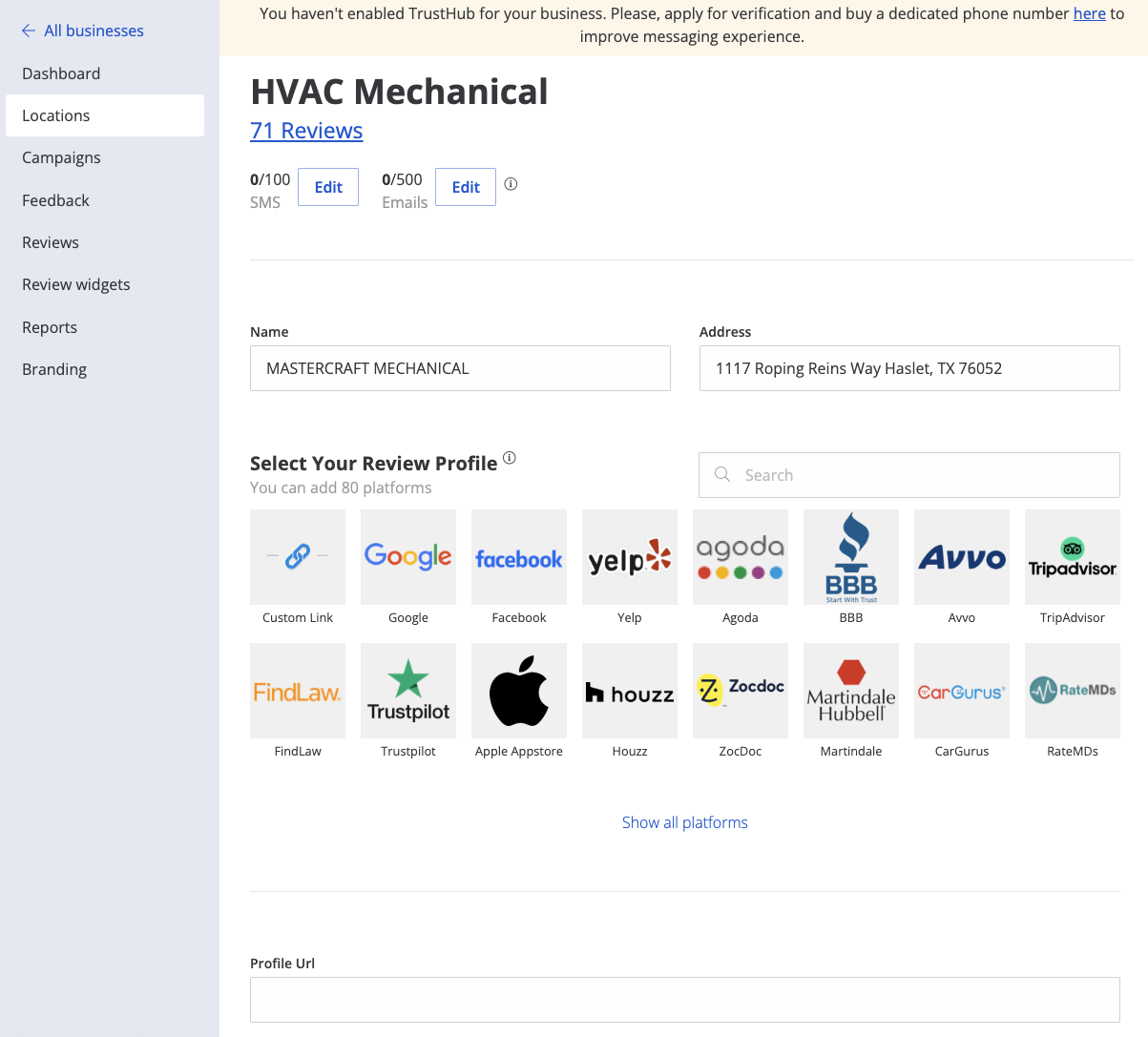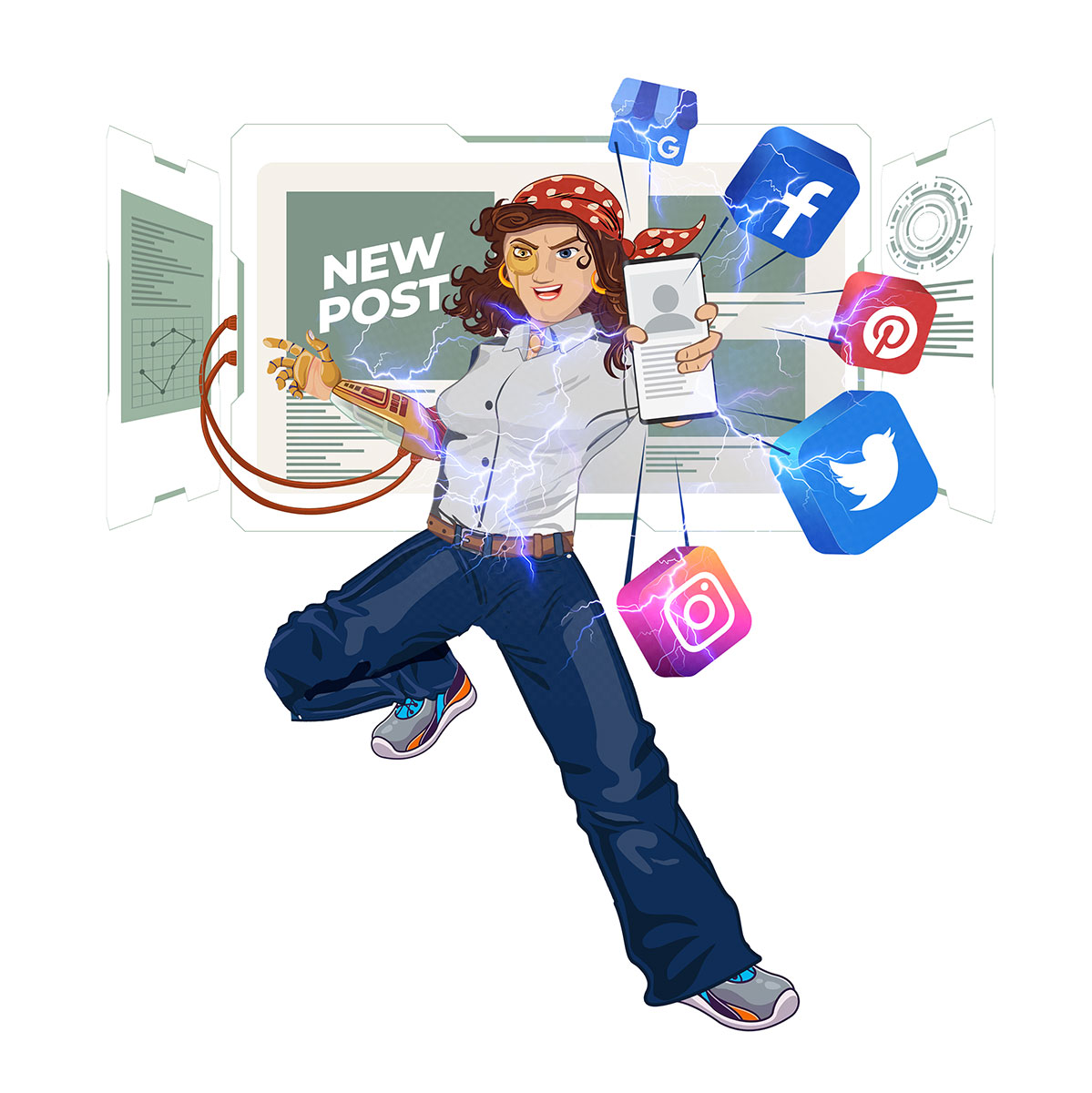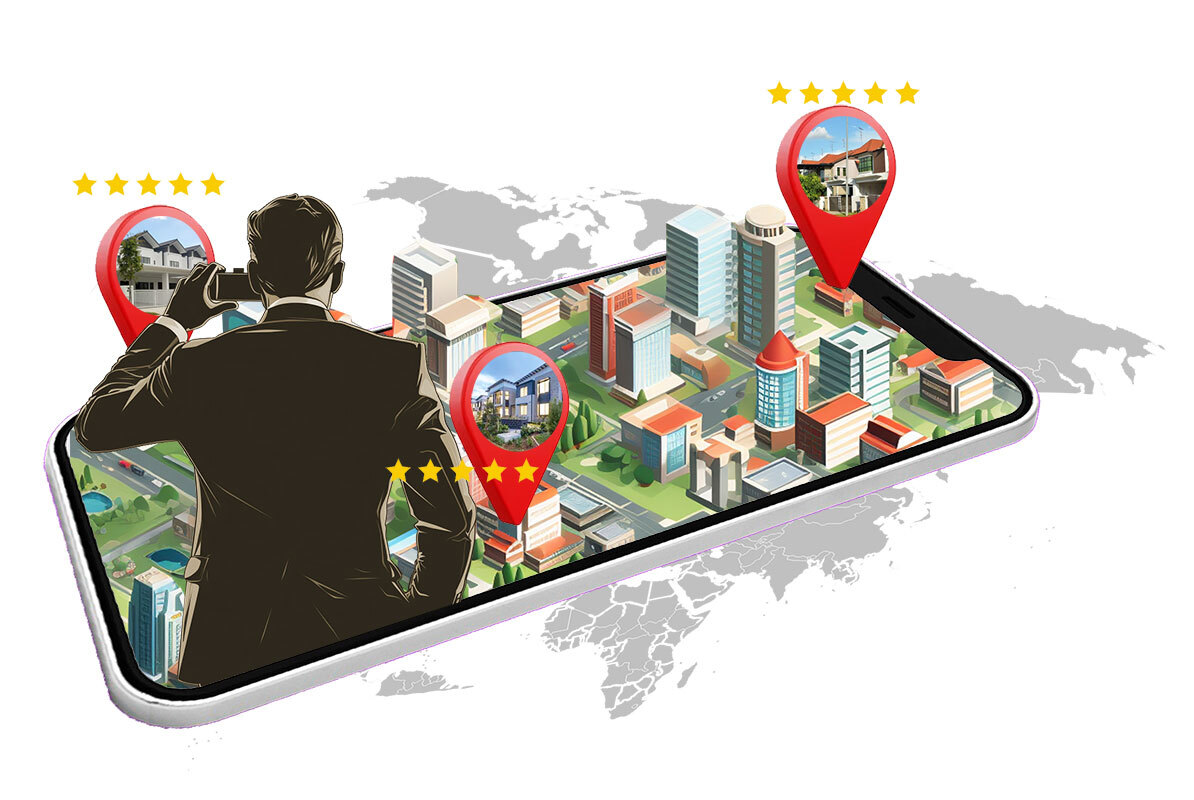 Job Photos Feature - Elevate Your Art Supply Store Marketing with Linda.co
Welcome to the Job Photos Feature page for Art Supply Stores, brought to you by Linda.co, the champion of local marketing software. With our robust software, you can quickly capture and publish 'on the job' moments via our streamlined mobile app. Develop an authentic and engaging digital narrative of your art supply store through vibrant visuals, drawing customers into your creative process.
Using our Job Photos Feature, you can effortlessly syndicate these captivating moments to multiple platforms, including social media, Google listings, and your personal web pages. This pushes your art supply store to the forefront of customers' minds, establishing a powerful presence across marketing channels. The freshness of your content will keep users engaged and encouraging them to share your brand with others.
Keeping your website and social media channels injected with fresh, attractive content is indispensable for your art supply store's online marketing efforts. Your audience is constantly on the lookout for inspirational and creative content, and our marketing software effortlessly meets this demand. Influence the purchasing decisions of your customers through creative storytelling with Linda.co by continually publishing fresh and engaging 'on the job' photographs. Streamline your marketing effort and build a strong, visually delightful brand image with the Job Photos Feature from Linda.co.
Streamline Your Art Supply Store Operations with Linda.co's Omnichannel Inbox Feature
Stay ahead in the highly competitive industry of Art supplies with Linda.co's cutting-edge Omnichannel inbox feature. This feature is a game-changer for Art supply stores, enabling them to manage all their customer interactions in one place - a feature that is critical for any modern business with a multidimensional communication strategy.
Our versatile Omnichannel support offers the convenience of managing customer interactions across various communication channels including your website, SMS, Email, Facebook Messenger, and WhatsApp. This seamless integration saves precious time while ensuring quality interaction with your customers. Furthermore, our unlimited team member seats mean no constraints on the number of users for enhanced collaboration.
Realize the full potential of your business with our live website widget - an innovative tool that brings a new level of convenience for your online customers. Using our custom styling and settings, tailor your inbox to match the aesthetic of your Art supply store, enhancing your online visibility and brand image. Whether you prefer a web-based application or native mobile app, Linda.co provides you with easy and immediate access to your Omnichannel inbox.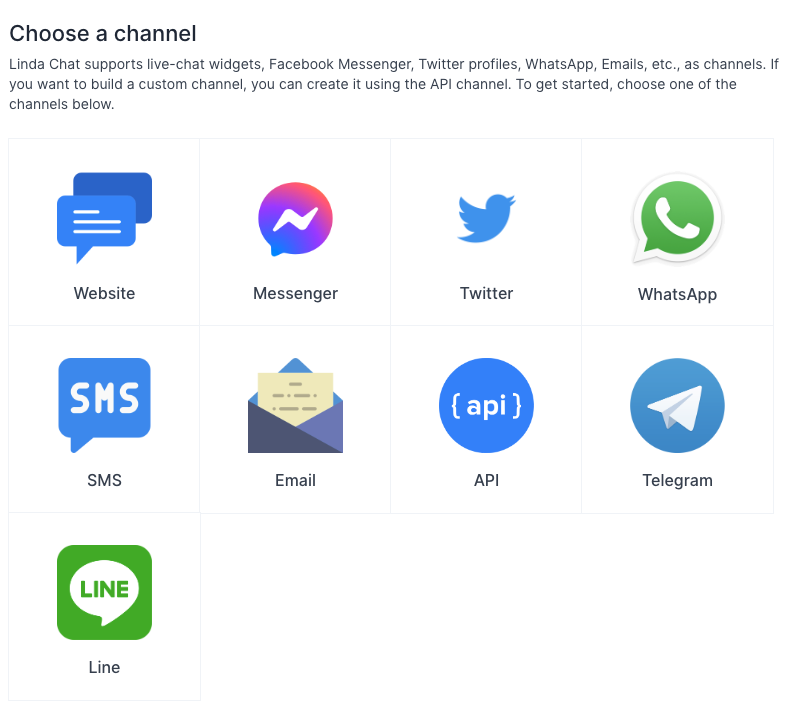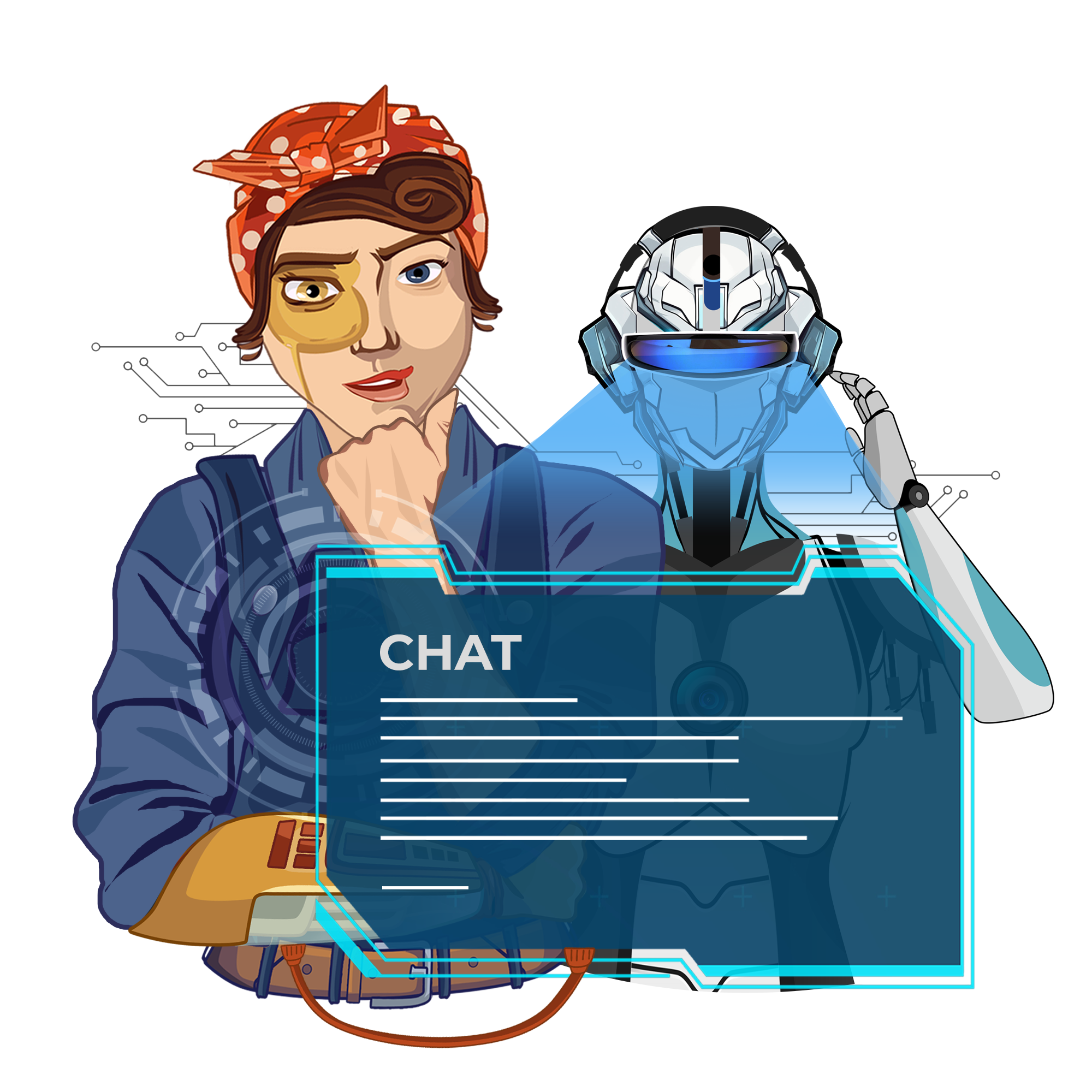 Art Supply Store's Dream: Linda.co's Local SEO Marketing Software
Elevate Your Art Supply Store's Marketing with Linda.co
Listing Management
From rank tracking to GBP post scheduling, our listing management tools are designed to keep your Art Supply store top of mind and top of search. Stay ahead with photo scheduling, and keep your audience engaged with our Q&A posting features.
Reputation Management
Keep your reputation polished with our review SMS & Email Request Campaigns, Review Website Display Widgets and comprehensive review reports. Linda.co supports over 80+ review platforms, ensuring your Art Supply Store remains credible and trustworthy in the eyes of customers.
AI Chatbot
Let Linda.co's AI-powered chatbot engage your customers, qualify leads and schedule appointments, freeing up your time to focus on the creative side of your Art Supply Store. Our AI tool can also answer customer queries, providing quick and relevant responses.
Lead Management
Stay on top of your business leads with Linda.co's advanced lead management tools. Our call and form tracking features ensure you never miss a potential customer again. Capture every opportunity to grow and expand your Art Supply store.
Business Directory Data Sync
Linda.co's business directory data sync features ensure all your business information across multiple platforms are consistent and up-to-date. Create a seamless online presence for your Art Supply Store, boosting your local SEO rankings.
Omni Channel Inbox
With Linda.co's Omni Channel Inbox, manage correspondence from all your sales and marketing platforms in one place. Handle interactions efficiently and never miss an opportunity to engage with a customer for your Art Supply store.
Testimonials
Hear from Happy Linda customers
Get Started With Linda
Enjoy Concierge Account Setup with every Linda account
Get started today