Leading Marketing Software for Architectural Designers
Enhance Your Strategy with our Architectural Designers Marketing Software
Schedule Product Demo
Don't miss out on elevating your design business to new heights. Schedule a demo of our Linda marketing software today, tailored specifically for architectural designers. Discover the power of targeted marketing.
Schedule Demo
Sign Up For Linda
Ready to transform your marketing approach as an architectural designer? Sign up for Linda, our outstanding marketing software designed just for you. Start your journey to success now!
See Pricing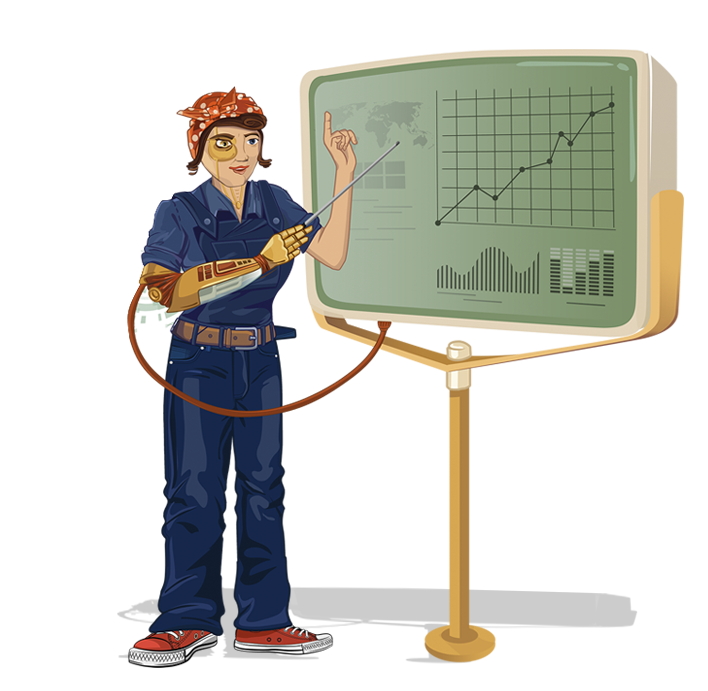 The Strategic Role of Marketing Software in Architectural Design
Harnessing the power of marketing software can radically transform your architectural design business. It's no longer just about drafting plans and creating 3D models – cutting-edge marketing software offers strategic tools and insights that can propel your business towards success. And if you're an architectural designer, integrating such software into your processes can help differentiate you from your competitors, improve your work's visibility, and increase your overall efficiency. Here's why marketing software is mission-critical for architectural designers.
In conclusion, marketing software doesn't just automate tasks; it accelerates the growth of architectural design businesses. By streamlining processes, facilitating performance tracking, and ensuring consistent, effective communication, its benefits are tangible and manifold. The architectural design industry is constantly evolving, and to stay ahead, embracing marketing software is not just a smart move—it's an essential one. Seize the opportunity to elevate your business today by leveraging the unparalleled capabilities of marketing software.
Uncover Localized SEO Opportunities with Linda.co: The Ultimate Marketing Software for Architectural Designers
Harness the power of Linda.co, the ultimate marketing software specifically designed to accentuate the online presence of architectural designers. Our Location Management solutions streamline your digital marketing efforts, enabling you to maintain a uniform image across various locations, interact seamlessly with your clientele, monitor your posts' performance, and make strategic changes to improve your visibility.
Architectural designers can leverage the innovative rank tracking feature available in our Local SEO Marketing Software. Our Heatmap functionality enables you to visualize your website's SEO performance, identify areas of improvement, and alter your strategy accordingly to uplift your rankings. By utilizing effective GBP Post and Photo Scheduling, you can strategically time your Google Business Profile updates to attract maximum viewership and engagement.
Stay ahead of the competition using Linda.co's exceptional navigation and comparison tools. The Q&A Posting feature allows you to actively interact with clients, clarifying their inquiries, and strengthening your business-client relationships. Furthermore, the attribute change monitoring functionality keeps you updated on any changes made to your GBP, preventing unwarranted deviations in your internet representation. Stay ahead of the market with our Competitor Auditing tool, comprehensively understand your rivals' strategies, replicate their successes, and sidestep their failures. With our detailed Monthly Reports accompanying these, you can efficiently track your business growth, evaluate your performance metrics, and set clearer, measurable goals for the future.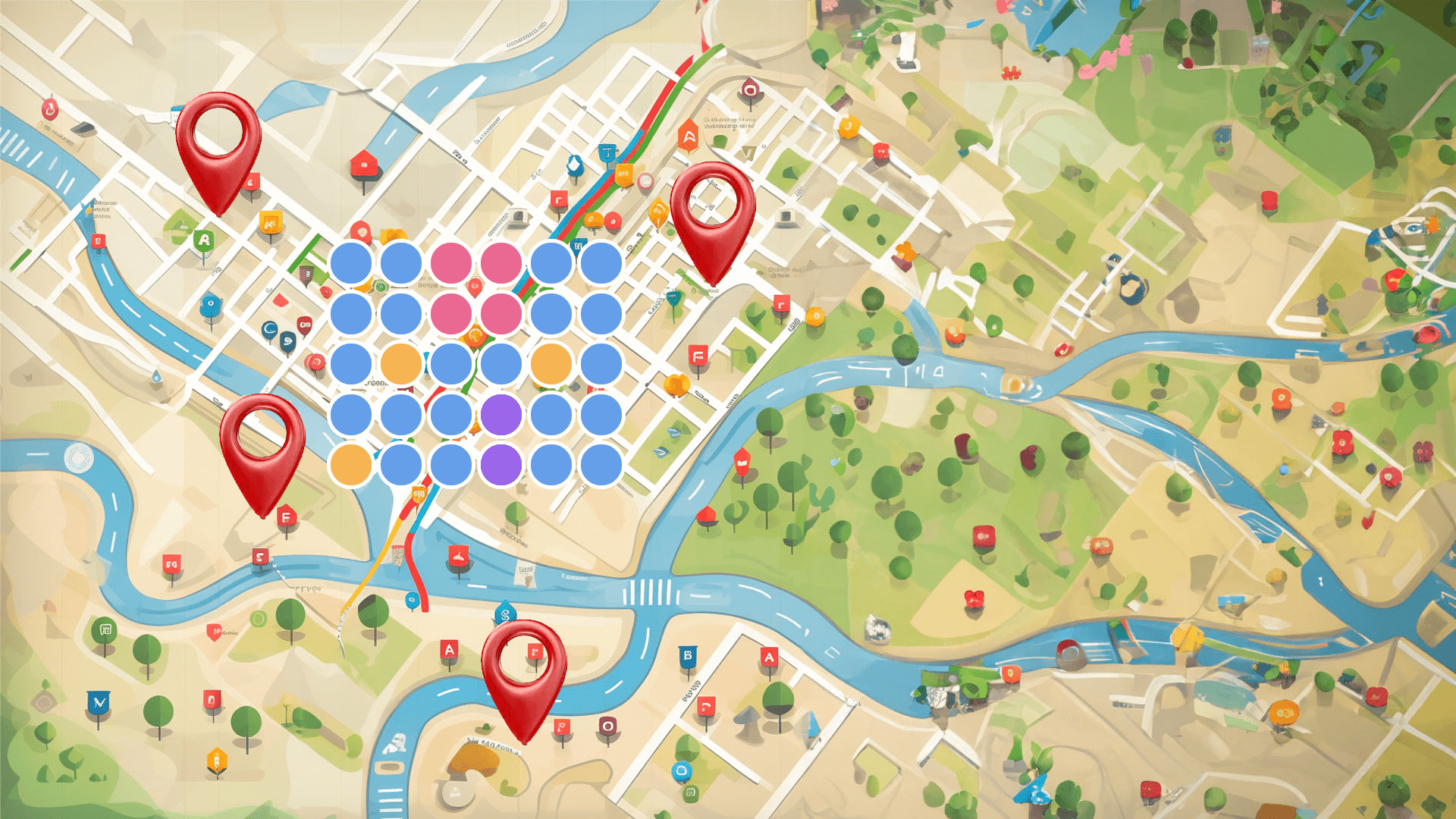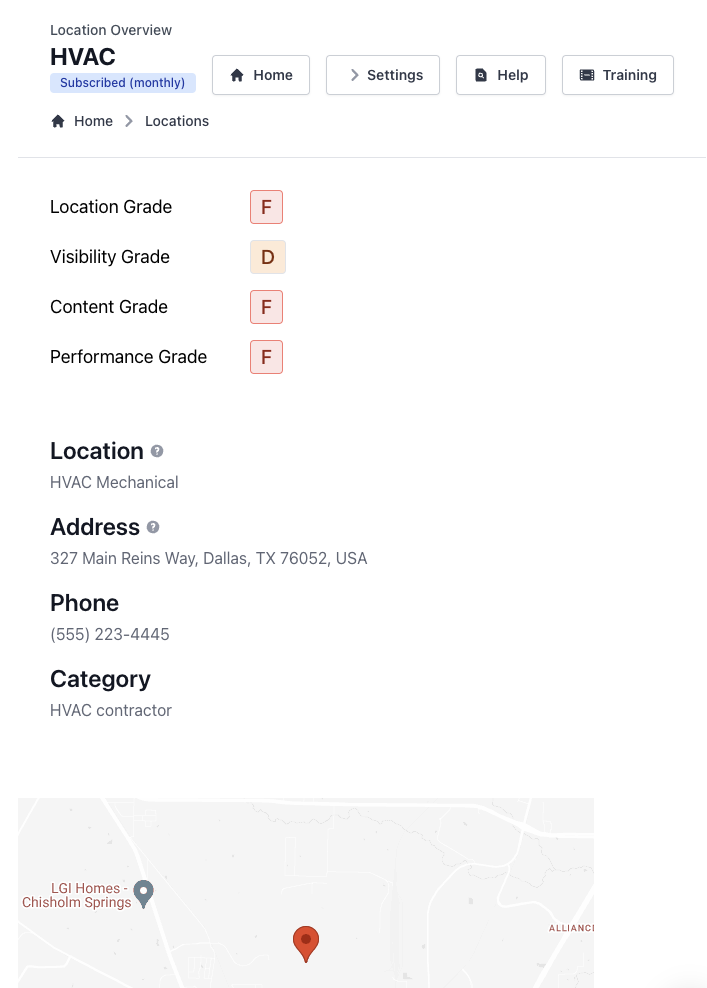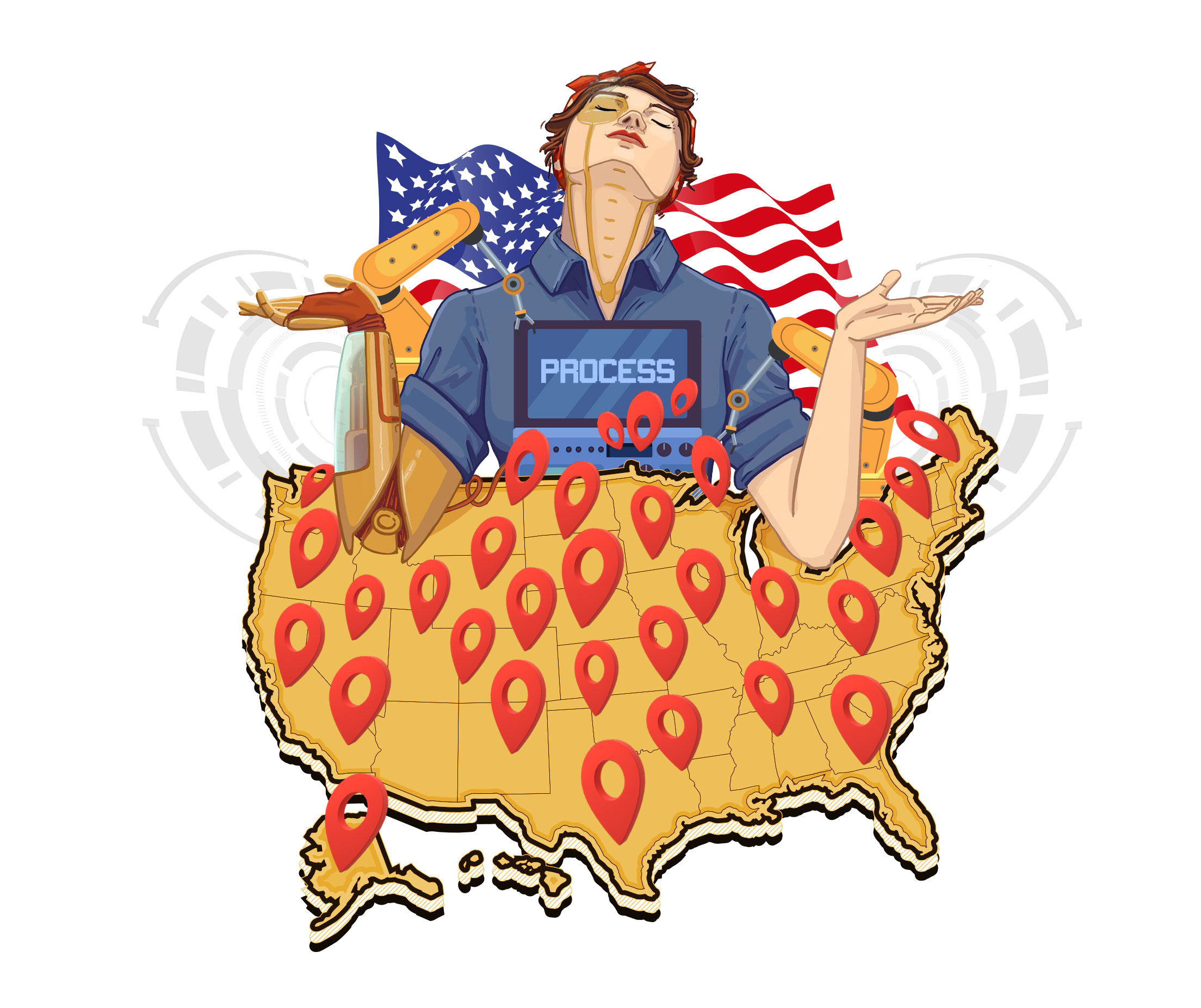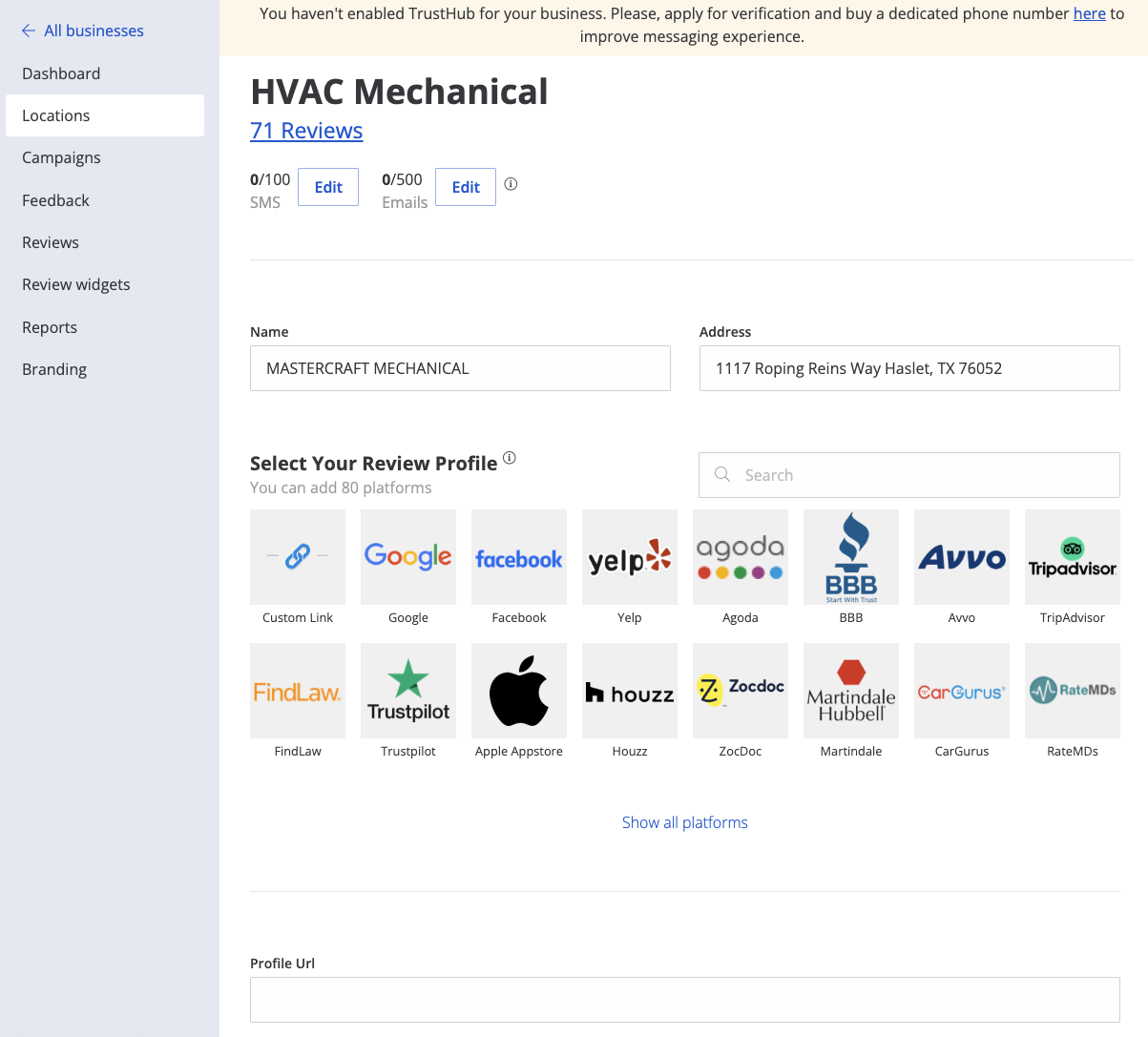 Achieve Stellar Reputation Management for Architectural Designers with Linda.co Marketing Software
Make a monumental impact in the architectural design industry with Linda.co's bespoke Marketing Software. With cutting-edge features designed for architectural firms, our Reputation Management tools offer solutions that ensure your design business receives and maintains stellar reviews. Equipped with SMS & Email Review Auto Responder Campaigns, your team never has to miss out on effective client engagement. Our Review Website Embed Widgets make it simple to showcase positive client testimonials across your digital platforms for a strong online portfolio.
Linda.co's Zapier Integration is a game-changer in streamlining your workflow. It seamlessly integrates your reputation management with other apps, consolidating all your business processes in a single platform. This provides a smooth, efficient path to better client relationship management. Our Review Responses feature allows you to professionally and effectively respond to reviews, ensuring your reputation is always managed appropriately. With support for over 80+ platforms, our software suite ensures that irrespective of where your reviews come from, they are all managed competently.
Are you ready to take charge of your company's reputation in the architectural design industry? Start leveraging powerful tools like our Automated Review Reports to get a comprehensive understanding of your reputation across various platforms. This data provides insights on areas for improvement and how to enhance customer satisfaction. Whether you're managing a large firm or a compact architect studio, Linda.co's Marketing Software for architectural designers brilliantly streamlines the laborious and complex task of reputation management. Bridge the gap between your architectural creativity and marketing potency today!
Revolutionize Your Architectural Design Firm with LindaBot: The AI Chatbot Unlike Any Other
Welcome to a transformative world of marketing for architectural designers, brought to life by LindaBot, our leading AI chatbot. Linda.co empowers firms in the field of architectural designing with advanced technology of AI for enhanced conversational lead qualification, AI driven appointment scheduling, strategic human handoff of conversation control and more. Watch as LindaBot leverages artificial intelligence to deliver unprecedented results in the architectural industry.
Say goodbye to missed communications and lost leads. LindaBot's superior conversational lead qualification transforms interactions from just conversations into potential customer opportunities. Experience the convenience like never before with AI-fuelled appointment scheduling, taking the hassle out of manually organizing meetings. Architectural designers can now focus on their artistry while LindaBot efficiently manages their appointments.
LindaBot takes versatility to the next level with its feature of AI human hand-off capability. It instinctively knows when to involve human intervention, creating a seamless customer experience. With AI conference call generation by chatbot, LindaBot is re-defining productivity in the world of architectural design. In addition, our users are provided with full sovereignty to train the bot with their own content thereby personalizing the user interaction further. Lastly, gain insights with real-time chat dashboard, allowing you to monitor and gain insights from all ongoing conversations.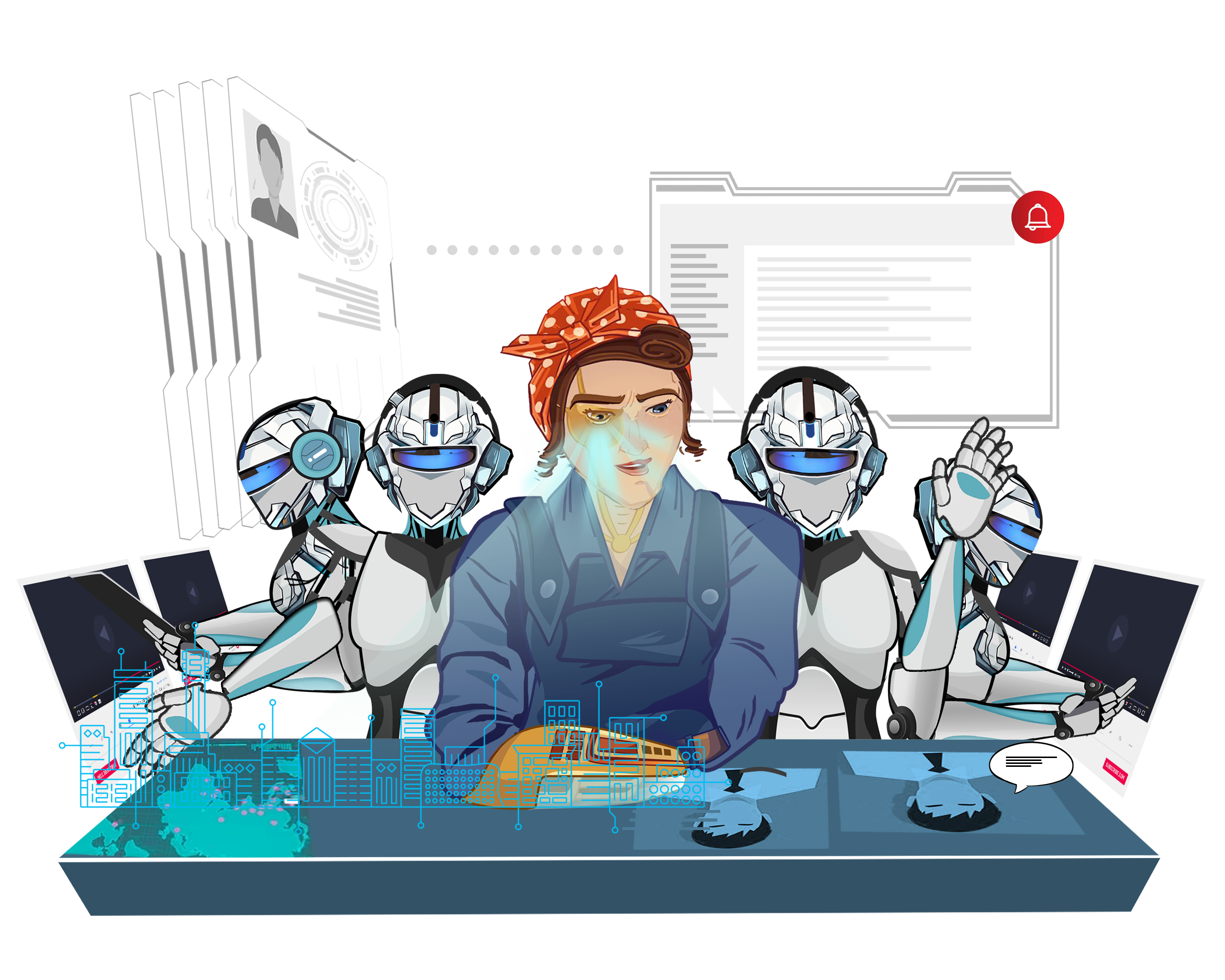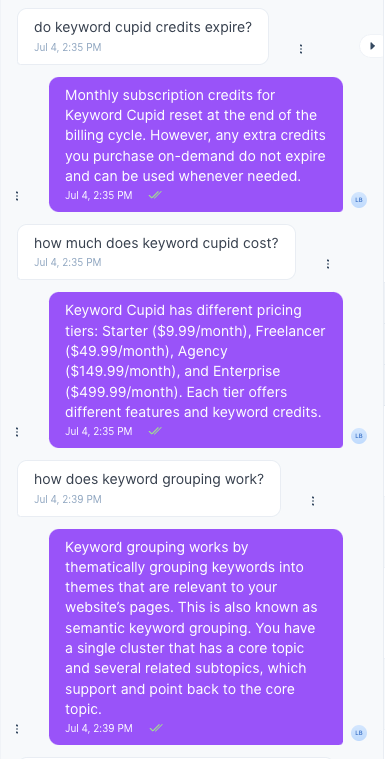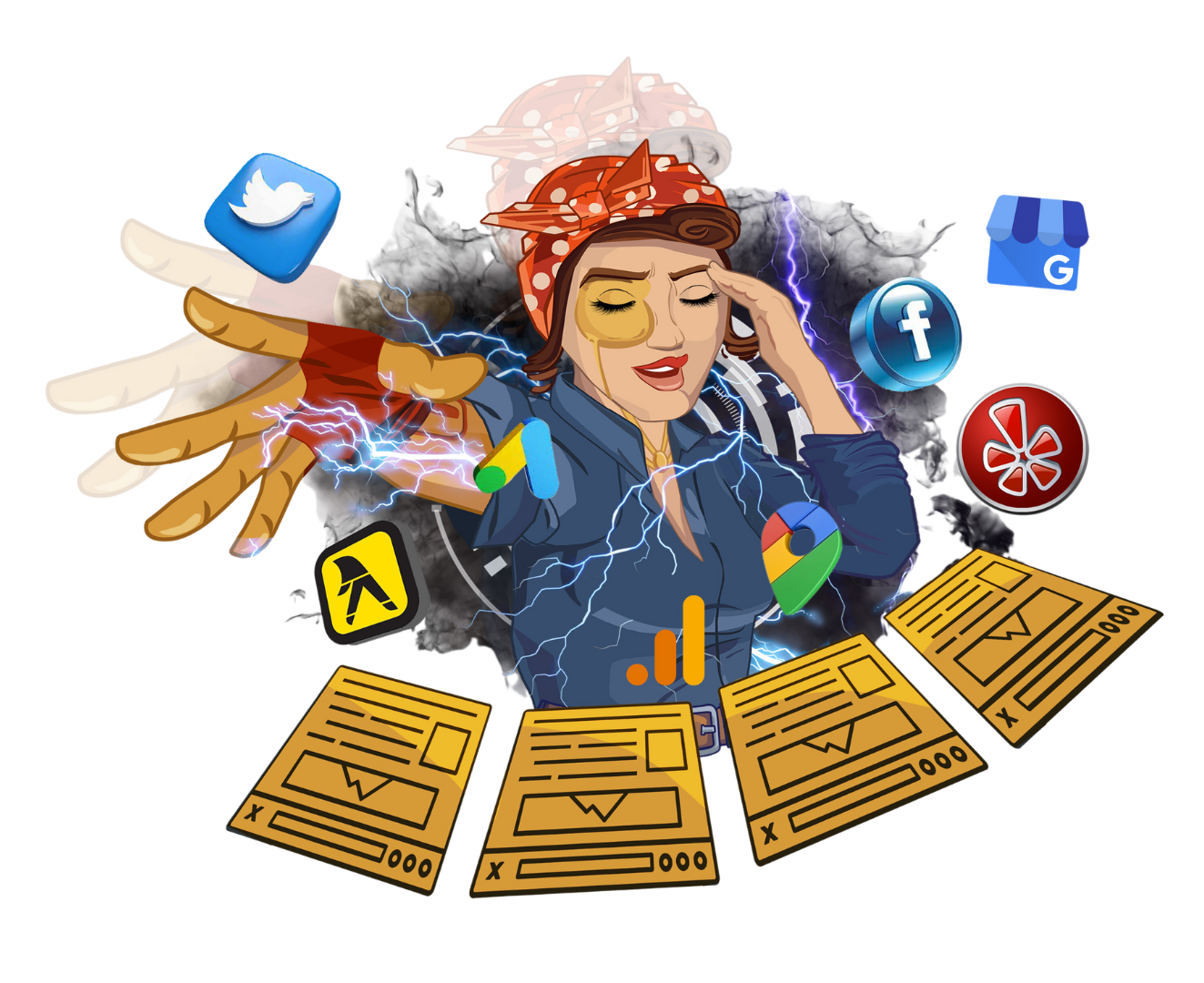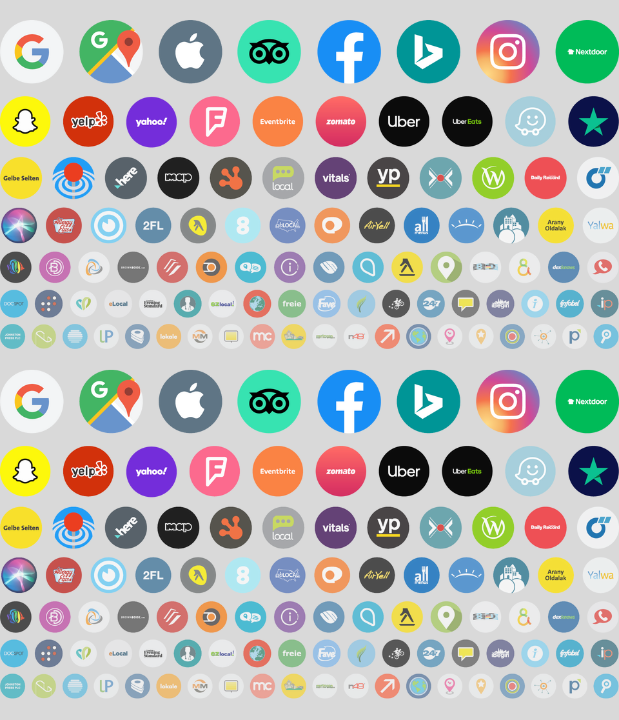 Revolutionize Your Architectural Business with Linda.co's Comprehensive Listing Management
Navigating the digital marketing landscape has never been easier for architectural designers with Linda.co's revolutionary Listing Management software. With a plethora of features specifically tailored for the industry, managing and maintaining your online presence becomes a hassle-free task. No longer will you need to worry about incorrect information and missing listings on various online directories. Linda.co is here to assist you in orchestrating your architectural design business.
Keep your branding consistent and your information correct across over 80 online profiles and directories with Linda.co's unique toolset. Our Listing Management software performs regular updates to ensure all your listings reflect the accurate details of your architectural design services. Whether it's your company's contact info, service offerings, or opening hours, Linda.co pledges to keep everything up to date, providing a coherent online presence that can drive customer confidence and business growth.
Don't let potential clients slip away unnoticed due to missing or outdated business listings. Linda.co's Listing Management dynamically monitors changes across different platforms, alerting you of any discrepancies and providing the opportunity to create missing listings. This feature acts as a springboard in improving search engine visibility and attracting more potential clients. Turn your architectural design business into a beacon across various listing channels, and watch your success soar with Linda.co.
Lead Management Tools for Architectural Designers with Unmatched Features
Welcome to Linda.co, your ultimate destination for advanced marketing software solutions designed specifically for architectural designers. With us, you gain access to highly efficient lead management tools. They assist in important aspects such as Call Tracking with Round Robin and Multi Ring Support, Form Tracking with real-time notifications, and native mobile app integration for real-time lead viewing. These tools are vital in ensuring you effectively manage your leads and streamline your sales and marketing processes.
Our Call Tracking feature with Round Robin and Multi Ring Support ensures no lead falls through the cracks. This unique feature helps architectural designing firms by allowing routing of calls among a team-based on certain criteria. It also supports multiple rings ensuring every enquiry receives a response. Efficient call tracking means you can track conversions and identify productive marketing channels, enhancing the overall lead generation process.
How about gaining immediate insights into your leads? This is feasible with our Form Tracking tool, designed to provide real-time notifications. You instantly receive insights into what your leads want, helping you design better sales strategies. Furthermore, with our native mobile app integration, you can now view and manage your leads in real-time from your phone irrespective of location. It's about time architectural designers revolutionize their way of lead management, with Linda.co.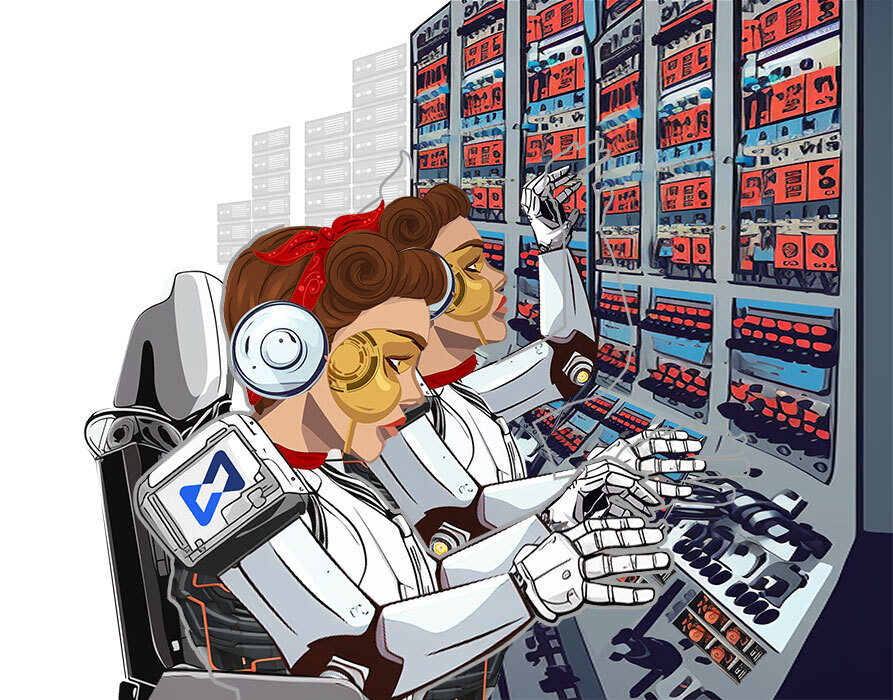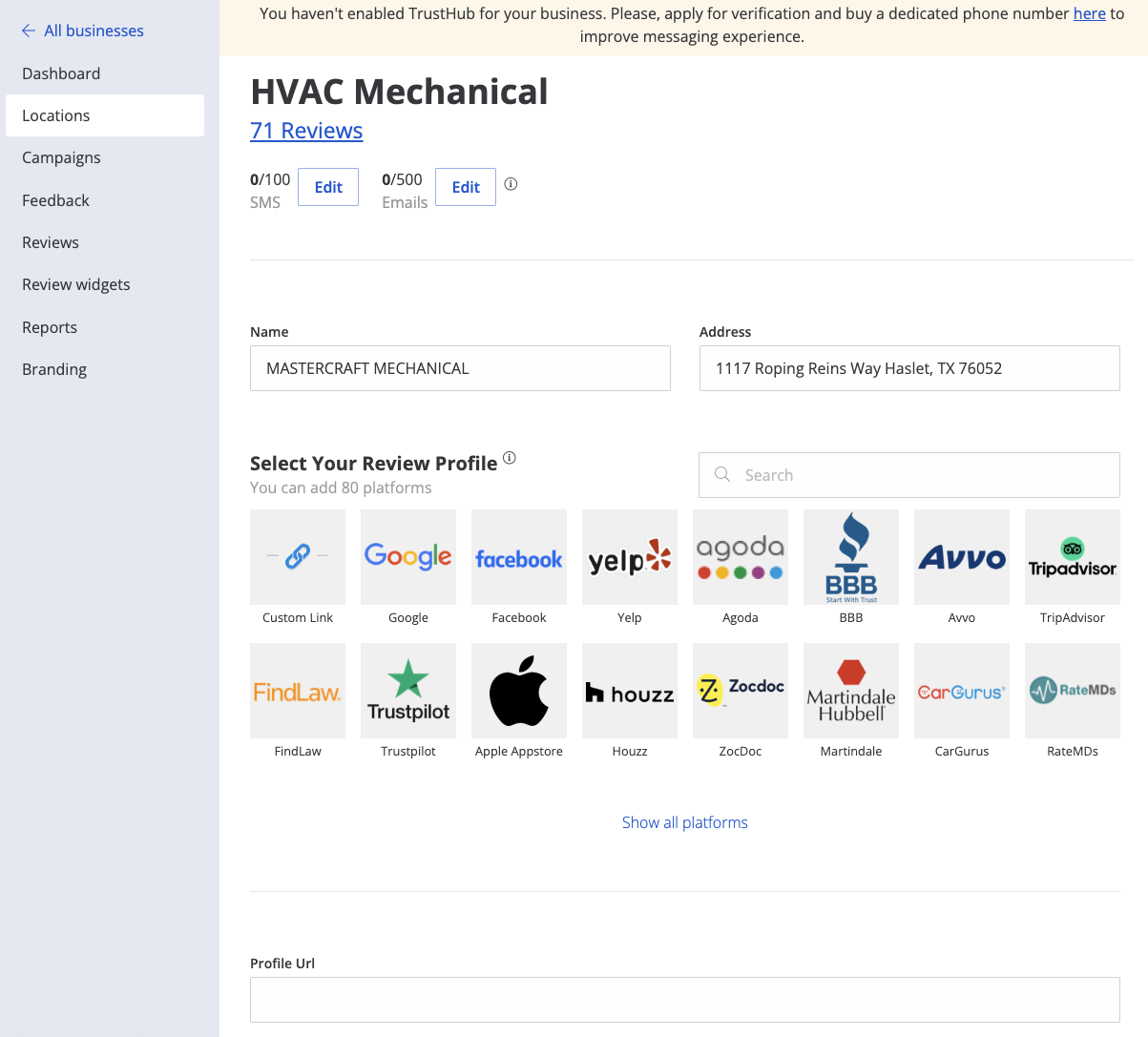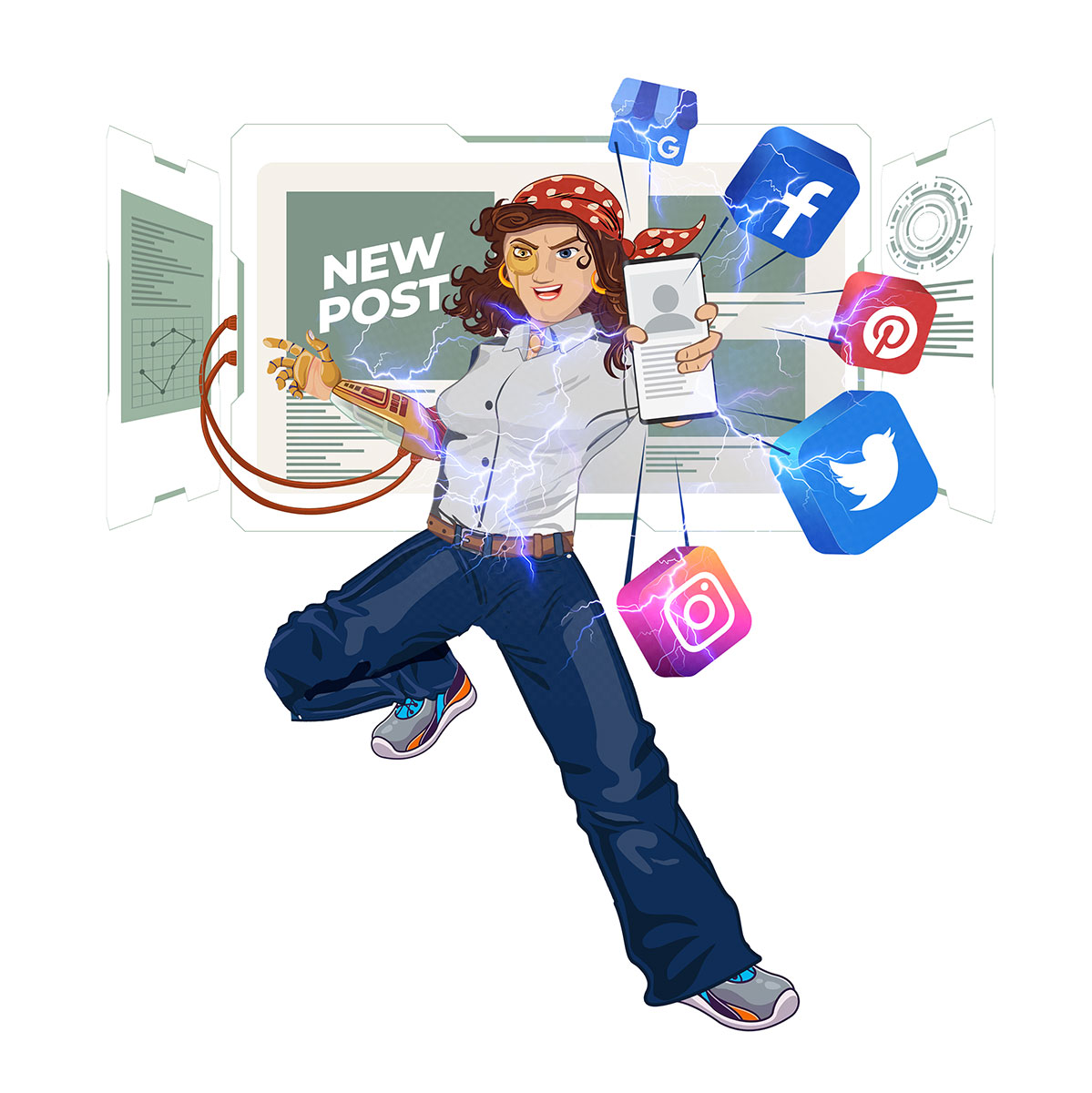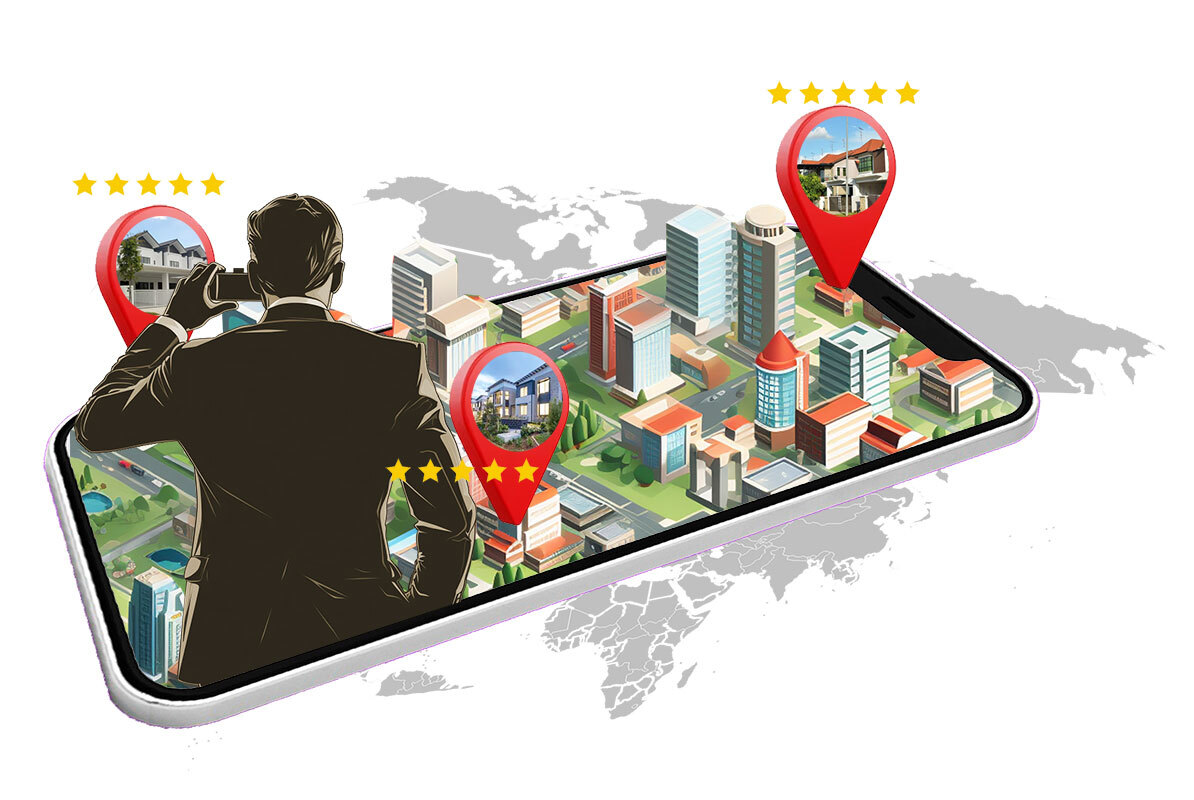 Leverage the Power of the Job Photos Feature for Architectural Designers With Linda.co Marketing Software
Welcome to a new era of online marketing for architectural designers where you can steer your brand's digital presence with Linda.co's Job Photos Feature. This cutting-edge function empowers you to capture and share 'on the job' moments swiftly and effortlessly using the Linda mobile app. Keep your content fresh and engaging across all your web and social media platforms like never before.
With our Job Photos Feature, architectural designers can syndicate these on-the-job moments to social media, Google listings, and web pages in real-time. This helps in creating a dynamic digital portfolio that goes beyond static designs and blueprints. Now, your audience can experience the meticulous process, the vibrant team, and the craftsmanship that goes into every architectural project, keeping your firm timely and relevant in the online sphere.
More than just a tool, Linda.co transforms how architectural designers interact with their clients and potential market. It's not just about showcasing finished projects but also showcasing the journey - the sketches, the planning, and the actual construction - making the field of architectural designing alive and interactive like never before. Tap into the power of fresh content publishing and open up new horizons for your architectural designing firm with Linda.co's Job Photos Feature.
Omnichannel Inbox: The Go-To Marketing Software for Architectural Designers
In the dynamic world of architectural design, communication is key, and Linda.co's Omnichannel Inbox embodies this ethos impeccably. This powerful tool integrates seamlessly with multiple platforms- website, SMS, email, Facebook Messenger, Whatsapp, establishing a comprehensive channel for communication with potential clients and team collaboration across your architectural firm.
Beyond just mere interaction, our Live Website Widget feature provides real-time updates and enlivens the user experience. This single comprehensive interface streamlines your communication, irrespective of the platform, eliminating the trouble of juggling between applications. With unlimited team member seats, every stakeholder can contribute effectively, nurturing a cooperative and productive workspace.
Experience the flexibility of the web-based interface that also provides native mobile app access, so you can stay connected, responsive, and efficient no matter where you are. Upscale your architectural designing firm with custom styling and settings of inbox, aligning with your brand's aura. In essence, the Omnichannel Inbox at Linda.co is not just a feature, it's the secret to successful client relationships and team collaborations in the realm of architectural design!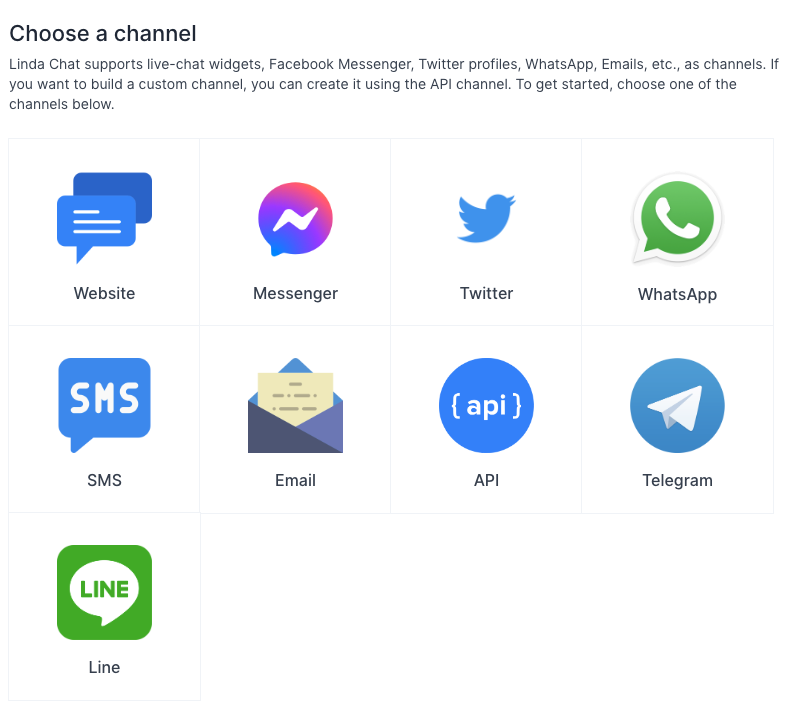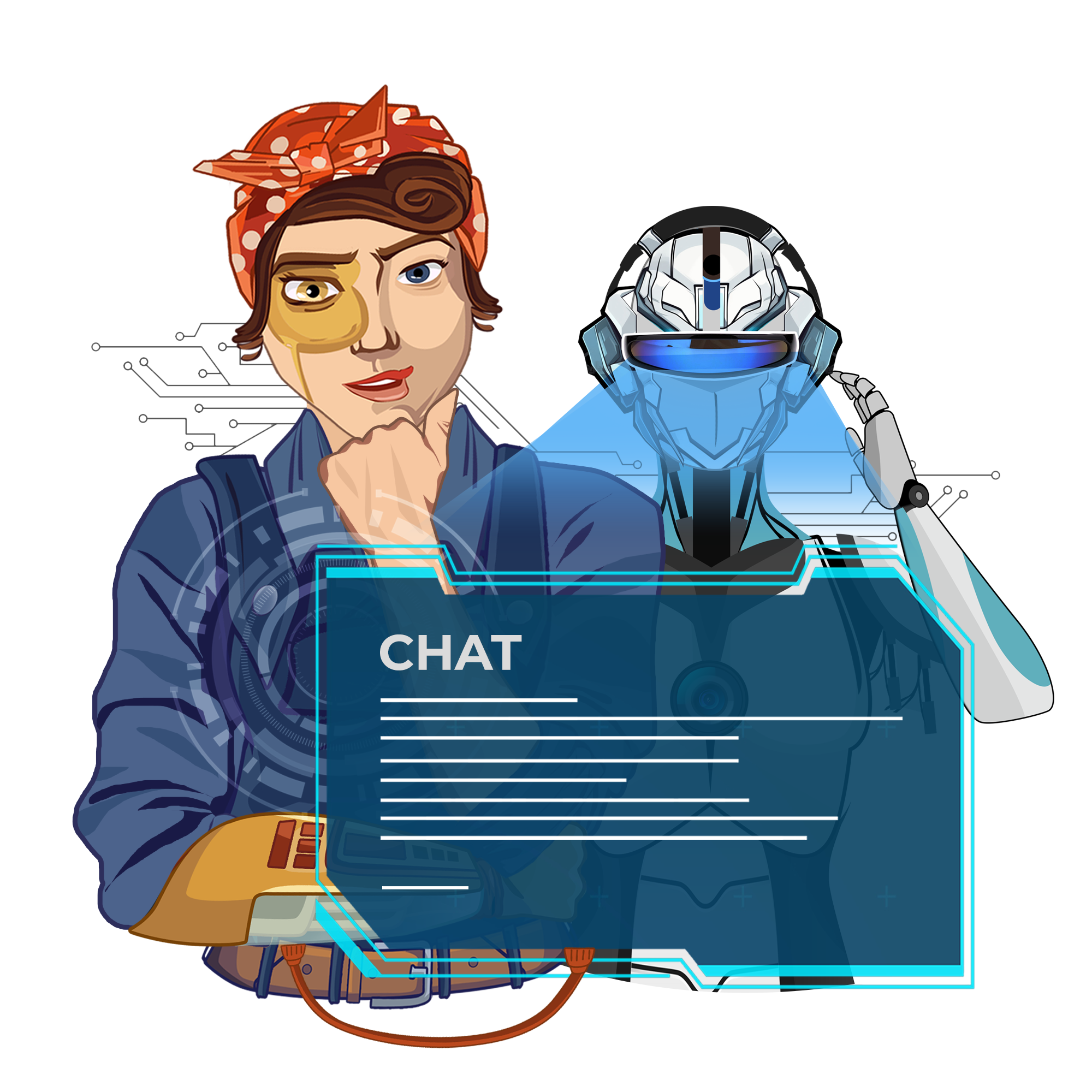 Optimize Your Architectural Design Business with Linda.co
Comprehensive Marketing Software Tailored for Architectural Designers
Listing Management
Linda.co offers features like Rank Tracking, Google Business Profile (GBP) Post Scheduling, Photo Scheduling, and Q&A Posting. These features ensure that your firm is always visible and that potential clients can easily find and engage with you. The rank tracking feature allows you to monitor your visibility on search engines, giving your architectural design firm the competitive edge it needs.
Reputation Management
This includes Review SMS & Email Request Campaigns, Website Display Widgets, Review Reports, and support for over 80+ review platforms. At Linda.co, we understand how crucial online reputation is for an architectural designer. These features allow you to promptly request reviews from satisfied customers, display these reviews on your site, and monitor your online reputation across numerous platforms.
AI Chatbot
Our AI Chatbot feature, which includes AI Lead Qualification, AI Appointment Scheduling, and AI Knowledge Base QA, provides a smart, responsive interface for potential customers visiting your architectural firm's website. This allows for immediate and meaningful engagement, capturing leads, scheduling appointments, and providing quick answers to questions about your services.
Lead Management
Linda.co's lead management features, including Call and Form Tracking, allow architectural firms to monitor and manage customer inquiries effectively. Whether a client comes in via a call or a contact form, every interaction is logged and tracked to ensure no potential client slips through the cracks.
Business Directory Data Sync
Our Listing Management feature ensures your architectural firm's details are accurate, up-to-date, and consistent across all business directories. This not only enhances your firm's SEO but also builds trust by providing accurate and reliable contact information to potential clients.
Omni Channel Inbox
Linda's Omni Channel Inbox ensures effective communication by integrating all your architectural firm's communication channels into one place. This allows the firm's team to manage and respond to all inquiries from various platforms in a timely and efficient manner.
Testimonials
Hear from Happy Linda customers
Get Started With Linda
Enjoy Concierge Account Setup with every Linda account
Get started today