Exceptional Marketing Software Tailored for Appliance Stores
Boost Your Appliance Store Sales with Our Innovative Marketing Software
Schedule Product Demo
Discover the power of Linda, our state-of-the-art marketing software, designed to elevate your appliance store's performance. Don't miss out on the opportunity to schedule a demo of Linda today, and see how it can transform your marketing strategy!
Schedule Demo
Sign Up For Linda
Ready to skyrocket your sales? Sign up for Linda – our intuitive marketing software created specifically for appliance stores. Start reaping the benefits of improved marketing strategies now by signing up!
See Pricing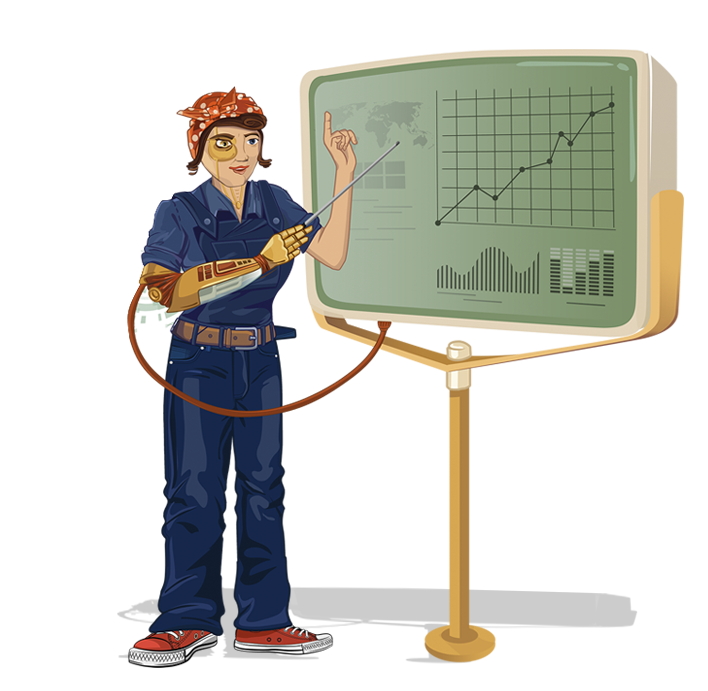 Unlock the Power of Digital Marketing: Why and How Appliance Store Owners Should Leverage Marketing Software
In the competitive world of appliance retail, effective marketing techniques can set your store apart from the competition. Embracing marketing software for your appliance store can streamline your efforts, targeting the customers who matter most. Marketing software allows business owners to navigate the complexities of online advertising, social media, SEO, and content creation, all from a single dashboard. Understand new marketing trends, gain valuable insights about your customers, and amplify your sales with the right marketing software.
In the age of technology, not incorporating marketing software into your appliance store operations is a missed opportunity. Harness its potential to boost visibility, increase customer loyalty, and improve your bottom line. Whether you need to increase website traffic, improve conversion rates, or engage with customers more effectively, marketing software can make it happen. Cut through the noise in the marketplace and make your appliance store the go-to choice for consumers today.
Unleash the Power of Local SEO with Linda.co's Marketing Software Tailored for Appliance Stores
Linda.co provides a comprehensive local SEO marketing software suite that becomes a game-changer for appliance stores. Efficient location management has never been easier. Benefit from a wide array of features like Rank Tracking (Heatmap), Google My Business (GBP) Post Scheduling, GBP Photo Scheduling, Q&A Posting, Attribute Change Monitoring, Competitor Auditing, and Monthly Reports, all designed to amplify your appliance store's online presence.
Our rank tracking facilitates appliance stores to monitor their website's ranking in the search engines results, coupled with a heatmap feature for visual analysis of their online visibility. The Google My Business Post and Photo Scheduling ensure timely updates and posts about your offers, products, and services, creating constant engagement with your customers.
Linda.co's software suite also includes Q&A Posting for better interaction with customers, Attribute Change Monitoring for keeping track of your store's online specifications, and Competitor Auditing to stay ahead of your market rivals. Plus, get monthly reports detailing the progress and success of your SEO strategy. Harness Linda.co's powerful SEO techniques, tailored particularly for appliance stores, and notice significant growth in your business.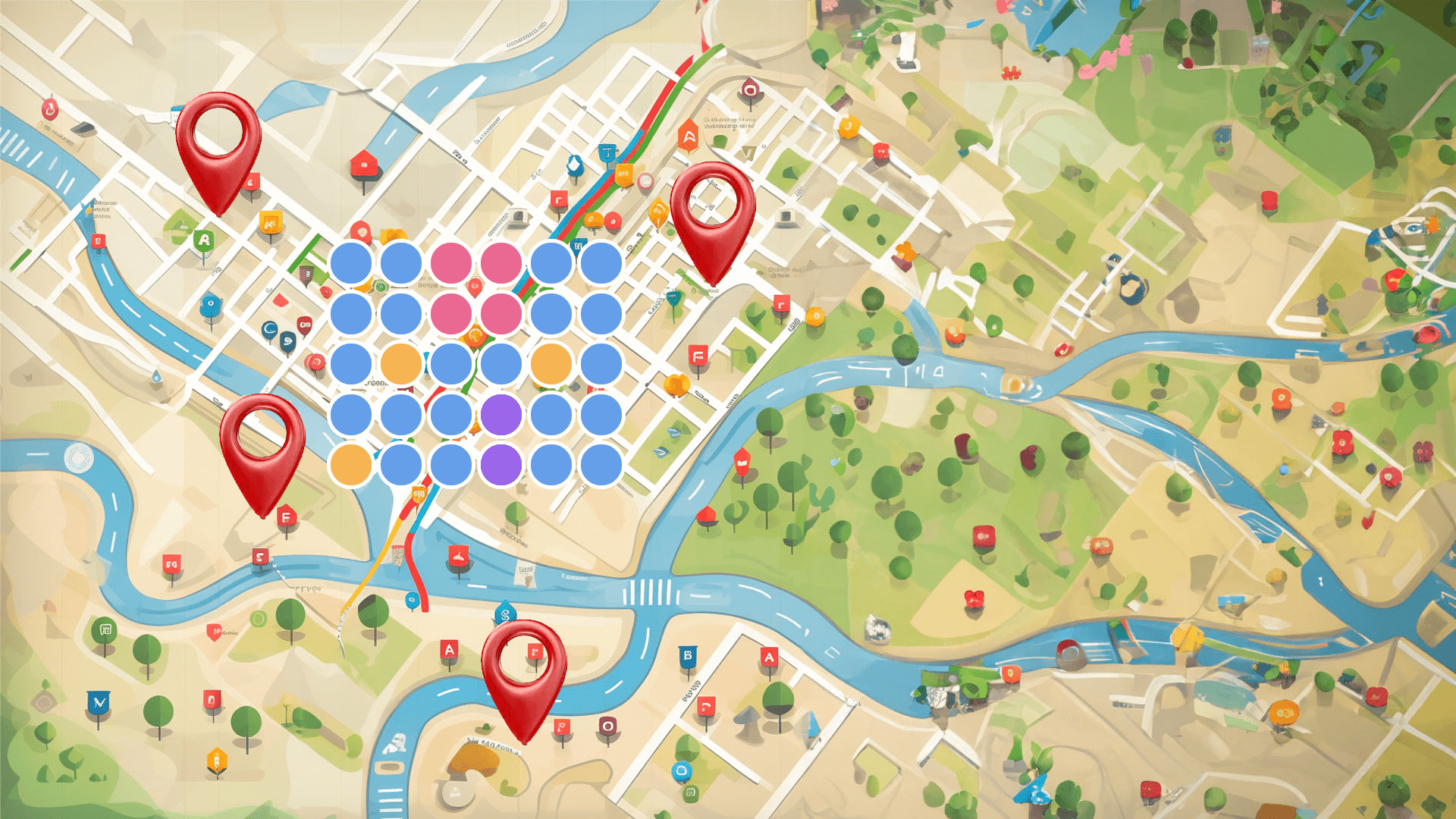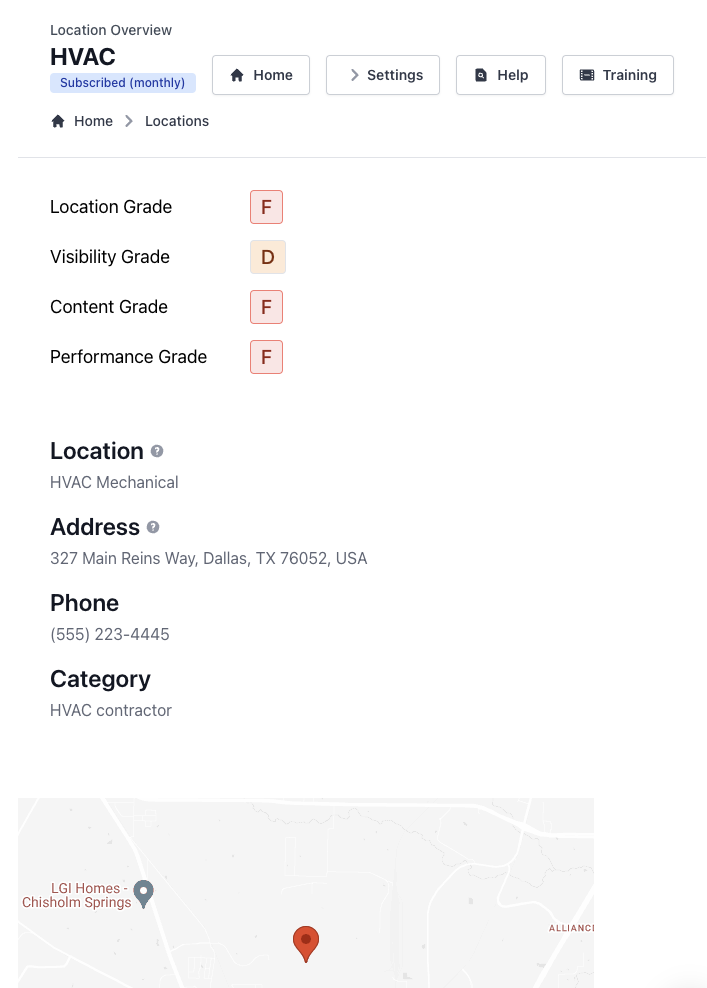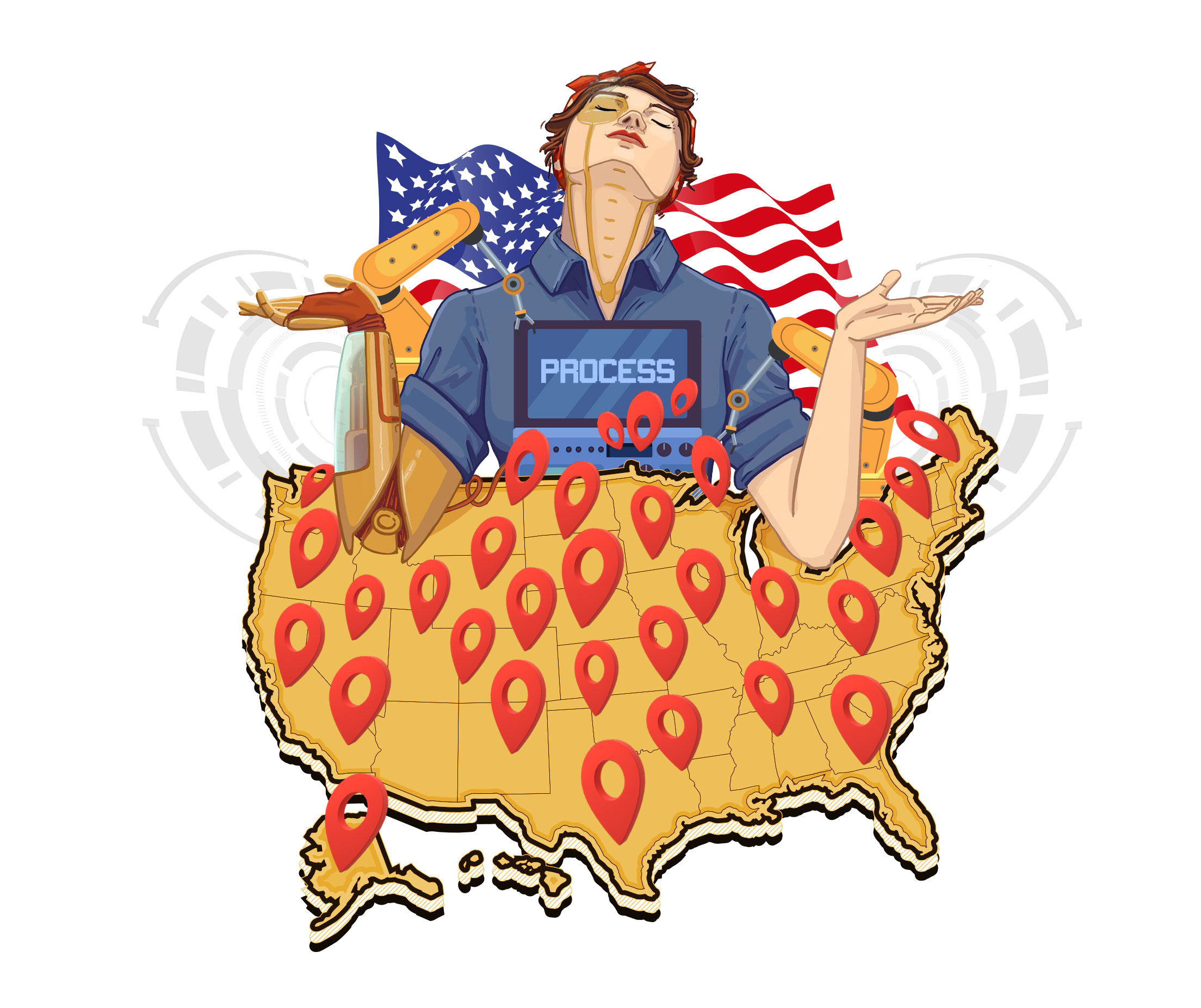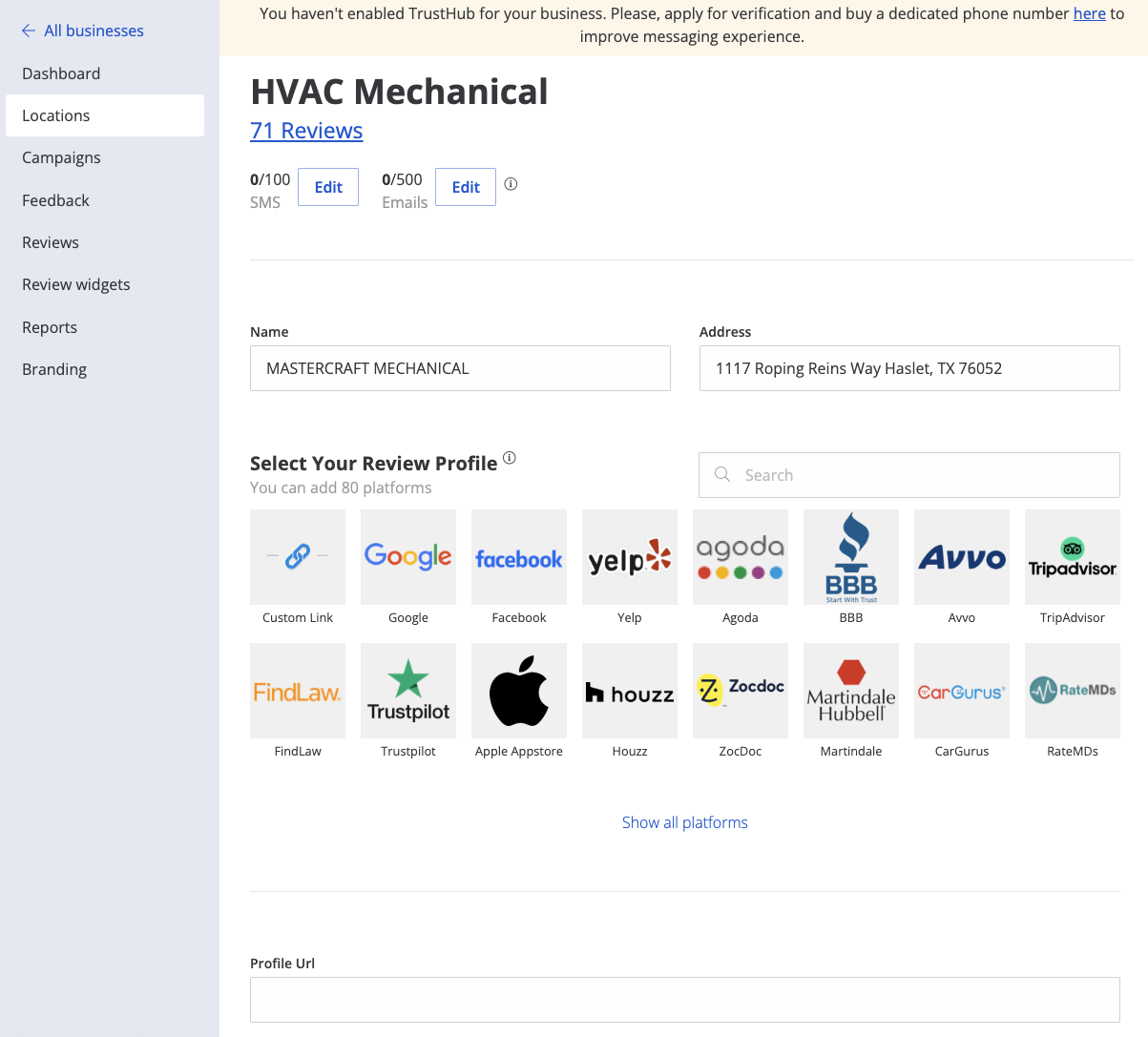 Reputation Management Software for Appliance Stores - Fortify Your Brand Presence
In the competitive industry of appliance retail, your brand reputation plays an integral role in attracting and retaining customers. Linda.co's local marketing software suite offers all-inclusive Reputation Management Software specifically designed for appliance stores. Our innovative tools such as SMS & Email Review Auto Responder Campaigns and review website embed widgets help you maintain a sterling brand image efficiently.
Maximize the potential of customer testimonials using our SMS & Email Review Auto Responder Campaigns. This feature enables you to quickly respond to customer reviews, fostering trust and engagement. Meanwhile, our Review Website Embed Widgets integrate seamlessly into your website, providing prospects with credible customer feedback to guide their purchase decisions. With the 80+ platform support offered, your positive reviews can be pushed to various platforms, increasing your overall brand reputation over the Internet.
Stay ahead of your competitors with the automated review reports and Zapier integration offered by Linda.co. With automated review reports, you gain insights into the public perception of your appliance store, enabling you to make informed strategic choices. Zapier integration extends the functionality of our reputation management software, allowing you to connect with over 3000+ apps, thereby automating and streamlining your review management. Respond efficiently to both positive and critical reviews using our Review Responses feature, demonstrating your commitment to customer satisfaction.
Lindabot: A Revolutionary AI Chatbot for Appliance Store Marketing and Operations
Embrace the power of AI technology with Lindabot, Linda.co's premium AI chatbot, designed to turbo-charge marketing for appliance stores. This cutting-edge tool incorporates Conversational Lead Qualification, AI appointment scheduling, AI Human Handoff Of Conversation Control, AI Conference Call Generation by Chatbot, Training Bot On Your Own Content, and a real time Chat dashboard to monitor conversations.
Lindabot shines in its ability to effectively qualify leads via engaging conversations. These intelligent interactions ensure only the most promising prospects are escalated, optimizing your marketing efforts. Meanwhile, efficient AI appointment scheduling significantly expedites the appointment-booking process, saving both your sales team and consumers valuable time. The intelligent AI Human Handoff feature ensures seamless transitions whenever a particular conversation requires a personal touch from your staff.
Take control of your AI conference calls using Lindabot, enhancing productivity and ease of communication. The power of AI delivers a streamlined process for conference call generation, freeing up staff resources. Real-time chat dashboard allows for the perfect balance of human oversight and automated efficiency. Furthermore, you can effortlessly train Lindabot on your company's specific content to capture your brand's unique voice. Thus, Lindabot ensures that your customer service never strays from its goal- to deliver exceptional service that mirrors your brand's ethos and values.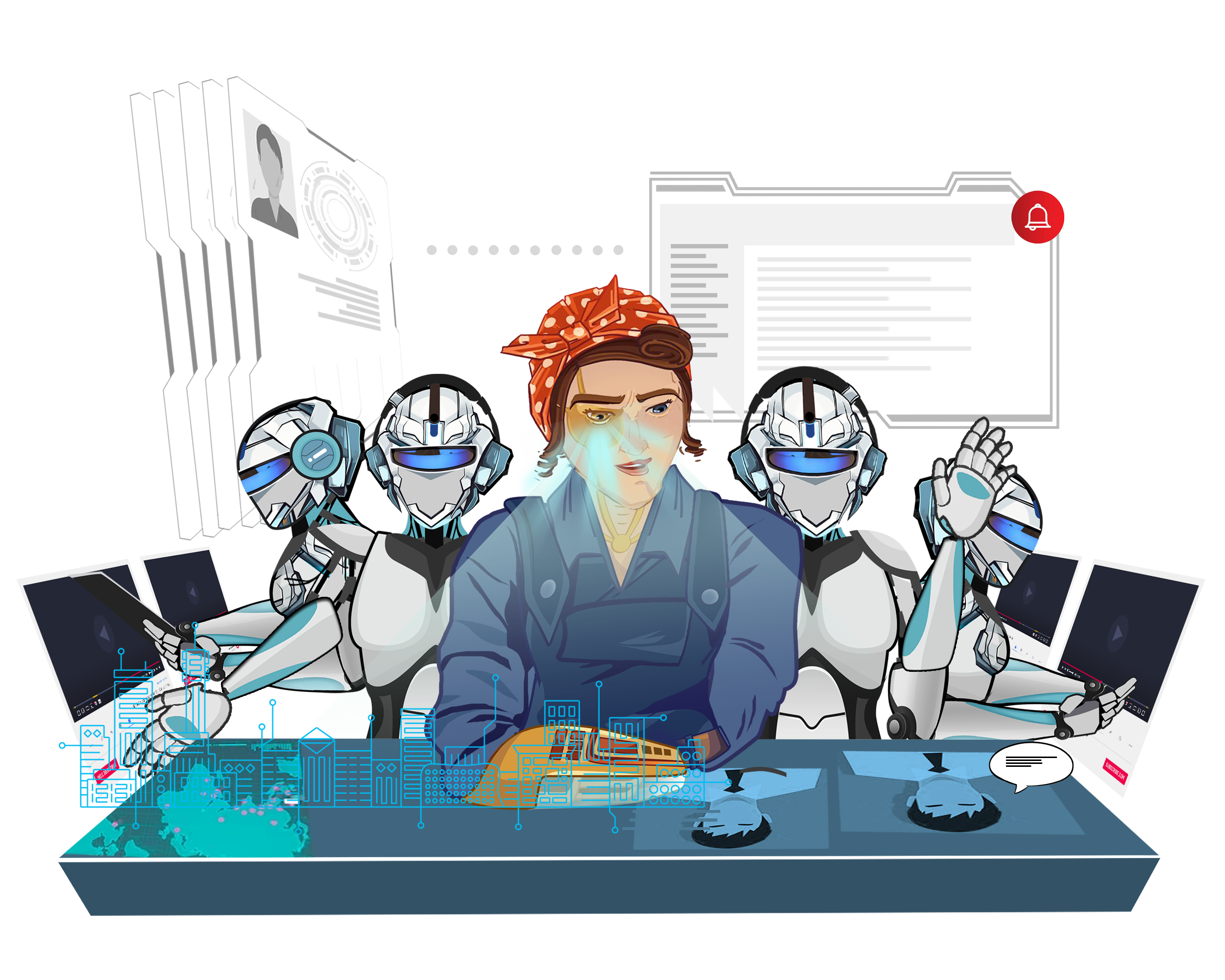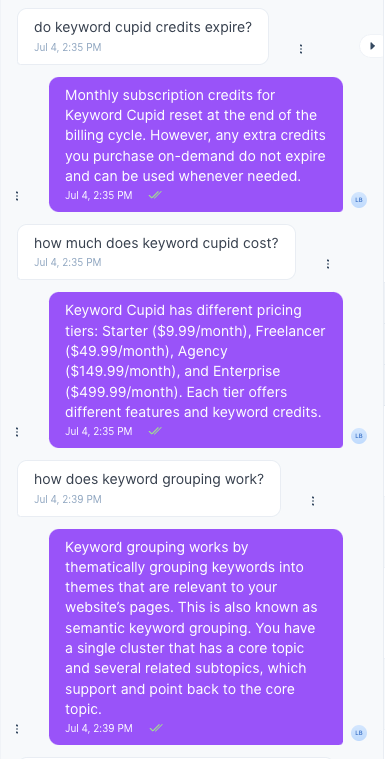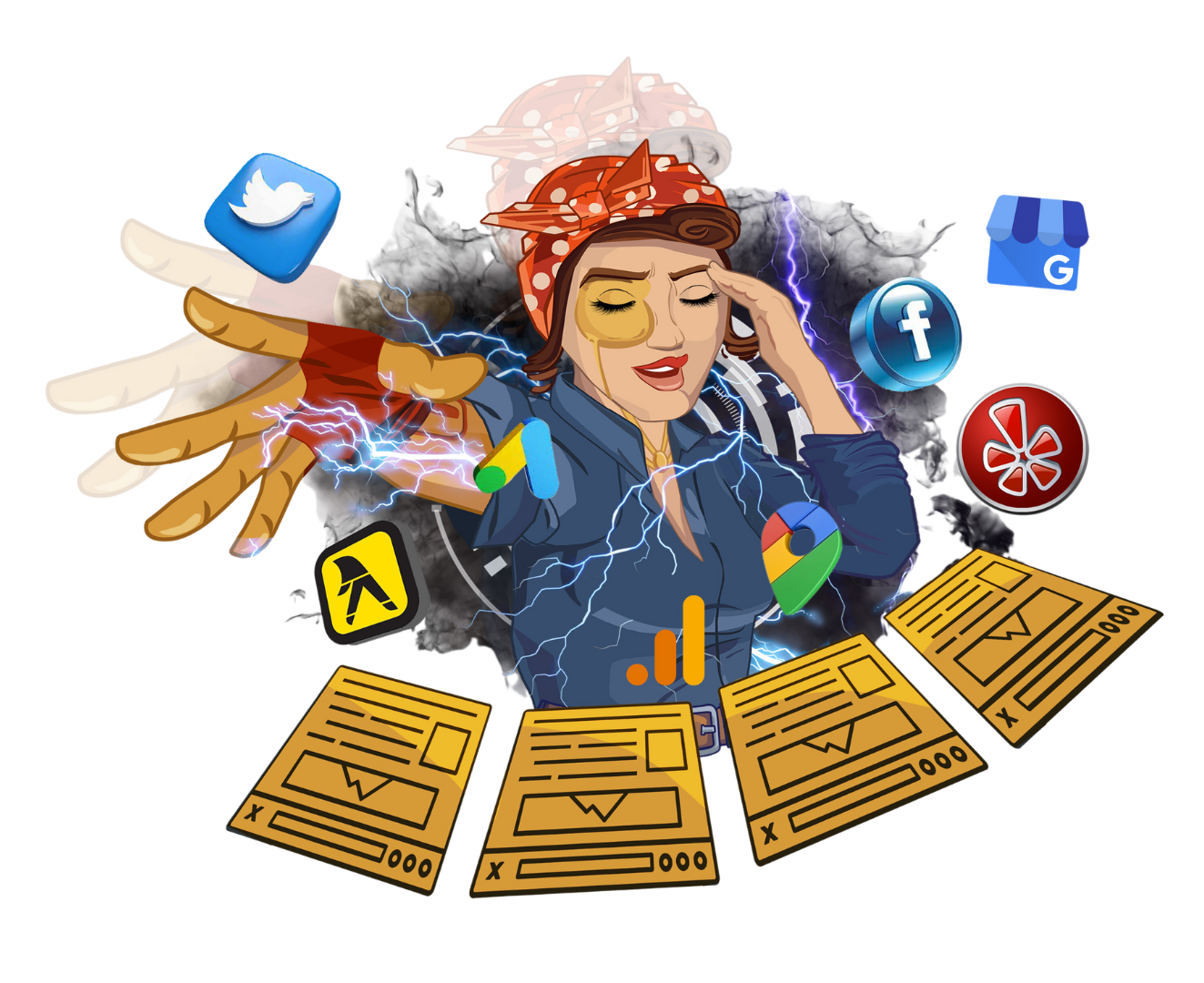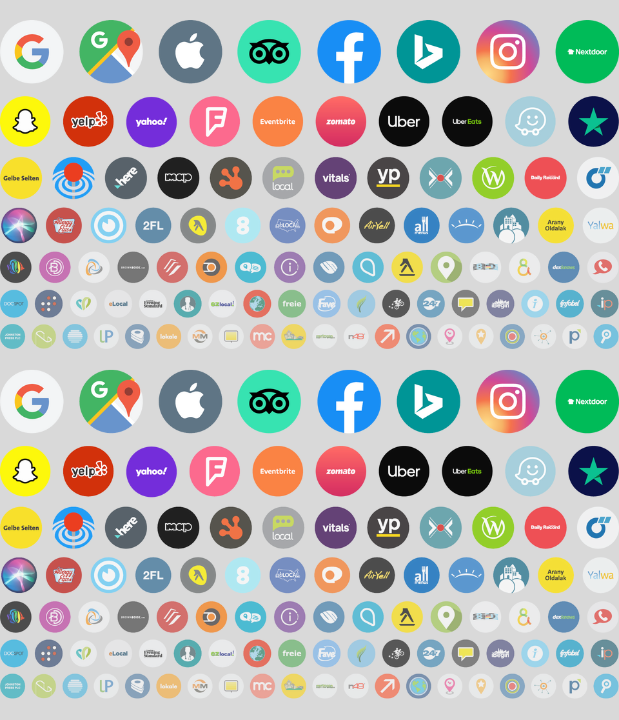 Appliance Store Marketing: Enhance Your Presence with Adaptive Listing Management
In the crowded market of appliance stores, making sure your brand stands out online is crucial for business growth. With Linda.co's Listing Management software, we've mastered the art of positioning your appliance store effectively across multiple online platforms. Our feature-rich local marketing software enables you to keep over 80 profiles and online directories up-to-date - a must-have for any appliance store looking to bolster their online presence, maintain credibility and boost customer visibility.
In addition to comprehensive profile management, Linda.co's Listing Management software helps you stay ahead of the curve by consistently monitoring changes on your 80 business listings. Through this feature, appliance stores can effortlessly sustain their brand consistency, ensuring that customers accessing their business information online get relevant, accurate, and trustworthy details round the clock.
Missing out on listings that potential customers might be surfing? Don't worry, Linda.co's software comes equipped with a unique feature that enables creating missing listings. By leveraging this capability, appliance store marketers can significantly expand their online footprint. Not only does this approach maximize your brand's visibility, but it also ensures you tap into potential customers searching for appliances online. Make the most of Linda.co's features and drive your appliance store to unparalleled digital success.
Efficient Lead Management Software for Appliance Stores with Robust Tracking Features
Introducing Linda.co's ace marketing software for appliance stores, optimizing the way you manage leads and improve your sales funnel efficiency. Our lead management tools are custom-designed for appliance stores, incorporating optimal features like Call Tracking with Round Robin and Multi-Ring Support, and Form Tracking with real-time notifications. Leveraging these features helps appliance stores streamline operations, maximize conversions and boost overall performance.
Our Call Tracking feature provides Round Robin and Multi-Ring Support for undertaking large-scale lead management for appliance stores. It aids in evenly distributing calls among your sales team, ensuring all leads are followed promptly and efficiently. Coupled with Multi-Ring Support, your team can respond swiftly to multiple leads simultaneously - bolstering your appliance store's lead response rate and enhancing customer satisfaction.
Adding to that, our Form Tracking feature sends real-time notifications when potential customers fill out forms on your site. And, no need to worry about being tied to your desk - with the Linda.co's Native Mobile App, view all your leads live on your phone! Witness an upgrade in your sales approach as our lead management features empower your appliance store with smart, SEO-driven marketing tools.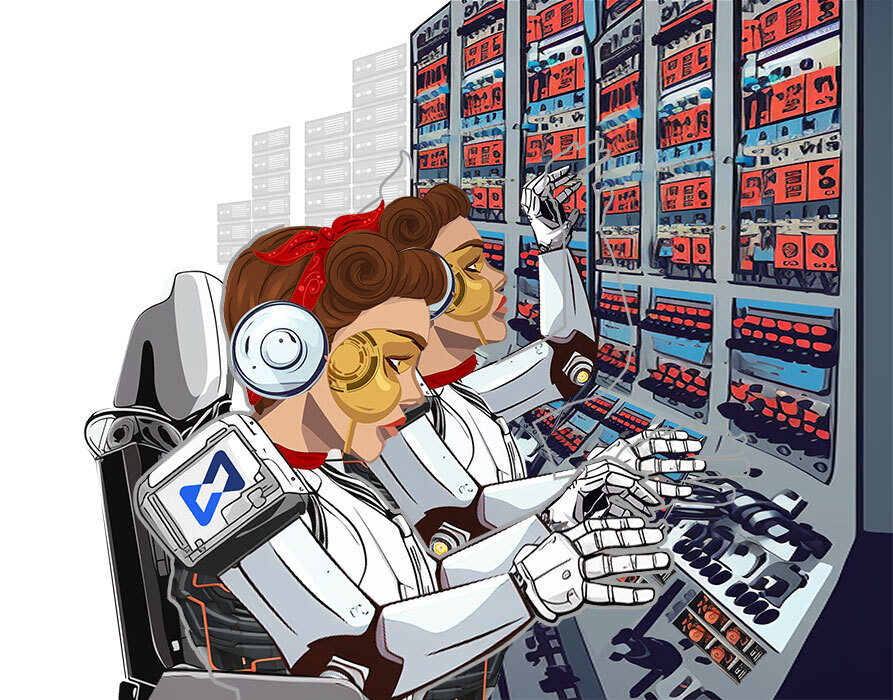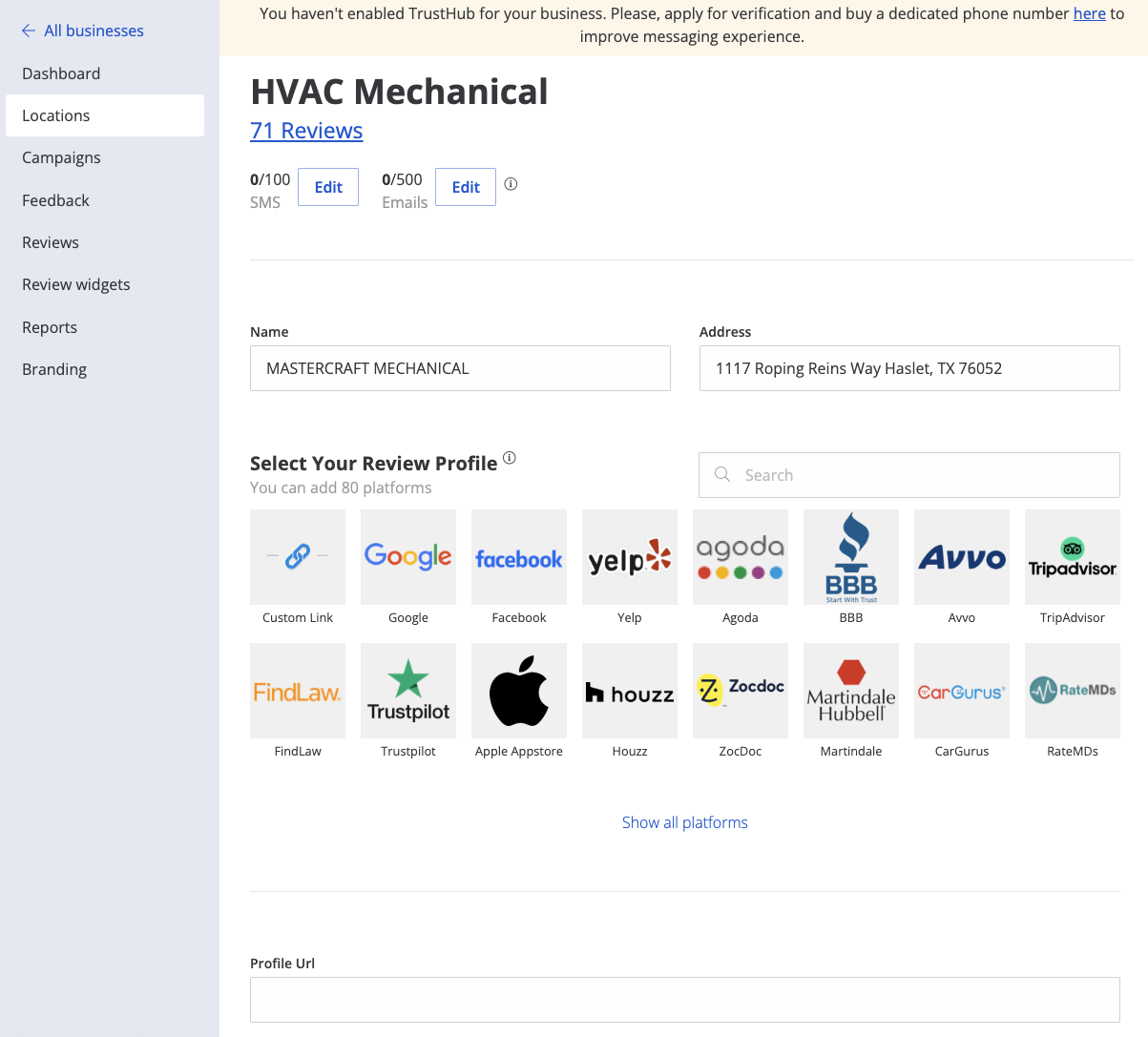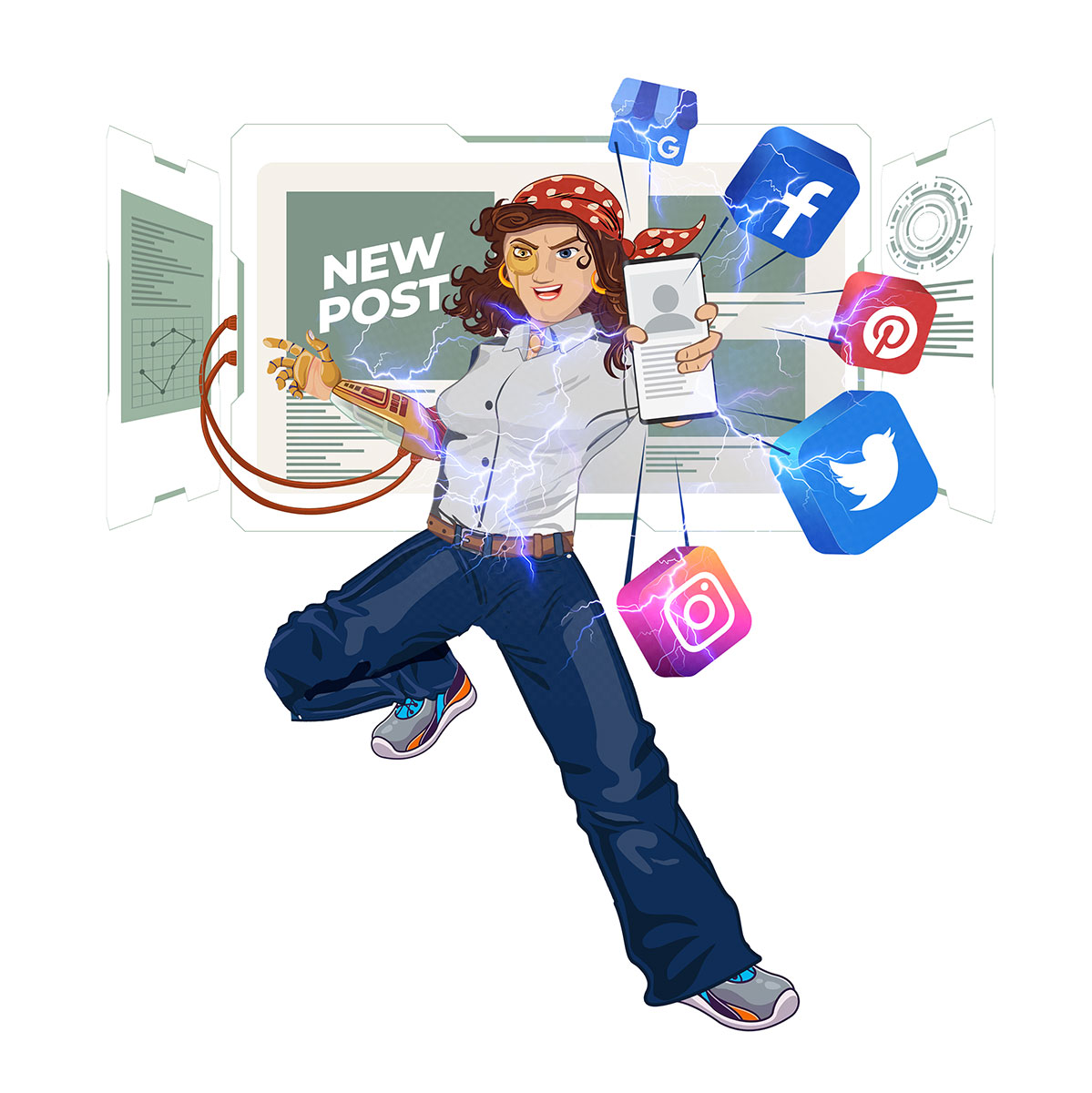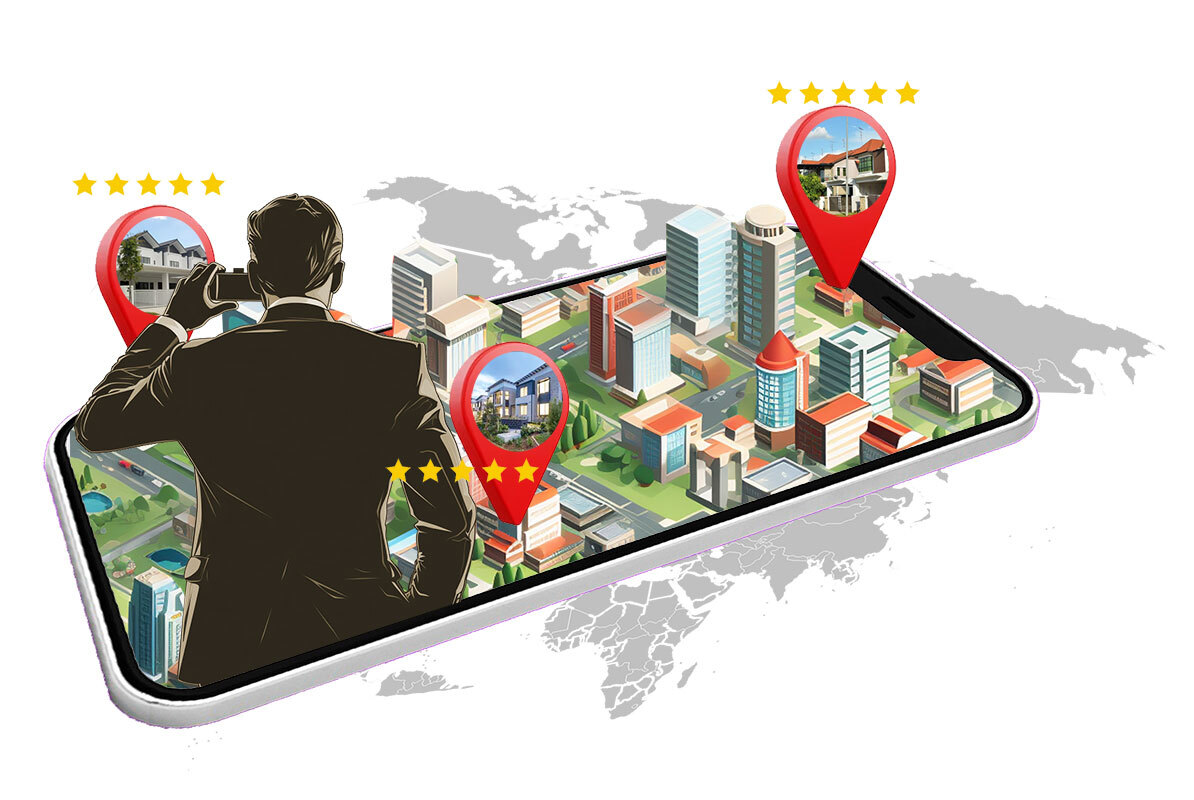 Harness the Power of Visual Content with Linda.co Job Photos Feature for Appliance Stores
In the competitive appliance store industry, standing out from the competition is key. With the powerful 'Job Photos Feature' of Linda.co's local marketing software, appliance stores can showcase their unique offerings, latest projects, and satisfied customer stories. By quickly capturing and publishing 'on the job' moments through the intuitive Linda mobile app, you can continuously feed your website and social channels with fresh and rich content.
From displaying latest appliance models to highlighting in-store events and customer favorites, the job photos feature does it all. With seamless syndication of these moments to your Google listings, social media platforms, and web pages, your online presence stays timely, accurate, and engaging. This continuous stream of engaging content drives customer interaction, increases online visibility and improves SEO - ultimately pushing your appliance store to the forefront of search results.
Leverage the Job Photos Feature on Linda.co to capture and distribute valuable content in real-time. Promote your energy-efficient appliances, showcase your popular brands, and share customer testimonials—all from your mobile device. This powerful feature will keep your content fresh, enhance your brand image, engage your customers, and boost your online rankings. Turn every moment into a marketing opportunity and watch your appliance store take the spotlight in the digital arena with Linda.co.
Omni Channel Inbox: Your All-In-One Communication Solution for Appliance Store Marketing
Enhance your appliance store marketing with Linda.co's industry-leading Omni Channel Inbox. This innovative feature seamlessly consolidates all your communication channels, including website chats, SMS, email, Facebook Messenger, and WhatsApp under one easily-managed inbox.
Stay connected with your customers using our Live Website Widget. As an appliance store, it's crucial to answer customer queries promptly. With our tool, we provide a platform for real-time interaction on your website. Whether it's answering a product question or supporting a purchase, you're always just a click away.
Meet the needs of a growing business with unlimited team member integration and custom styling and settings. No matter the size of your team, everyone can access the Omni Channel Inbox on our web-based platform or via our native mobile app. From cohesion in brand aesthetic to efficient communication management, Linda.co's Marketing Software for Appliance stores is your solution to optimizing customer engagement and driving sales growth.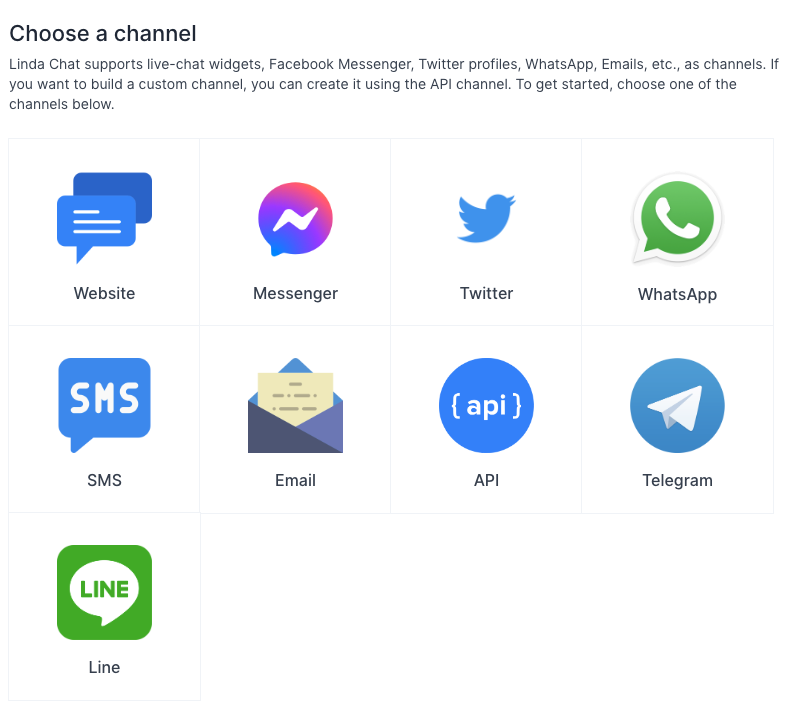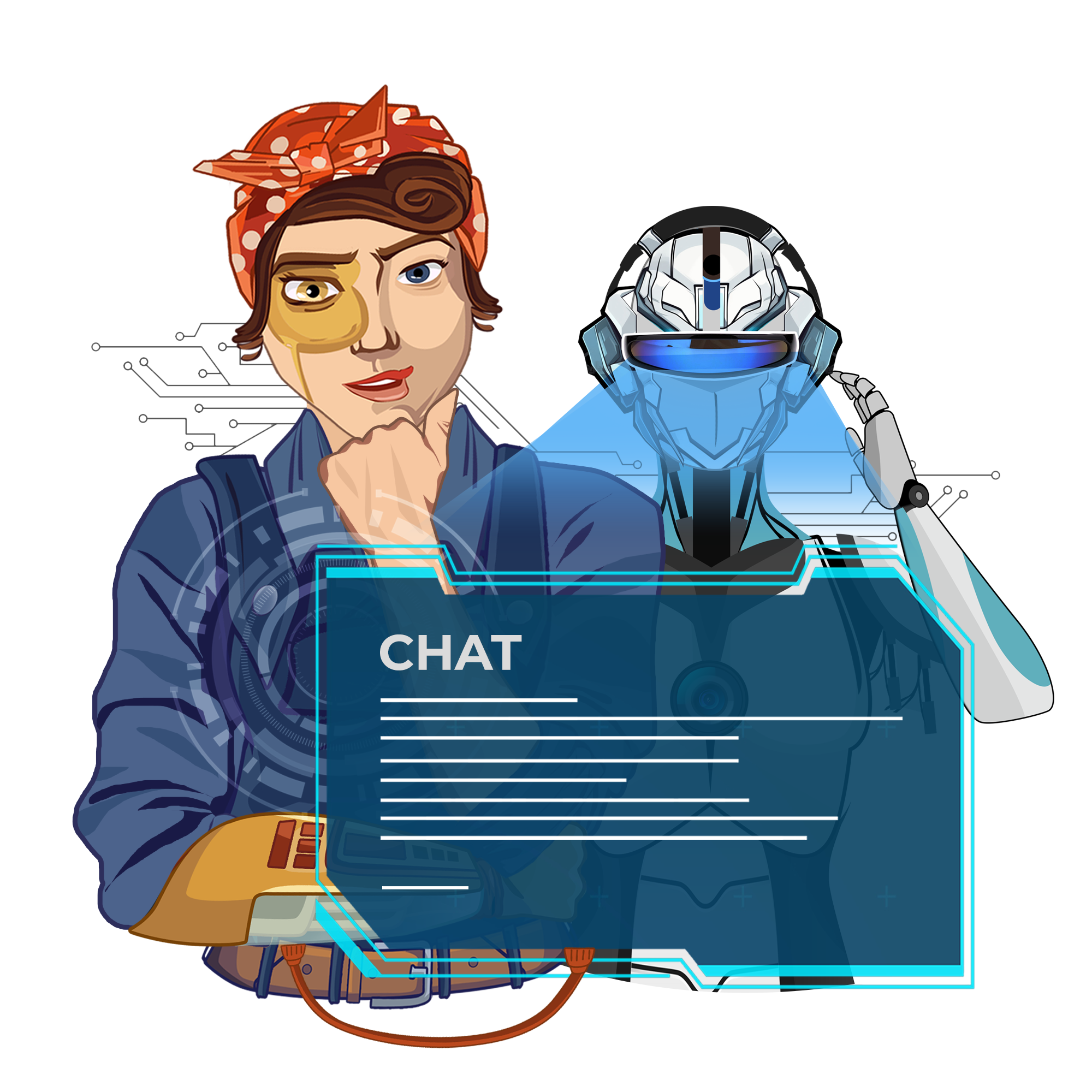 Elevate Your Appliance Store's Visibility with Linda.co Marketing Software
Unleash the Power of Local SEO, AI and Multi-platform Engagement to Drive Business Growth
Listing Management
Boost your local SEO rankings with Linda.co's Listing Management. Utilize smart features like Rank Tracking to monitor your position in search results, GBP Post Scheduling to consistently update your Google Business Profile, and Photo Scheduling to ensure a steady flow of relevant imagery to your profiles. Ay your appliance store are even offered the unique ability to conduct Q&A Posting, facilitating a deeper connection with potential customers.
Reputation Management
Maintain favorable ratings across 80+ review platforms with our integrated Reputation Management. Initiate Review SMS & Email Request Campaigns to gather more customer feedback and display these reviews seamlessly on your website with our Review Website Display Widget. Review Reports provide insightful data to assess and improve your brand's reputation.
AI Chatbot
Engage with your customers on a deeper level using our AI Chatbot. With features such as AI Lead Qualification, identify the prospects most likely to convert into customers. AI Appointment Scheduling makes booking appointments easy for your customers. Furthermore, AI Knowledge Base Q&A responds to common customer inquiries automatically, ensuring round-the-clock customer service.
Lead Management
Track and convert every lead using our Lead Management tools. Call Tracking provides valuable data on your telephone leads, while Form Tracking helps you gather information on leads from your website. By collecting this data, your appliance store can acquire a comprehensive understanding of potential customers and their needs, leading to increased conversions.
Business Directory Data Sync
Ensure your business information's uniformity and accessibility across various platforms with our Business Directory Data Sync tool. This feature saves time and improves your local SEO by synchronizing your up-to-date business details to all major directories.
Omni Channel Inbox
Engage with your customers and potential clients on their favorite channels with our Omni Channel Inbox. This feature allows appliance store owners to manage all messages from social media, emails, SMS, or live chat in one place, thereby improving communication efficiency.
Testimonials
Hear from Happy Linda customers
Get Started With Linda
Enjoy Concierge Account Setup with every Linda account
Get started today