Leading Marketing Software for Animal Hospitals
Boost Your Veterinary Practice with Our Targeted Marketing Software
Schedule Product Demo
Experience the power of Linda, the premier marketing software for animal hospitals. Schedule a demo now and learn how Linda can revolutionize your marketing strategies.
Schedule Demo
Sign Up For Linda
Ready to elevate your veterinary practice? Sign up for Linda, the ultimate marketing software for animal hospitals, and transform your business today.
See Pricing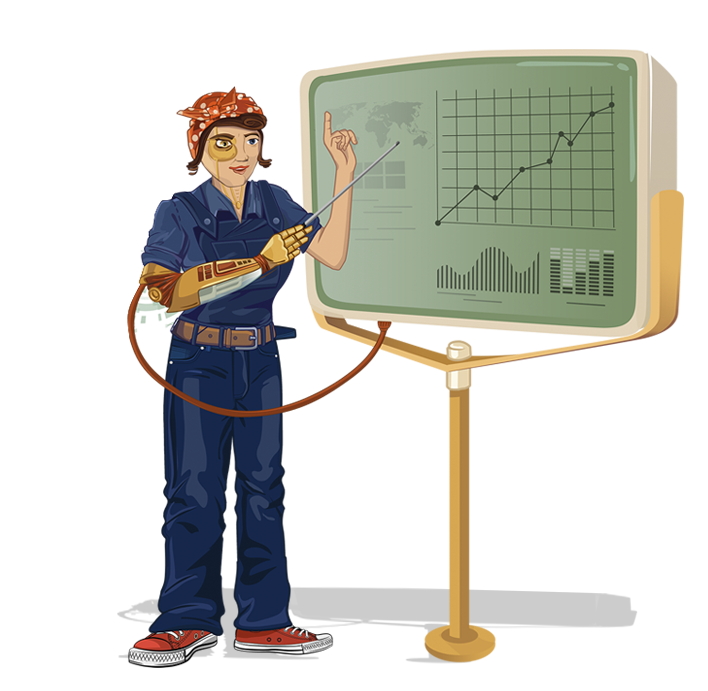 Unlocking Growth through Marketing Software for Animal Hospitals
In the fast-paced digital world, efficient marketing is critical to the success of every business, including animal hospitals. Strafing away from the conventional ways, marketing software for animal hospitals comes as a game-changer, driving progress while ensuring maximum efficiency. This indispensable tool brings about a paradigm shift in managing pet health services marketing, directly impacting the growth and visibility of your animal hospital on digital platforms.
The strategic application of marketing software can significantly catapult your animal hospital's growth, enhancing how you connect with current and potential clients. Leveraging these tools not only simplifies your marketing efforts but also gives access to critical data about your market and performance. Thus, the adoption of marketing software for animal hospitals stands as the smart choice for streamlined operations and amplified growth, forging a brighter future for your business in the pet healthcare industry.
Advanced Location Management for Animal Hospitals with Linda.co Marketing Software
Welcome to Linda.co, a sophisticated local marketing software suite, designed especially for the unique needs of an Animal Hospital. We understand the intricate dynamics of location-based marketing and have thus integrated powerful tools such as Rank Tracking and GBP Post Scheduling in our offering. These superior features enable Animal Hospitals to dominate their respective local search engine results, providing a strategic edge in a highly competitive industry.
Leverage the power of Linda.co's Heatmap functionality under its Rank Tracking feature to visualize data and analyze trends, thus achieving unparalleled accuracy in your local SEO strategy. Our GBP Post Scheduling and GBP Photo Scheduling tools facilitate timely updates and impactful imagery on your Google My Business page, enhancing online visibility. Amplify your connection with customers by engaging promptly and appropriately to their queries with our seamless Q&A Posting feature. We also offer Attribute Change Monitoring to stay on top of any alterations, ensuring your business profile remains accurate and up-to-date.
Our extensive marketing suite for Animal Hospitals comes equipped with Competitor Auditing, providing invaluable insights to better understand your market standing and opportunities for growth. Furthermore, receive comprehensive Monthly Reports that detail your local SEO performance, equipping your Animal Hospital with business intelligence to make data-driven decisions. Implement Linda.co's innovative location management tools to propel your Animal Hospital to newfound heights in local online presence and reputation.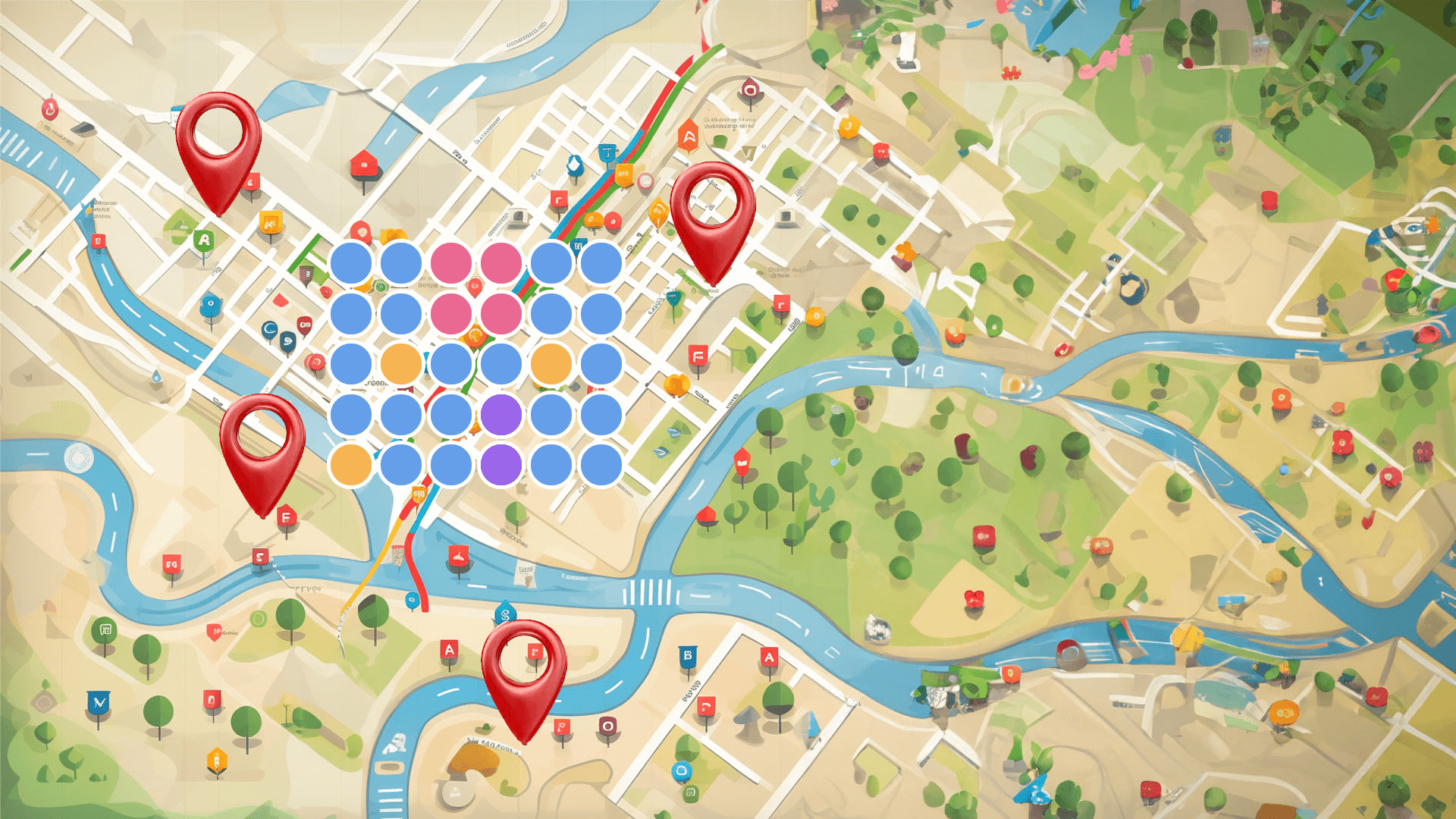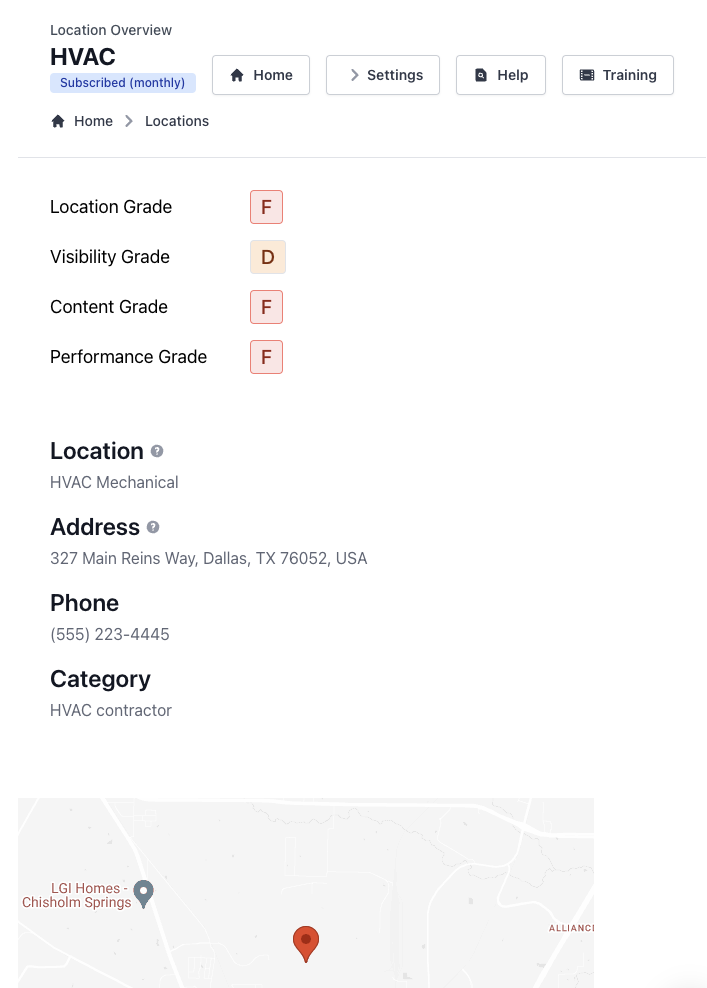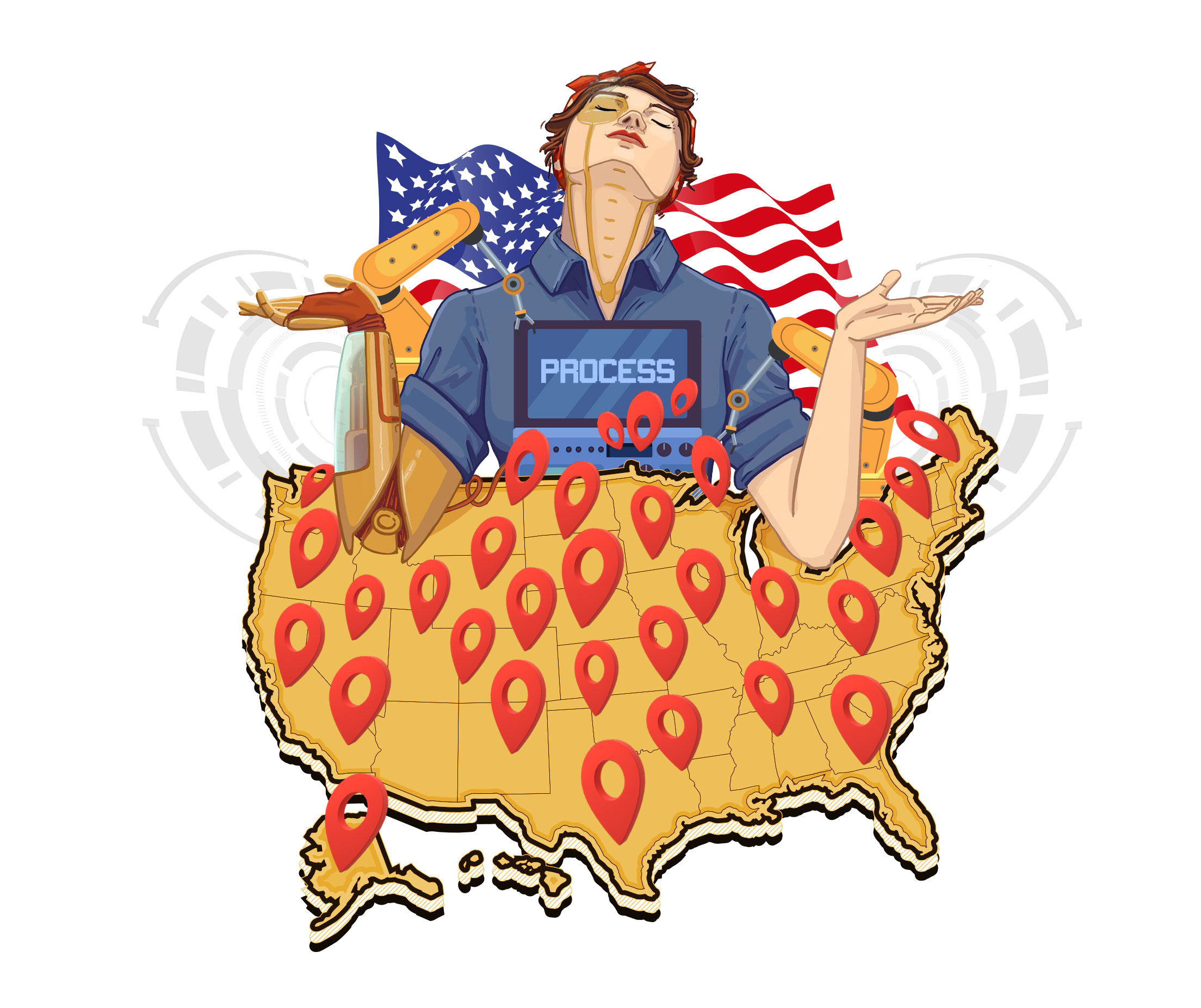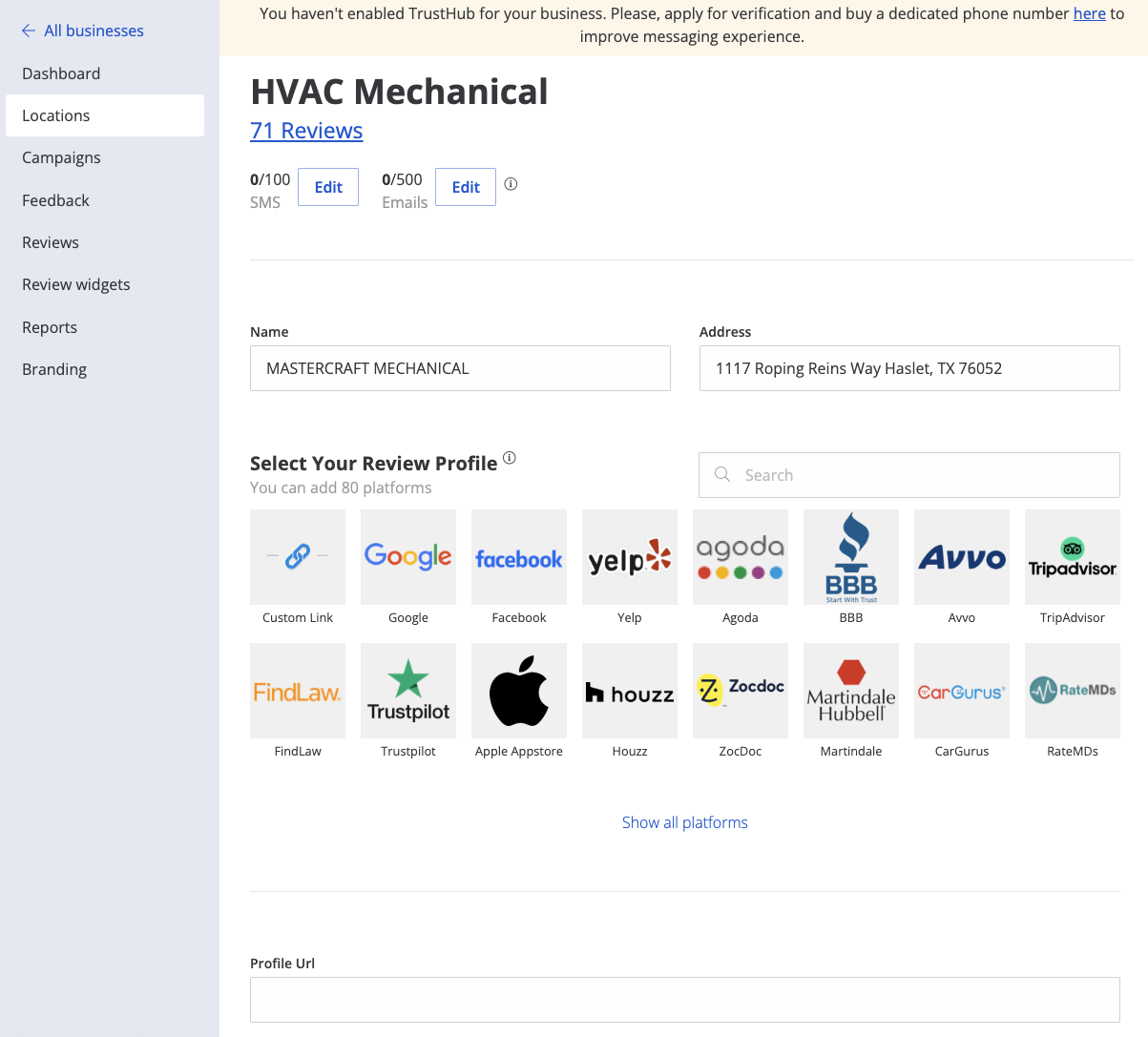 Maximize your Animal Hospital's Reputation with Linda.co's Comprehensive Marketing Software
Maintaining a stellar reputation for your animal hospital is no small feat in the highly competitive veterinary industry. Leverage Linda.co's state-of-the-art local SEO marketing software to effortlessly manage your reputation, gain visibility, and attract more clients. Our suite of powerful tools includes SMS & Email Review Auto Responder Campaigns, Review Website Embed Widgets, Zapier Integration, Review Responses, support for over 80 platforms, and Automated Review Reports.
Harness the power of instant communication with our SMS & Email Review Auto Responder Campaigns. Immediately respond to reviews, whether positive or negative, and oversee your online reputation efficiently. Our Review Website Embed Widgets feature allows your happy clients to leave a review directly on your website, improving your SEO and boost your online profile. Additionally, get the best of automation efficiency with our seamless Zapier Integration - consolidate reviews from various platforms, automate your response process, and manage everything in one place.
Rest assured that every review, regardless of the platform it came from, won't go unnoticed with our 80+ platform support. Keep a close eye on your veterinary clinic's reputation through our intuitive dashboard and the automated review reports we provide periodically. Ensure instant attention to any negative review with our proactive Review Responses feature, turning potential crises into opportunities. Trust Linda.co's marketing software to help manage your reputation, allowing you to focus more on providing top-notch service to all furry friends and their owners.
AI Chatbot Marketing Solutions for Animal Hospitals - Unleash the Power of Lindabot
Embrace the future of digital marketing for animal healthcare with Lindabot, the revolutionary AI chatbot from Linda.co. Utilizing advanced elements of Artificial Intelligence, Lindabot enhances client interactions, boosts conversions, and optimizes appointments in animal hospitals. Dynamically adapt to a modern veterinary market, exceed client expectations, and solidify your business practices with our local SEO marketing software.
Lindabot's intelligent Conversational Lead Qualification feature helps you identify potential clients among your digital traffic, significantly improving conversion rates. With AI appointment scheduling, Lynnbot organizes and streamlines patient appointments, reducing administrative burden and increasing hospital efficiency. Notably, our Chatbot can handle multiple inquiries simultaneously 24/7, an essential tool for ensuring immediate, effective customer service.
Engineered with the capability for AI Human Handoff Of Conversation Control, Lindabot facilitates a seamless transition to your staff when required, guaranteeing an uninterrupted client experience. Its AI Conference Call Generation capability enables virtual team collaborations, increasing your hospital's operational efficiency. Additionally, by training the Bot on your unique content, it becomes a true reflection of your hospital's ethos and services. With Lindabots' real-time chat dashboard, you can monitor conversations, track performance, and obtain valuable data insights. Raise the bar of excellence in animal healthcare with Lindabot, your trusted partner in AI marketing software for animal hospitals.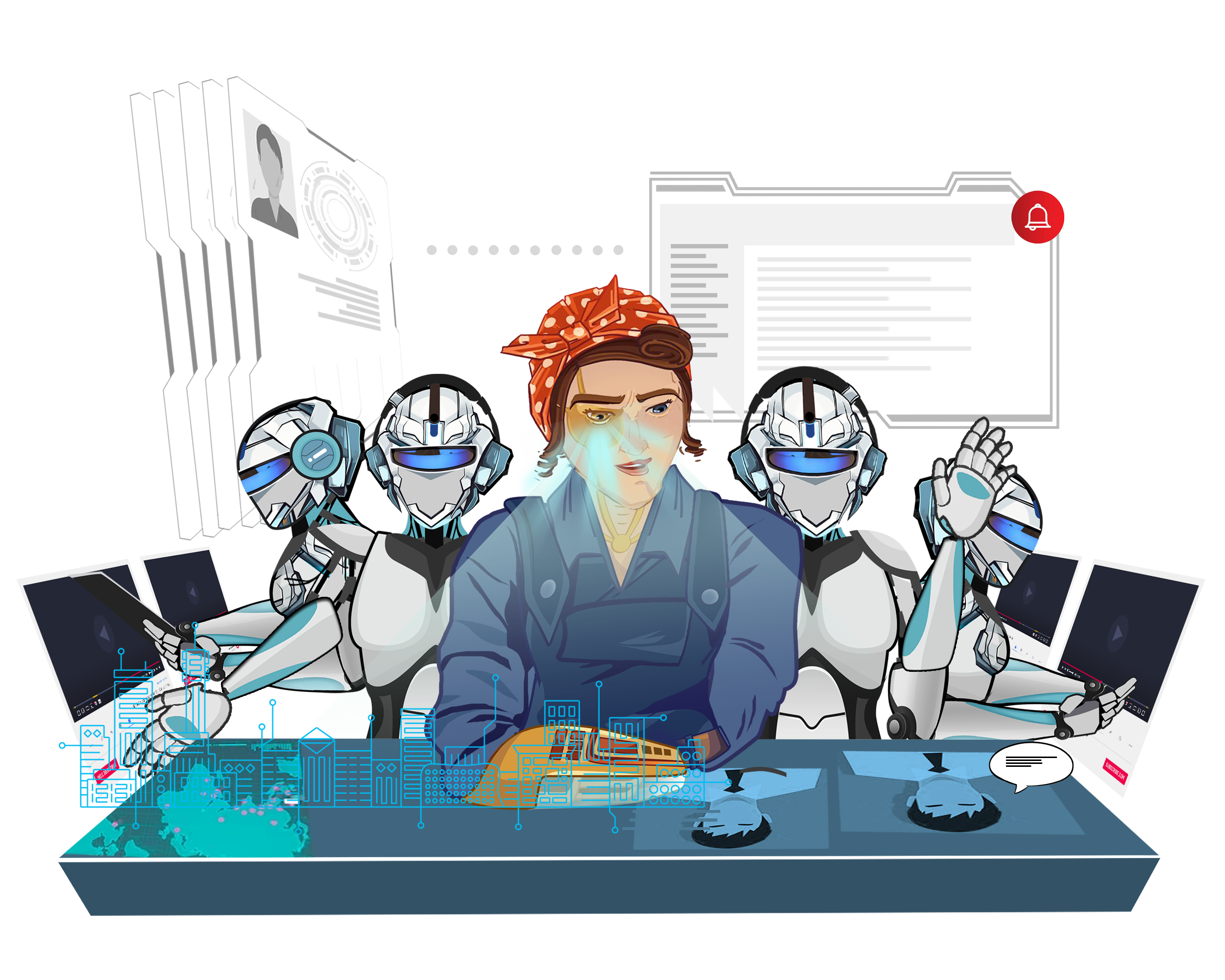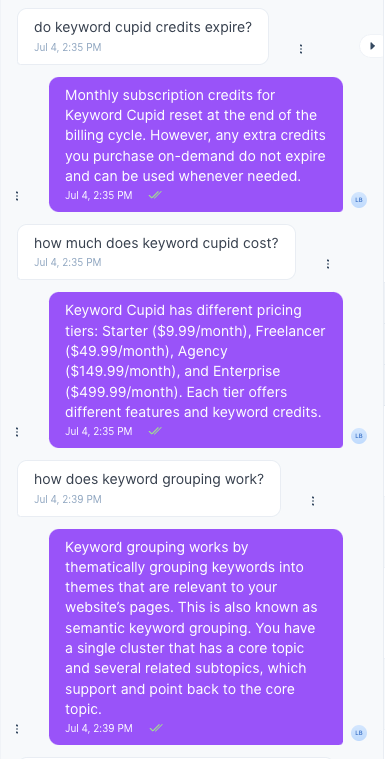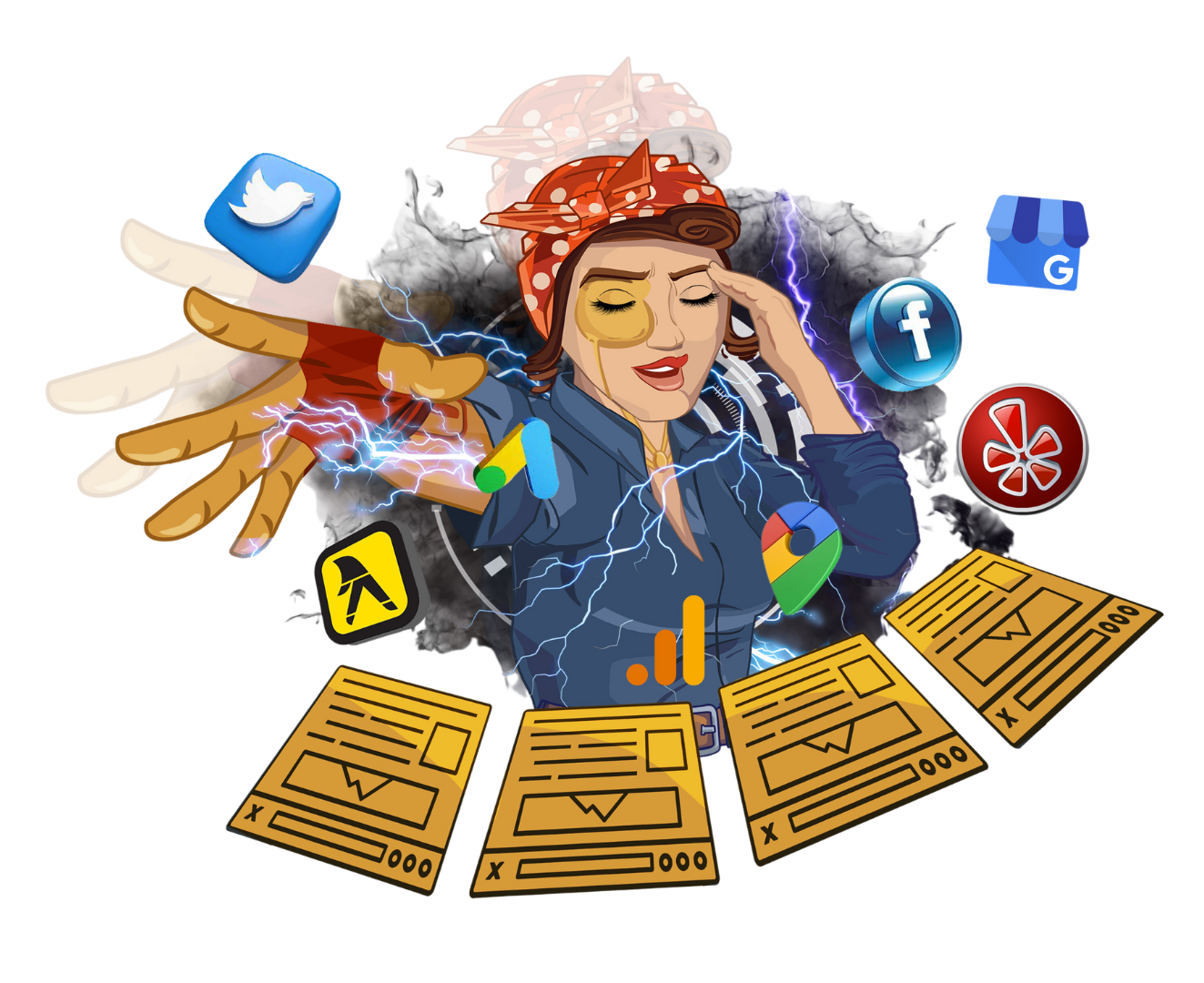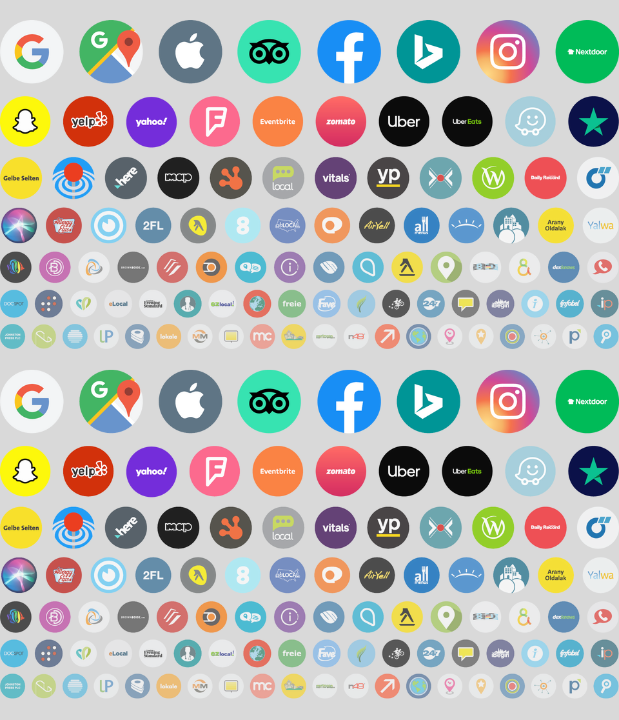 Revolutionary Listing Management Software for Animal Hospitals
Boost your online presence and be seen by more pet owners with Linda.co's Marketing Software designed exclusively for Animal Hospitals. A potent blend of technology and expertise, our Listing Management tool simplifies online directory management with the ability to maintain over 80 profiles consistently. By ensuring your directory listings are accurate and up-to-date, Linda.co generates more traffic and builds a stronger reputation for your animal hospital.
Monitor changes across 80 business listings effortlessly using Linda.co's powerful Marketing Software. We understand the dynamics of the Animal Hospital industry and have tailored our software to ensure that you remain at the peak of your online marketing campaign. Alterations in business details are inevitable, but being unaware of these changes can adversely affect your online presence. Our marketing software ensures you have access to real time changes across major online directories, ensuring that you stay ahead, always.
Don't let a missing listing cost you potential clients. Linda.co's animal hospital marketing software ensures that you capitalize on every opportunity by identifying and creating missing listings across various online platforms. Replicate your data across all networks with just one click and see the magic unfold. Improve your online visibility, drive more footfalls to your animal hospital, and generate the recognition your business deserves.
Leading in Lead Management Solutions: Enhancing Operations for Animal Hospitals with Linda.co
Embrace Linda.co's innovative and meticulously designed lead management system, fine-tuned to bolster the operation of Animal Hospitals. As the pioneer in local SEO marketing software, Linda.co has developed a cutting-edge suite of tools specifically attuned to the needs of the animal care industry. Our robust lead management solutions, incorporated with integral features such as Call Tracking with Round Robin and Multi Ring support, Form Tracking with real-time notifications, and Native Mobile App integration, propel your animal hospital's marketing efforts to unprecedented heights.
Our advanced Call Tracking tool offers both Round Robin and Multi Ring support, ensuring no lead goes unattended and every potential customer gets the care and attention they deserve. This powerful, integrated feature enables streamlined communication, improved customer engagement, and ultimately, heightened customer satisfaction - a key determinant in an industry as crucial as animal healthcare.
With Linda.co's Form Tracking tool, benefit from real time notifications that intimate you instantly when a prospect fills out a form. Plus, the integration of a user-friendly Native Mobile App allows you to monitor and manage leads live from your phone, no matter where you are. Fortify your lead management strategy with Linda.co and unlock the potential to transform how your Animal Hospital connects with its clientele and cultivates promising connections.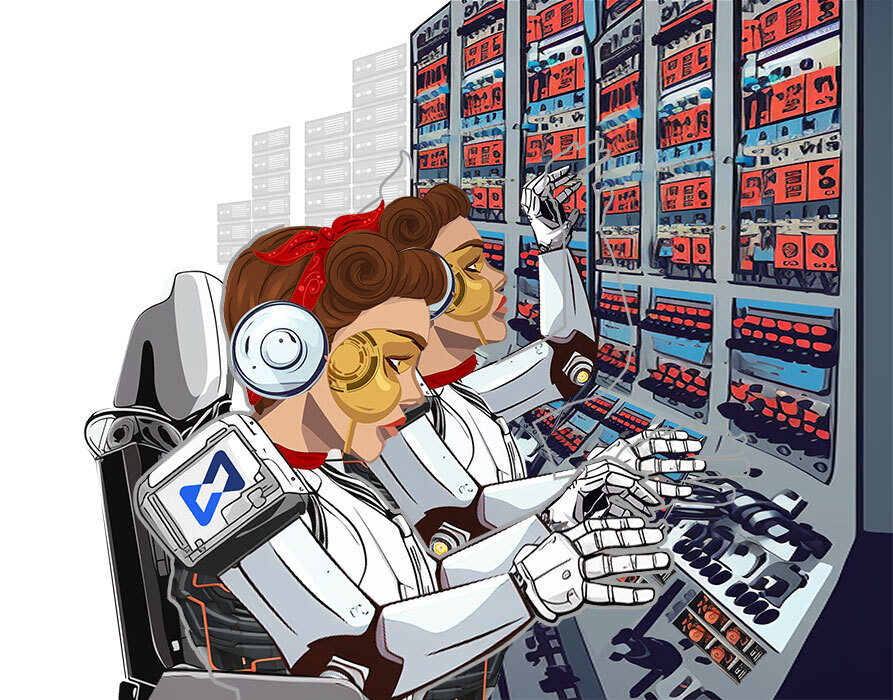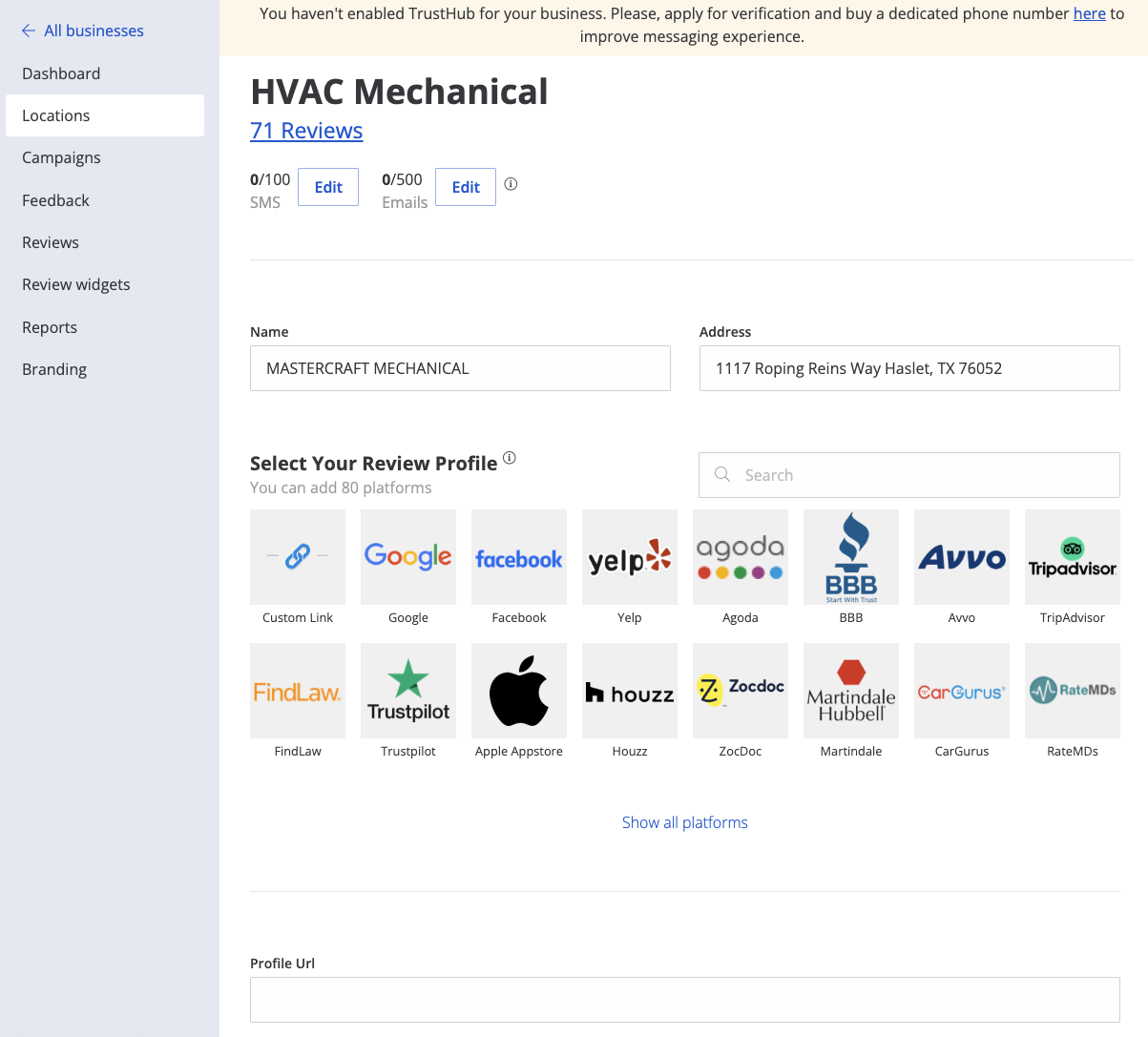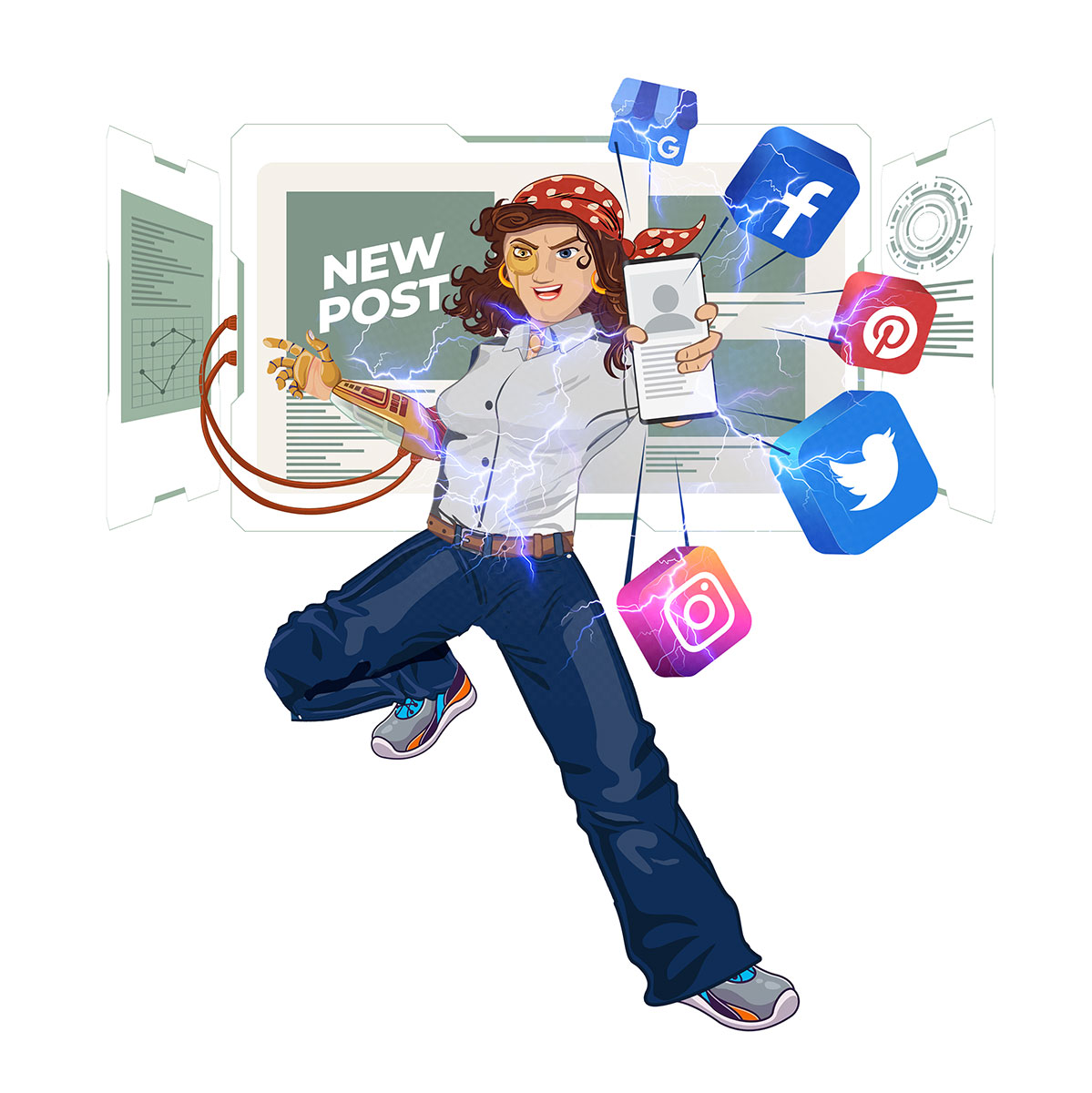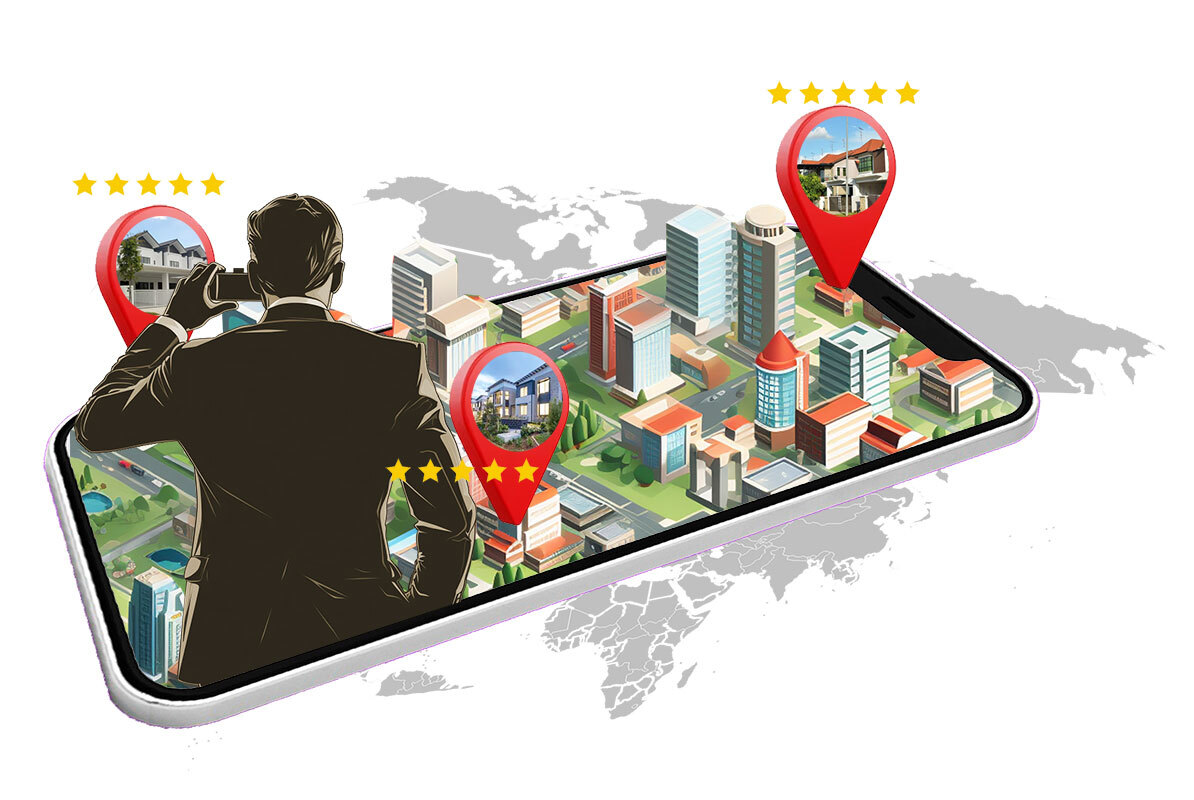 Leveraging Job Photos Feature for Amplified Animal Hospital Marketing
As a renowned animal hospital, it's pivotal to spotlight real-time interactions and proficiency in animal care. The Job Photos Feature from Linda.co, a local SEO marketing software, offers the benefit of effortlessly capturing, and publishing these candid 'on the job' moments directly from our user-friendly mobile app onto your website and across all your social media channels.
This unique feature gives you the ability to diversify your content, keeping your online presence consistently fresh. Syndicating these authentic experiences not only elevates engagement but also significantly boosts your SEO ranking. Moreover, direct syndication to Google listings enhancing visibility and drives organic traffic to your site.
With the Job Photos Feature, laced with the power of local SEO, your animal hospital can tell unique stories behind every saved life, every wagging tail, and purring kitties, creating a lasting impact on your audience. All of this contributes to building a strong online reputation for your animal hospital, ultimately leading to increased patronage, loyalty, and business growth.
Top-Rated Omnichannel Inbox Features of Marketing Software for Animal Hospitals
Ensure your animal hospital moves at the speed of now with Linda.co's exclusive Omnichannel Inbox features. This best-in-class marketing software for animal hospitals is crafted to help you strike the perfect balance between efficiency and customer satisfaction. From a live website widget to omnichannel support across various platforms, it resonates the modern requirements of the demanding animal healthcare industry.
Level-up your customer interactions with our live website widget and comprehensive omnichannel support, connecting you to patients via website interactions, SMS, email, Facebook Messenger, and WhatsApp. This allows you to facilitate immediate, personalized and effective communication with pet owners seeking your services, in a medium they prefer.
Designed with scalability in mind, our software offers unlimited team member seats, letting you expand your team without worrying about additional costs. Benefit from the custom styling and settings of the inbox that reflect your brand's unique identity. With web-based access and native mobile app compatibility, your team can stay connected, follow up promptly and work in sync, ensuring seamless operations for your animal hospital.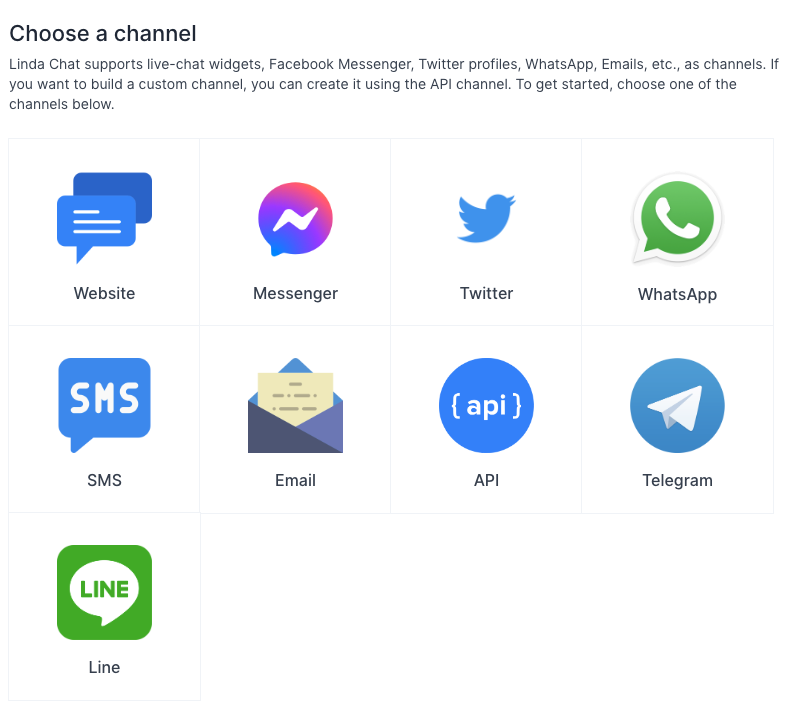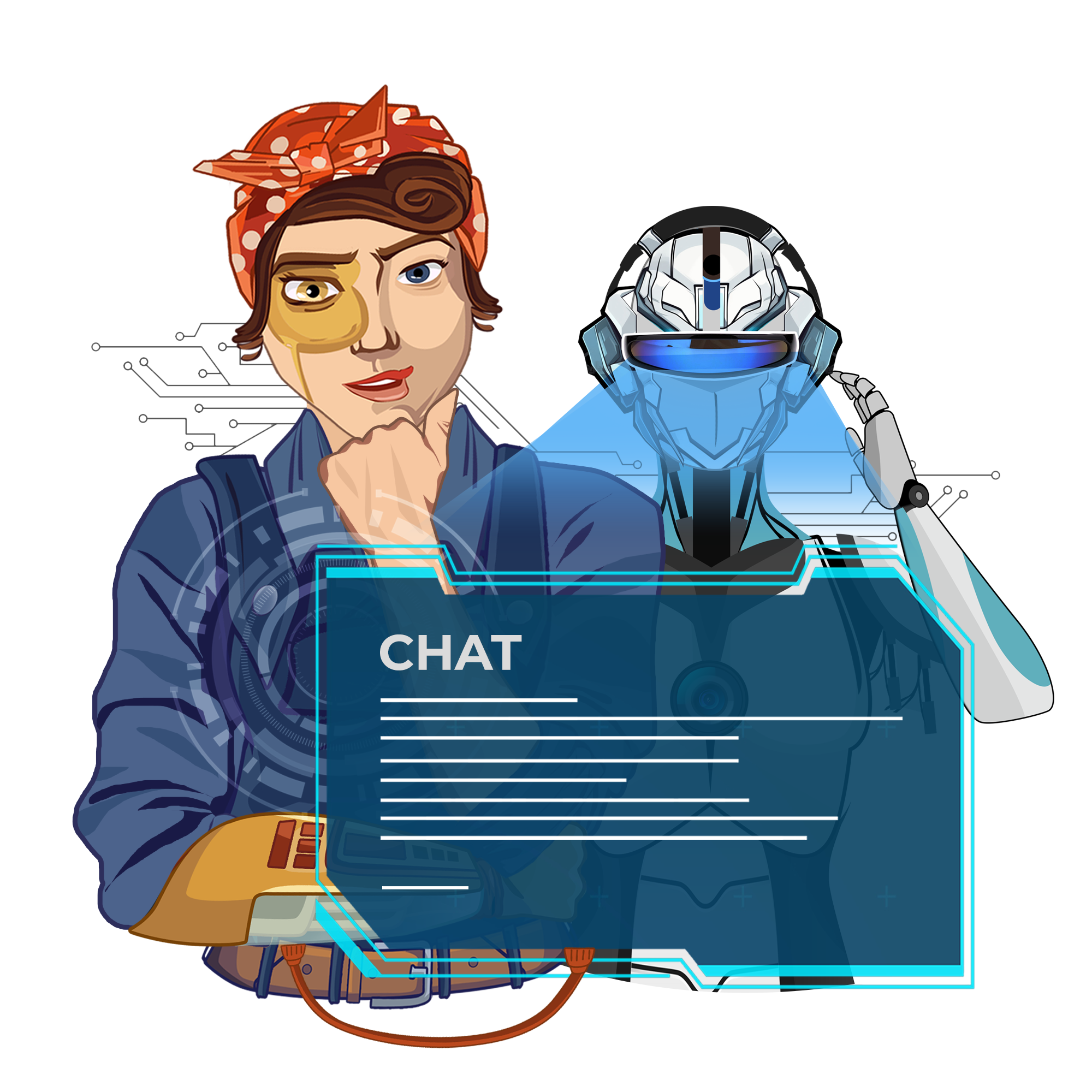 Supercharge Your Animal Hospital Marketing with Linda.co
Automate, Optimize, and Simplify with Our Marketing Software Designed for Animal Hospitals
Listing Management
Linda.co's Listing Management feature offers animal hospitals the ability to manage rank tracking, Google My Business post scheduling, photo scheduling, and Q&A posting. This not only optimizes your online visibility in local searches but also aids in presenting well-curated content which boosts your reputation in the pet care sector.
Reputation Management
Communicate better with your clientele. Our Reputation Management tools offer Review SMS & Email Request Campaigns, Review Website Display Widgets, extensive Review Reports, and support for 80+ review platforms. Keep your finger on the pulse of your patients' needs, ensure absolute transparency, and deliver an exceptional customer experience.
AI Chatbot
Leverage intelligent automation for better customer relations. Linda.co's AI chatbot delivers AI Lead Qualification, AI Appointment Scheduling, and AI Knowledge Base QA. This gives you the means to instantly address client queries, streamline appointment processes, and provide quick, informative responses about your services.
Lead Management
Never lose sight of potential clients. Our Lead Management tools provide Call Tracking and Form Tracking, ensuring every potential cart is accounted for, and allowing you to effectively reach out to clients seeking veterinary services.
Business Directory Data Sync
Guarantee the accuracy of your animal hospital's location details across all platforms. Our Listing Management feature offers Business Directory Data Sync, assuring reliable information and promoting an effective local SEO strategy.
Omni Channel Inbox
Interact with your clients more effectively. Linda.co's Omni Channel Inbox tool fosters better communication, allowing you to engage with your clients across various platforms from a single interface, enabling faster responses and improved customer service.
Testimonials
Hear from Happy Linda customers
Get Started With Linda
Enjoy Concierge Account Setup with every Linda account
Get started today