Revolutionize Your Aerial Photography Business with Our Innovative Marketing Software
Elevate Your Business Heights - Discover The Ultimate Marketing Software for Aerial Photographers
Schedule Product Demo
Ready to take your aerial photography business to new heights? Schedule a demo of Linda, our cutting-edge marketing software, today. Experience the transformative effect of intelligent marketing on your business growth.
Schedule Demo
Sign Up For Linda
Don't let a promising opportunity fly past you. Sign up for Linda today, our industry-leading marketing software designed specifically for aerial photographers. Start your journey towards business success and sky-high growth.
See Pricing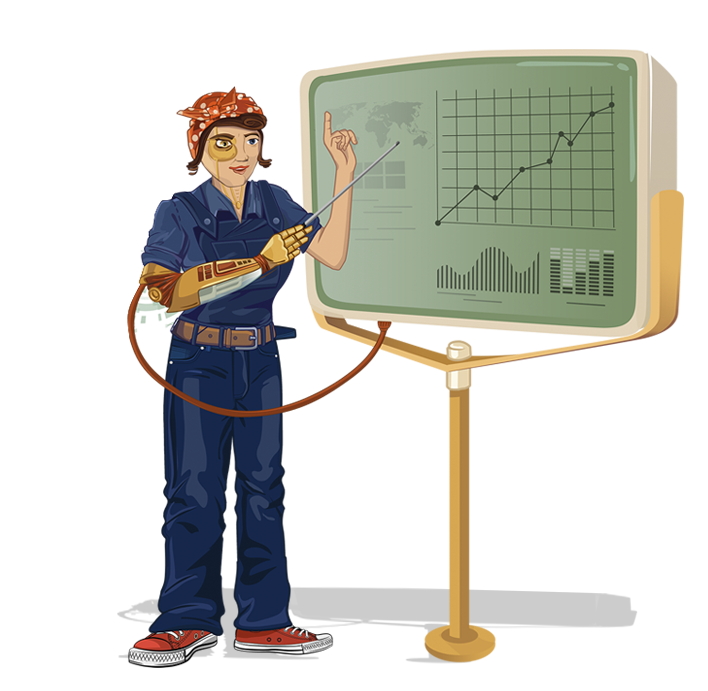 Unlocking Potential with Marketing Software for Aerial Photographers
In the highly competitive field of aerial photography, the right marketing software can be a game-changer. Leveraging cutting-edge technologies, marketers can reach a wider audience, create compelling campaigns and measure the impact of their strategies effectively. This section deep dives into why and how marketing software can enhance your aerial photography business by increasing visibility, improving efficiency, and driving sales.
Adapting to the digital revolution in marketing is not an option, but a necessity for every aerial photographer aiming to stand out. With the right marketing software, you can tap into new markets, engage customers better, and stay ahead of the competition. Capitalizing on these advanced tools is shaping the future of the aerial photography industry, and the time to get onboard is now.
Revolutionize Your Aerial Photography Business with Location Management Features at Linda.co
In the competitive realm of aerial photography, success is all about standing out. Linda.co understands this requirement and offers comprehensive marketing software tailor-made for aerial photographers. Our powerful location management features are designed to help you rank higher, attract more business, monitor changes, and stay ahead of the competition.
Our unique Rank Tracking (Heatmap) feature provides key insights into your Google Business Profile. Easily spot trends, monitor progress over time and understand the geographic areas where you rank the best. Boost your efficiency with our GBP Post Scheduling and GBP Photo Scheduling options - offering you the freedom to plan future content to keep your audience engaged and updated on your services. Our Q&A Posting feature aids in interacting with potential clients, thereby fostering trust and relationship with the audience.
Stay informed about changes that could affect your visibility with our Attribute Change Monitoring feature. Protect your aerial photography brand with our Competitor Auditing feature, helping you to stay abreast of competitor actions and strategies. Finally, the cherry on the cake is our comprehensive Monthly Reports - offering you detailed insights and data on your local SEO performance, user behavior and more. Make the most of your marketing endeavors with Linda.co!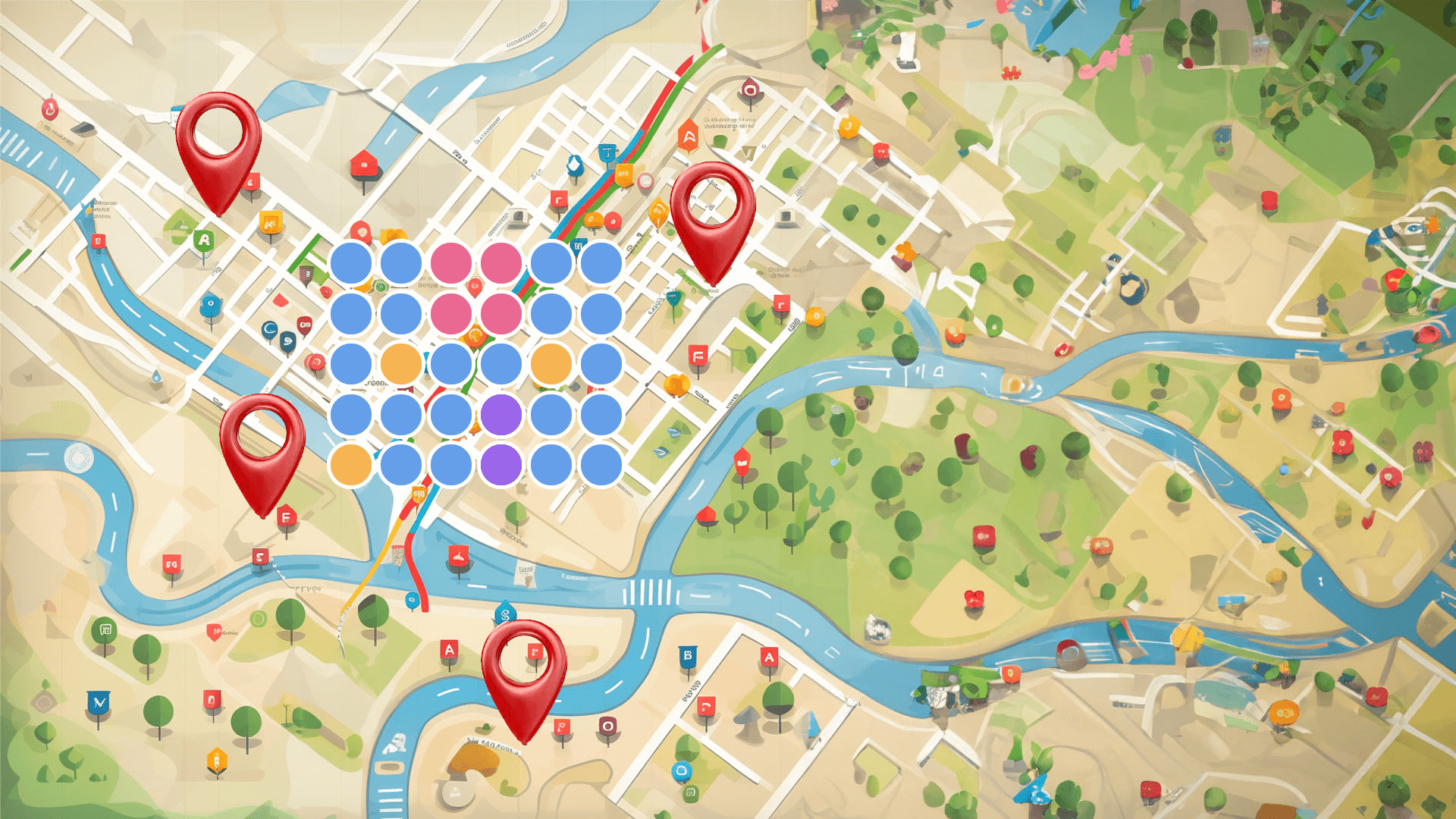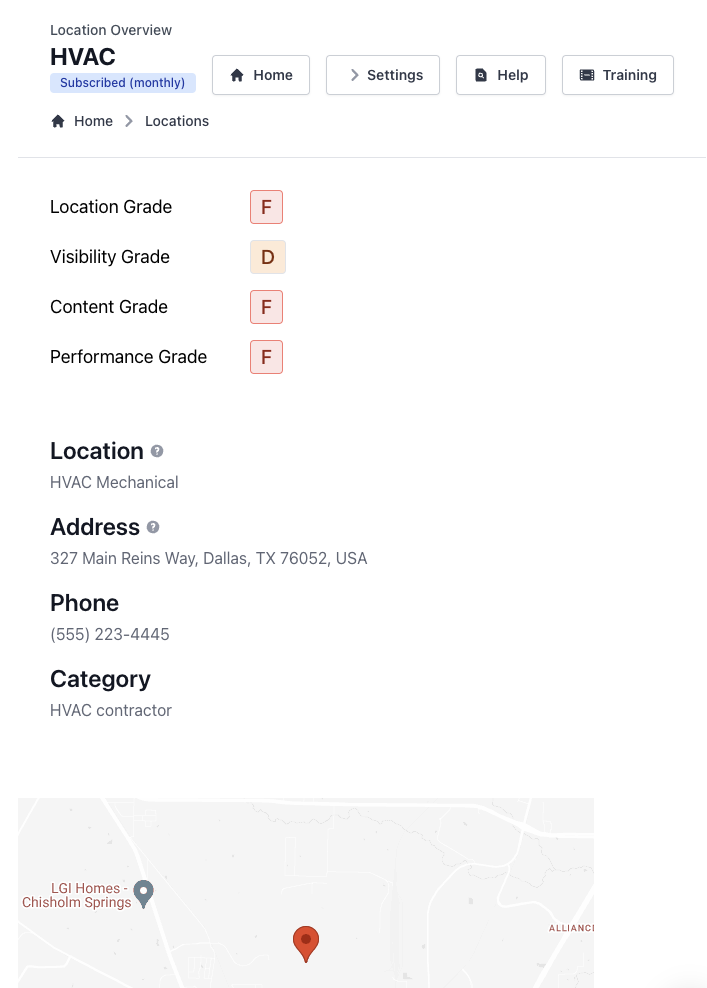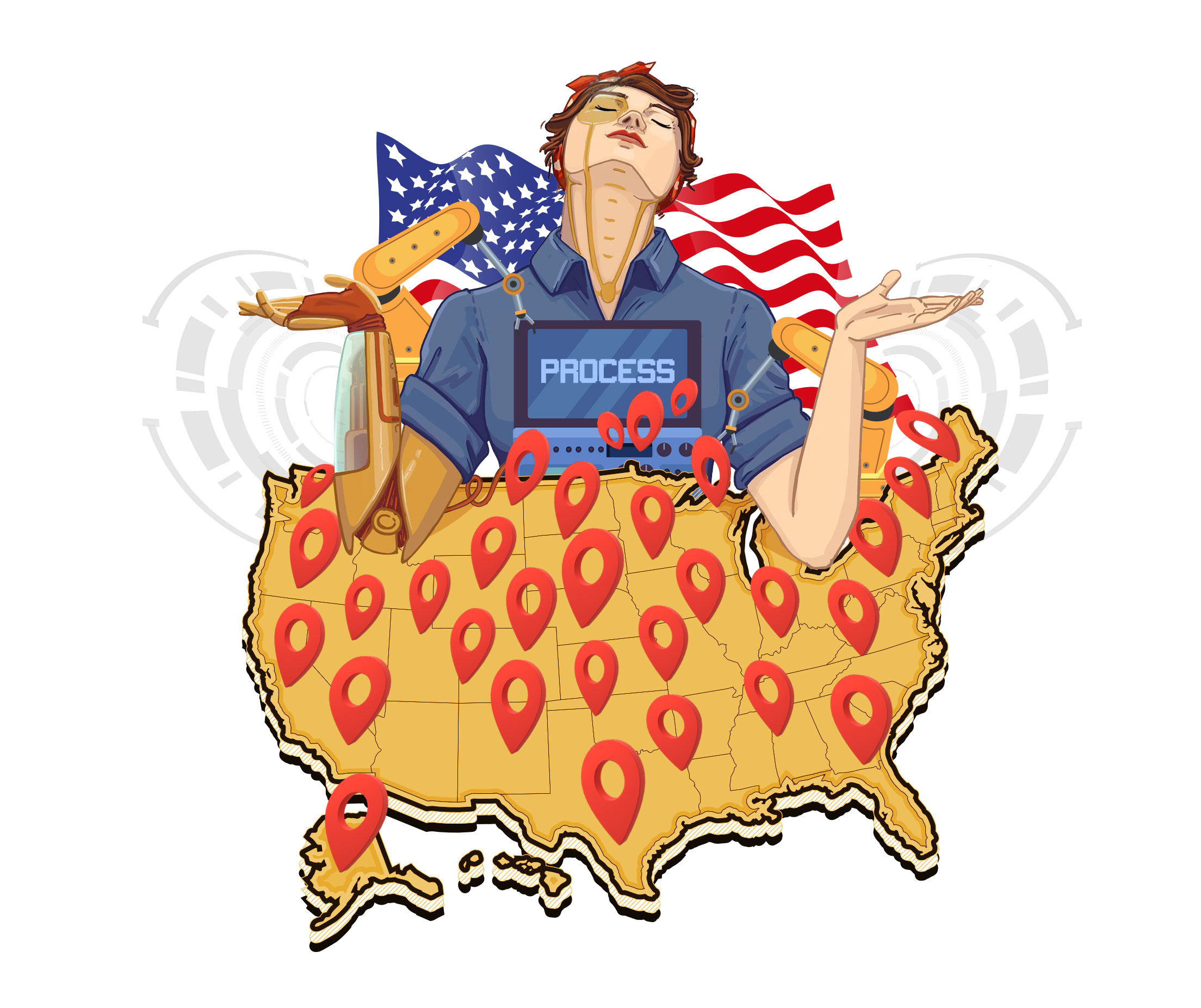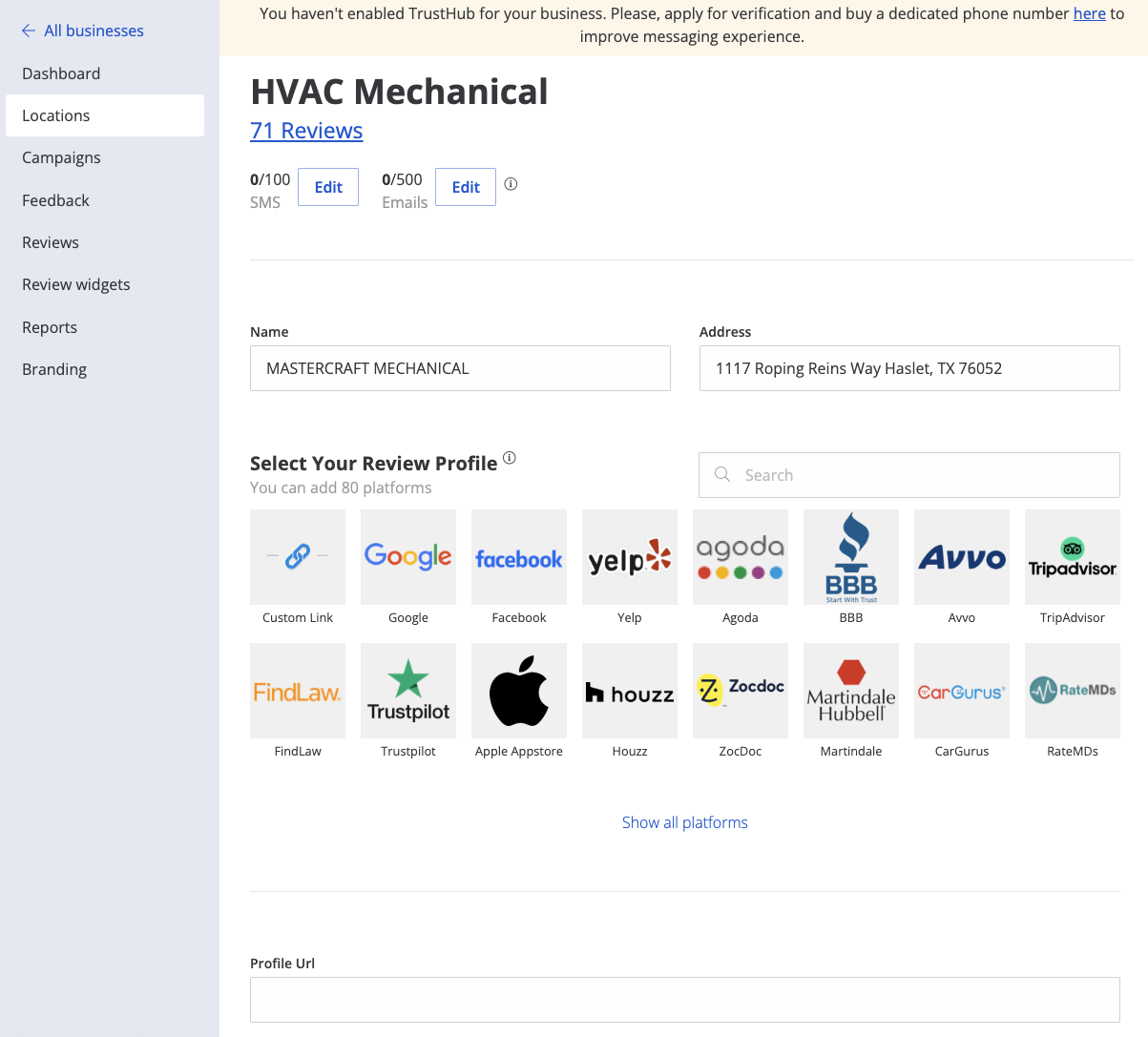 Reputation Management Solutions for Aerial Photographers with Linda.co Marketing Software
In the highly competitive world of aerial photography, maintaining a prime online reputation is key to success. That's where Linda.co steps in with its premium marketing software designed for aerial photographers. Our comprehensive suite offers robust features, such as SMS & Email Review Auto Responder Campaigns, Review Website Embed Widgets, and Zapier Integration, that help keep your reputation sterling and your business on top.
Our SMS & Email Review Auto Responder Campaigns allow you to engage with clients swiftly and effectively. Automatically respond to client reviews, whether they're lauding commendations or offering suggestions for improvement. With our Review Website Embed Widgets, you can seamlessly integrate reviews into your website, providing visible proof of your excel in aerial photography. For those looking to automate processes, our Zapier integration streamlines your workflow, linking Linda.co's functionality with hundreds of other apps.
Linda.co doesn't stop there. Our software helps you keep track of your reputation across over 80 platforms. With our automated review reports, you can easily analyze feedback trends and implement changes that drive your aerial photography business forward. Stay responsive with our Review Responses feature, which lets you maintain a positive online presence by handling negative reviews in a timely manner. With Linda.co, elevate your aerial photography business through strategic reputation management.
Lindabot: The Next-Generation AI Chatbot for Aerial Photographers
Discover how Lindabot, our AI chatbot, is revolutionizing aerial photography marketing with its smart, automated, real-time chat capabilities. Designed specifically for aerial photographers, Lindabot integrates seamlessly with your existing photography workflow. With an intuitive interface and easy setup process, it leverages the power of AI to drive customer engagement and boost your business.',
Lindabot's Conversation Lead Qualification feature helps you filter through your prospects and focus on those genuinely interested in aerial photography services. Let our AI take the helm, book appointments, and handle the initial stages of customer interaction while you concentrate on capturing breath-taking photographs. Our AI handoff feature ensures a smooth transition when human intervention is required, providing a seamless customer experience.
Lindabot also excels at AI conference call generation, making it an indispensable tool for coordinating projects and communicating with clients. And when it comes to training, Lindabot makes it easy to customize the bot with your own content. Get a real-time snapshot of your customer interactions with our chat dashboard, providing an in-depth look at your current marketing efforts. Experience the future of aerial photography marketing with Lindabot.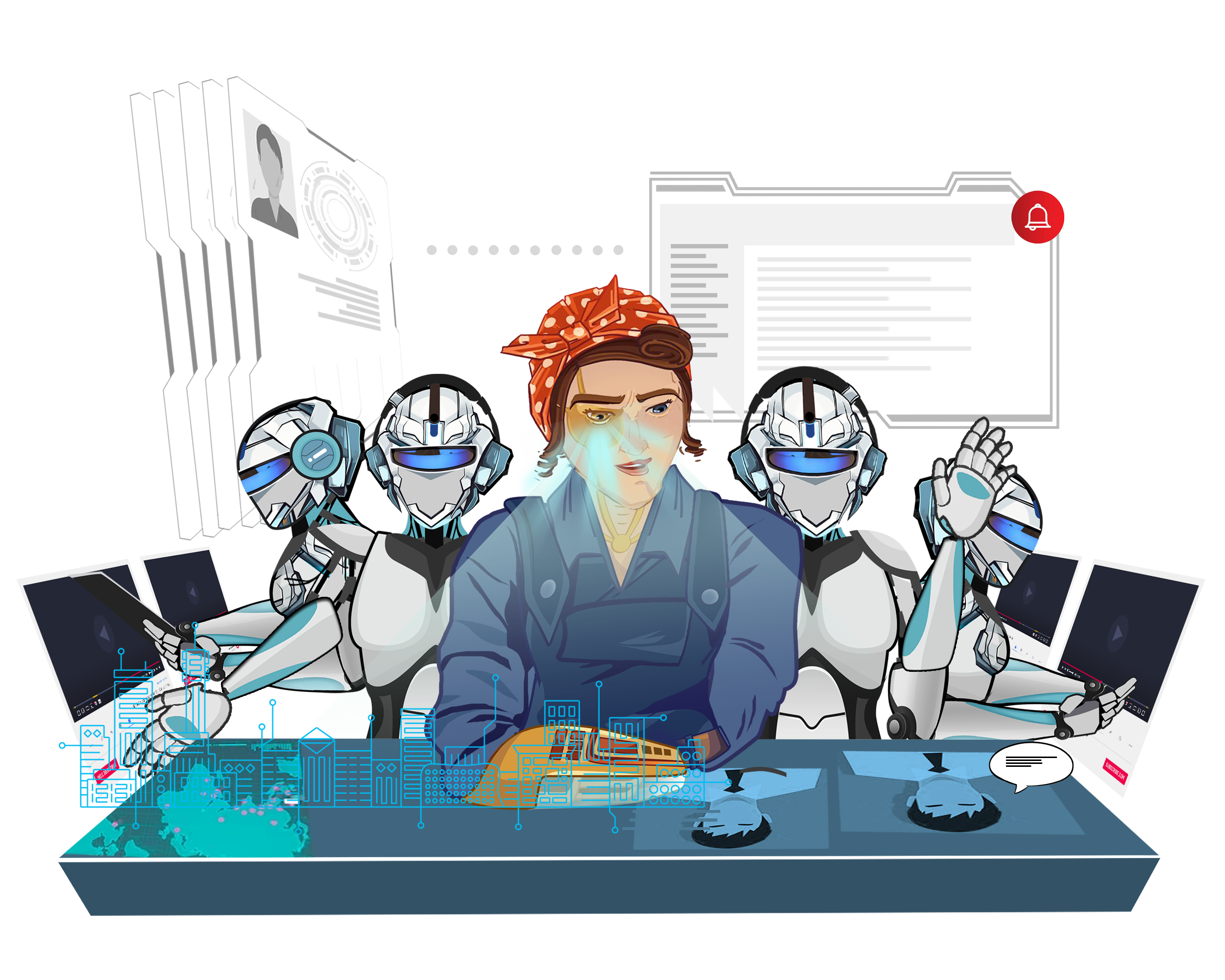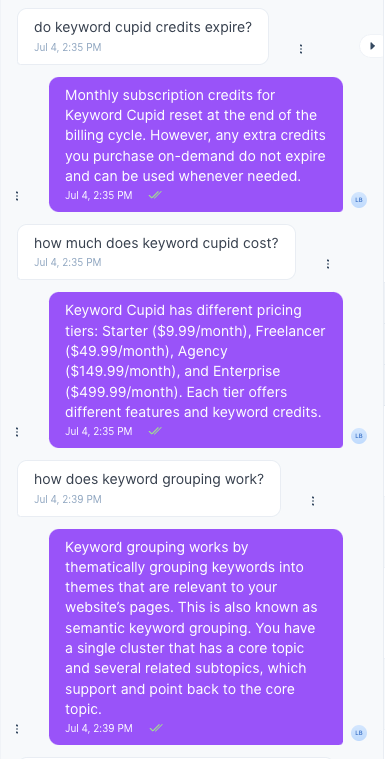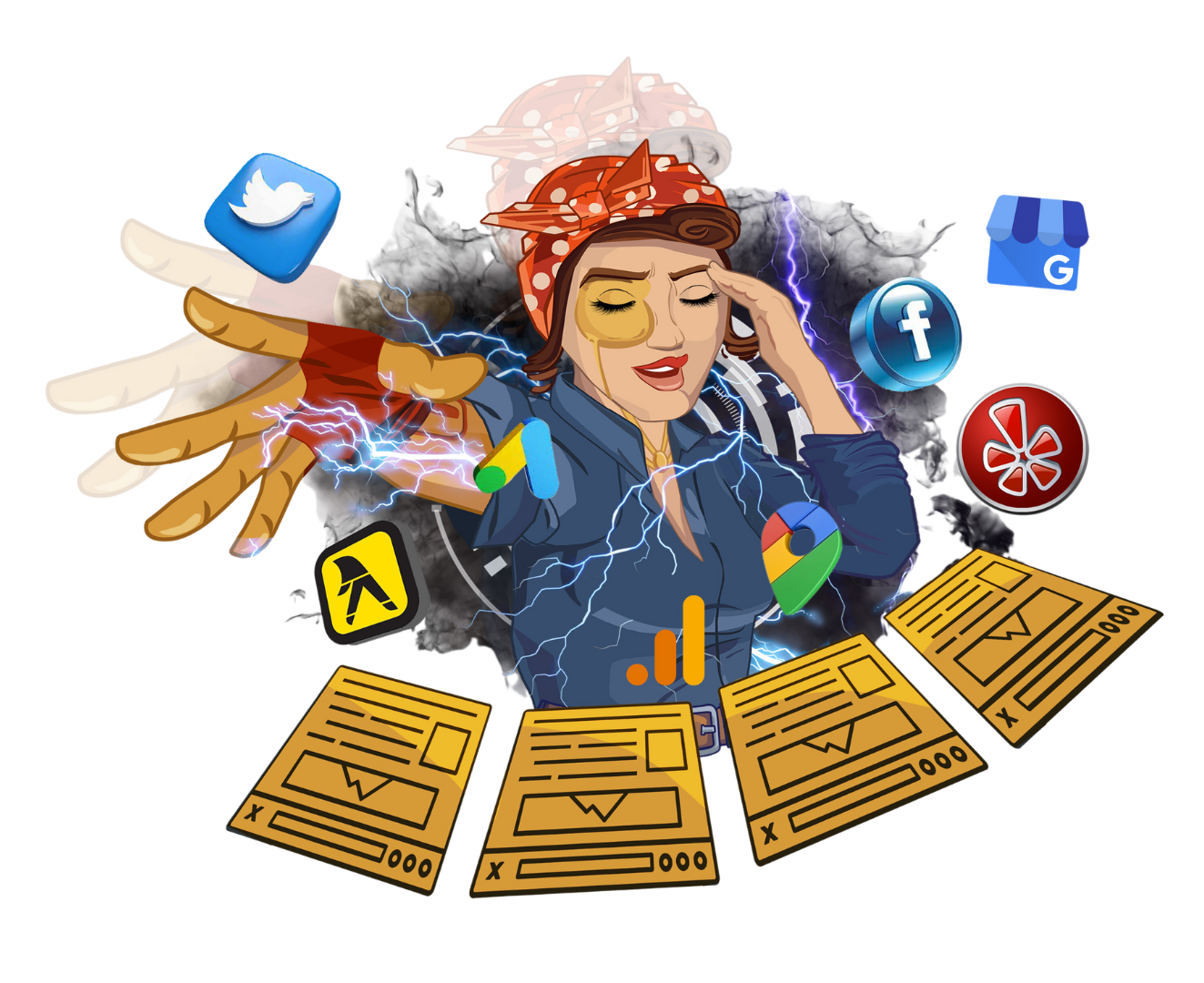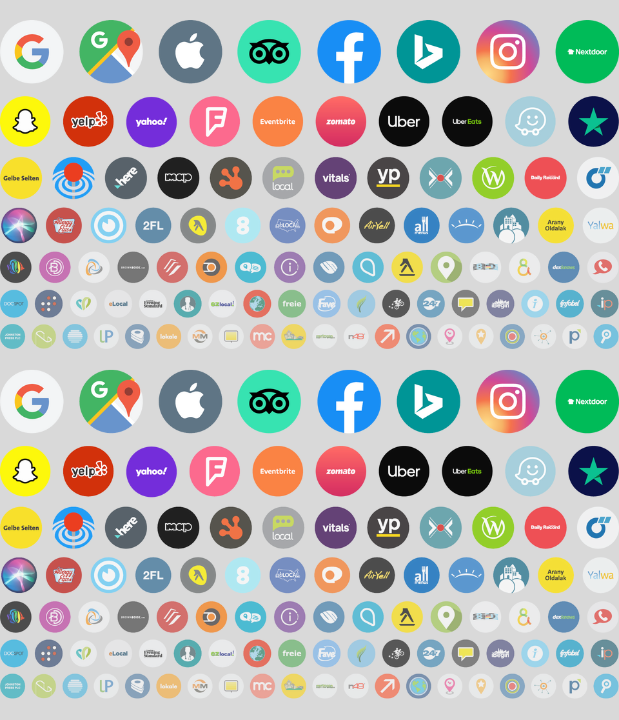 Empower Your Aerial Photography Business with Advanced Listing Management
In the competitive industry of aerial photography, it's vital to manage your online profiles efficiently. Linda.co's Marketing Software is designed specifically to cater for the unique needs of aerial photographers. Our comprehensive Listing Management feature ensures your business information is accurate and unified across over 80 online directories, keeping your business at the fingertips of potential clients.
Reliable listing management is crucial in the evolving online landscape. With Linda.co, aerial photographers can monitor changes on up to 80 business listings simultaneously, ensuring consistency and accuracy of information. This helps your business stand out, and ensures you are easily discovered by clients seeking expert aerial photography services.
Linda.co's Marketing Software doesn't just manage existing listings, but also aids in creating missing listings. This boosts your online presence, and amplifies reach to potential clients. In the visually captivating field of aerial photography, a robust online presence can greatly enhance your business' visibility, driving prospects to your portfolio. Benefit from Linda.co's effective listing management system built specifically for industry leaders like you in the field of aerial photography.
Lead Management for Aerial Photographers: A Perfect Blend of Tracking and Mobile Integration
Experience holistic lead management like never before with Linda.co's sophisticated marketing software suite, specifically tailored to meet the needs of aerial photographers. This comprehensive platform is not just a tool, it's a game-changer with potent features designed to drive your aerial photography business to new heights.
Our software suite includes features like Call Tracking with Round Robin and Multi-Ring Support, providing aerial photographers with the necessary tools to manage every lead efficiently. This feature enables automatic call distribution among your team, ensuring no call goes unanswered. The Multi-Ring feature provides an extra safety net by ringing multiple phones simultaneously, increasing the likelihood of prompt lead engagement.
Also, with the use of Form Tracking with real-time notifications, you will never miss a potential lead. As soon as someone completes a form on your site, you get an instant notification, ensuring prompt follow-ups. To provide a seamless experience to our users, we have integrated a native mobile app allowing you to view and manage your leads on the go, keeping your aerial photography business engaging and above competition at all times.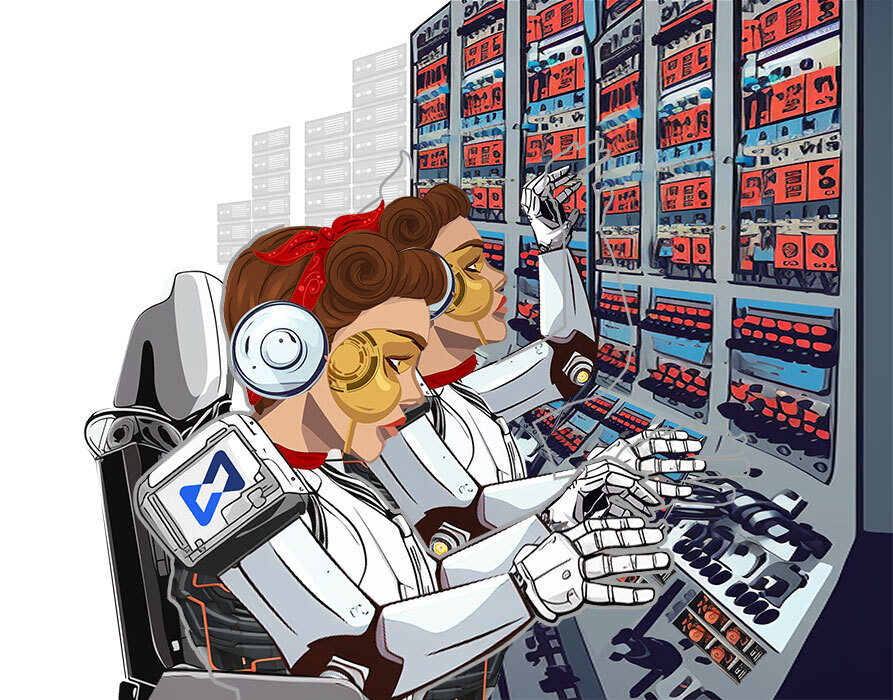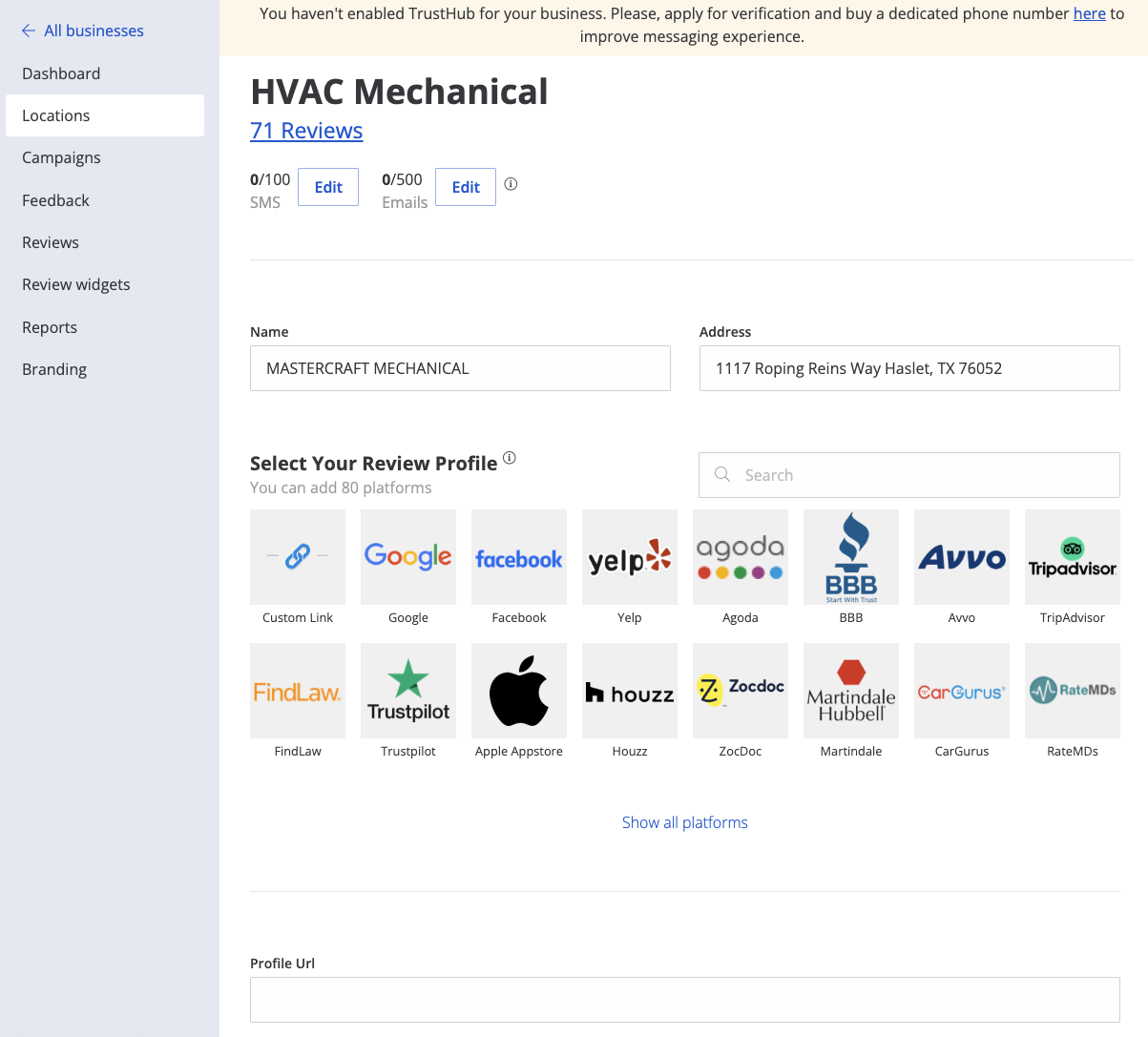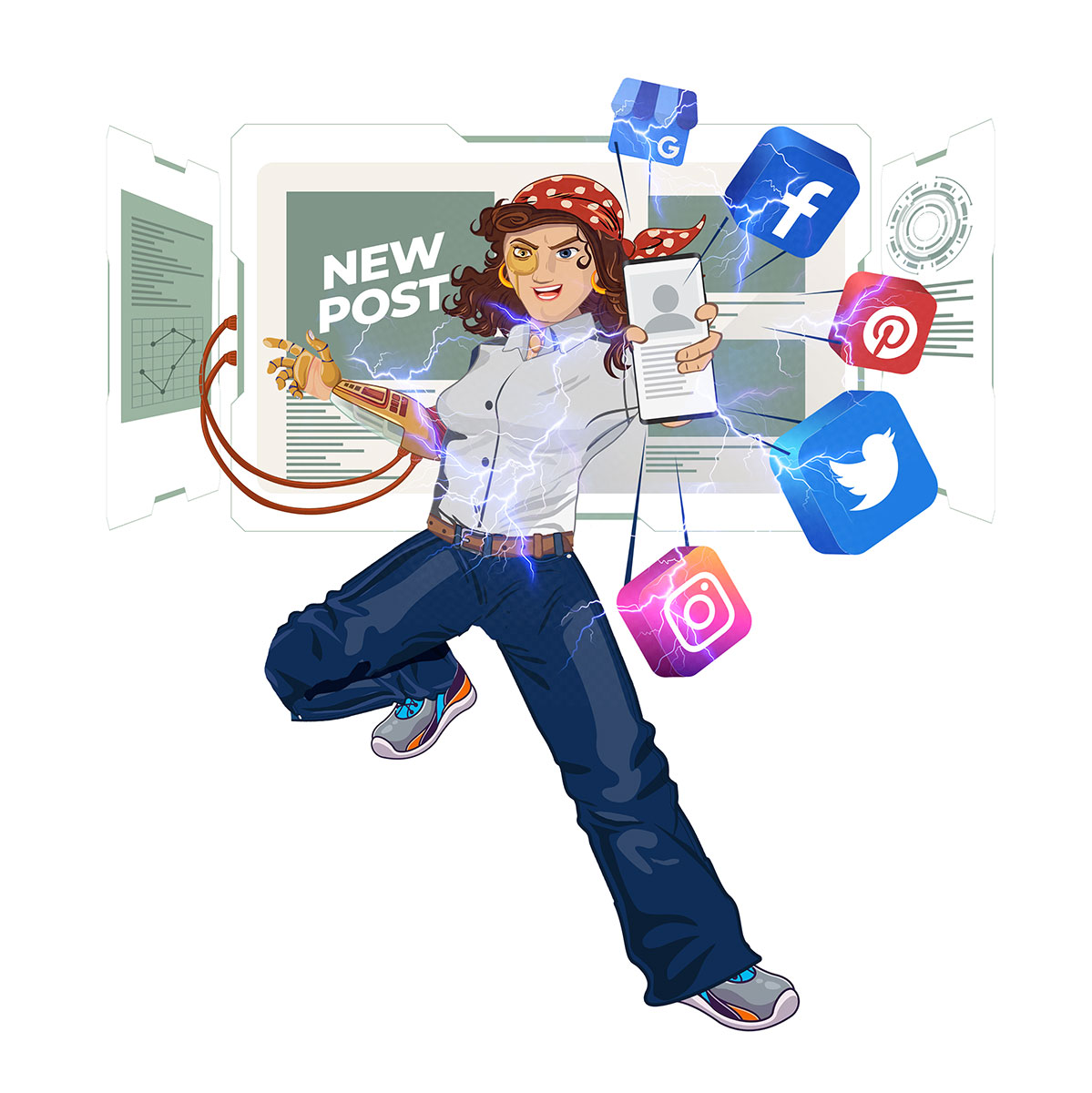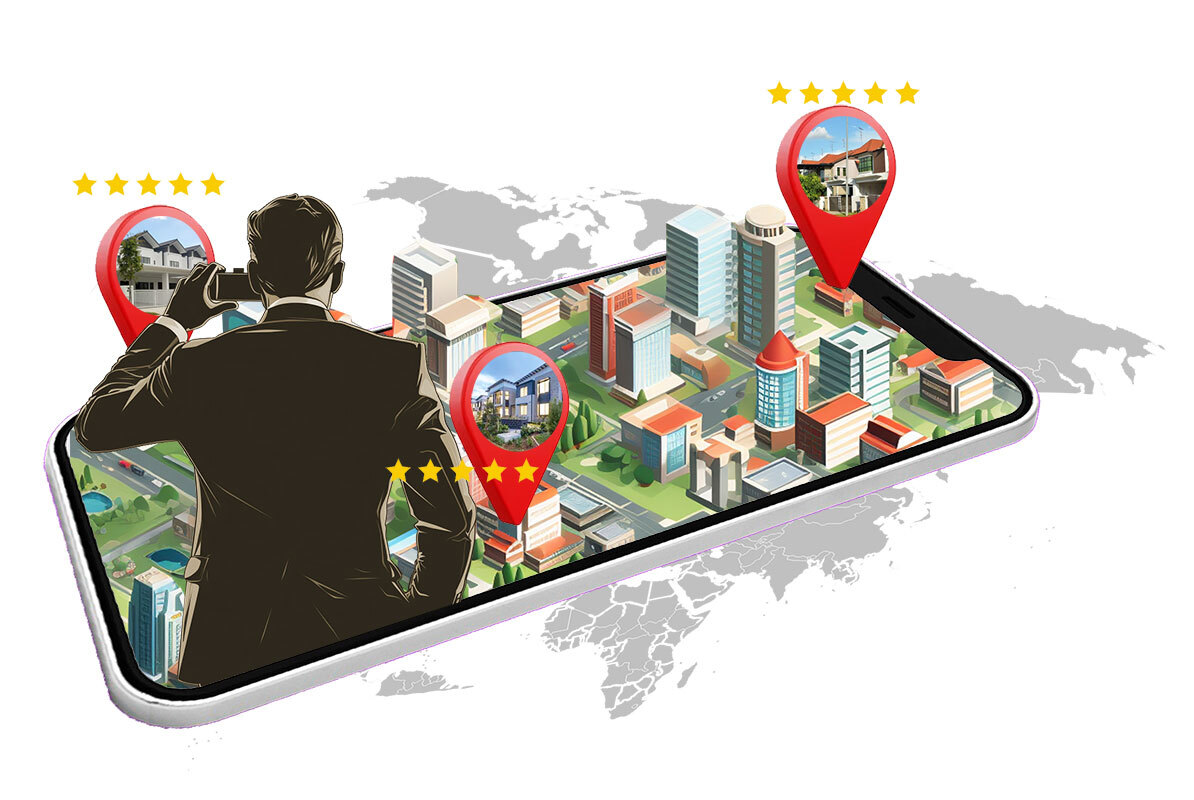 Utilize the Linda.co Marketing Software: Boost Your Aerial Photography Business with Job Photos Feature
Revolutionalize the way you promote your aerial photography business with Linda.co's innovative Job Photos Feature, a tool specially designed for engaging and effectual online marketing. This software feature enables the efficient capture, publication, and syndication of 'on the job' moments through the user-friendly Linda mobile app. By seamlessly connecting your Google listings, website, and social media platforms, you gain a powerful tool for maintaining and boosting your online presence as an aerial photographer.
Job Photos Feature of Linda's marketing software suite enables aerial photographers to consistently produce fresh content for their respective online platforms. Capture breathtaking aerial photos with your professional drone and quickly publish them via our user-friendly mobile app. Your 'on-the-job' moments become instantly available across your various digital platforms in a matter of seconds.
The integration power of the Linda.co software gives you the ability to syndicate all your captured moments to your social media channels, google listings, and website. This creates a unified online presence for your business, making your brand more visible and memorable to potential clients. Leverage the efficient syndication of Job Photos Feature to keep your holistic online portfolio updated and growing, making your aerial photography business a force to be reckoned with in the digital marketing sphere.
Revolutionize Your Aerial Photography Business with Linda.co's Omnichannel Inbox Feature
Take your aerial photography business to new heights by harnessing the power of Linda.co's local SEO marketing software. Our omnichannel inbox feature is designed for the unique needs of aerial photographers, enabling seamless communication across various platforms. From website chat to SMS, email, Facebook Messenger, and Whatsapp, we've got you covered.
An integral part of Linda.co's marketing suite is the Live Website Widget. This tool engages your website visitors in real-time, giving you an innovative way to connect with potential clients looking for aerial photography services. With unlimited team member seats, your entire team can join this shared inbox, ensuring a swift and efficient response to all inquiries.
Our omnichannel inbox feature comes with custom styling and inbox settings that can be tailored to perfectly match your branding. Furthermore, Linda.co's software is web-based and accessible via a native mobile app, meaning your team can stay connected whether they're at the office or out capturing breathtaking aerial shots. Using Linda.co's software is not just a strategic choice, but a competitive advantage for your aerial photography business.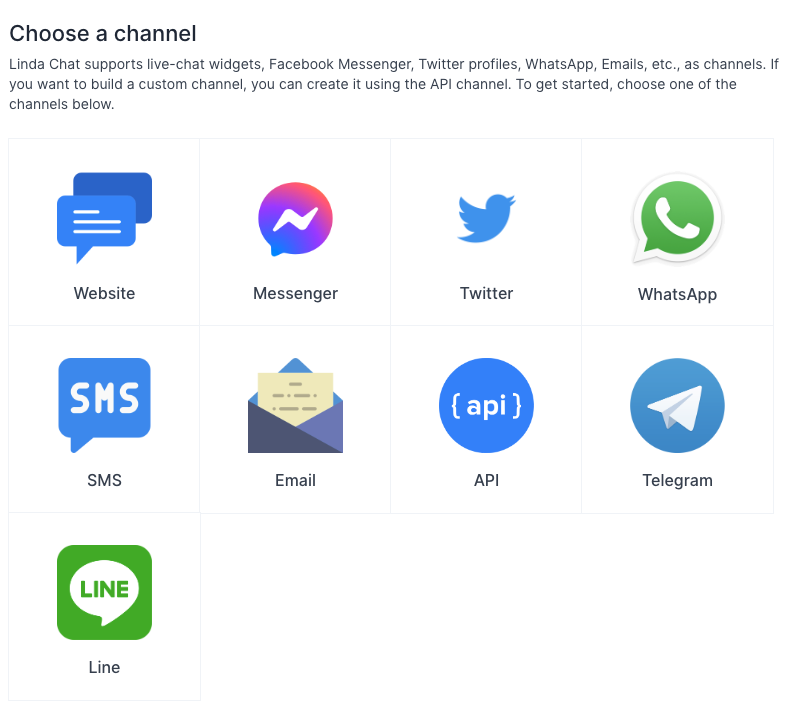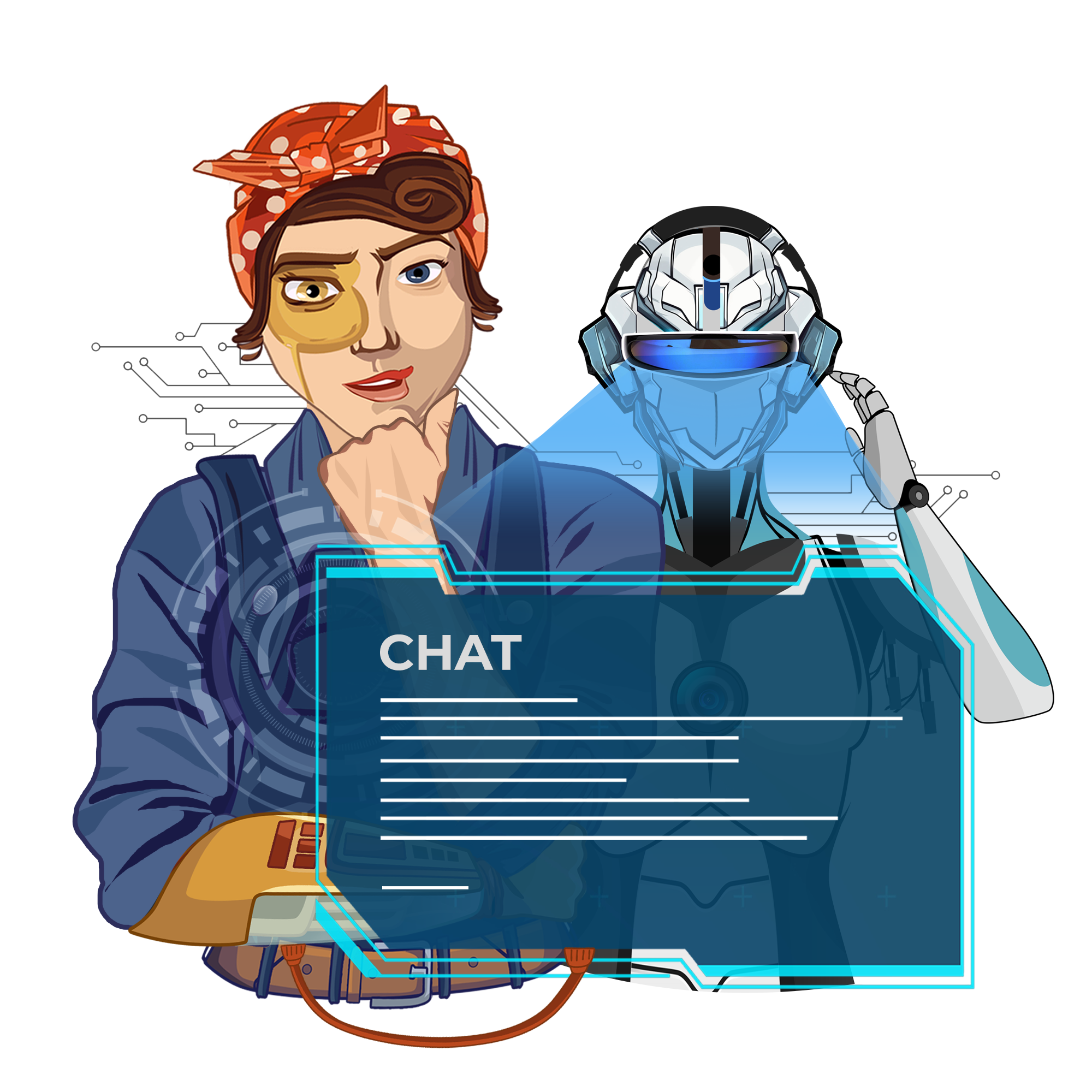 Raise Your Aerial Photography to New Heights with Linda.co Marketing Software
Transform your Aerial Photography Business with Our Comprehensive Marketing Features
GBP Post Scheduling and Rank Tracking
Our Listing Management tool includes features such as GBP Post Scheduling and Rank Tracking. This allows aerial photographers to consistently showcase their portfolio and monitor the rank of their posts, ensuring a strong online presence and visibility to potential clients.
Reputation Management for Aerial Photography
With the Reputation Management tools, aerial photography businesses can easily delegate tasks like Review SMS & Email Request Campaigns and Review Reports. The feature also supports 80+ review platforms, making it easy for your clients to share their experiences and boost your online reputation.
AI Chatbot for Streamlining Customer Interaction
Our AI Chatbot is equipped with AI Lead Qualification and AI Appointment Scheduling, enabling aerial photographers to efficiently manage leads and schedule shoots without the hassle. It also features AI Knowledge Base Q&A, providing instant answers to common client inquiries.
Reliable Lead Management Tools
Our Lead Management includes essential features like Call Tracking and Form Tracking that allow aerial photographers to keep track of potential leads and follow up in a timely manner, ensuring no opportunity is missed.
Consistent Business Directory Data Sync
Through our Listing Management, Linda.co ensures that your aerial photography business information is consistently synced across all directories. This ensures your potential clients obtain accurate information, contributing to your overall credibility.
Omni Channel Inbox for Efficient Communication
Our Omni Channel Inbox consolidates all your customer inquiries in one place, making client communication efficient and swift. This level of organization is key for aerial photographers who need to address inquiries promptly, ensuring great customer experience.
Testimonials
Hear from Happy Linda customers
Get Started With Linda
Enjoy Concierge Account Setup with every Linda account
Get started today