Revolutionize Your Adult Day Care Center with Premium Marketing Software
Leverage the Power of Linda: The Ultimate Marketing Tool for Adult Day Care Centers
Schedule Product Demo
Ready to transform the way you market your adult day care center? Schedule a demo of Linda today, and experience the revolution in marketing strategies tailored specifically for adult day care centers.
Schedule Demo
Sign Up For Linda
Elevate your adult day care center's visibility. Sign up for Linda now, the best-in-class marketing software designed with your specific needs in mind, and set the stage for unprecedented growth.
See Pricing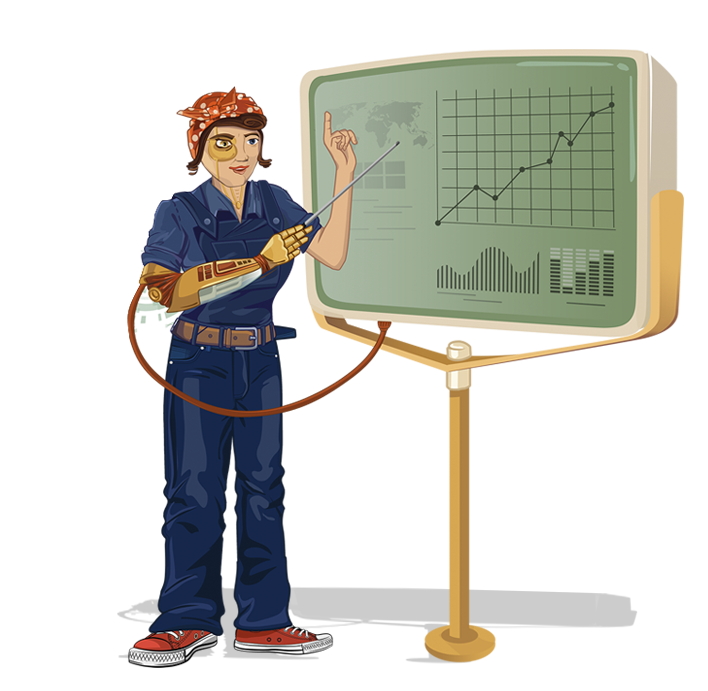 The Essential Role of Marketing Software in Adult Day Care Centers
In today's digital world, marketing software plays an indispensable role in elevating the visibility and efficiency of any business including adult day care centers. It streamlines marketing efforts, expands reach, and creates broader awareness about the services offered. For an adult day care center owner, investing in robust marketing software means opening avenues to a seamless business management system which prudently reduces the administrative workload while boosting client acquisition.
In conclusion, adopting marketing software for your adult day care center not only modernizes your marketing strategies but also places your business ahead of the competition. It provides a significant advantage by automating tasks, analyzing data, and implementing effective marketing plans, ensuring your business continues to grow while providing the best care for your clients. So, why wait? Enhance your adult day care center operation today with efficient marketing software.
Powerful Local SEO Location Management Software for Adult Day Care Centers
At Linda.co, we offer robust location management services specifically designed for adult day care centers. Our unique marketing software comprises of features such as Rank Tracking (Heatmap), GBP Post Scheduling, GBP Photo Scheduling, Q&A Posting, Attribute Change Monitoring, Competitor Auditing and Monthly Reports. These features are tailored to elevate your search engine rankings, engage your audience and ultimately improve your visibility online.
Understand how your adult day care center ranks across different locations with our Rank Tracking (Heatmap) feature. This tool visualizes your ranking data, giving you insights on areas that require attention. The GBP Post and Photo Scheduling feature allow you to automate Google Business Profile updates with engaging content, ensuring consistency while you focus on your core services. Meanwhile, our Q&A Posting feature facilitates improved interaction with prospective clients by allowing timely responses to their queries.
Stay abreast of subtle yet crucial changes with our Attribute Change Monitoring. This feature helps you maintain accurate and updated data across multiple directories. Counter your competitors effectively with our Competitor Auditing feature, a tool designed to provide insights into their strategies. Lastly, our Monthly Reports deliver a concise analysis of your performance, empowering you with the knowledge required to drive your adult day care center's success online.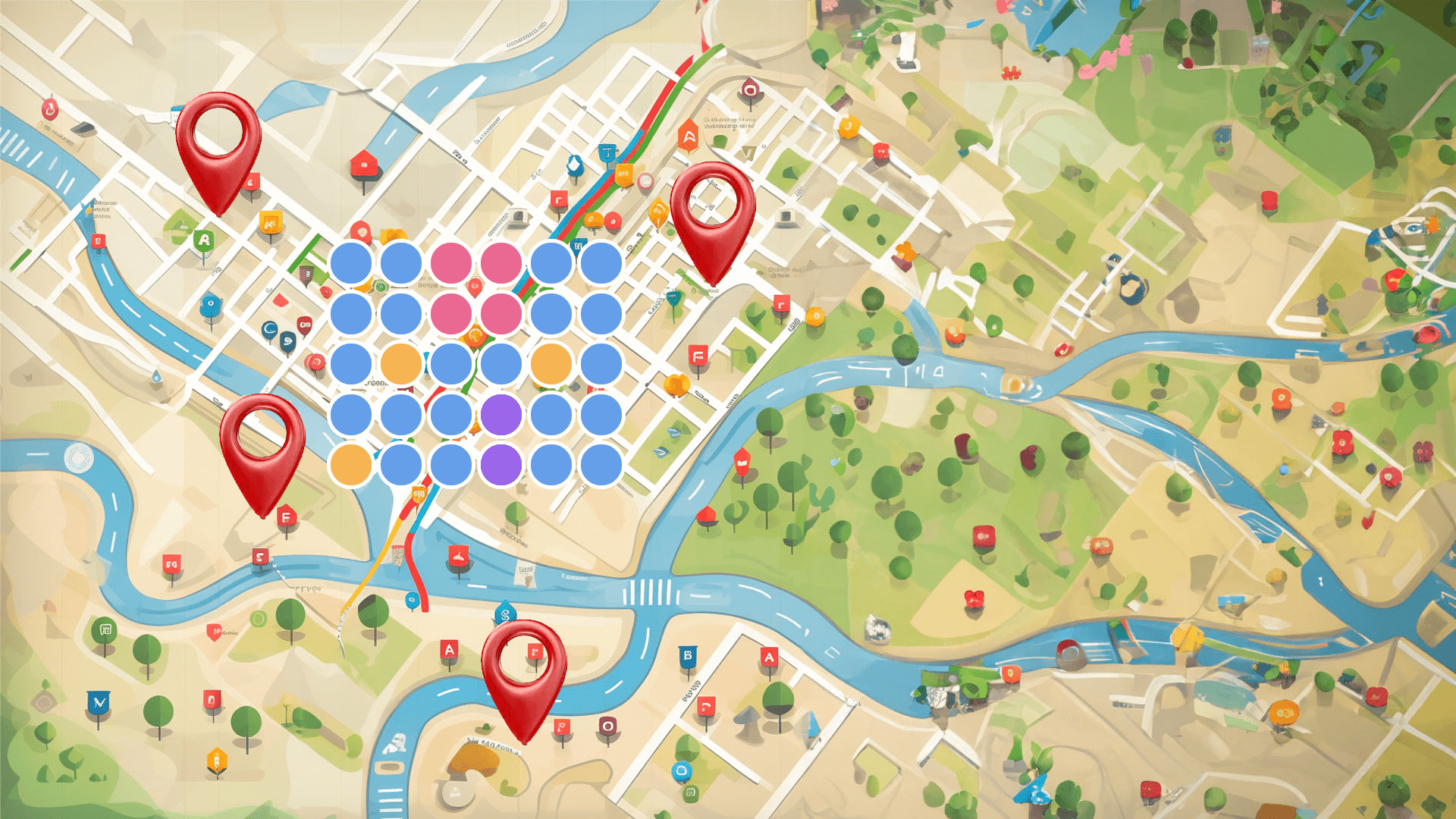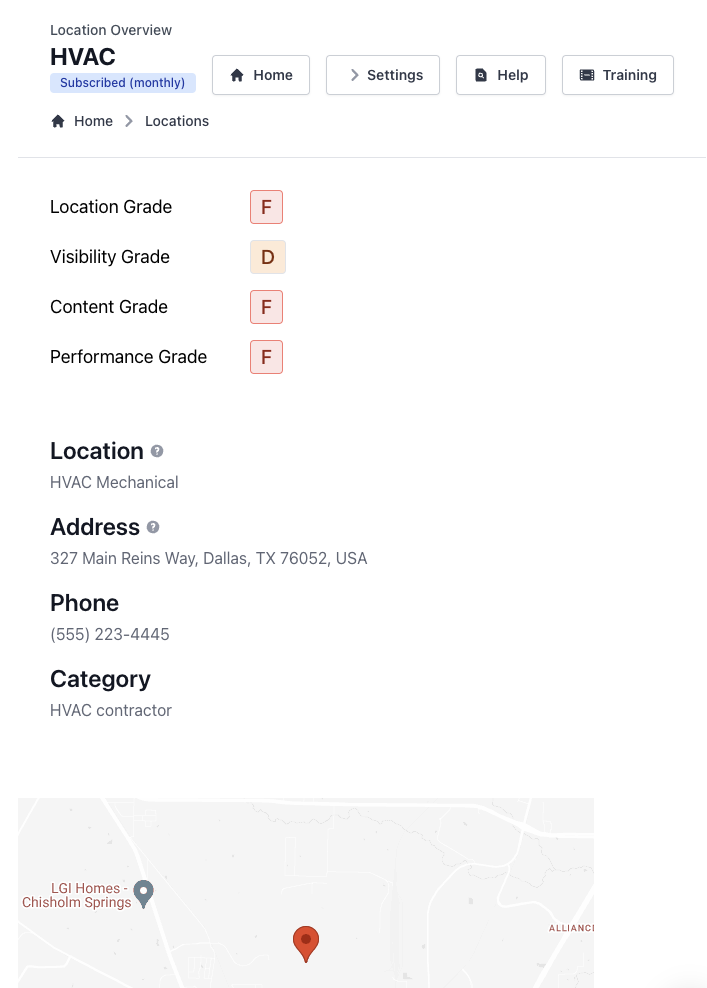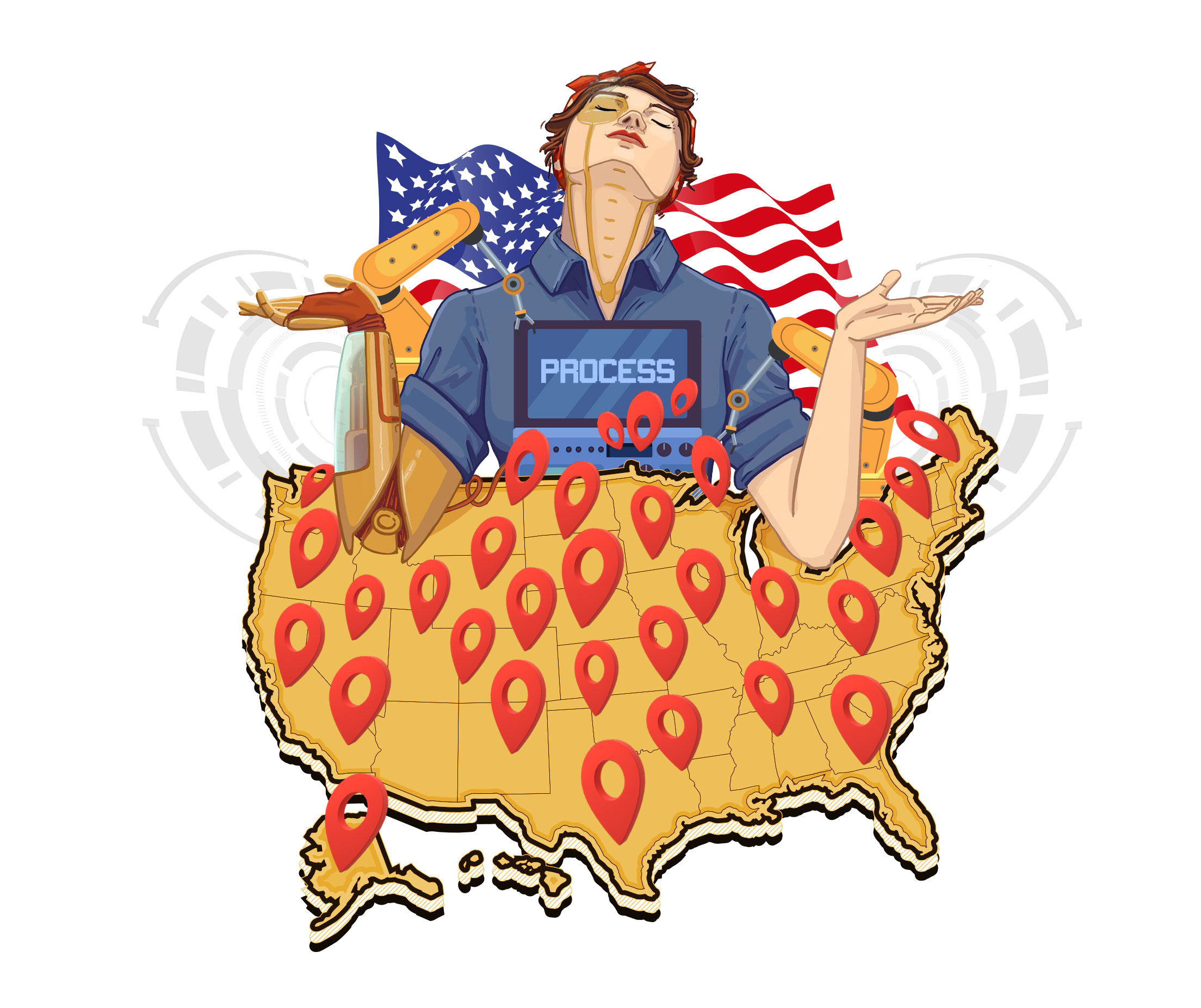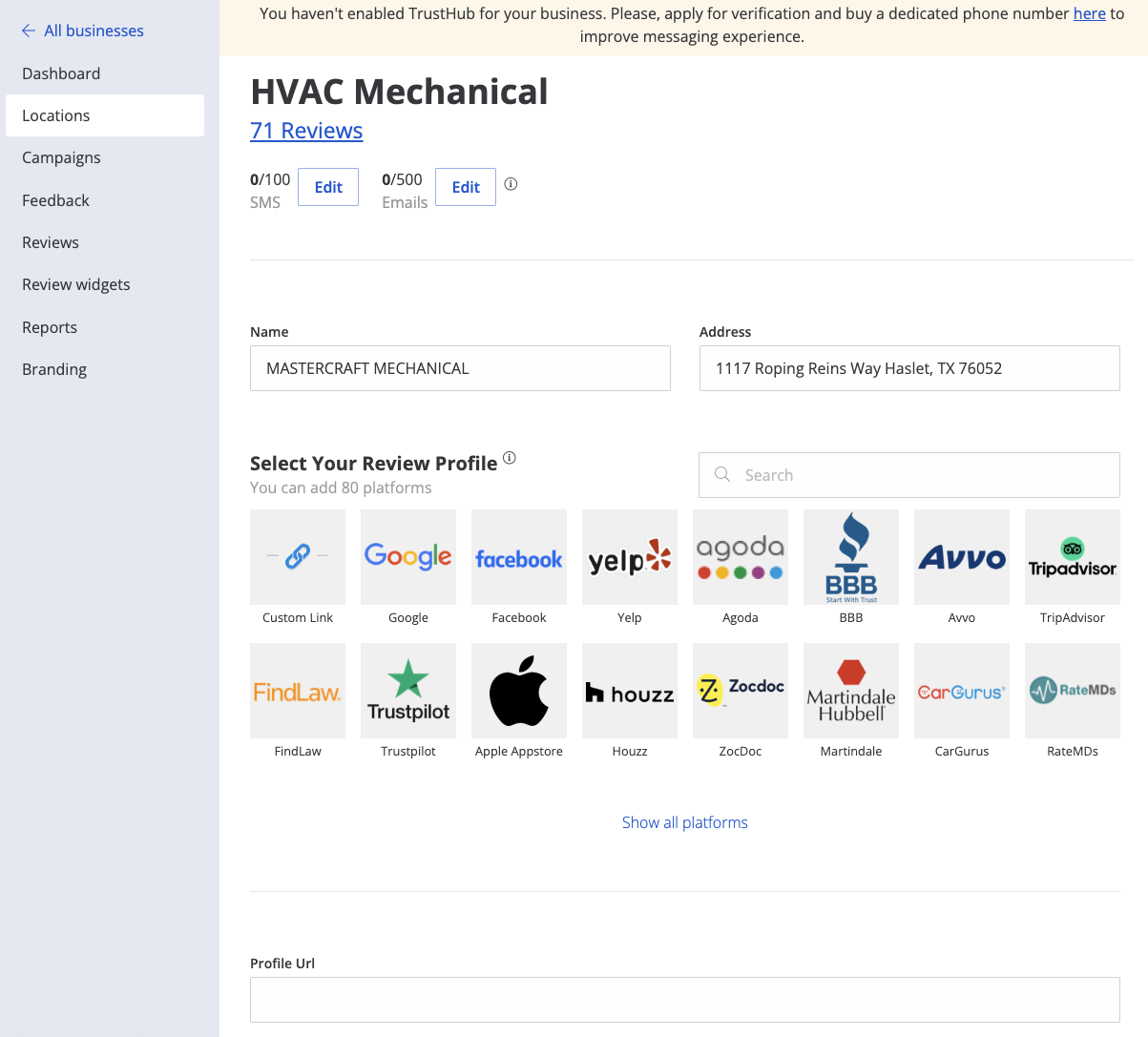 Revolutionizing Reputation Management for Adult Day Care Centers with Linda.co
In today's highly virtually connected world, maintaining a robust online reputation is critical for adult day care centers. Linda.co's leading marketing software combines a blend of advanced features such as SMS & Email Review Auto Responder Campaigns, Review Website Embed Widgets, and Zapier Integration not only to streamline your reputation management process but also to ensure your adult day care service stands out as a trusted provider.
Linda.co's SMS & Email Review Auto Responder Campaigns make reputation management stress-free. With instant alerts on reviews, you can engage your clients swiftly and professionally, enhancing your brand's online visibility. Our Review Website Embed Widgets allows to showcase positive reviews right onto your webpage boosting your credibility. Integrated with Zapier, Linda.co's marketing software systematizes your workflows, coordinating reviews across 80+ platforms including social media and niche relevant directories giving you a broader outreach.
Automated Review Reports are the game-changer in Linda.co's impressive list of features. By producing comprehensive reports brimming with important review metrics, these automated reports allow you to gain insights into customer satisfaction and identify areas of improvement. Plus, with our advanced Review Responses feature, you can not only respond to reviews but also understand the sentiment behind each feedback, a key component to maintain and improve your reputation in the busy adult day care arena.
Leverage AI-Powered Chatbot Marketing for Your Adult Day Care Centers
Discover the innovative power of artificial intelligence with Lindabot, a robust marketing software tailor-made for adult day care centers. At Linda.co, we offer cutting-edge solutions to support your marketing strategy, helping you reach new audiences and drive conversions. Harness our AI chatbot for unmatched interaction with prospects and customers, enhancing your business's service provision while maximizing efficiency.
Lindabot boasts a range of features specifically designed to cater to adult day care centers' unique needs. With Conversational Lead Qualification, Lindabot interacts with visitors to your site, capturing essential contact information and assessing their needs. This enables the bot to determine the best course of action, whether it's scheduling an appointment using the AI appointment scheduling feature or passing the conversation to a human operator through the AI Human Handoff of Conversation Control feature.
Our AI-powered chatbot goes a step further with the AI Conference Call Generation feature, allowing your team members to join a conversation seamlessly when needed. Plus, the Training Bot on Your Own Content feature ensures Lindabot retains the personal touch that is so essential in the adult day care center industry. Our real-time chat dashboard lets you monitor conversations as they happen, providing invaluable insights to help your care center grow. Experience the transformative power of AI with Lindabot and revolutionize the way you engage with your clients.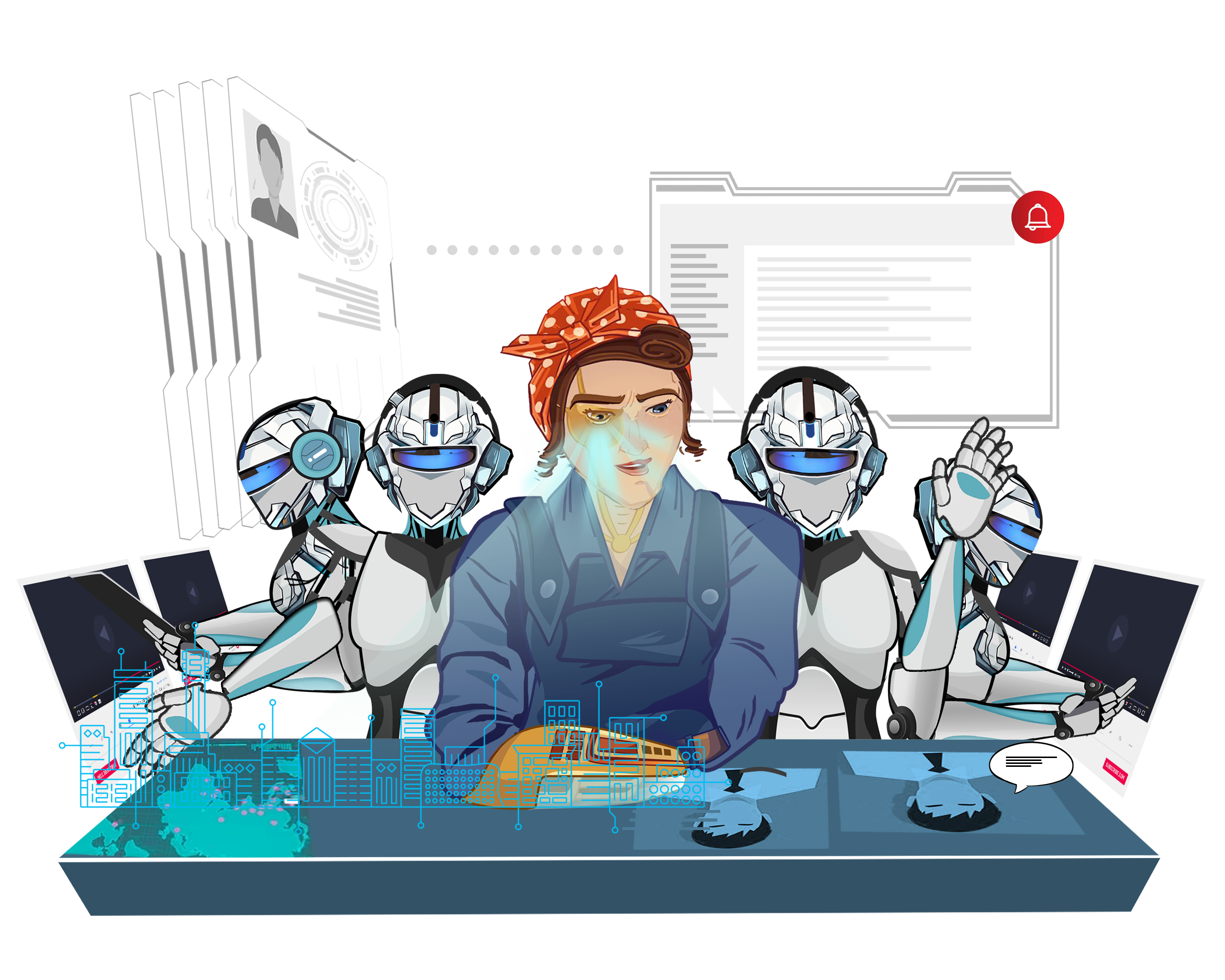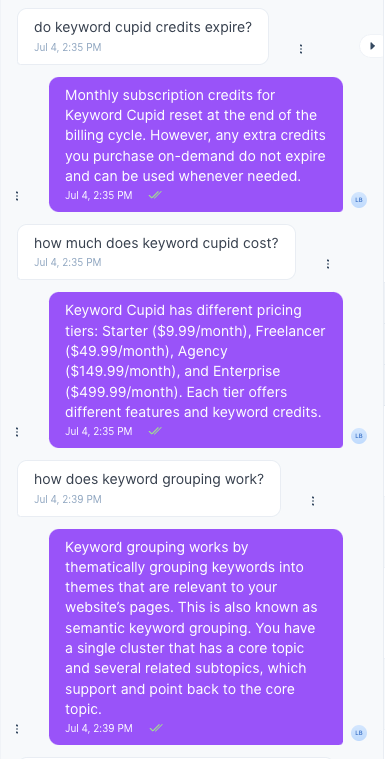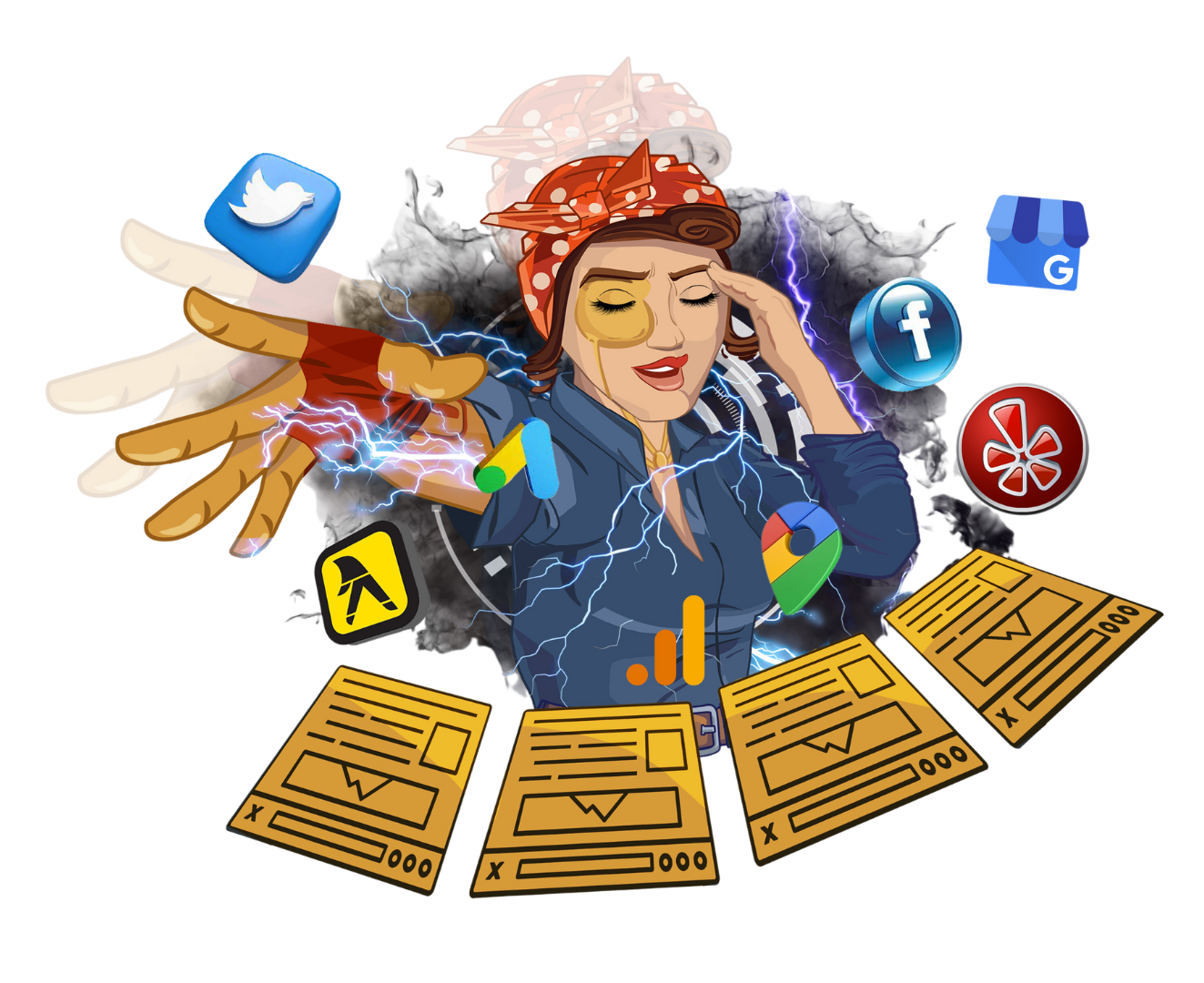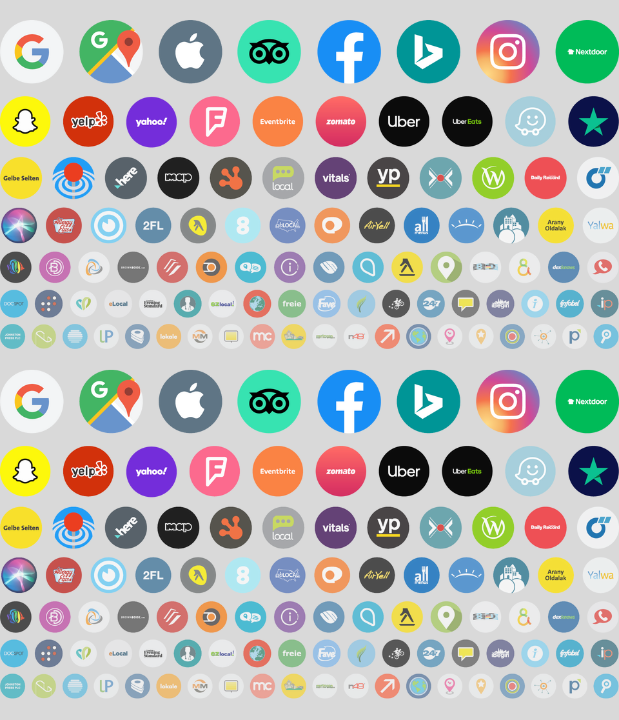 Streamline Your Adult Day Care Center's Online Presence with Linda.co's Listing Management
In today's digital age, maintaining a robust and accurate online presence for your Adult Day Care Center is crucial. Linda.co's local SEO Marketing Software provides an innovative solution that streamlines this process with its advanced Listing Management features. With our software, you can consistently keep over 80 profiles and online directories updated, ensuring that potential clients get the most accurate information about your adult day care center, boosting your visibility and credibility.
Monitoring changes across multiple business listings can be a daunting task for any adult day care provider. However, with Linda.co's Listing Management tool, this becomes a breeze. Our software diligently monitors changes on your 80 listings, allowing you to react to updates, reviews, photos, and much more in real time. This feature not only saves you valuable time but also ensures you're presenting consistent information about your day care center across various platforms.
Are you struggling to create missing listings for your adult day care center? Look no further than Linda.co's Listing Management software. This feature allows you to effortlessly create missing listings, making sure your business is prevalent across all top local sites and apps. With our software, you can easily reach potential clients looking for trusted adult day care services, which in return, helps in driving web traffic and ultimately, expanding your client base.
Streamlined Lead Management for Adult Day Care Centers with Linda.co
Manage your Adult Day Care Center more effectively and with precision using Linda.co. Our valuable local marketing software suite specifically designed for Lead Management of Adult Day Care Centers provides a one-stop solution to all your marketing needs. Boost your lead generation and sales conversions by leveraging the advanced features of Linda.co.
Our feature-rich software suite includes Call Tracking with Round Robin and Multi Ring Support. This feature enables seamless communication management among your team and potential leads. This ensures that no calls or potential clients slip through the gaps, significantly improving your lead conversion rates. Additionally, our software provides real-time Form Tracking. With instant notification alerts, you can respond immediately to form inquiries, drafting responses to potential leads or clients with the utmost speed and accuracy.
Last but not least, Linda.co offers integration with our Native Mobile App, providing real time lead viewing directly on your mobile device. You can now effectively monitor and manage your lead pipeline anytime, anywhere. In the busy and fast-paced environment of an Adult Day Care Center, having a real-time understanding of your leads can drive significant operational efficiencies. Solutions from Linda.co form the backbone of your successful lead marketing strategy for your Adult Day Care Center.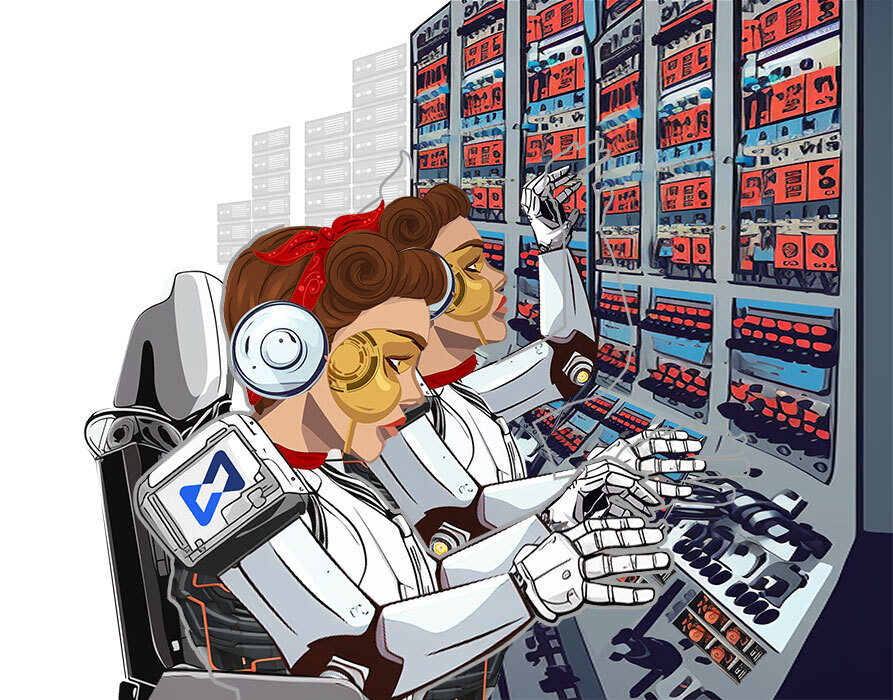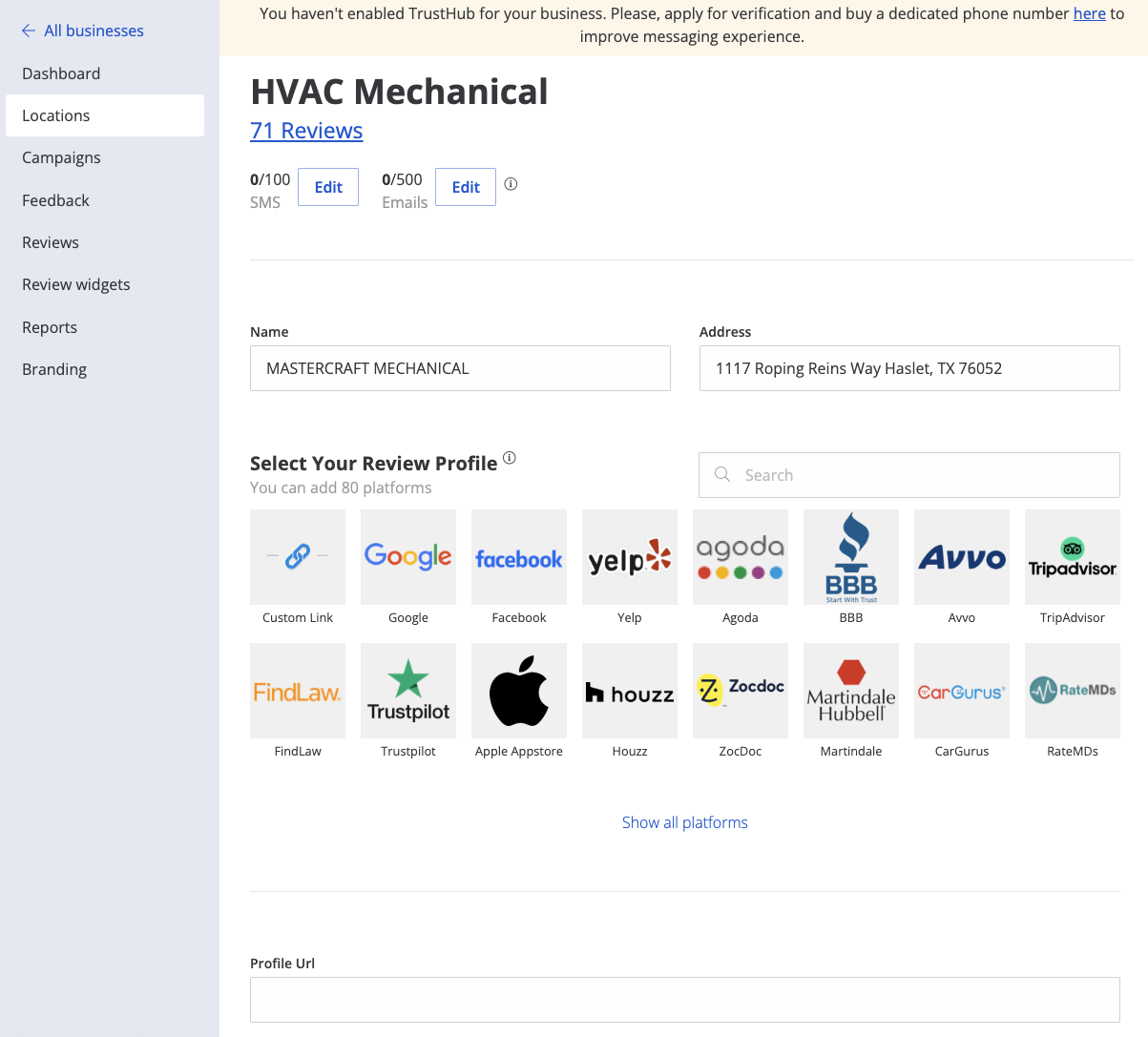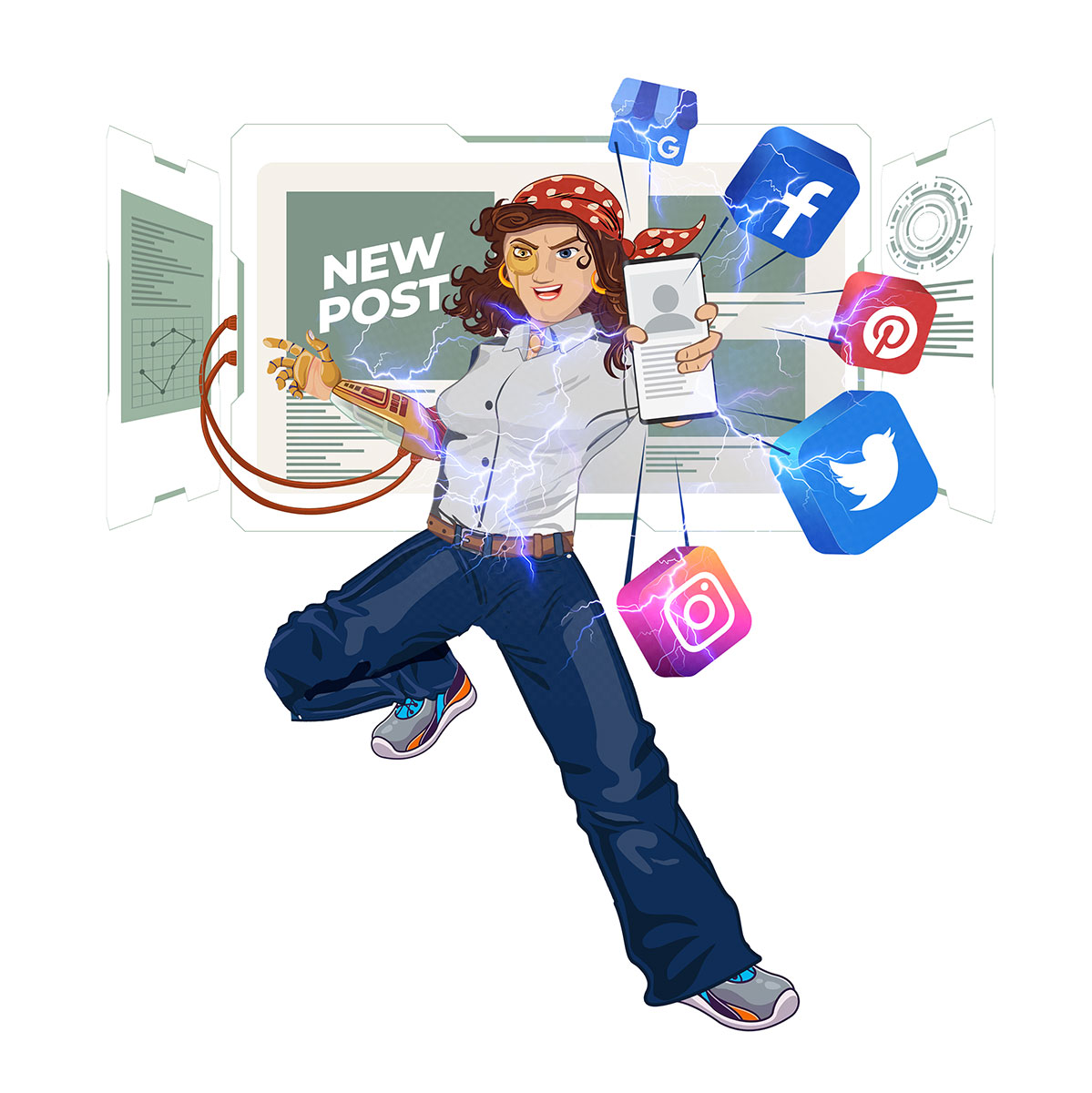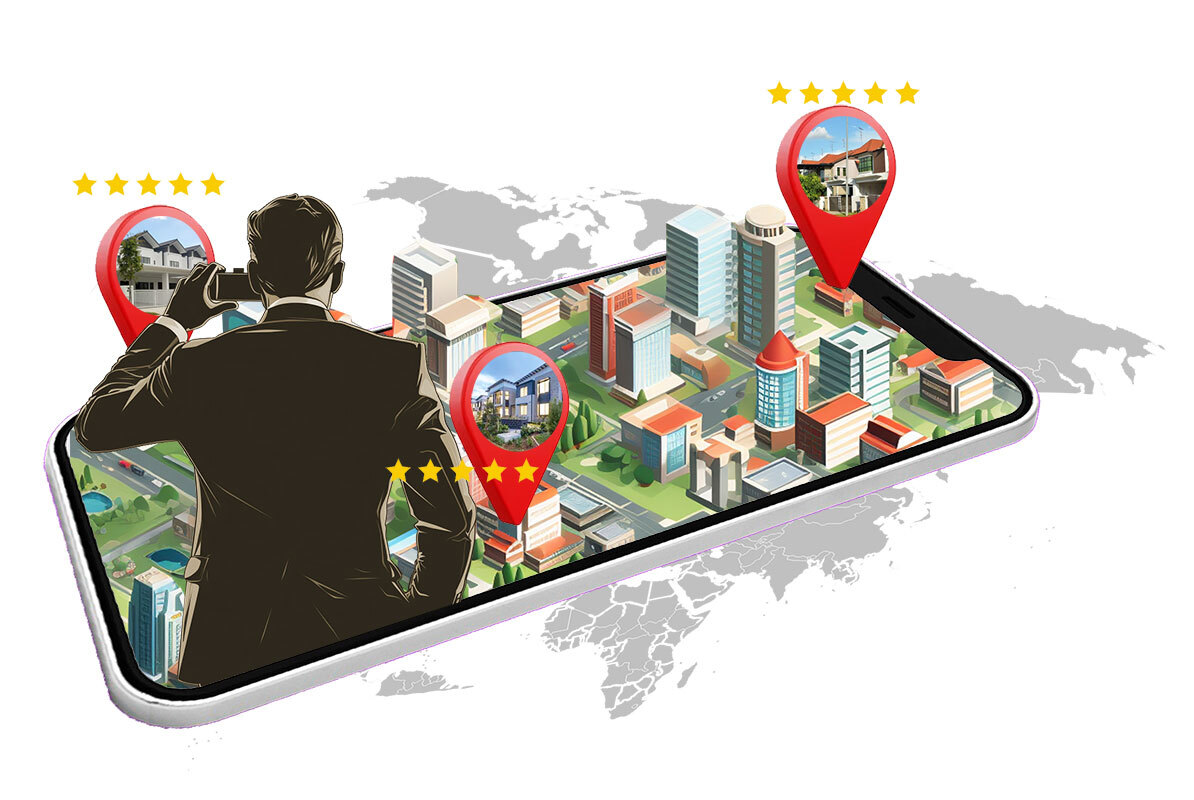 Revolutionize Your Adult Day Care Center's Marketing with Job Photos Feature
Improve your adult day care center's online visibility with Linda.co's Job Photos Feature. Our advanced marketing software swiftly captures and publishes 'on the job' moments directly from the Linda mobile app. This allows you to continuously update your website and social media channels with fresh, engaging content that appeals to potential clients and their caregivers.
With Job Photos Feature, it's now easier than ever to provide real-time updates about your adult day care operations. Showcase tangible evidence of your hard work, professionalism, and the quality care your team provides which would resonate with potential customers. Our software enables you to syndicate these precious moments to Google listings, allowing your facility to stand out in local search results and attract more potential clients.
Staying active on your social platforms has never been this simple. The Linda.co Job Photos Feature syndicates photos to your various social media channels, keeping them vibrant with fresh content. Simultaneously, it aids in establishing a strong local SEO presence that showcases what your adult day care center has to offer, thus enhancing trust and credibility among online users. Let Linda.co assist your center in reaching a wider audience with our innovative marketing software solutions.
Omni-Channel Inbox: All-In-One Marketing Software for Adult Day Care Centers
Running an adult day care center is complex, but managing client communications shouldn't be. Linda.co's Omni-Channel Inbox feature simplifies this task by consolidating all digital communication in one convenient location. Whether your clients reach out via email, SMS, Facebook Messenger, or WhatsApp, you'll manage all interactions from a single dashboard – a game changer for the adult day care industry.
With our live website widget feature, you can interact directly with website visitors. Ensure that queries, concerns, or booking requests are handled in real time, while simultaneously promoting your adult day care center services. With unlimited team member seats available, your entire staff can keep abreast of client communications, thereby ensuring a smooth, collaborative management approach. Whether a question comes through via social media or a text, your team is always on the same page.
Our software comes with customization options to ensure the inbox styling and settings align with your brand's aesthetic. Best of all, Linda.co's software can be accessed from anywhere: whether you're on the go or at your center, our web-based platform and native mobile app mean that you will never be out of touch. Enhance your adult day care center's communication efficiency with Linda.co's Omnni-channel Inbox feature.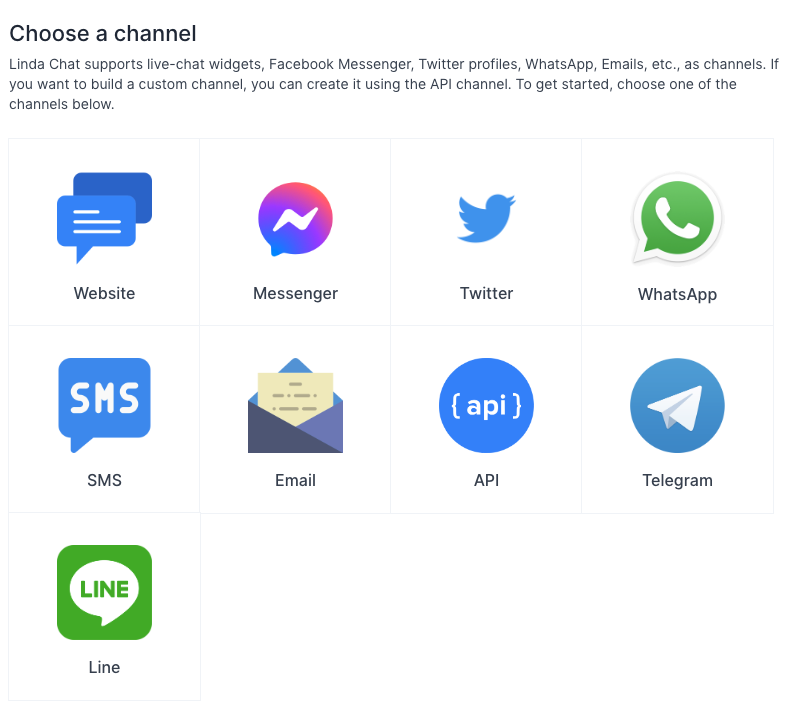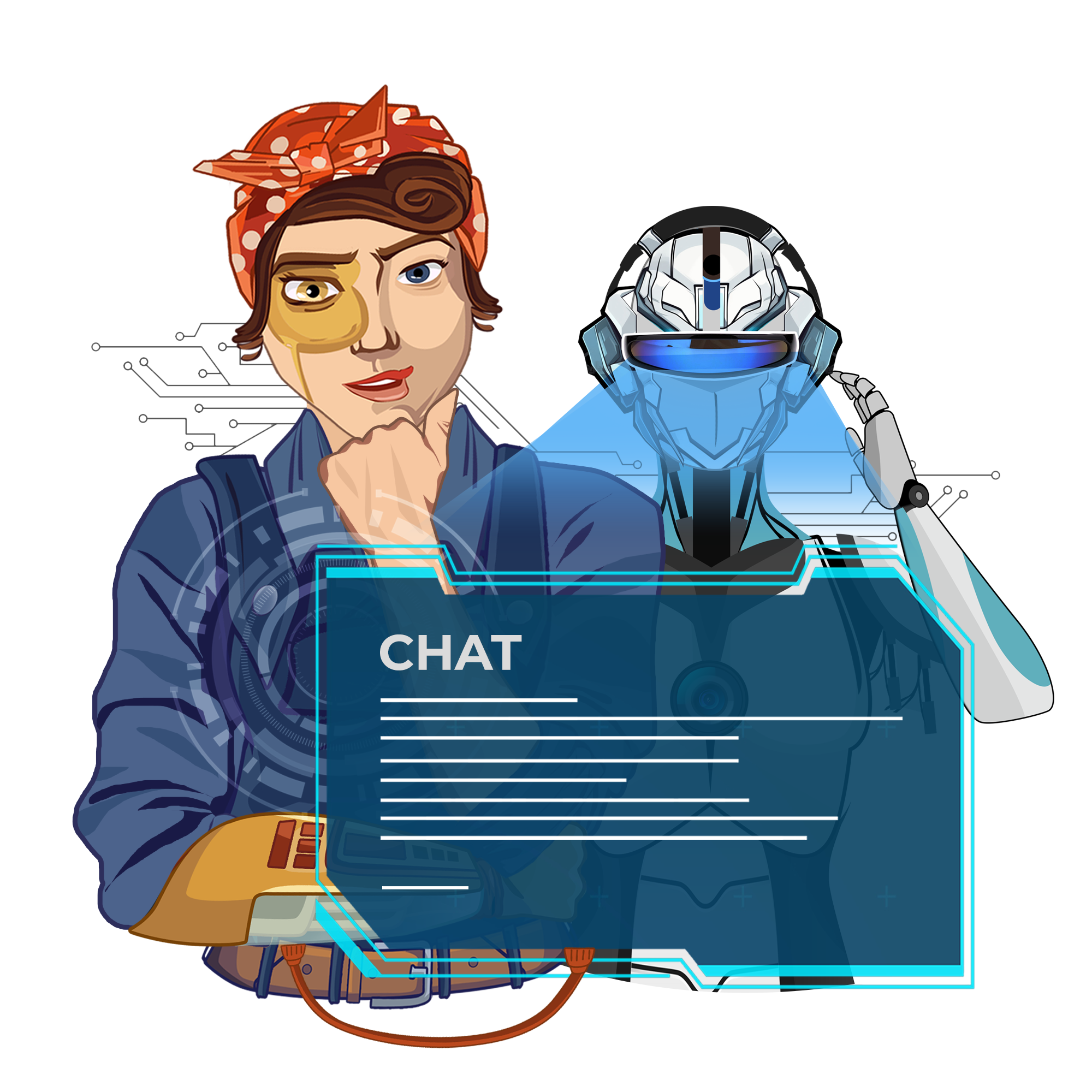 Unleash the Power of Local SEO: Marketing Software Solutions for Adult Day Care Centers
Boost Your Online Presence & Reputation with Linda.co's Comprehensive Suite of Tools
Master Your Rankings: Unparalleled Listing Management
Enable your adult day care center to rise above the rest with Linda.co's precise Listing Management tools. Stay ahead with updates on Rank Tracking, schedule updates with GBP Post Scheduling, and engage your clients with Photo Scheduling and Q&A Posting. Boost your visibility and enjoy comprehensive market research that is streamlined and intuitive.
Reputation Management: Have a Commanding Online Presence
Trust Linda.co to bolster your online reputation through comprehensive services such as Review SMS & Email Request Campaigns, Review Website Display Widget, Review Reports and 80+ Review Platform Support. Enhance your facility's image, track reviews, and take control of your business' online narrative.
Engage and Convert More With AI Chatbot
Linda.co's advanced AI Chatbot feature is designed to effectively qualify leads, schedule appointments, and respond to FAQs swiftly. Let our AI capability guide your potential clients through their decision-making process, freeing up time for your staff to focus on providing excellent adult day care services.
Lead Management: Trace Every Call and Form
Unlock the opportunity with each lead using Linda.co's advanced Lead Management tools. Our unique system provides Call Tracking and Form Tracking features, ensuring no lead is missed. Increase your conversion rate and optimize your marketing initiatives for your adult day care center.
Listing Management: Stay Updated Across Business Directories
Ensure that your adult day care center is visible and updated across all major Business Directories with Linda.co's state-of-the-art Listing Management features. Enjoy the benefit of automatic Business Directory Data Sync, and maintain consistency in your business data across the web.
Omni Channel Inbox: Streamline Your Communications
Manage all client messages from various platforms all in one place. Linda.co's Omni Channel Inbox creates a singular, comprehensive view of all your communications, allowing for quick response times, improved customer service, and increased efficacy in your day-to-day operations.
Testimonials
Hear from Happy Linda customers
Get Started With Linda
Enjoy Concierge Account Setup with every Linda account
Get started today