Revolutionize Your Practice with Our Dedicated Marketing Software for Addiction Treatment Centers
Discover the Ultimate Marketing Solution for Addiction Treatment Facilitates with Linda
Schedule Product Demo
Are you ready to transform your facility's outreach strategy? Schedule a demo today to see how Linda, our leading marketing software, can revolutionize your marketing efforts for your Addiction Treatment Center. Don't wait, the future of your center's marketing strategy is just a click away!
Schedule Demo
Sign Up For Linda
Get started with Linda, the advanced marketing software for addiction treatment centers. Signing up is your first step towards improving your outreach and impacting more lives. Don't hesitate - Your journey towards advanced, result-oriented marketing begins now! Sign Up!
See Pricing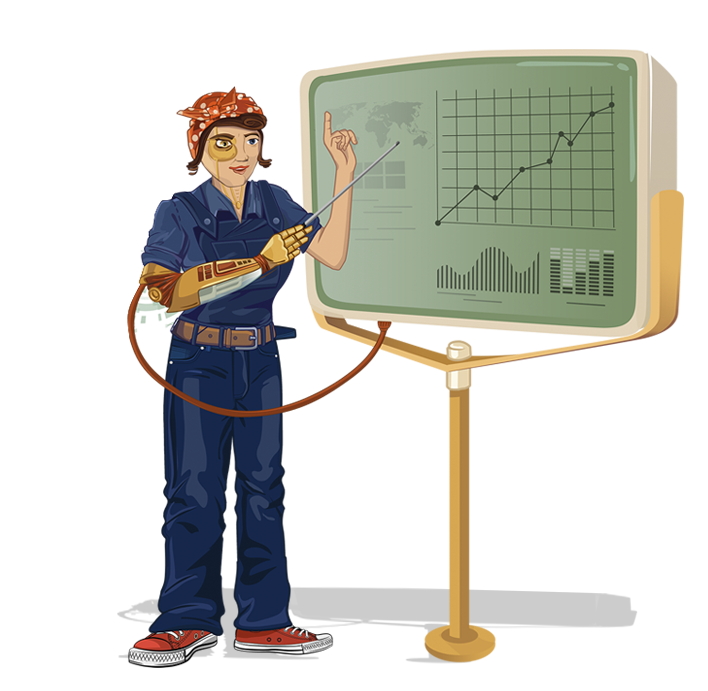 The Power of Marketing Software in Addiction Treatment Center Management
In the world of addiction treatment, optimizing your marketing strategies is vital for growth and visibility. Utilizing marketing software for your addiction treatment center can be a game-changer. Discover how these tools can streamline your operations, shape your online presence and attract the right audience with data-driven decisions.
Marketing software revolutionizes the way addiction treatment centers operate, boost their presence, and attract patients. Don't let the opportunity pass by; maximize your outreach and patient service with dynamic and versatile marketing software. Embrace proven methods to advance your addiction treatment center's mission, vision, and service, ensuring a brighter and healthier future for your clients.
Location Management for Addiction Treatment Centers: Empowering Your Online Presence with Linda.co
In the complex, yet rewarding industry of Addiction Treatment Centers, staying ahead and visible online is a must. That's where Linda.co's revolutionary local marketing software suite comes in. Our location management solutions are tailored specifically for addiction treatment centers, aiming to optimize your online presence and drive more clients to your facility.
Leverage the intuitive Rank Tracking heatmap feature to visualize your search performance over time and across different regions. Keep your Google Business Profile (GBP) fresh and engaging with our automated scheduling tools for posts and photos. Our Q&A Posting feature allows you to actively engage with potential clients by answering their pressing questions and concerns in a timely manner. More than managing your profile, we also monitor changes in attributes, ensuring that your online presence is consistently accurate and up-to-date.
With Linda.co's Competitor Auditing feature, stay one step ahead of the competition by getting insights into their SEO strategy and performance. Furthermore, our comprehensive Monthly Reports provide you with a complete overview of your digital marketing performance, highlighting key areas of success and opportunities for improvement. Harness the power of Linda.co and take your addiction treatment center's online marketing to the next level.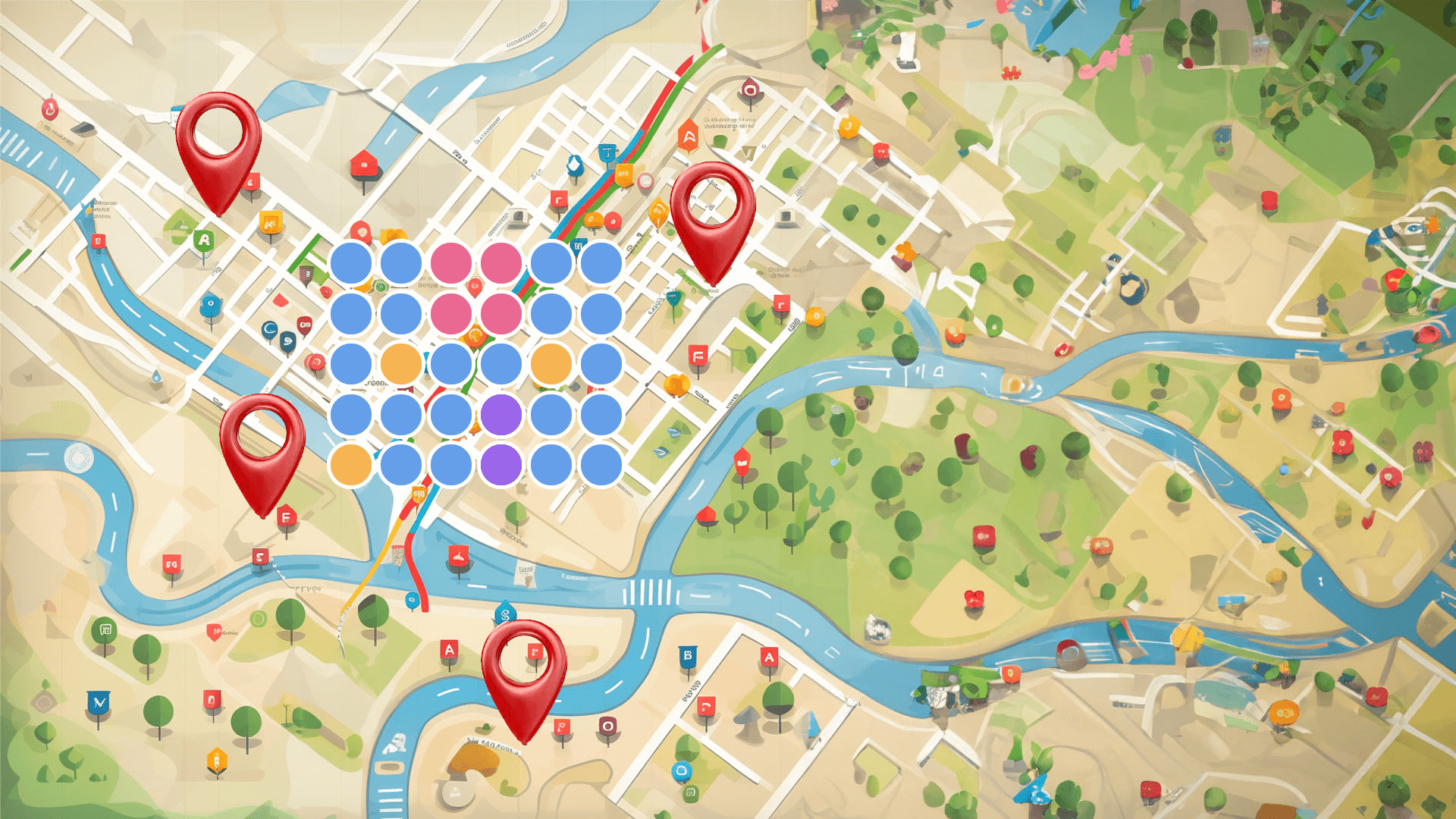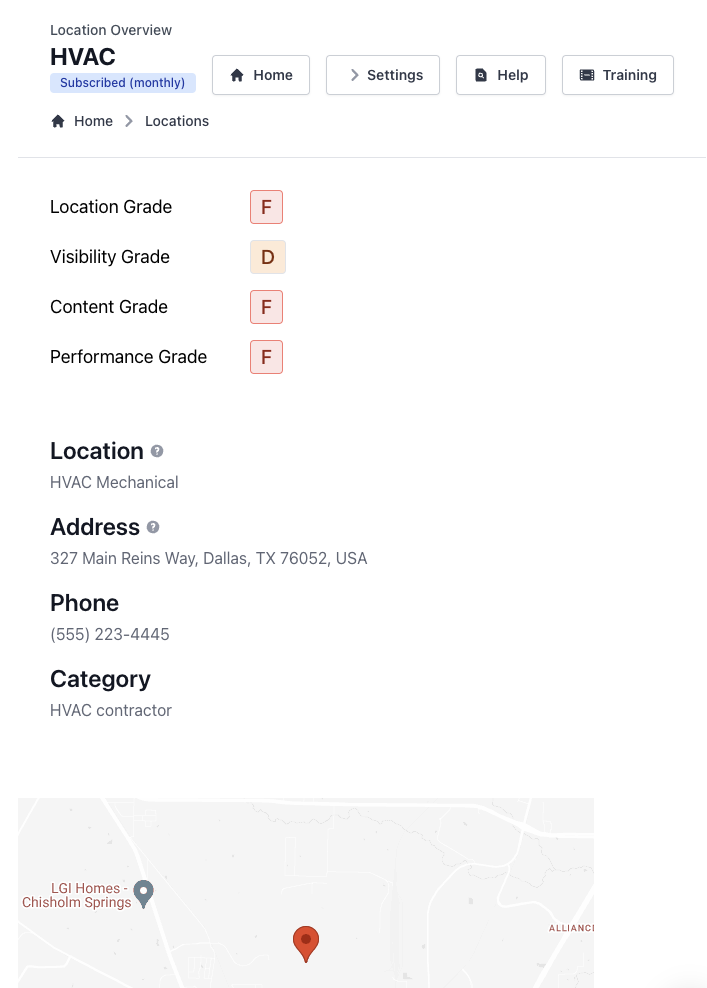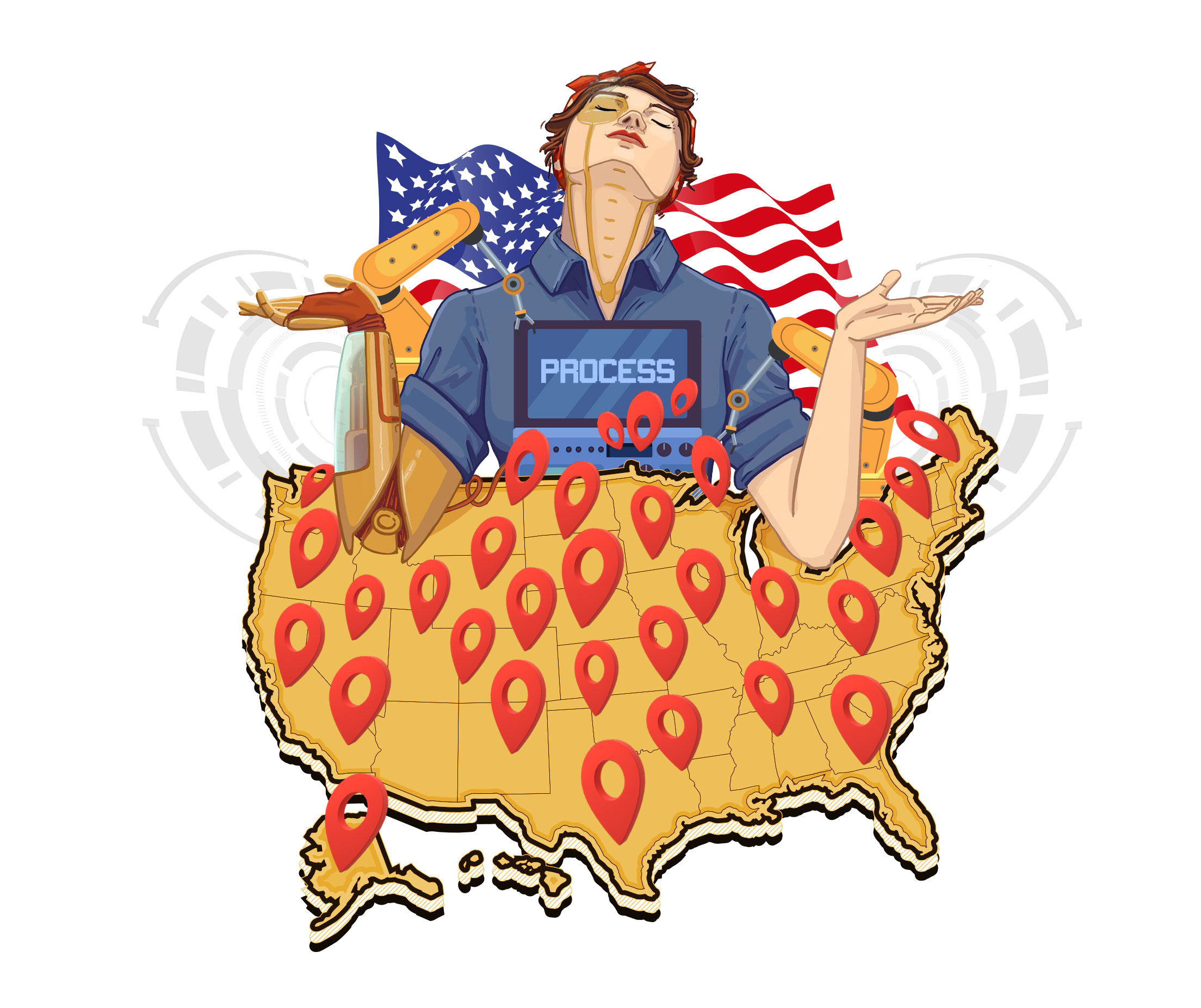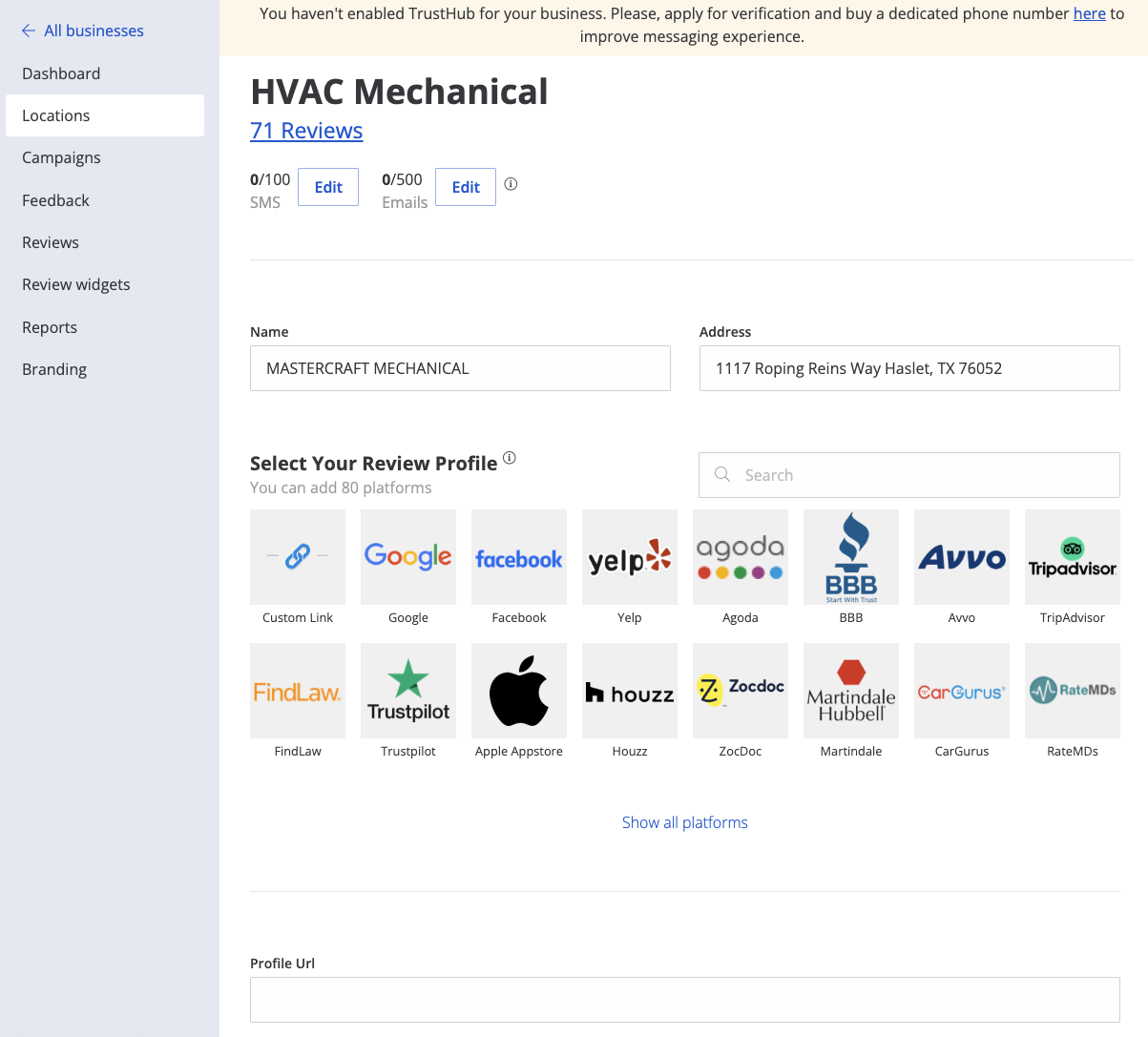 Reputation Management Software for Addiction Treatment Centers: Elevate Your Brand with Automated Review Features
With the rise of online presence, it's crucial to manage your addiction treatment center's online reputation effectively. Linda.co offers an industry-specific marketing software solution tailored to aid addiction treatment centers in maintaining their online reputation with precision & efficiency. Our suite of tools easily integrates into your day-to-day operations, encouraging positive user reviews, proactive responses to patient feedback, and comprehensive reporting for seamless reputation management.
Linda.co's Reputation Management Software offers multiple features to cater to your needs. The SMS & Email Review Auto Responder Campaigns tool helps you engage your patients promptly, automatically responding to their reviews via SMS or Email, thus building a rapport and enhancing your establishment's reputation. Our Review Website Embed Widgets feature lets you display patient reviews directly on your site, lending credibility to your center and showcasing your commitment to the care and recovery of your patients.
Not to mention our tool's compatibility with over 80+ platforms and rich integration with Zapier. This allows for enhanced flexibility, letting you track reviews from various platforms. Automated Review Reports ensure you're on top of your online reputation, providing you with detailed reporting on your patient feedback and trends. Our Review Responses feature gives you the opportunity to respond to patient criticism or praise immediately, showing your active engagement and ability to cater to your patients' needs. Leverage Linda.co's local SEO marketing software to cultivate a positive online reputation for your addiction treatment center.
Revolutionize Addiction Treatment Centers with Linda.co's AI Chatbot - Lindabot
Harness the power of AI in the sphere of addiction treatment with Linda.co's AI chatbot, Lindabot. Designed specifically with the needs of addiction treatment centers in mind, our cutting-edge marketing software streamlines tasks while facilitating better patient engagement. Lindabot enables Conversational Lead Qualification, AI Appointment Scheduling, AI Human Handoff of Conversation Control, AI Conference Call Generation by Chatbot, and Training Bot on your own content. The future of addiction treatment marketing starts here.
Understanding the distinct needs of an addiction treatment center, Lindabot leverages Conversational Lead Qualification to identify potential patients instantly. With AI's help, you can pinpoint leads who are serious about treatment, ensuring your resources are well deployed. Furthermore, Lindabot's AI Appointment Scheduling feature takes care of setting up appointments, diminishing the burden on your staff and streamlining your operation for efficiency.
Lindabot's AI Human Handoff of Conversation Control and AI Conference Call Generation functions ensure seamless transitions in conversations, guaranteeing your patients always receive the attention they need. The Bot training feature enables Lindabot to master your unique content, boosting its efficacy in dealing with your clients. Plus, with the Real-Time Chat Dashboard, you can monitor these conversations, track progress, and make informed decisions about your marketing strategy.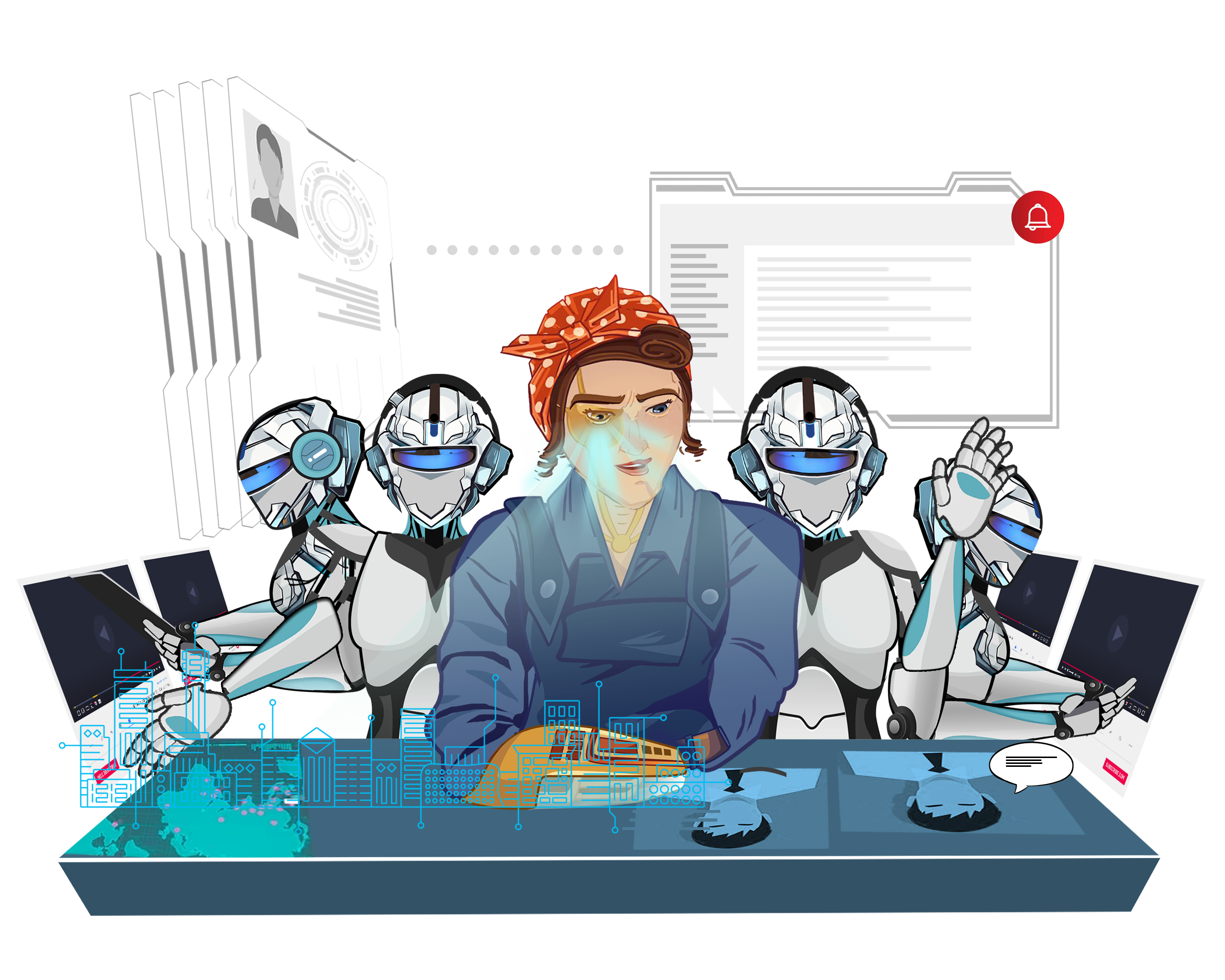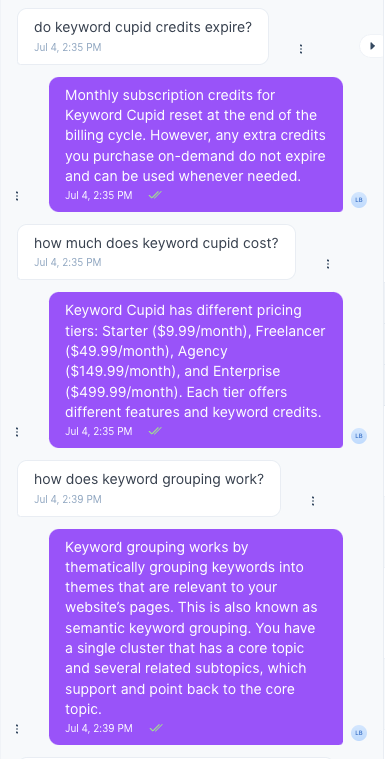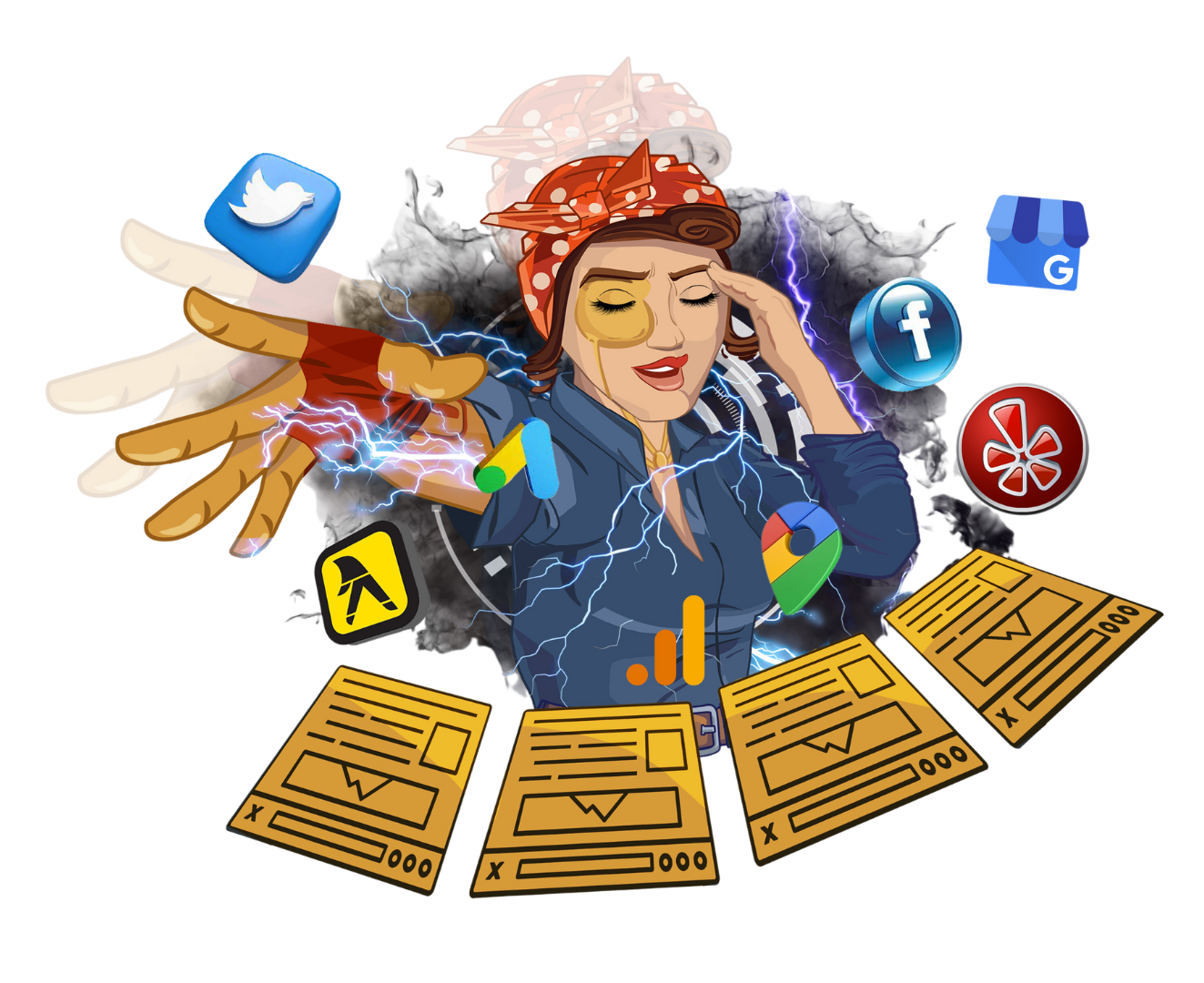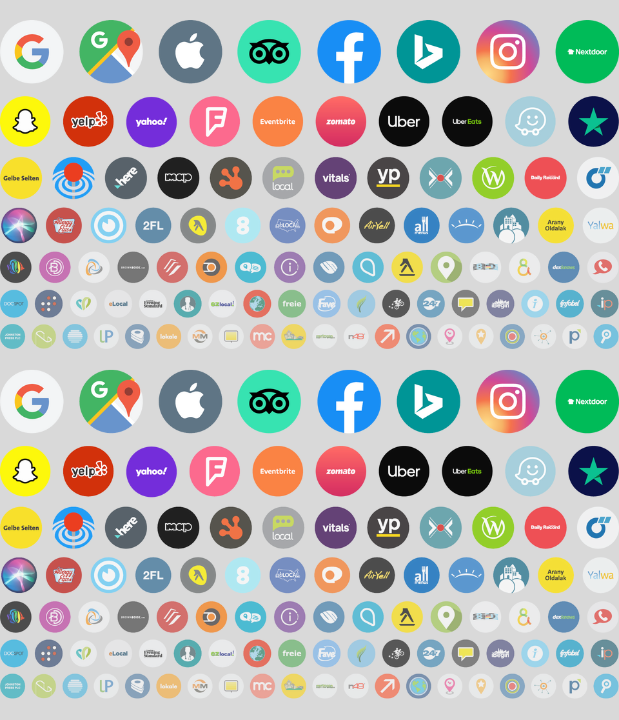 Listing Management: Elevating Addiction Treatment Centers through Strategic Marketing Software
In the fast-paced digital world, maintaining an online presence for Addiction treatment centers is not just helpful, it's essential. Linda.co's Marketing Software for Addiction Treatment Centers provides a comprehensive, customized solution to effortlessly manage your online listings, ensuring all information is accurate, consistent, and effectively targeted towards your desired audience base.
Our robust platform supports the management of over 80 profiles across multiple digital directories. This feature eliminates the stress of manually updating each profile with new services, updated hours or new treatment options. With Linda.co's seamless integration, it's easier than ever for potential clients to find your addiction treatment center across the wide ecosystem of online directories.
Gone are the days where a critical update or change would miss some of your business listings; our platform proactively monitors changes across 80 business listings. Additionally, our system produces missing listings, ensuring your addiction treatment services are visible to those in need. With Linda.co, you can rest assured that any updates or changes made are instantly reflected in your online listings, increasing your online visibility and, ultimately, helping those choosing to battle their addictions find your center easily and efficiently.
Lead Management Software: Amplifying Success for Addiction Treatment Centers
In the competitive sphere of addiction treatment center management, managing and tracking leads effectively is pivotal. At Linda.co, we provide specialized local SEO Marketing Software that leverages modern technology to streamline your lead management systems. Encapsulating features like call tracking with Round Robin and Multi Ring Support, form tracking with real-time notifications, and native mobile app integration - you will always stay ahead in the race.
Our Call Tracking system with Round Robin and Multi Ring Support is a game changer for addiction treatment centers. This feature ensures all your incoming calls are distributed evenly among your staff, increasing efficiency and improving customer service. What's more, our Multi Ring Support ensures that no lead goes unanswered. Together, these features provide a clear roadmap to boost your marketing results.
Scale up your real-time responsiveness with our Form Tracking feature. Get instant notifications as soon as a prospective lead fills up a form on your website, allowing you to respond swiftly and close more sales. Moreover, with our Native Mobile App integration, you can manage your leads on the go. Now, keep tabs on your lead performance anytime, anywhere, right from your phone. With Linda.co's lead management marketing software, turn your addiction treatment center into a high-performing powerhouse.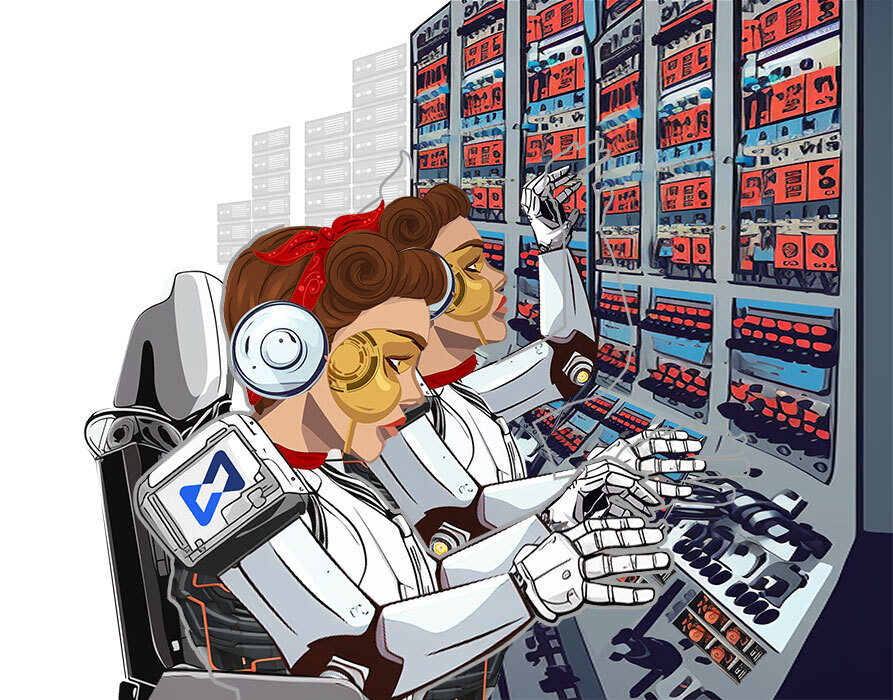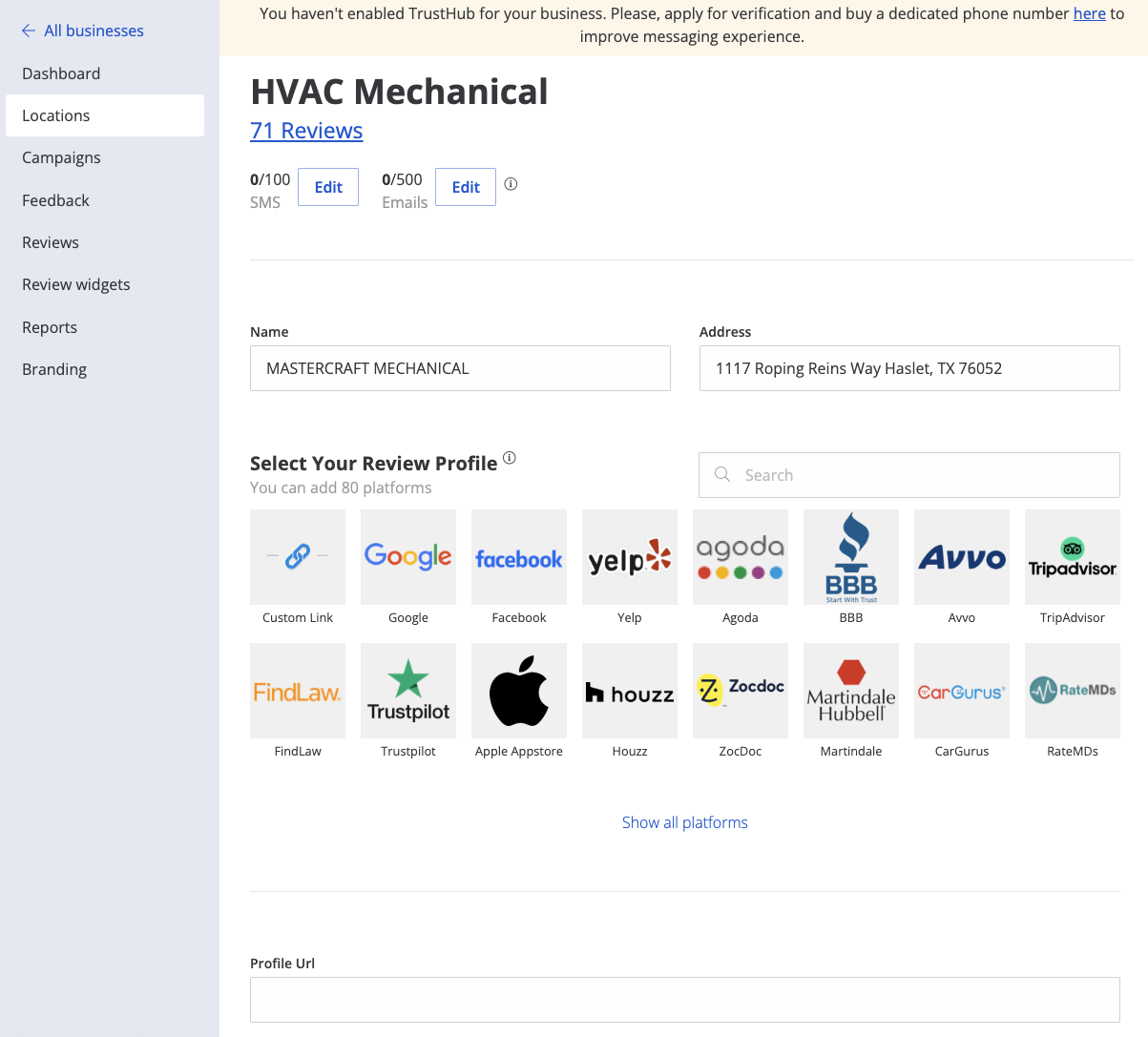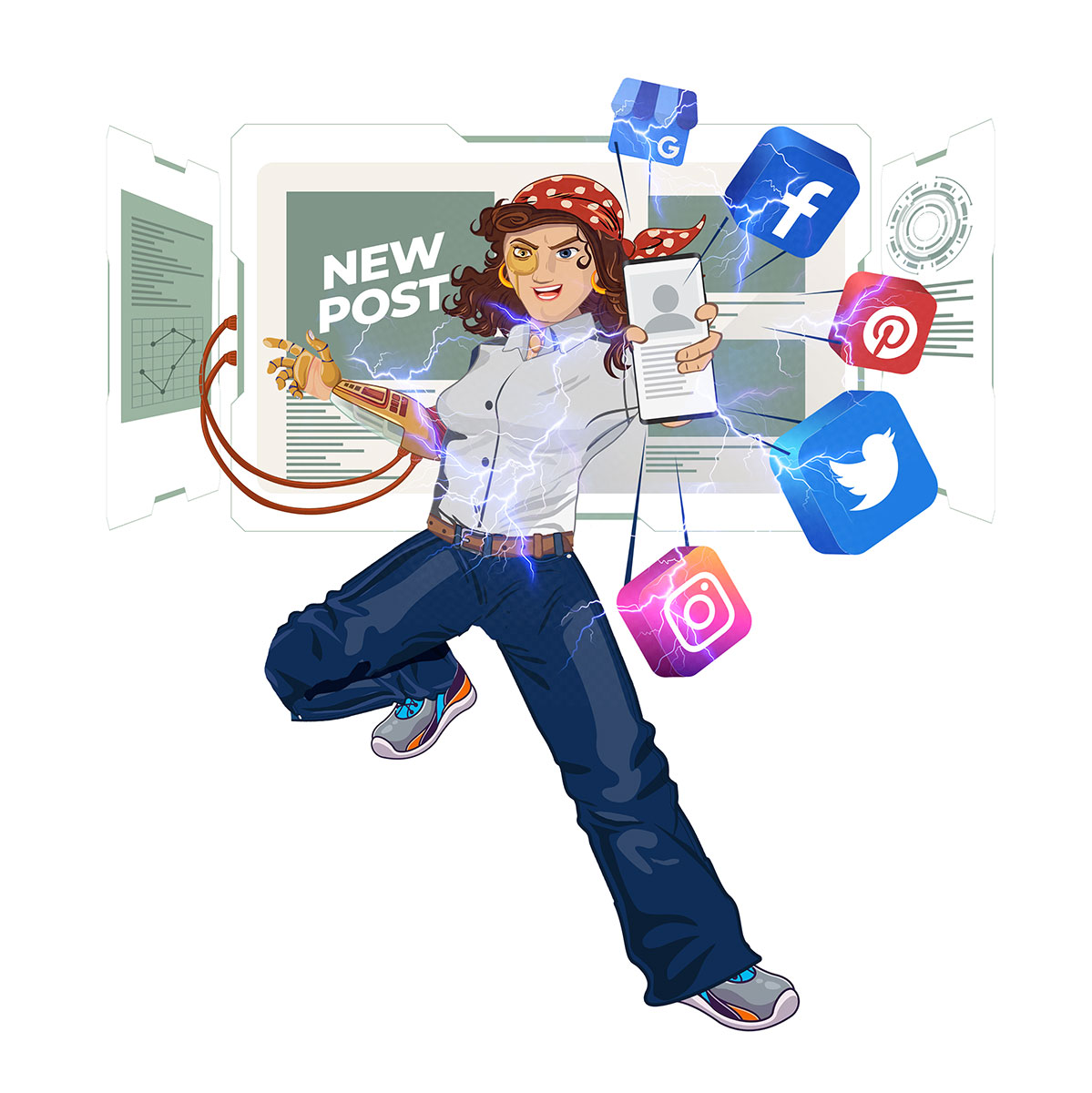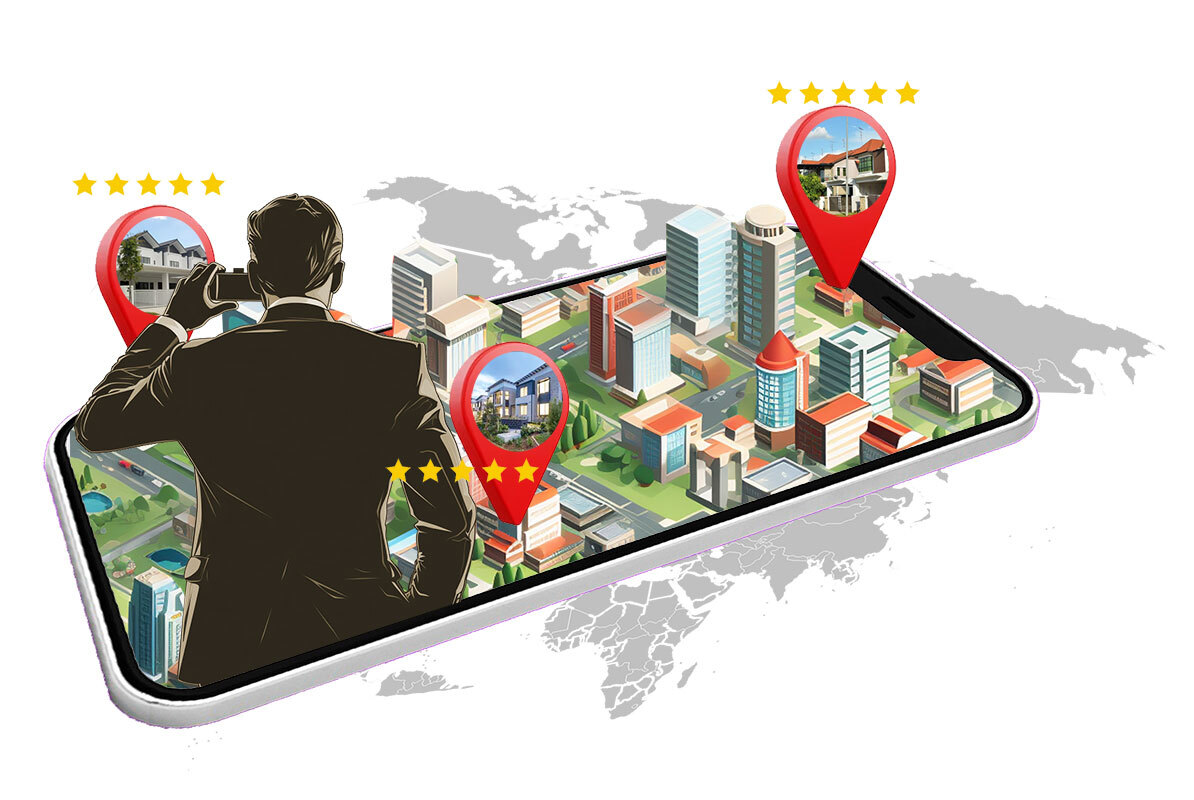 Experience Optimization with Linda's Job Photos Feature for Addiction Treatment Centers
Leverage the power of visual content for your addiction treatment center with Linda.co's dynamic Job Photos Feature. As an integral part of our local marketing software suite, the Job Photos Feature allows you to document memorable 'on the job' moments easily and quickly using the Linda mobile app. These moments illustrate the impactful work your team is doing every day to help individuals overcome their addictions. Not only are these images moving and inspiring, but they make your center more visible and approachable for people in need, enhancing the credibility and online presence of your addiction treatment center.
Take advantage of viral photo marketing with Linda.co's Job Photos Feature. The tool enables you to syndicate these job photos across multiple platforms including social media, Google Listings, and your website. This constant circulation of fresh content across various channels increases your center's reach, engagement and maintains your relevance in the fast-paced digital landscape. A consistent stream of new content is absolutely essential in today's SEO world, and the Job Photos Feature will ensure you never run out.
Apart from creating engaging content, the Job Photos Feature also helps addiction treatment centers build trust and rapport with potential patients. By providing a behind-the-scenes look at your facility and the compassionate and dedicated staff working there, the photos indirectly reassure individuals and their loved ones that your center is a safe and caring environment. Through Linda.co's local marketing software suite, showcasing the heart of your team and the impactful work they do has never been easier.
Unleash the Power of Omnichannel Messaging for Addiction Treatment Centers Using Linda.co
Discover how Linda.co, the leading local SEO marketing software, can revolutionize communications at your addiction treatment center. Leverage our exclusive Omnichannel Inbox Feature to streamline and optimize your messaging channels for superior communication capabilities. By incorporating this comprehensive tool into your strategy, you can take your engagement to the next level.
Our robust suite facilitates seamless interaction through an array of channels including website, SMS, email, Facebook Messenger, and Whatsapp. Our live website widget is designed to service your users in real-time improving your response rate and client satisfaction. No matter the platform, effective communication with your audience becomes easy and efficient. Plus, with unlimited team member seats, your entire staff can participate to respond promptly and resolve queries instantly.
Linda.co's omnichannel inbox is not only functional but also highly customizable. Modify your inbox's look and feel according to your brand with our custom styling and settings. Even more, with web-based service and native mobile app access, continue your communication anywhere, anytime without any concerns. For your addiction treatment center, this means uninterrupted assistance to those who need it the most, thereby promoting your services and boosting your market standing.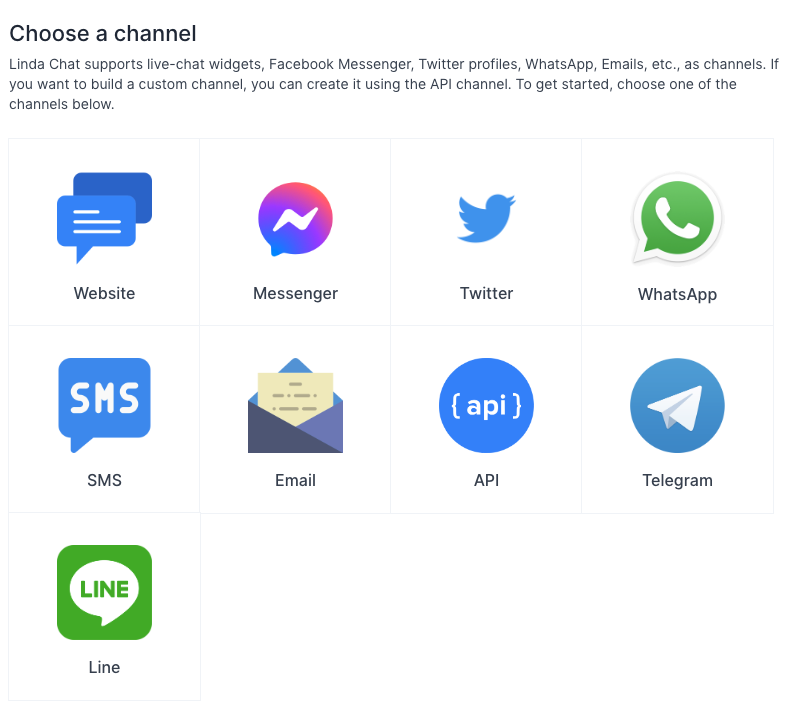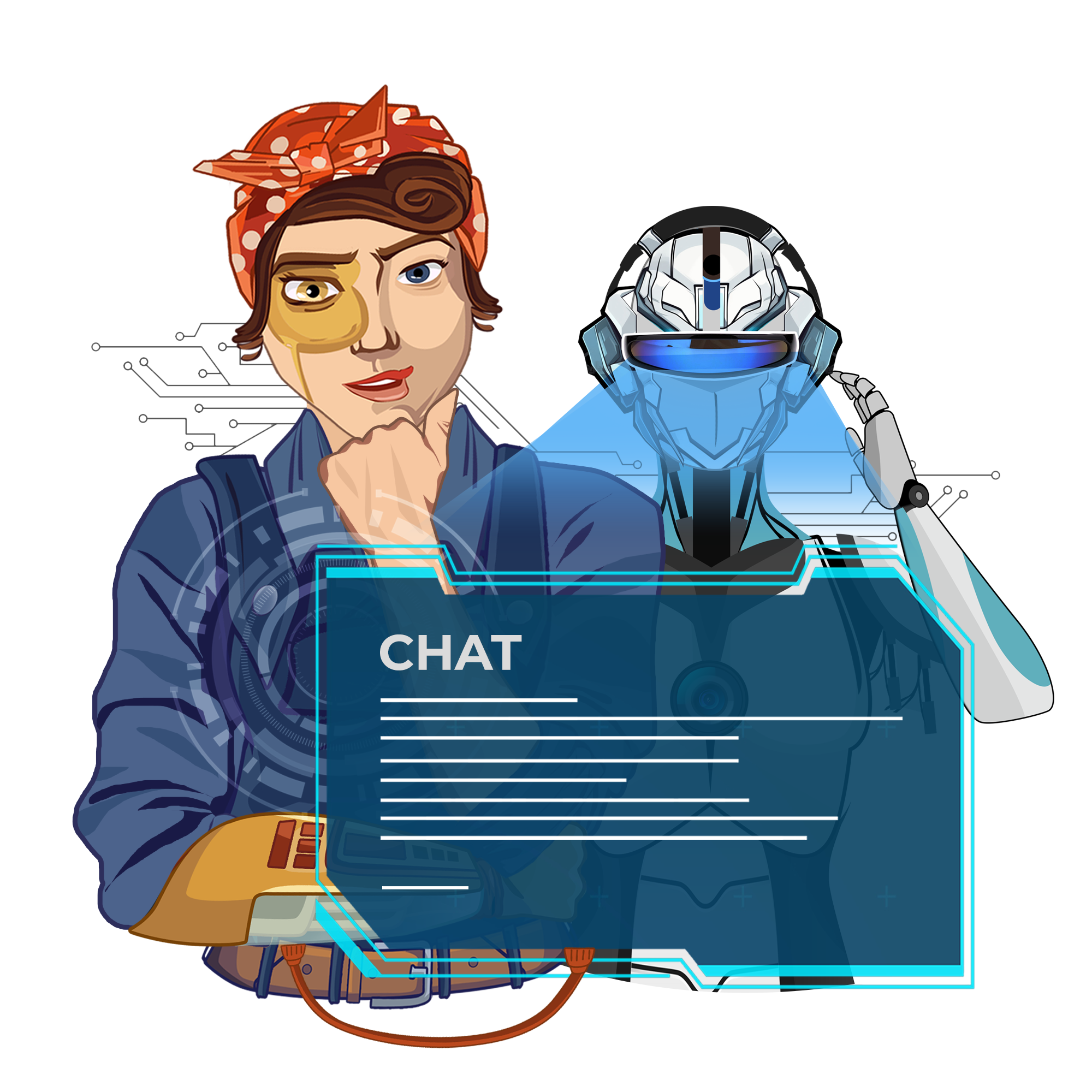 The Best Marketing Software for Addiction Treatment Centers – Linda.co
Boost your Online Visibility and Patient Acquisition with Linda.co's Comprehensive Marketing Tools
Listing Management Tool
Take control of your online presence across various platforms with Linda.co's Listing Management tool. Our rank tracking feature helps addiction treatment centers monitor their online ranking, ensuring visibility to those who need your services the most. You can also schedule posts and Q&As and further utilize the GBP Post Scheduling, Photo Scheduling, and Q&A Posting features to constantly engage with potential patients and their families.
Reputation Management
Good reputation is crucial for Addiction Treatment centers. With Linda.co's Reputation Management features, get real-time insights into patient feedback across 80+ review platforms. Use our Review SMS & Email Request Campaigns feature to solicit reviews and use the Review Website Display Widget to showcase positive testimonials directly on your site. Always stay on top of your service quality with our Review Reports.
AI Chatbot
With Linda.co's AI Chatbot, make communication smooth and efficient. Let our AI lead qualification feature assess potential patients' needs, schedule appointments with the AI Appointment Scheduling feature, and use the AI Knowledge Base QA feature to answer commonly asked questions. This ensures that your team focuses on those who need your help, aiding in addiction recovery.
Lead Management
Streamline your operations and maximize patient acquisition with Linda.co's Lead Management suite. Our Call Tracking feature lets you keep tabs on incoming calls and the Form Tracking tool makes it easy to monitor and respond to online enquiries in a structured and efficient way.
Business Directory Data Sync
Consistency is key in maintaining a strong online presence. With our Business Directory Data Sync feature, your treatment center's information will always be consistent across various platforms. This accurate and uniform presentation helps build trust with potential patients and their families searching for a reliable treatment center.
Omni Channel Inbox
Keep all your communications in one place with our Omni Channel Inbox feature. This tool brings together emails, texts, social media messages, and more, making it easy to maintain seamless communication with your patients and their families. This central hub helps keep your addiction treatment center organized, response-ready and patient-centred.
Testimonials
Hear from Happy Linda customers
Get Started With Linda
Enjoy Concierge Account Setup with every Linda account
Get started today