Maximize Your Practice with Our Marketing Software for Acupuncturists
Leverage the Power of Linda: The Premier Marketing Software for Acupuncturists
Schedule Product Demo
Ready to see Linda in action? Take the next step to propel your acupuncture practice and schedule a demo of our cutting-edge marketing software. Click here to book your demo.
Schedule Demo
Sign Up For Linda
Transform your business today! Sign up for Linda, the leading marketing software designed specifically for acupuncturists. Don't wait, register now to experience the Linda revolution!
See Pricing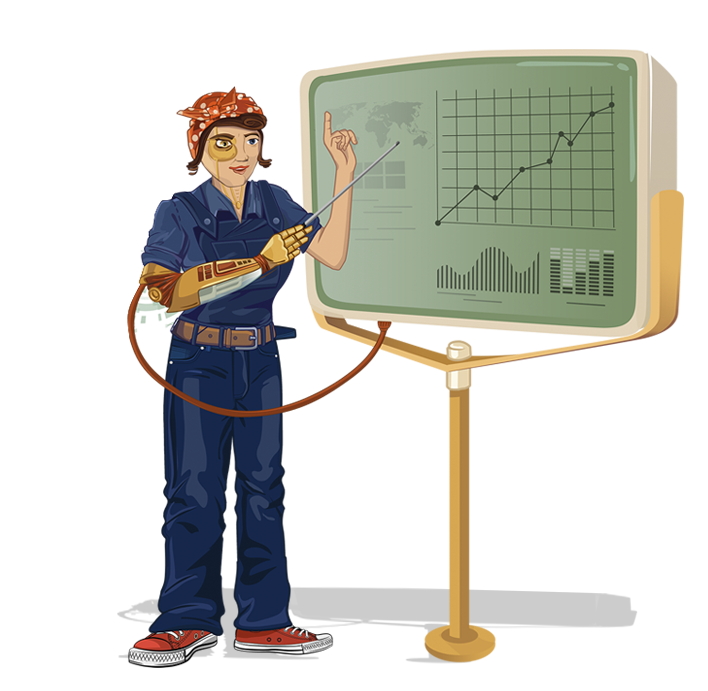 Unlock the Power of Marketing Software for Your Acupuncture Business
In today's digital age, leveraging the power of marketing software is no longer an option for acupuncturists—it's a necessity. Thriving in the acupuncture business landscape requires more than offering exceptional services; it's about getting your brand in front of potential clients and making it increasingly accessible. By integrating cutting-edge marketing software into your acupuncture business strategy, you can automate your marketing efforts, reach a wider audience, tailor your services to meet your patients' needs, and elevate your profession to new heights.
Don't let your acupuncture practice be overshadowed by competitors. Let marketing software be your secret weapon in an ever-evolving digital landscape. Expand your patient base, drive up consultations, and grow your revenue with intelligent marketing power on your side. Your acupuncture practice deserves a proven marketing tool that can match your dedication and passion—and marketing software for acupuncturists is the game-changer you've been waiting for.
Location Management Tools for Acupuncturists - Unleashing the Power of Local SEO
Welcome to Linda.co, where we provide state-of-the-art marketing software specifically tailored for acupuncturists. Your location is a vital element of your acupuncturist practice's reach and visibility. That's why it's crucial to optimize your local SEO using our location management tools. From rank tracking to monthly reports, we've got everything you need to dominate your local market.
Embrace the innovative Heatmap feature in our rank tracking offerings. It enables you to visually analyze your online presence in your local market, making adjustments as necessary for maximum reach. You can also schedule GBP posts and photos to keep your Google Business Profile updated with key events, news, and other updates. This not only boosts your local SEO but also fosters credibility with potential clients. With our Q&A posting feature, you can easily engage with your audience by answering their queries and displaying your expertise on various acupuncture topics.
Our software further aids your acupuncturist practice's growth with robust attribute change monitoring. You'll receive instant alerts of any changes, enabling you to respond promptly, resulting in a well-maintained, accurate listing. The competitor auditing feature gives you an edge by monitoring your local competitors' performances, unlocking strategic insights to refine your SEO efforts. Finally, our detailed monthly reports keep you informed of your business's online performance, so you can make data-driven decisions. Linda.co is committed to setting your acupuncturist services apart in the local market.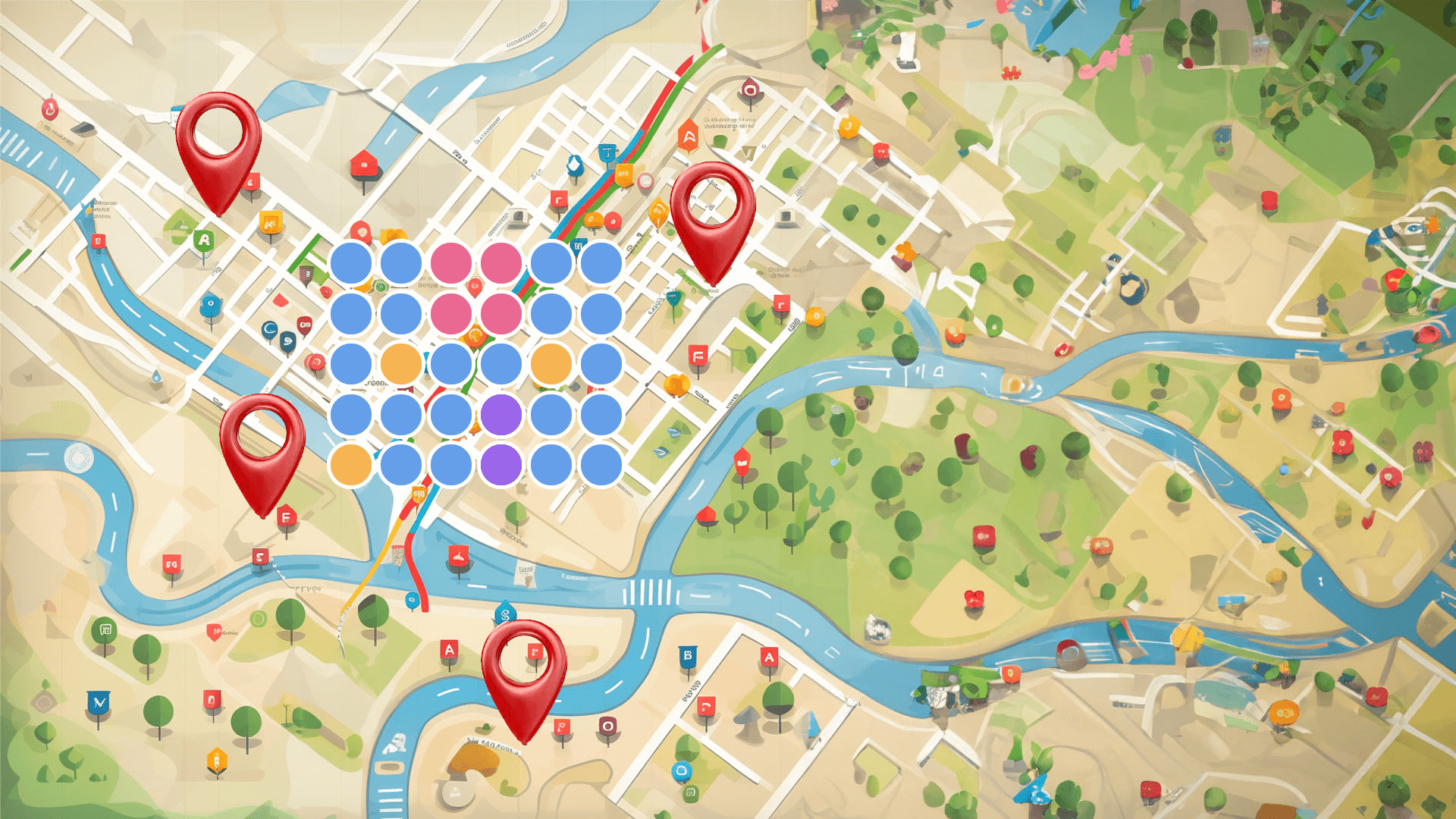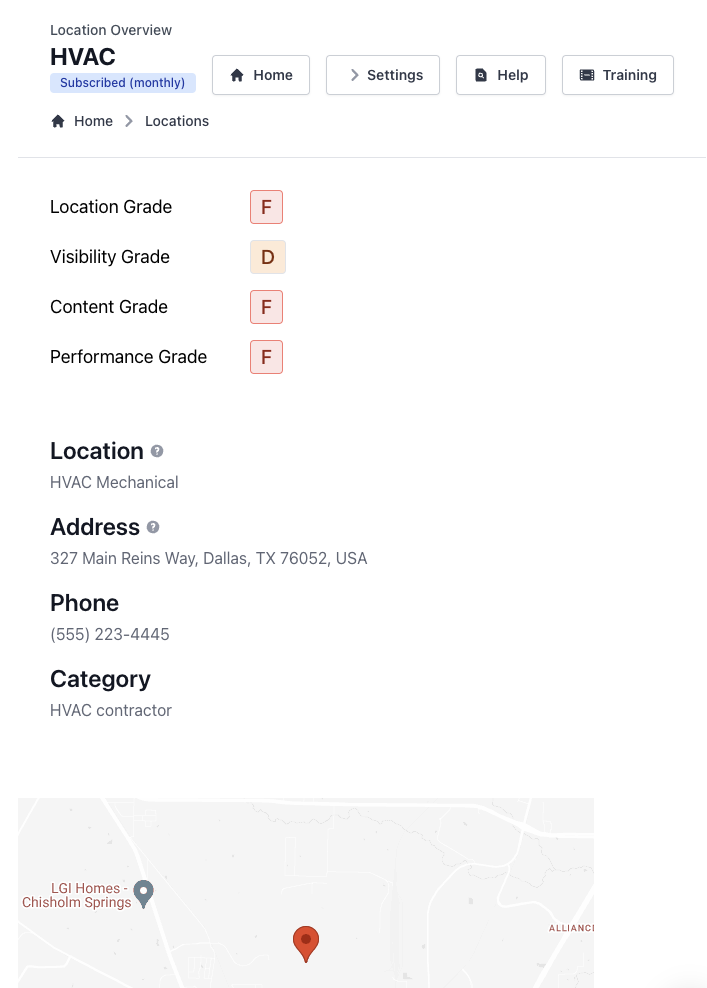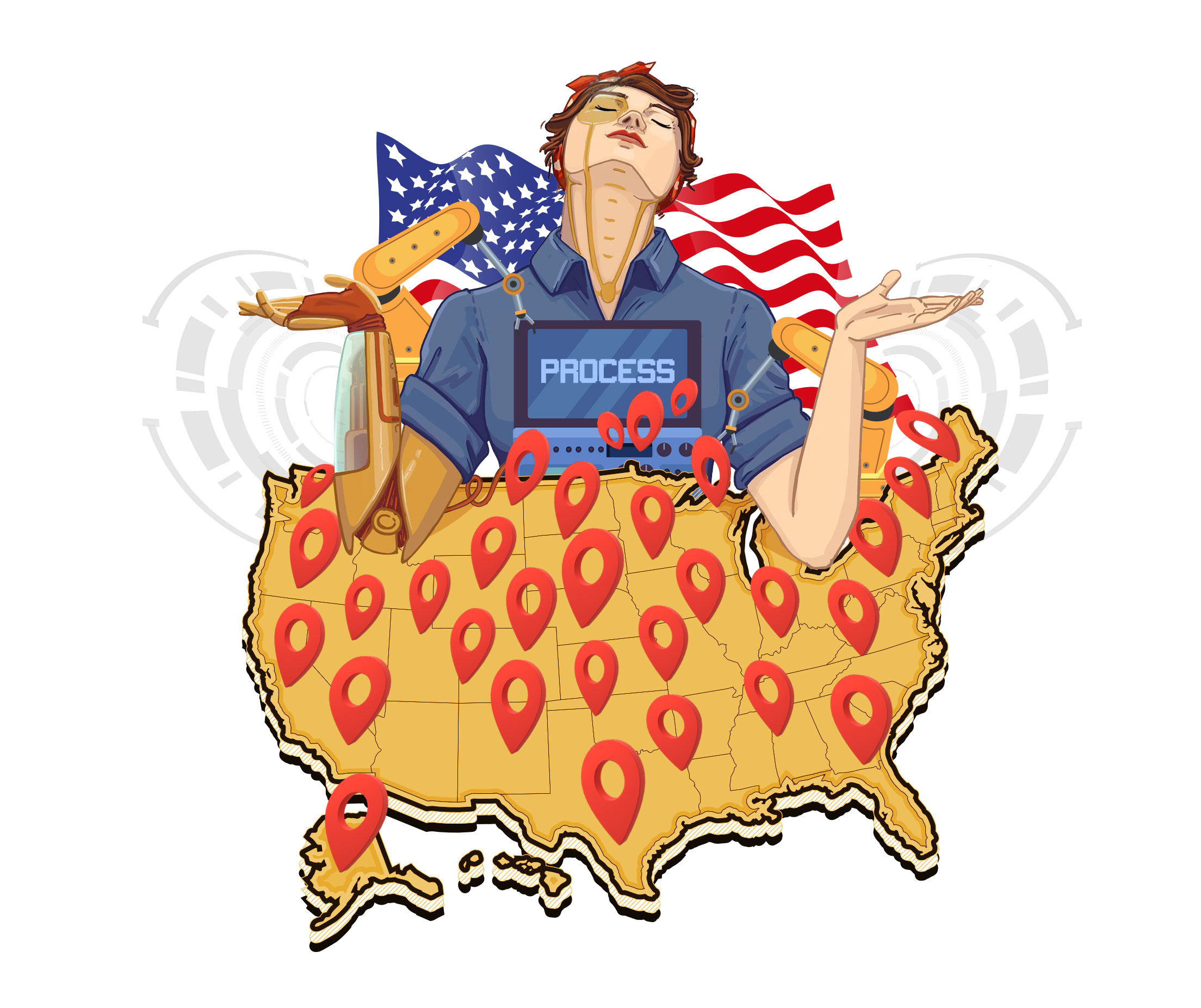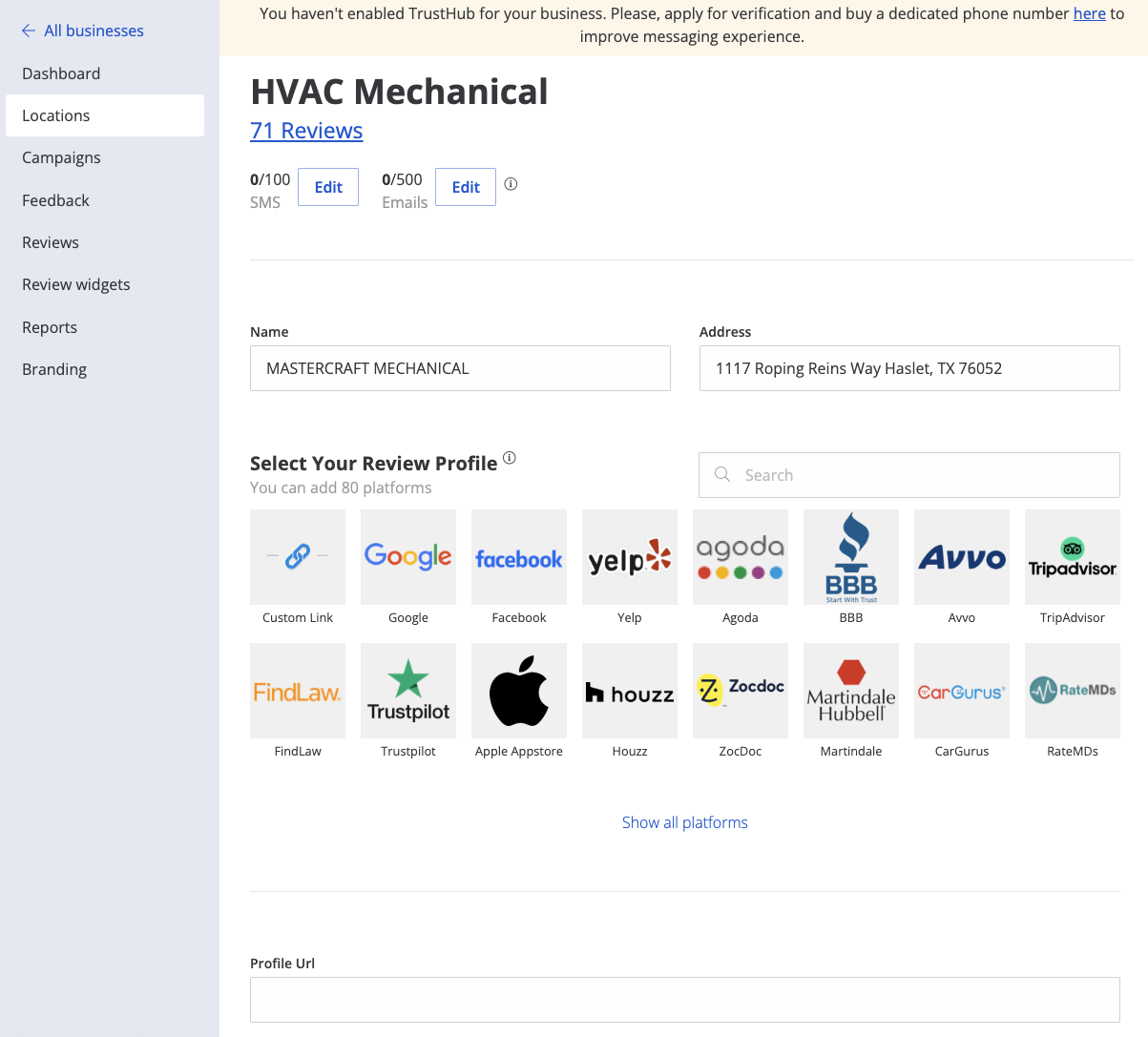 Supercharge Your Acupuncture Clinic with Stellar Reputation Management Tools
As an acupuncture service provider, your reputation matters tremendously. Your clients are your most compelling advocates, and their word-of-mouth referrals are critical to your clinic's growth. At Linda.co, our Marketing Software for Acupuncturists comes equipped with an advanced suite of reputation management tools. Our aim is to simplify communication, streamline your review process, and showcase the quality service you provide through your customer feedback.
Harness the power of SMS and Email Review Auto Responder Campaigns to more conveniently engage with your clients. Automate your response to their feedback to provide timely acknowledgements and maintain a close connection with your clientele. Our Review Website Embed Widgets seamlessly displays user reviews on your website, strengthening your online image and improving your clinic's visibility. Zapier Integration further optimizes your workflow, allowing you to connect with over 80 different platforms and giving you the flexibility to handle all your reputation management in one place.
Linda.co's reputation management solution empowers you to swiftly respond to reviews, fostering a stronger rapport with your clients and demonstrating your dedication to their wellbeing. With support for over 80 platforms, you can stay connected with your clientele across myriad channels. Our Automated Review Reports provide insightful analytics, enabling you to better understand your clients' feedback and improve your service offerings iteratively. Strengthen your acupuncture clinic's presence online and spotlight your exemplary service with Linda.co.
Revolutionize Your Acupuncture Practice with Lindabot - An AI-Driven Marketing Software
Linda.co advances the acupuncture industry with Lindabot, an AI-driven chatbot solution designed exclusively for acupuncturists. Lindabot streamlines your booking process, optimizes lead qualification, and provides comprehensive customer interaction management. By employing Linda.co's core features, your acupuncture clinic can run more efficiently, retain customers and tap into new markets.
Lindabot comes equipped with an Intelligent Conversational Lead Qualification tool which identifies promising leads, making your marketing efforts more efficient and focused. Taking it a step further, our AI appointment scheduling utility automates the booking process effortlessly, freeing up your staff's time to focus on what matters - providing top-notch acupuncture services. Plus, Lindabot's AI-powered handoff ensures seamless conversations by transferring communication control to a human when need be, ensuring the human touch is never lost.
Enhanced by an AI Conference Call Generation feature, Lindabot elevates remote consultations to a whole new level. You also have the ability to train the bot on your content, enabling it to answer FAQs, share specific acupuncture techniques or advise on aftercare process. In addition, the Real-time Chat Dashboard gives you an instant overview of conversations, helping you monitor customer interactions, gauge their sentiment, and refine your communication strategy.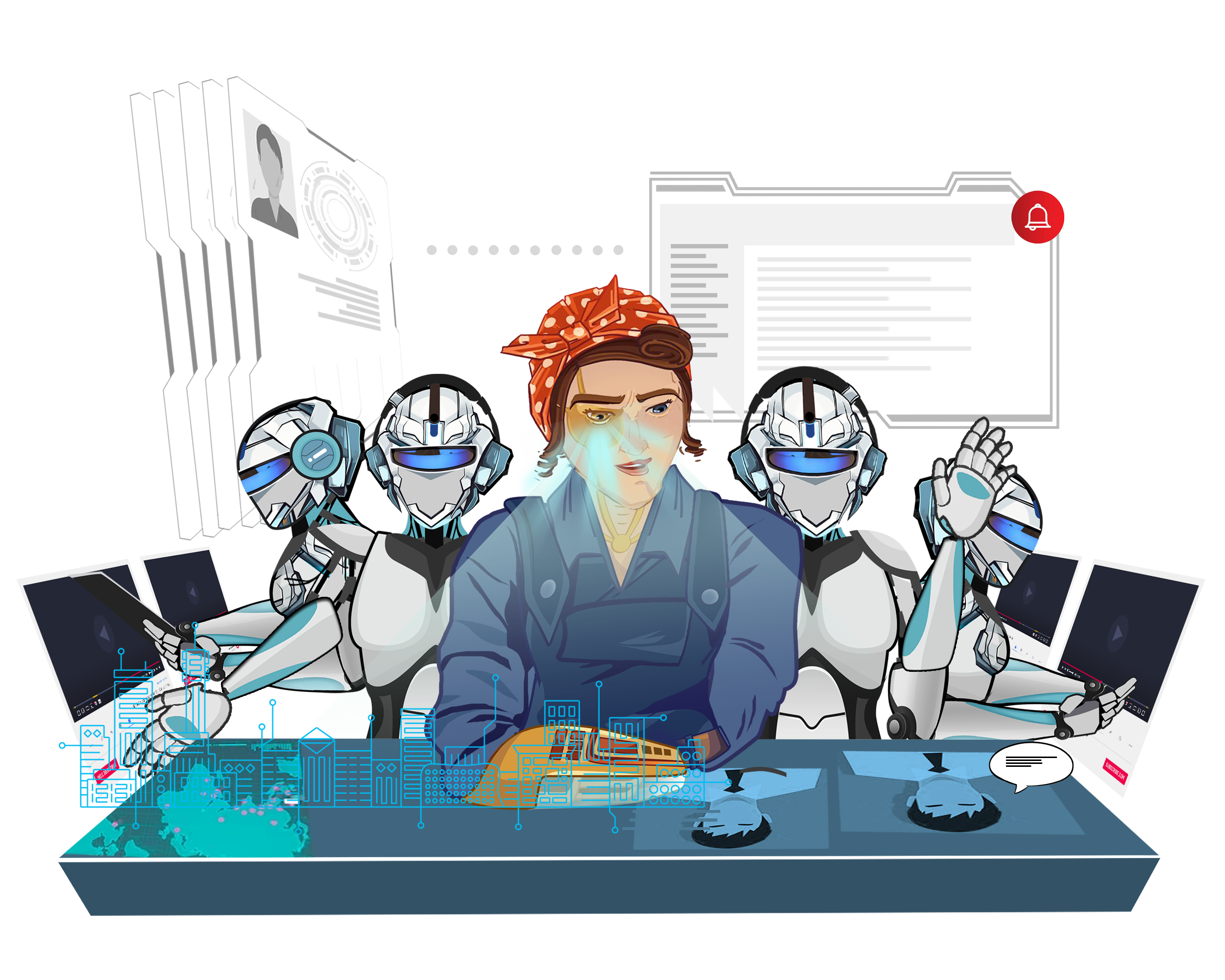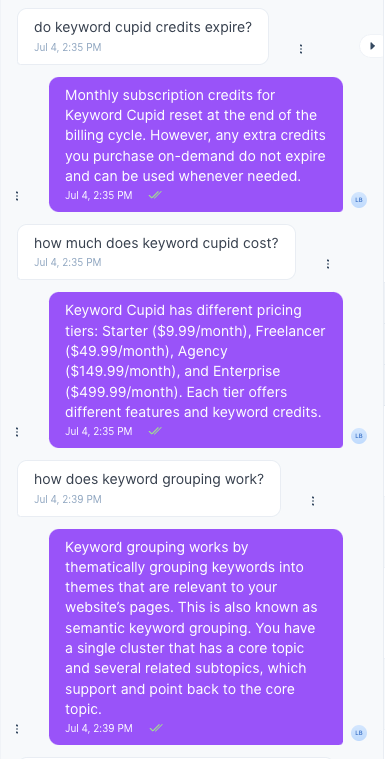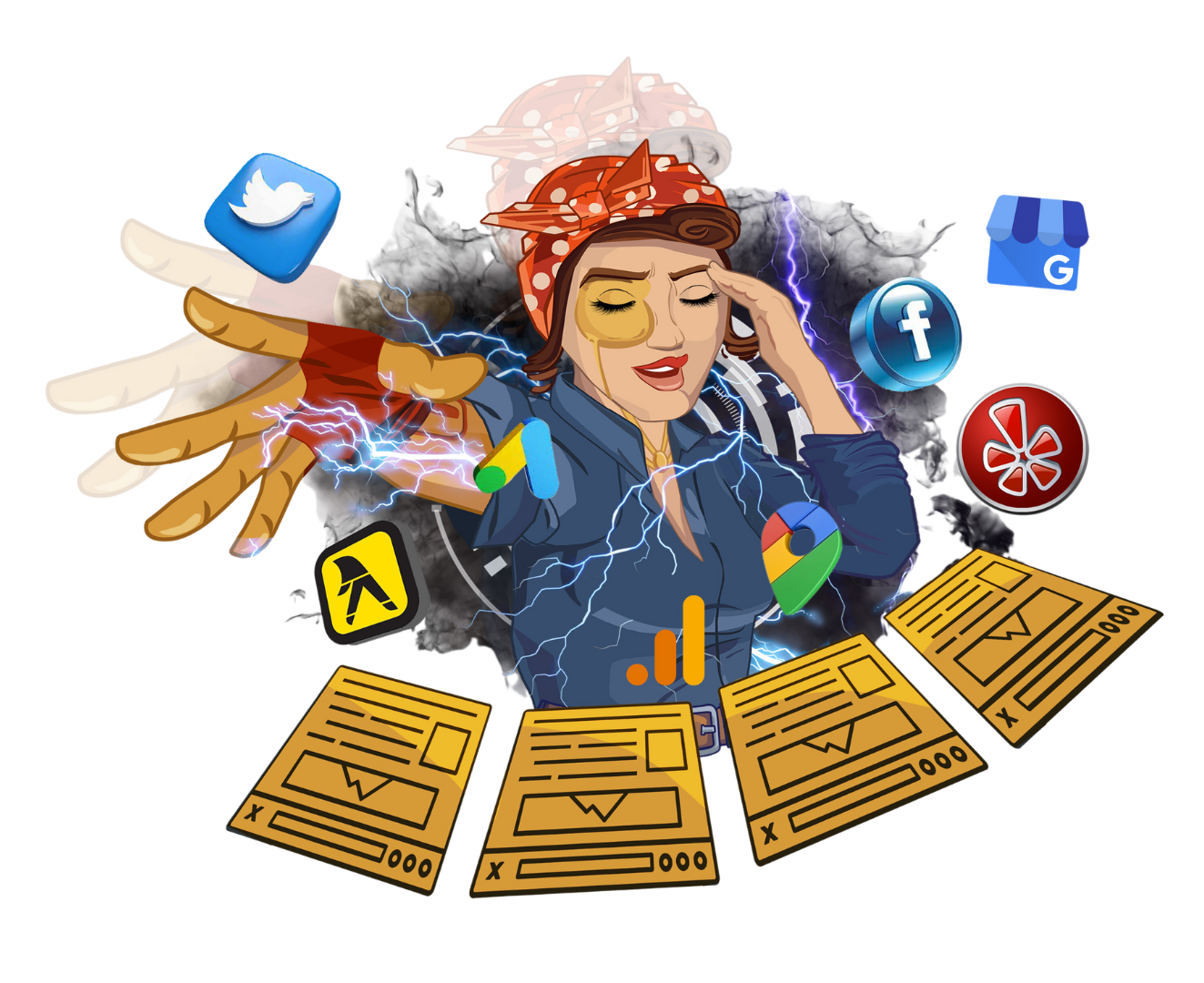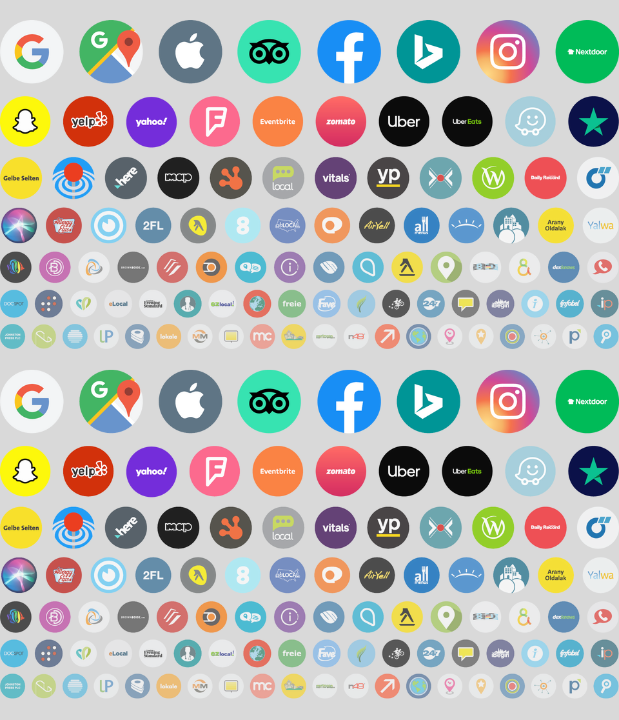 Boost Your Acupuncture Practice with Linda.co's Listing Management Tool
Linda.co's Listing Management is a formidable marketing software specially designed for acupuncturists. Our unique platform helps you streamline and optimize your online presence by managing over 80 profiles and online directories. The aim is to enhance visibility and bolster your acupuncture business's digital footprint.
With Linda.co's Listing Management, keeping track of your business's online information is as easy as pie. Our system automatically monitors changes across 80 business listings, keeping you updated on the status of each listing. This feature ensures that your acupuncture clinic's online details are always accurate and up-to-date, allowing potential clients to efficiently connect with your business.
Our comprehensive marketing software also has a solution for potentially missing listings. Linda.co's platform swiftly identifies and creates any missing listings, providing your acupuncture business with broad and consistent coverage. By optimizing your business's digital presence this way, you increase its visibility, improve online discoverability and attract more clients, thereby growing your acupuncture enterprise.
Optimized Lead Management Software Tailored for Acupuncturists
Welcome to Linda.co, your reliable local SEO marketing software suite! We offer an innovative marketing software exclusively designed to streamline lead management for acupuncturists. Our solution is not just a tool, but a comprehensive strategy that brings profound efficiency and transformation to your acupuncture clinic.
Our acupuncturist-optimized software features precise Call Tracking with Round Robin and Multi Ring Support. With this, you can have every phone lead equally distributed among your team members. Additionally, the multi-ring feature ensures no calls are missed, providing an exceptional service experience every time. This functionality directly enhances your clinic's ability to efficiently manage incoming calls and capitalize on potential leads.
We also offer Form Tracking with real time notifications, giving your team instant access to lead information and thus improving response times dramatically. This feature gets heightened with the Native Mobile App Integration, allowing you to view leads live on your phone, regardless of your location. Streamlining the lead management process allows acupuncturists to focus on what they do best, providing top-notch services to their clientele.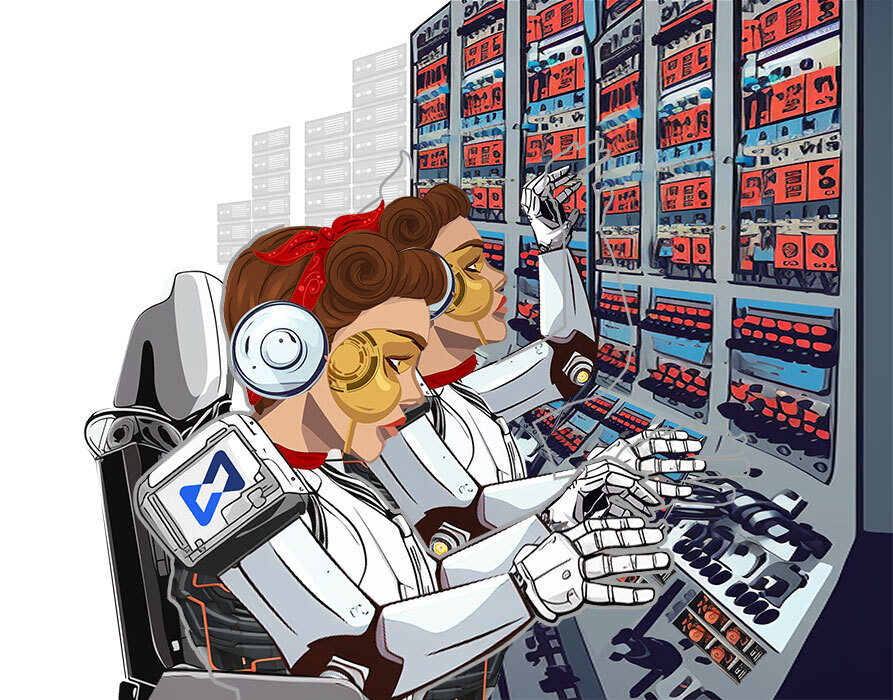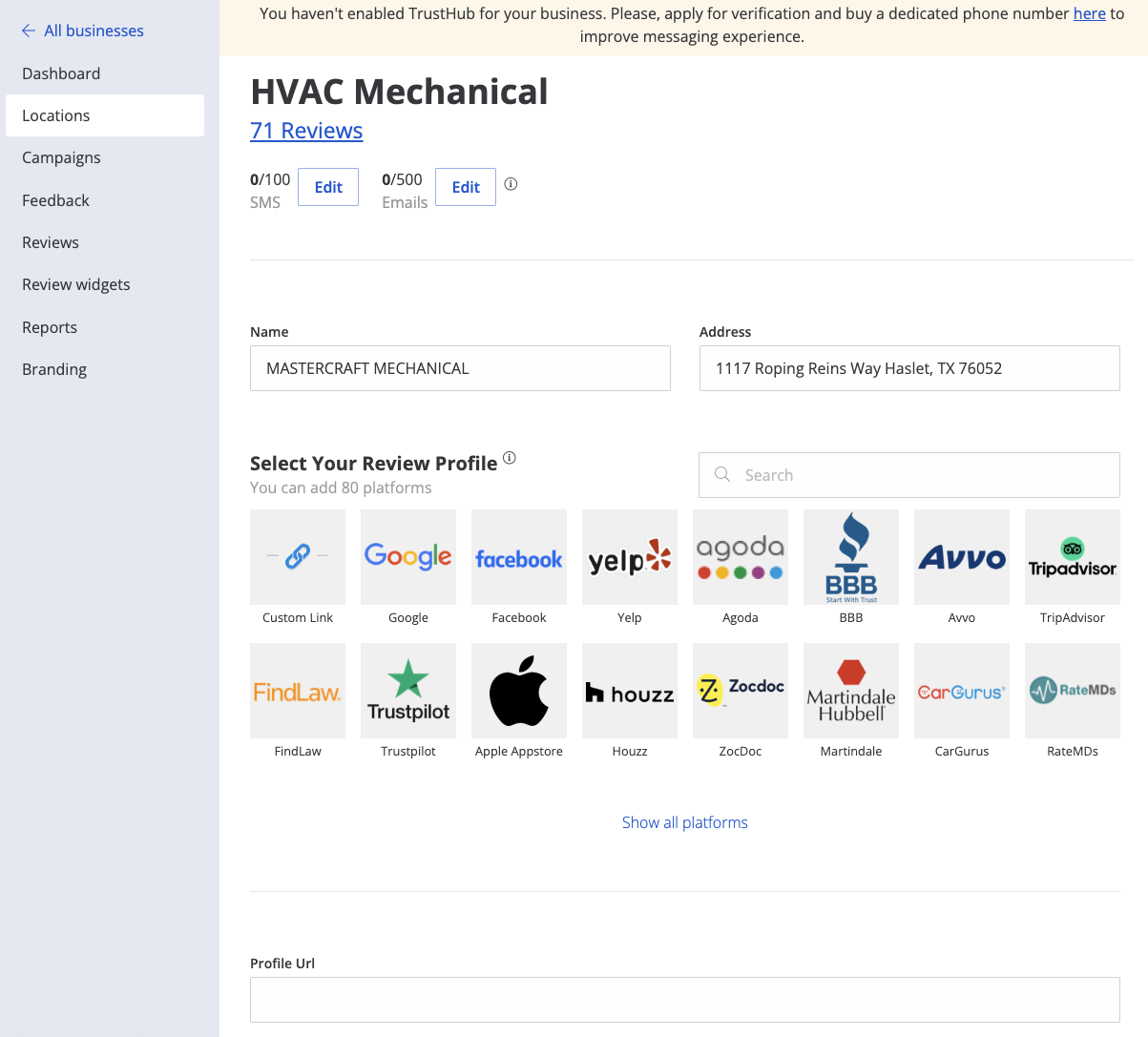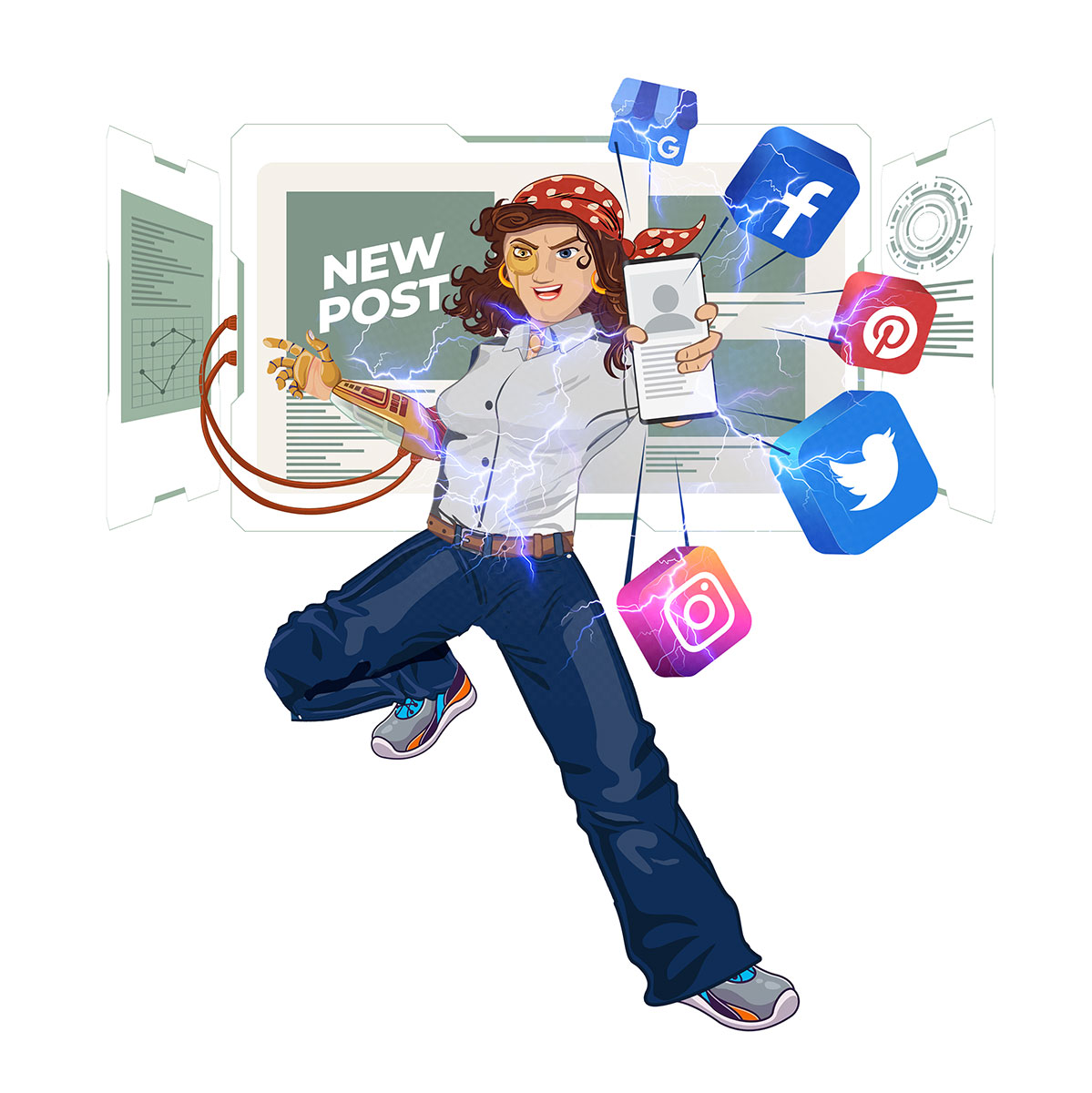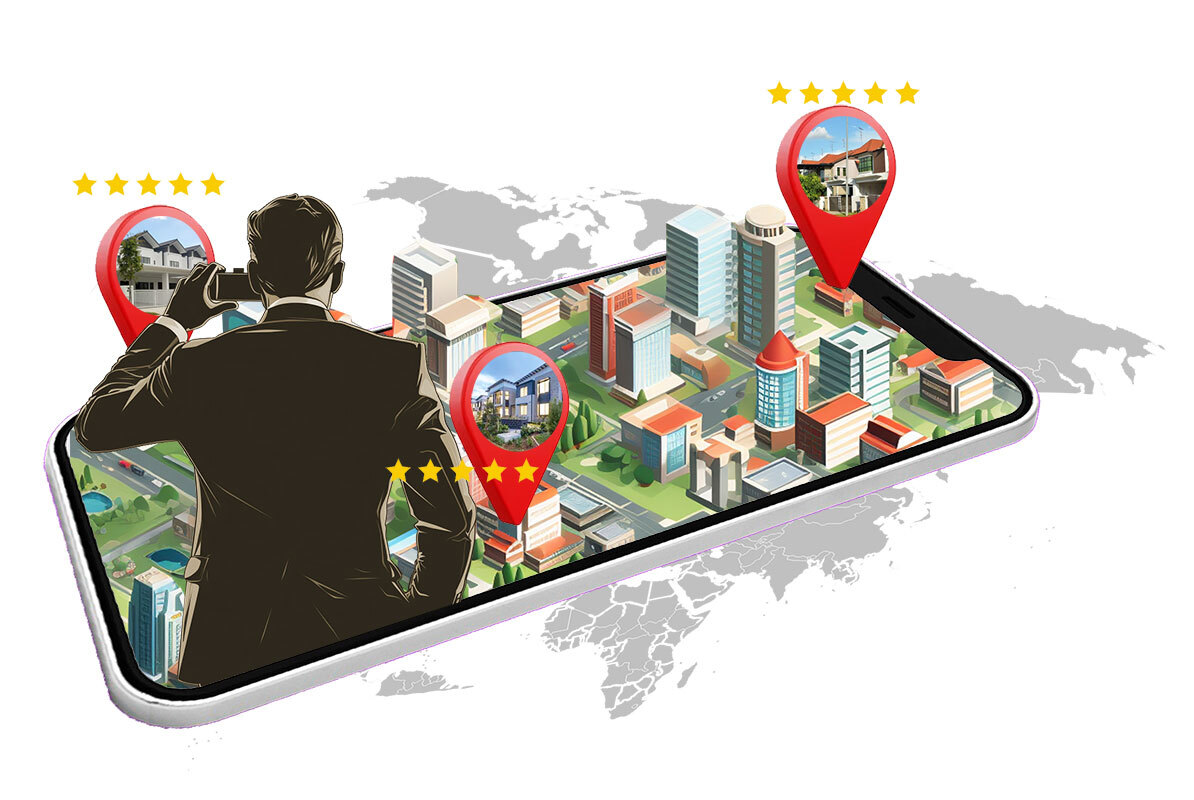 Boost Your Acupuncture Practice with Linda's On-The-Job Photos Feature
Welcome to the world of better online visibility for acupuncturists. Our Linda.co marketing software suite now offers a Job Photos Feature specifically designed to empower acupuncturists with the convenience of capturing and publishing 'on the job' moments. This tool is seamlessly integrated into the Linda mobile app, making your acupuncture practice's marketing strategy more dynamic and interactive.
In the bustling, hands-on world of acupuncture, Linda's Job Photos Feature helps you to instantly share important moments from your daily practice. From showcasing a newly redesigned treatment room, to highlighting a team member's expertise in action, your photos are syndicated across social media, Google listings, and even your website. This not only enhances your online presence but keeps your content fresh and engaging.
But what does this mean for your acupuncture practice? Research shows that up-to-date content helps a brand's SEO, and our Job Photos Feature provides an easy way to sustain regular content publishing. Moreover, effective visualization of your work can instill potential clients with confidence in your expertise as an acupuncturist. With Linda.co's marketing software, your acupuncture practice will reach new heights of online visibility and client engagement.
Streamline Your Practice with Omnichannel Inbox, the Ideal Marketing Software for Acupuncturists
Are you on the lookout for a comprehensive solution to amplify your acupuncture marketing strategy? Look no further than Linda.co's Omnichannel Inbox feature. Our innovative platform is dedicated to bringing you the best tools for managing all your customer interactions. With the Omnichannel Inbox feature, acupuncturists like you can now centralize your communication channels, including website, SMS, email, Facebook Messenger, and WhatsApp, giving your practice a vast and inclusive reach.
One of the key features that distinguish our Omnichannel Inbox is our Live Website Widget. This tool not only allows you to communicate with potential patients in real-time but also provides an unmatched opportunity to convert website visitors into booked appointments. Furthermore, our software caters to growing practices by offering unlimited team member seats, allowing your entire team to collaborate and communicate effectively with customers.
Enhance your brand's visual appeal with our software's custom styling and settings of your customer inbox. Make the software truly yours by reflecting your brand's unique style in every communication. What's more, Linda.co's Omnichannel Inbox is web-based with native mobile app access. This means you can keep track of your customer interactions on the go, directly from your smartphone or tablet. Leverage Linda.co's Omnichannel Inbox to manage, streamline, and enhance your acupuncture marketing, all while providing top-of-the-line customer service.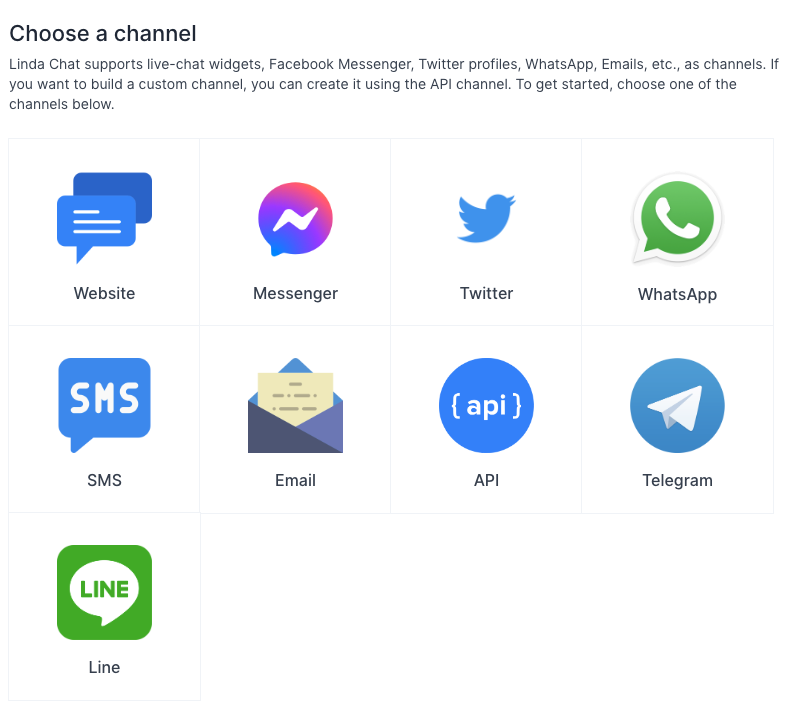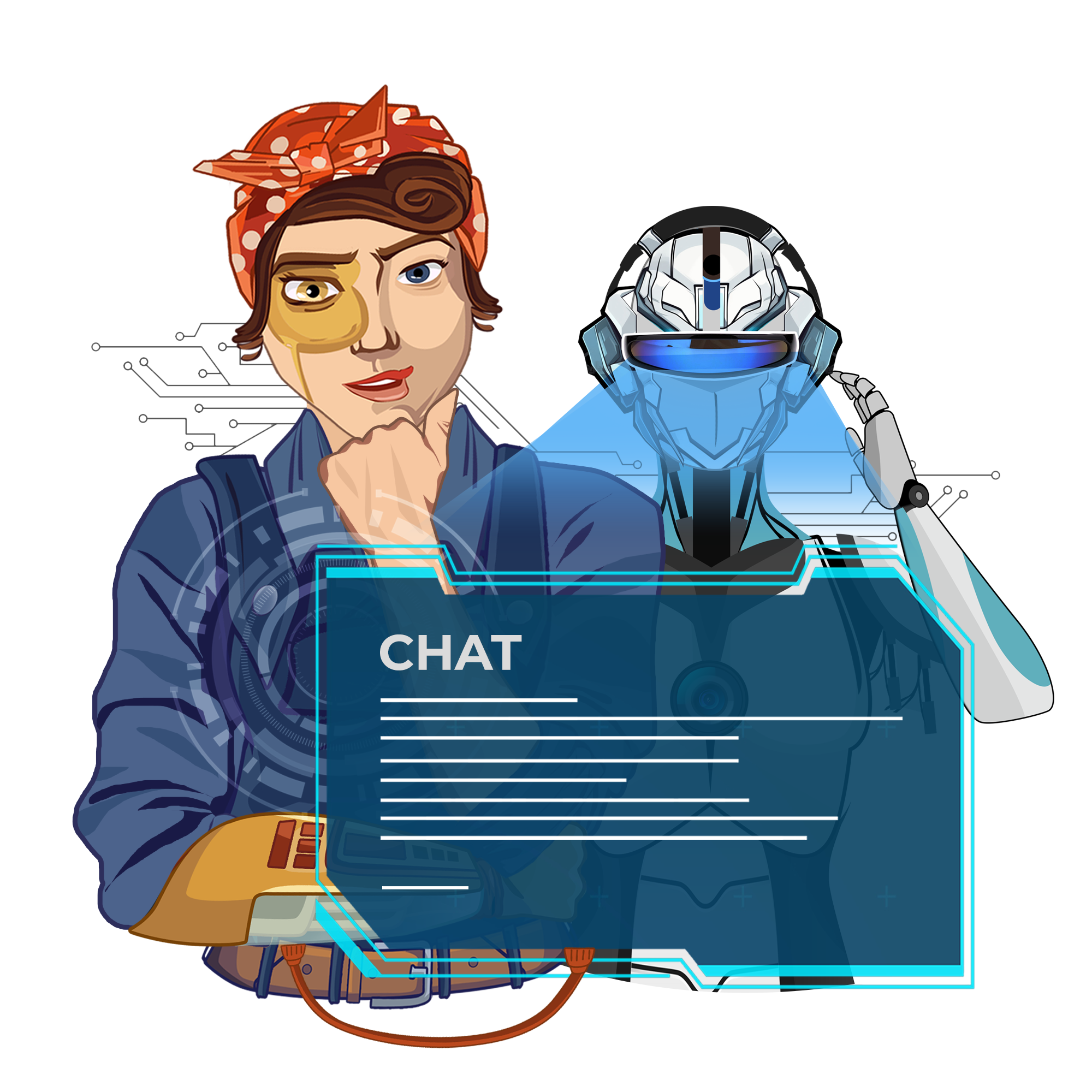 Revitalize Your Acupuncture Practice with Linda.co's Premier Marketing Software
Streamline Your Online Presence, Reputation Management, and Client Acquisition with Our Pioneering Features
Optimized Listing Management for Acupuncturists
From Rank Tracking to GBP Post Scheduling, Photo Scheduling, and Q&A Posting, our Listing Management system is built specifically to bolster your online visibility. Stay ahead of the competition and capture more local searches with Linda.co's tailored approach for acupuncturists.
Advanced Reputation Management
Review SMS & Email Request Campaigns, Review Website Display Widget, Review Reports, and 80+ Review Platform Support are part of our suite. With Linda.co, acupuncturists can effectively collect, analyze, and showcase more positive reviews, thereby bolstering trust with potential clients.
Smart AI Chatbot Services
Our AI Lead Qualification, AI Appointment Scheduling, and AI Knowledge Base QA, allow acupuncturists to automate customer interaction processes, saving time while providing consistent and accurate information. Your practice will experience increased lead conversion and improved client scheduling.
Streamlined Lead Management
Linda.co's comprehensive Lead Management tools, including Call Tracking and Form Tracking, enable acupuncturists to understand where their leads are coming from, track the effectiveness of their marketing campaigns, and streamline their client acquisition process for better efficiency.
Business Directory Data Sync
Keeping your acupuncture practice information consistent across various platforms can increase your local search rankings. With the Linda.co Business Directory Data Sync feature, you can ensure that the correct practice details are displayed across all directories, increasing your visibility and trustworthiness.
Omni Channel Inbox
Manage all your client communications seamlessly in one place with the Linda.co Omni Channel Inbox. Whether it's appointment scheduling, queries, or feedback, our feature ensures that no critical communication slips through the cracks. As an acupuncturist, this ensures better client interaction and retention.
Testimonials
Hear from Happy Linda customers
Get Started With Linda
Enjoy Concierge Account Setup with every Linda account
Get started today