Revolutionize Your Art Gallery Business with Top-tier Marketing Software
Unlock the Power of Superior Marketing Tools for Art Exhibitions
Schedule Product Demo
Ready to elevate your art gallery to soaring heights? Schedule a demo of Linda — our state-of-the-art marketing software designed specifically for art galleries just like yours.
Schedule Demo
Sign Up For Linda
It's time to transform your exhibition promotion strategy. Sign up for Linda — a marketing software tailor-made for art galleries — and experience the shift towards effortless success.
See Pricing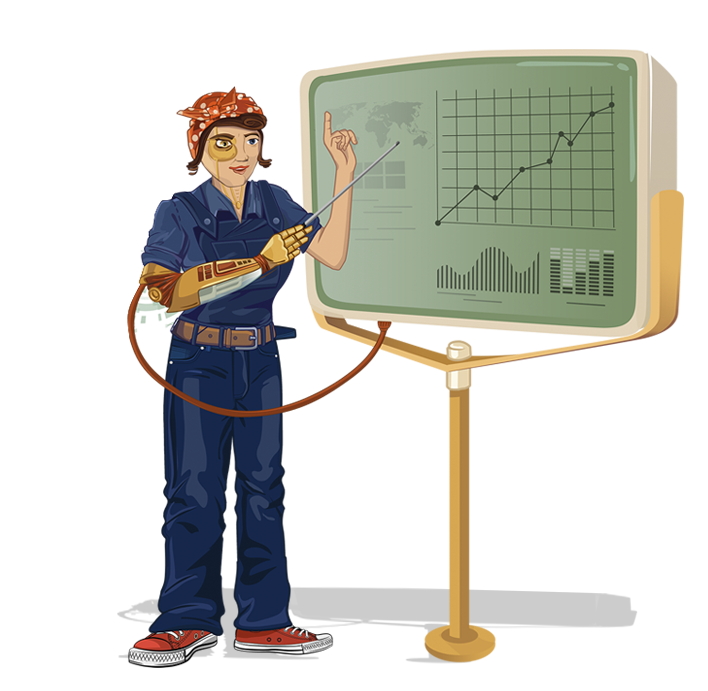 Why It's Crucial to Utilize Marketing Software in Your Art Gallery
In the ever-evolving landscape of the art industry, marketing and business intelligence play a pivotal role in success. Unleashing the power of marketing software can herald a new era of growth and visibility for your art gallery. With this state-of-the-art tool, you can take the complexity out of marketing, streamline your processes and reach your target audiences more effectively and efficiently.
In a nutshell, marketing software for art galleries is not just another trend, it's the future. Whether you aim to increase foot traffic, boost online sales, or create a buzz about a new exhibition, adopting digital marketing software will set your art gallery on the right path. As the art world becomes increasingly digital, staying ahead of the curve with groundbreaking marketing software is critical to remaining competitive in the industry.
Location Management for Art Galleries: Optimize Your Visibility with Linda.co Marketing Software
Modernize your art gallery marketing strategies with Linda.co's cutting-edge software suite designed with unique location management features. Our innovative platform empowers art galleries to reach a broader audience by enhancing their visibility in local search results. We make location management simple, efficient, and effective by leveraging key SEO tools.
Experience the power of advanced technologies like Rank Tracking (Heatmap), which gives you detailled insight into how your art gallery is performing in local search results. Our Ground-breaking GBP Post Scheduling feature allows you to schedule and manage posts and photos to your Google Business Profile, so you can consistently highlight new works, events, and updates. Want to engage and educate your audience? Use our Q&A Posting tool to post FAQs about your collections and services, enhancing your customer engagement.
With Linda.co's Attribute Change Monitoring tool, you can stay ahead of the curve, as it notifies you of any changes in your Google Business Profile. This feature, coupled with our Competitor Auditing tool, allows you to keep one step ahead of other art galleries in your area. For a comprehensive understanding of your online performance, our Monthly Reports provide valuable insights into your local SEO effectiveness. Embrace the future of art gallery marketing with Linda.co today.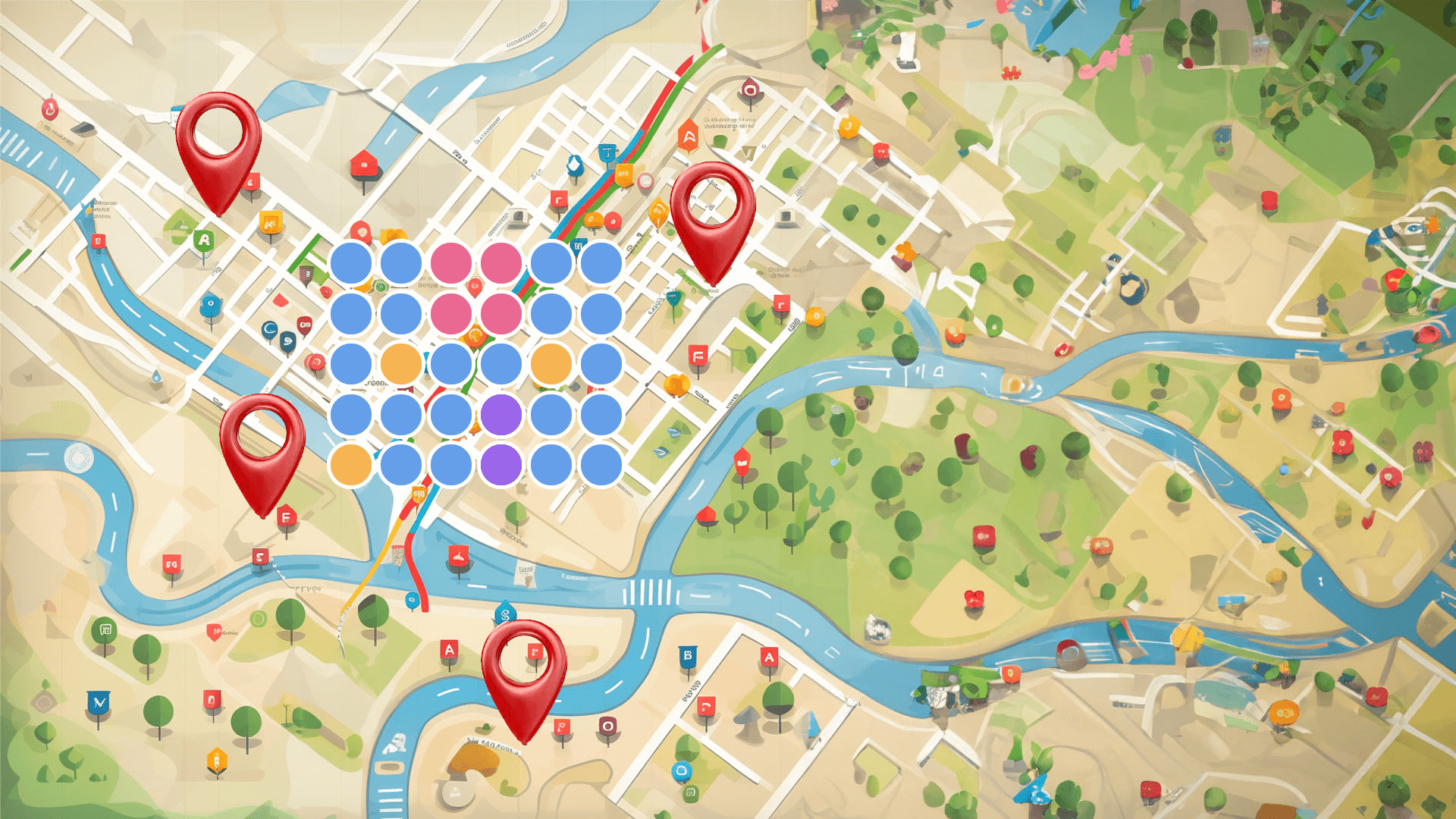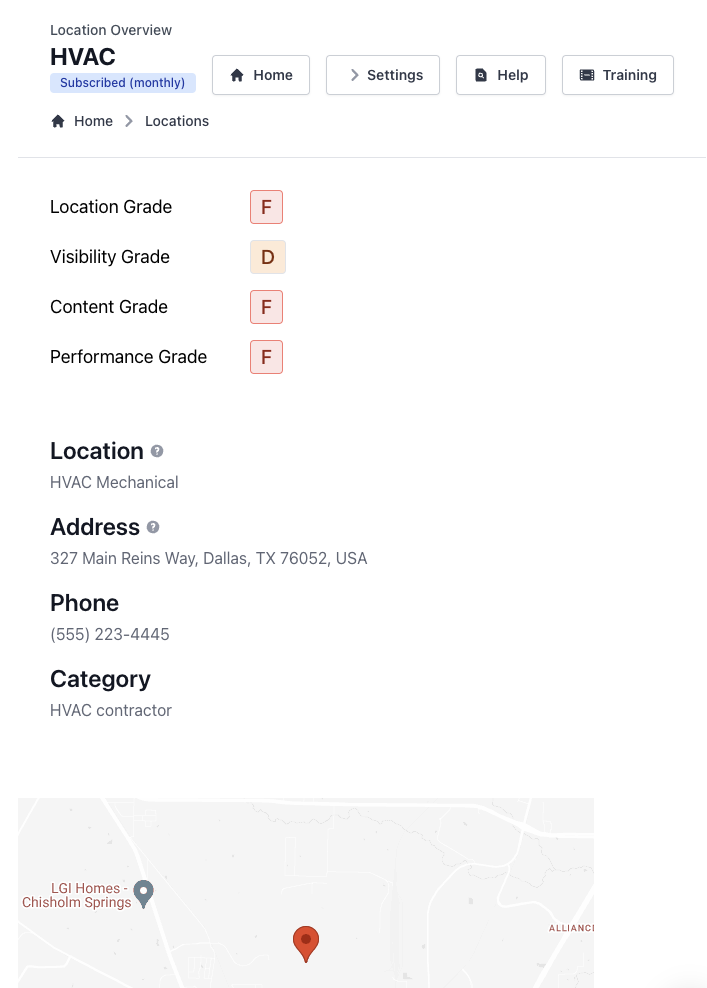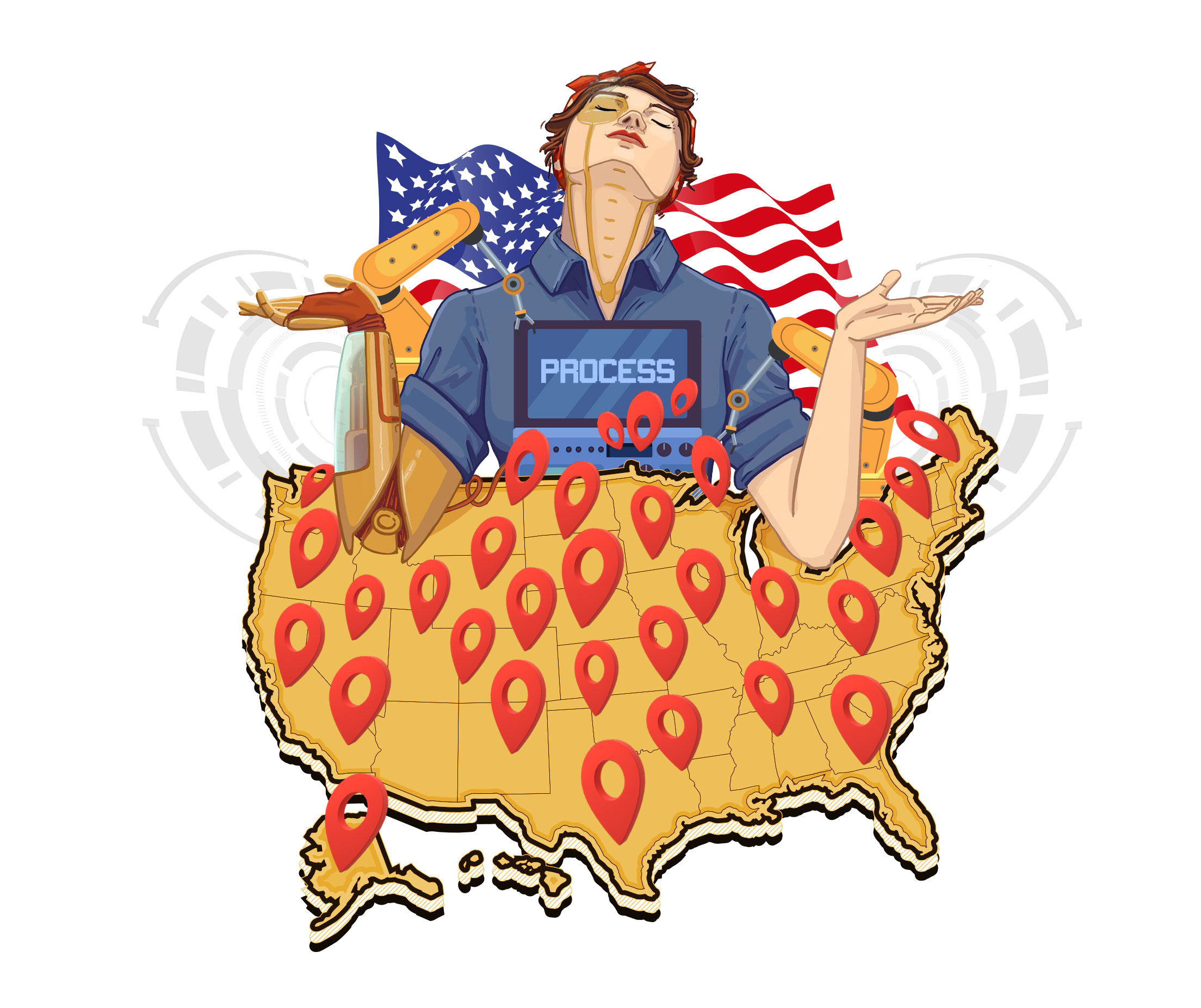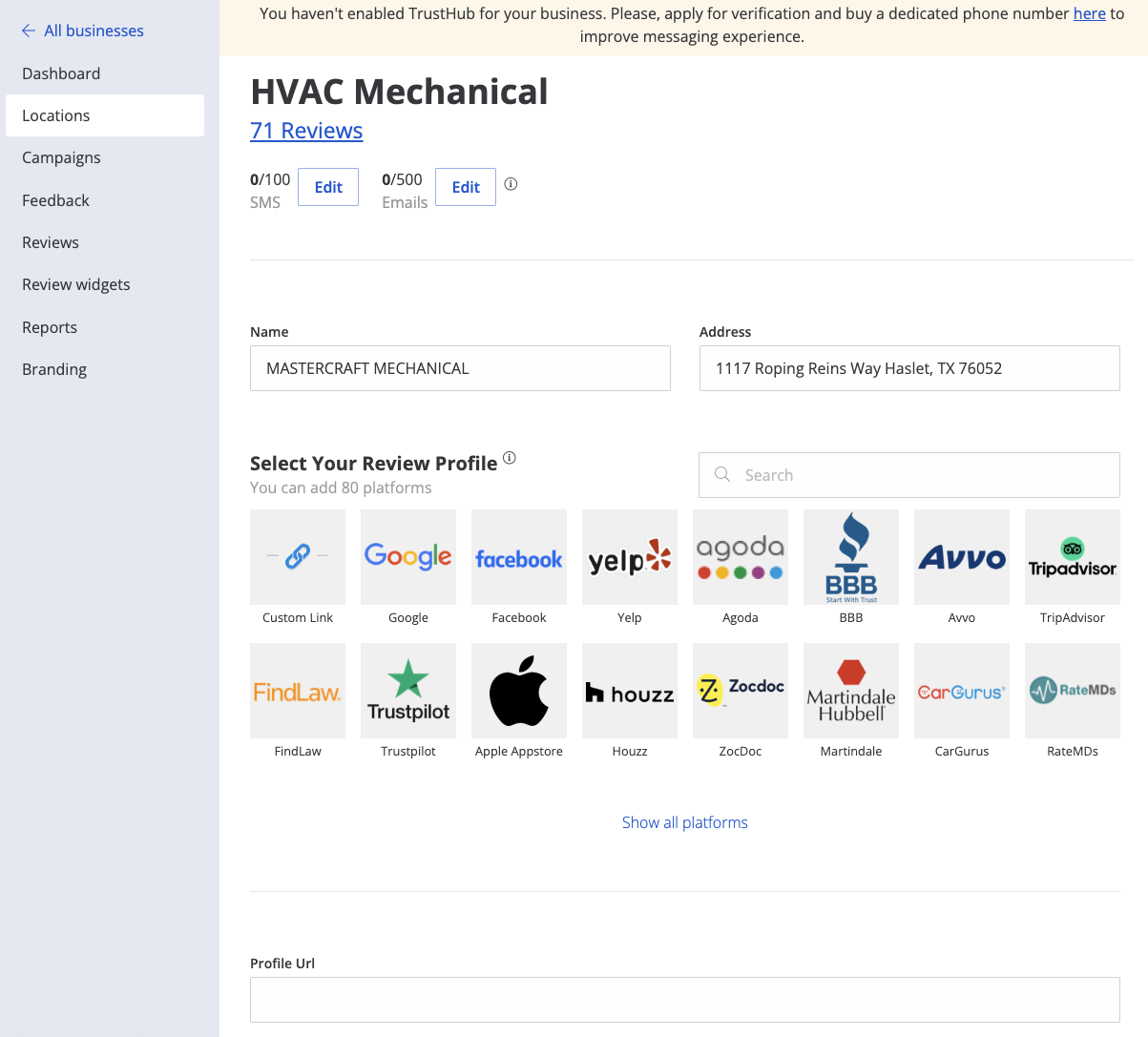 Reputation Management for Art Galleries: Boost Your Gallery's Visibility with Linda's Marketing Software
In the increasingly digital world of art, having a robust and positive online reputation is essential for any successful art gallery. Linda.co, a leading local SEO marketing software suite, offers a comprehensive solution – a customizable, feature-rich platform geared towards managing and enhancing your gallery's online reputation. It provides an all-inclusive set of tools, including SMS & Email Review Auto Responder Campaigns, Review Website Embed Widgets, Zapier Integration, Review Responses, 80+ Platform Support, Automated Review Reports and more, tailored to meet the specific needs of the art industry.
Take control of your online reviews with Linda's SMS & Email Review Auto Responder Campaigns. This powerful tool automatically responds to reviews, ensuring that each customer feels seen and appreciated. It's a perfect solution for busy gallery owners, allowing you to foster positive relationships with your clients and collectors and thereby enhancing your online reputation. In addition, our Review Website Embed Widgets make it easy for you to display positive client reviews and testimonials on your website, further solidifying your gallery's credibility and trustworthiness.
With 80+ platform support, Linda's software ensures that you can manage your gallery's reputation across a vast array of online platforms, from popular art forums to social media networks. Our Zapier Integration enables you to seamlessly connect different business software tools, optimizing your workflow. Our Automated Review Reports also allow you to keep track of your reviews and offer insights to understand your customers' preferences and demands better. All together, these features will enhance the online visibility and credibility of your art gallery, helping you attract more patrons and art enthusiasts.
Revolutionize Your Art Gallery Business with our AI Chatbot - Lindabot
Discover the power of Artificial intelligence in boosting your Art Gallery's marketing efforts. Lindabot, our AI Chatbot, is your powerful tool for effective Conversational Lead Qualification and AI Appointment Scheduling, specially designed for art galleries.
Lindabot boasts state-of-the-art features like AI Human Handoff of Conversation Control. This feature provides seamless transitions between bot and human conversations, enhancing customer experiences. More impressive is the AI Conference Call Generation by Chatbot, which propels your team's efficiency and helps coordinate meetings smoothly.
The power of Lindabot extends to its customizable feature. Train the Bot on your own gallery content to better resonate with your target audience. Moreover, a real-time Chat Dashboard to monitor conversations allows you to keep track of all conversations and optimize customer interaction. Harness the power of AI and redefine your business model with Lindabot.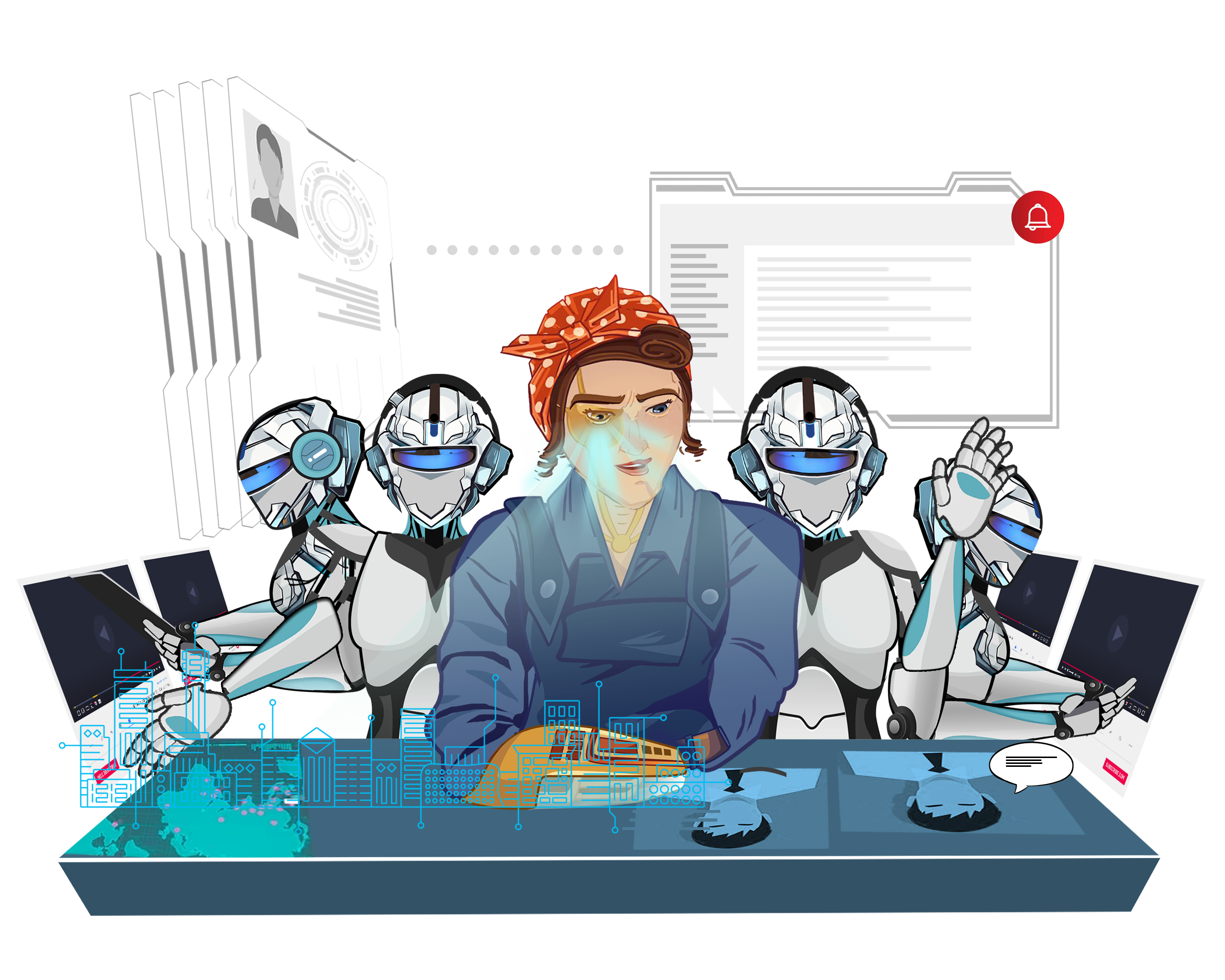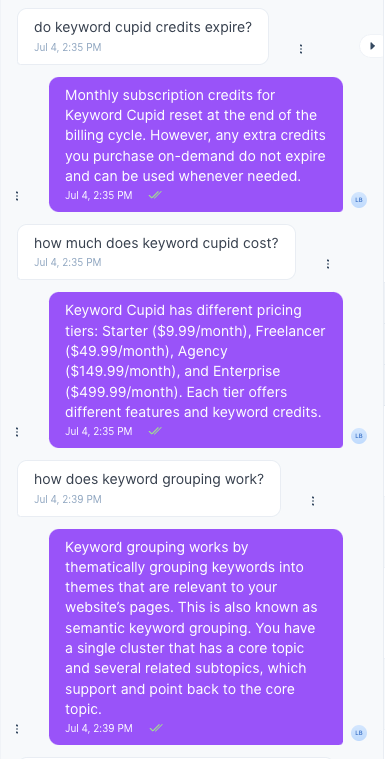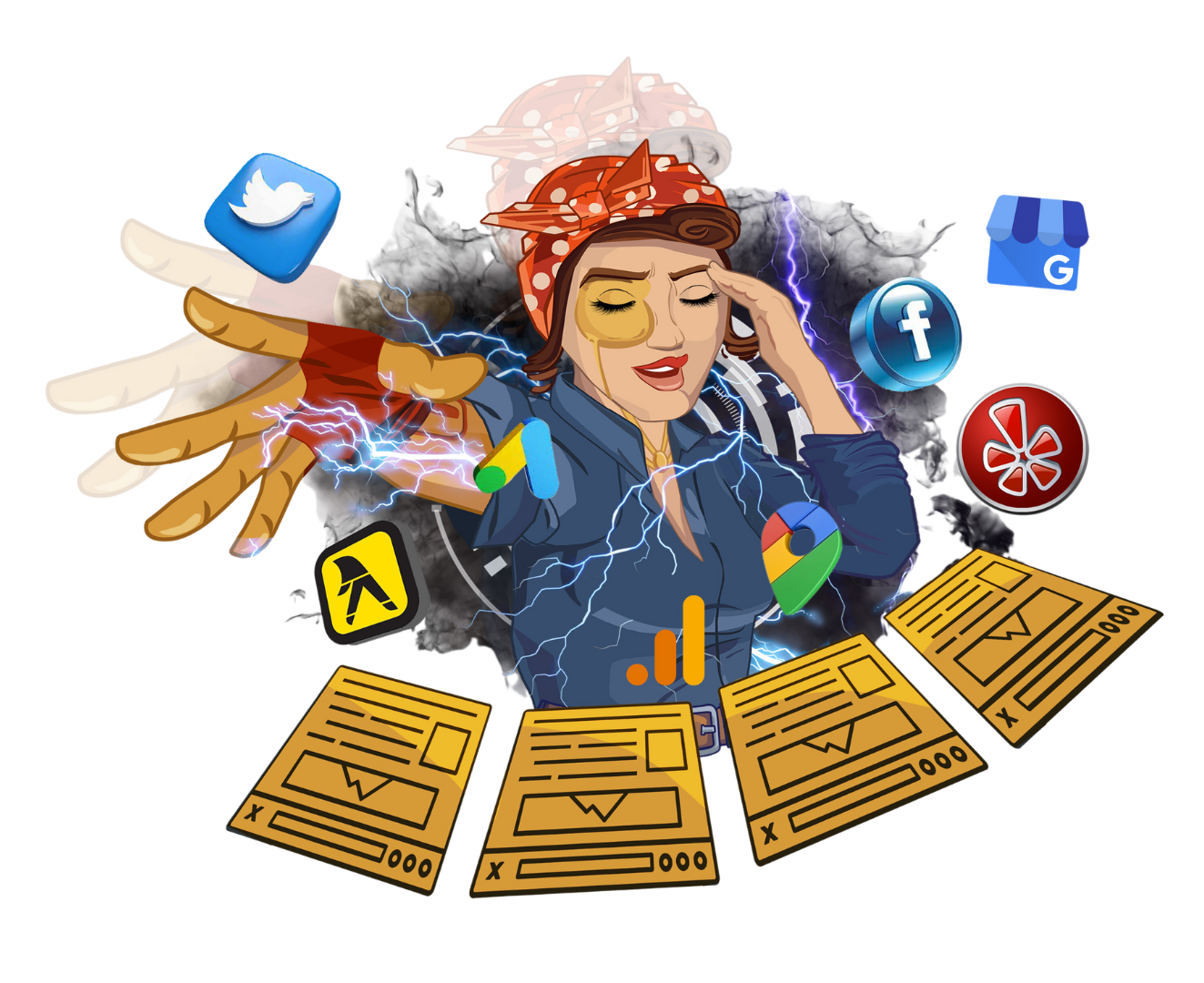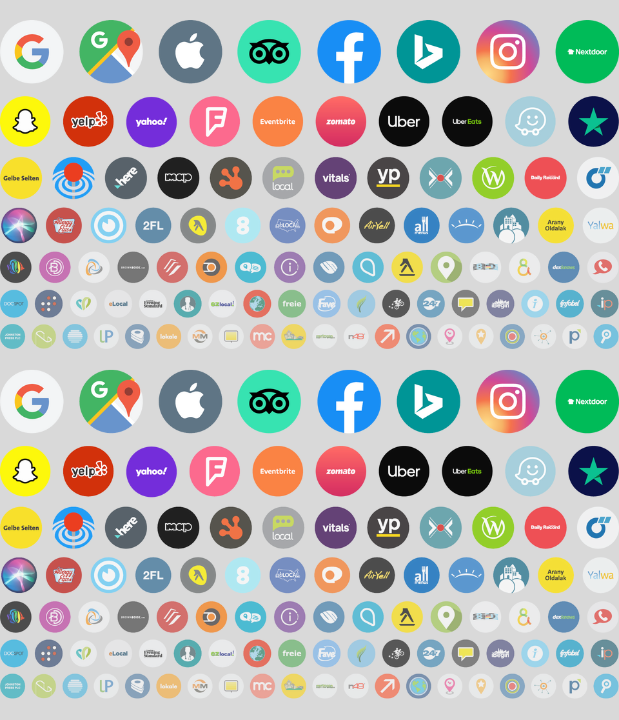 Revolutionize Your Art Gallery with Linda.co's Innovative Marketing Software for Listing Management
Take control of your digital footprint with Linda.co's specialized Marketing Software for Art Galleries, an integral part of our comprehensive Local SEO Marketing suite. This sector-specific solution helps art galleries to maintain a strong and consistent online presence. It effectively manages over 80 online profiles and directories, ensuring your gallery's information is accurate, up-to-date, and trustworthy for potential visitors and art enthusiasts.
Through Linda.co's advanced marketing software, you gain full insights into your online listings. Our system constantly monitors changes on more than 80 business listings. This enables you to react promptly and correct any discrepancies. The accurate listing of your gallery's hours, upcoming events, and showcased exhibits can drive increased foot traffic and interest in your gallery's unique offerings.
Our expert system also identifies and creates missing listings on your behalf, thus amplifying your online presence. With complete listings across all relevant directories and platforms, your art gallery will gain enhanced visibility and reach. This translates into more opportunities to attract art connoisseurs and increase sales. Elevate your Art gallery to new heights with Linda.co's cutting-edge listing management marketing software.
Revolutionizing Lead Management for Art Galleries with Linda.co's Marketing Software
As an art gallery looking to drive exceptional results in a digital world, Linda.co, a premier local SEO marketing software provider introduces a highly advanced Lead Management system. This lead management tool lets you effortlessly track calls, forms, and integrate with your native mobile apps, all in one place. Designed with unique features such as Round Robin and Multi-Ring Support, real-time notification for form tracking, and native mobile app integration to view leads, it is tailored to help you maximize your online presence and increase your revenue stream.
One of the powerful features of the Linda.co marketing software for art galleries is its innovative Call Tracking system. Utilizing state-of-the-art Round Robin and Multi-Ring Support, it ensures every call is not just tracked but professionally managed, distributing calls equitably among your team. This feature helps in increasing response rate, improving customer satisfaction, and giving your gallery a competitive edge in the market. Never miss a potential customer during peak gallery hours again.
Equally impressive is the Form Tracking feature with real-time notifications. As enquiries about artworks, exhibitions or special events flood in through your online forms, Linda.co's software allows you instantly track, manage and respond to these leads. Coupled with native mobile app integration, it puts the power of lead management right in your hands, whether you are in the gallery or on the go. This ensures you're always just a click away from your leads, making your art gallery more accessible and in tune with the digital age.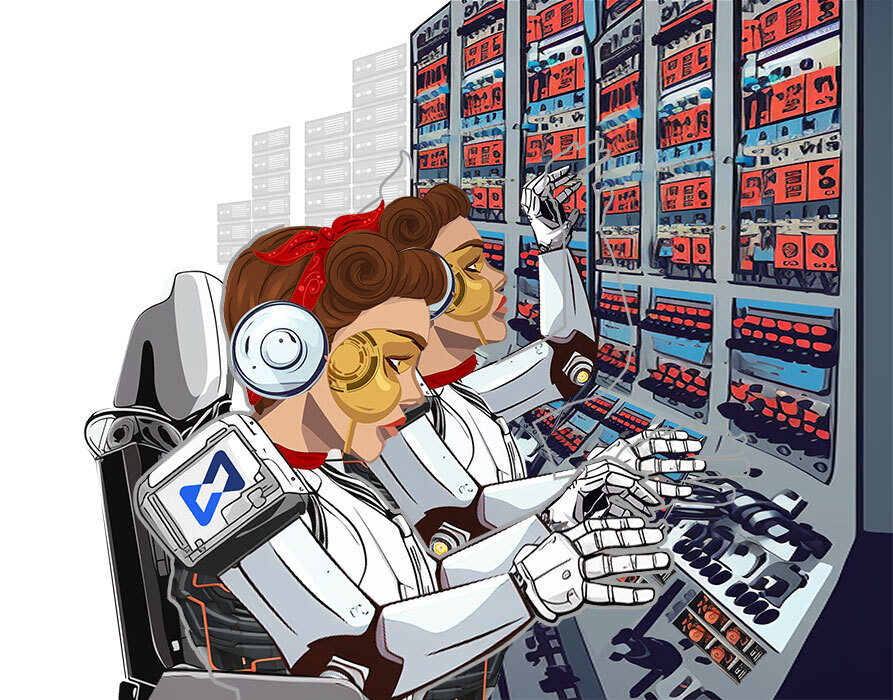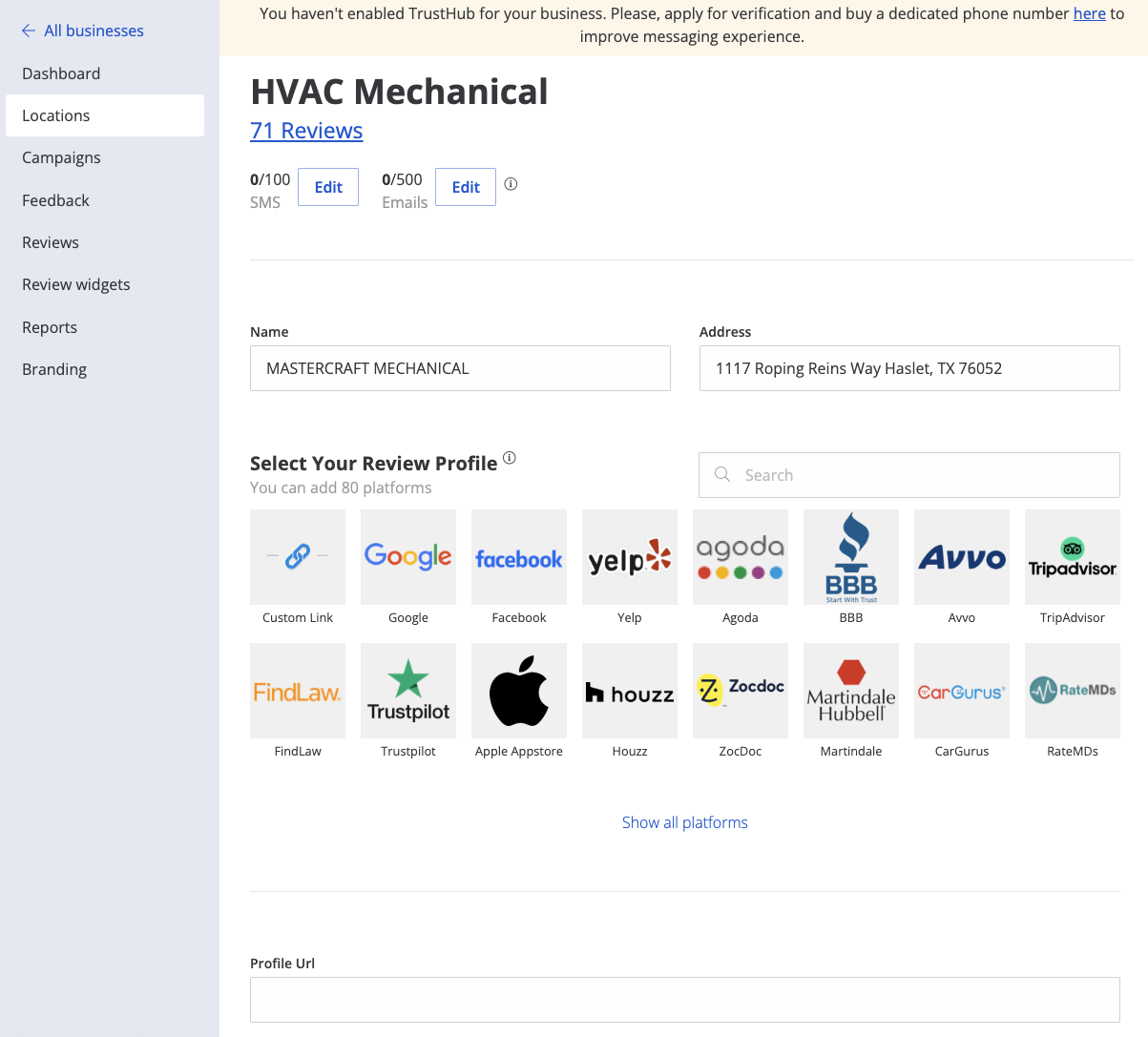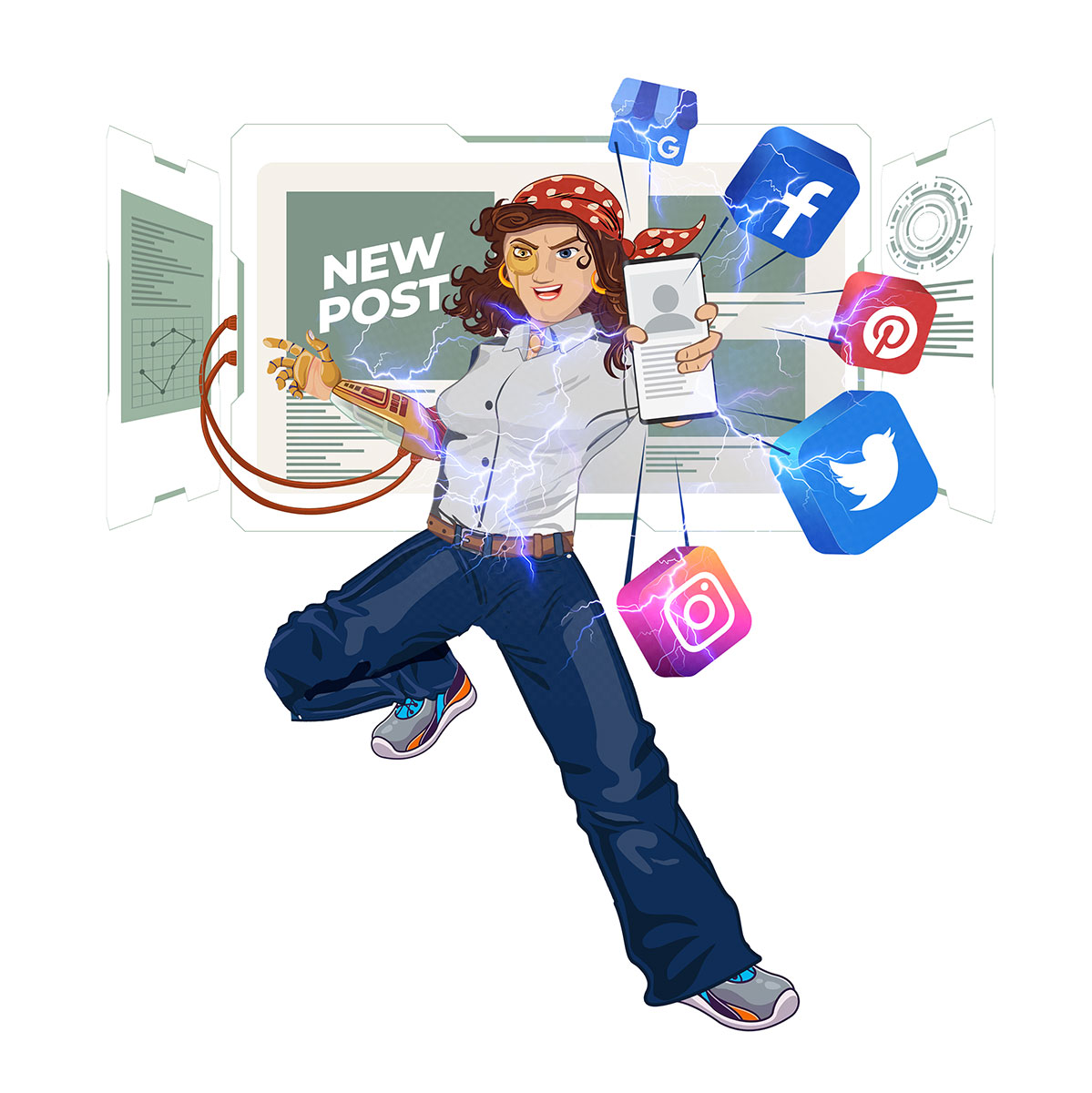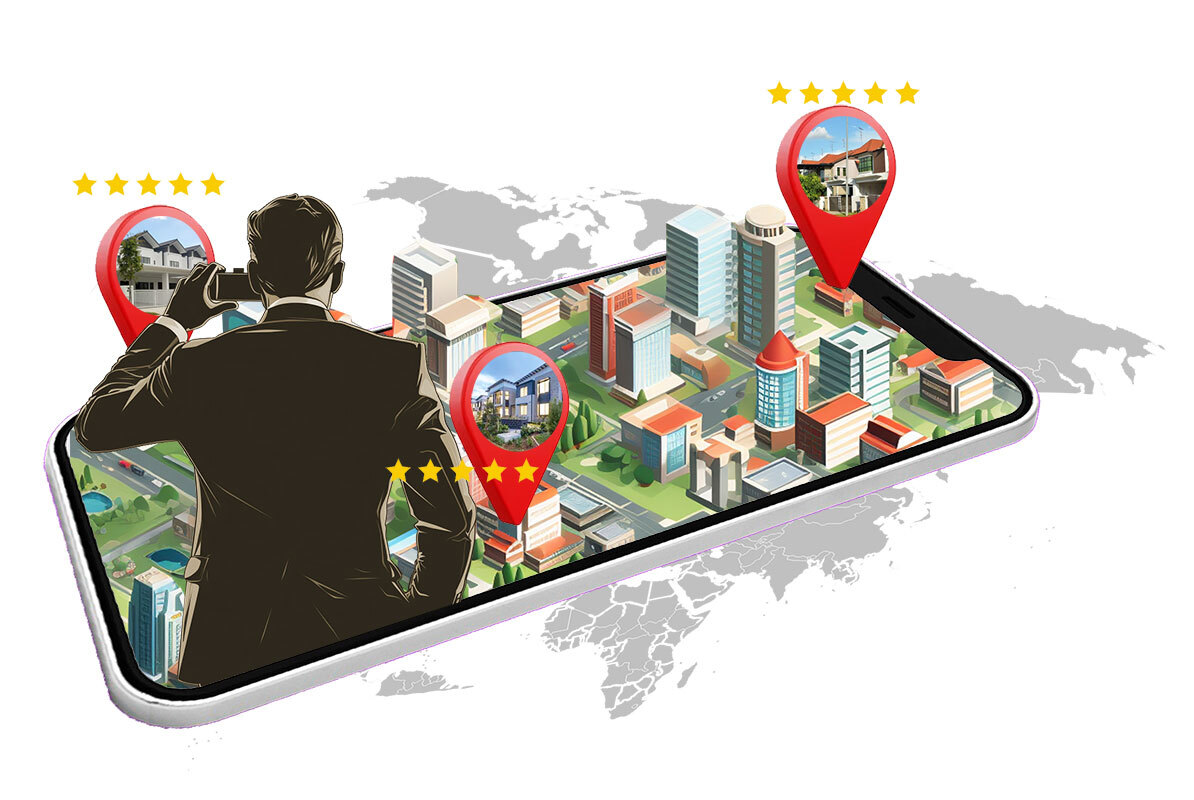 Job Photo Features: Revolutionizing Art Gallery Marketing with Linda.co
Welcome to Linda.co, the local marketing software suite specially designed to propel your Art Gallery towards phenomenal digital visibility. Our Job Photos feature lets you quickly capture and publish 'on the job' moments directly from the Linda mobile app. Experience the power of genuine content, featuring your artworks, exhibitions, visitors, and artists; all contributing to a dynamic and relatable online presence.
With Linda.co, the cumbersome process of manually updating content to various platforms is forever put in the past. Our Job Photos feature enables you to instantly syndicate interesting and fresh moments to popular platforms such as social media, Google listings, and your website. This seamless integration not only increases your Art Gallery's online exposure but establishes a consistent and engaging narrative across all digital platforms.
Maintaining regular and engaging content is crucial for staying relevant and visible in the highly competitive art industry. With our Job Photos feature, you can easily upload daily happenings from your Art Gallery, giving your followers a look behind the scenes and even sneak peeks of upcoming exhibitions. This easy flow of fresh content directly from Linda.co to your website and social channels keeps your audiences entertained, intrigued, and closely connected to your gallery.
Leverage Omnichannel Inbox Feature for Art Galleries with Linda's Marketing Software!
Expand your art gallery's influence with Linda.co's unique Omnichannel Inbox feature. Our marketing software allows you to converse with art enthusiasts and potential customers across various mediums—be it website chats, SMS, email, or popular social media platforms such as Facebook Messenger and Whatsapp.
Linda.co's Omnichannel Inbox also offers a live website widget, which translates to real-time interactions with your visitors. Your team can guide potential buyers through the gallery collection, answer queries, and engage more effectively, resulting in improved customer satisfaction. What's more, our marketing software also allows you to leave no conversation unnoticed with unlimited team member seats.
Customize your gallery's online inbox with our custom styling and settings to reflect your unique brand and offerings better. And, with our web-based interface and native mobile app access, stay connected with your audience anywhere, anytime. Experience seamless gallery management like never before with the Omnichannel Inbox feature from Linda.co.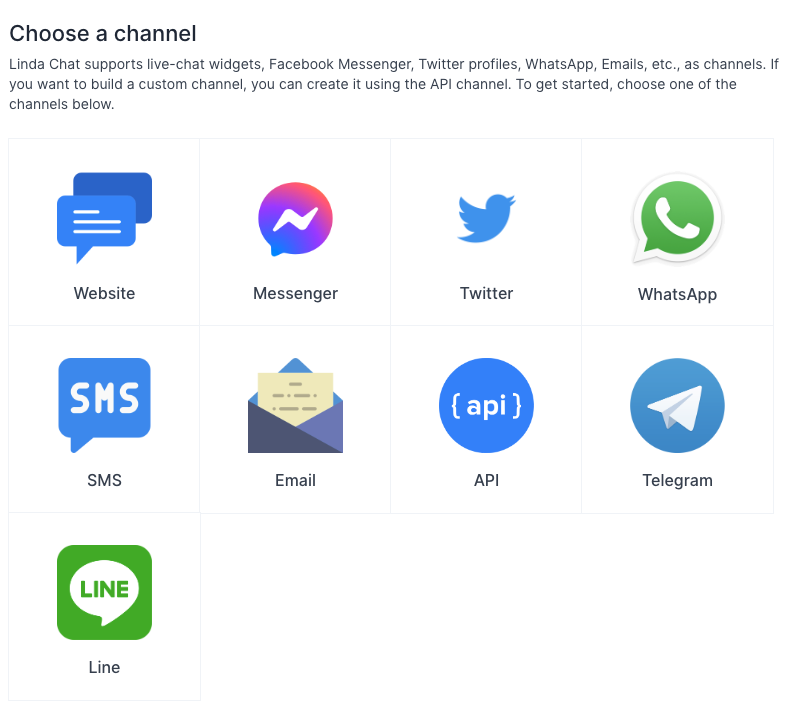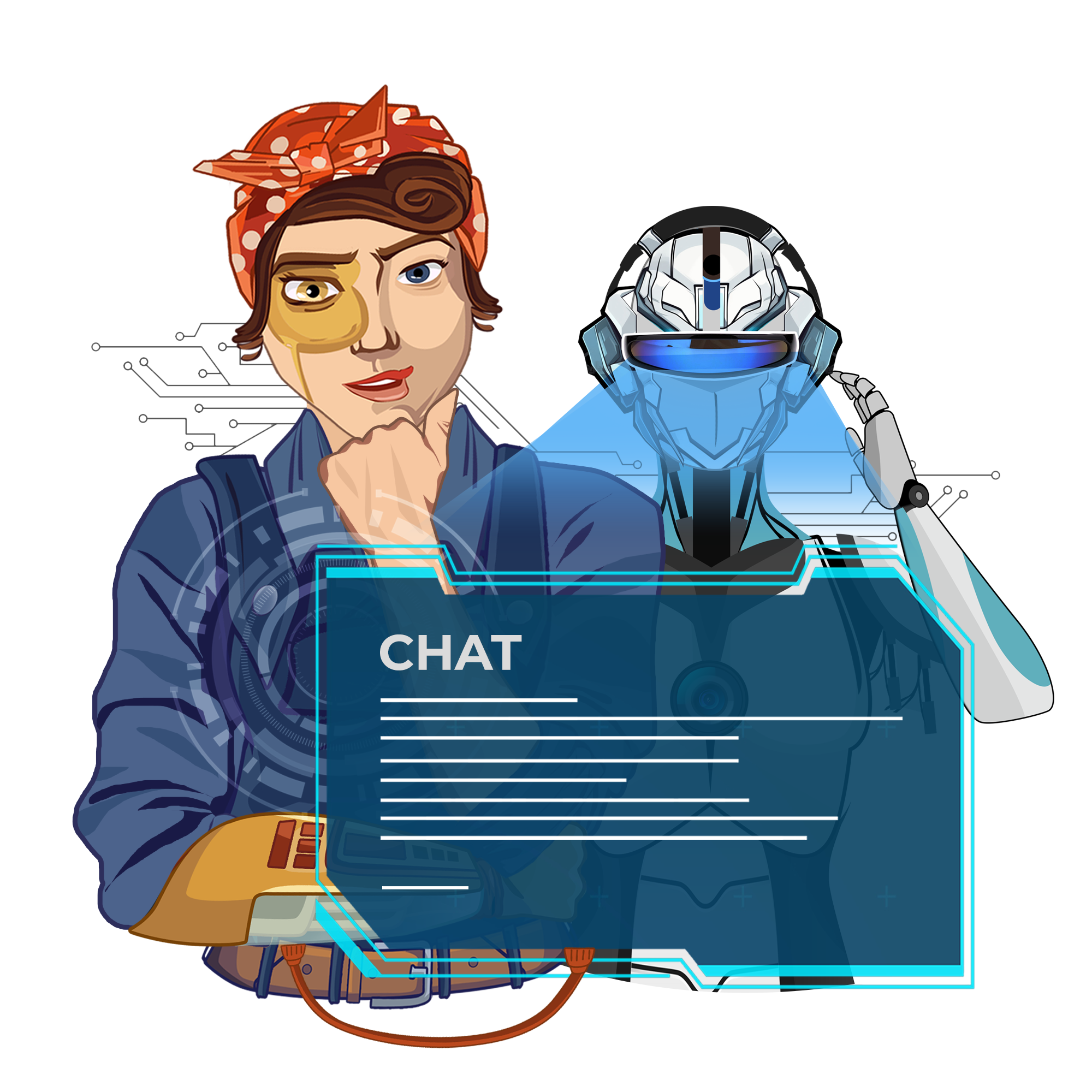 Supercharge Your Art Gallery with Linda.co's Marketing Software
Elevate your gallery's reach with industry-leading local marketing features tailored for Art Galleries.
Dynamic Listing Management
With features such as Rank Tracking, GBP Post Scheduling, Photo Scheduling, Q&A Posting, you can seize control of your art gallery's online visibility. Each feature contributes to increasing search rankings, promoting your exhibits, and answering potential visitors' questions, offering the most accurate and updated information.
Robust Reputation Management
Maintain a stellar gallery reputation with Review SMS & Email Request Campaigns, Review Website Display Widget, Review Reports, and 80+ Review Platform Support. Collect and showcase positive feedback from art enthusiasts and critics to attract more visitors and patrons to your gallery.
Cognitive AI Chatbot
Our AI Chatbot with AI Lead Qualification, AI Appointment Scheduling, and AI Knowledge Base QA capabilities, provides personalized assistance to potential visitors 24/7. From scheduling visits to answering queries about exhibits, our AI Chatbot ensures a streamlined user experience.
Efficient Lead Management
Following up on prospective leads is easier than ever with Call Tracking and Form Tracking. Providing you with real-time insights to understand visitor behavior, these features assist in converting interested art patrons to frequent visitors.
Accurate Local Listing Management
Our Business Directory Data Sync aims to ensure your art gallery's details are accurate across all listings. An updated and consistent listing is instrumental in helping potential customers locate your gallery and learn about the unique art pieces you offer.
Innovative Omni Channel Inbox
Effectively manage all your gallery's communications with our Omni Channel Inbox. Whether via email, SMS, or various social media platforms, you can effortlessly centralize all your messages in one place, ensuring no potential patron's query goes unanswered.
Testimonials
Hear from Happy Linda customers
Get Started With Linda
Enjoy Concierge Account Setup with every Linda account
Get started today