Revolutionize Your Agency with Our Marketing Software for Adoption Agencies
Enhance Your Outreach and Engagement with Linda - The Preferred Marketing Software for Adoption Agencies
Schedule Product Demo
Don't get left behind in the fast-paced world of digital marketing. Schedule a demo with Linda today to see how our software can revolutionize your adoption agency's marketing efforts.
Schedule Demo
Sign Up For Linda
Ready to elevate your adoption agency's reach and engagement? Sign Up for Linda, the leading marketing software for adoption agencies, and start your journey towards greater marketing success today.
See Pricing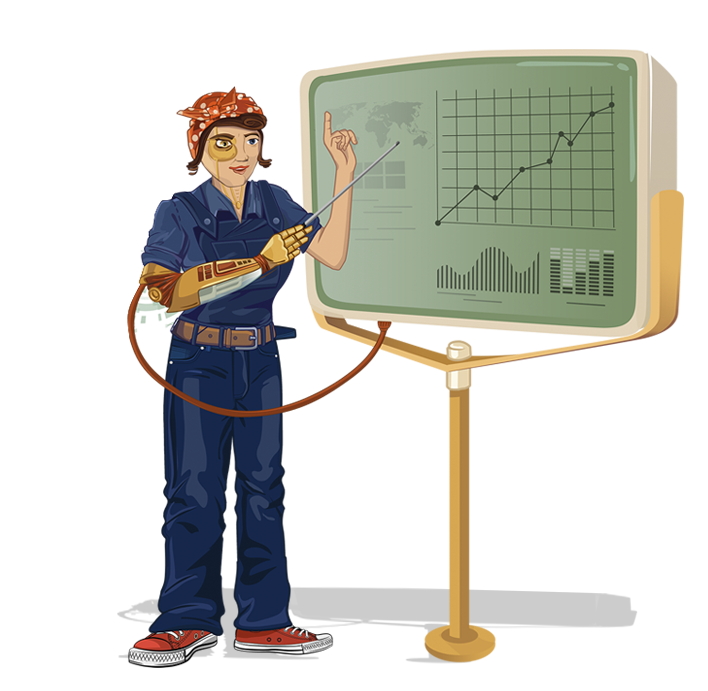 The Imperative Role of Marketing Software for Adoption Agencies
Discover the transformative impact of advanced marketing software on the dynamic world of adoption agencies. Seamless integration, improved productivity, and enhanced output are just some benefits you stand to reap from incorporating marketing software in your adoption agency operations. Learn why integrating marketing software is a critical move for adoption agencies aimed at revolutionizing their service delivery, expanding their reach, and ultimately driving their success.
In an industry constantly evolving, it's paramount for adoption agencies to stay ahead of the curve. Marketing software presents the opportunity to do just that. With comprehensive tools aiding in all aspects from client management to marketing campaigns, the benefits of using marketing software for your adoption agency are immense. Increase your efficiency, scales up your reach, and enhances your overall service delivery by becoming a part of the digital transformation wave.
Revolutionize Your Adoption Agency with Location-Specific Marketing Software Solutions
Elevate your adoption agency's visibility with Linda.co's local marketing software, specifically tailored for businesses in the adoption sector. Our industry-leading location management tools are designed to boost your online presence, draw potential families, and position your agency at the forefront of search results. From innovative Rank Tracking (Heatmap) to GBP Post Scheduling, our suite is fraught with features that will amplify your agency's reach.
Our Rank Tracking feature uses heatmap technology to provide you with a detailed view of your local SEO rankings, helping you track your agency's performance across different regions. Never miss out on a prospective family in your locality with our GBP Post and Photo Scheduling tools that allow you to establish a strong and attractive online presence that stands out in Google My Business listings. Stay proactive with our Q&A posting feature, answering queries and concerns from families considering adoption, thereby establishing your agency as a trusted source of information.
Leverage our Attribute Change Monitoring feature, which enables you to stay on top of any changes in your business attributes, ensuring you provide accurate and up to date information to those seeking adoption services. Step ahead of your competitors with our Competitor Auditing tool, gain insights into their strategy and stay ahead in the race. With our comprehensive Monthly Reports, you can easily evaluate your progress and adjust your strategies for continued growth. Harness the power of Linda.co's marketing software and transform your adoption agency's online presence.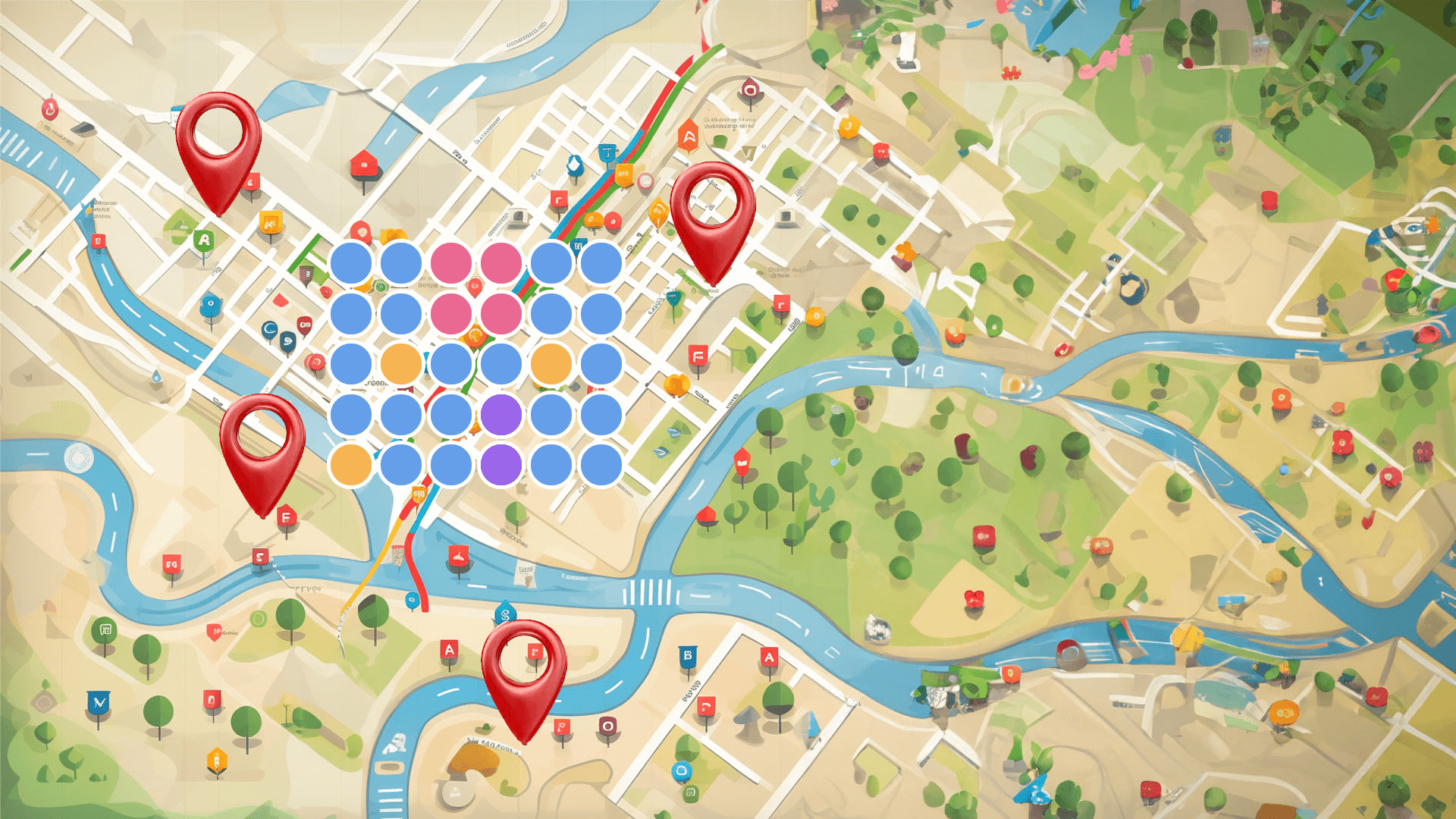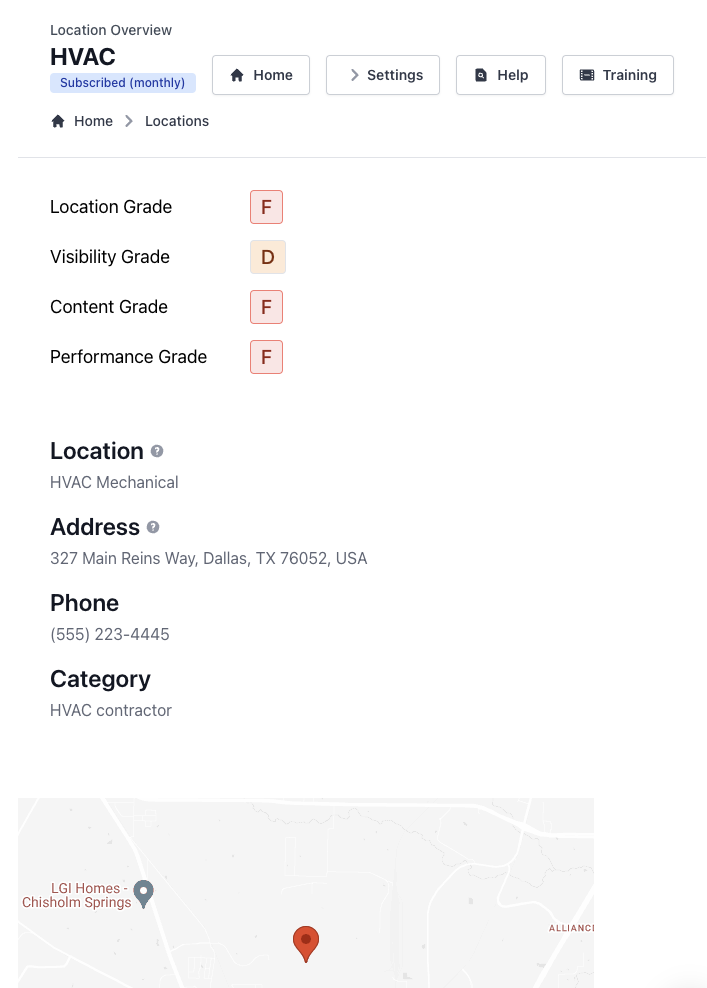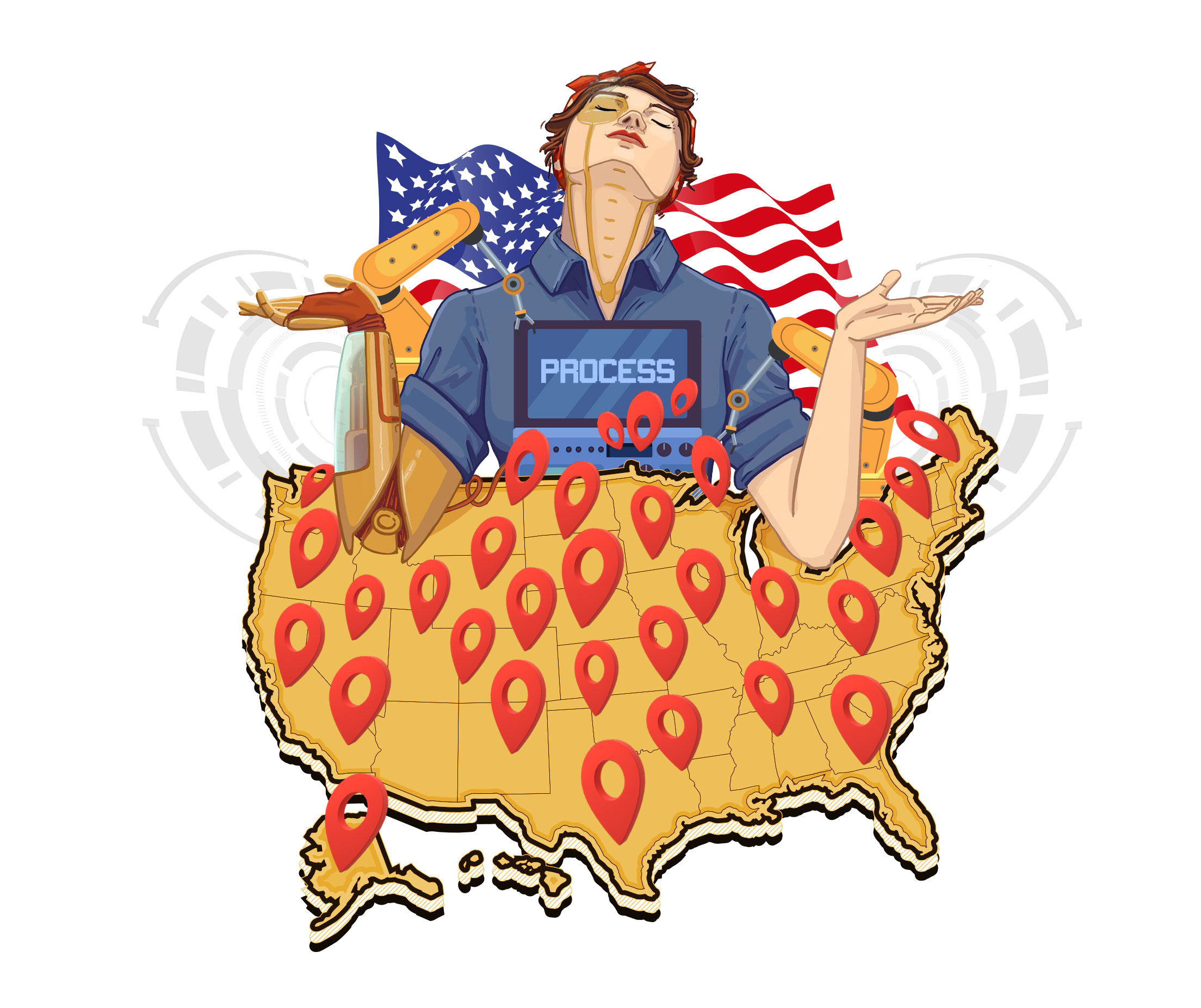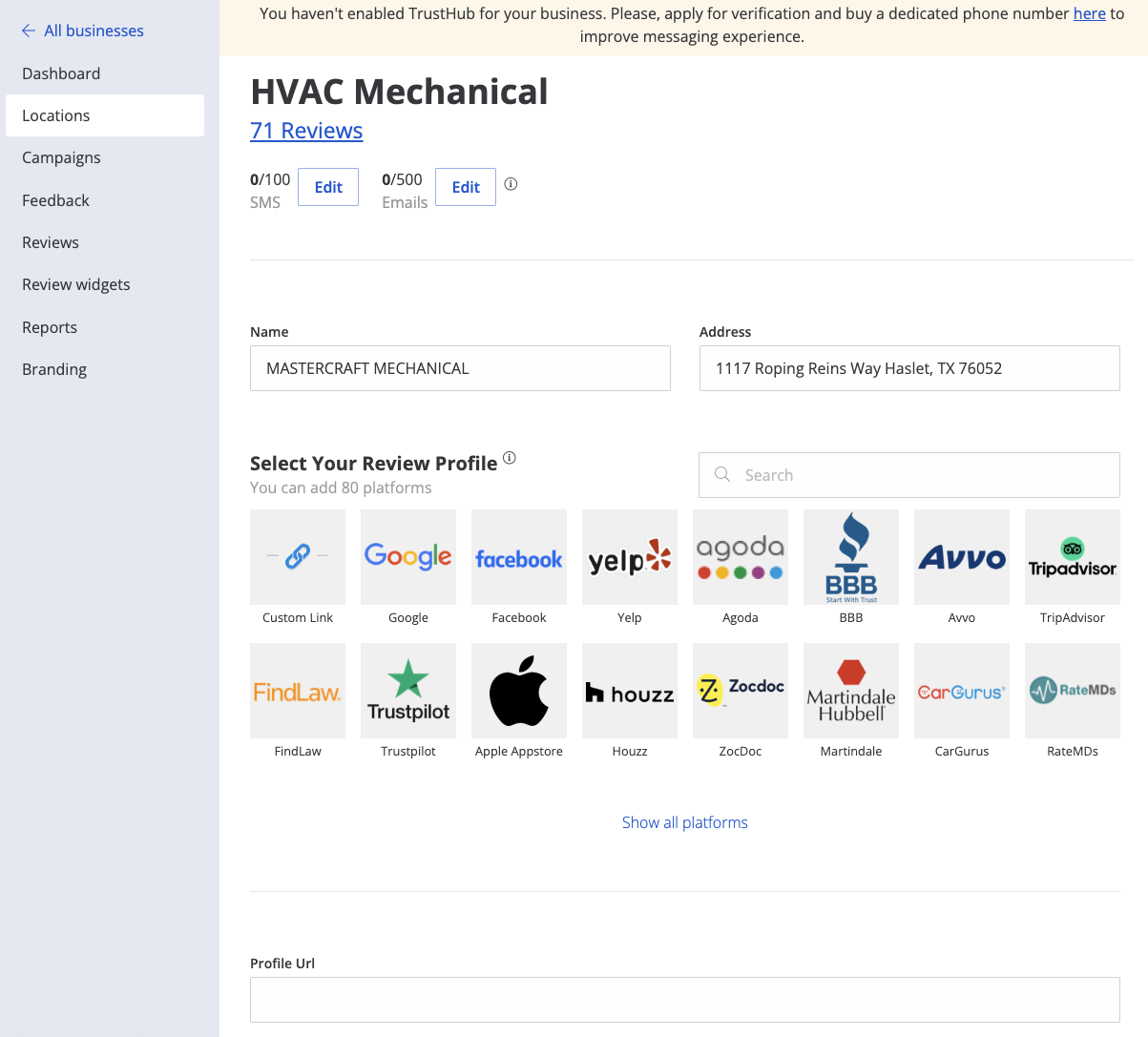 Reputation Management Software for Adoption Agencies – The Most Reliable Way to Amplify Your Agency's Voice
Linda.co presents a complete suite of marketing software solutions designed for adoption agencies. From managing online repute to gathering feedback, our proprietary reputation management software empowers agencies to interact, engage, and gratify every service user. With cutting-edge features such as SMS & Email Review Auto Responder Campaigns, Review Website Embed Widgets, Zapier Integration, and others, we provide unparalleled convenience to elevate your online identity consistently.
Our SMS & Email Review Auto Responder Campaigns redefine communication, providing an automatic, instant response to feedback gathered from users. This not only streamlines interaction with service users but also builds valued relationships that enhance your agency's reputation. On the other hand, our Review Website Embed Widgets allow you to showcase sparkling reviews right on your website, instantly lending credibility and building trust with potential adoptive parents.
Linda.co has partnered with over 80 platforms, bringing you unrivaled compatibility across diverse mediums. Our superior reputation management software is an incredible tool that guides you in composing crafted responses to reviews, ensuring every interaction counts. Additionally, with the help of Zapier Integration, we seamlessly connect with your existing workflows, creating a smooth and hassle-free experience. Our Automated Review Reports keep you promptly informed about your reputation status, helping you keep abreast of your online image and make changes when needed. In the highly sensitive and emotional world of adoption, a sturdy reputation is paramount, and Linda.co is here to help you build it.
Revolutionize Your Adoption Agency with AI Chatbot 'Lindabot': Local SEO Marketing Software
Embrace the power of AI technology to streamline your adoption agency's marketing efforts. Our AI chatbot, Lindabot, is a key component of Linda.co's local SEO Marketing Software and is specially designed to boost the productivity and efficiency of businesses in the adoption industry. This innovative technology improves lead qualification process, enhances appointment scheduling, and allows for a seamless transition of conversation control from AI to humans.
When it comes to qualifying leads, Lindabot exceeds expectations with its conversational lead qualification feature. It provides intuitive, engaging, and contextual conversations with potential clients right from the first interaction, helping you filter out genuine prospective adoptive parents. Further simplifying the workflows, Lindabot's AI-driven appointment scheduling can save your agency valuable time by setting up meetings based on availability.
Lindabot is powered by high-level AI technology that can seamlessly handle the shift of conversation control to a human operator when required. This feature ensures that complex or sensitive discussions are handled with professional care. The chatbot also takes modern communication to the next level with the AI conference call generation feature, training bot on your personalized content, and a real-time chat dashboard to monitor ongoing conversations. Choose Lindabot, revolutionize your marketing strategy in the adoption industry and witness immense growth.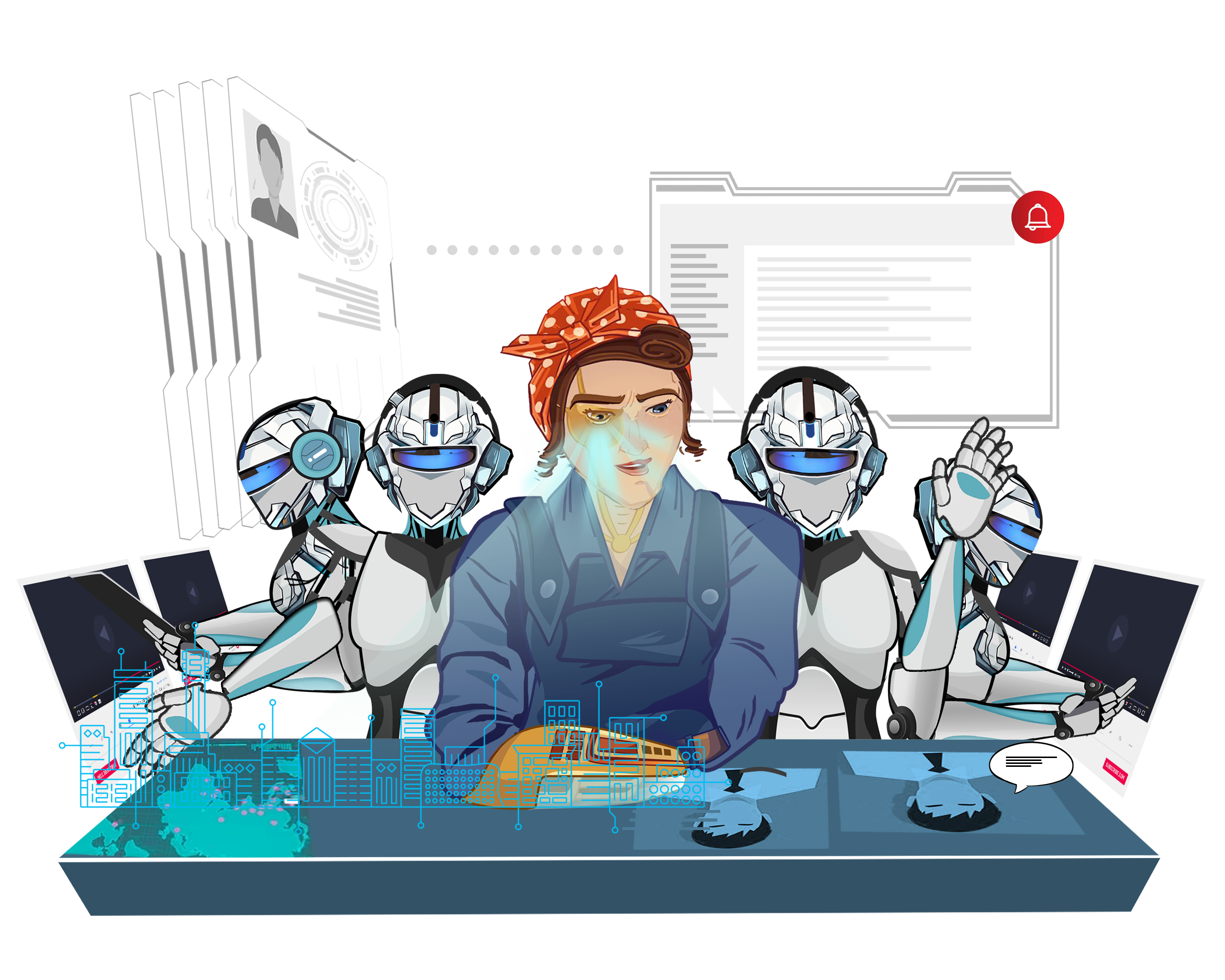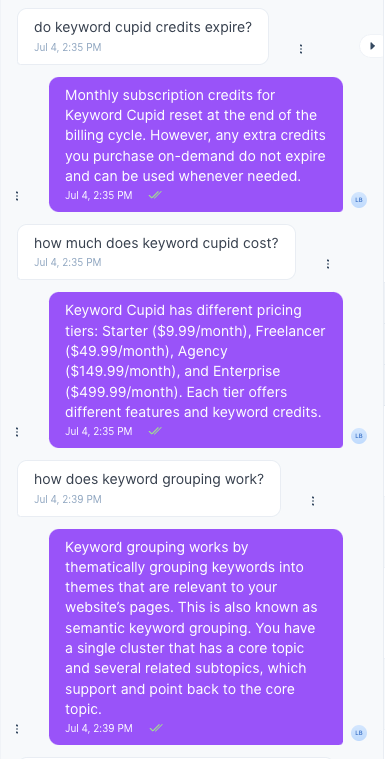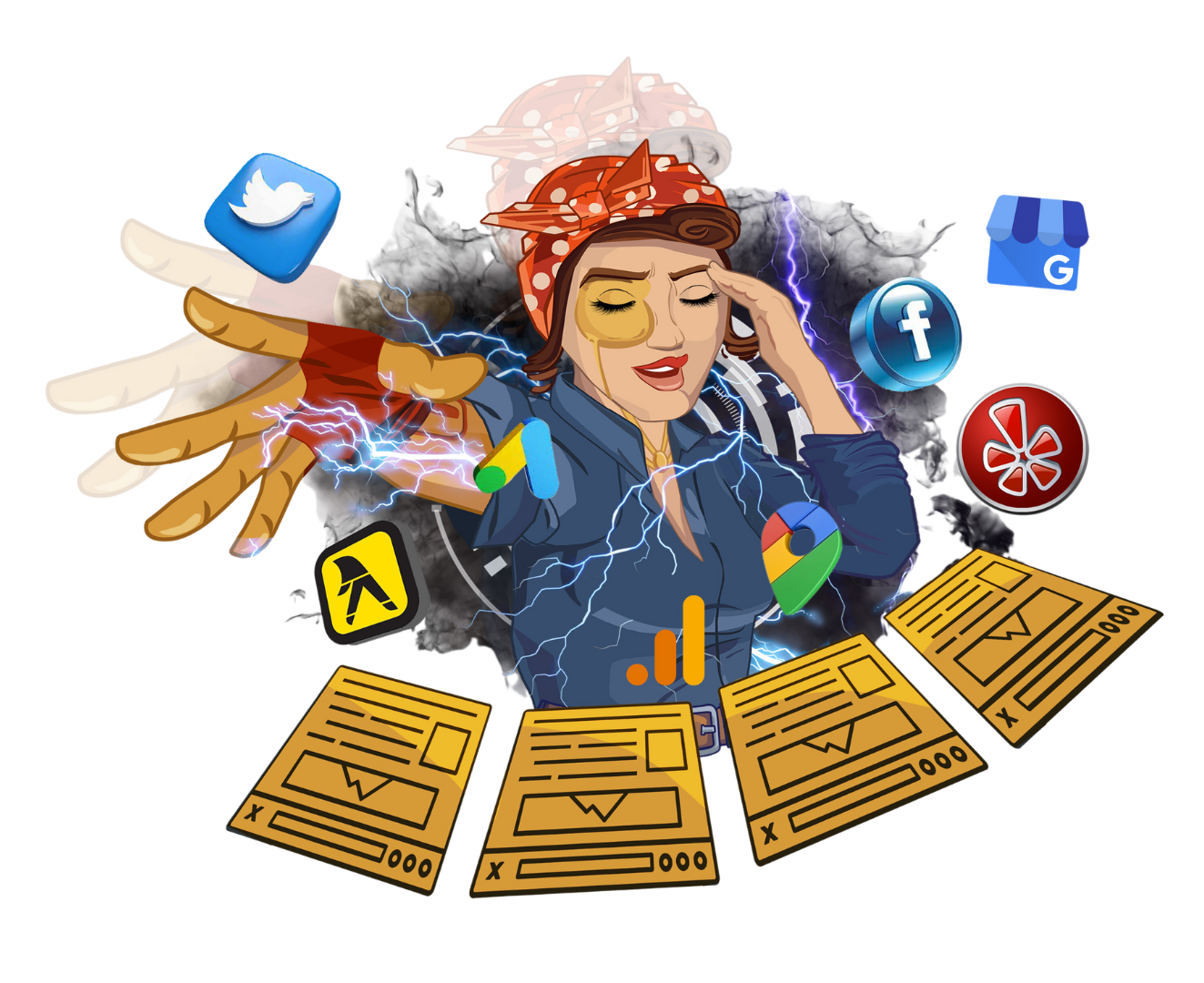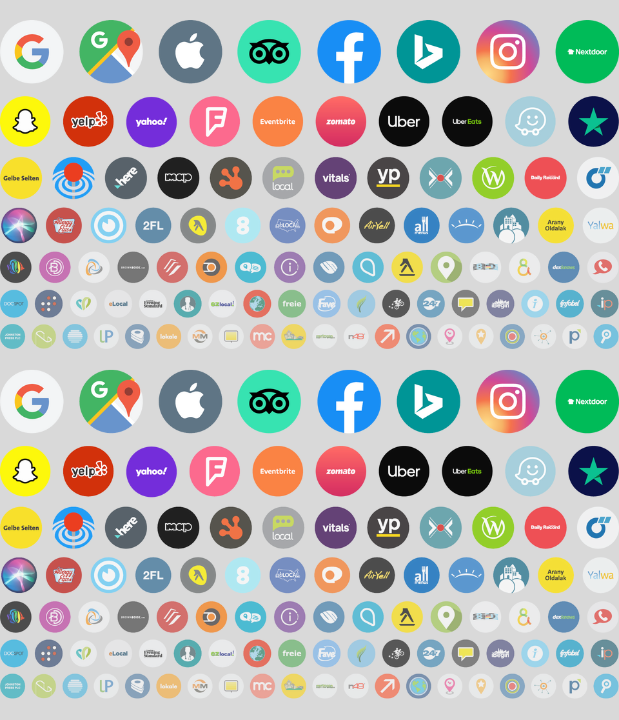 Premier Listing Management Software for Adoption Agencies
Welcome to Linda.co, the home of transformative marketing software designed specifically for adoption agencies. Harness the power of our exceptional Listing Management tools to streamline your online presence. With the capacity to keep over 80 profiles and online directories up to date simultaneously, our platform offers unparalleled efficiency and control.
Monitoring changes in 80 business listings has never been easier with our comprehensive software. Stay ahead of the curve by receiving real-time updates that allow you to quickly adapt your marketing approach, improving outreach and connectivity with potential adoptive parents. Respond to industry changes swiftly, manage your listings effectively, and maximize your online visibility to reach a wider audience.
Not only do we ensure existing directories are kept current, but we also shine a light on potential opportunities by identifying and creating missing listings. By securing your presence across an assortment of platforms, you can tap into new demographics, expand your audience reach, and boost your adoption agency's online footprint. With Linda.co, achieve more - thrive more.
Lead Management Software for Adoption Agencies - A Comprehensive Marketing Solution
Welcome to Linda.co, your best destination for cutting edge marketing software tailored for adoption agencies. We provide the tools you need to manage your agency's leads effectively, delivering greater conversion rates and improved client engagement. Our innovative solutions, including Call Tracking with Round Robin and Multi Ring Support, Form Tracking with real-time notifications, and Native Mobile App integration, place all the power in your hands.
Our advanced Call Tracking system, featuring Round Robin and Multi Ring Support, is specially designed for adoption agencies. This means that your call leads never go unanswered and are efficiently distributed among your team. At Linda.co, we understand how critical every call is in the adoption process, this feature ensures all your queries are handled promptly.
Moreover, our Form Tracking service offers real-time notifications so your team is immediately aware of every lead. Combined with our Native Mobile App integration, your professionals can receive and view these leads live on their phones, enabling them to respond swiftly no matter where they are. In an industry that demands timely and empathetic responses like Adoption services, Linda.co's lead management software is an indispensable tool.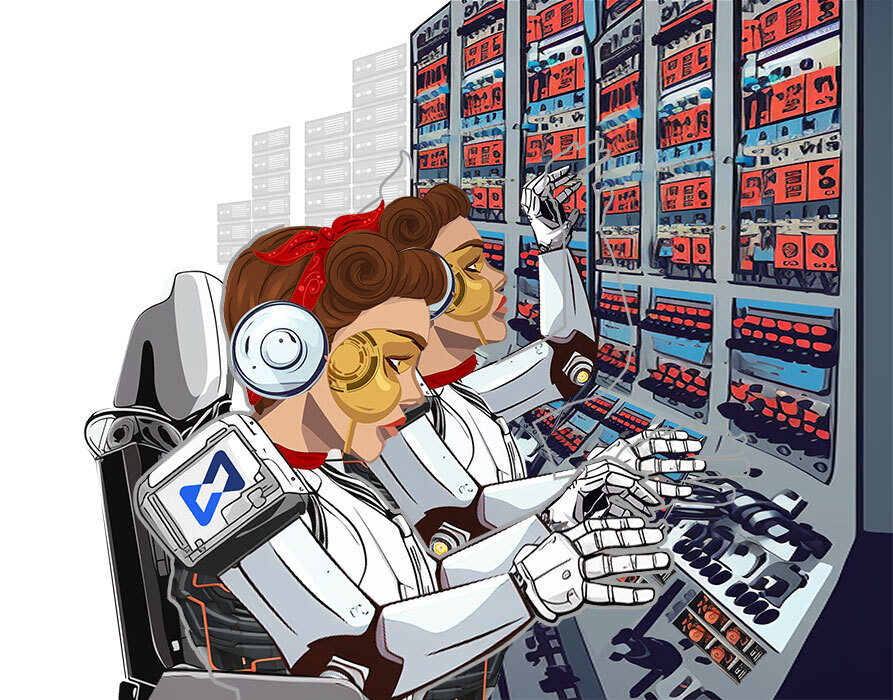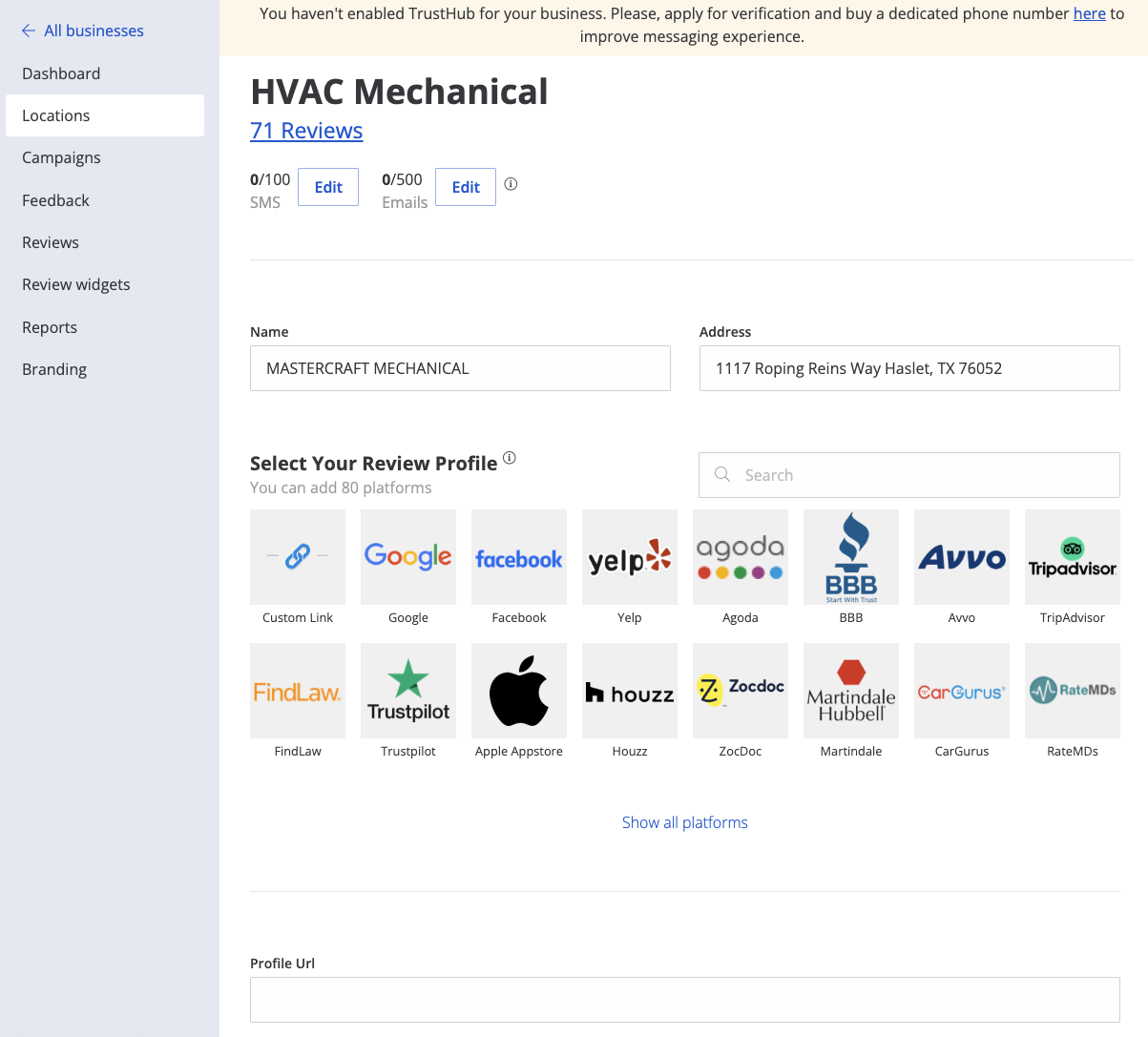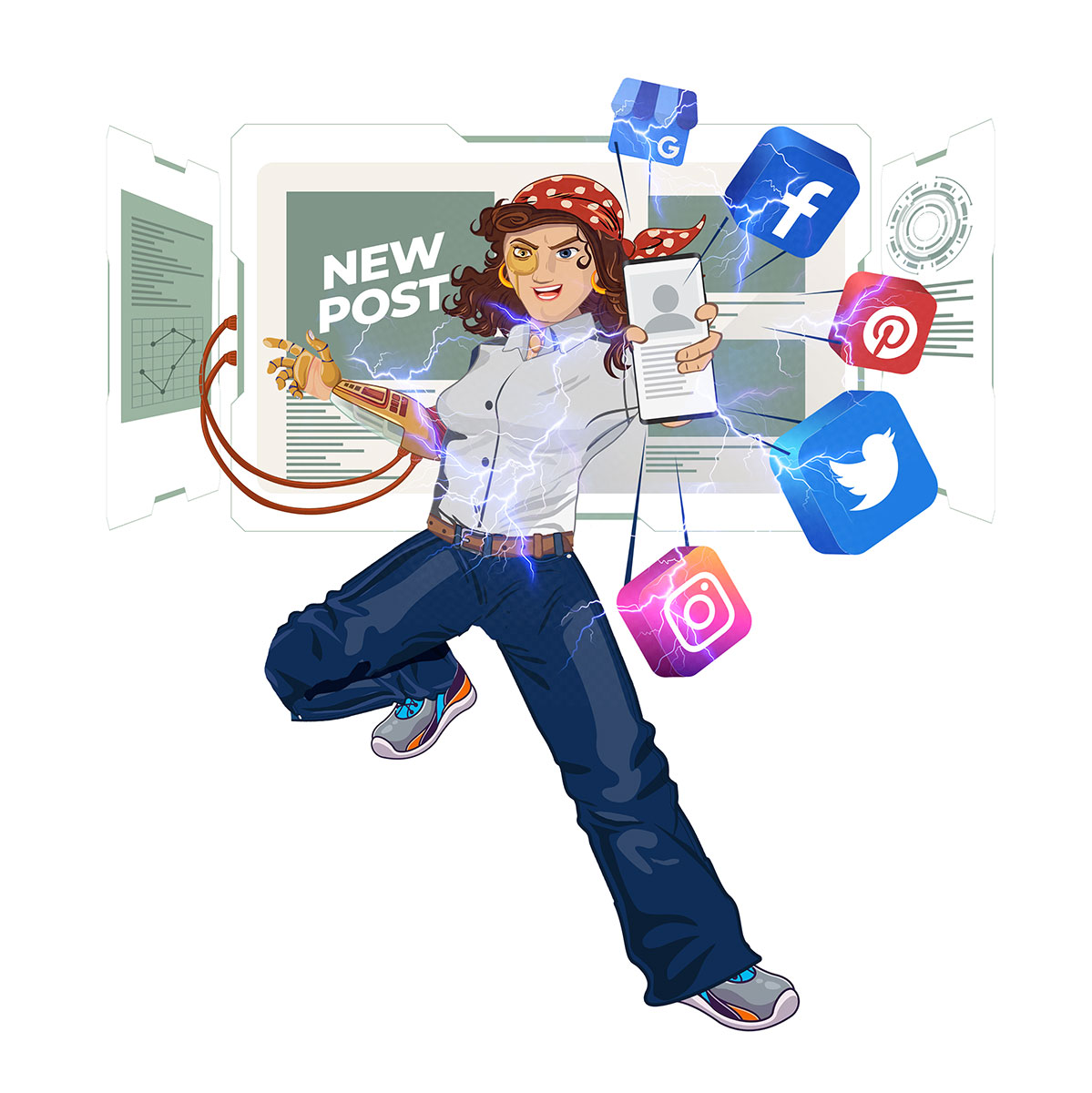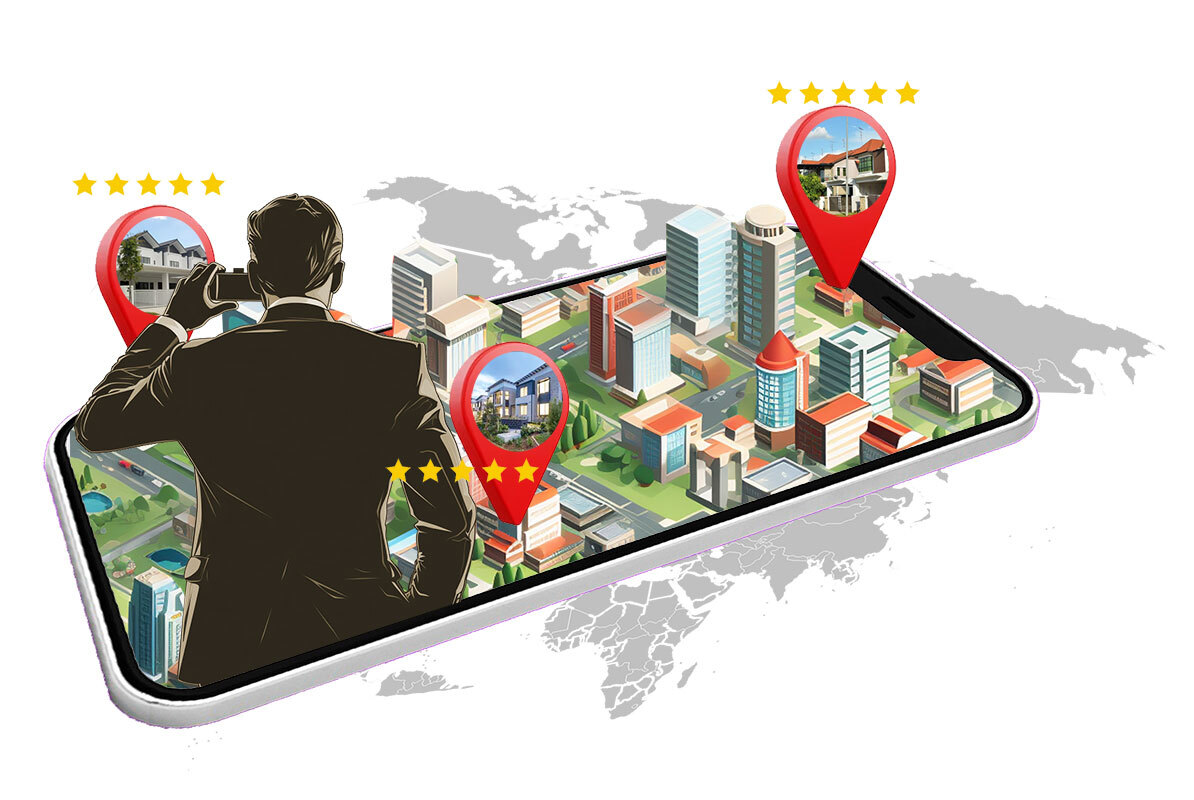 Boost Your Adoption Agency Visibility with Linda's Job Photos Feature
In the demanding and competitive landscape of adoption agencies, showcasing 'on the job' moments through photographs is no longer a luxury but a necessity. Linda.co, a champion in local marketing software solutions, introduces a revolutionary Job Photos Feature, specifically designed to bolster your adoption agency's online presence.
With our seamless Linda Mobile App, capture and publish heartwarming and powerful 'on the job' moments at your adoption agency instantly. Today's digital world demands fresh content and there is no better way for an adoption agency to reach potential parents than offering a real-time glimpse into the transformative journey they are considering.
Linda.co's Job Photos Feature also powerfully syndicates these moments to your social media accounts, Google listings, and official website. This constant stream of fresh content not only improves your SEO ranking but also paints a dynamic picture of your agency's work, helping connect with families in a way that is as authentic as it is effective.
Maximize Your Adoption Agency's Potential with Linda.co's Omnichannel Inbox Feature
Embrace a new era in digital adoption agency marketing with our Omnichannel Inbox feature, uniquely designed for local marketing. Linda.co's omnichannel support integrates your website, SMS, email, Facebook Messenger, and WhatsApp channels, all organized in one practical and intuitive interface. Our tool is perfect for adoption agencies, helping them reach potential adoptive parents more effectively and maintaining fruitful engagement with ease.
Experience the power and convenience of our live website widget to keep your visitors connected and informed. Our marketing software keeps all communication channels open, ensuring smooth interactions with potential adoptive parents. With Linda.co, you have the potential to engage with your audience in real-time and from their preferred platform, ensuring no queries or opportunities are missed.
Gain the flexibility of unlimited team member seats and the capability to stylize and customize your inbox to match your adoption agency's unique look and feel. Whether you're on the web or using our native mobile app, Linda.co provides a seamless user experience, ensuring your team can provide optimal customer service anytime, anywhere. Harness the power of Linda.co to establish your adoption agency as a leader in digital communication and engagement.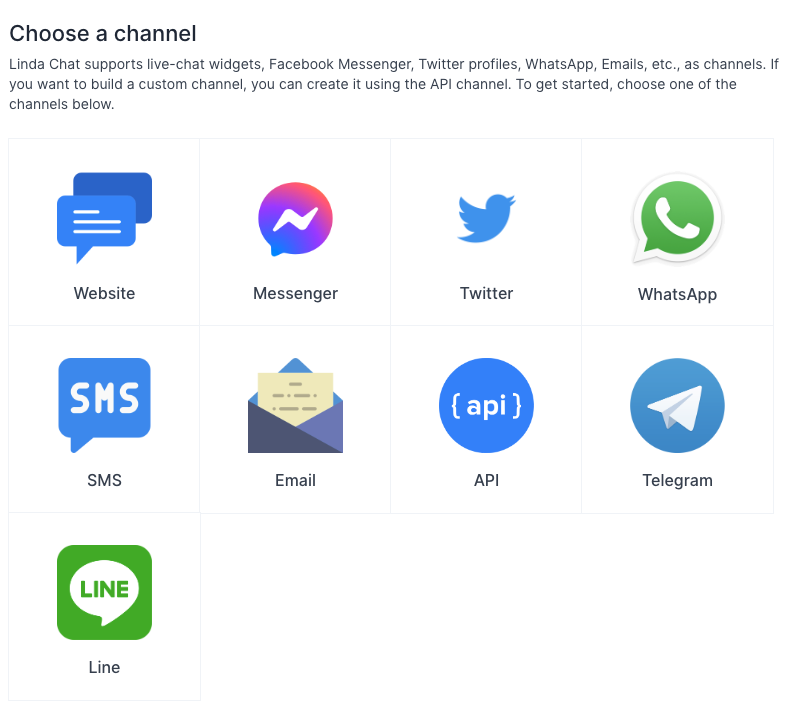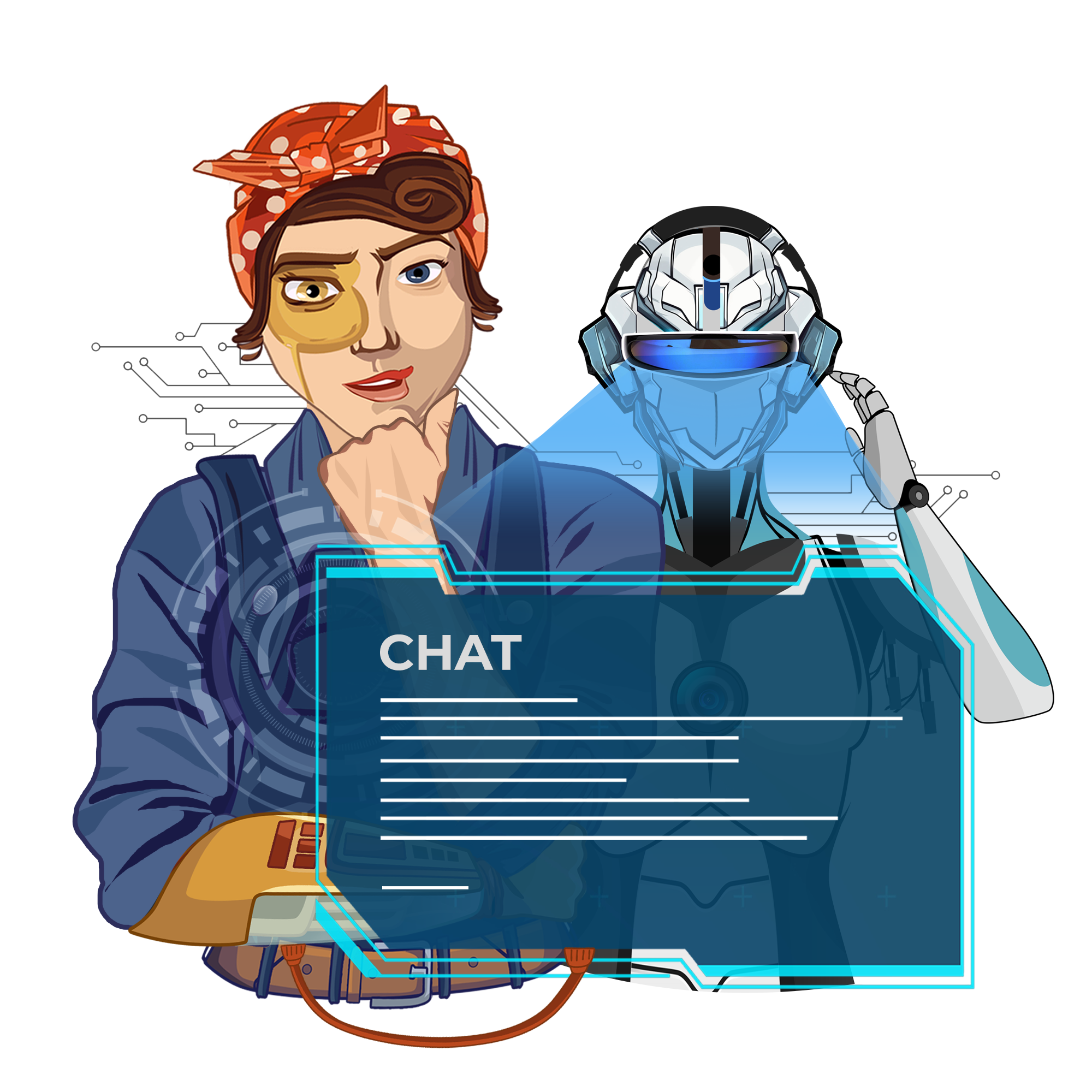 Linda.co: Premier Marketing Software for Adoption Agencies
Elevate Your Adoption Agency with Our Advanced Local SEO Tools
Listing Management
Boost your Adoption agency's online visibility through our efficient Listing Management feature. From precise rank tracking and GBP post scheduling to systematically organized Photo Scheduling and Q&A Posting, we cover all to aid your presence on Google. It ensures your potential clients locate you easily and obtain accurate information about your services.
Reputation Management
Manage your adoption agency's reputation like never before. Use Linda.co's feature-rich software to execute Review SMS & Email Request Campaigns, display client reviews via a sleek website widget, create insightful review reports, and gain the support of 80+ review platforms. Establish positive impressions among clients and stakeholders while sailing smoothly in the online world.
AI Chatbot
Redefine your client engagement with our state-of-the-art AI Chatbot. Features like AI Lead Qualification streamline your prospect list while AI Appointment Scheduling saves your time and efforts. Benefit from AI Knowledge Base Q&A to answer common client questions instantaneously. Ensure your Adoption agency is equipped with smart technology to stay ahead.
Lead Management
Track the progress of your business leads effectively with Linda.co's software. Utilize Call Tracking to record and measure your telephonic interactions with prospects and use Form Tracking to keep tabs on lead capture form performance. Leverage Linda.co's Lead Management to ensure no potential client slips through your fingers.
Business Directory Data Sync
Make sure your adoption agency's contact data is always consistent across all platforms. With Linda.co's listing management, your agency's information is synchronized on several business directories. This powerful feature ensures your clients obtain accurate and unified data no matter where they search for your agency online. Increase trust and avoid confusions with business directory data sync.
Omni Channel Inbox
Experience seamless communication with Linda.co's Omni Channel Inbox. This feature allows you to send and receive messages across multiple platforms in one convenient place. Respond to enquiries from potential adopters in real time, resolve doubts and nurture leads without having to switch between multiple apps. Enhance your connectivity and service quality as an adoption agency.
Testimonials
Hear from Happy Linda customers
Get Started With Linda
Enjoy Concierge Account Setup with every Linda account
Get started today