Revolutionize Your Property Management with Top-Tier Marketing Software for Apartment Rental Agencies
Efficiently Boost Your Apartment Rental Business with Our Advanced Marketing Software
Schedule Product Demo
Eager to see how Linda can transform your agency? Don't hesitate! Schedule a comprehensive demo of our cutting-edge marketing software, Linda, now and experience firsthand how it can proficiently enhance your Apartment Rental agency's marketing strategies.
Schedule Demo
Sign Up For Linda
Don't hold back your agency's potential any longer! Sign-up for Linda, our advanced marketing software specifically designed for Apartment Rental Agencies, and use the power of automation and insights to drive your agency's marketing efforts to unprecedented heights.
See Pricing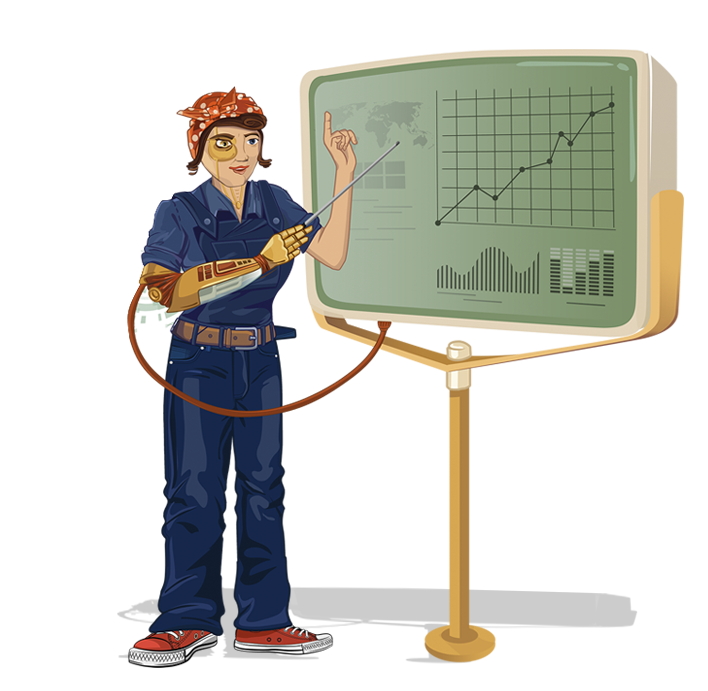 The Essence of Utilizing Marketing Software for Your Apartment Rental Agency
In the dynamic ecosystem of the housing market, standing out as an apartment rental agency requires more than just offering spectacular properties. Embracing the modern tools of marketing, specifically specialized marketing software, can invigorate your rental business, maximizes reach and optimize occupancy rates. This digital advantage helps your agency thrive through effective market segmentation, advanced data analysis, and unparalleled customer insight.
Taking advantage of the right marketing software can significantly reshape your apartment rental agency's outcomes. By integrating these technologies, you're laying the foundation for a data-driven, customer-centric, and highly competitive business model. Don't allow your rental agency to be outpaced by competitors leveraging the power of marketing software, adopt your own and watch your business soar.
Location Management: Streamlining Apartment Rental Agencies with Linda.co's Innovative Marketing Software
Welcome to the world of advanced rental property digital marketing with Linda.co's marketing software, custom-designed for apartment rental agencies. Our unique platform offers solutions tailor-made for your industry, ensuring your agency remains visible and competitive. Our Location Management capabilities, including Rank Tracking, Google Business Profile (GBP) post and photo scheduling, Q&A Posting, and Attribute Change Monitoring, help you effectively manage your online presence, saving both time and resources.
Stay ahead of the competition with Linda.co's heatmap-based Rank Tracking feature, which allows you to visualize your search ranking compared to your competitors. Schedule photos and posts on your GBP to maintain constant engagement with your audience and improve your online visibility. Our GBP scheduling features ensure your listings, updates, and promotional content are delivered on time, every time.
Optimize your rental agency's performance with our Q&A posting and attribute change monitoring features. Engage potential clients by answering their queries promptly. Minimize threat of misinformation by monitoring and updating your property attributes regularly. Our Competitor Auditing feature delivers a comprehensive comparative analysis, providing insights to shape your marketing strategies. And, with our comprehensive monthly reports, you can track your growth and strategize for the future. With Linda.co, power your apartment rental agency with the best in digital location management.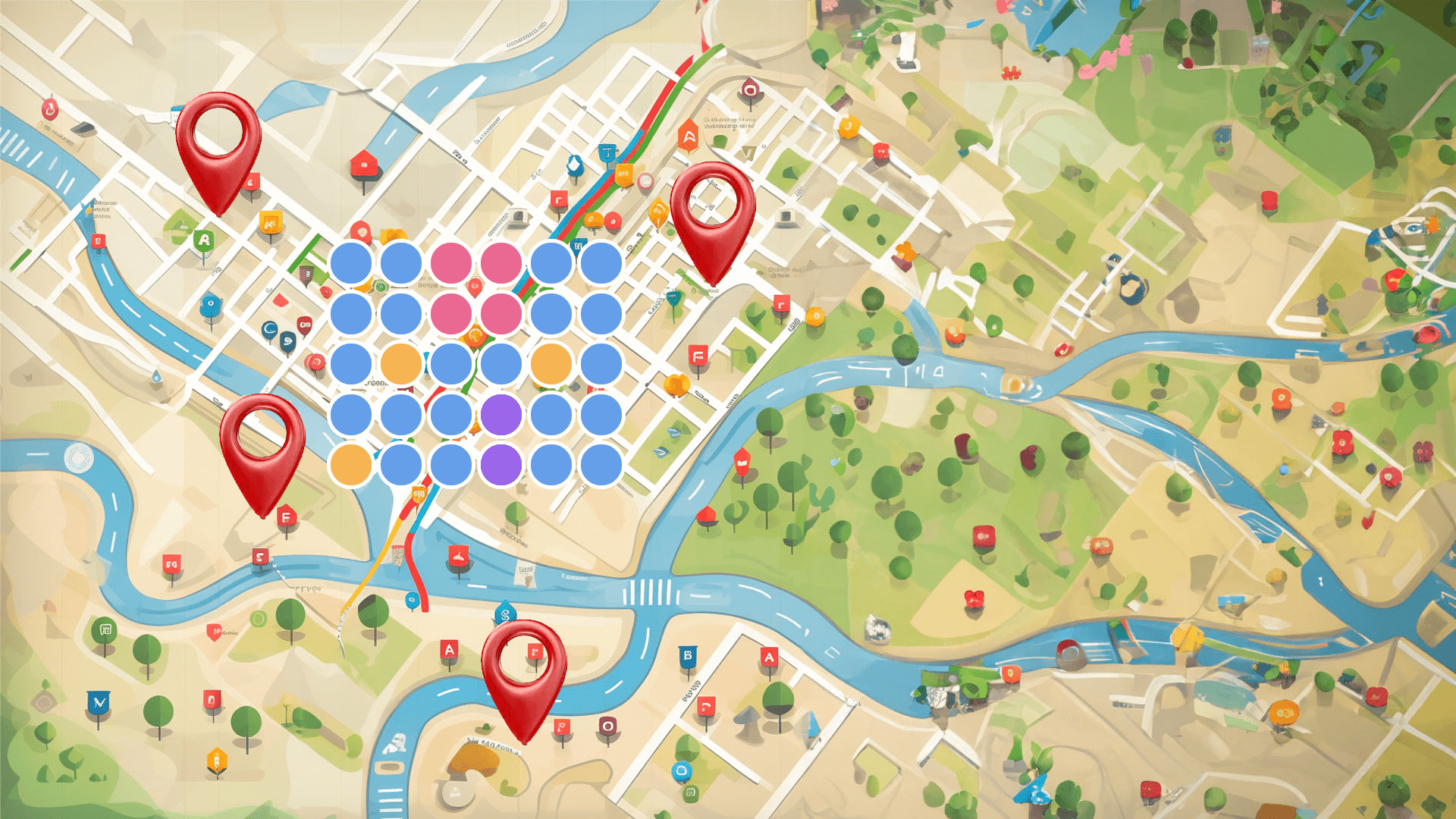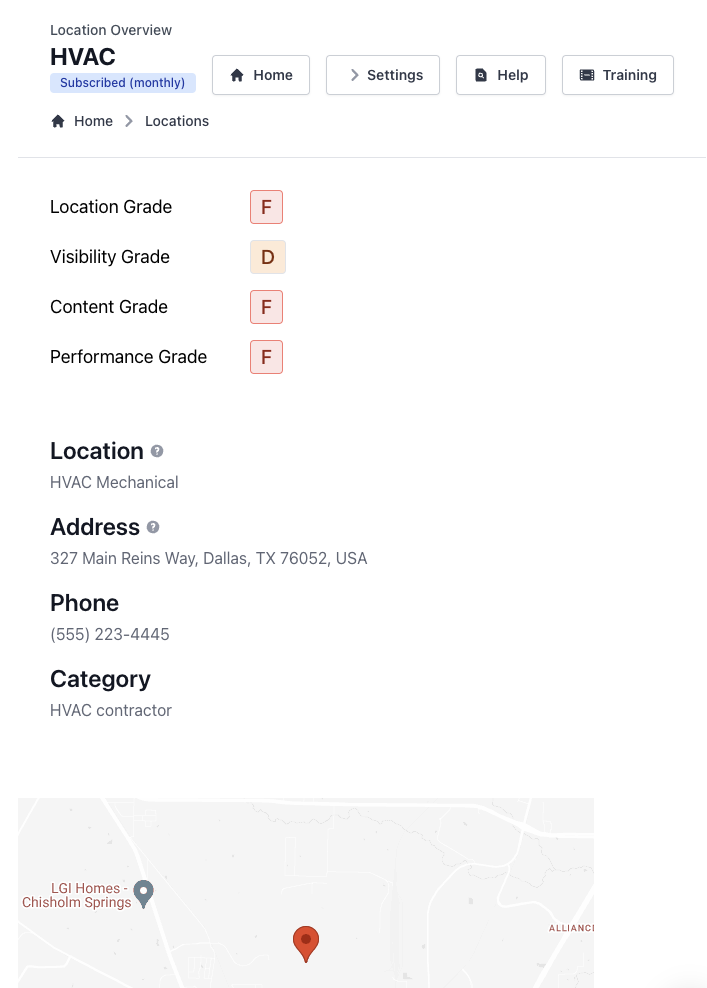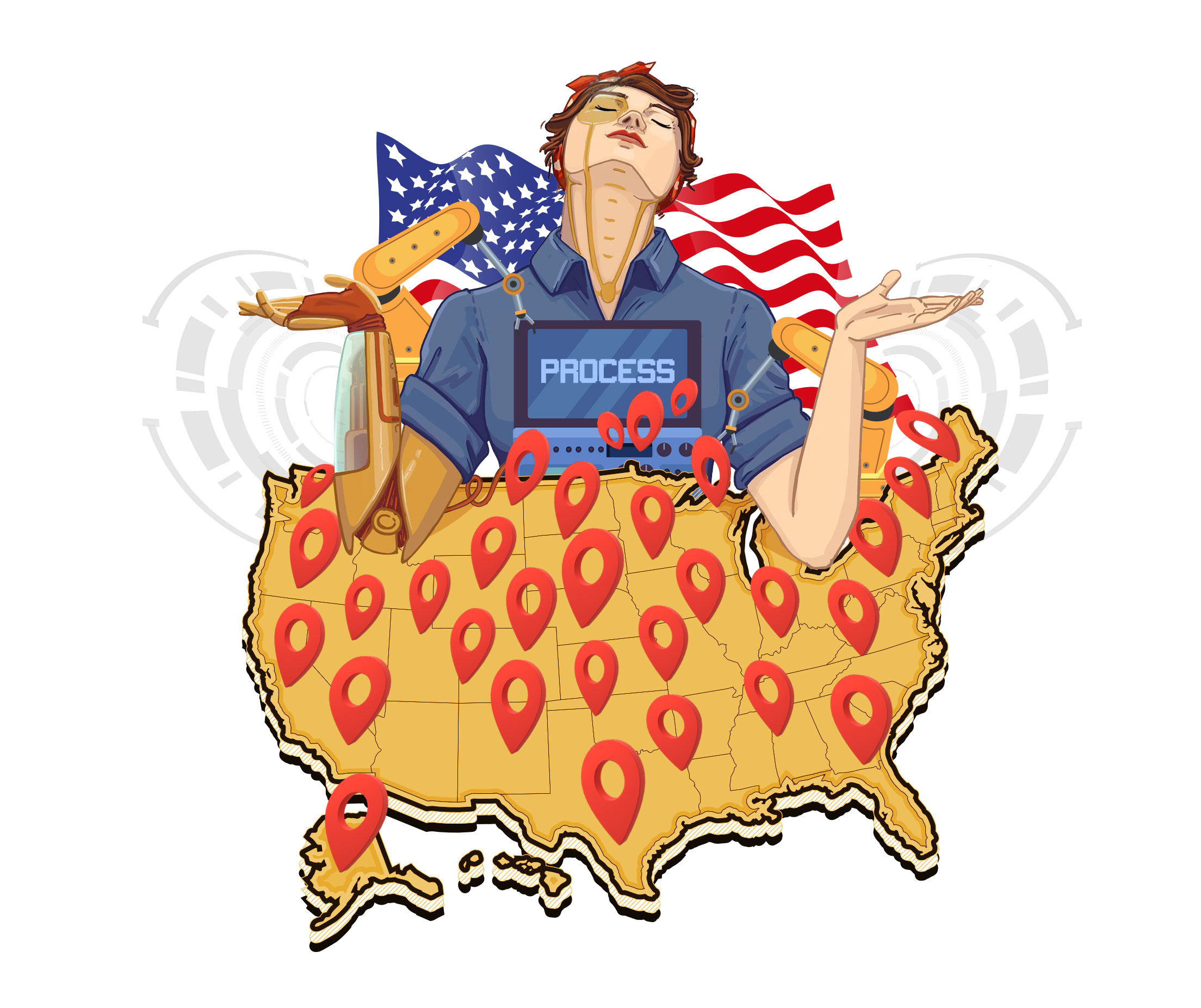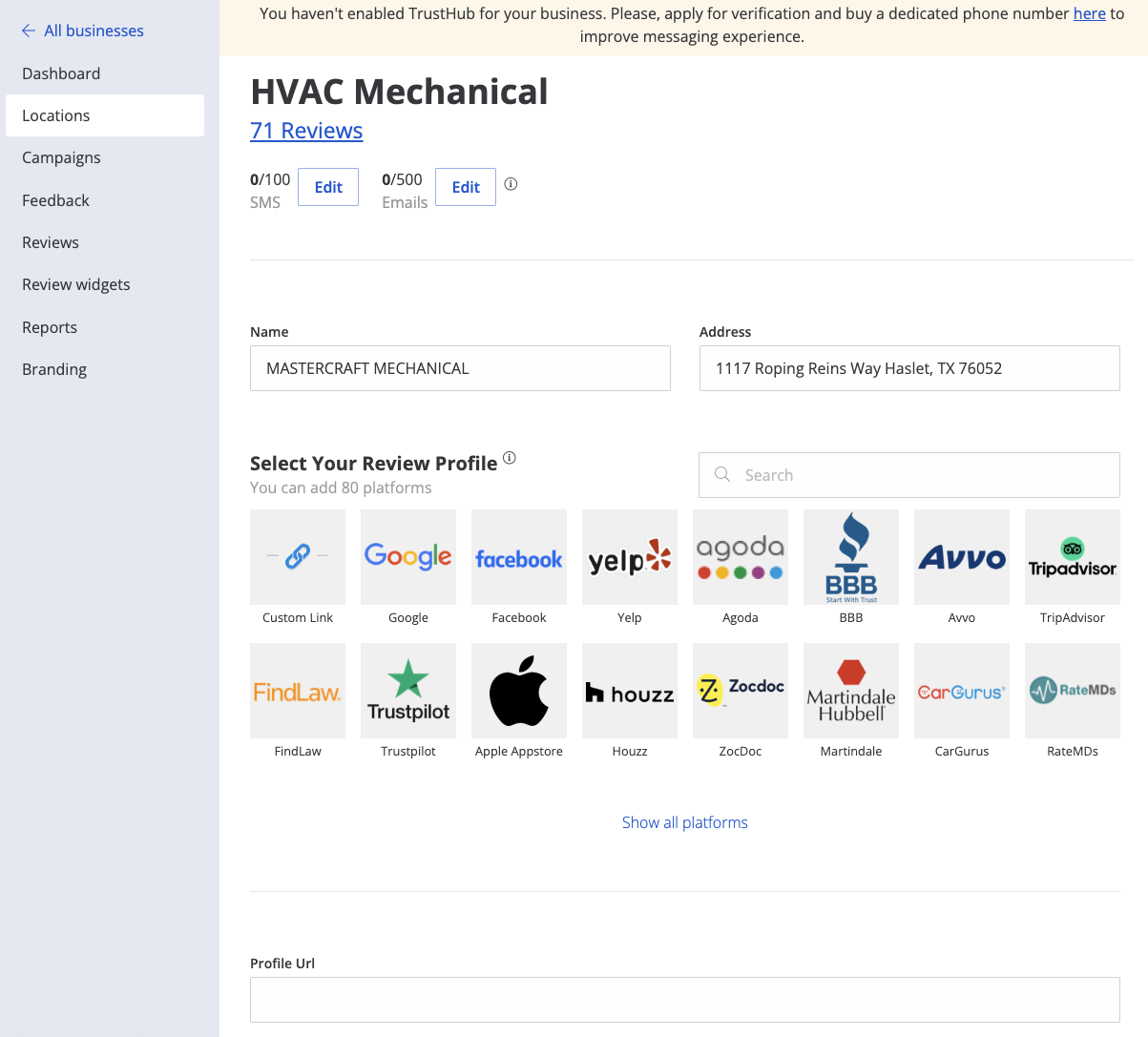 Reputation Management Software for Apartment Rental Agencies Powered by Linda.co
Welcome to Linda.co, the leading local SEO marketing software suite with a focus on managing your Apartment rental agency's reputation. Our innovative software boosts your credibility and sweeping visibility across over 80 platforms. We understand that your reputation in the Apartment rental industry is vital to gaining and retaining clients, hence we offer robust tools for managing and enhancing your online reputation.
Dive into integrated features like SMS & Email Auto Responder campaigns, a boon in creating and managing communication channels with your clients. These auto responders aid in keeping your customers engaged while also helping gather invaluable reviews— all contributive to a wholesome reputation and ranking within the apartment rental industry.
Compatibility is a highlight of Linda.co, with tools including Zapier integration for seamless syncing with other platforms. We offer Review Website Embed Widgets ensuring that the positive feedback of your clients reaches a wide audience. Alongside these, comes user-friendly review responses and automated review reports, helping you maintain an impeccable online presence. Bolster the growth of your apartment rental agency with Linda.co, your dedicated partner in achieving excellence through comprehensive reputation management.
AI Chatbot (Lindabot): Revolutionizing Apartment Rental Agencies with Advanced Marketing Software
Attract, interact, and maximize your apartment rental agency's potential with Lindabot, the innovative AI Chatbot integrated into Linda.co's local SEO Marketing Software Suite. Tailored for the unique needs of the apartment rental industry, Lindabot provides smart, real-time interaction with your audience, driving traffic and conversions like never before.
Lindabot specializes in conversational lead qualification, identifying and prioritizing promising leads to ensure your apartment rental agency invests its resources wisely. With AI-driven appointment scheduling, Lindabot automates the process of booking viewings and meetings, freeing up your agents' precious time. Lindabot doesn't stop there; it offers AI human handoff of conversation control, ensuring seamless transition from algorithm to human when required.
With Linda.co's AI Chatbot, your agency can enjoy state-of-the-art features like AI conference call generation. This enables you to streamline international conferences with tenants or investors, with minimal hassle. Lindabot allows you to train it on your own content, ensuring it aligns with your brand voice and agency spirit. Thanks to the real-time chat dashboard, you can monitor every conversation, obtain insights into your customer behavior, and fine-tune your strategies. Lindabot is not just a tool; it's a game-changer for the apartment rental industry.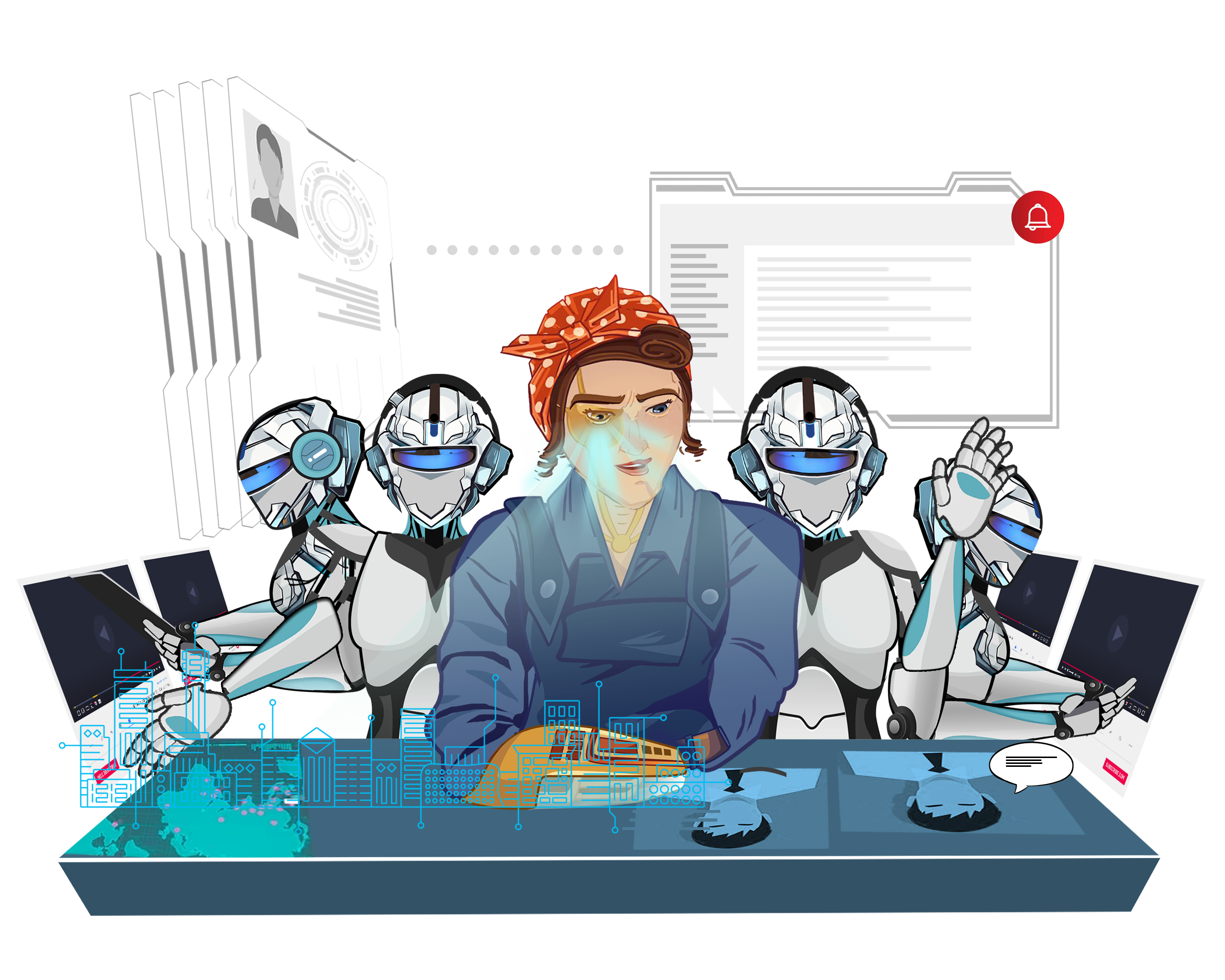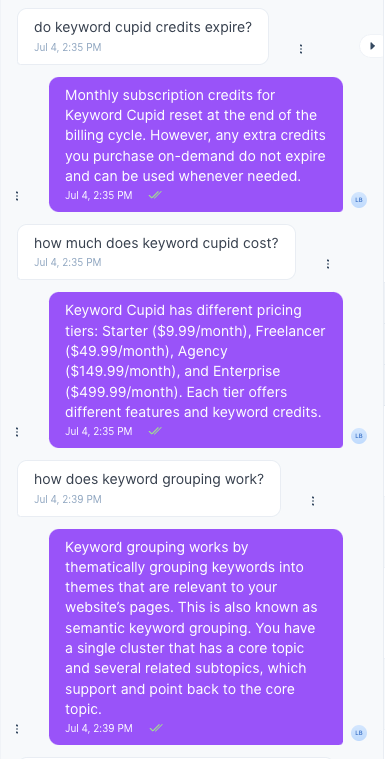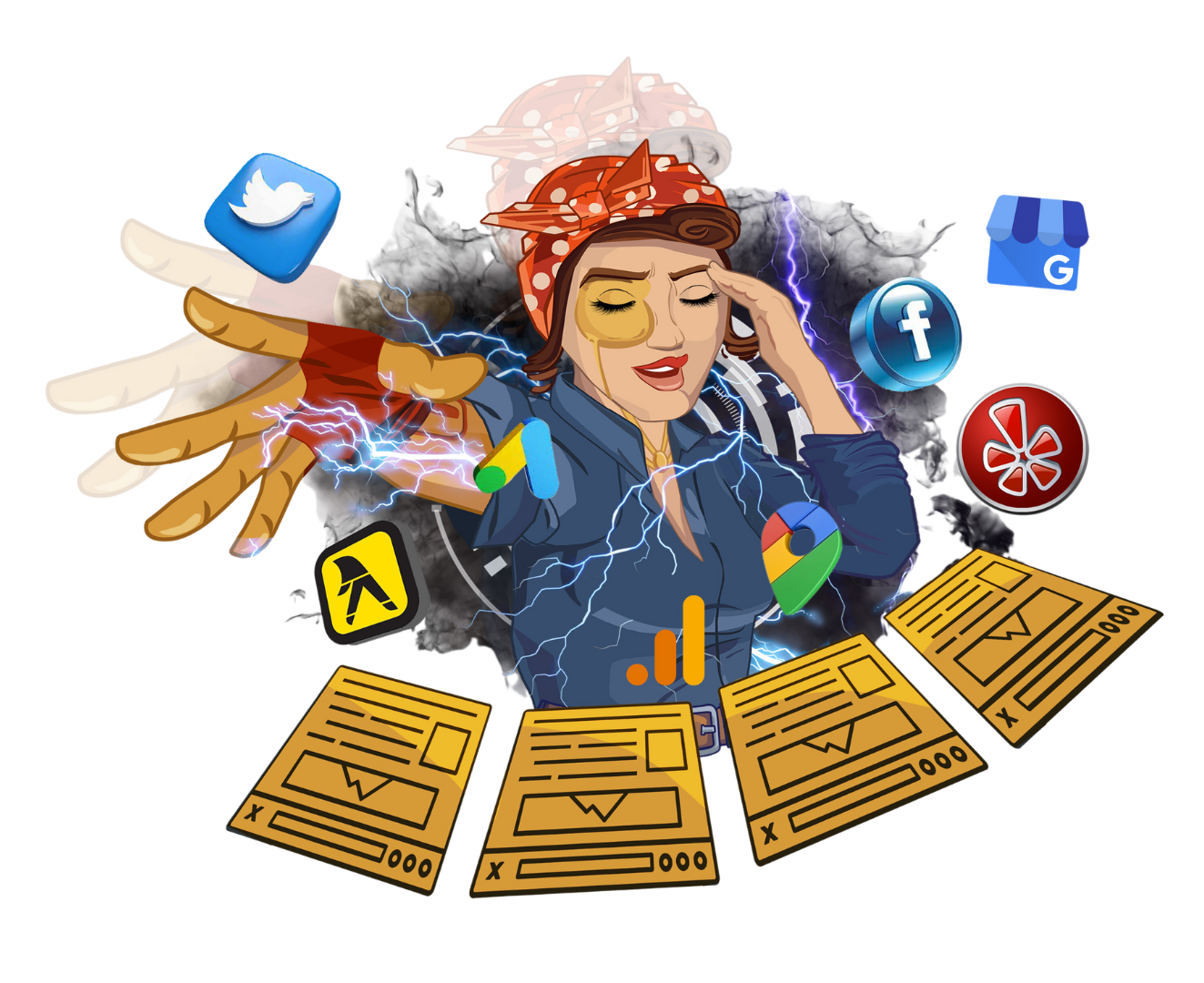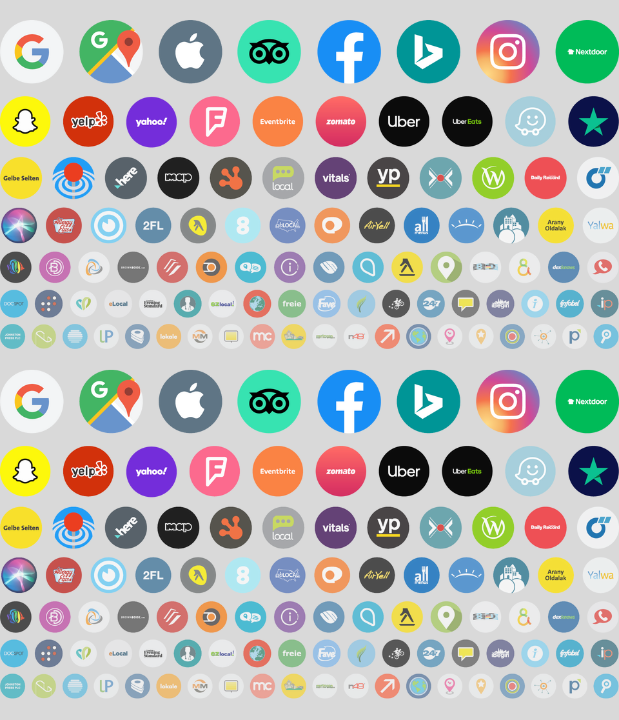 Optimized Listing Management Software for Apartment Rental Agencies
Linda.co, a leading provider of local marketing software, offers a stellar listing management solution specifically designed for apartment rental agencies. The digitized real-estate market is highly competitive, and apt property listings play a pivotal role in attracting potential tenants. Our tool enables agencies to effectively manage, update and monitor up to 80 different online profile directories, keeping your listings accurate and up-to-date.
Over 80 profiles may seem overwhelming, but Linda.co's comprehensive Listing Management Software promises to simplify the process for every apartment rental agency. Our system routinely monitors changes across all of your active business listings and updates them in real-time to avoid misinformation and confusion. This ensures that your agency consistently puts forward reliable information, enhancing your credibility and market positioning.
More than just monitoring and updating, our software also specializes in creating missing listings across multiple platforms. An apartment rental agency can significantly benefit from this feature as it helps to expand your online presence, reaching out to a wider potential customer base. By creating a comprehensive and consistent presence across various directories, Linda.co's effective Listing Management Software drives engagement, boosts clients' trust, and ultimately increases occupancy rates for your rental units.
Transformative Lead Management software for Apartment Rental Agencies
The success of your apartment rental agency largely depends on efficient lead management. Linda.co introduces an innovative marketing software suite designed specially for apartment rental agencies. Our lead management section highlights its premium features such as Call Tracking, Form Tracking and Native Mobile App integration, empowering your agency to effectively capture, track, and convert potential clients.
Our Call Tracking feature comes with Round Robin and Multi Ring support, ensuring that no potential client is left on hold. This tool distributes incoming calls evenly among your team members, maximizing the efficiency of your agency's response time. Whether you have a large team or small, our software guarantees that every incoming call is received and addressed promptly.
With Form Tracking and real-time notification features, Linda.co brings you closer to converting your leads. Stay abreast of your potential clients' activities and enquiries through our real-time notifications, helping your team to respond promptly. Moreover, our Native Mobile App integration allows you to view and manage leads live on your phone, providing ultimate convenience and efficiency. Experience the power of advanced lead management with Linda.co's marketing software suite, tailored to the needs of apartment rental agencies.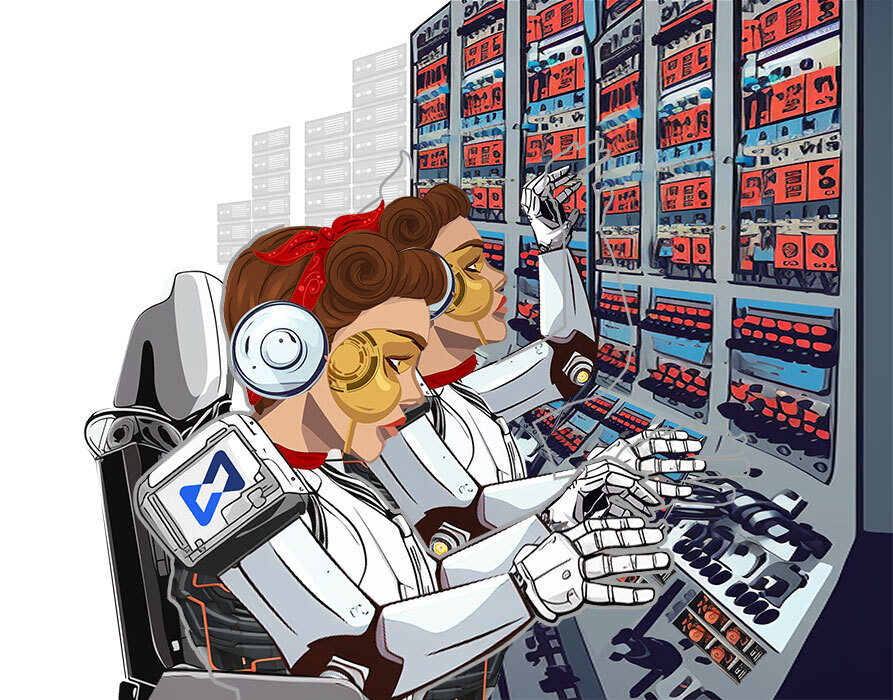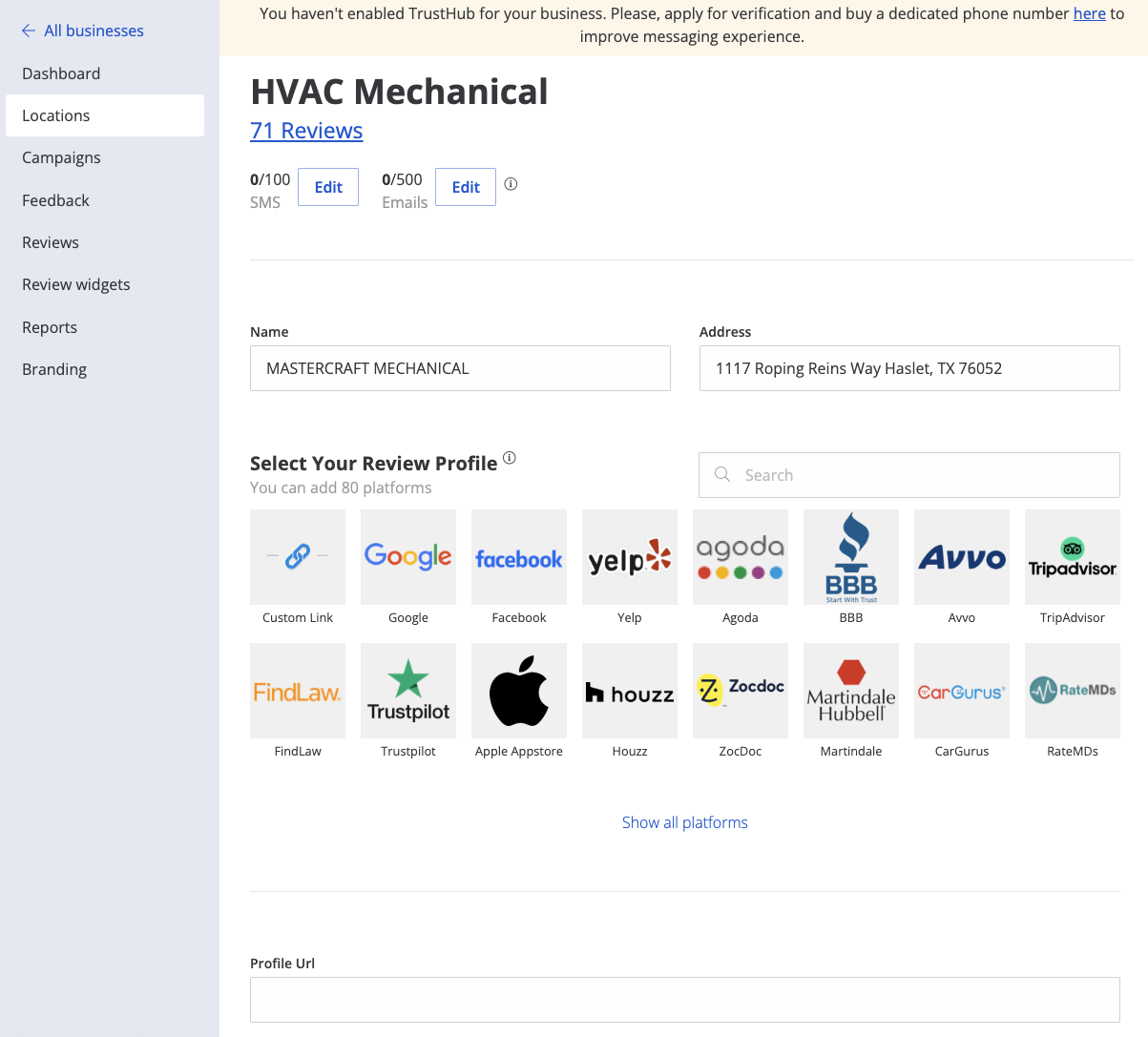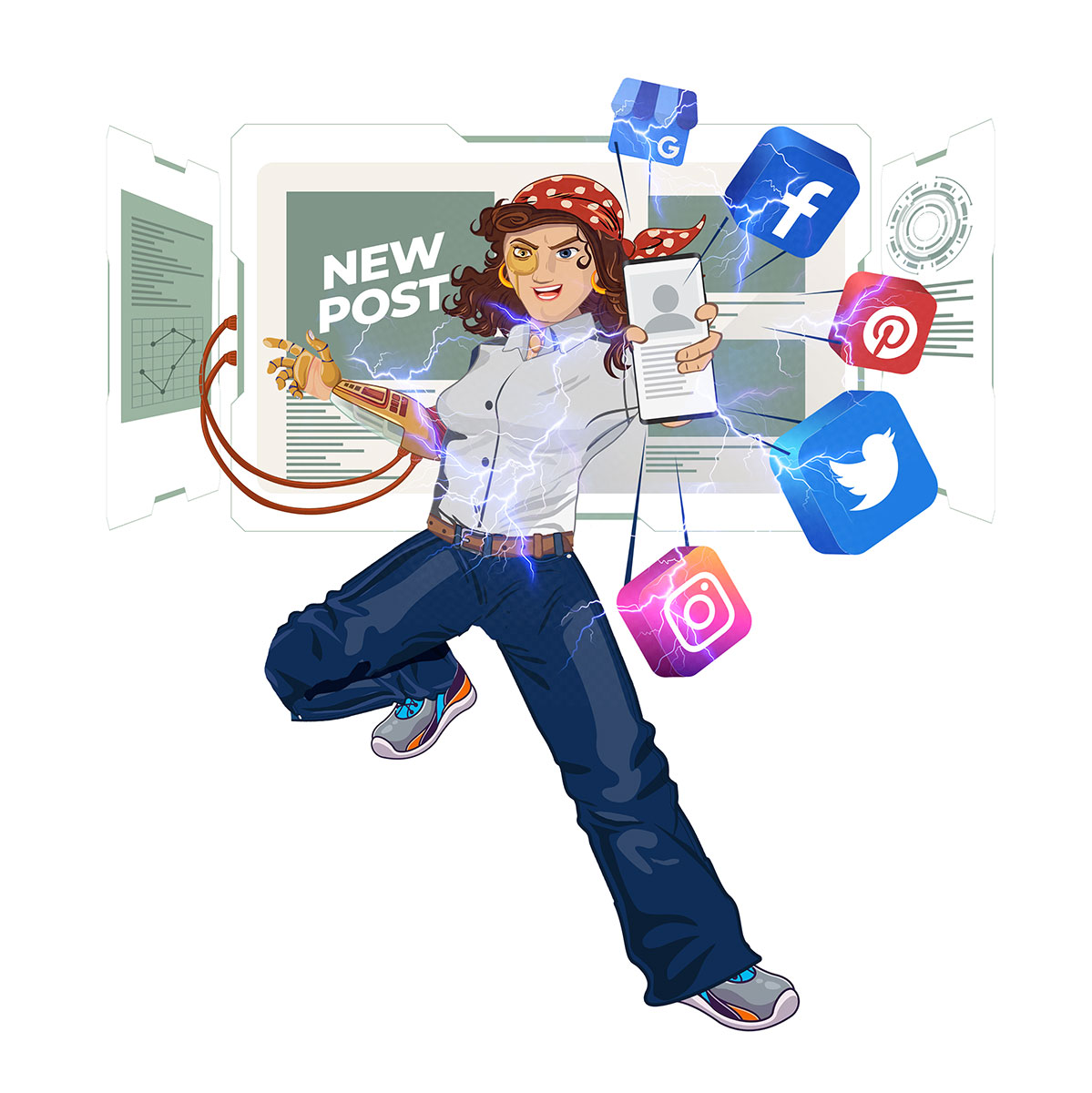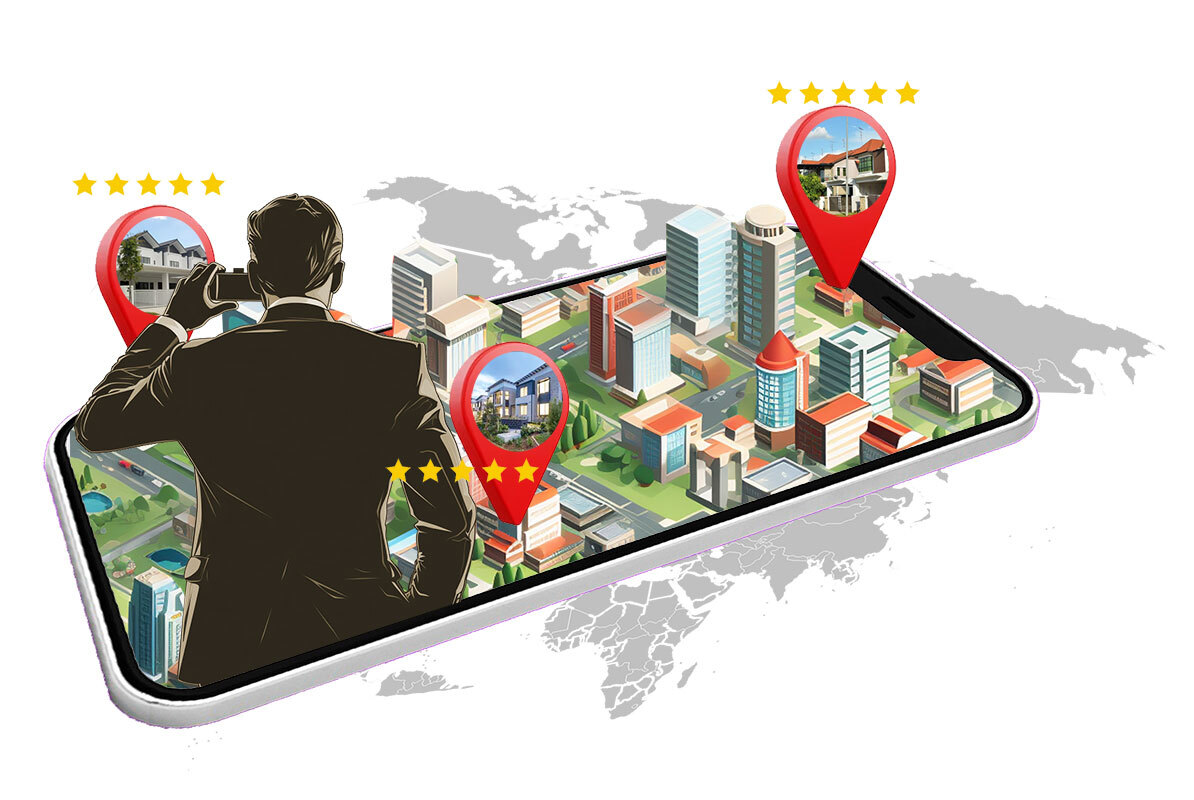 Revolutionizing Apartment Rental Marketing with Linda.co's Job Photos Feature
Reap the benefits of immersive marketing with Linda's local SEO marketing software, specially designed for apartment rental agencies. With its unique Job Photos Feature, you can instantly capture and publish 'on the job' moments right from the Linda mobile app. This feature streamlines the process of showing potential renters your stunning properties, providing them a real-time glimpse into what they can expect when they choose your agency.
The Job Photos Feature goes beyond just taking pictures; it's about opening a window into your rental agency's everyday operations. By syndicating these captured moments to various platforms, including social media, Google listings, and your agency's website, Linda.co makes sure your content is always fresh and reachable. This continuous flood of new content boosts your SEO rankings, resulting in increased visibility and attracting a wider tenant base.
The robust capabilities of Linda.co's Job Photos Feature position your apartment rental agency as a digital marketing powerhouse. Not only will you keep your website and social channels updated effortlessly, but also create an engaging narrative around your brand. With Linda.co, you're not just listing apartments for rent; you're selling a desirable lifestyle and great service that sets you apart from the competition.
Optimize Your Apartment Rental Agency with Linda.co's Omnichannel Inbox Feature
Take advantage of the digital era by leveraging Linda.co's Omnichannel Inbox feature, specially designed for apartment rental agencys. As a comprehensive local SEO marketing software suite, we offer an array of top-notch utilities, integrating your communication channels, including your website, SMS, email, Facebook Messenger, and WhatsApp. This unique feature is ideal for apartment rental agencies looking to streamline communications and elevate their digital marketing strategy.
Feeling overwhelmed with disparate communication channels? Our Omnichannel Inbox brings you the solution you need, with the ability to incorporate live widgets on your website. It enables seamless connections, providing your potential renters with real-time responses and personalized interaction. Alongside this, our software supports unlimited team member seats, allowing your entire team to engage and collaborate, bolstering your rental agency's productivity while reducing response time.
With Linda.co, you not only gain an efficient communication tool but also have complete control over customizing your inbox styling and settings to align with your brand identity. Our software is web-based, providing maximum flexibility for your team to work from any location. Even better, we provide native mobile app access, ensuring your team stays connected, addressing tenant queries and concerns on the go. Embrace the power of Linda.co's Omnichannel Inbox features and take a great leap forward in your apartment rental agency's marketing approach.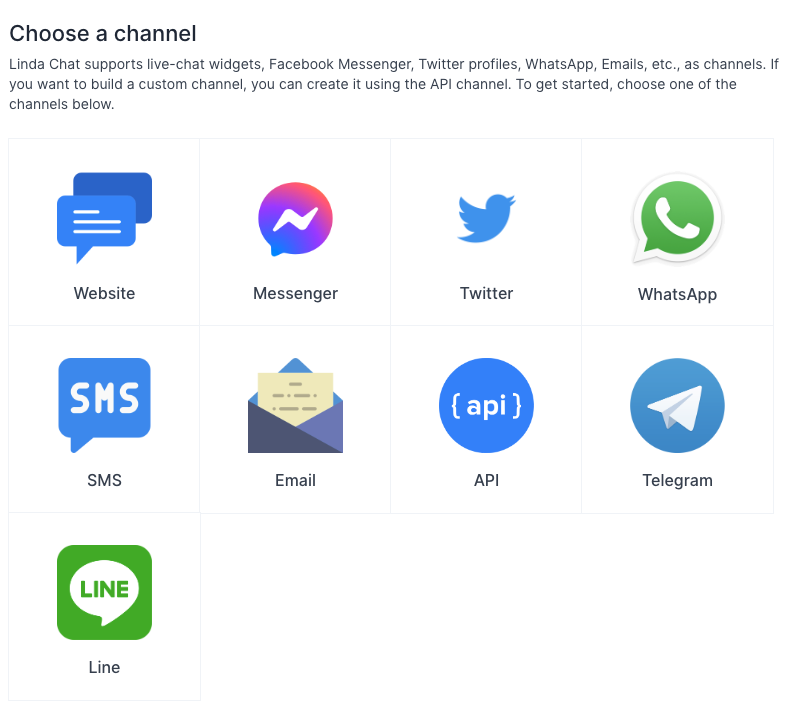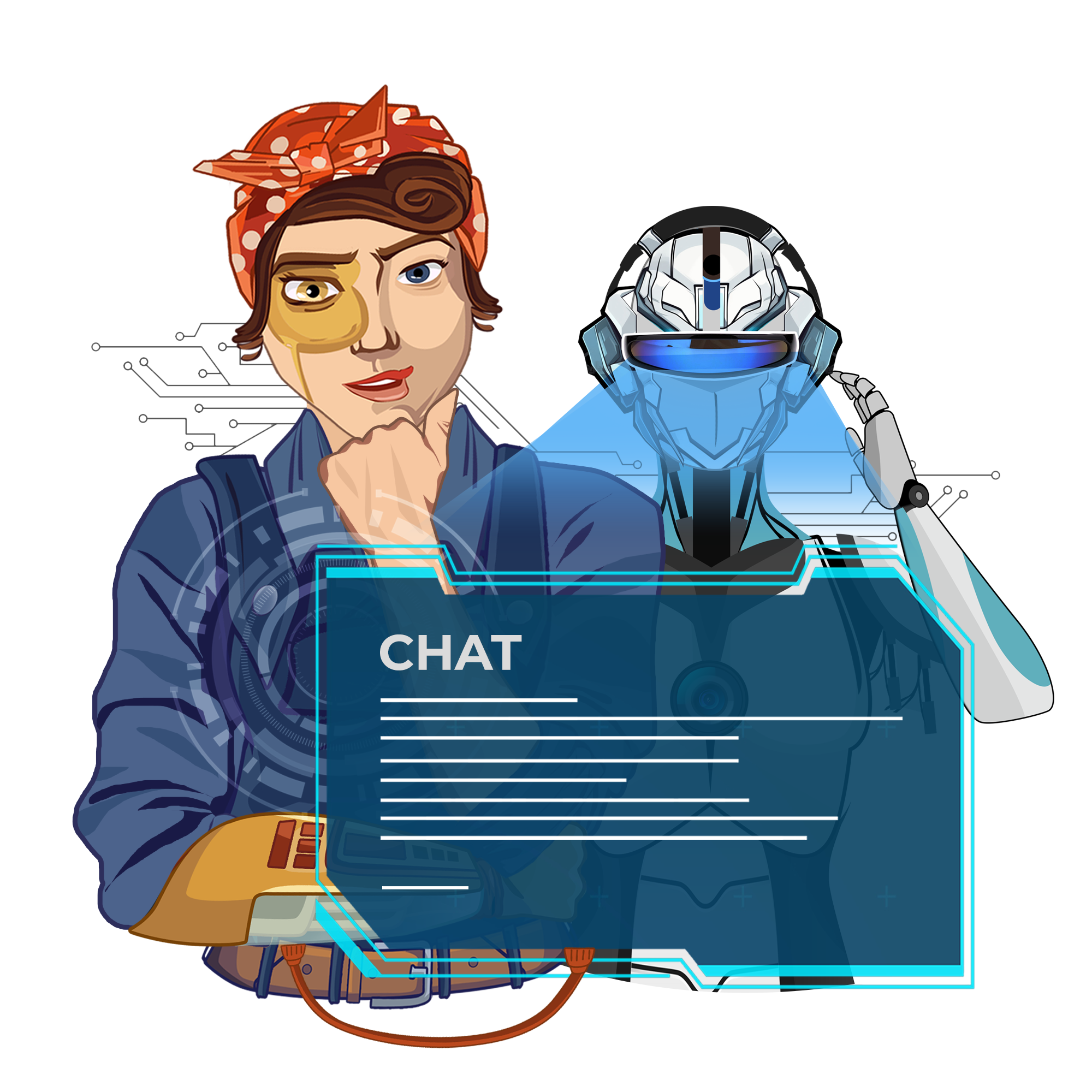 Elevate Your Apartment Rental Agency with Linda.co's Comprehensive Marketing Software
Drive Growth and Improve Your Rental Agency's Online Presence with Our Pioneering Tools
Listing Management: Track and Control Your Apartment Listings
Our efficient Listing Management tool allows apartment rental agencies to track their rankings and efficiently schedule posts and photos. The GBP Post Scheduling and Q&A Posting capabilities allow for timely and engaging content sharing, boosting your rentals' visibility and credibility.
Reputation Management: Foster Trust and Increase Client Engagement
Linda.co provides an inclusive Reputation Management suite that includes Review SMS & Email Request Campaigns, a Review Website Display Widget, detailed Review Reports, and support across 80+ review platforms. These tools ensure your agency's reputation is well managed, fosters trust among clients, and encourages prospective tenants to choose your services.
AI Chatbot: Streamline Tenant Acquisition and Engagement
Our AI-powered Chatbot is designed to qualify leads, schedule appointments, and answer frequent questions, providing an always-on customer service solution. It streamlines tenant acquisition and provides a superior customer experience by proactively addressing queries.
Lead Management: Keep Perfect Track of Your Leads
Linda.co offers comprehensive Lead Management tools that provide great insights. The Call Tracking and Form Tracking systems ensure all potential leads are recorded and tracked, valuable data is gathered, and no rental opportunity is missed.
Business Directory Data Sync: Say Synched Across All Platforms
The Listing Management feature also includes Business Directory Data Sync, which ensures your apartment listings are updated across every relevant directory, maintaining consistency and improving SEO.
Omni Channel Inbox: Manage All Your Channels in One Place
All your communication channels can be managed in one place, thanks to our Omni Channel Inbox. Whether it's inquiries from potential tenants or communication with existing ones, everything is organized and easily accessible so you never miss any important interaction.
Testimonials
Hear from Happy Linda customers
Get Started With Linda
Enjoy Concierge Account Setup with every Linda account
Get started today