Revolutionize Your Allergy Practice with our Superior Marketing Software
Boost Your Allergy Practice Visibility with our Innovative Marketing Software
Schedule Product Demo
Ready to transform your allergy practice? Schedule a demo of our Linda marketing software now and let us demonstrate how it can revolutionize your firm. Be the allergist that stands out in the digital world.
Schedule Demo
Sign Up For Linda
Don't let your allergy practice fall behind in the digital race! Sign up for our Linda marketing software today and watch your business significantly escalate its digital presence.
See Pricing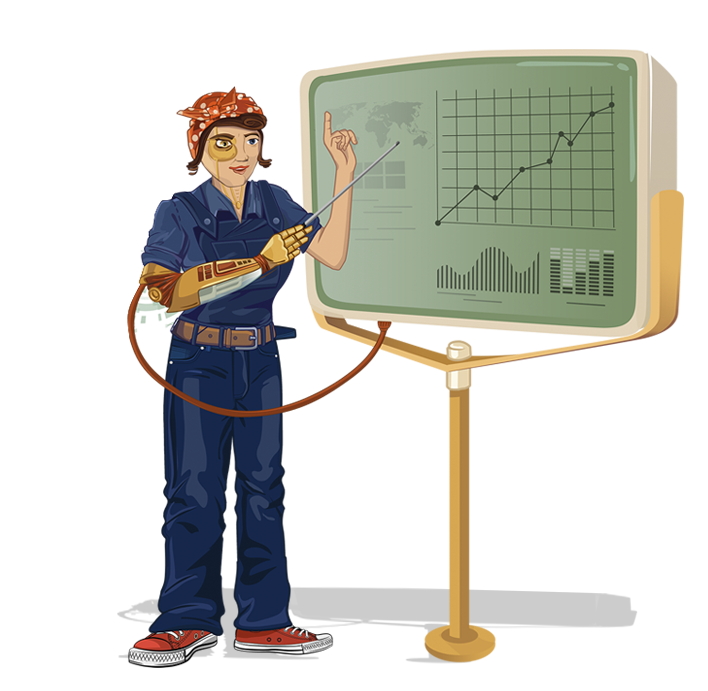 The Essential Role of Marketing Software for Allergist Practices
If you are an allergist seeking to grow your practice and improve your reach, a quality marketing software could be your best ally. Adopting a marketing software can streamline your operations, facilitate patient relationship management, and significantly boost your online visibility. In the highly competitive healthcare industry, digital marketing strategies can majorly influence patient decisions and business growth. Let's explore how marketing software can redefine the face of your allergist service.
In a world where the online ecosystem is deeply intertwined with our lives, it's essential for allergist practices to leverage marketing software. It not only helps you reach new patients but also enhances patient engagement and satisfaction with your service. By integrating marketing software into your practice, you can stay ahead in the digital age, build a strong online reputation, and ensure a steady stream of new patients. Begin your transformative journey today with an effective marketing software tailored for allergists.
Linda.co: Your Go-To Location Management Marketing Software for Allergists
Whether you're a small allergy clinic or a large allergist practice, location management is a critical part of your local SEO strategy. Linda.co's marketing software is tailor-made for allergists to harness the power of location management. With features specifically catering to allergists, our platform empowers you to enhance your local SEO through Rank Tracking (Heatmap), GBP Post Scheduling, GBP Photo Scheduling, Q&A Posting, Attribute Change Monitoring, Competitor Auditing, and in-depth Monthly Reports.
Visualizing your clinic's performance has never been easier with our Rank Tracking (Heatmap) feature. Understand local demand and patterns to fully optimize your influence. Moreover, our GBP Post Scheduling tool allows you to schedule insightful posts about allergies, treatments, and preventive measures, ensuring that you maintain a constant touchpoint with your local community. Our GBP Photo Scheduling feature provides an additional avenue for you to demonstrate your clinic's level of service and patient satisfaction, paving the way for prospective patients to choose you over your competitors.
Stay ahead of the curve with our Q&A Posting feature where you can address prevalent allergy concerns in your community and offer professional advice. With our Attribute Change Monitoring, be immediately notified of any changes that might impact your clinic's online presence and swiftly address them. Additionally, our comprehensive Competitor Auditing gives you valuable insights into the strategies of industry peers and helps you refine your approach. Lastly, our diligent Monthly Reports allow you to assess your SEO performance and make necessary adjustments for continuous growth. Linda.co offers an all-in-one location management suite for allergists that saves time and drives patient engagement.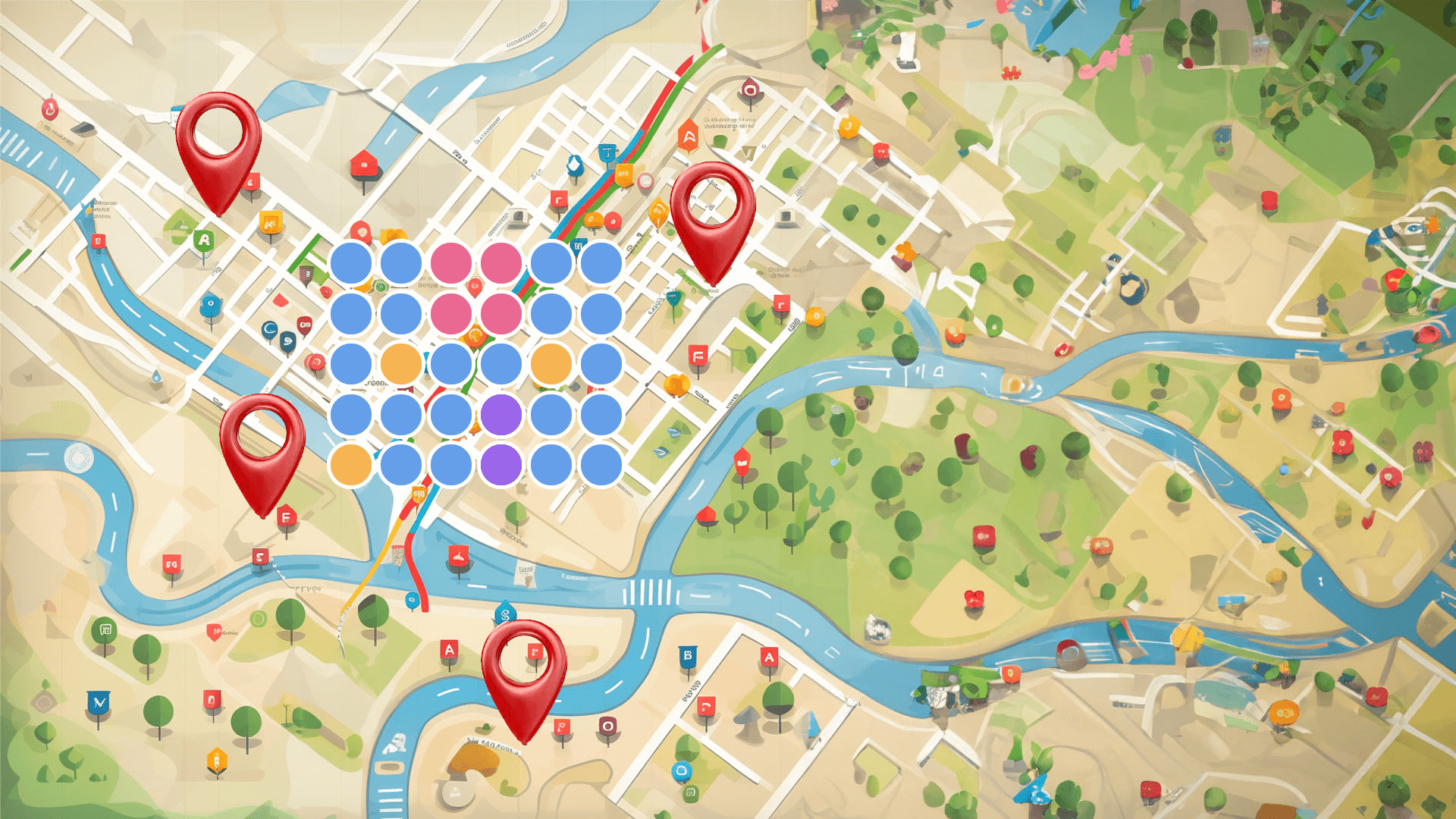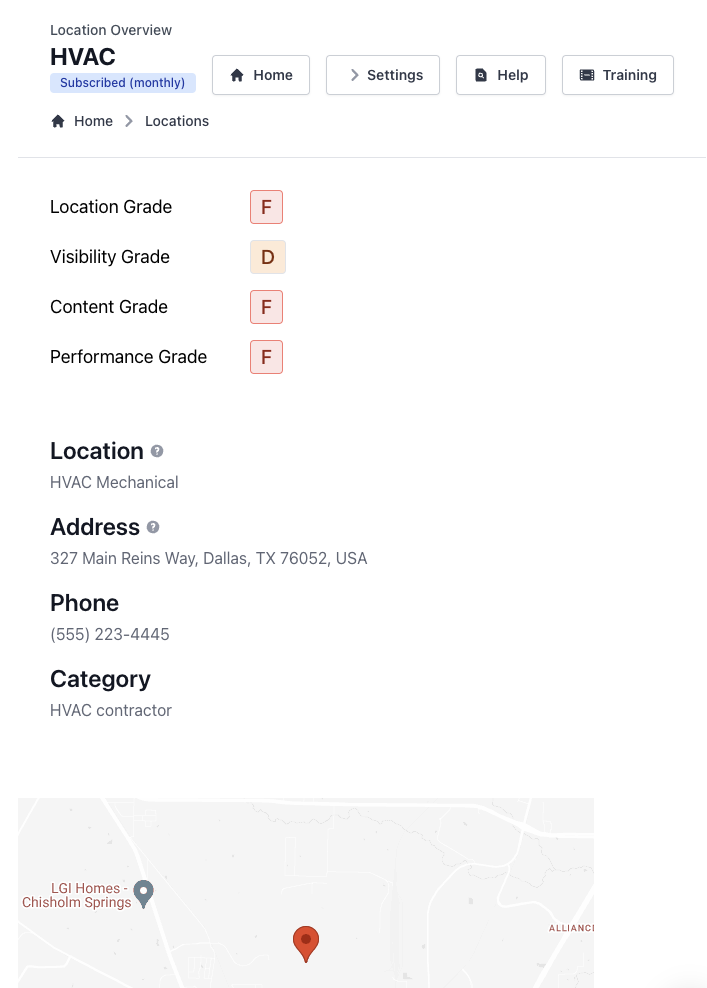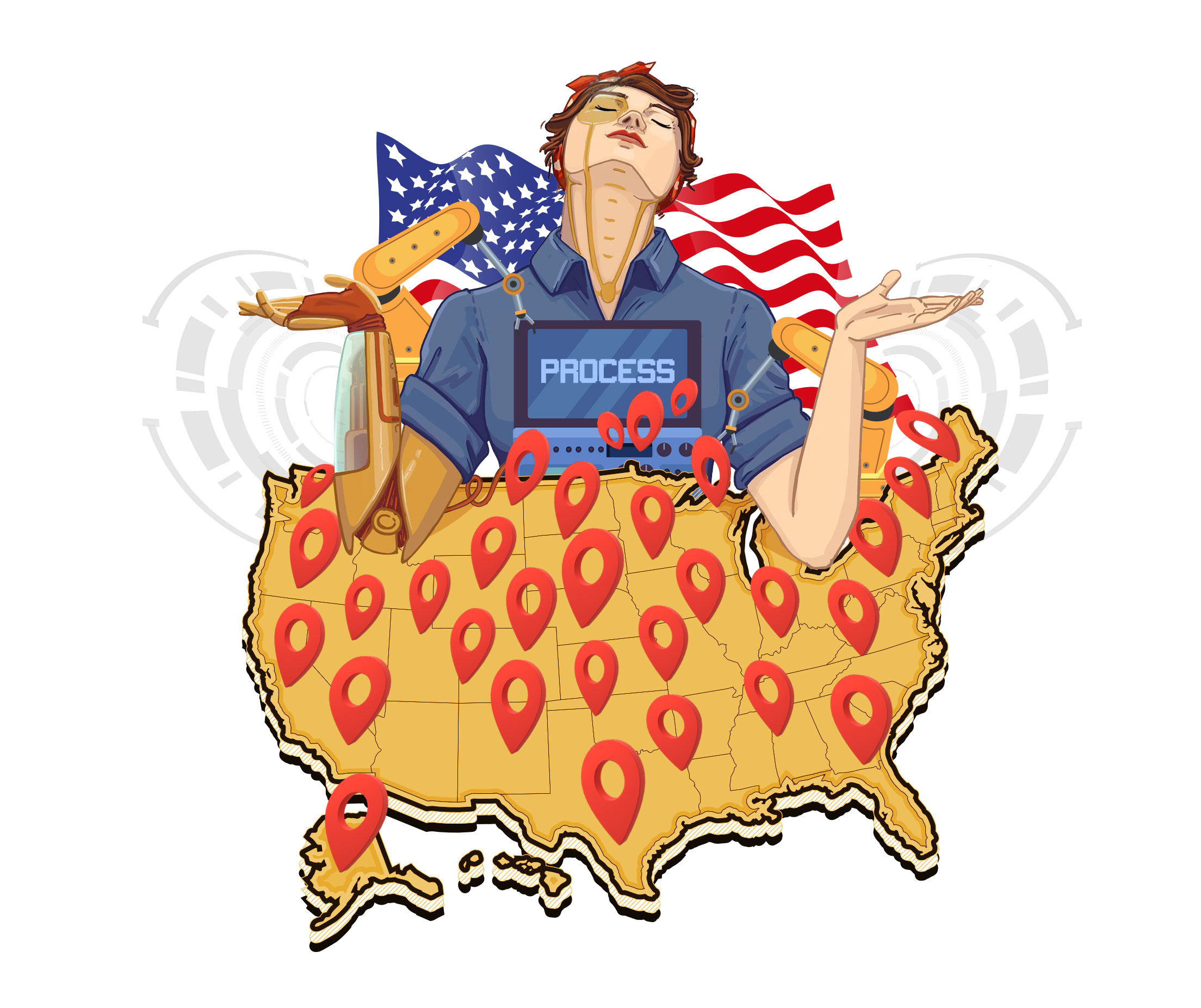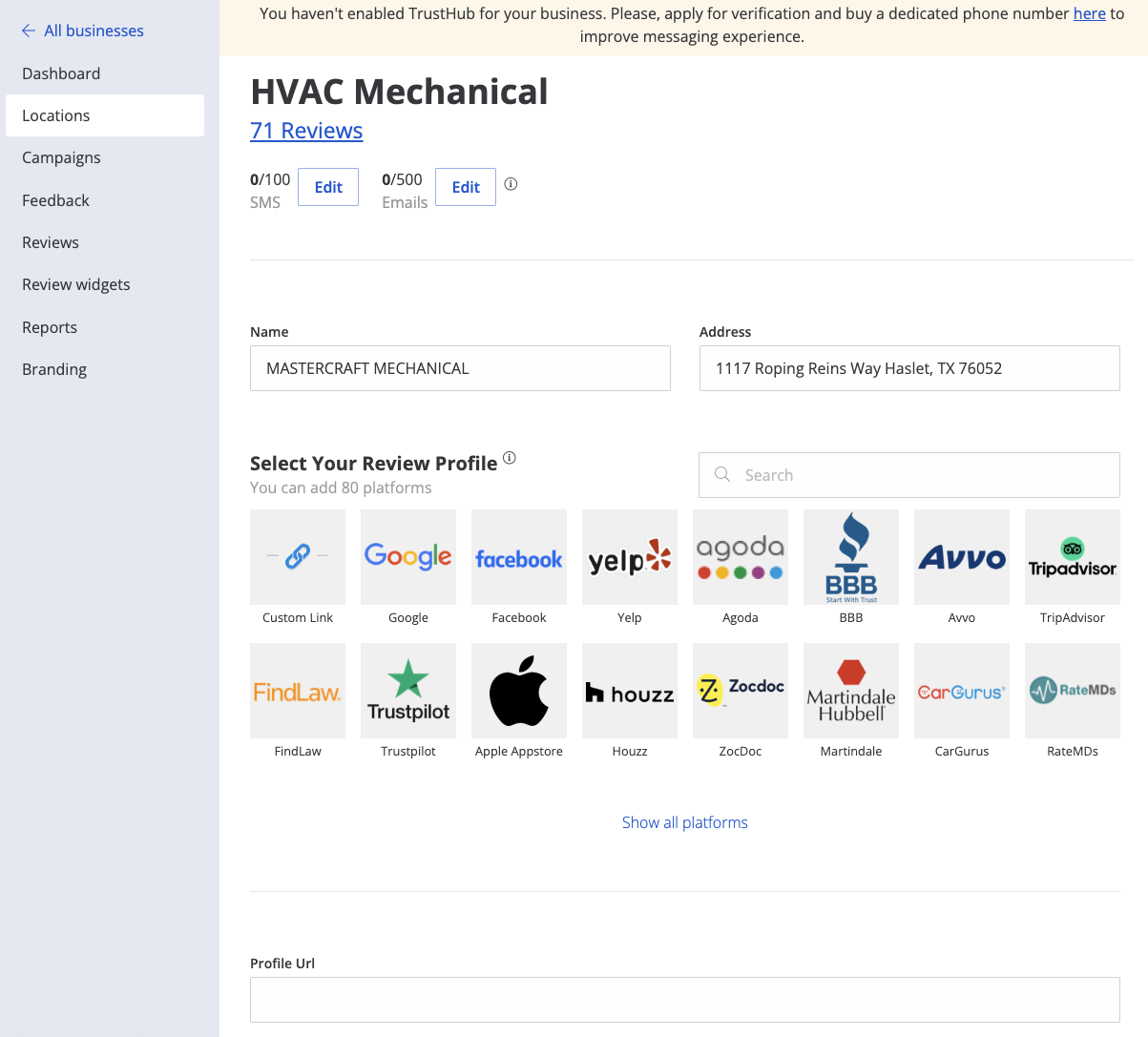 Revolutionize Your Allergist Practice with Top-tier Reputation Management Software - Linda.co
Welcome to Linda.co, your indispensable partner for sophisticated local SEO marketing solutions tailored for allergists. Our robust repertoire of Reputation Management software strengthens your online presence, enhancing your reputation and driving business growth. Gain access to crucial features, including SMS & Email Review Auto Responder Campaigns, Review Website Embed Widgets, and Zapier Integration. Let us help you take control of your Reputation Management, giving a significant boost to your allergist practice.
Leverage the power of SMS & Email Review Auto Responder Campaigns to automate your patient interaction. No more worries about late or missed replies. With our software, every review gets a timely, personalized response, fostering trust and loyalty among your patients. Additionally, employ our Review Website Embed Widgets to showcase positive testimonials on your website, further bolstering your allergist practice's credibility.
Our unique platform delivers unmeasurable flexibility and capability through its 80+ Platform Support and seamless Zapier Integration. Easily manage and respond to reviews across multiple platforms, offer specialized allergist services and generate Automated Review Reports for analyses and strategic planning. With Linda.co, navigate the dynamic allergist industry landscape confidently and strategically.
AI Chatbot for Allergists: Lindabot - Revolutionizing Your Allergy Clinic Marketing Strategy
Advanced technology meets modern marketing as Linda.co introduces Lindabot, an AI chatbot rigorously designed and optimized for allergists. Engage better with your audience, gather high-quality allergy patient leads, and streamline your appointment scheduling process with the help of our intelligent AI chatbot specifically tailored for Allergists.
Lindabot's Conversational Lead Qualification feature works tirelessly to get to know your potential patients, qualify them, and nurture them until they're ready to schedule an appointment. It leverages AI technology to facilitate a smooth AI-Human Handoff of Conversation Control, allowing your human staff to take over conversations at crucial interactions and provide a more personalized touch.
Stay on top of your business operations with Lindabot's AI Conference Call Generation and Real Time Chat Dashboard to Monitor Conversations feature. This intelligent bot can arrange conference calls between your team and potential patients, while the real-time dashboard provides you a clear visibility of all ongoing conversations. Train Lindabot on your own content to ensure it is talking about allergies and your services in the most effective way possible. Make the leap to smarter Allergy Clinic marketing with Linda.co's Lindabot.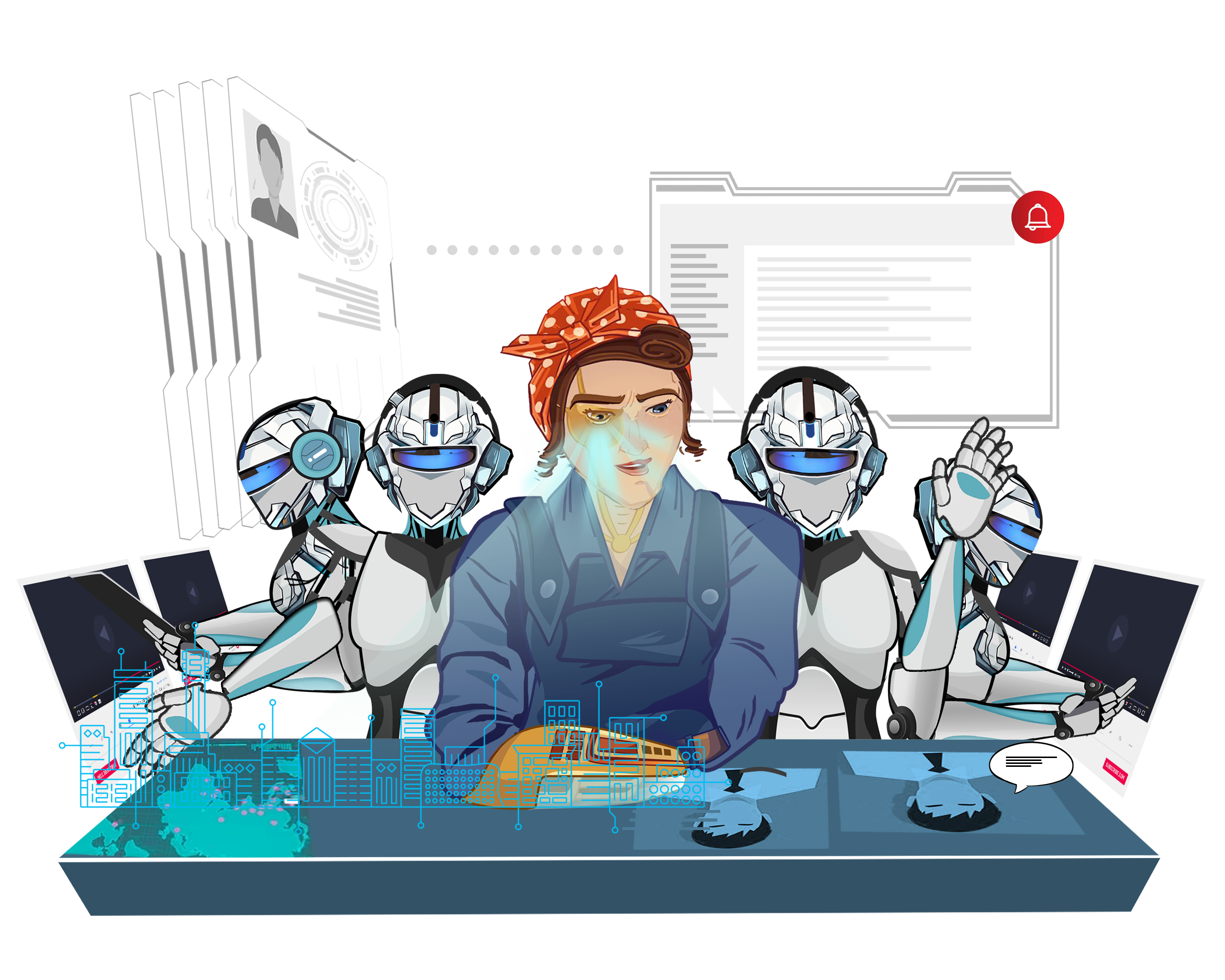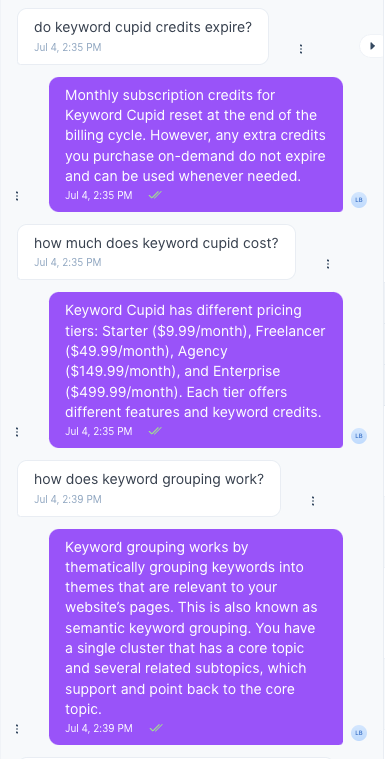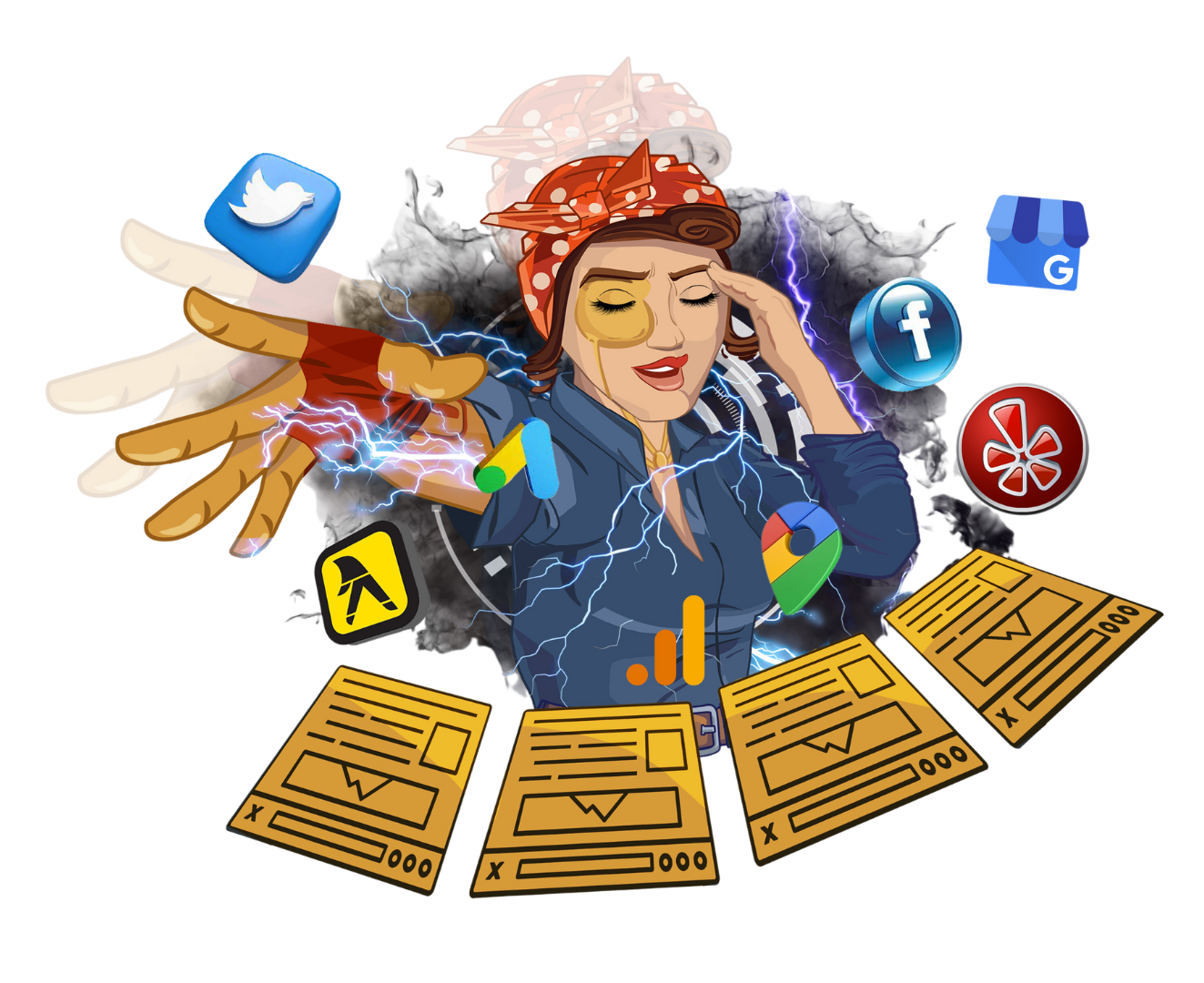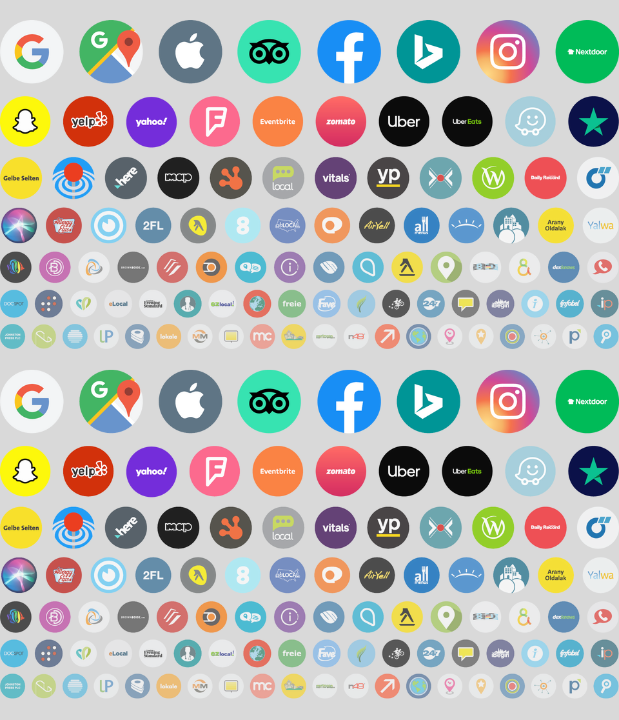 Top-Rated Listing Management Software for Allergists
Welcome to Linda.co, your solution for efficient and effective local SEO marketing. Catering specifically to Allergists, we take great pride in presenting our premier software suite that streamlines the management of your business listings. With the ability to maintain over 80 profiles and online directories, our software is tailored to ensure your practice is properly represented wherever your potential patients may be searching.
Not only does our software make it easy to keep your online directories up to date, but it also constantly monitors for any changes on all 80 of your business listings. This automation demystifies the ever-changing landscape of local SEO, allowing allergists to focus on what they do best - treating patients- while we take care of the marketing. In this digital era, a successful allergist practice requires an online presence that is consistently accurate and accessible.
Recognizing the challenge of reaching patients in a wide demographic, Linda.co's marketing software goes the extra mile by not just updating current listings, but creating missing listings as well. Our software pays attention to every detail, helping to maximize your visibility across online directories. These features equipped with our software suite enable allergists to connect with more potential patients, increase online discoverability, and ultimately drive the practice's growth.
Revolutionize Your Allergist Practice with Innovative Lead Management Solutions
Stay ahead in the allergist industry with Linda.co's state-of-the-art lead management software, specifically tailored for allergists. Linda.co, an industry leader in local SEO marketing software, offers comprehensive lead management solutions that enable you to keep track of leads swiftly and accurately. Streamline your practice's operations, enhance your customer relations, and broaden your digital presence effectively with our suite of tools.
Experience the convenience of Call Tracking with Round Robin and Multi-Ring Support, ideal features for allergists looking for seamless coordination within their teams. This feature ensures that no phone lead goes unanswered by evenly distributing calls among available staff members. With the multi-ring support, several designated phone numbers ring simultaneously, ensuring more potential leads are captured effectively while offering improved customer support.
Take control of your online forms with our Form Tracking feature that comes with real-time notifications. Every time a patient or potential client fills out a form on your website, you receive instant notifications allowing you to respond in a timely manner. Also, extend your practice's operations with Linda.co's Native Mobile App integration. Monitor and manage your leads live on your phone wherever you are, keeping you connected and responsive to your patients' needs anytime, anyplace.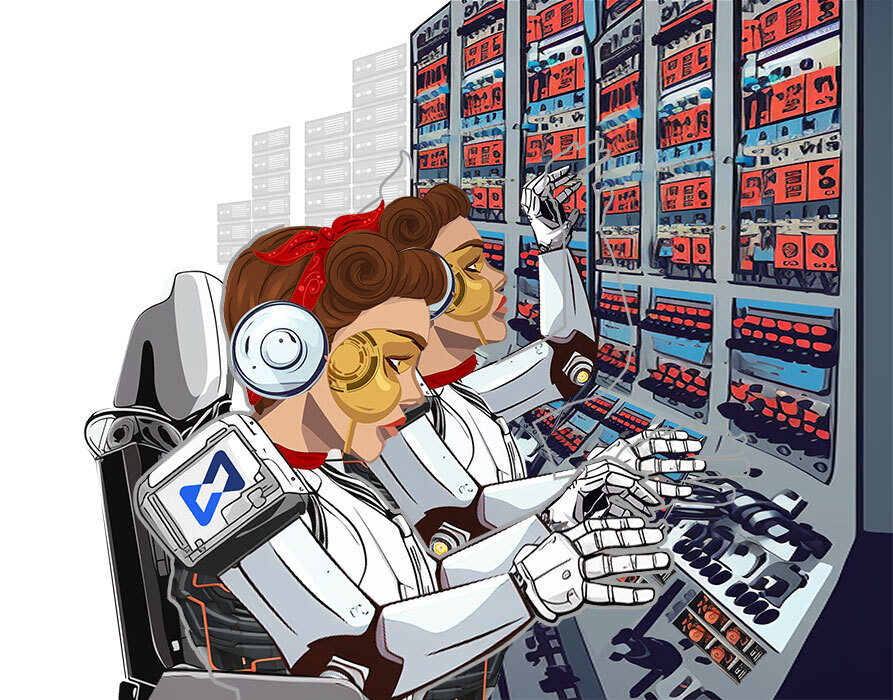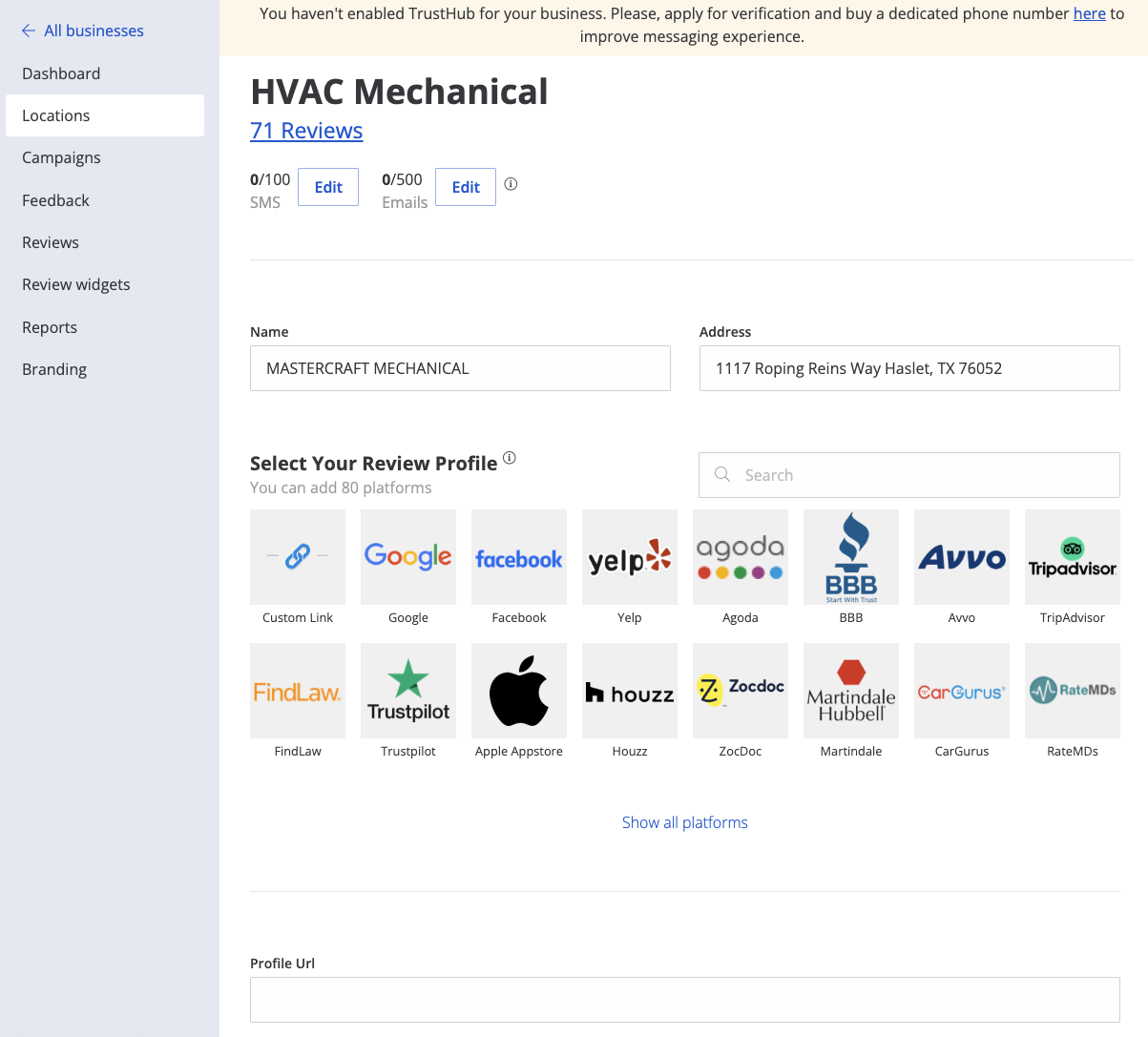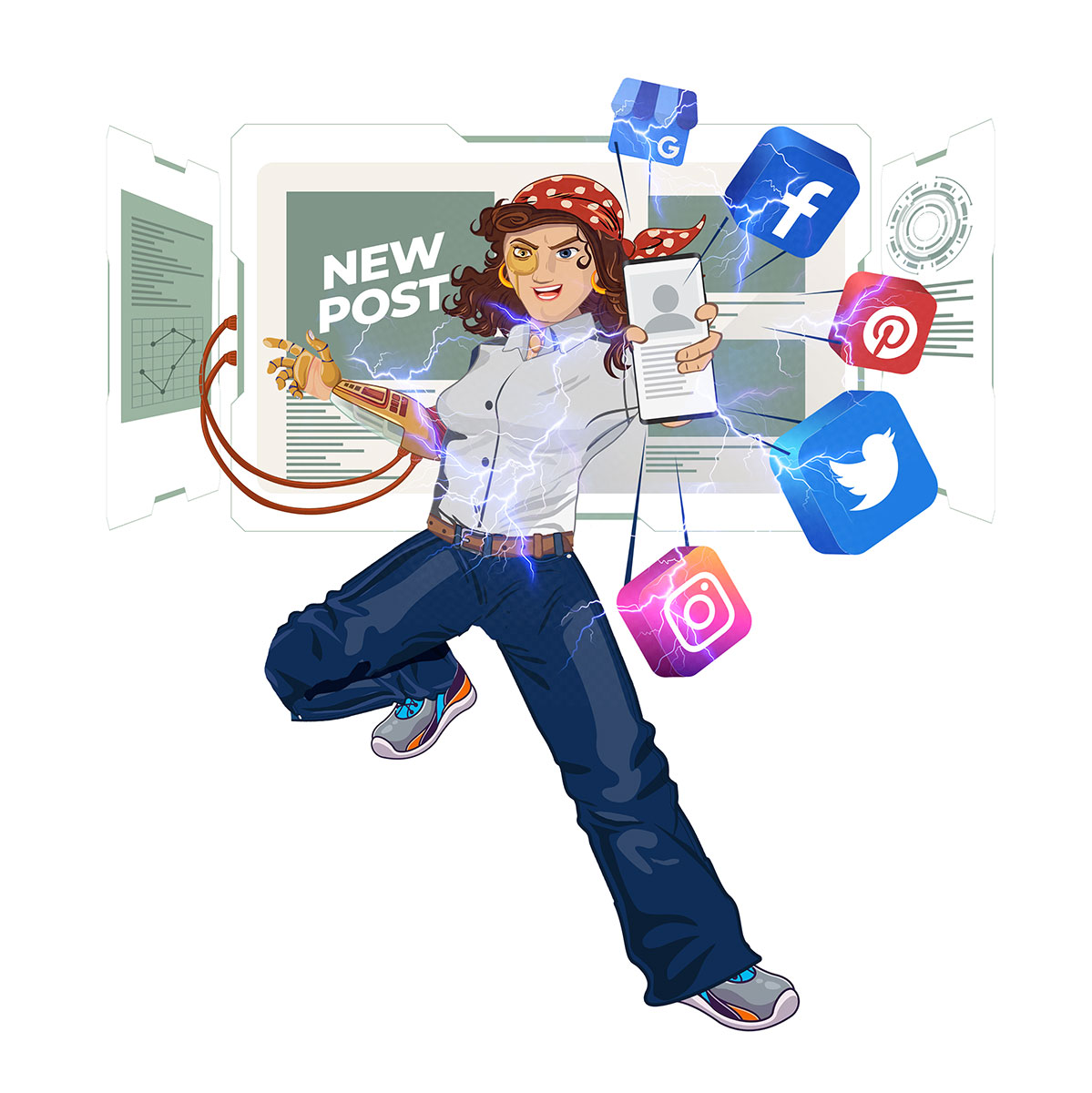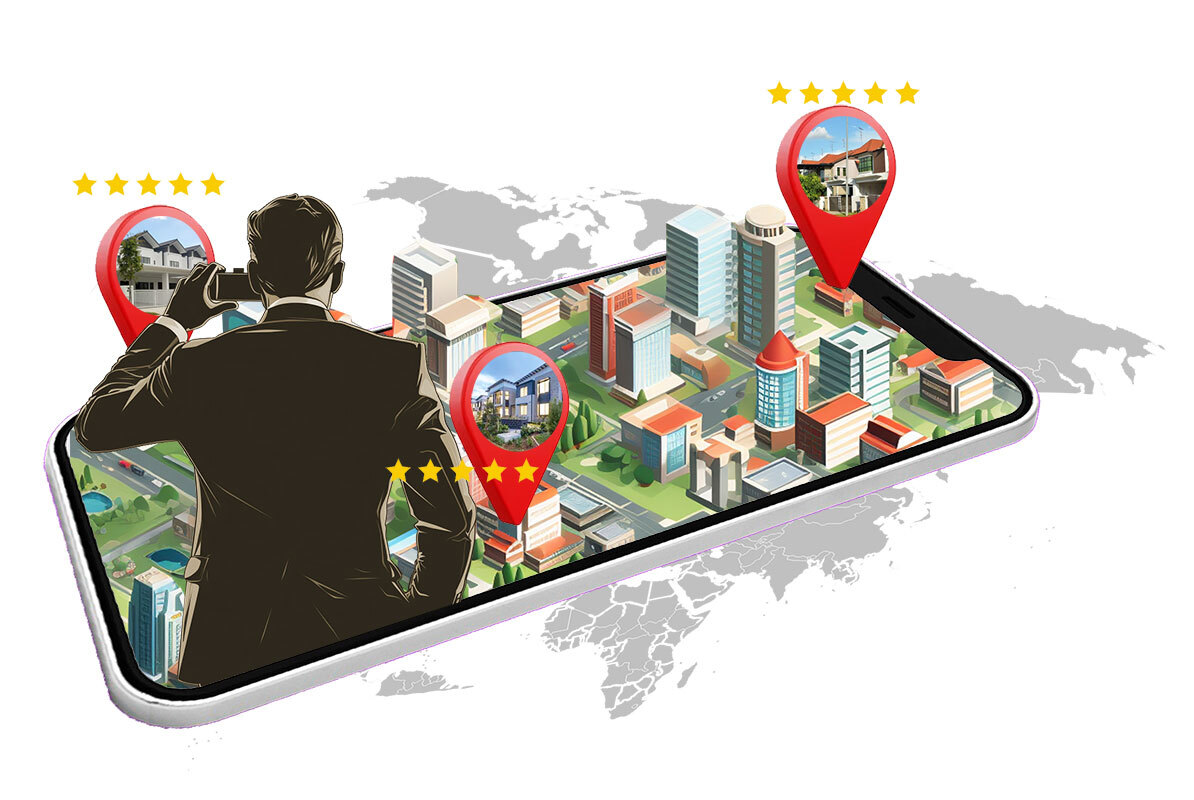 Enhance Your Allergist Practice with Job Photos Feature on Linda.co
Leverage the full potential of the Linda.co Marketing Software with the innovative Job Photos Feature, crafted specifically to empower allergists. This dynamic tool lets you quickly capture and publish real-time 'on-the-job' moments using the user-friendly Linda mobile app. Remain a step ahead in your allergist profession with continuous content updates to your website and social media channels.
Unveil the everyday realities of your allergist work to the world through pictures. With our Job Photos Feature, you can document relevant moments, treatments, and patient success stories almost instantly. These moments can then be syndicated across multiple platforms, including social media, Google listings, and websites. It's a fresh way of maintaining an engaging relationship with existing patients, attracting prospective ones, and establishing a strong, trustworthy online presence.
Automate the process of publishing fresh and engaging content to your website by harnessing the power of our Job Photos Feature. As an allergist, your work is significant and highly sensitive; we understand the value of showcasing it in the best possible manner. Our photo syndication feature saves time and ensures that your online channels are consistently updated with the latest happenings from your practice. The result? Increased visibility, boosted patient engagement, and a digital footprint that matches the excellence of your services.
Omnichannel Inbox Features: Unparalleled Marketing Software for Allergists
Linda.co offers an innovative omnichannel inbox feature within their marketing software solutions for allergists. Our tool allows allergists to effectively manage their digital interactions across multiple platforms. Engage your patients with the Live Website Widget and enjoy unlimited access for your team members.
Our marketing software allows Allergists to reach out to patients across different communication channels. Whether it's through a live website chat, SMS, email, Facebook Messenger or Whatsapp, our Omnichannel support ensures you never miss a potential patient or leave any inquiries unanswered. This fosters a strong patient-allergist relationship building customer trust and loyalty.
With customizable styling and settings of the inbox, maintain your brand aesthetics across communication channels. Even better, our tool is web-based and comes with native mobile app access so you and your team can respond to patient queries anywhere, anytime. Enlist in Linda.co and elevate your allergist practice to the next level.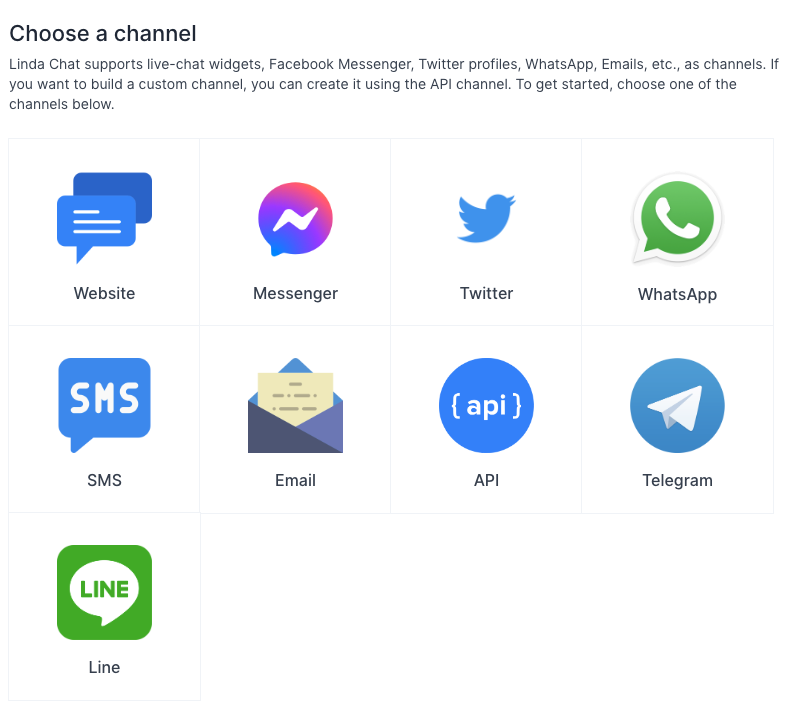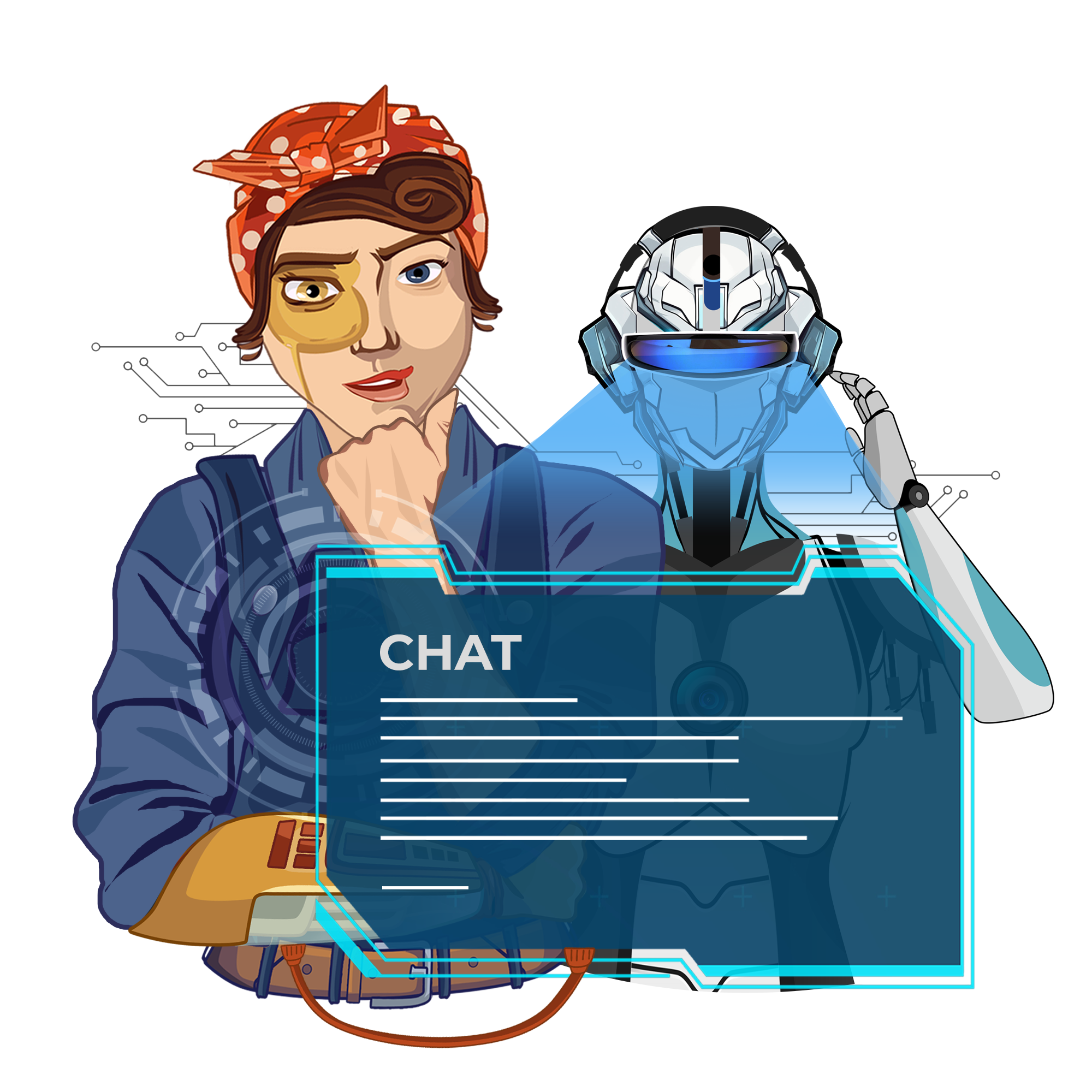 Revolutionize Allergy Healthcare with Linda.co's Power-Packed Marketing Software
Rule Digital Space with Linda.co's Local SEO Marketing Software for Allergists
Listing Management Feature
Linda.co allows allergists to track their rank, schedule Google Business Profile posts, photos, and Q&A postings. This Listing Management feature boosts your local SEO, ensuring you attract more patients. Your clinic's location and information stay up-to-date across all platforms.
Reputation Management Feature
Maintain a sterling reputation with Linda.co's Reputation Management Feature. Send review requests via SMS or Email and showcase them on your website using our display widget. Have in-depth review reports at your fingertips, and support 80+ review platforms. This feature will help allergists build trust and loyalty among their patient base.
AI Chatbot Feature
Offer efficient patient service with Linda.co's AI Chatbot. It adapts to your patients' needs, providing qualified leads and organizing appointment schedules. The AI Knowledge Base QA feature can answer common allergy-related queries from patients, freeing up more time to focus on their care.
Lead Management Feature
Track calls and forms easily with Linda.co's Lead Management Feature. Allergists can receive and organize inbound calls and form tracking details in a simple, intuitive platform. By having all prospective patient contact information in one place, allergists can manage their leads more efficiently.
Business Directory Data Sync
With Linda.co's Listing Management feature, allergists can be sure their clinic's details are accurate across the web. With the Business Directory Data Sync, the least of your worries will be whether your patients are getting the correct information, no matter where they're looking from.
Omni Channel Inbox
Stay connected with patients using Linda.co's Omni Channel Inbox. It allows allergists to respond to inquiries from any marketing platform in one centralized system. With this inbox, allergists can save time and provide a more seamless communication experience for patients.
Testimonials
Hear from Happy Linda customers
Get Started With Linda
Enjoy Concierge Account Setup with every Linda account
Get started today